Hi again folks! The assessment day schedules by Etihad Airways this September 2013 is available on the site. This is the flag carrier of the United Arab Emirates and being a cabin crew for this premier airline is going to be an amazing experience. Build your career with Etihad airlines by signing up online.
Check out the dates of the Sep 2013 assessment days of Etihad job hiring below. Please be advised that there are cases wherein you can only apply online and wait for an invitation before you can come to the said recruitment event.
Before submitting your application, you can review how the recruitment day process works when you apply as a flight attendant for this top airline company:
Note: These articles are based on an actual open day to final interview process and are not in stone. The Open Day process might change without the airline's prior notice.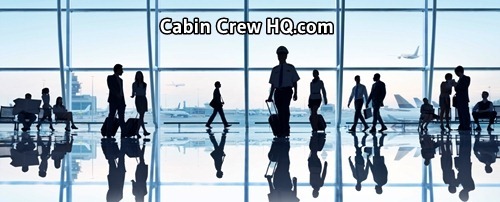 2013 Etihad Open Days-Assessment Schedule September 2013
Based on the schedules, these recruitment events are only for Invitation Only Assessment. This means that you can only apply online and then wait for a response from the Etihad recruitment team if you have been shortlisted to attend the said assessment. Apply Online here.
Here are the rest of the details:
Location: Lisbon, Portugal
Recruitment Type: INVITATION ONLY ASSESSMENT **
Dates: 2 Sep 2013
4 Sep 2013
——————
Location: Bucharest, Romania
Recruitment Type: INVITATION ONLY ASSESSMENT **
Dates: 4 September 2013
5 September 2013
——————
Location: Abu Dhabi , United Arab Emirates
Recruitment Type: INVITATION ONLY ASSESSMENT **
Dates: 11 Sep 2013
18 Sep 2013
25 Sep 2013
——————
Location: Casablanca, Morocco
Recruitment Type: INVITATION ONLY ASSESSMENT**
Dates: 24 Sep 2013
23 Sep 2013
——————————————
Etihad Airways Open Assessment VS Invitation Only Assessment
Take note of the difference between Open Day Assessment and Invitation Only Assessment
*OPEN ASSESSMENTS: This is an open assessment. Candidates who apply online will also be invited.
You must bring a completed Registration Form to the assessment. To find the Registration Form click on the relevant job position above that you are applying for (e.g. Cabin Crew) and scroll to the bottom of the page. Click on the Registration Form link and print the form. Other documents you are required to bring to your assessment are detailed in section 1.5 of the form.

To apply for this open day flight attending hiring online, click here: Apply Online
**INVITATION ONLY ASSESSMENT: This is an invitation only assessment.
You must apply online to attend this assessment. Successful candidates will be invited to attend and will be sent details of the venue and time.
To apply for this job crew posting online click here: Apply Online

If you do not apply online you will not be able to attend or book space on an "invitation only" assessment.
Job Hiring for Inflight Chef and Food and Beverage Managers
There are also Etihad Job Postings for In-flight Chef positions and Food & Beverage Managers positions which is ideal for people who want to have experience in the F&B industry. To check out other recruitment events for these employment opportunities, you can visit the Etihad webpage here and choose the World Assessment Schedule tab:
ADDITIONAL NOTES: Preference is given to candidates who speak Arabic, Dutch, German, Japanese, Mandarin, Portuguese, Serbian and Vietnamese languages in addition to English.
Source: http://careers.etihadairways.com/ehire/English/CabinCrew.aspx
Helpful Reads When You Apply as a Cabin Crew. Click on the links below!