UPDATE: Qatar Airways is conducting cabin crew Open days this 2013 August. Here are the schedules of the said recruitment event:
You can double-check the job hiring opportunities on the Qatar airlines site here. Just make sure you choose the "Cabin Crew" option in the drop down box for Job Function. This does not mean that this five-star airline company is not hiring at all, as you can still apply online and wait for updates from their recruitment team.
Source: http://careers.qatarairways.com/qatarairways/VacancySearch.aspx.
Also, check back the CabinCrewHQ page for more updates about available hiring opportunities.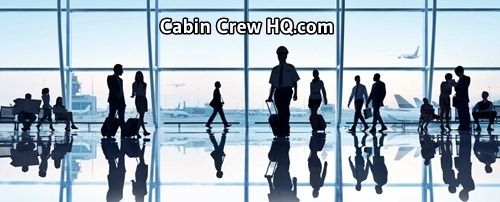 2013 Qatar Airways Open Day Hiring August 2013
Country: Bulgaria, Sofia
Job Number: QR3291
Date: 25-AUG-2013
Time: 09:00AM
Venue: Metropolitan Hotel Sofia – 64 , Tsarigradsko shosse Blvd. Blvd. 1784 Sofia
Event Type: Open Day
Country: Belgium, Brussels
Job Number: QR3290
Date: 26-AUG-2013
Time: 09:00AM
Venue: Crowne Plaza Brussels Airport – Da Vincilaan 4 – 1831 Diegem – Belgium
Event Type: Open Day
Country: South Africa, Johannesburg
Job Number: QR3293
Date: 26-AUG-2013
Time: 09:00AM-12:00PM
Venue: HOLIDAY INN SANDTON – 123 Rivonia Road, Sandton, Johannesburg,South Africa
Event Type: CV Submission Only
You can still review your resume and prepare for the said interview process by going over these articles.
Please do note that these are just based on an actual interview process and these experiences are not written in stone. The airlines' job hiring stages might change without the prior notice.
Bulgaria SofiaJob # QR3291 25-AUG-2013 09:00AM Metropolitan Hotel Sofia – 64 , Tsarigradsko shosse Blvd. Blvd. 1784 Sofia Open DayBelgium BrusselsJob # QR3290 26-AUG-2013 09:00AM Crowne Plaza Brussels Airport – Da Vincilaan 4 – 1831 Diegem – Belgium Open DaySouth AfricaJohannesburgJob # QR3293 26-AUG-2013 09:00AM-12:00PM HOLIDAY INN SANDTON – 123 Rivonia Road, Sandton, Johannesburg,South Africa CV Submission