Check out this cool video of Emirates Airlines about their cabin crews and their experience of being part of this airlines in the Middle East. This was a video by Emirates that was shown during one of the Open Day activities that they held as they searched for flight attendants to hire.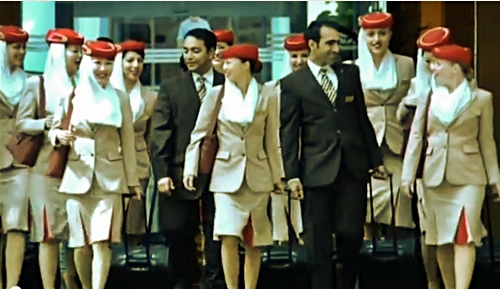 Video Clip from an Open Day event shown by Emirates
Emirates Career Open Day Recruitment Video
This is a great clip and after watching it, it makes you somehow inspired to be part of the Emirates airlines cabin crew family! It's a great way to introduce you to what you might expect when you become a flight attendant for this premium international carrier.
So click the play button and see what it's like to be an Emirates cabin crew member!
Disclaimer: CabinCrewJobsOnline.com does not own any rights of the video below. Please check out the link for more details: http://www.youtube.com/watch?v=Tj85I3VQOXQ