If you are applying to become a flight attendant for Alliance Airlines, there are a few requirements you must meet. First, you must be at least 18 years of age and have a high school diploma or equivalent. Additionally, you must be able to pass a background check and drug test. You will also need to have a valid passport and the ability to travel internationally. Finally, it is helpful if you have customer service experience, as well as the ability to speak multiple languages. If you meet all of these requirements, then you may have what it takes to become a flight attendant for Alliance Airlines.
Also read: How to Answer: What are Your Strengths?
Alliance Airlines is one of the most promising aviation companies that continue to bring quality customer service to every passenger. The management team consists of highly experienced and dedicated enthusiasts with professional background in providing excellent and effective strategies to up their game and position in the industry. For many aspirants, working for this company is a great opportunity to serve Australian customers and grow as a professional in aviation.
If you're looking to be part of the Alliance Airlines cabin crew and work with a growing team of passionate individuals, it's important to understand the requirements and qualifications before pursuing your application. Flight attendants are responsible in providing the best service in terms of safety and security as well as operational performance. Check out this simple guide and get all the necessary requirements for flight attendants at Alliance Airlines.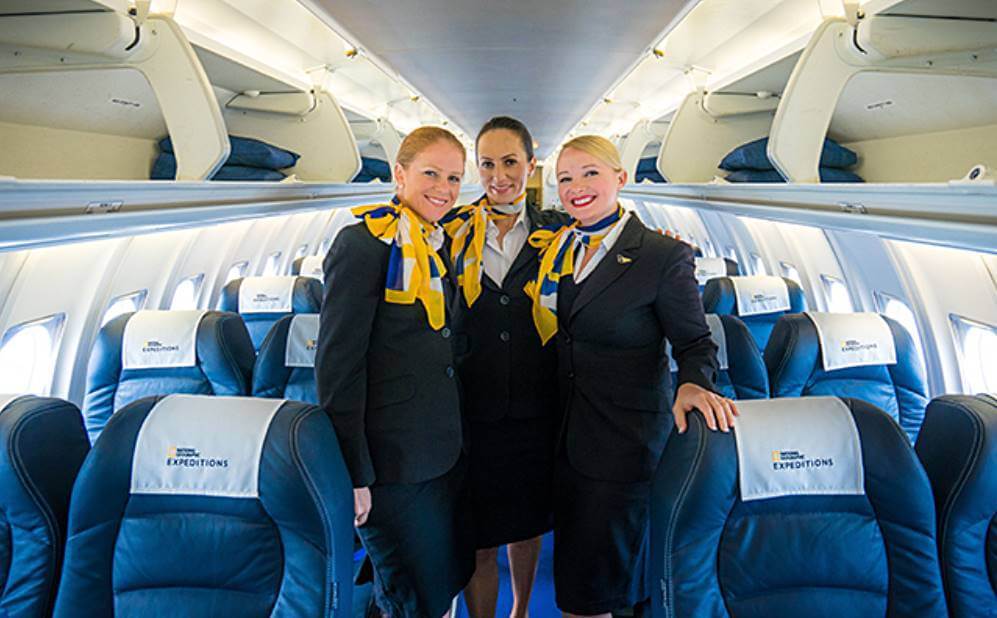 List of Requirements and Qualifications to Become an Alliance Airlines Cabin Crew
At least 18 years old.
Minimum height of 5'2" and proportional weight.
High school diploma or equivalent education.
Physically fit, must pass a medical examination including hearing and sight tests.
Legal to work and live in Australia, and can travel the world without any restrictions.
Can swim up to 50 meters.
Flexible, adaptable, and committed to providing excellent customer service.
Have an impeccable grooming habit, no visible piercings or tattoos.
Willing to relocate to other crew bases across Australia when needed.
No criminal record, negative drug result, and must pass the 10-year employment and DOT finger screening checks.
Valid Australian passport and other visas or documents.
Good records for reliability, timekeeping, and attendance from the previous job.
Have solid experience in face-to-face direct selling or customer service..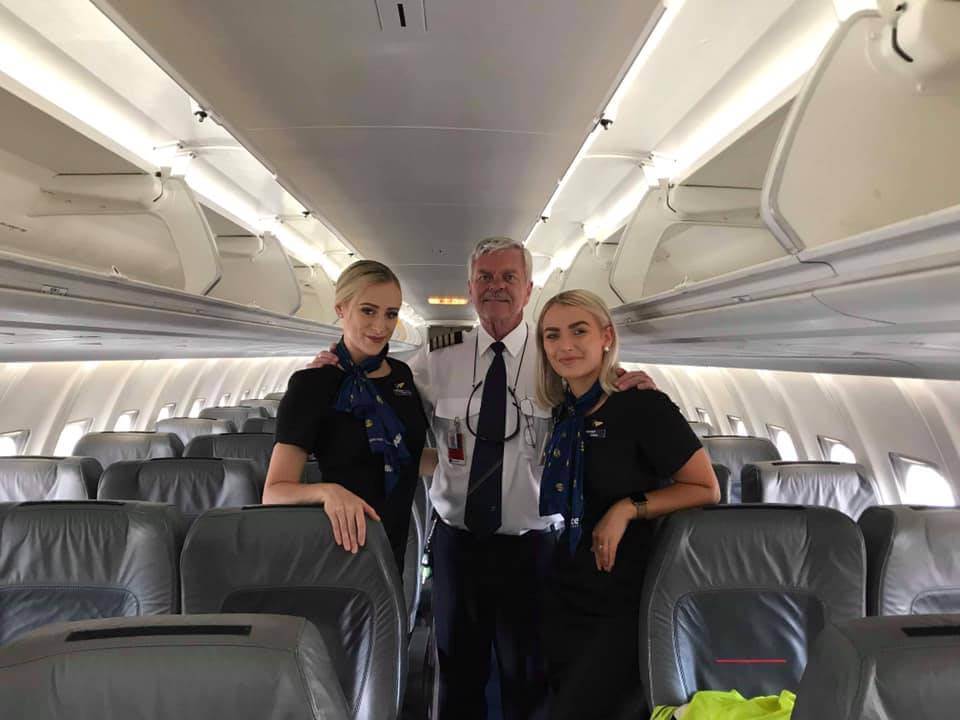 Application Process
You can apply via online or visit the nearest Alliance Airlines office in your area. But with the current heath risks, it's better to pursue your application through their website and make sure to score an online interview to get a chance to earn a spot in their new hire training. Follow these easy steps if you want to apply as Alliance Airlines flight attendant:
Step 1: Visit the official Alliance Airlines website, then go to the Careers section.
Step 2: Click on the Cabin Crew Jobs Profile.
Step 3: Fill up the application form with your personal details.
Step 4: Review if the details are correct, then tap the Submit button.
Step 5: Wait for a few seconds and then print out the form for future use.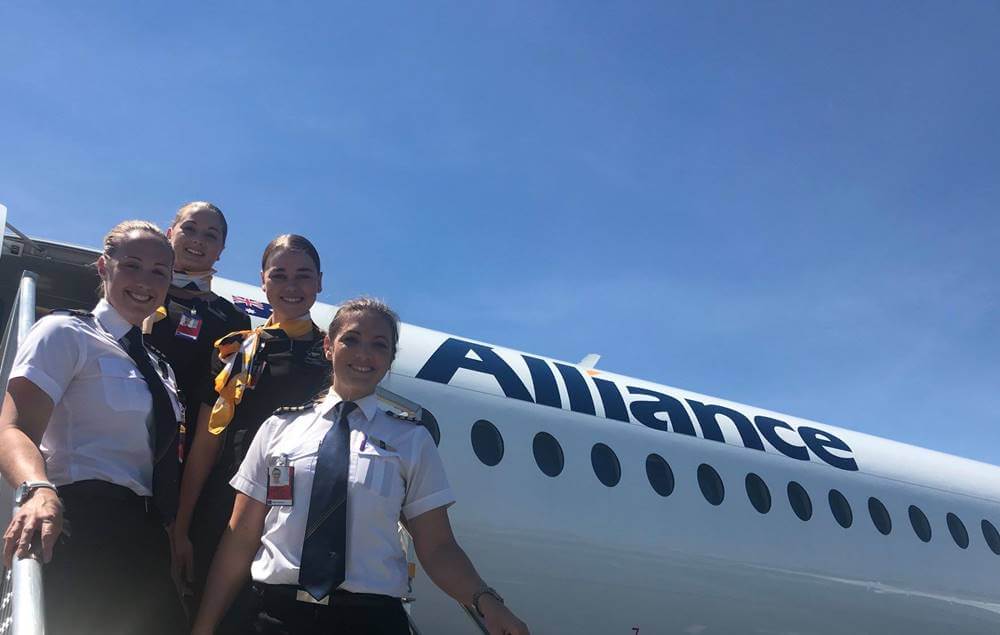 Salary & Benefits
Alliance Airlines offers competitive salary and benefits among its employees as well as those qualified aspirants. Meaning, you will get equal pay and perks regardless of your gender identity, sexual orientation, veteran status, marital status, age, religion, color, race, national origin, or sex. The cabin crew salary at Alliance Airlines is $59,200 annually, depending on your status and flight hours.
Some of the main benefits of working as a flight attendant in this company include cash bonus, profit sharing, tips, and commissions. You may also enjoy overnight allowances and flexible start times while you have the opportunity to have a stable work over time based on your performance. The company provides a lot of opportunities for their cabin crew to explore throughout their career.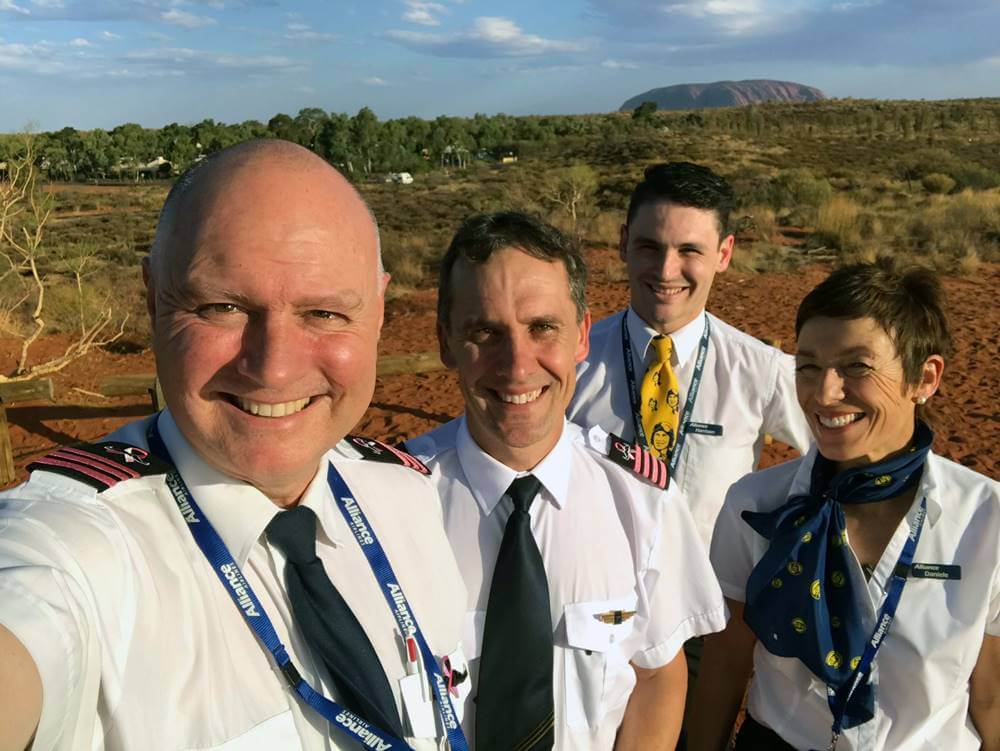 Video: How to Become A Flight Attendant | Australia
In this video, you will learn about the basic requirements when applying for a flight attendant role in Australia, specifically at Alliance Airlines. This guide will help you meet the qualifications while getting some tips on how to ace your interview and tests during the recruitment day. Aside from the interviews, you also need to pass the swimming test, so make sure you are prepared for that.
Moreover, you will come across five key moments while watching this video including the customer service experience, video interview, recruitment day, swimming test, and training. All these are required for every flight attendant aspirant who want to work for Alliance Airlines in Australia. Make sure to follow all the tips provided here in order to improve your chances of getting hired and land your dream job.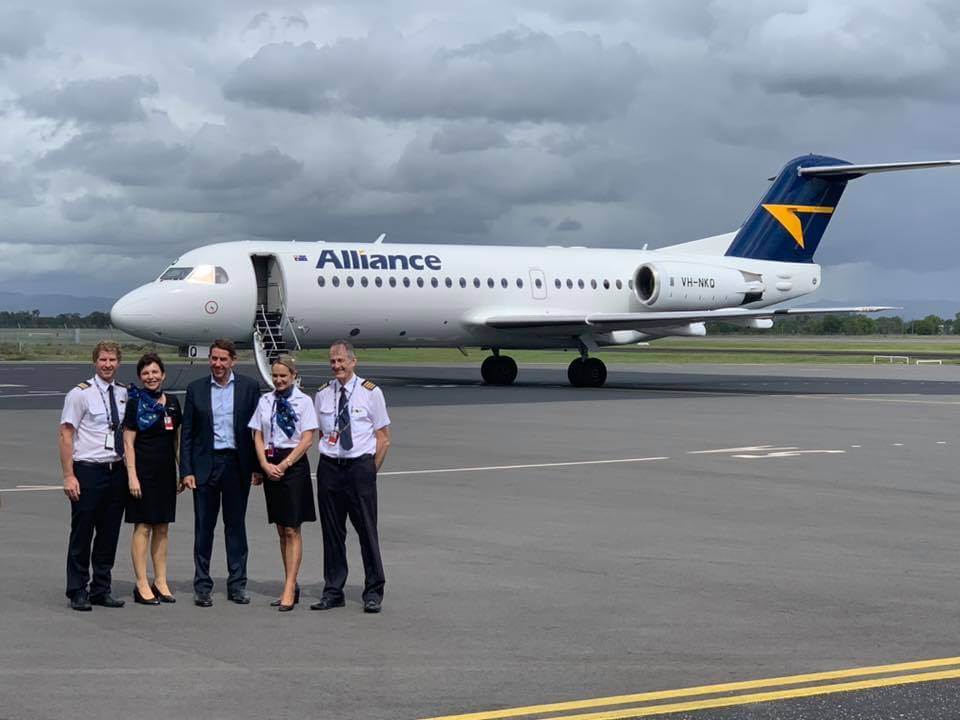 Photos: Alliance Airlines Cabin Crew Uniforms
Check out these pictures of Alliance Airlines crew so you can see what they look like in uniforms:
Frequently Asked Questions
Here are some common questions about the requirements for Alliance airlines flight attendants.
1. Can I apply for the flight attendant role in Alliance Airlines as a high school graduate?
Yes, the minimum qualification is high school graduate or secondary school certificate, or equivalent GED. A college degree or school course is a plus for aspirants, but not required.
2. Are tattoos and piercings allowed for cabin crew?
Airline stewards should have a professional appearance, and no visible tattoos or body piercings. Strange hairdo and cosmetics are also not allowed for flight attendants.
3. How tall should I be to qualify as a flight attendant?
You need to be at least 5 feet and 2 inches high in order to be qualified for Alliance Airlines cabin crew. In addition, you weight should be proportionate to your height.
4. Are flight attendants required to have swimming skills?
Yes, Alliance Airlines flight attendants should be able to swim at least 50 meters. This is for safety and security reasons, especially during emergencies.
5. Does Alliance Airlines check my background such as criminal records?
Yes, this is a standard policy for cabin crew aspirants for Alliance Airlines. You must also pass the 10-year employment check, drug screening test, and DOT finger printing check.
6. Is customer service experience required for flight attendants?
Yes, flight attendants should have a face-to-face direct selling experience or customer service skills. Other essential skills you must have include timekeeping, communications, and reliability while performing the duties.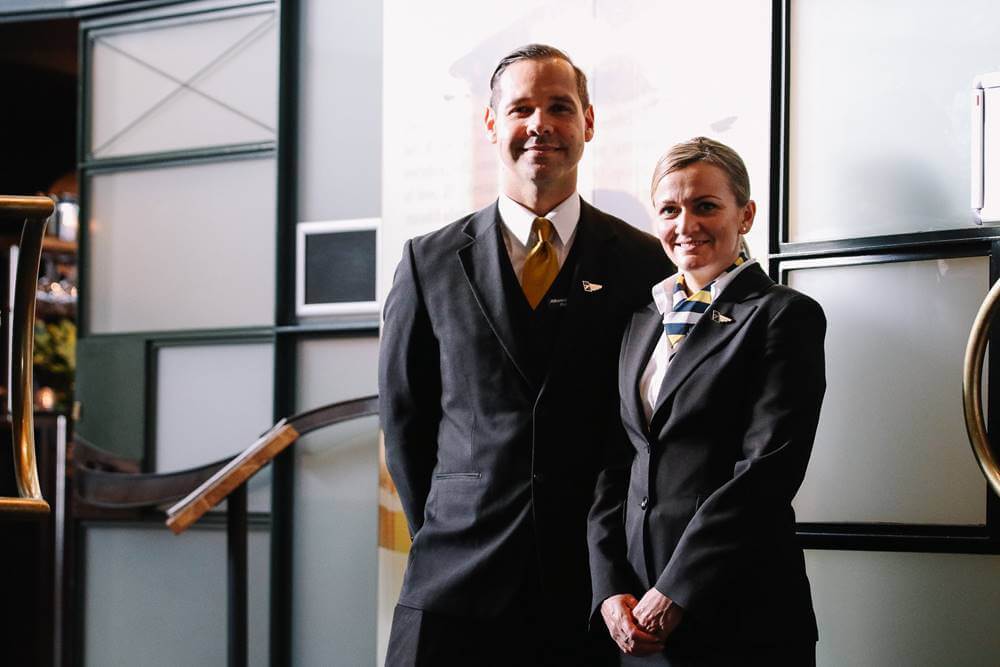 Summary
As a cabin crew member for Alliance Airlines, you will be responsible for the safety and well-being of our passengers. In addition to ensuring that all emergency equipment is in working order, you will also be responsible for providing customer service. This includes serving food and beverages, assisting passengers, and answering any questions they may have about the flight.
You will have the opportunity to travel to new and exciting places, meet new people, and make a difference in the lives of those you serve. If you are passionate about customer service and thrive in a fast-paced environment, then a career as a cabin crew member might be right for you.
The most important factors to have if you want to be a flight attendant at Alliance Airlines include safety-first attitude, exceptional customer service skills, pleasant appearance and qualities, ability to work with a dynamic team, and naturally adaptable. You can start your application online by visiting the official website of Alliance Airlines and go to the Careers section. Make sure to fill up all the necessary details in the Cabin Crew Jobs Profile to get reviewed and be considered for an interview.