Becoming a cabin crew member is a fantastic experience, but there are requirements you need and a rigorous training course that you must pass to prove that you have what it takes to be one. It is not just traveling around the world and having fun. It comes with significant responsibilities and duties. It's also about being capable of providing world-class hospitality under pressure and being ready for all kinds of emergencies to save your passengers.
Also Read: Venice Layover Guide: Best Things to Do in 24 Hours
Let's get to know the important details on how to apply as a cabin crew for Cayman Airlines. Here, we present to you the overview of the companies, the responsibilities and qualifications as a cabin crew and how you can apply.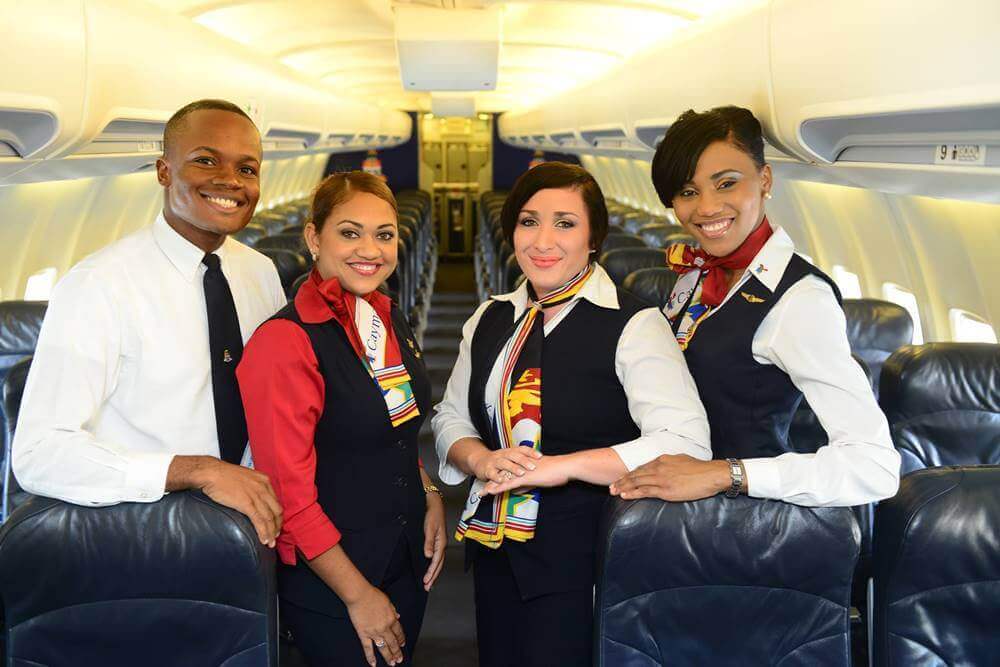 Overview of Cayman Airways
Cayman Airways is the officially registered flag carrier air company of the Cayman Islands. The company was founded in 1968 in George Town, Cayman Islands, where its headquarters remain. They provide direct flights to various destinations such as Cayman Brac, Cuba, Denver, Honduras, Jamaica, Little Cayman, Miami, New York, and Tampa.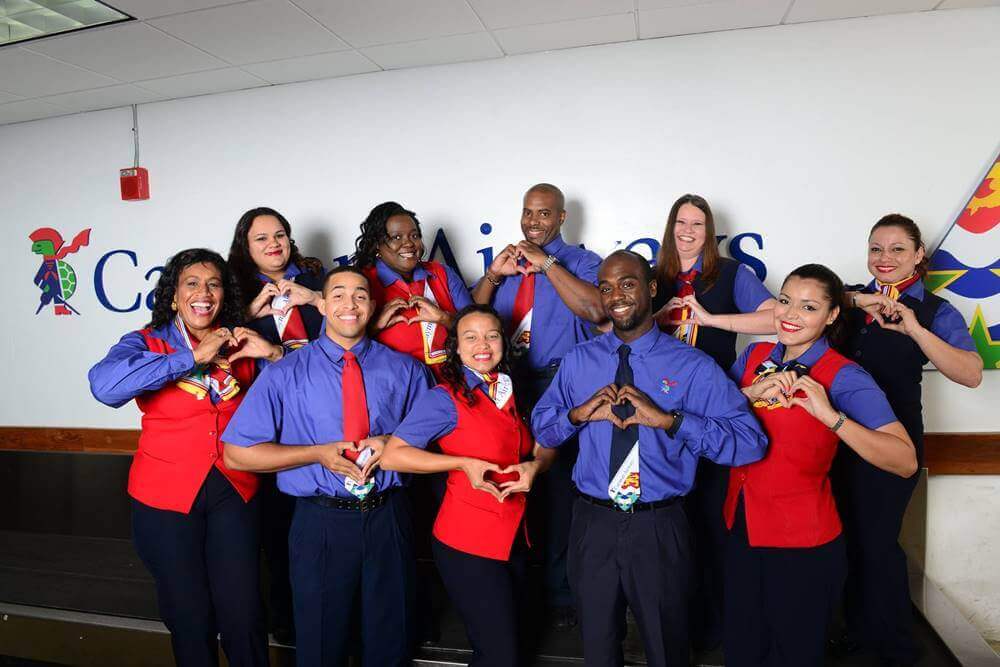 Responsibilities
Being a part of the Cayman Airways cabin crew involves adhering to the company's rules and regulations to assure the safety and well-being of their passengers and staff. Here are some essential things you need to remember if you want to become a Cayman Airways cabin crew:
Hospitality – Cayman Airways cabin crews are anticipated to be courteous and welcoming to the aircraft's guests. As a cabin crew, you must understand that the comfort and safety of the passengers are your top priorities. Always welcome guests with a warm smile and greeting.
Lending a Helping Hand – As a cabin crew member, you will be expected to help passengers while boarding the aircraft, during the flight, and when it's time to get off the plane. You have to help them with whatever they need, within reason, and ensure that the flight is a great and pleasurable experience.
Ready to Serve – On regular flights, a cabin crew member is in-charge of serving meals, providing comfort, and ensuring that all passengers are accounted for. They make sure that the passengers will leave the aircraft happy and satisfied.
Safety and Security – You must know the safety protocols by the company and government agencies ruling over aircraft safety. A cabin crew must know what to do in specific emergencies by attending training and passing tests that would classify them as suitable and ready to work under any circumstances.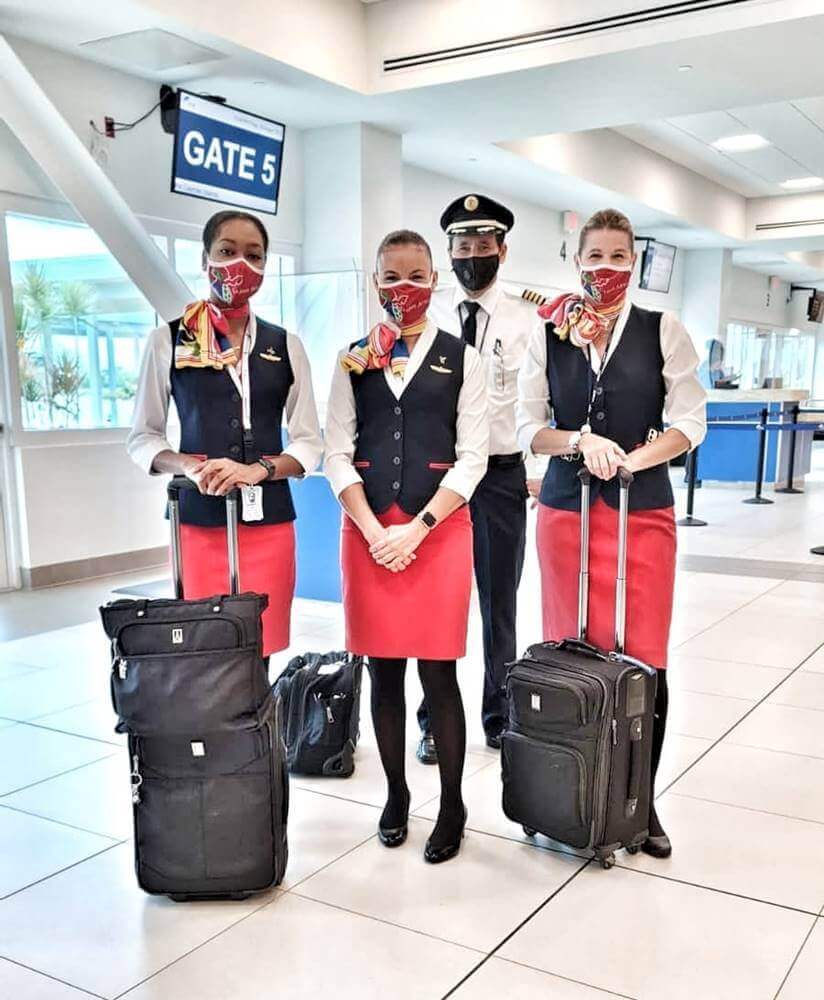 Qualifications
Being a Cayman Airways cabin crew member has fantastic perks. However, you must first be qualified to apply for this position to enjoy this. Here's a list of requirements and details you'll need:
Physical Appearance: You must be at least 5'3 or up to 6′ tall to apply. Your weight must also be appropriate to your height. It would be best if you were adequately groomed and followed uniform rules.
Age – You must be at least 23 years old or older to be qualified.
Educational Background – You must have a high school diploma or a degree from a college or university.
Character – You must be joyful and ready to serve your passengers. You must be patient and understanding to fulfill your duties. You must be calm and collected in times of emergencies and assist the passengers to safety before anything else.
Experience – You must have at least two years of experience working in the Customer Service industry or any related career.
Advantageous Details – If you are trained in first aid and CPR, are knowledgeable of internal laws, and are fluent in multiple languages, these will serve your advantage.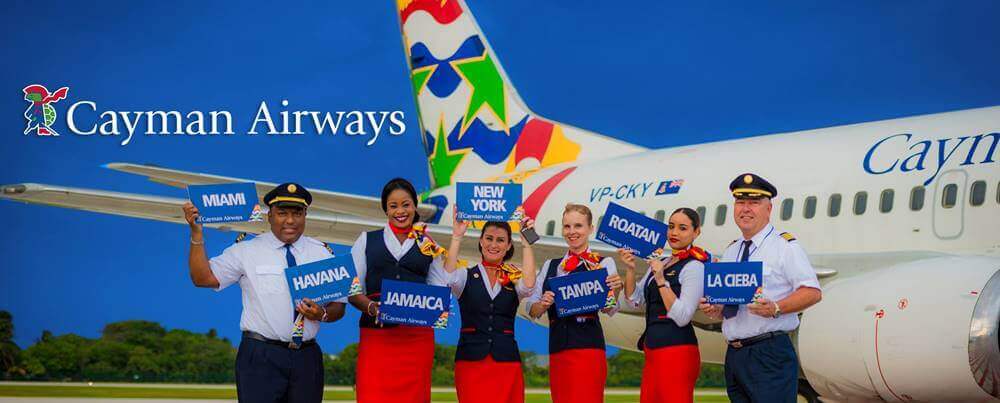 Document Requirements to Prepare
To apply and become a Cayman Airways cabin crew, you must be able to present the following documents. Without these, you will not be able to proceed with your application and will immediately be denied:
Passport – You need your passport to be able to cross borders. If you don't have a valid passport, apply for one now.
 Updated Curriculum Vitae – This provides helpful information that will put you on the short-list of applicants that will be eligible to head on to the next step of the hiring process.
Accomplished Cayman Airways Application Form –  You must complete the application form that will highlight valuable information about your background.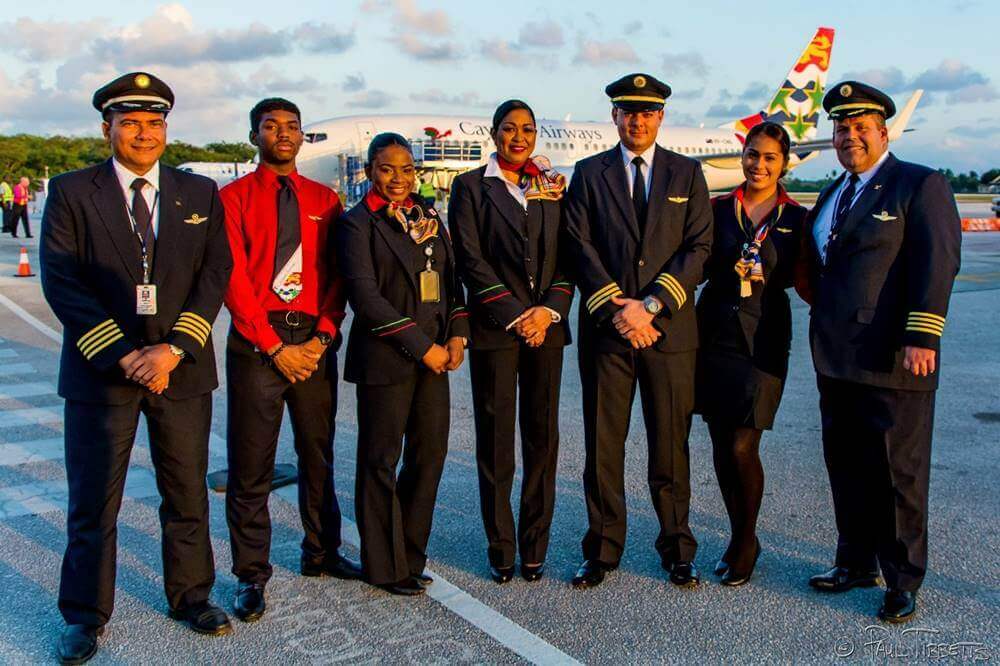 Where to Apply for a Cabin Crew Job At Cayman Airlines
Currently, there is only one way to start your application to become the newest member of the Cayman Airways staff. You can only begin your application to become a cabin crew for Cayman Airways by submitting digital copies of the required documents to jobs@caymanairways.net.
Once you are short-listed, you will receive an email on how to proceed with your application.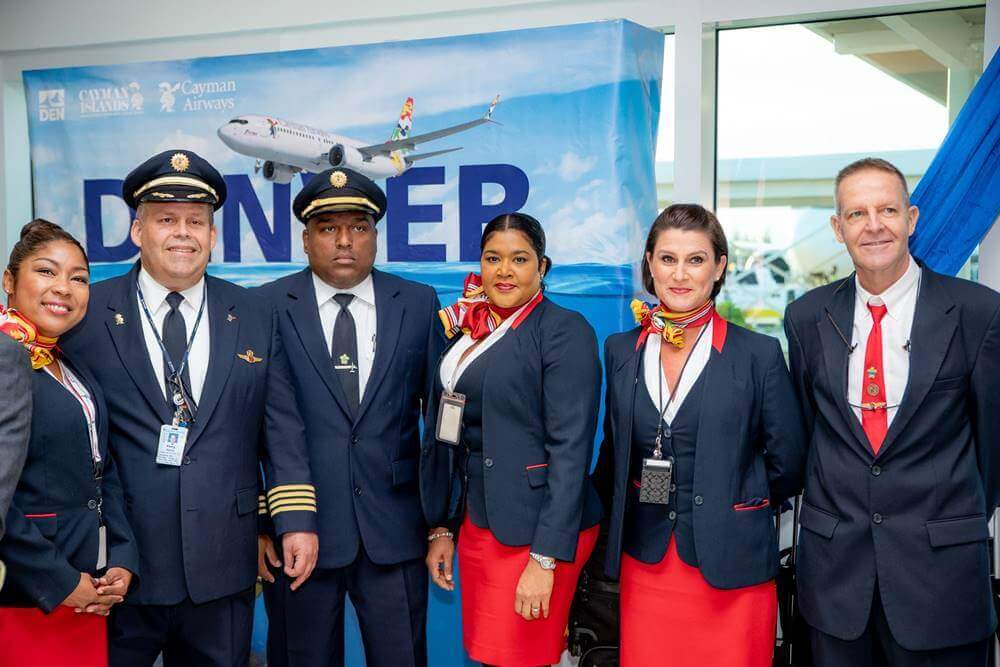 How to Become a Flight Attendant for Cayman Airways
Here's a thorough guide on what processes you'll have to go through to become Cayman Airways' cabin crew member:
Step 1: Ensure that you have and pass all the requirements to begin the application. If you're missing one, complete it first before you proceed.
Step 2: Once you are sure that you have everything you need, proceed to send an email to jobs@caymanairways.net. Do not forget to attach other related documents.
Step 3: Cayman Airways will email you confirming that they have received your application. Wait for them to give you further instructions. Do not entertain messages from unofficial emails as they may be scammers.
Step 4: We will notify you if you are to set an appointment for an interview. Prepare for the general questions in an interview for aspiring cabin crews. You can find the usual questions asked on the internet. Make sure that you are dressed well when you appear for your interview.
Step 5: Questions on the internet will only give you a general idea of what to expect. Preparing yourself to answer the questions as best as possible is ideal.
Step 6: Whether you passed or failed your application process, you will receive an email from the official Cayman Airways email account. Do not entertain any email that did not come from the official email account.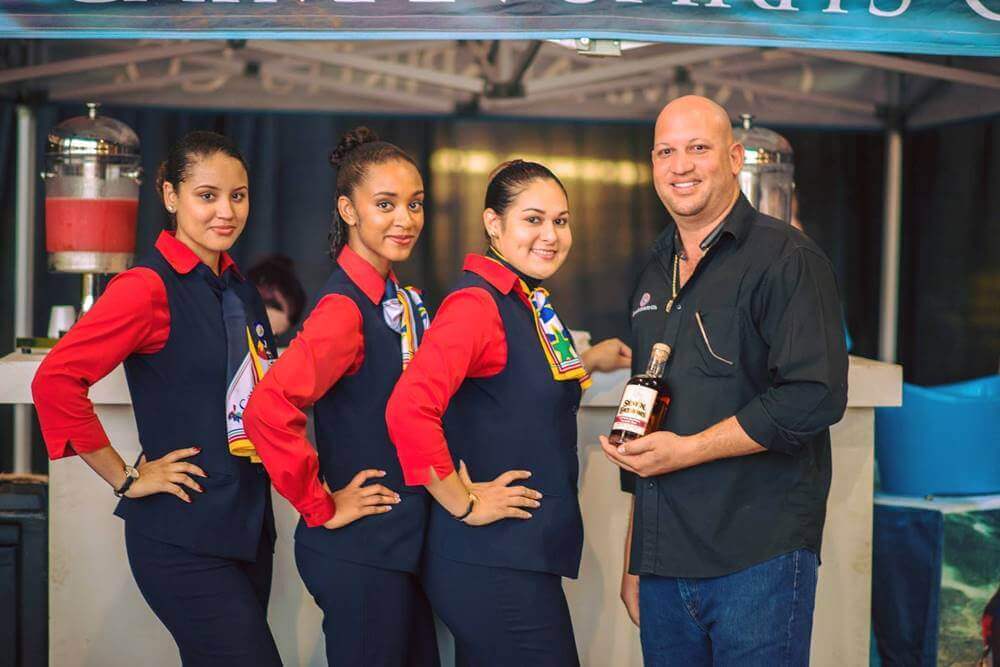 Monthly Salary of a Cayman Airlines Flight Attendant
As a Cayman Airways cabin crew member, you can expect a yearly salary of CI$ 27,332 to CI$ 36,767, depending on your qualifications and experience. You will also get dental, medical, life insurance, and other travel assistance.
Video: Life of a Cabin Crew
If you're still unsure about how to apply or what it takes to become a cabin crew member, watch this video.
It does not simply end after application and getting hired. Once you've passed the application process, you need to start training and pass the courses you need to become qualified to get on flights. Becoming a cabin crew member is going to be very demanding of your time, so make sure that you are prepared to sacrifice holidays and personal time for this profession.
Photos: Cayman Airways Flight Attendant Photos
Check out these beautiful pictures of Cayman Airways Flight Attendants in uniform. If you wish to picture yourself being a part of this company, check out these photos to give you an idea about working for this airline:
Frequently Asked Questions
Now here are the frequently asked questions about Cayman Airways and the application process for the company's flight attendants:
1. I don't have a management or tourism degree. Can I still apply?
You only need a high school diploma or a university degree to qualify.
2. Should I be a resident of the Cayman Islands to be qualified?
No, Cayman Airways aims to promote multiculturalism. It doesn't matter where you are from as long as you have the correct qualifications.
3. Does Cayman Airways have a good reputation?
Yes, Cayman Airways has been around since 1968. We pride ourselves on quality service to our passengers.
4. Will I receive benefits when I get hired by Cayman Airways?
Yes, aside from the competitive salary, you will receive health and life insurance and travel benefits.
5. Is there a height limit to becoming a cabin crew?
Yes, it would be best if you were at least 5'3 ft or 6'0 ft tall. You will be assisting people with their luggage up the overhead cabin, and a height limit is needed to do this.
6. Is there anything that can put me to an advantage over other applicants?
If you are trained in CPR, First Aid, and multilingual, this can put you ahead.
7. What tests to take before my application?
You need a full medical check to assure you are physically fit because being a cabin crew can be physically demanding. This test will include your vision, hearing, and other general medical tests.
8. What other skills should I have?
You need to be able to swim, have excellent communication and people skills, remain calm in emergency cases, and perform well under pressure.
9. Is there a job experience I need to be considered as a potential candidate?
You have at least two years in the customer service industry to qualify. You must know how to deal with different people in various situations and act accordingly.
10. What are the responsibilities of a cabin crew?
A cabin crew member is responsible for passengers onboard the aircraft's comfort, safety, and well-being. It is your responsibility to uphold the guidelines and ensure the company's quality of service.
Contact Information
CAYMAN AIRWAYS
Address: Cayman Airways, PO Box 10092, Grand Cayman – KY1-1101
Email: jobs@caymanairways.net
Telephone Number: HQ 345-949-8200 / 345-743-8200 / 345-623-8200
Website: https://www.caymanairways.com/
Facebook: https://www.facebook.com/CaymanAirways/ 
Instagram: https://www.instagram.com/flyswiss/?hl=en 
Twitter: https://twitter.com/caymanairways