Aeromexico flight attendants are some of the most experienced and professional in the industry. They are highly trained in safety and security procedures. As a result, passengers can feel confident that they are in good hands when flying with Aeromexico. In addition to their professionalism, Aeromexico flight attendants are also known for their warm and friendly demeanors. They go out of their way to make sure that each passenger feels comfortable and relaxed during their flight.
AeroMexico carries the Mexican flag as they serve 90 destinations around the globe. Through the airline company's adherence to the fast-paced innovation of the aviation industry, they have been able to maintain their dependable reputation globally.
Also Read: New York Layover Guide: Best Things to Do in 24 Hours
As of the moment, AeroMexico is operated by a team of 16,000 dedicated employees from America and Mexico. From time to time, they are seeking committed individuals especially flight attendants who can help their growing company.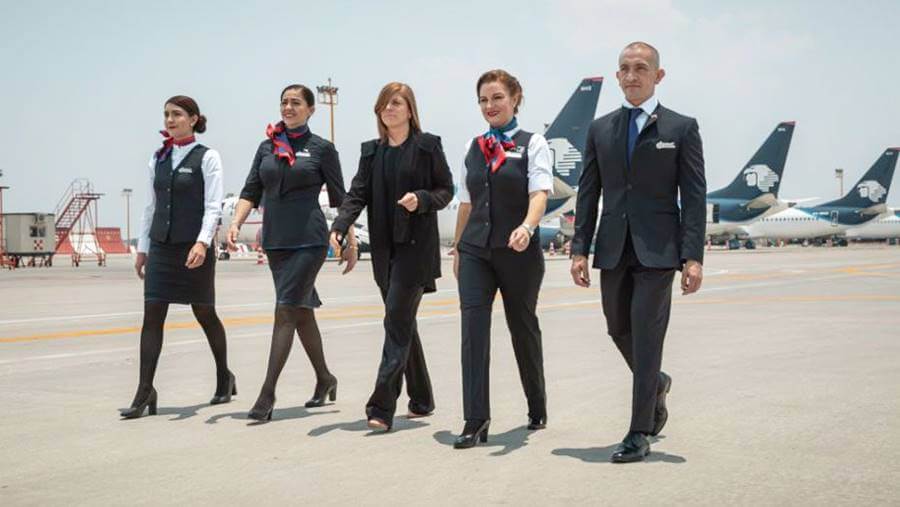 List of Requirements and Qualifications to become an AeroMexico Cabin Crew
As a leading aviation provider in Latin America, they seek flight attendants who can uphold the company's mission — to provide a safe and comfortable service to the passengers. It is also necessary that candidates can finish the training program developed to prepare them for all sorts of situations they might encounter during their flights. Listed below are the qualifications flight attendant applicants must comply with:
Valid Passport
Eligibility to travel in all domestic and international routes and destinations served by AeroMexico
Flexibility to manage irregular schedules, overnight shifts, on-call works, and holiday duties
Proficiency in both English and Spanish
Interpersonal and Communication skills
Ability to calmly and effectively lead the passengers during an emergency
Ability to accomplish written works such as in-flight reports
Physical endurance to stand and walk for long periods
Physical strength to stow, and lift the baggage and open or close exit doors
Ability to pass a criminal record and background check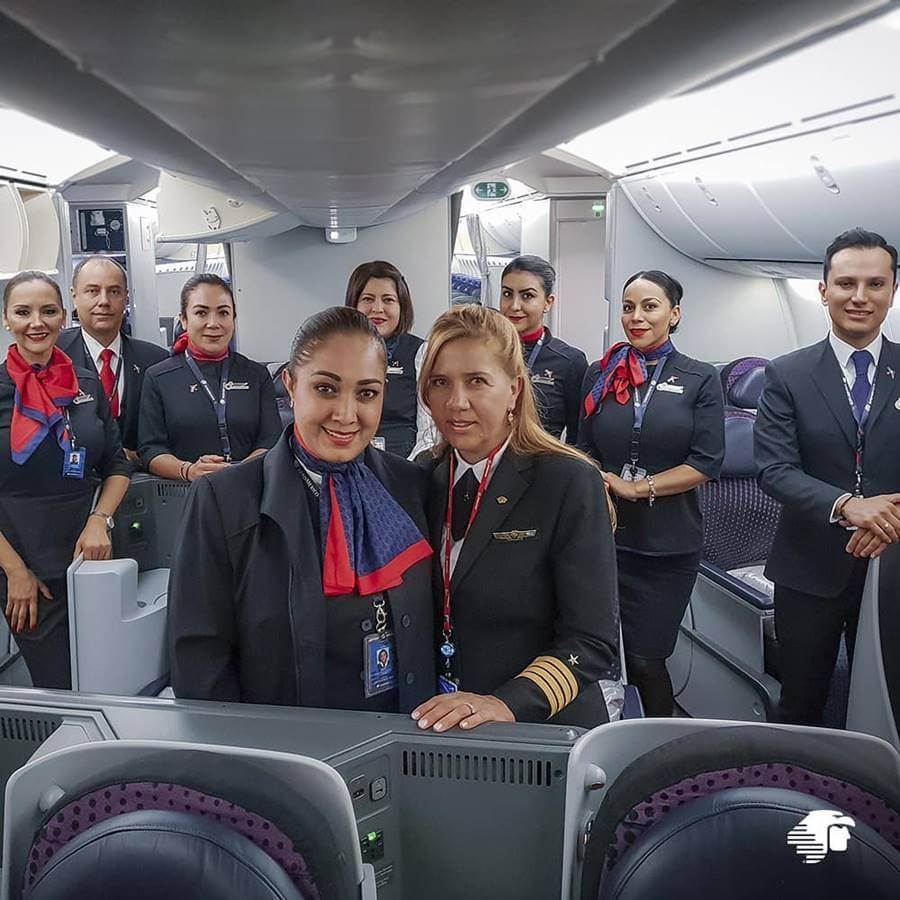 Application Process
Step 1: Prepare a copy of your documents
The flight attendant job position is not always open so it is important to prepare the documents beforehand such as your resume, certificates, and cover letter
Step 2: Submit an online application
You can visit career websites such as indeed.com or their official website https://aeromexico.com/en-us/about-us/aeromexico-corporate
When looking for the flight attendant availability. Make sure that upon your submission of the application including other important documents, you highlight the skills that will make you qualified for the position. The recruitment team will call you for an initial interview if your application is fit and well written. After this, you will receive a link for an online assessment.
Step 3: Prepare for a series of interview
AeroMexico will arrange a series of interviews to evaluate if you meet their qualifications and physical standards. You should be completely honest with all the information you give them so it will not cause any trouble later. Most importantly, do not forget to practice mock interviews and conduct background research on AeroMexico's history and the services offered.
Step 4: Complete the Flight Attendant training program
All aspiring flight attendants must attain the flight attendant training certification from AeroMexico. This will be a rigorous 6-months of training which will also include medical and psychophysical examinations.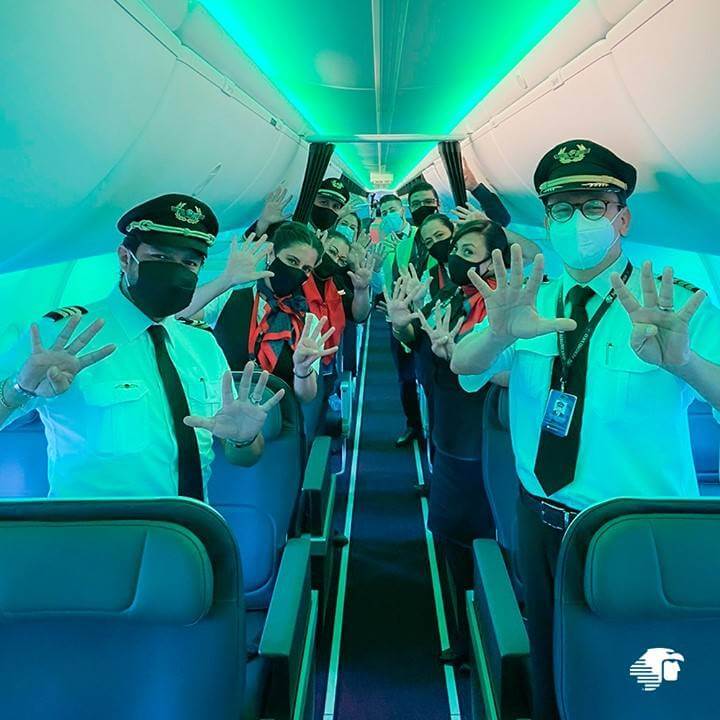 Salary & Benefits
An average monthly salary of MXN 22,450
Health and Medical Insurance
Retirement savings
Travel discounts and packages
Insurance for short-term disability
Paid sick leave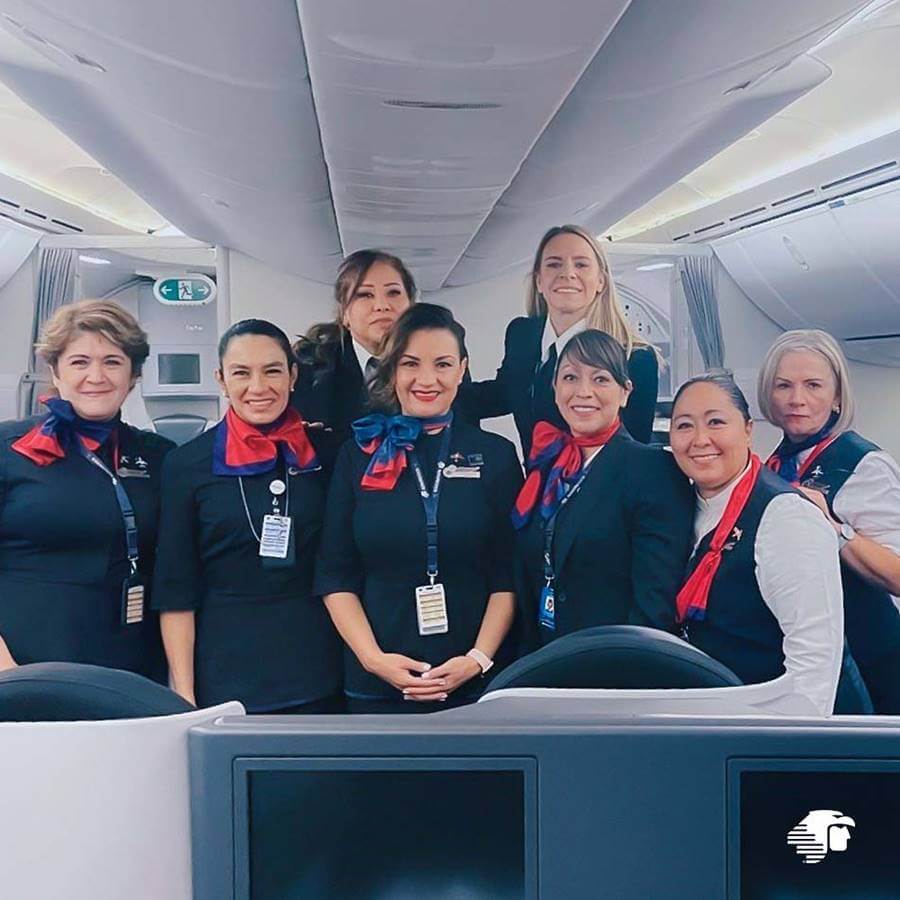 Video: How Flight Attendants in AeroMexico Conduct In-Flight Safety Demonstration
Welcome onboard AeroMexico to their latest and most advanced fleet. Watch this senior flight attendant as she demonstrates to us the safety procedures implemented throughout the flight:
The flight attendant reminds the passengers seated near exits to not stow any luggage directly above them. She also demonstrated how and why a seatbelt is significant which is to be followed with the brace position, most importantly during unfortunate events. AeroMexico also provides oxygen masks, and life vests to be worn when there is drastic change in air pressure. She thoroughly explained how to use these items in detail.
When emergencies occur, passengers should leave their belongings and rush to any of the 8 exits around the aircraft. She also reminds the prohibition of the use of gadgets and smoking during the flight.
Safety is the utmost priority in any flight so it is essential that flight attendants are able to clearly demonstrate all safety conduct in a way that all passengers can understand.
Photos: AeroMexico Cabin Crew Uniforms
Check out these pictures of AeroMexico Airlines crew so you can see what they look like in uniforms:
Frequently Asked Questions
The following are some of the common questions asked about AeroMexico flight attendants.
1. What are the duties and responsibilities assigned to AeroMexico flight attendants?
Answer all of the passengers' inquiries
Prioritize and ensure the customers' safety and comfort
Assist passengers especially those who have special needs such as the elderly, PWDs, and pregnant women
Demonstrate safety policies and regulations during flight
Greet and direct the passengers to their seats
Assist customers in lifting and stowing the luggage
Serve beverages and food included in the AeroMexico menu
Effectively manage emergencies on board
Accomplish written works assigned by the management such as flight reports
Supervise the whole flight duration and ensure that all in-flight policies and regulations are effectively implemented
Provide medical needs or assistance during an emergency
Serve passengers with the utmost customer service
2. What kinds of aviation services does AeroMexico offer?
AirMexico offers domestic flights as well as international flights to America, Asia and different parts of Europe. They also offer cargo flights and cargo services training for aviation companies. Additionally, they organize training programs for cabin crews, pilots and other in-flight staff.
3. What is the flight attendant training program like?
The training program will include an online theoretical class for 10 hours per week, Monday to Friday. The training program is designed to equip all aspiring flight attendants with the necessary skills and knowledge which will help them in future circumstances and emergencies during flights. The online classes, although only virtual, will require the trainee's engagement and active participation. Moreover, after this, the training will continue at AeroMexico's facilities where there will be roleplaying and simulation activities.
4. What happens after my flight attendant training?
After the training in AeroMexico, participants will be able to process their flight attendant license. In addition, this will require qualifications such as a psychosocial examination and a minimum grade of 85 during the practice,
5. Do I get free accommodation and allowance during the training period?
All miscellaneous expenses such as accommodation and allowance will be shouldered by the trainee throughout the training period.
6. Does AeroMexico accept applicants without tattoos and piercings?
Yes, as long as they are not visible while wearing the flight attendant uniform without additional clothing. Since the flight attendants are AeroMexico's visage, they are required to present themselves in a professional manner.
7. What languages should I learn when applying as a flight attendant at AeroMexico?
Candidates for the flight attendant position must be both fluent in writing and communicating in English and Spanish. In addition, AeroMexico operates routes to international destinations on different continents so multilingual candidates are more than welcome.
8. How long is the training period?
The duration of the training period is 6 months.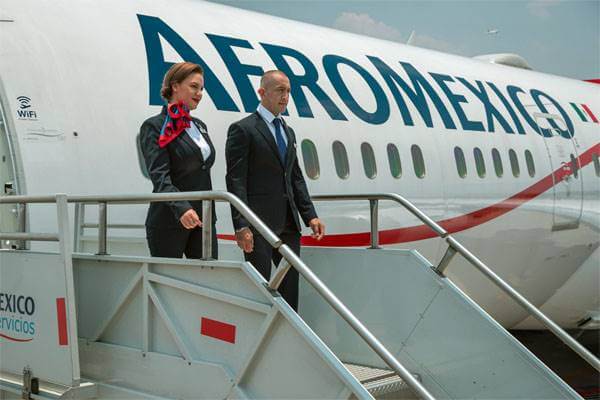 Summary
Being a flight attendant in AeroMexico also means providing impeccable service to every passenger regardless of their ethnicity or cultural background. If you aspire to be part of AeroMexico's team, it is essential that you are competitive and empathetic. When applying, you should prepare all the documents first and wait for the job opportunity to pop up on their website.
If your skills meet their qualifications, you will be called on for an initial assessment through a phone call and followed by a series of interviews. Lastly, AeroMexico will organize a 6-month training program for the candidates which will also help them earn a license.