If you want to become a flight attendant for Flybe, there are a few requirements you'll need to meet. First, you must be at least 18 years old. You'll also need to have a high school diploma or equivalent. Furthermore, you must be able to pass a background check and drug test. Finally, you must be able to obtain a valid passport. If you meet all of these requirements, you'll be eligible to apply for a position with Flybe. Once hired, you'll undergo training that will prepare you for your role as a flight attendant. After successfully completing training, you'll be ready to begin your career with Flybe!
Also Read: How to Answer: Tell Me About Yourself
Flybe was founded in 1979 as Jersey European Airways and adopted its current name in 2002. In 2009, the airline got the prestigious Air Transport World Regional Airline of the Year award.  Finding the right airline that will match y   skills and qualifications can be hard, but worry less because you can always find the perfect fleet for you.
Flybe is looking for people who are focused on serving people and know what the word "safety" means in the industry of aviation.  If you are interested in joining Flybe's fleet, here are the requirements and qualifications you need.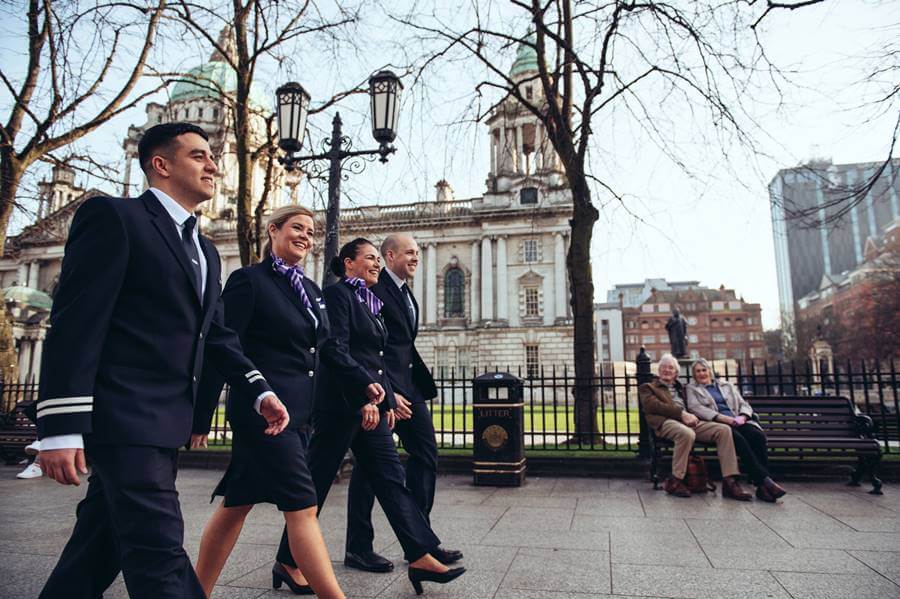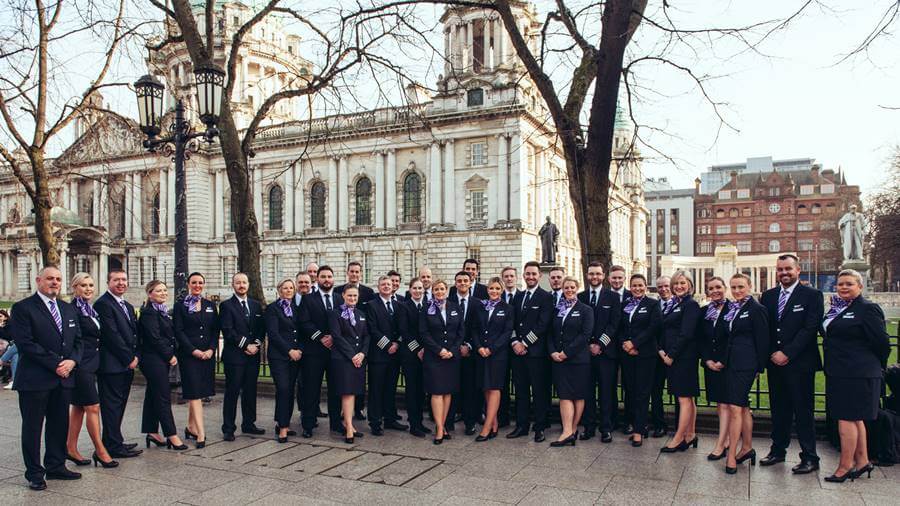 List of Requirements and Qualifications to become a Flybe Cabin Crew
The cabin Crew must be at least 18 years old.
Minimum height of 5'2 and a maximum height of 6'2.
our height and weight but be proportionate to fit into a standard cabin crew safety harness.
You must have at least three C (or equivalent) GCSEs, including English and Mathematics.
Have at least 6 months of face-to-face customer care experience, preferably in the sales or service industry.
You will be issued with the Company uniform, therefore you should be properly presented, with great grooming standards.
No visible tattoos on the uniform.
Applicants must have a complete, valid EU passport with no restrictions or a valid work permit/visa that allows entry to all Flybe destinations for non-EU passport holders.
You must have a full, valid driving license because you may be needed to drive a rented car between airport bases on occasion.
You must be in good health.
Candidates must be comfortable in the water and be able to swim at least 25 meters without assistance.
Successful applicants must reside within 60 minutes of their base (home) airport (this is for residential requirements).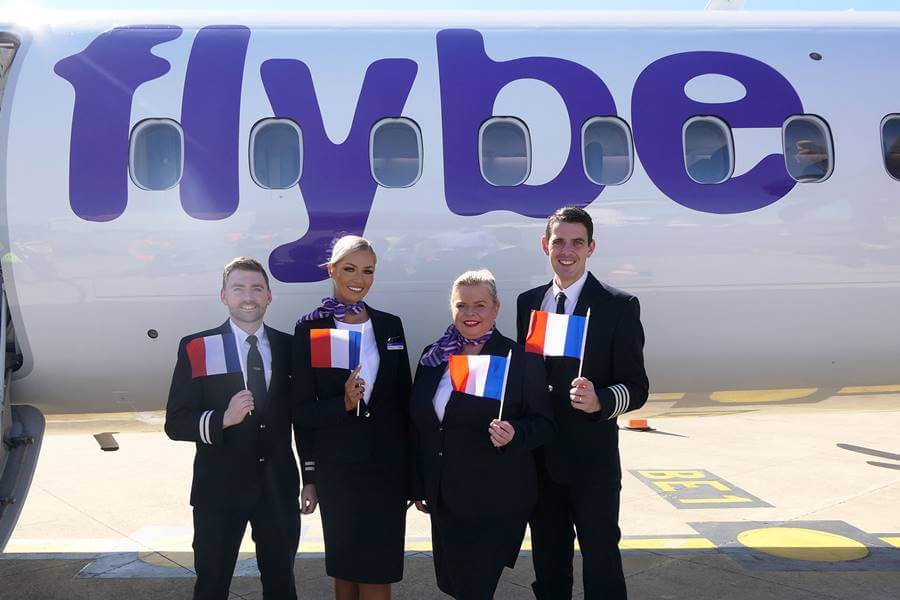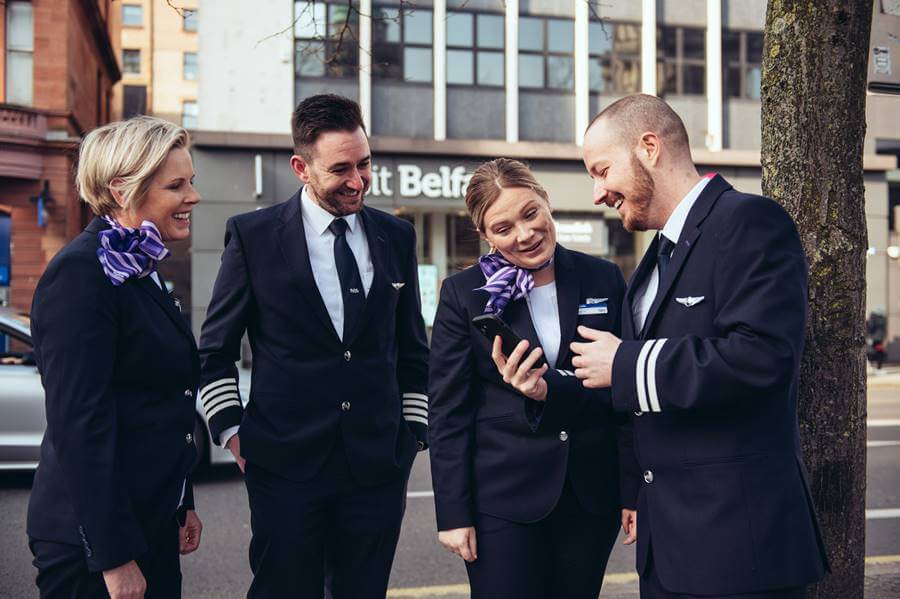 Application Process
Here is an overview of the application process to become a cabin crew member of Flybe UK:
Step 1: Check out for Flybe's Cabin Crew Jobs to find the position you're looking for. You can go here: https://www.flybe.com/en/information/careers
Step 2: Choose the Cabin Crew position and read the job description thoroughly; it contains a list of all the qualifications you need to have.
Step 3: To apply, go to the linked URL. You must first answer some basic screening questions. These are not to be concerned about; they are meant to ensure that you fully understand all the role's basic criteria of a Flight Attendant.
Step 4: To apply, you must first register on the Flybe jobs page and fill out your personal information before uploading a copy of your CV.
Step 5: Wait for the Assessment day. If the recruitment team chooses your application, you will be invited to the following stage – the assessment day – through email. Due to the volume of applications received by the airline, this may take some time, so you need to be patient. The evaluation day for Flybe Cabin Crew is a group interview. You can get a head start on your assessment day by reading our Cabin Crew Assessment Day eBook, which is jam-packed with material to help you shine.
Flybe evaluation day will focus on:
Registration
A height and tattoo check (Flybe has a rather stringent tattoo policy – your uniform must cover them and you are not permitted to wear make-up or bandages!)
Various Flybe staff and crew presentations
Group activities (which normally include a fun "icebreaker" type exercise as well as a mix of group discussions and problem-solving tasks)
Math and English examinations
•nteractive tasks, including psychometric ability tests
Step 6: The interview day. This interview will typically last 30-40 minutes and will include additional questions to assess your suitability for the post. It allows you to demonstrate your worth to recruiters by providing detailed responses that demonstrate you possess the talents they seek. Remember to bring all of your documentation to the interview – don't worry, the airline will send you a list of what you need to bring by e-mail.
Step 7: Following the interview, your entire application and performance will be taken into account. Airlines typically respond to applications very quickly, so the wait should not be too long!
Also Read: London Layover Guide: Best Things to Do in 24 Hours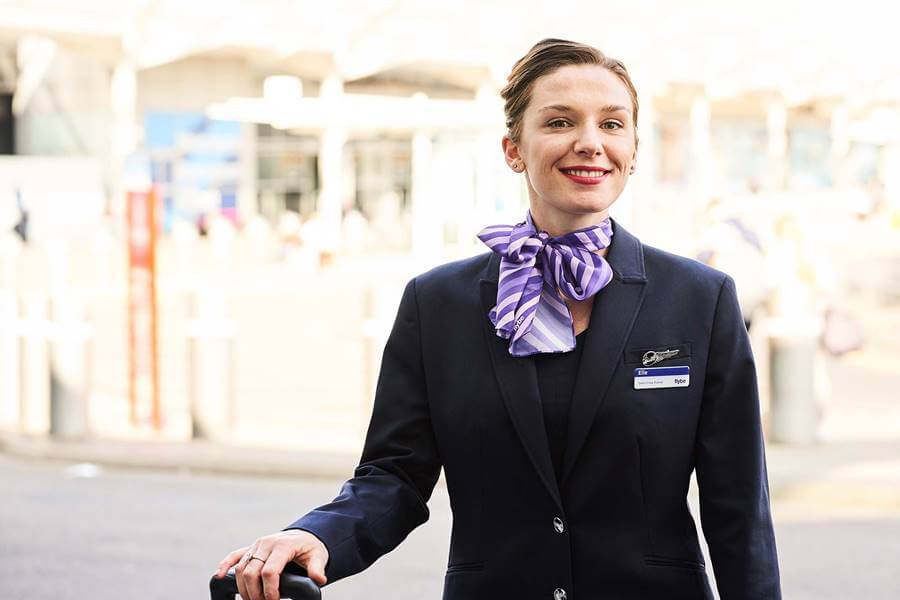 Salary and Benefits
Based on Indeed UK, the average yearly salary of a Flybe's Flight Attendant is £22,216.
Discounted flight and accommodation rates.
Transportation and dining experiences are also included in reduced travel rates, allowing employees to fully enjoy holidays at affordable pricing.
Discounts is can be availed by family and friends as well.
Free uniform
Pension Plans
Vacation Packages
Sabbaticals
Video: #PressforProgress- Meet Natalie
This video talks about ensuring safety for every Flybe flight on a day-to-day basis.  Natalie is a Director of Safety and Captain for Dash 8 Q400. They are also encouraging aspiring women to get a career related to technology, just like aviation.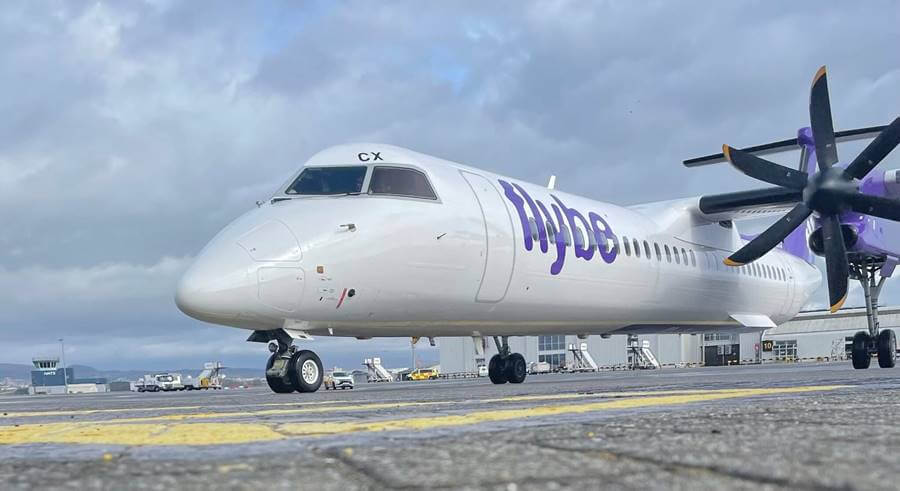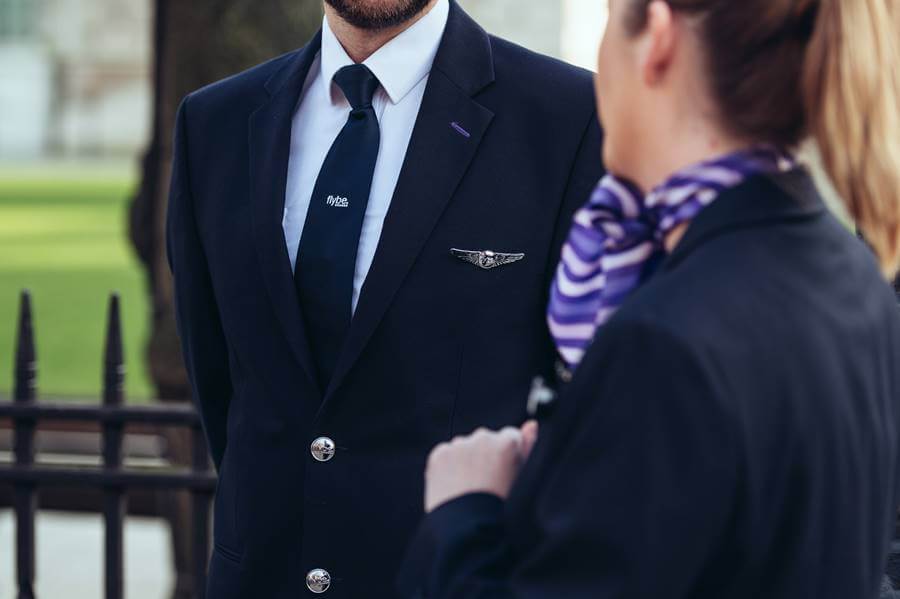 Photos: Flybe Airlines Cabin Crew Uniforms
Check out these pictures of Flybe Airlines crew so you can see what they look like in uniforms:
Frequently Asked Questions
Here are some common questions about the requirements for Flybe UK airlines flight attendants.
1. What is being done during the assessment day for the applicant?
The assessment day will focus on Registration, Height and Tattoo Check, Flybe Crew Presentations, Group Activities, Discussions and Problem-Solving Tasks, Math and English Exams, and Interactive Tasks with Psychometric Ability Test.
2. Can I apply as a Flight Attendant for Flybe if I have two tattoos on my body?
Yes, as long as it can be covered by your Flybe uniform. During the assessment, you will undergo a tattoo check – be honest with this one. They will not let you cover the tattoo with make-up or bandages.
3. I'm only 5'1, can I apply?
No, their minimum height requirement is 5'2.
4. Will Flybe teach us how to swim?
No. You must know how to swim in the first place before getting qualified for the position.
5. Is a driver's license required?
Yes. Based on the airline careers page, you will need a valid driving license as there will be instances where you will have to drive rented cars between airport bases.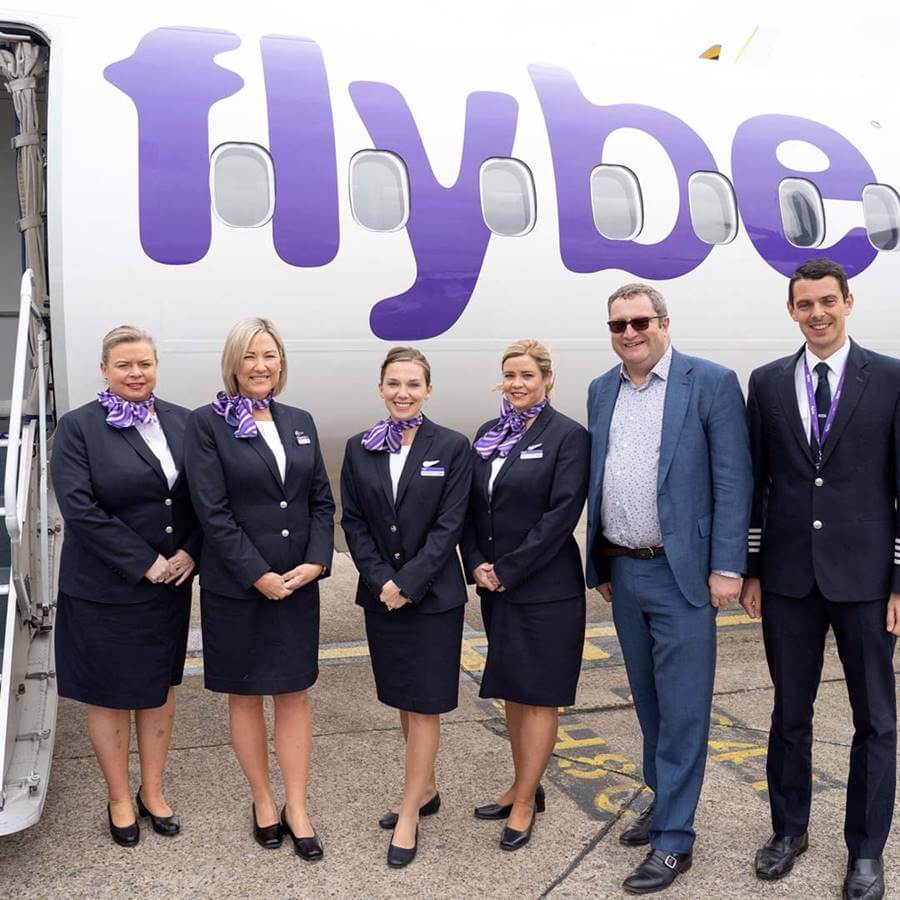 Summary
As a Flybe flight attendant, you will be responsible for providing outstanding service to our customers throughout their journey. In addition to serving drinks and meals, you will also be required to assist with safety procedures and deal with any customer queries or concerns.
Flybe requirements are quite different from other airlines that you applied to before. Having a driver's license is a basic requirement, including the ability to swim at 25 meters even before you get trained, as well as a 6-months of customer service experience. So if you have all of the cabin crew qualities and these qualifications, do not think twice and grab the opportunity as soon as you can.