We're posting our next flight attendant profile and this is with Kara, author of the blog The Flight Attendant Life. Kara has been flying for five years now. One of the things she shares is that she applied to at least a dozen airline companies before landing a job in her current company based in the USA.
Plenty of cabin crew aspirants keep applying despite getting turned down by different airlines. Kara's story proves that you're not alone. The aviation industry hiring process can get competitive especially when there are lots of you who are looking for the same job. She says that you shouldn't give up and while you wait for that call, you should learn new skills that will add value to dreams of becoming a flight attendant.
Kara shares her story about being an air flight crew in the United States. Check out our interview below.
Cabin Crew Profile: Interview with Kara of TheFlightAttendantLife.com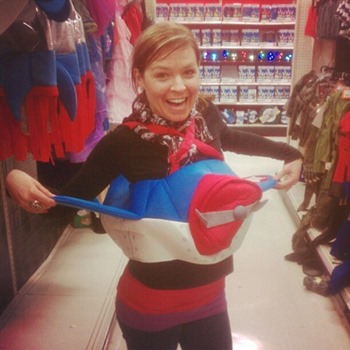 Can you tell us more about yourself?
My name is Kara. I am 28 years old, live in The United States, and grew up in California. My interests include anything active, like bicycling, kite surfing, and pilates. Before I was a cabin crew member, I worked as a Physical trainer, and Pilates instructor. I have worked for an airline as cabin crew for five years now. Currently, living in Ft. Lauderdale, Florida.
Where is your airlines based?
One of the bases for my airline is Ft. Lauderdale, FL which is where I am based.
How did you become a cabin crew? How many times did you apply?
I became cabin crew because I couldn't find a full-time position in my degree field, which is marketing. I can't remember how many applications I submitted to airlines hiring when I first became interested in working in aviation, but it was at least a dozen.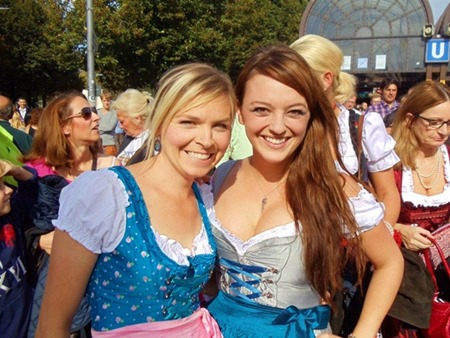 Why did you apply for this job? – Based on your answer, were those goals justified?
The main reason why applied for the job was because I needed a paycheck. I don't even think at the time, I understood how much travel would be involved, and how much I would love that aspect of the job. I definitely have been lucky, as the reasons I applied, were justified, as I am making more than some of my college peers that have degrees in graphic design, or entry marketing level positions.
What's the best thing about this job?
The best thing about my job is the people that I meet, the places I get to go, and the surprises that happen in between.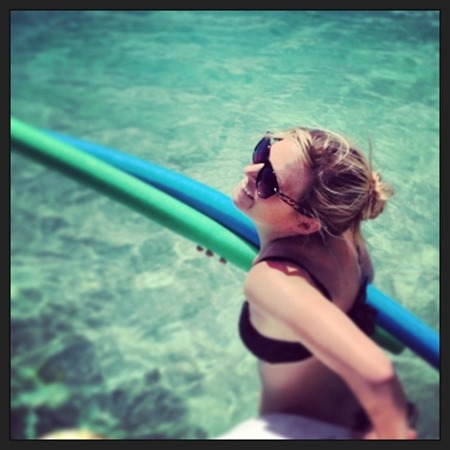 What's the worst/hardest thing about the job?
The worst thing for me about the job is that when I am flying too much, and become excessively tired, I become less vigilant about my health, and what I eat. This all snowballs causing me to fatigue, become ill, and moody. Being watchful of my own personal health while working in this industry is a challenge for me.
What were common misconceptions that you found out about cabin crews? Were those misconceptions proven right or wrong?
A common misconception of cabin crews is the glamour that accompanies the profession. The reality is that the work can be long hours, low pay, and hard on the body.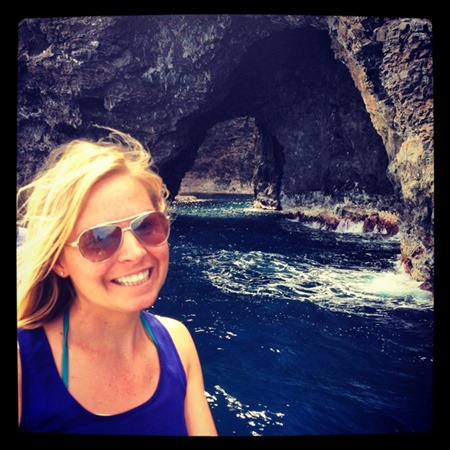 Any favorite place/s that you always visited in your flights?
I didn't work that many overnights, but I would fly to Maui, Hawaii often. I love Maui; the beaches, weather, and sports, like kitesurfing and paddle boarding. European destinations are my favorite to visit, and when I spent a few days in Barcelona, I immediately fell in love.
What are your tips to aspiring cabin crew applicants?
My tips for cabin crew applicants is don't give up if you are rejected. It is competitive. Just keep trying. While you are waiting for a position use your time wisely by studying a second language, working in hospitality, or as a restaurant server.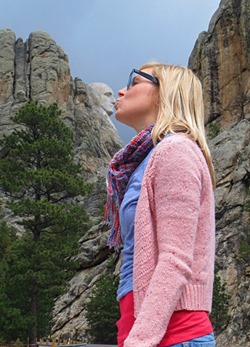 How long are you planning to stay in this job? Any plans of transferring to another airline? What motivates you to keep working?
I don't know how long I will stay in the aviation industry. I like it too much to leave right now. Maybe when I don't want to be single any longer, or have a family, and need to be more grounded I'll look for other work, but for now, I am happy.
I have recently transferred to another airline, and am currently in flight attendant training. Once I start work again, I will be flying longhaul flights from The USA to Europe.
A lot of what motivates me to keep working is my blog, theflightattendantlife.com. I never realized so many people would have questions about my lifestyle, and that I could inspire others to pursue their dreams. I am also motivated because I love being around new people, my colleagues are great, and there are still so many places that I want to visit in my travels.
Connect with Kara through Social Media
*Photos provided by Kara
——————————
Thank you very much for the interview Kara! Thank you for sharing your thoughts to those who want to become flight stewards!
Are you a flight attendant or know someone who is one?
We're on the lookout for cabin crews who want are kind enough to share their stories about their profession. If you want to be featured, drop us a line at admin@cabincrewhq.com.