It's time for another interview with a flight attendant. This time we're featuring a Filipina who was raised in the US. Jessy maintains a blog at jessyjourneys.wordpress.com and has worn many hats before becoming a cabin crew. She's been a a waitress, a beauty queen, a model, an actress, a receptionist, a high school instructor, and a freelance journalist. Talk about diverse experiences!
Jessy shares plenty of insights about life as a flight stewardess. She also gives at great tips on how you can land the job. Read more about our interview below.
Cabin Crew Profile: Interview with Jessy of JessyJourneys.wordpress.com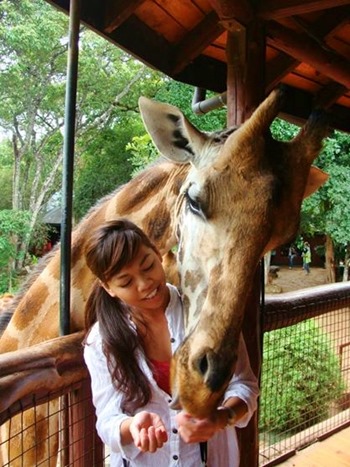 Can you tell us more about yourself?
First and foremost, I was born in the Philippines, the youngest of four children. My dad was a Filipino in the United States Air Force, and we moved to the US when I was one month old, to Phoenix, Arizona, which I call home. I've worn many hats in my life before the one I currently wear. In high school, I was very much into the arts – I was in theater, choir group, marching band, you name it. I entered university as a theater performance major, and changed it a few times, with broadcast journalism being my last focus. I never actually earned a degree in the 8 years I went to school on and off, but it just wasn't for me. During that eight years, I was a waitress, a beauty queen, a model, an actress, a receptionist, a high school instructor, and a freelance journalist. I am also a huge geek and very into video games – I spent the last two years in the States before moving to overseas writing and reporting for an online geek website, visiting events in the west coast.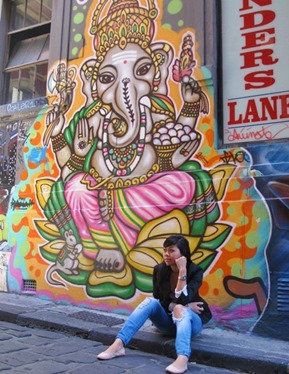 Where is your airlines based?
My airline is based in the middle east. I don't mention the airline I work for on my blog, so you'll just have to make a good guess! It is in a hot desert, but that isn't much different from my hometown, although there is a beach nearby, which is nice!
How did you become a cabin crew? How many times did you apply?
From 2006 until I got laid off in 2009, I worked as ground staff for US Airways. I had considered moving inflight after about a year, but in the US, you're not paid while you're in training, and I just couldn't afford it at the time. At the end of the economic crash, I was laid off. I tried going back to school, but then a friend posted an open day for the airline I work for and I just went on a whim. I was in Phoenix, and I drove to California for a weekend to do it. I had a few tips from my friend who currently worked there, and I scoured the internet. I wasn't sure if I'd made it.. we decided if I didn't, we would spend the rest of the day at Disneyland! But I was invited to a final interview to be set at a later date. It was my first time applying, and I got the job. It's funny, because my mom always wanted to be a flight attendant, but my dad didn't want her to!
Why did you apply for this job? – Based on your answer, were those goals justified?
Since I started working in the airline industry, I was hooked. I always loved to travel, and sometimes I would get away to Los Angeles or Las Vegas for a weekend and I was simply addicted. After I was laid off, going back to school just wasn't working out for me and I felt really burnt out. The friend that had posted the opening had mentioned it three years before when he had applied and tried talking me into it, but I just couldn't comprehend moving halfway around the world for a job. But at this point, I really needed a change, and I have always wanted to see the world. This, to me, seemed like the best problem solver. And it was. I think it was one of the best moves I ever made in my life – I have seen so many countries I would never have been able to afford before, and the experience of living in another country and making friends from all over the world is definitely priceless.
What's the best thing about the job?
The traveling, by far. One week you could be in Thailand, the next, in Paris. It never gets old for me; at least it hasn't been in the last 3.5 years I have been doing it. Even when I go to places I have been many times before, I always see or learn something new, or meet someone intriguing, or try a new food. To me, every trip is a new adventure, and I love embracing the changes in each location.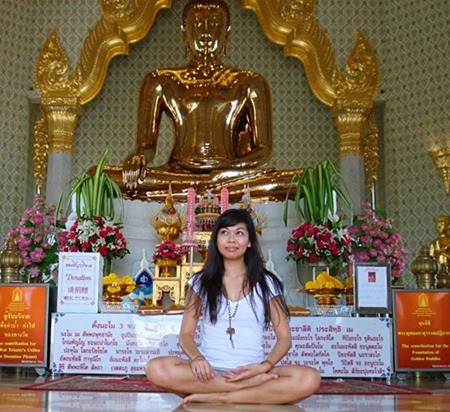 What's the worst/hardest thing about the job?
Definitely getting the proper sleep! Our rosters can be so jumbled. Sometimes you might depart at 3am, which would call for a 11pm wake up, and the next trip you'll depart at 2pm. When I first started, I asked senior crew how they manage their sleep – and most still can't after years of flying. I haven't been able to manage, but I can mostly survive on what sleep I do get. I am someone who values my sleep – it is so important to me, and I can be very cranky and upset if I've gone too long without proper sleep. Some days, when I'm working on little sleep, it can make me resent the job a little. It also hampers a little bit on personal life – my fiancé has gotten pretty good at respecting my long sleep hours and weird sleep schedules.
What were common misconceptions that you found out about cabin crews? Were those misconceptions proven right or wrong?
Since I came from the airline industry, I didn't have too much. But the industry does differ greatly from the US to other international airlines. On board, we work a lot – something you don't actually see on many low cost airlines, and even most of the US carriers. We are on our feet most of the flight. This was surprising to me because I didn't travel internationally much before, so I had no idea what the service was like on this airline. But I did remember reading things about the "glamorous life" of a flight attendant – and some are true and some were not. Whatever happens on board is definitely not glamorous! But everything else is – being recognized in airports, traveling to exotic destinations, seeing amazing things on layovers.. that's all true!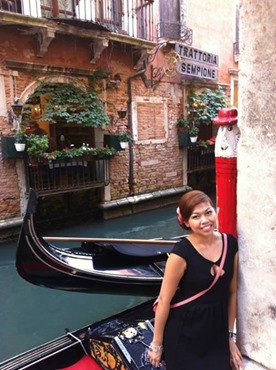 Any favorite place/s that you always visited in your flights?
I always love any trip back to the US, even though it's really long, some as long as 16 hours. We don't fly to my hometown, Phoenix, but many other stations I have friends and relatives in. And of course, I love to shop and eat! Tex-mex is one of my favorites, and you know it's the best in the southwestern US. I also love Bangkok. I will trade any flight for a Bangkok because I absolutely love Thai food, and Thai people in general are always warm and friendly. Manila is a favorite because it's the motherland, and I always feel at home when I'm there. I also happen to like London flights – shopping is great, and my fiancé's family live there as well as a few friends so it's nice to keep in touch. I really enjoy Seychelles – I mean, who wouldn't want to get paid to stay on a beautiful island and chill out on the beach? Plus, African food is becoming a new favorite.. can you tell I really, really enjoy food? And lastly, Melbourne, Australia. I also have family here, and I spent last New Year's Eve celebrating with them. Melbourne is a beautiful city full of culture and praises local artists. It's a city I would definitely consider living in if it wasn't so expensive.
What are your tips to cabin crew applicants?
Get to know the company you are applying to well. Study what their aim is and where they fly to, what they serve, what kind of customers frequently travel with them. Then you can adjust yourself to what they need – notice I said adjust, not change! Don't be something you aren't because when you get hired and then realize this isn't the job for you, it could be a waste of time for everyone. Also, it's very wise to have some work experience before trying your hand at being a flight attendant. Even if it's working at a shop or a cafe, this will give you good training for what awaits you in the air, because you can be faced with some difficult and uneasy situations. If you don't get hired, don't feel defeated. Find other things to help improve your experience so that when you go back a second time, they can see that you really want the job. Do some training workshops (not necessarily for flight attendant, but something related to customer service, perhaps), take on side jobs, or take a class. Recruiters are looking to see that you have the drive and can handle any situation thrown at you – so you should be prepared!
How long are you planning to stay in this job? Any plans of transferring to another airline?
I'm going to stay for about another 3 years, at which point I hope to go back to the US, and either start a family, or go back into the airline industry. I do dread when the time comes that I'll have to stop flying, but I would really like a family soon and am not sure I can do it once I have a child. I currently am trying to become a trainer, and would like to take that credential to a US carrier. But if my fiancé's work keeps him here, I will stay as long as I have to, but definitely enjoy it while I can.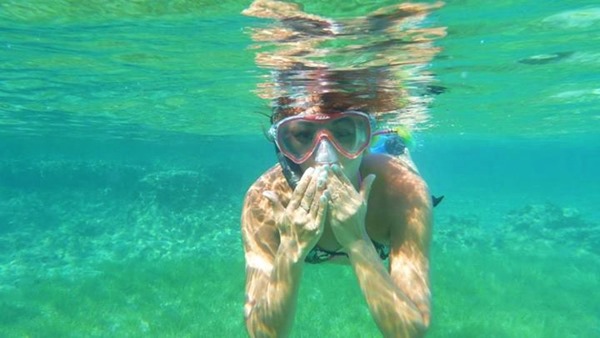 What motivates you to keep working?
I believe that traveling the world helps you grow as you learn things from all the different cultures and people you meet. I always encourage those who haven't traveled to do so every chance they get because the experiences are priceless and so beneficial to your life. Even though I loved to travel, I rarely traveled outside the United States before this job. In fact, my joining flight at age 26 was my first transatlantic flight ever. I especially love to travel with my fiancé – I think it makes our relationship grow stronger with every new place we experience together. Travel is the food for your soul! Everyone should do it!
Connect with Jessy on Social Media:
Blog: jessysjourneys.wordpress.com
Facebook: facebook.com/jessysjourneys
Twitter: @jinxchan
——————–
*Photos provided by Jessy.
Thanks so much for the interview Jessy!
Are you a flight attendant or know someone who is one?
We're on the lookout for cabin crews who want are kind enough to share their stories about their profession. If you want to be featured, drop us a line at admin@cabincrewhq.com.