If you want to work as a flight attendant for Omni Air, there are a few requirements you'll need to meet. First, you must be at least 21 years of age and have a high school diploma or equivalent. You'll also need to be able to pass a background check and drug test. Furthermore, you must be able to fluently speak English and have a valid passport. Finally, you'll need to be able to swim 25 meters unassisted and have basic CPR training. If you meet all of these requirements, you'll be well on your way to becoming a flight attendant for Omni Air.
Also Read: New York Layover Guide: Best Things to Do in 24 Hours
Omni Air is an international airline offering private flights to accommodate the special needs of private companies, government personnel, and other organizations. The airline company always believes in the principle of building relationships as a foundation of the business. Employees and passengers are a part of their family whose contributions were essential in their pursuit of 28 years and counting of world-renowned service.
On the other hand, flight attendants in Omni Air play a pivotal role in ensuring that the company's principles when it comes to customer service are continuously being fulfilled. They undergo rigorous training for them to acquire all the necessary skills that make them effective in handling passengers.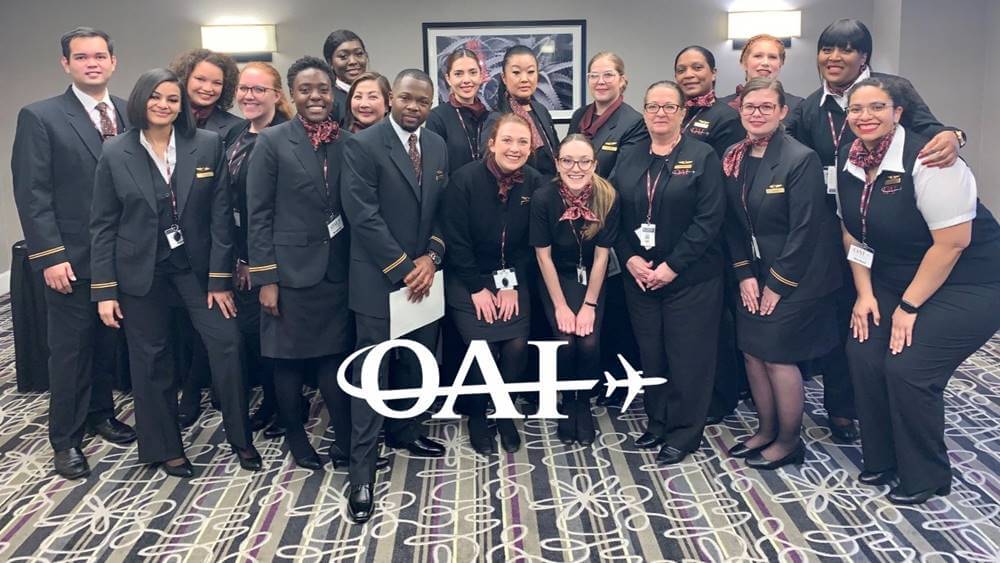 List of Requirements and Qualifications to Become an Omni Air Cabin Crew
Currently, Omni Air has 300 flight attendants stationed from their 6 bases in the United States. They are looking for additional cabin crew members with whom Omni can share the same passion for providing excellent customer service that does not compromise the passenger's safety. Listed below are the minimum qualifications required by Omni Air for all aspiring flight attendants:
At least a High School graduate or with GED Certification
Customer or public service work experience
At least 21 years old
Travel documentation
Authorization to work and travel in all routes and destinations served by Omni Air
Ability to work on the  extended period of up to 20 + hours of scheduled flights and respond to sudden changes in schedules
Flexibility to work on irregular schedules, weekends, holidays, and nighttime
Ability to work many days up to 19 consecutive days away from the base
Compliance with the FAA-mandated drug and alcohol screening tests as also required by Omni Air's testing policy
Compliance with the TSA (Transportation Security Administration)'s pre-employment assessments
Ability to pass a 10-year background check from the FBI which includes fingerprint testing and criminal history record
Participation in Omni Air's Flight Attendant Training Program
Physical strength to lift up to 60 lbs
Endurance to walk and stand at least ⅔ of the time on board
Physical strength to push, lift, store, transport, and pull heavy luggage, beverage cart, and other items in the compartments
Endurance to frequently walk, bend, and stretch
Close and open exit doors, and wing exits
Mindfulness and awareness to react and effectively manage critical situations such as emergencies and medical conditions
Excellent skills in effective discourse
Ability to lead and work synergistically with other employees
Critical thinking skills
Decisiveness especially in unexpected situations that requires quick thinking
Ability to accomplish all tasks assigned by the management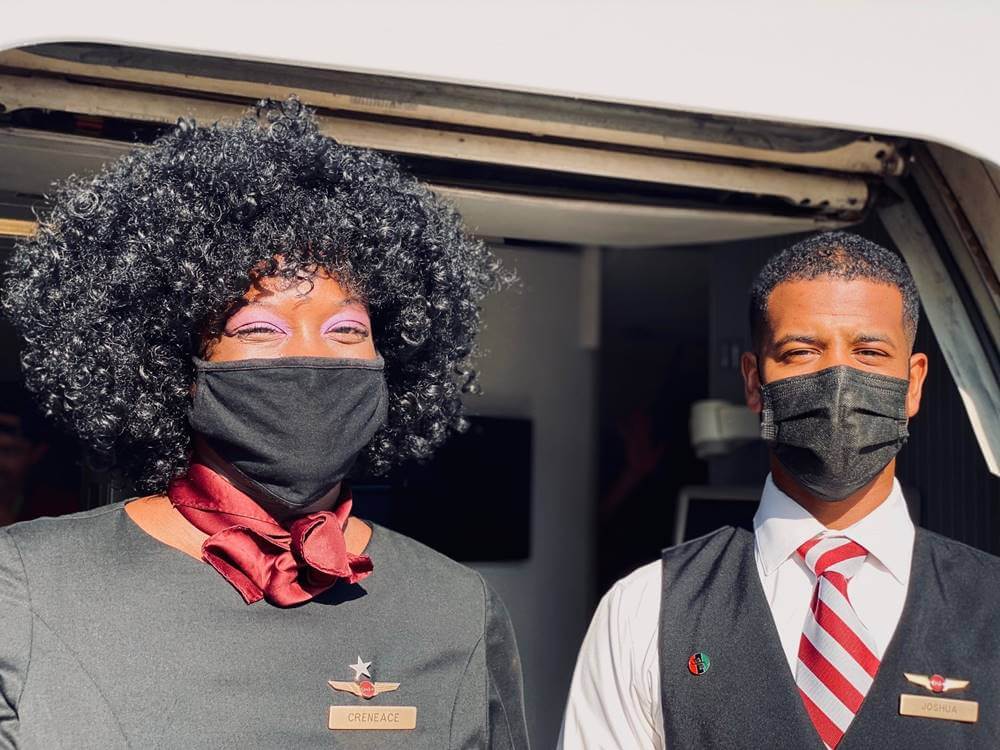 Application Process
Step 1.  Prepare all your necessary requirements
To ensure continuous service of excellence, Omni Air implements a strict selection process when it comes to flight attendants. It is best if you prepare all the necessary documents such as your valid passport, resume or CV, and diploma.
Step 2: Check out for recruitment events
Within 6 months, you can be eligible to apply as a flight attendant in Omni Air. This means you have to wait for recruitment events because they only process applications through these sessions. Applicants will also proceed with the interview at the event where they are assessed by the recruitment team.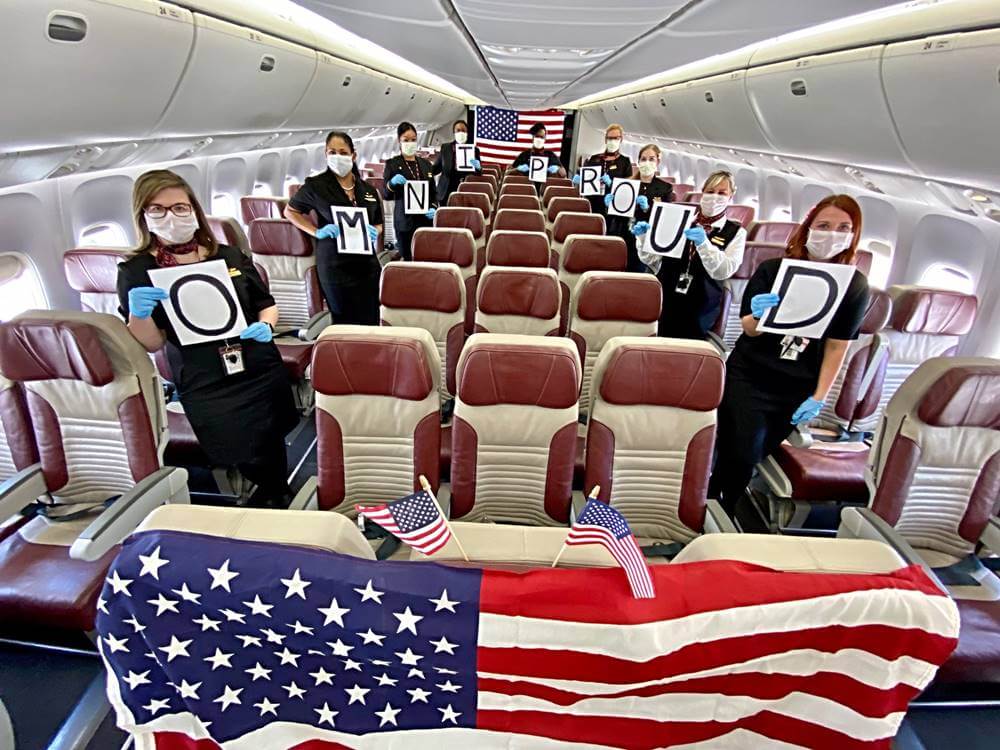 Salary and Benefits
Starting salary of $20.57 per hour
Salary increase after a year of employment
Minimum monthly pay equivalent to 65 hours
Meal allowance or per diem is $2.17 international and $1.67 in domestic
Call out pay up to $200 when an employee voluntarily works on a scheduled day off
Flight attendant training is fully financed by Omni Air
Paid sick leave, vacation, and bereavement
401k plan
Insurance package for vision, medical and dental needs
Insurance for long-term disability
Life Insurance
Travel perks for the employees and their families
Privileges in reciprocal jump seats
Employee assistance program
Travel opportunities in international flights such as in Europe, Asia, Africa, and South America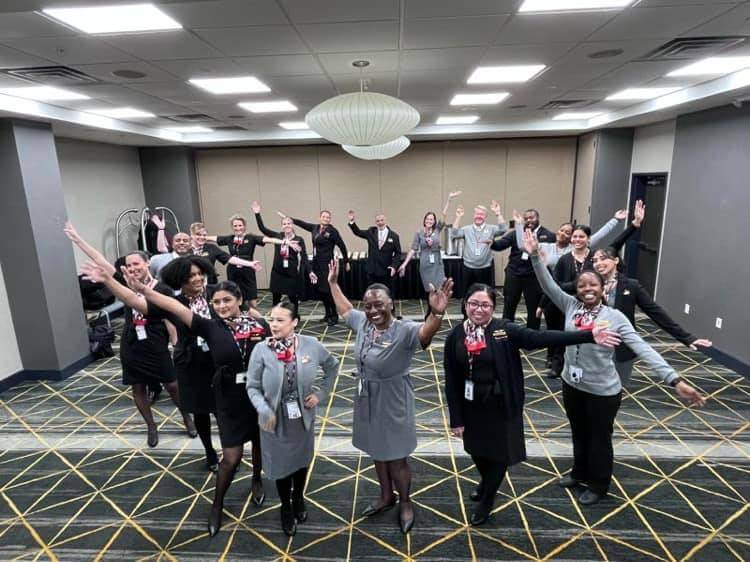 Video: Omni Air's Business partnerships and services
Watch this interview with Paul Bobson to learn more about Omni Air's 28 years of service, their plans, and innovations
Omni Air is the largest provider of private air transport for the US government personnel to their international destinations. Aside from charter flights and wet leases, Omni Air also offers cargo services and the development and management of aircraft for starting airlines. When the pandemic happened, the airline made a strategic move of including cargo flights to respond to the lack of passengers.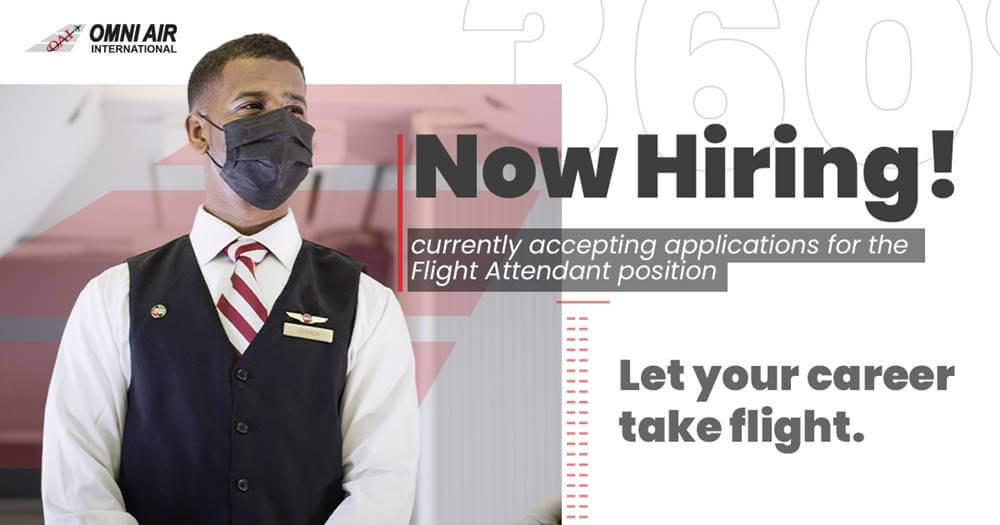 Photos: Omni Air Airlines Cabin Crew Uniforms
Check out these pictures of Omni Air Airlines crew so you can see what they look like in uniforms:
Frequently Asked Questions
The following are some of the common questions asked about Omni Air:
1. Will I receive payment during the flight attendant training?
During the flight attendant training mandated by Omni Air, applicants will receive a payment of $400 per week. Moreover, the airline company will also cover their expenses including transportation and hotel.
2. What are the duties and responsibilities assigned to flight attendants in Omni Air?
Perform all tasks in compliance with the  Federal Aviation Administration (FAA) regulations
Guide the passengers with the in-flight safety measures
Provide outstanding customer service
Prepare and serve meals and beverages
Complete all papers works including the reports
Perform a safety check before and after the flight
Assist passengers with special or medical needs such as PWDs, pregnant women, and the elderly
Operate safety and mechanical equipment such as the oxygen system, stairs, and communications equipment
Execute basic computer and technical skills
Maintain professional grooming and personal conduct
3. What are the aviation services offered by Omni Air?
Omni Air offers charter flights, a wet lease of aircraft, airline startup and development, and aircraft management. They serve passengers according to their own preferences with customized seatings, catering services, and configurations. Moreover, they provide a wide range of services, from military troops, and music tours, to sporting events and medical responses to emergencies.
4. What languages should I learn before applying to Omni Air?
Aspiring Flight Attendants in Omni Air must be fluent in English. This means they must also be effective in communicating using that language in both verbal and written forms.
5. Does Omni Air accept applicants with tattoos and piercings?
As the face of Omni Air. flight attendants must present themselves to the public with perfect grooming and a professional appearance. They must not have tattoos or multiple piercings that are noticeable to the passengers.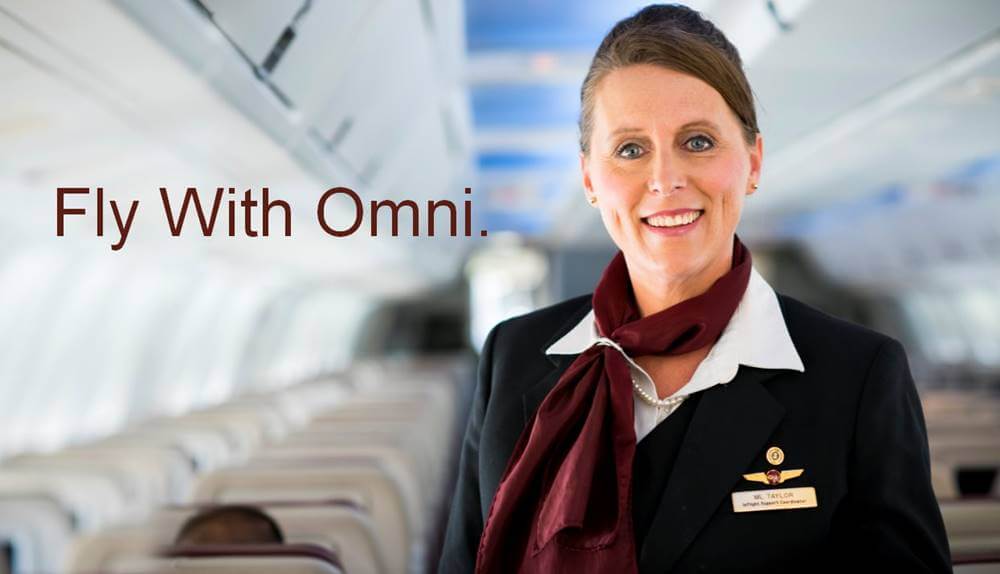 Summary
As a flight attendant, you will be responsible for the safety and comfort of our passengers. You will need to be able to work long hours, often on overnight flights, and have the stamina to deal with difficult situations. If you are interested in a career with Omni Air, please visit our website to learn more about the application process.
If you plan to apply on Omni Air as a flight attendant, you have to be patient in waiting for their recruitment event. Before this, you have to prepare all the necessary documents and at the same time, practice for the interview which will be executed at the recruitment event as well. Lastly, Omni Air provides a competitive salary and multiple benefits to its employees. This includes health and medical insurance, travel perks, and a 401k plan.