Learn more about Aircalin's cabin crew hiring process through this informative guide. This article will tell you the important bits of the application process, detailing every step as well as the requirements and qualifications you need to meet for the job.
Also Read: New York Layover Guide: Best Things to Do in 24 Hours
Aircalin is an international airline company in New Caledonia and has been at the frontline of its economic development. The airline offers scheduled flights for Caledonians, providing them access to places around the world.
If you can see yourself working as a cabin crew for Aircalin, read on to know more about what you should keep in mind as you proceed with your application.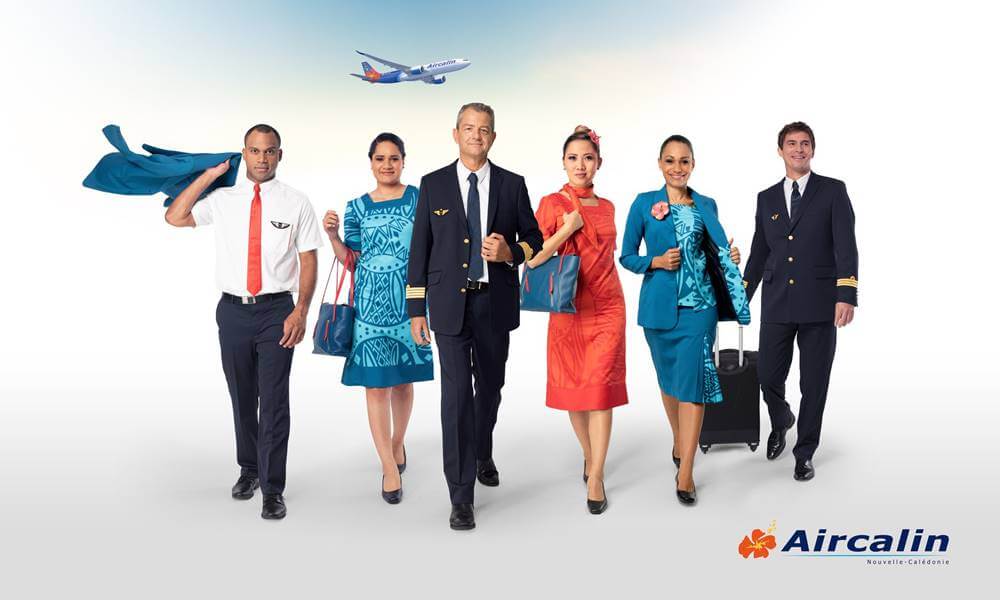 Overview of Aircalin
Aircalin is New Caledonia's national flag carrier, also known as Societe Aircalin and Air Caledonie International. La Tontouta International Airport, Nouméa. It operates scheduled flights from its main headquarters at La Tontouta International Airport, Nouméa, to different destinations across Asia, Japan, and Oceania, and even services domestic flights in Futuna and Walis. Currently, the airline is owned both by minority owners and the Government of New Caledonia at a 1% to 99% ratio.
It was first established as Air Caledonie International in September 1983 to complement the domestic airline of New Caledonia, Air Caledonie. Since then, the airline has played a vital role in providing Caledonians with unbridled access to international destinations, aside from taking part in promoting New Caledonia as an excellent spot for tourists.
The fleet comprises five aircraft – one A320 based in Noumea, two A330neo, alongside two Twin Otters in Wallis. It presently consists of over 400 employees, with each one considered the company's key asset and investment towards the success that the future awaits.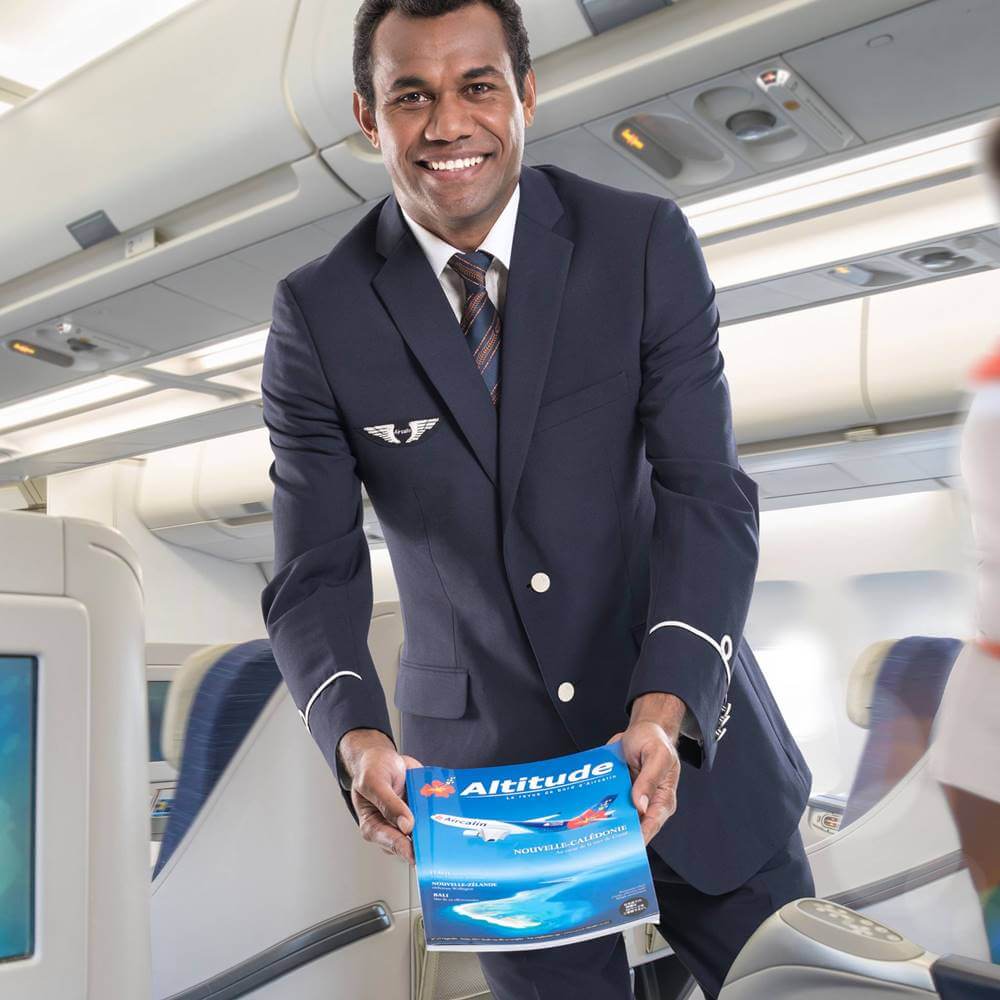 Responsibilities
Before applying for any job, it's always important to understand the nature of the position that you're bound to get yourself into. It's pointless to simply look at the surface level; instead, you will have to understand that you know what you're signing up for and are prepared to take the responsibilities that the work entails. You wouldn't want to put in effort for a job, get hired and then decide that it's not meant to work out for you down the line.
To help you know whether being an Aircalin flight attendant is the best for you, here are the responsibilities that come with it:
Receiving and welcoming passengers
Serving refreshments and meals to passengers during the flight
Directing in-flight passengers to their respective seats and assisting with their luggage
Performing safety checks: quantity, location, and status of the safety equipment
Making pre and post-flight safety checks
Managing emergency situations calmly and professionally
Entertaining passengers' questions and queries
Making announcements throughout the duration of the flight
Controlling the cabin for the crew's safety and ensuring the safety and security of everyone
Performing safety procedures in the event of turbulence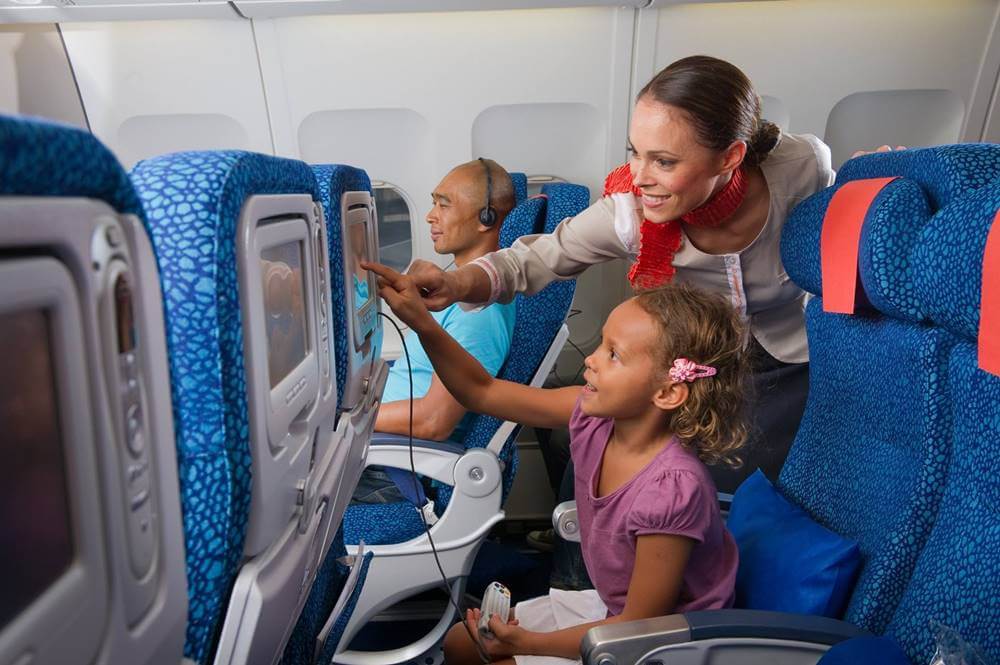 Qualifications
Now that you know the responsibilities of being a flight attendant of Aircalin, you'll now have to learn about the qualifications of the job. As the flag carrier of New Caledonia, Aircalin takes pride in its employees as it considers them a key asset in achieving the long-term goals that the company has prepared for the future. But besides this, certain qualifications are set since the role of flight attendants is crucial to the airline's overall reputation and services. For this, you will have to abide by certain regulations and standards so that you can be considered a great fit for the job from the get-go.
Must have excellent written and oral English skills
Expertise in another language like Japanese is much appreciated
Must have good interpersonal skills
Must have respect for safety protocol and be responsive to emergency situations
Must have good stress management
Must have a pleasing presentation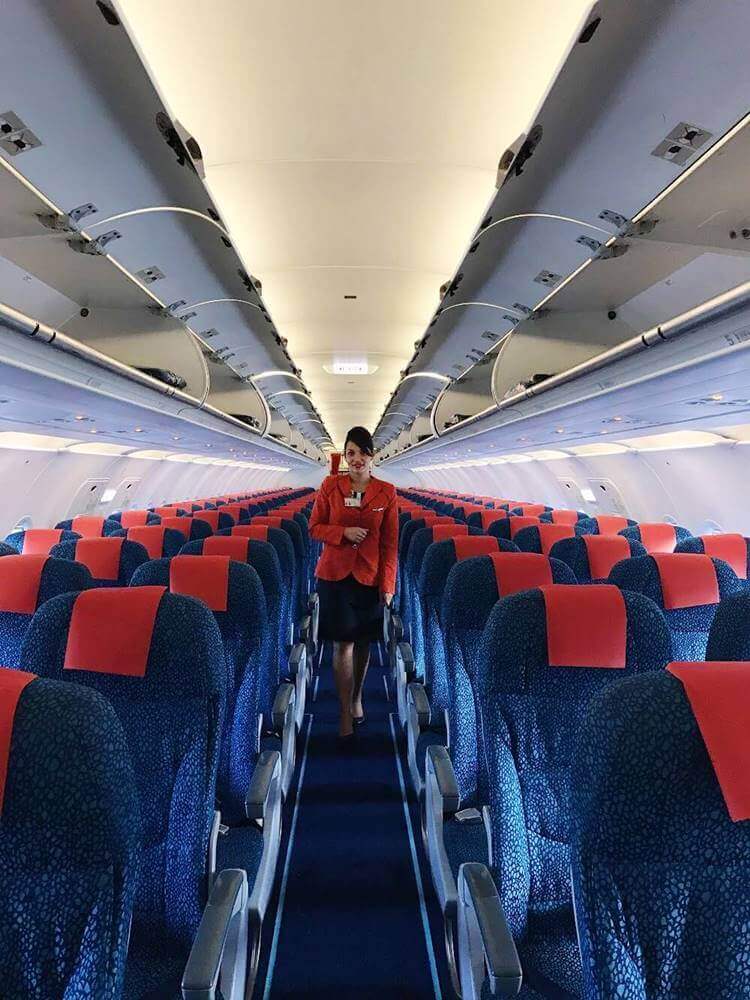 Document Requirements to Prepare
With the responsibilities and qualifications already settled, the next thing you need to prepare is the documents for your application. The documents you will be submitting are important since it gives the recruiters an initial glimpse into your capabilities and what set of skills you can bring to the table. Remember to settle your documents as early as possible so that the application process will proceed smoothly.
Updated CV/resume
CCA holder
Minimum level 4 diploma
Where to Apply for a Job for Aircalin Online
To apply as cabin crew for Aircalin, all you need to do is visit its official website: www.aircalin.com. Scroll to the bottom of the page and click on 'We are Hiring' where you will be redirected to its recruitment page. Browse through the available job listings and select the position you'd like to apply for.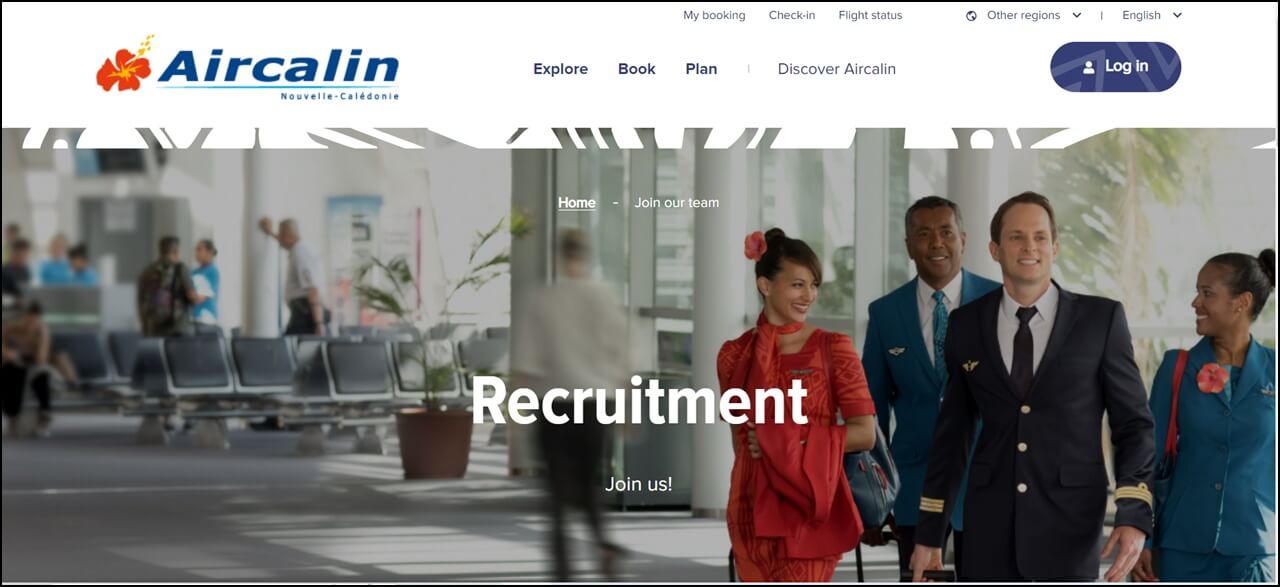 Otherwise, you can also check out the airline's LinkedIn page and apply directly from there.
How to Become a Cabin Crew for Aircalin
Below are the steps on how you can become a cabin crew member of Aircalin:
Step 1: Visit the airline's official website.
Go to aircalin.com and select 'We Are Hiring' at the bottom of its landing page. This will take you to its recruitment page where you will see a list of job vacancies.
Step 2: Select the job you want to apply for.
From the available job listings, click the job position you're planning to apply for. Click "Offer Details' to see an exhaustive description of what you can expect from the job and what you need to do.
Step 3: Click 'Apply to this job offer.'
Once you've thoroughly read the description, click on Apply. This will automatically redirect you to your email where you'll need to send your CV and cover letter to emplou@aircalin.nc. After this, you'll only need to wait a few days for confirmation and follow the instructions for the proceeding steps.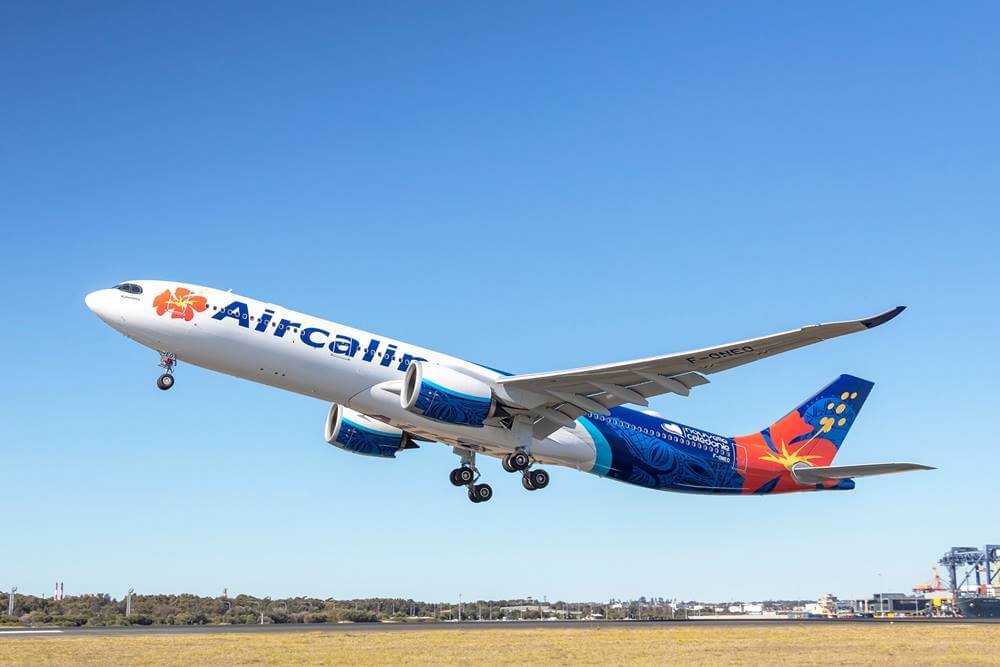 Yearly Salary of Aircalin Flight Attendant
A flight attendant in Aircalin can expect to earn an average of $34877 every year, and around $17.59 per hour. This salary is already inclusive of certain perks and work benefits such as discounts and insurance.
Video: Aircalin Safety
This video is simply a promotional and informative video about the airline's safety protocol during flights. Since making pre-flight checks and ensuring passengers' safety is the main role of a flight attendant, you may already have an idea of what you will be doing once you get hired for the job.
Aircalin is committed to the safety of their passengers and crew. This video is produces to show passengers some of the safety procedures that they follow on board the aircraft and the flight attendants who help implement these procedures.
Photos: Aircalin Flight Attendant Photos
In this section, you will find photos of Aircalin's flight attendants in their uniforms as well as in other professional settings. These photos can give you an idea of the airline's groomed and polished image, and how its cabin crew members need to uphold this reputation.
Frequently Asked Questions
Below are the top common questions applicants have when applying for the role of flight attendant for Aircalin.
1. How old do I have to be to apply for Aircalin?
A minimum age of 18 years old is required before applying as a flight attendant for Aircalin.
2. What skills are needed to become an Aircalin flight attendant?
You will need to be skilled in terms of managing stressful and emergency situations, passenger reception, and adaptive in various situations.
3. What does a flight attendant do when in the air?
The job of a flight attendant is to ensure the passengers' safety and comfort. Apart from this, a flight attendant is also responsible for serving meals and drinks to the passengers who request them.
4. Is work experience a must before applying?
Aircalin doesn't seem to require work experience as part of the application process, though it will surely be considered an advantage.
5. Is a college degree required?
Aircalin's qualifications for flight attendants seem to only require a minimum level 4 diploma for you to become eligible for application.
6. What documents should I prepare?
Of course, you'll need to prepare your updated CV/resume, and a minimum level 4 diploma. You must also be a CCA holder.
7. Where is its main headquarters located?
The main headquarters of Aircalin is located in Nouméa, New Caledonia, France.
8. What is a flight attendant's usual schedule?
Flight attendants usually work for around 9 to 20 days per month.
9. What are the qualifications for a flight attendant of Aircalin?
Aircalin requires its cabin crew to be excellent in oral and written English, and be good at customer service.
10. How much does a flight attendant in Aircalin earn?
As a flight attendant in Aircalin, you can expect to earn a monthly average of $34 877.
Summary
Being a flight attendant or cabin crew is a challenging yet rewarding profession to pursue. You'll have to be flexible enough to adapt to various situations, especially when it concerns your work schedule. Since your primary responsibility is about ensuring the safety and security of passengers, you'll also need to undergo training to make sure that you deliver your job efficiently. That said, knowing the set of qualifications and responsibilities that come with being a flight attendant for Air Calin is important so that you'll know what you can expect once you get successfully hired for the job.
Contact Information
AIRCALIN
Address: (of main headquarters) Nouméa, New Caledonia, France
Telephone Number: 1 (202) 366–2220
Website: https://www.aircalin.com/en
Facebook: https://www.facebook.com/aircalin/ 
Instagram: https://www.instagram.com/aircalin/?hl=en 
Twitter: https://mobile.twitter.com/aircalin