Job applications can spark nervousness, especially if you really want to land a position immediately. However, that anxiety can be lessened when you know what to prepare and how to prepare for it. In this article, we're going to talk about the hiring process in Eastern Airlines LLC. Throughout the years, they have endured many struggles which have led them to the thriving airline that they are today. After all, without rough roads, you wouldn't grow stronger and work on being better.
Also Read:Cabin Crews Revealed the Weirdest Requests Passengers have ever Asked
While there are others who are vying for the same position as you, you can stand out by working on your strengths and weaknesses. Can you envision yourself working at Eastern Airlines LLC? If yes,  read on to find out and good luck in reaching your airline cabin crew dreams.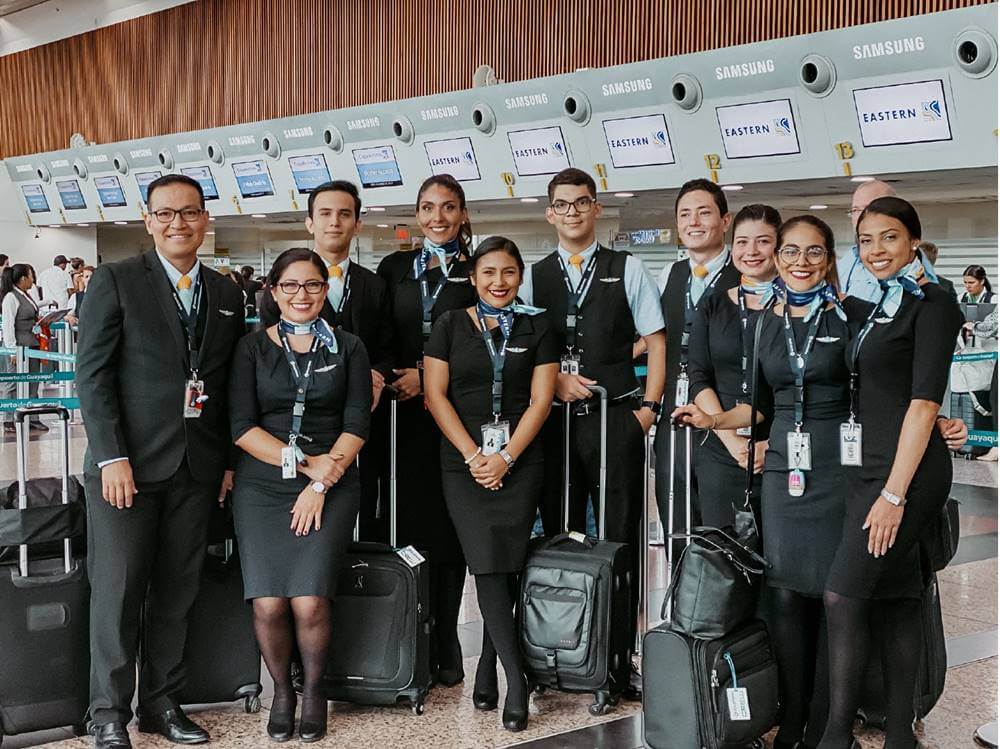 Overview of the Eastern Airlines LLC
Founded in 2010, Eastern Airlines, LLC was first known as Dynamic Airways. From then on, it continued to serve passengers to and from their destinations until March 2012 when its operations and flights were suspended for an indefinite amount of time. This was because Direct Air, the company that it had a lease with was sinking in debt and was going bankrupt. However, this temporary suspension did not last long since in 2014 and 2015, Dynamic Airways continued its regular operations again.
It was only in 2018 when it changed its name to Eastern Airlines LLC when it adopted the system of the Eastern Air Lines Group. From then on, it continued to operate and flourish bit by bit, despite numerous shifts in affiliates and bankruptcies.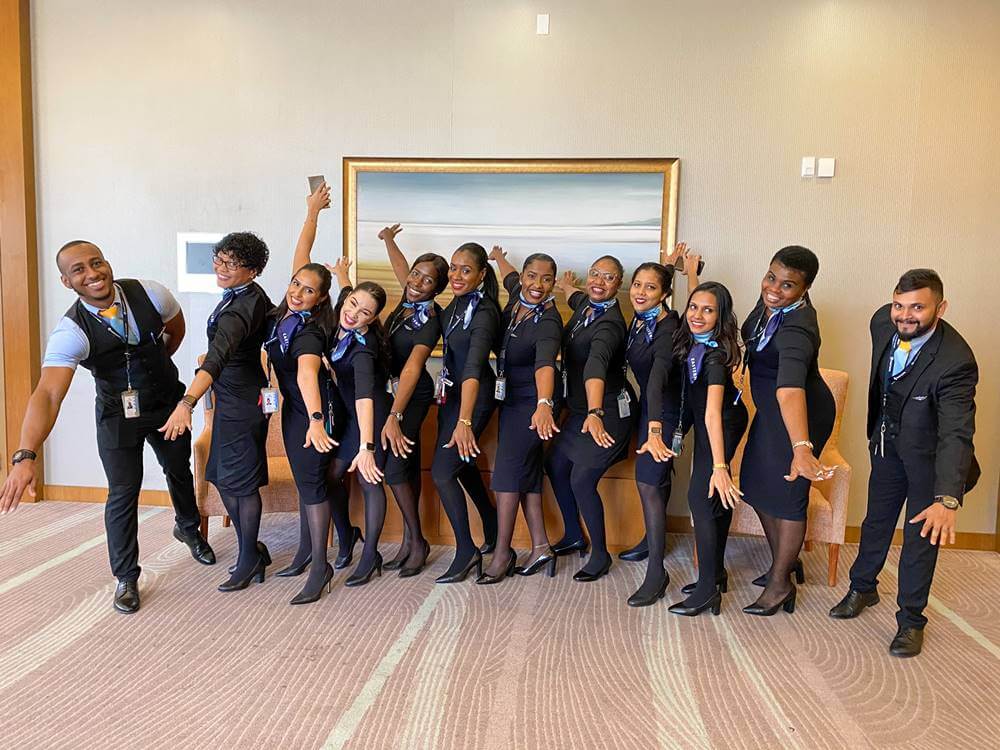 Responsibilities
As a flight attendant, here are the various responsibilities you have to fulfill. In order to be an asset to the company you are working for, you must always perform your duties well, and in a consistent fashion. Because Eastern Airlines LLC is a company that continuously strives to be better, you must do your best to be one of its strengths. Here are your responsibilities as an Eastern Airlines LLC Flight Attendant.
 Conduct safety checks before each flight
Greet your passengers warmly
Escort and assist your passengers with their luggage
Help them find and settle into their seats
Prepare and serve drinks and food to your passengers according to what is requested.
Take note of any medical needs, likes, and dislikes of passengers
Present emergency equipment and brief passengers on how to use the equipment
Monitor, manage and secure the cabin
Adhere to all aviation rules and regulations
Assist passengers and cabin crew during emergencies
Assist passengers with special needs (children, disabled persons, elders, etc.)
Attend briefings before each flight
Submit and prepare reports concerning flight incidents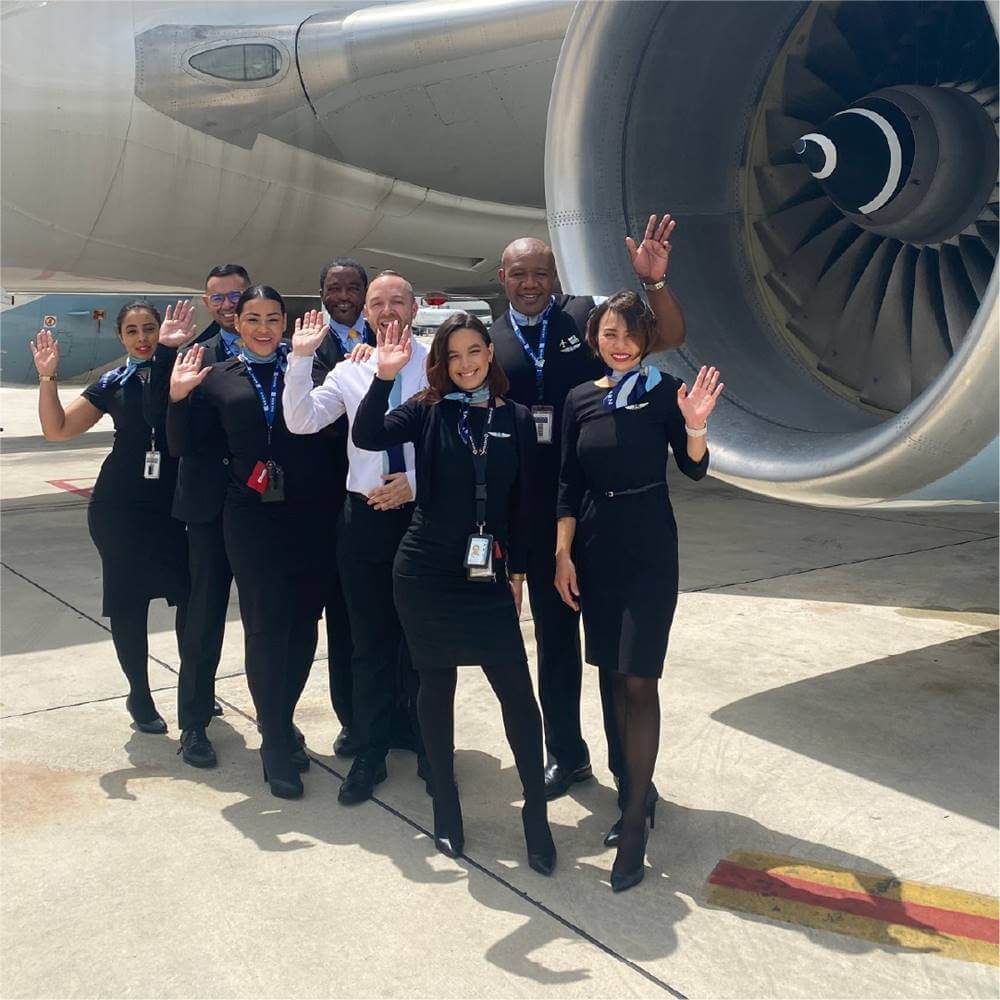 Qualifications
To be worthy of that job you have long dreamt of, there are the qualifications you may want to keep in mind. Part of preparing for every job application is having a heads up on what the company is looking for. This way, you know what else you need to improve, and what you can flaunt. Some of these qualities may make you stand out, while some can make you assess yourself and work on weaknesses.
At least 21 years of age at the time of joining
Arm reach of 212 cm while standing on tiptoes
Minimum height of 160 cm
High school graduate
Fluency in English (written and spoken)
No visible tattoos while you're in Eastern Airlines crew uniform (cosmetic and bandage coverings aren't allowed)
Can adapt to new people, new places and new situations
Presentable with impressive grooming skills
Height must be proportionate to the weight
Acne must be minimal or coverable by makeup
Must have a warm personality
Quick to act and responsive towards requests and customer's needs
Also, keep in mind that:
It is an extra advantage if you have previous experiences in customer service or other related careers.
Being culturally aware is also a great perk since you will be serving different nationalities and will need to answer any questions regarding places of their destination.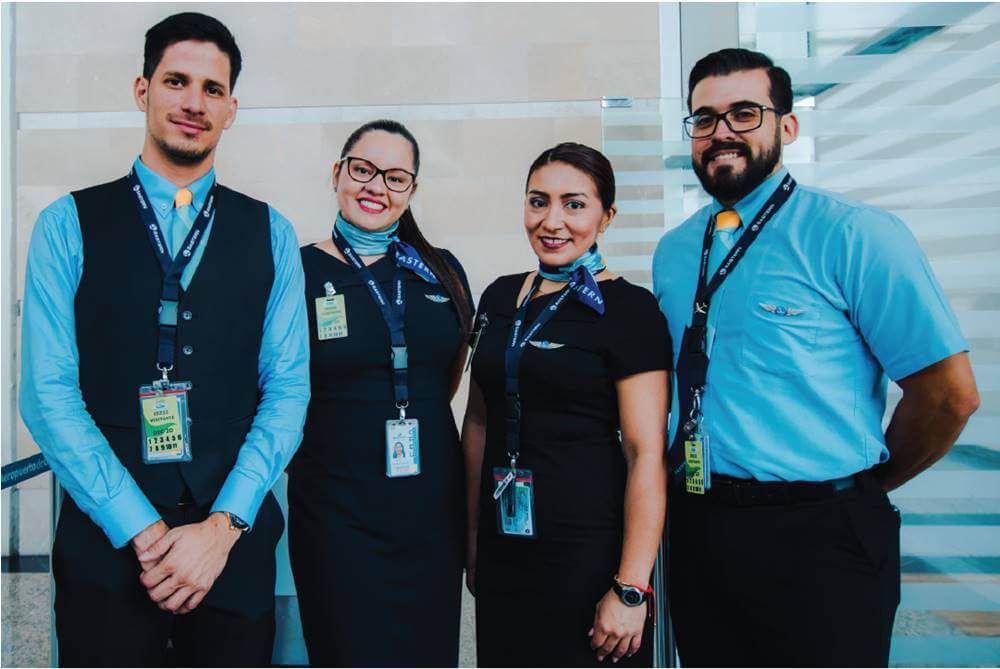 Monthly Salary of an Eastern Airlines LLC Cabin Crew
The average Easter Airlines LLC Flight Attendant salary in the United States is about $35,576 which passes the standards set for the national average. Additionally, you can also receive more depending on how long you've been in service, incentives, as well as your position. As always, seniority always plays a role in the amount of salary you get. Everyone starts at the bottom, then you work your way up.
Document Requirements to Prepare
Updated Medical and Dental Records
Head and full-body photographs
For photographs, here are their given standards:
You should be wearing professional business attire (including a jacket and tie for men).
You should be standing facing straight towards the camera, with your hands down by your side.
You should be smiling with a large but natural smile (ideally showing teeth).
A white background is highly advisable.
The full-length photographs should measure 6×4 inches (15×10 cm), while the passport-sized photos should measure 45×35 mm (1.77×1.37 inches).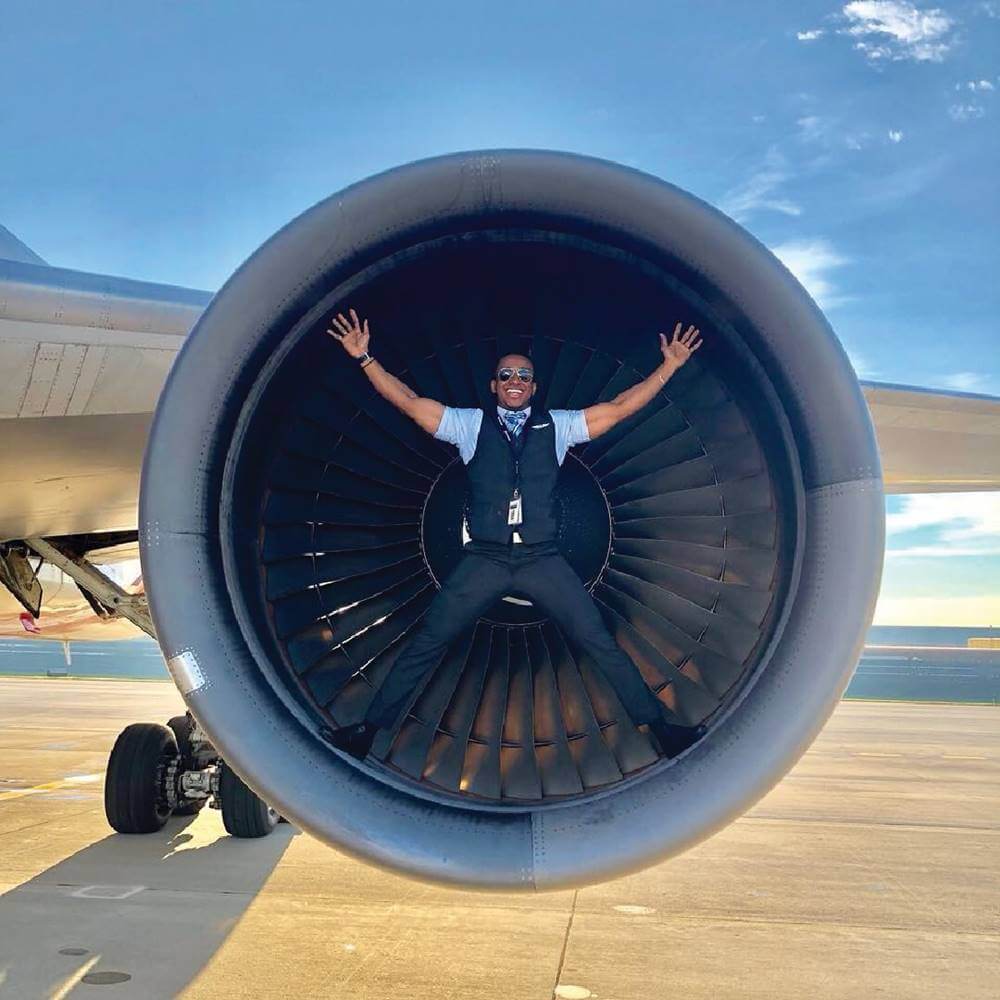 Where to Apply for a Job for Eastern Airlines LLC Online
To check for job vacancies and details, you can visit and view their website here. Alternatively, you can also check their LinkedIn profile for other announcements. Just click the link here.
How to Become a Flight Attendant for Eastern Airlines LLC
Contrary to the common job hiring process which is to pass a CV or resume, applying for a position at Eastern Airlines only requires you to accomplish their application form. Aside from the usual personal information such as name, address, contact number, and the like, there is much more information that you need to provide. Here are a few examples of the details that you have to fill out.
Passport Details
Language Proficiency
Education and Qualifications
Crew Basing
Employment History
Information about other things such as tattoos, the validity of driver's license, or how you came across Eastern Airlines
Filling out of the Rehabilitation of Offenders Act Form
Medical Questionnaire
Note that in the medical questionnaire, it is crucial that you answer it with all honesty and become transparent with your medical history and medical conditions.
One of the most admirable values that Eastern Airlines practices are equality regardless of nationality or race. There is a portion in the application form where you will be asked to indicate your origin. This is because they are guided by the Equal Opportunities Code of Practice.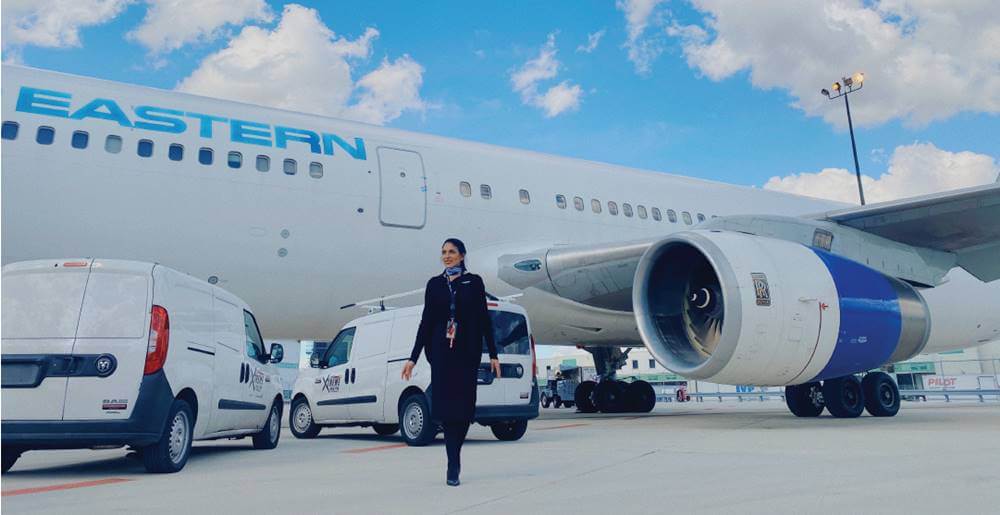 Video: Eastern Airlines Expansion Plans
In this video, future plans towards how Eastern Airlines will operate are shown. Since it has undergone changes and shifts from 2019 to 2020, this video contains briefings and orientations on how they plan to expand, as well as how they plan to be better despite the setbacks that they have experienced in the past years. From this video, you will learn more about the company, as well as how you can be a good cabin crew member once you pass the application process.
Photos: Eastern Airlines LLC Flight Attendant Photos
Check out these beautiful and exciting photos of Eastern Airlines LLC Flight Attendants. If you wish to be a part of this company, check out these photos to give you an idea about working for the airline:
Frequently Asked Questions
1. How do I know if I passed the screening at Eastern Airlines? 
You will receive a call, email, or text from the company informing you of the results of your application. After that, they will make arrangements regarding the next steps.
2. Do I have a chance to be hired at Eastern Airlines if I have visible tattoos I can cover with cosmetics?
Unfortunately, no. Tattoos are allowed as long as they are covered or hidden when wearing your cabin crew uniform.
3. Are they open to hiring any nationality?
Eastern Airlines LLC practices diversity and equality in their workplace. With this said, regardless of your nationality or race, you stand a chance at being hired.
4. How long is my first contract with Eastern Airlines?
Usually, you have a 1 to 2-year contract with Eastern Airlines LLCs, which can be subjected to extension once it expires.
5. Do I still have a chance at being hired at Eastern Airlines despite having criminal records?
Yes, you do. As mentioned earlier, there is a portion in your application form which contains the Rehabilitation of Offenders Act. Here, you are required to fill out details such as reason for conviction, how long your service is, and other details.
6. Are jewelry allowed while working at Eastern Airlines?
Yes, they are. But only to a minimum. For female cabin crew members, diamond stud earrings or pearl earrings are allowed.
7. How long does it take to be promoted?
Usually, it takes about a minimum of a year and a half up to three years before you can apply for promotion. But before that, you must apply for an extension first.
 8. Will my salary increase?
Yes, it will. As your position upgrades, and depending on your flight per hour, it all plays a role in how much your salary will increase.
9. Can I still reapply if I get rejected the first time?
Yes, you can! As many times as you can, as long as you learn and improve each time. However, it is recommended that you give a 6-month allowance before reapplying.
10. Does age matter when it comes to applying?
As long as you meet the requirements and qualifications, there shouldn't be a problem.
Contact Information
EASTERN AIRLINES LLC
Address: 550 E Swedesford Rd Ste 210 Wayne, PA, 19087-1620 United States
Telephone Number: (844) 867-1916
Website: https://iflyea.com/
Facebook: https://www.facebook.com/goeasternair
Instagram: https://www.instagram.com/goeasternair/
Twitter: https://twitter.com/goeasternair
LinkedIn: https://www.linkedin.com/company/eastern-airlines-llc/