In the following sections, we will talk about Jordan Aviation, the responsibilities, qualifications, and requirements that you should expect, salary, benefits, and all the other things that you need to know to have a successful application.
Also Read: Understanding Cabin Crew Roster and Flight Attendant Schedule
Jordan Aviation, a privately-owned airline service located in Amman, is probably one of the many airlines you should look into if you plan to be a cabin crew member in the Middle East. Although the corporation is comparatively younger in the field, it's worth checking out their rates, workforce, and the competitive benefits they offer to flight attendants. That said, it's understandable if you want to apply to Jordan Aviation as a part of their flight team. This is what we're going to walk you through in this article.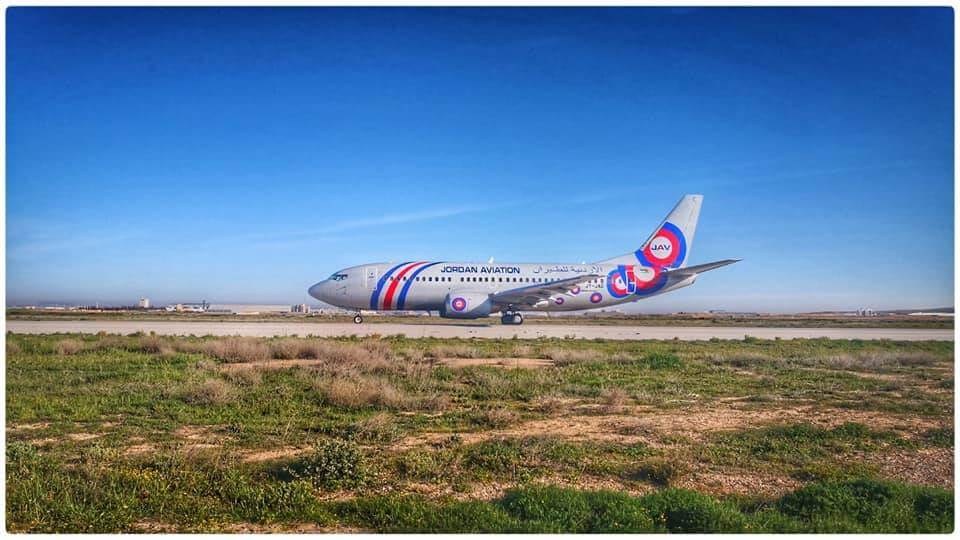 Overview of the Jordan Aviation
Jordan Aviation was founded in 1998 by Captain Mohammed Al-Khashman. He is an entrepreneur whose goal was to provide a continuously growing aircraft-focused community in Amman, Jordan.
As of now, the said company is known to fly with their parent company, Queen Alia International Airport. They also offer flights to 7 destinations around the globe through their 11-fleet aircraft team. To put it more specifically, they fly around specific cities in Egypt, Kuwait, Iraq, United Arab Emirates, Turkey, and of course, Jordan.
Jordan Aviation is also home to more or less than 1,000 employees in the present, which is a huge growth considering their initial starting workforce of 28 employees.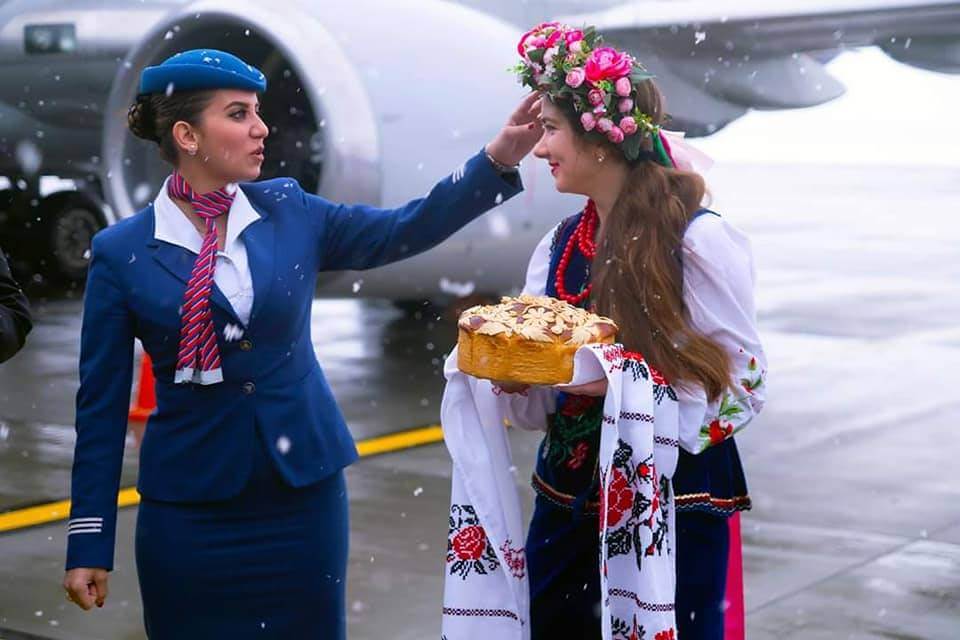 Responsibilities
Here are the responsibilities that a Jordan Aviation flight attendant has in and out of flight:
Welcome flight passengers and help them with each of their needs
Announce the necessary flight details before departure
Demonstrate the safety procedures and precautions in case of emergencies
Make sure that all of the components of the plane are ready for passengers
Monitor onboard meals, snacks, and other complementary to avoid shortage
Perform first-aid duties for emergency medical situations during flight
Coordinate with the company's ground staff throughout the whole flight
Keep track of the necessary flight-related paperwork for documentation every after flight
Qualifications
For qualifications, below is the list that you should refer to:
Applicant must be female
Should be 18 years old and above
Must have at least a high school completion certificate
Should be fluent in English and Arabic
Should have exemplary skills in customer service
Applicant's height must be proportionate to their weight
Should have a readily available residence in Jordan
Must be willing to be relocated to Amman, Jordan
Should be physically fit and pass the airline's health assessment tests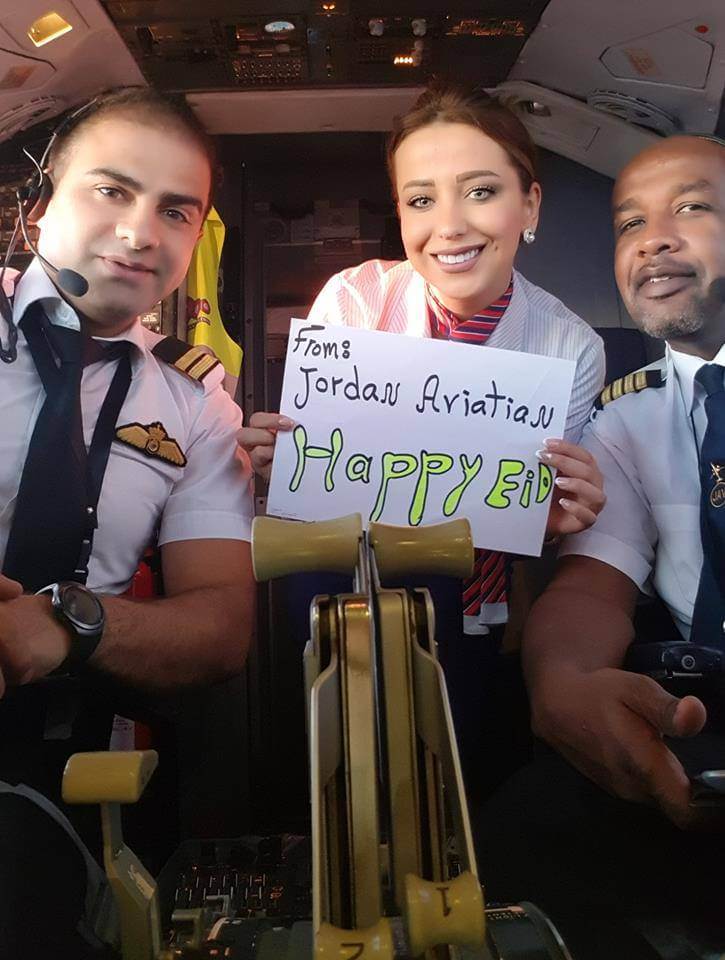 Document Requirements to Prepare
You only need one document if you plan on applying as a flight attendant in Jordan Aviation. This is:
Curriculum Vitae or CV or Resume
As you can see, the initial application will only require a copy of your curriculum vitae. The company may ask for more personal documents, but this won't happen until later on in the selection process. Nevertheless, you can prepare your birth certificate, proof of educational completion, and likes in advance.
Where to Apply for a Job for Jordan Aviation Online
You can apply for a job for Jordan Aviation online through their careers page.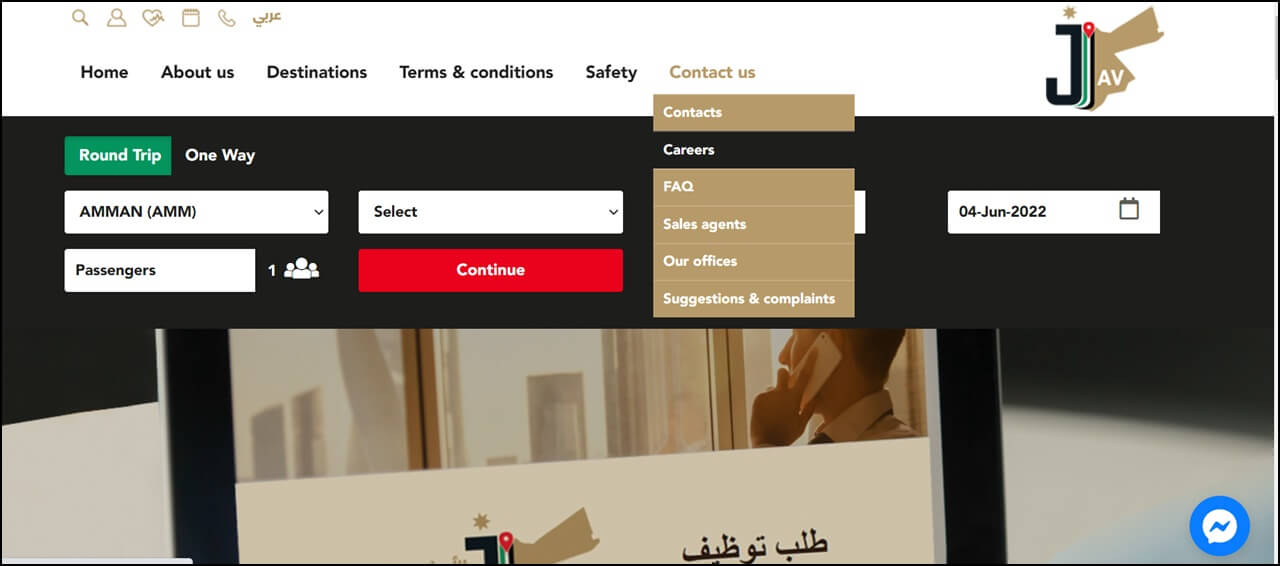 All of the currently available positions, their details, and requirements are provided on the said careers page. This is also where you can start your initial application process, which we will discuss step-by-step in the next section.
If you have any questions regarding employment, then you can easily reach out to them through the clickable Messenger and WhatsApp icons on the same page.
How to Become a Cabin Crew for Jordan Aviation
Surprisingly, applying as a cabin crew member for Jordan Aviation is a lot simpler compared to other airlines. Below is a guide that you can refer to:
Step 1: Enter the required personal information asked on the careers page.
On the careers page, there is a space designated mainly for those who want to apply to Jordan Aviation. This is easy to see since the space is enclosed in a red box.
To start, enter your personal information in the provided textboxes. In particular, you will need to type in your full name, mobile number, email address, and a short message. Treat the message as some sort of a cover letter.
Step 2: Choose the position that you want to apply for.
Once Step 1 is done, head on to choose the position that you want to apply for. Note that your choices will only consist of the current open positions. This means that if you want to be a flight attendant or a cabin crew member, you should wait for an opening on the said career.
Step 3: Attach your CV and submit your application.
Attaching your CV to the application space is as easy as making a few clicks. After doing so, you can proceed to click on the "Submit" button. Just wait for the results and further instructions to be sent on the contact information that you provided.
You will only be walked through the next steps, specifically the interview, final selection process, and training, once you pass the first stage. The airline's HR team will be the one to walk you through this topic.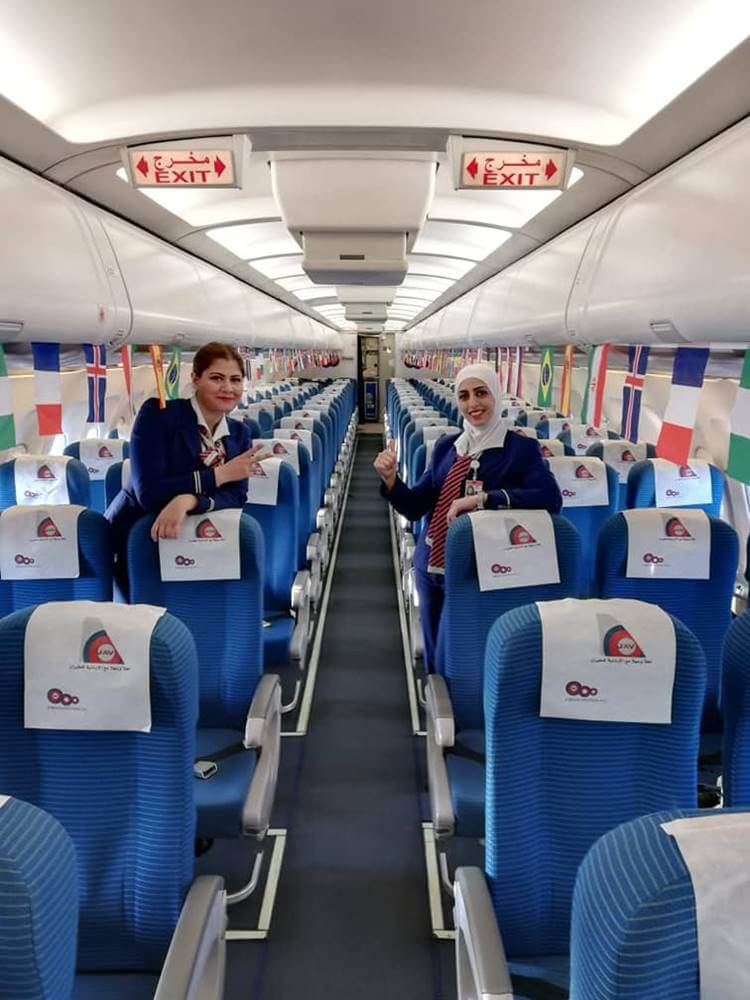 Monthly Salary of a Jordan Aviation Flight Attendant
On average, a Jordan Aviation flight attendant makes around 900 JOD to 1,000 JOD monthly. Roughly, this converts from about $1,200 to $1,400, which means that it's a little lower than the average pay of flight attendants in the US. Nevertheless, it's an ideal amount that you shouldn't pass on to others. It will also be more than enough to sustain your needs while you are staying in Jordan.
There is little information about the benefits that come with working at Jordan Aviation. However, some of the things that you can expect are travel allowance, discounted/free flight tickets, career development opportunities, and likes. Free training programs are also provided upon acceptance in the team.
Video: How Flight Attendants Are Trained by Business Insider
This video from Business Insider is a good depiction of the training programs involved in being a flight attendant. They used Delta Air Airlines as an example, but it can still be a good reference for the applicants of Jordan Aviation.
Here, you will be able to have a better understanding of the following concepts:
How to prepare the components of a plane before and after a flight
Necessary emergency safety procedures for passengers
Non-phase specific training
Arming and disarming plane doors
Service training
What to do in case of emergency landing
Medical safety training
Qualification training
Considering the number of tasks, it's also likely that you'll understand why flight attendant training sessions take weeks and weeks of preparation. Make sure that you are willing to go through the time and effort throughout the whole duration before fully applying for the position. Being physically and mentally fit is also a must during this stage.
Disclaimer: This is a video uploaded by a popular YouTube channel that shared other FA's experience being a cabin crew member. Take note that every crew has a different experience, but this will help give you an idea what to expect when you work for Jordan Aviation.
Photos: Jordan Aviation Flight Attendant in Photos
Check out these beautiful pictures of Jordan Aviation Flight Attendants in uniform. If you wish to picture yourself being a part of this company, check out these photos to give you an idea about working for this airline:
Frequently Asked Questions
Here are some of the frequently asked questions from other applicants that may help you increase your journey's success rate:
1. Does Jordan Aviation provide training for accepted flight attendants?
Jordan Aviation provides training for all of the flight attendants and cabin crew members that will be accepted in the selection process. You can expect to go through three specialized programs for cabin attendants, as well as a number of basic training programs to get you through the position's responsibilities.
For the specialized programs, these include Basic Cabin Crew Safety, Cabin Crew Safety Refresher, and Supervisory Skills. Basic training programs, on the other hand, include Computer Learning, ICDL, Typing Courses, and Basic Conversational English Course. Additional engineering-related courses will be provided if required by the position.
2. How much do cabin crew members in Jordan Aviation make?
On average, a cabin crew member in Jordan Aviation makes around 900 JOD to 1,000 JOD. This is equivalent to around $1,200 to $1,400, depending on the exchange rate.
Note, though, that the exact monthly salary will only be disclosed upon your acceptance into the company. It may also depend on several factors like your experience, background, skills, and likes.
3. Do Jordan Aviation flight attendants have access to free flights?
Currently, the airline does not provide a full list of the benefits that they provide to their flight attendants. However, Jordan-based flight companies have a reputation for giving discounted and free tickets to cabin crew members. Keep in mind that this will still vary depending on the company's current terms and policies.
4. How is it like working in Jordan Aviation as a cabin crew member?
So far, according to the reviews from several Jordan Aviation employees, working as a cabin crew member in the airline comes with a fairly healthy environment. The company also offers flexible hours and competitive advantages, which makes them a good place to start building your flight attendant career.
You should also expect hands-on management brought by the several free training programs provided by Jordan Aviation.
5. How old do I need to be to work as a flight attendant in Jordan Aviation?
Jordan Aviation does not specify an age limit for aspiring flight attendants and cabin crew members, but law-wise, you need to be at least 18 before being permitted to work in the flight career. On the good side, there is no maximum age limit stated on their requirements either. This means that as long as you meet their qualifications, you are free to try out for the application, no matter how old you are.
6. Do I need to have perfect teeth to be a Jordan Aviation flight attendant?
You don't necessarily need to have perfect teeth to be a flight attendant in Jordan Aviation. It will definitely be a plus point for some interviewers, but that doesn't mean that you can't apply if you're not satisfied with yours. As long as you have no hygiene issues with your teeth or breath, your application will surely be accepted.
7. Can cabin crew members in Jordan Aviation wear glasses?
You can definitely wear glasses if you're a cabin crew member in Jordan Aviation, but the company may recommend using contact lenses once you're set to fulfill your in-flight responsibilities. Some reasons may include convenience, uniform compliance, and company preference.
8. Are tattoos allowed when applying as a flight attendant in Jordan Aviation?
You can have tattoos and still be able to apply as a Jordan Aviation flight attendant. However, as a rule of thumb, they shouldn't be visible in uniform. If not, then it should at least be possible to cover up through cosmetics.
9. Can I have piercings and still be a cabin crew member in Jordan Aviation?
Like tattoos, you are allowed to have piercings as a flight attendant in Jordan Aviation as long as they won't be visible when you wear your uniform. The company may also ask you to remove your facial piercings during your designated flights.
10. Do I have to be pretty to be a Jordan Aviation flight attendant?
Being pretty is subjective. This is not a necessity if you want to be a flight attendant in Jordan Aviation.
You just need to look neat in order to be qualified. By this, it means that during both application and flights, you should be able to keep a prim and proper hairstyle and attire. Having and looking like you have good hygiene is one of the most important things rather than looking "pretty." Minimal makeup is also allowed unless otherwise stated.
11. Does Jordan Aviation have a height limit for flight attendants?
There is no height limit for flight attendants in Jordan Aviation. In terms of physical aspects, they more so require having proportionate bodies rather than a specific height and weight limit. This means that your height and weight should match each other. Your body mass index (BMI) will also be taken into account.
12. What do I need to study to be a cabin crew member in Jordan Aviation?
You don't need to study a particular degree in order to be a cabin crew member in Jordan Aviation. You just have to be at least a high school graduate to be qualified.
If you want to have an advantage over other applicants, then having a bachelor's degree will already help. A tourism-related course will put you at a higher rank in the competition. You also need to be knowledgeable in languages and geography since you will take a test for these in the later part of the selection process.
13. Can I be a Jordan Aviation flight attendant even if I have no working experience?
Jordan Aviation doesn't require applicants to have existing work experience prior to the application for the company. However, it will definitely give you big plus points if you can present relevant work background in your CV during application.
14. What skills do I need to be a cabin crew member in Jordan Aviation?
Being a cabin crew member in Jordan Aviation requires a lot of skills. To state some, you need to have excellent skills in communication, working under pressure, customer service, marketing (for the airline's products), fitness, endurance, and likes. The most essential skill involves being able to interact with flight passengers with ease and despite emergencies. You should also find it easy to prioritize safety.
15. What documents do you need to prepare to apply as a flight attendant in Jordan Aviation?
At the start of the application, you only need to prepare your CV. You will need to submit this on the company's careers page, which will serve as the basis for the initial selection process. If you get approved for the next stage, then Jordan Aviation's HR team will walk you through the required personal documents that you have to submit or bring.
Summary
To wrap up our discussion, here is a recap of what you need to do to apply as a flight attendant in Jordan Aviation.
First, you need to be in line with all of the airline's qualifications in terms of age, height, weight, and travel requirements. You should also be willing to commit to the responsibilities that a Jordan Aviation flight attendant should attend to.
The initial application process is fairly easy since everything can be done online. Simply submit your cover letter (CV) to the company's career page, and the waiting game starts. All the necessary details are also already provided on the same page.
Keep in mind that going through all the stages of being a flight attendant takes a lot of time and effort. Each company, Jordan Aviation included, also has its own standards, so adjust your profile according to your needs. Make your CV stand out since this is where the company will get their first impression of you from.
Contact Information
Jordan Aviation
Address: Um Uthaina, King Faisal Bin, Abdul Aziz Street, Jordan Aviation Building #55, Amman, Jordan
Telephone Number: +962 655 01 76
Email: infor@jordanaviation.jo
Website: https://jordanaviation.jo/Home_Page.aspx
Facebook: https://www.facebook.com/JordanAviationTours/
Instagram: https://www.instagram.com/JordanAviation/
Twitter: https://twitter.com/JordanAviationT?s=20