Aspiring flight attendants often wonder how they can go about applying to become a Luxair airlines cabin crew. The first step is to meet the minimum requirements, which include being at least 18 years old, having a high school diploma or equivalent, and being able to speak English fluently.
Once you have met these requirements, you will need to create an account on the Luxair website and submit an online application. In your application, you will be asked to provide personal information, contact details, and a resume.
Also Read: How to Become a VVIP Flight Attendant
You will also be asked to answer several questions about your customer service experience and why you want to become a member of the Luxair cabin crew. Once your application has been reviewed, you will be contacted for an interview if you are deemed suitable for the role. During the interview, you will be assessed on your communication skills and ability to handle customer queries in a professional manner.
If successful, you will be offered a place on the Luxair cabin crew training program. Upon completion of the training program, you will be ready to take to the skies and begin your career as a Luxair flight attendant.
Luxair continuously looks for top talents across the world. If you are interested in becoming one of their crew members, this article will guide you through the process, including the qualifications and requirements you have to pass, the step-by-step instructions, and some FAQs.
Being a flight attendant is one of the most exciting jobs in the aviation industry. What makes it interesting? Other than making sure to give the customer the utmost care during their journey, they are paid to travel to different places. Airline companies want to make sure to give their best for customers; that is why flight attendants are there. They ensure that everything is settled within the customer's flying journey.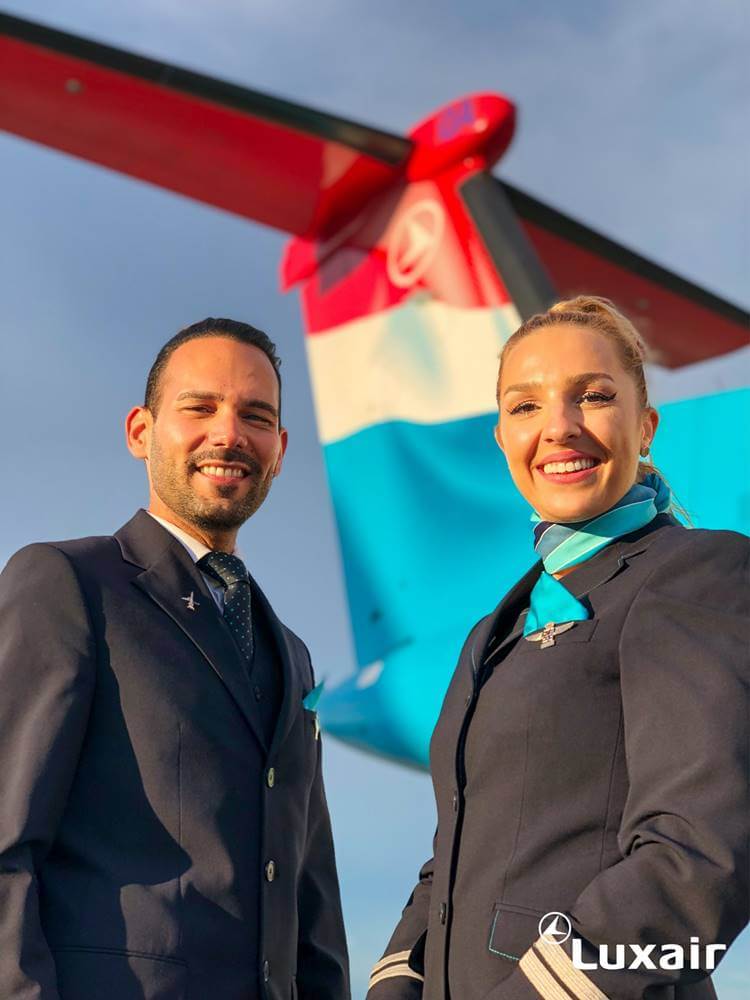 Overview of Luxair
The company was founded in 1961; its goal is to give customers mainly from Europe a flying service locally and internationally. They emphasized the value of safety and cleanliness when operating for customers to experience quality service.
Besides being an airline and serving customers with flying service, Luxair is the main contributor to employment in Luxembourg and the neighboring areas. They have been in the business for almost 50 years doing service for customers, including flight service, freight shipping, and guide operators.
For its tour service, they offer a tour package that customers can choose to experience fantastic holidays around the area. They also have a catering service to ensure customers can buy sumptuous food during and in between flights. On the other hand, if you are a business owner and wish to send or purchase oversized packages, they can also cater it using their Freight Department.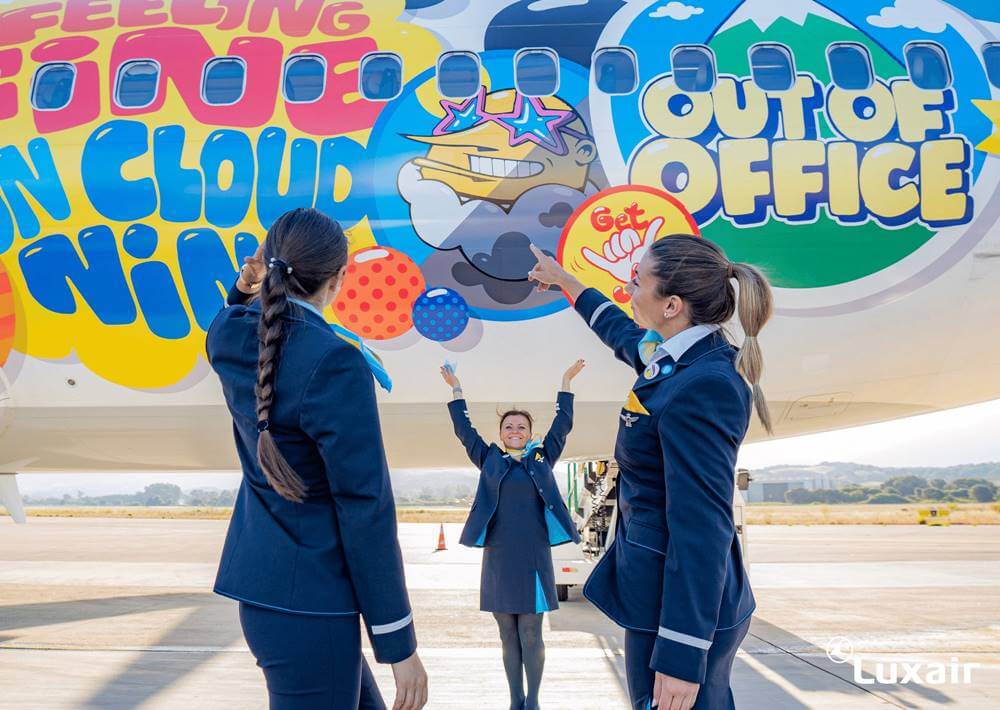 Responsibilities of a Luxair Flight Attendant
Being a flight attendant, you have a similar job description wherever you may be employed. Luxair also follows and implements the international standard protocol for their cabin crew service. You can expect that the responsibilities of their flight attendants in Luxair are almost similar to others. To learn more, here are some of the things they have to do:
Greetings: Generally, as a flight attendant, you are expected to give warm greetings to customers when they enter or exit the airplane. Regardless of who you'll be serving and what their demographic profile, you are expected to greet them fairly.
Guidance and Assistance: Customer service is one of the responsibilities a flight attendant has to do. You are the ones who will help the customer. They are under your care. More importantly, if a customer belongs to a particular section like kids, senior citizens, pregnant women, and people with disability, you are expected to give extra care to them.
Safety and Security: As a flight attendant, you are expected to take charge of the people inside the aircraft. You will be reprimanding unruly people and will observe if further security details are needed for the greater good.
Providing Service: Regardless of what type of flight you are assigned, one thing is for sure. Your job is to offer customer service. This may include giving food and drinks, helping when someone becomes sick during a flight and ensuring that everything is clean and proper.
Progress: Like any job, progress is significant. So as in being a flight attendant. Observing the people in the aircraft is your job; this also includes reporting progress to the cockpit. This will help the pilots decide if any preventive measures are needed during the flight.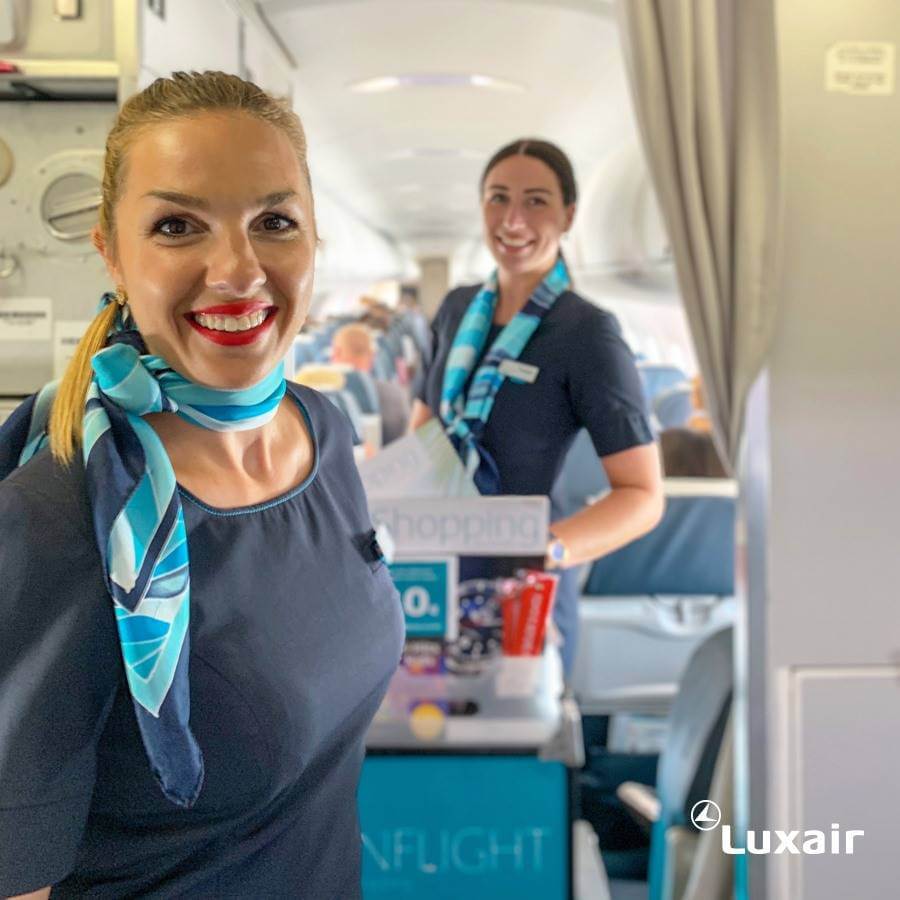 Qualifications
Being a cabin crew means you are a trained person to do this job. This means you must be able to pass the requirements that entail this. Being a Luxair cabin crew means you must possess the following:
Age: Be of legal working age, which is 18 years old.
Citizenship: So far, no specific citizenship requirement is needed for the job.
Clean criminal record: No matter where the job you are at, it is needed for you to have not been convicted of a crime or in a trial. This is also similar to being a flight attendant.
Physical Characteristics: The physical characteristics needed for this job are as follows: Physically fit, which could mean our height and weight matches each other just like some companies require, with an arm reach of 212 centimeters and should not have any visible tattoo while wearing the company's cabin crew uniform.
Communication Skills: As a flight attendant of this company, you are expected to possess written and speaking ability in English, German or French.
Education: Luxair Airlines except for applicants who were able to finish or graduate high school.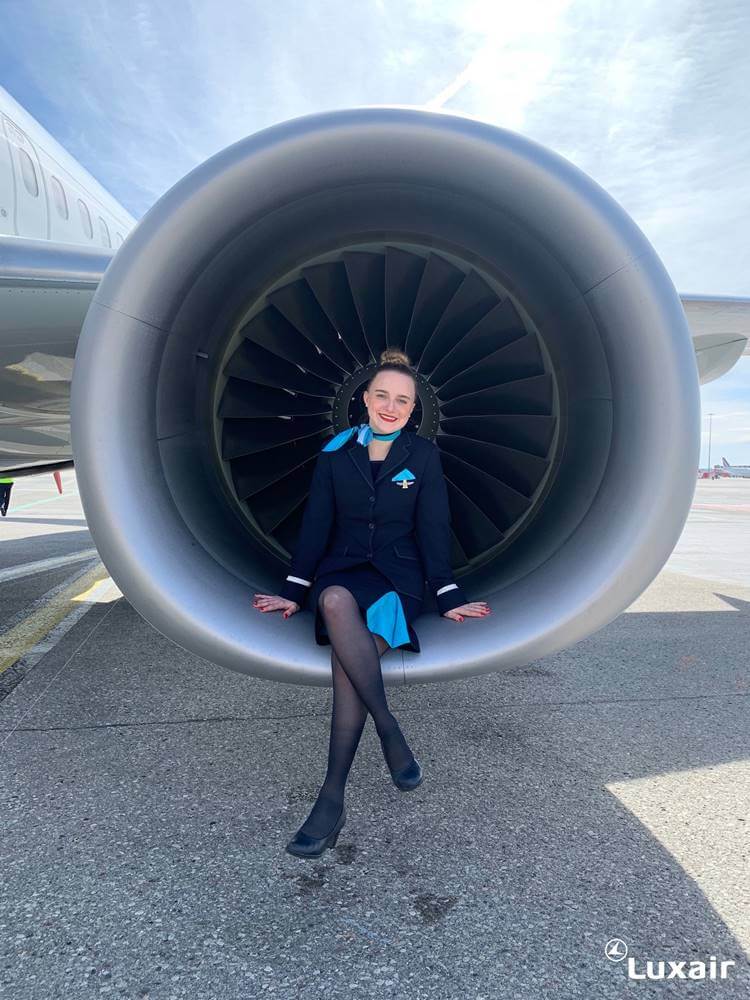 Document Requirements to Prepare
Resume/ CV – Reflects the necessary information about you and what you have as a flight attendant.
Passport (Photos: Full and passport size) – Since you will be traveling, this is a legal requirement you have.
Cabin Crew Attestation – This ensures that as a flight attendant, you have the necessary skills to perform the job.
Working Permit – this ensures that you can legally work in Luxemburg and be hired by the company.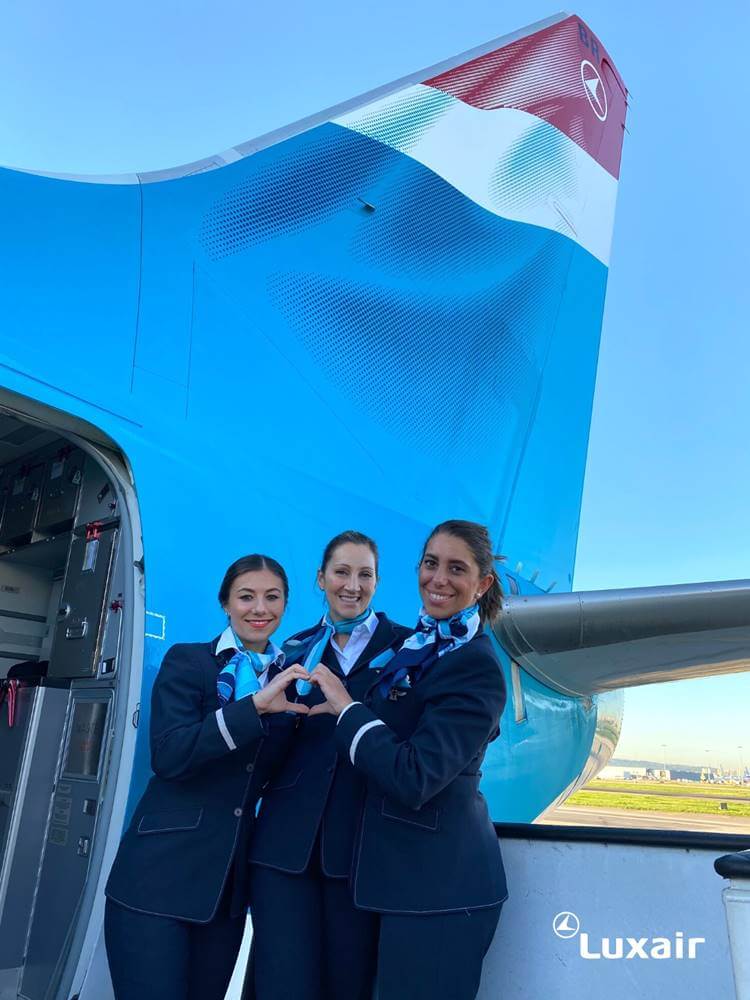 Where to Apply for a Job for Lux Air
Skyjobs.Jobs is an online platform where companies can create job posts in the different positions they are hiring. One of their partners is Luxair Airline. If you wish to be a cabin crew of the company, you may visit this link.
Aviation jobs.me is another online platform that focuses on giving a job to any applicants for any aviation-related work. One of their partner company is Luxair. You can visit the site and apply there.
Luxair official website (https://luxair.csod.com/). They offer jobs for any aviation-related career, including being a cabin crew. Just visit the website or click this link.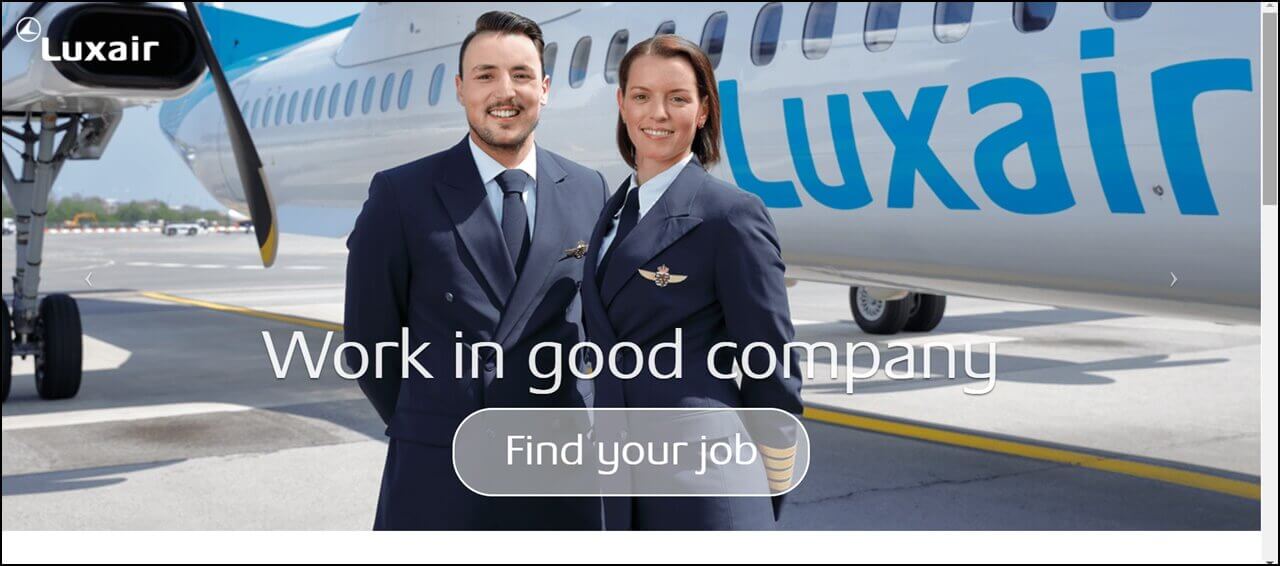 How to become a Cabin Crew for Luxair
All applicants must follow a specific order when applying for a job. This is also true if you are a flight attendant. Below are some of the general guidelines as to how can you secure a job in this career:
Step 1: Create a Checklist of the requirements. This checklist will ensure that you have completed all the requirements for the application.
Step 2: Update Resume and requirements. Revisions and updates occur from time to time, so you must be posted and make sure to comply with the changes.
Step 3: Send your application. You can do it onsite, but most company nowadays prefers online. Visit the website mentioned above and submit the needed requirements.
Step 4: Wait for the job's verification. The company will contact you once you pass the job. They will give you instructions on what to do next. You must listen carefully.
Step 5: Be ready for an interview. Often, the company will give interviews to applicants who pass the qualification. Be prepared and confident.
Step 6: Wait for Luxair to set the date of your interview.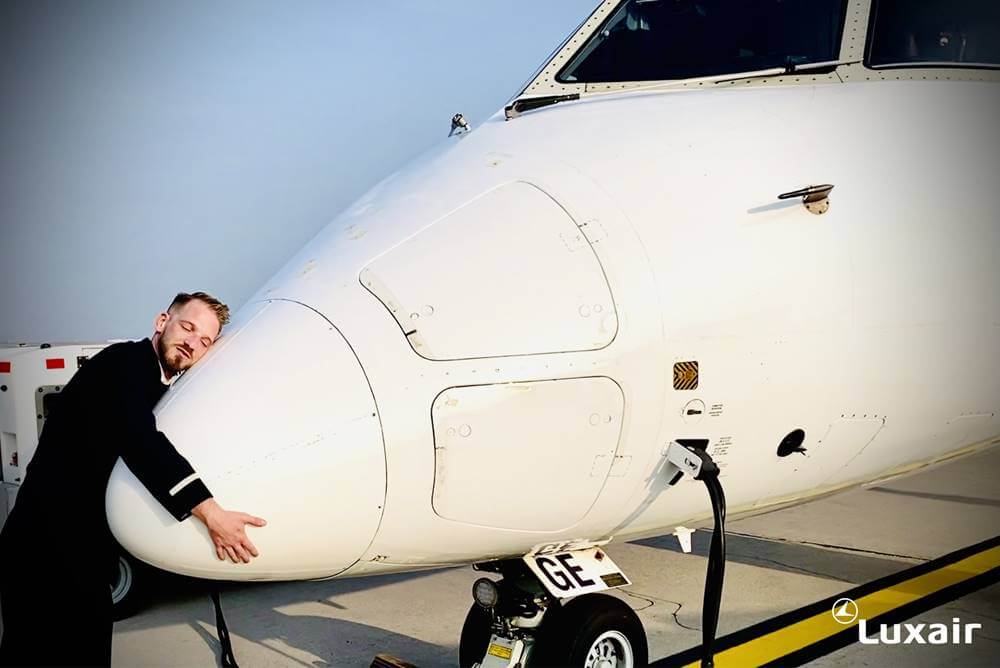 Monthly Salary of a Luxair Attendant
A job salary should not be discussed outside the interview, but as an applicant, you want to ensure that the company you are applying to gives a decent amount that will meet your needs. In this, you can research as much as possible to ensure you'll be compensated.
Luxair offers their flight attendant a pay between 2698 Euro – 5,520 Euro depending on your flight attendant position, skills, and experience. They also have benefits such as travel discounts, food subsidies, discounts on airport service and products, and other basic benefits offered by the company as a standard.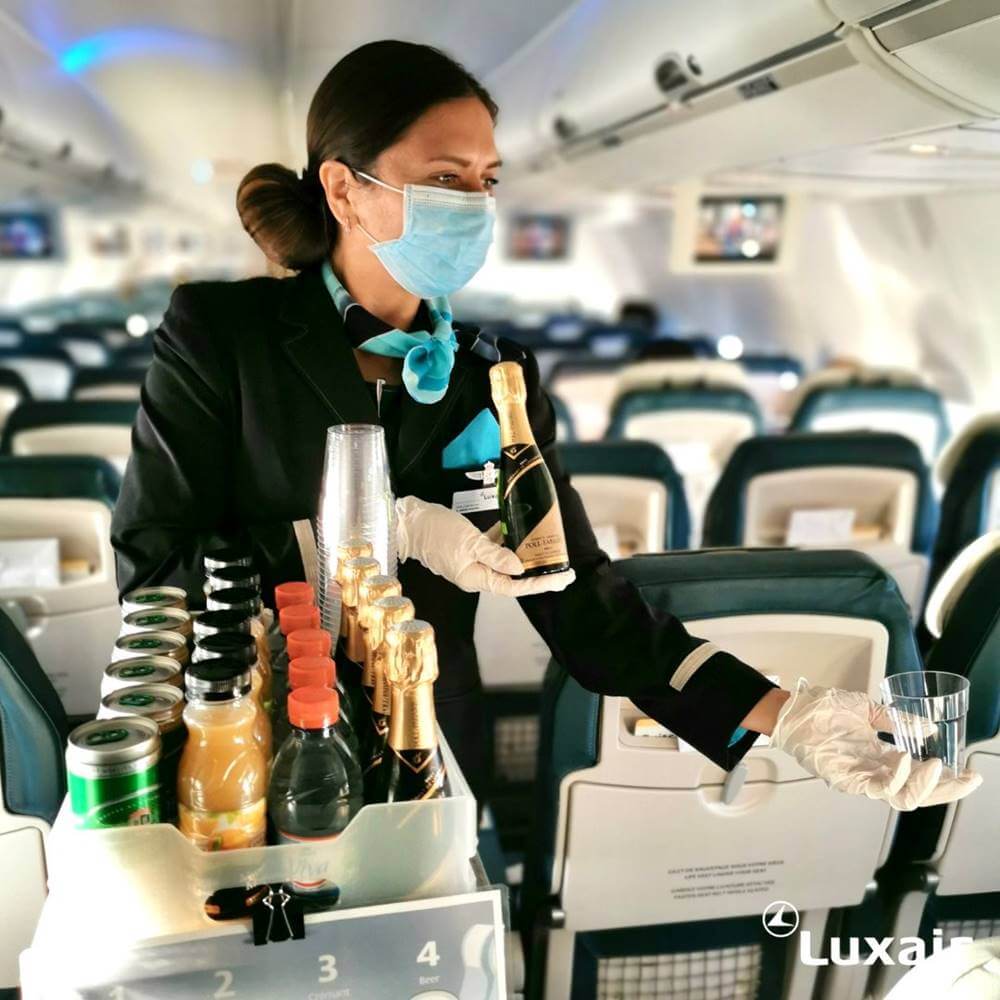 Video: Luxair Airlines Cabin Crew Training
If you want to know more about Luxair, you can visit their official website. To add information below is a video produced and released by the company's own YouTube website:
The video release is all about the training they've done for their flight attendants. Specifically, it talks about:
The duration of training is six weeks.
Training about safety procedures, emergency procedures, and management.
Grooming course and First aid.
The use of emergency landing equipment, life vest, and rafts.
Identification of risks.
Firefighting training and basic piloting in case pilots are injured.
Uniforms and dress code.
If you plan to be part of Luxair or be a flight attendant, this video will give you great information to familiarize you with the cabin crew.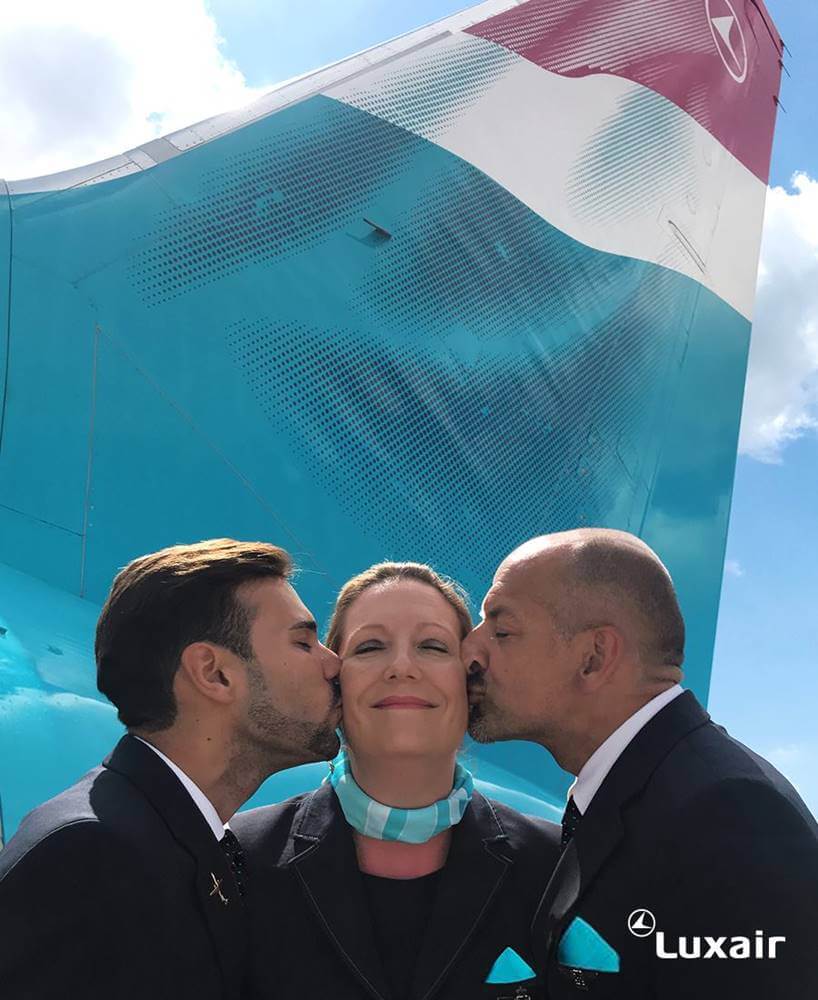 Photos: Luxair Airlines Flight Attendant Photos
Below are some photos of Luxair Flight Attendants to give you an idea what you'll be wearing in your day to day job should you pursue a career with Luxair.
Frequently Asked Questions
We have compiled some of the basic common inquires people have when they apply for the role of flight attendant for Luxair . Below are the top frequently asked questions.
1. Is there a needed language for flight attendant applicants to be fluent with?
Yes. Applicants must be fluent in writing and speaking English, French, and/or German.
2. What height requirement is needed to be a Luxair Flight Attendant?
There is no specific height requirement. However, applicants must be fit, meaning their height and weight should match and have an arm reach of 212 centimeters.
3. Should I be a college graduate to apply as a Luxair FA?
No. The minimum educational requirement for applicants should be a high school graduate.
4. Do Luxair operate during the pandemic season?
Yes. They continue to serve during the pandemic.
5. How long is the training for Luxair cabin Crew?
Six weeks.
6. Am I allowed to apply even if I am a fresh graduate?
Yes. They allow fresh graduates.
7. What skills do I have to learn to be a Luxair Cabin Crew?
Many skills need to be learned, such as survival, managing, first aid, and other skills that will be taught during training.
8. Can I receive benefits for being a Czech Airline cabin crew?
Yes. You can receive discounts, leaves and other basic benefits that the company needs to offer.
9. Can I become a Luxair flight attendant even if I'm not from Luxembourg?
Yes. As long as you pass the requirements needed, especially the working permit.
10. Do I have to be vaccinated as a flight attendant?
No. Luxair is not forcing and tracking their crew to be vaccinated.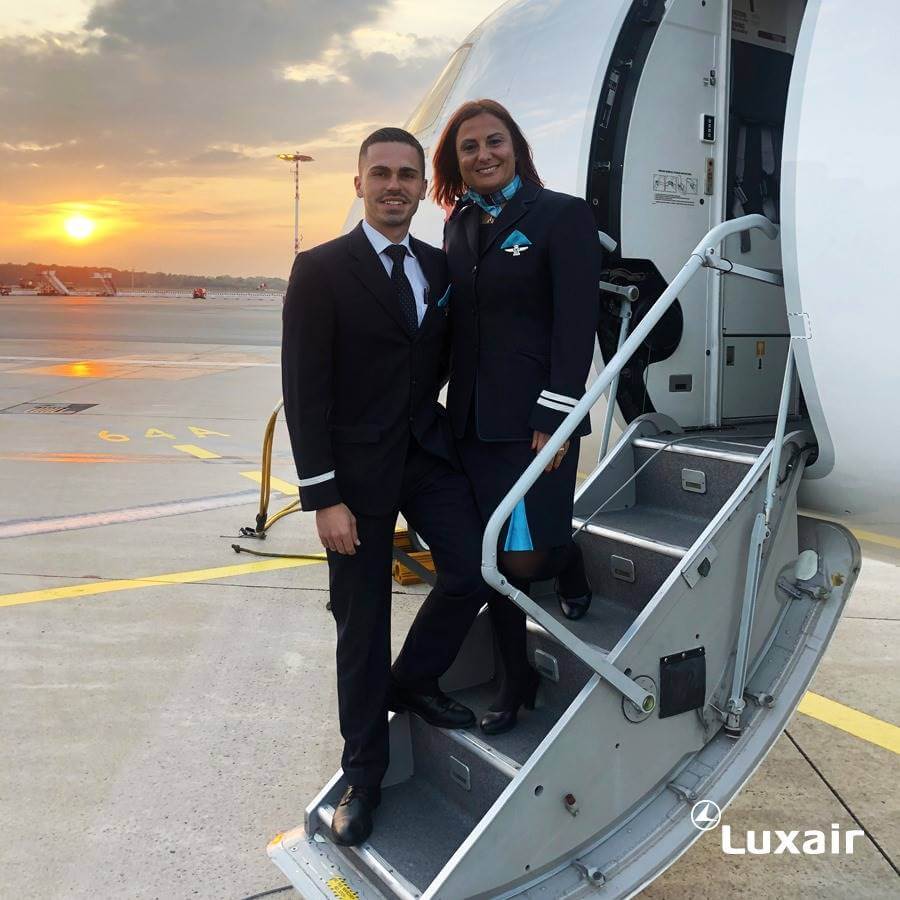 Contact Information
LUXAIR AIRLINES
Address: 25 rue Gabriel Lippmann, L-5365 Munsbach, Luxembourg
Email: charter@luxair.lu
Website: https://www.luxair.lu/en/contact#/who-are-you
Number: +352 2456-1
Facebook: https://www.facebook.com/luxair.lu/
Twitter: https://twitter.com/LuxairAirlines
Instagram: https://www.instagram.com/luxairairlines/