Is being a flight attendant your dream career? If so, you might be interested in applying as a cabin crew for Sunset Aviation. This guide details all the information you need to know about Sunwest Aviation's cabin crew hiring process, including the eligibility criteria, documents, and responsibilities you need to be aware of before you send your application.
Also Read: Paris Layover Guide: 24 Hours in Paris Itinerary
Sunwest Aviation is a long-standing airline company dedicated to providing safe travel experiences for passengers. In line with this, the airline aims to recruit only the most dedicated and ambitious individuals who will share their goal of making a difference in the aviation industry for the clients, the company, and their respective communities.
If you see yourself working under Sunwest Aviation as a flight attendant, make sure that you understand all the information listed below to increase your chances of getting hired by the company.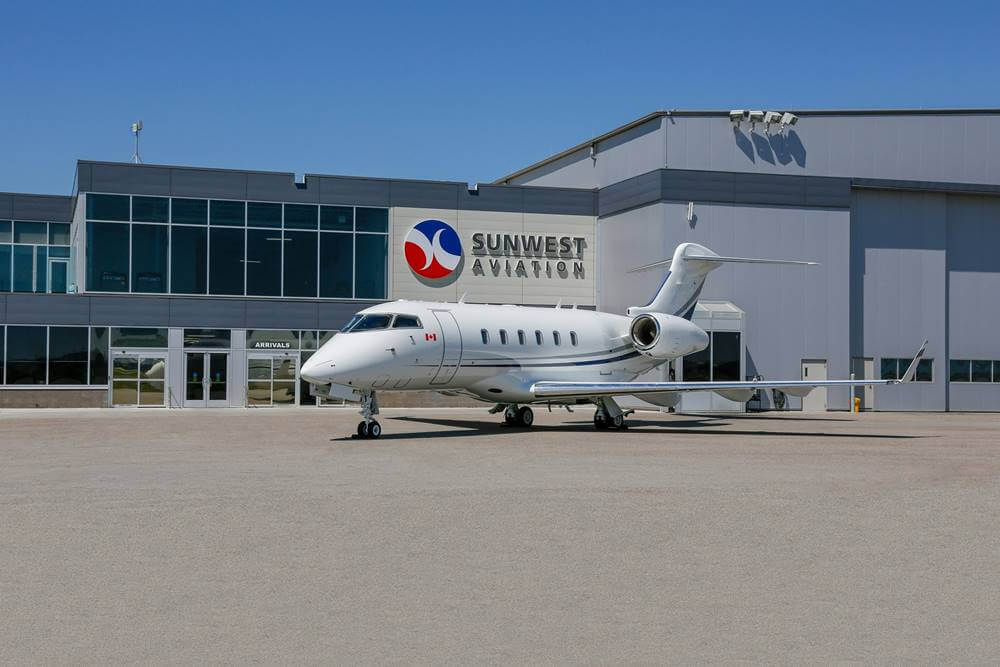 Overview of the Sunwest Aviation
Since 1986, Sunwest Aviation has stayed true to providing personalized flight experiences for its customers without compromising safety. Unlike other airline companies. The airline leverages itself by recognizing the importance of building relationships that can last long-term – a core value that Sunwest Aviation takes pride in.
For over 30 years, numerous individuals and corporations have trusted Sunwest because of its exceptional, client-focused service and its unwavering commitment to safety and customer satisfaction. Currently headquartered in Calgary International Airport in Calgary, Alberta, Canada, the airline makes it a point to provide only the best for its customers through modern amenities and aircraft fleet.
Sunwest Aviation is also a notable industry leader in embodying the highest standards in service and safety. For Sunwest, safety is a primary value they ensure to share with passengers, prioritizing it every flight activity. Because of this, the airline constantly adheres to Transport Canada regulations and is audited by both private and government agencies. The airline seeks to create a culture of safety across all fleets and organizations so that passengers can guarantee a safe flight with Sunwest Aviation.
Moreover, Sunwest Aviation instills the value of teamwork in achieving its mission as a company, fostering an environment of employee accountability and empowerment. This way, each employee will experience a sense of accomplishment, pride, engagement, and a healthier working environment where they can carry out their respective duties. Sunwest Aviation does this by giving employees credit where it's due, rewarding members who deserve appreciation and recognition for the success they bring to the company.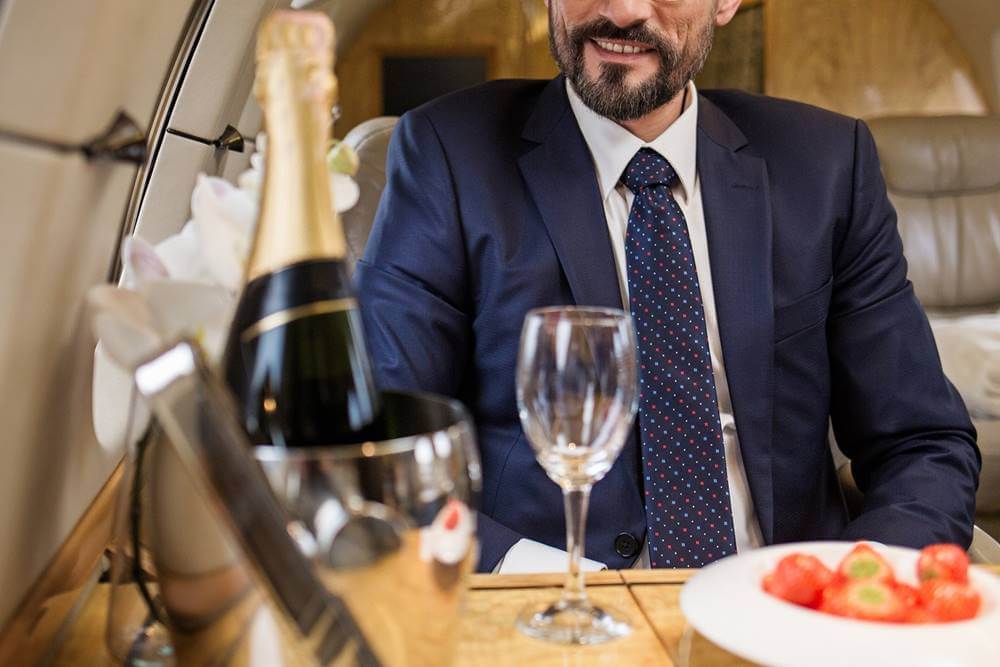 Responsibilities
As a flight attendant, you are tasked with the vital responsibility of ensuring passengers' comfort and safety throughout their travels. Beyond this, you also need to comply with the airline's instructions regarding standard protocol while attending to customers' queries and concerns about the flight.
Sunwest Aviation's long-running reputation as a customer-focused airline company means that its cabin crew is composed of candidates who are the most suitable to take on the job. Since being a flight attendant is not an easy job, you should know the responsibilities you'll have to shoulder before applying to know what to expect. Knowing what you need to do as a flight attendant in Sunwest Aviation will help you carry out your tasks more efficiently as you contribute to the company's mission and vision.
Here are the responsibilities of a Sunwest Aviation flight attendant:
Tend to each passenger's safety and comfort during flights
Make pre-and post-flight checks
Assist flight passengers when deplaning
Brief passengers about the airline's flight rules
Check the safety of the airline's equipment, cleanliness, and ensure that all seat pockets are up to date with meals and stock on board
Welcome flight passengers and guide them to their respective seats
Inform passengers of safety procedures and ensure that their luggage is stored away securely
Check passengers' seat belts
Serve refreshments and meals to passengers
Prepare flight reports
Manage emergencies onboard
Maintain the cabin systems on the Sunwest Aviation AIrcraft
Provide medical care and advice to passengers
Make announcements on behalf of the pilot and answer queries during the flight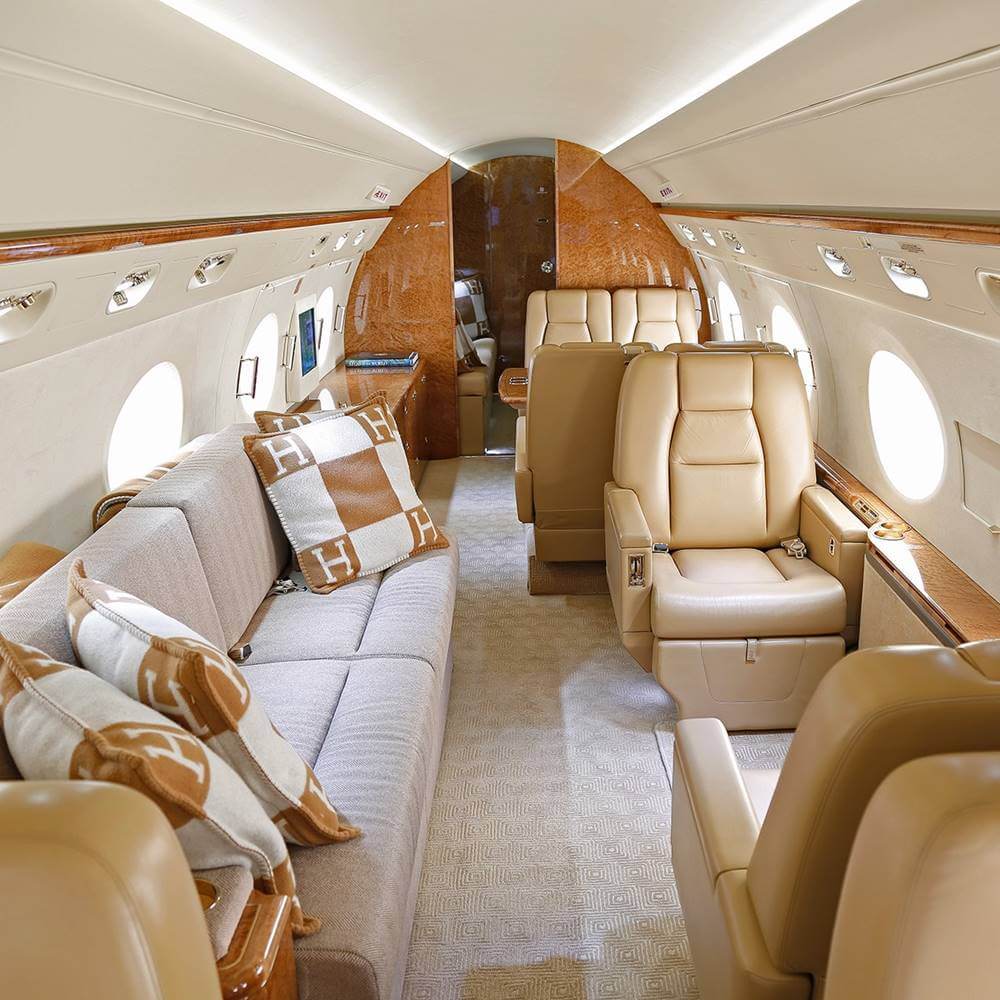 Qualifications
Airline companies usually place a set of eligibility criteria and qualifications to ensure that only the most skilled candidates are offered the position. Now that you know the responsibilities of a Sunwest Aviation flight attendant, you'll first need to comply with the qualifications that the airline expects of you to have better chances of getting hired. This ensures that you can carry out the company's expectations while sharing its determination for its goals and objectives for the clients, company, and the community it services.
That being said, here are the qualifications of a flight attendant in Sunwest Aviation:
Minimum age of 18 years old
Minimum height should be 157.5 centimeters. The weight should also be proportionate to the candidate's height.
Must be fluent in spoken and written English
Must have legal ability to work and reside in Canada
Individuals who have prior charter experience are preferred
Must be a high school graduate
Internet savvy
Must have no affiliation with other airlines while employed with Sunwest aviation
Good physical and mental health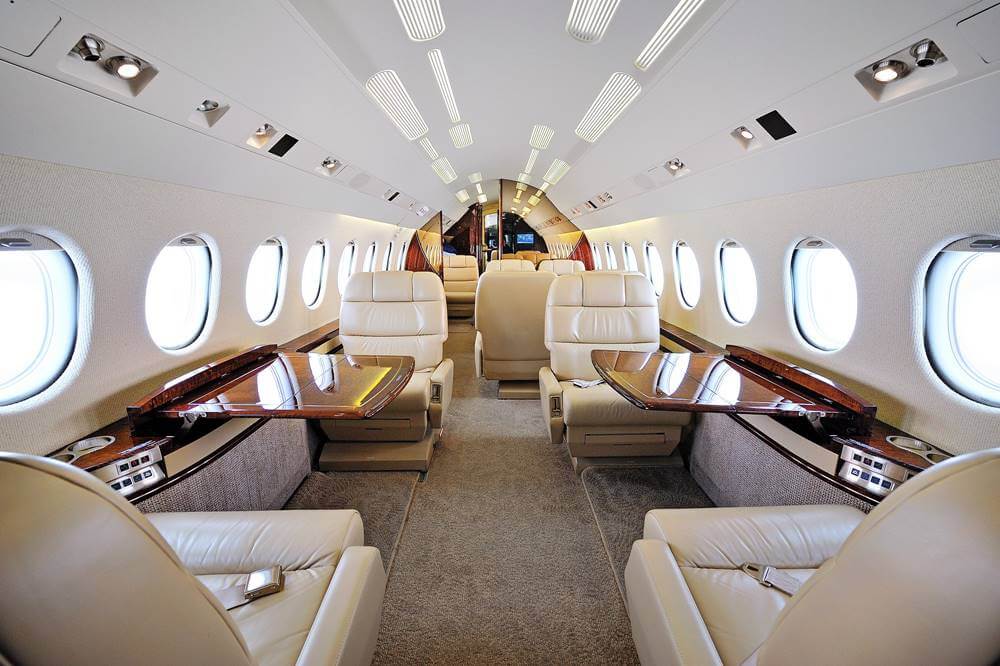 Document Requirements to Prepare
After knowing the qualifications and responsibilities of a Sunwest Aviation flight attendant, you can now prepare all the documents needed for the hiring process. This helps the recruiters know more about your background and skills. Because of this, make sure that you prepare the documents promptly since they will be vital if you want to have a high chance of landing your dream career.
The documents you need to prepare include:
A valid Canadian passport/passport from a relevant nation
High school diploma or equivalent examination proof from any Institute or School
Transport Canada's security clearance
Where to Apply for a Job for Sunwest Aviation Online
You can easily apply for a job at Sunwest Aviation through their official careers page. Here, you can see a list of current opportunities and vacant job listings that you can apply for. You can also follow the airline's social media pages for news of upcoming announcements relevant to your application process.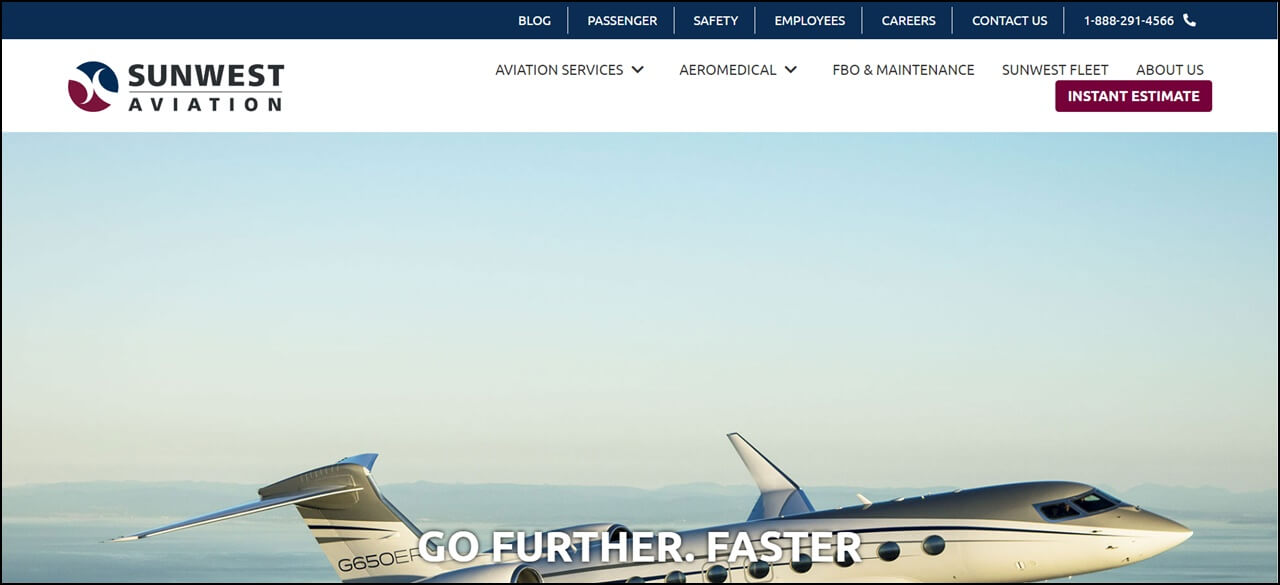 How to Become a Cabin Crew for Sunwest Aviation
You now know where you can apply to become a cabin crew member by visiting their official online job portal above. With that being said, here are the following steps you need to follow to apply for Sunwest Aviation flight attendant position.
Step 1. Visit Sunwest Aviation's official career website: www.sunwestaviation.ca.
Go to the airline's career page, where you can browse through job vacancies. Here, you will see which positions you can apply for. Look for current flight attendant job opportunities.
Step 2. Select the Sunwest Aviation Careers Flight Attendant Link.
Once you've already found a vacant position, click the flight attendant link, which you will be seeing on your screen.
Step 3. Click on the Flight Attendant Employment Jobs Profile.
Here, you will see the responsibilities and details you need to keep in mind before applying. This will give you a brief overview of what to expect in the position, alongside what you will need to do once you're hired.
Step 3. Fill in the application form.
Fill in the required information needed on the Flight Attendant application form. Make sure to answer honestly and accurately since this is what the company will use to contact you. You will need to answer specific questions regarding your skills and what you're willing to work for as a flight attendant.
Step 4. Attach the required documents.
After accomplishing the form and all the questions, attach your updated resume.
Step 5. Click Submit, and wait until further notice.
Submit your application. Wait until the airlines reach out to you for the next steps, and make sure to follow their instructions. In the meantime, you can opt to print a copy of your application for future use.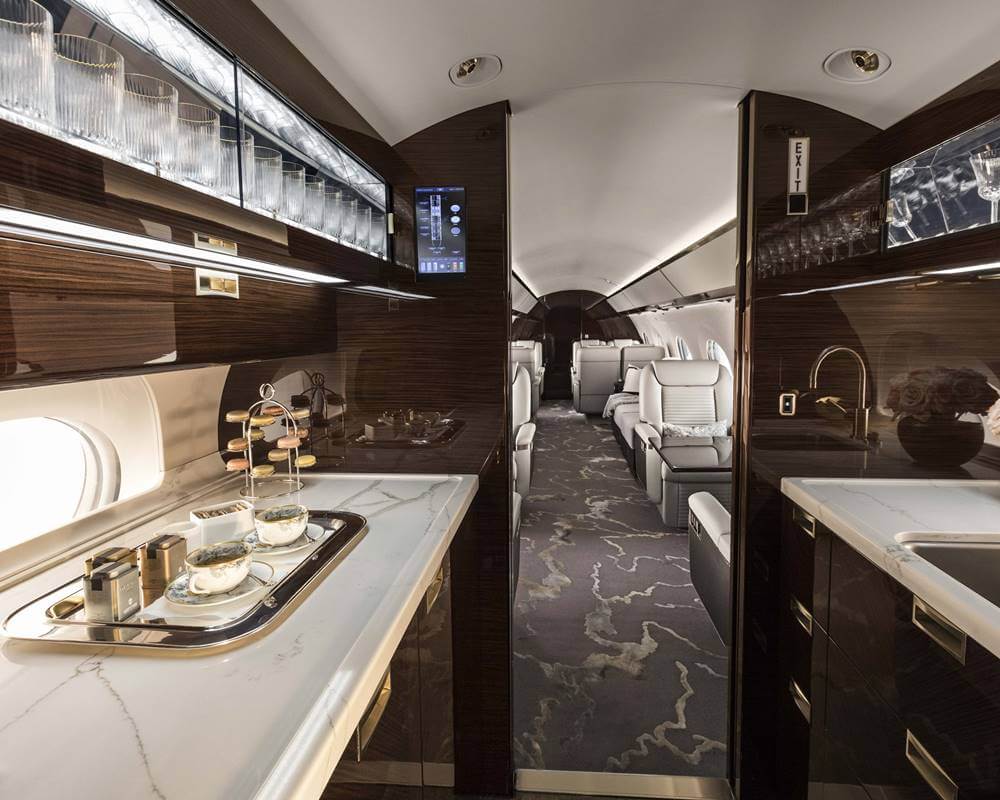 Yearly Salary of a Porter Airlines Flight Attendant
As a Porter Airlines Flight Attendant, you can expect to earn an average of CAD 32,110 annually. This already includes valuable perks and benefits such as dental and health coverage and dependent and basic life insurance. You can also utilize the aviation facilities, including organized workspaces, free parking, and gym with showers.
Video: The Advantages of Flying Sunwest Charter
This video provides an insight into the company you're about to work for. The video particularly outlines the advantages of flying with Sunwest Aviation, such as its modern facilities and cost-efficient fares. You'll also get to know what leverages this airline company over the rest through this short video.
Photos: Sunwest Aviation Charter Planes and Cabin Interiors
Check out these pictures of Sunwest Aviation charter planes and their beautiful cabin interiors. If you wish to picture yourself being a part of this company, check out these photos to give you an idea about working for this airline:
Frequently Asked Questions
Here are some of the frequently asked questions from other applicants that may help you increase your journey's success rate:
1. How old do I have to be to apply for Sunwest Aviation?
Individuals aged 18 to 26 years old are eligible to apply for Sunwest Aviation Cabin Crew. Eighteen years old is the minimum age for eligibility.
2. Is a college degree required for the application?
The airline only requires a high school diploma for you to qualify for application. However, while it's not required, Sunwest Aviation prefers individuals who have related college degrees and experiences.
3. What are the eligibility criteria for a Sunwest Aviation flight attendant?
To become a flight attendant in an airline, you must meet the height requirement of 157.5 cm, with your weight being proportionate to your height. Being Internet savvy and well-groomed with a pleasing personality is also a plus for qualification.
4. Do I need work experience with other airlines before applying?
Sunwest Aviation usually prefers individuals who have charter experience before applying. This helps increase your chances of landing the position.
5. What skills should I have to become a flight attendant?
For a Sunwest Aviation flight attendant, you must be fluent in oral English, have strong communication and customer service skills, have an eye for detail and be adaptable to increase your chances of getting the job.
6. What documents do I need to prepare?
Apart from your resume, you need a valid Canadian passport, high school diploma, and security clearance.
7. Where is Sunwest aviation's main headquarters?
The airline is based at Calgary International Airport in Calgary, Alberta, Canada.
8. What are my responsibilities as a Sunwest Aviation cabin crew?
You need to ensure the comfort and safety of in-flight passengers and attend to their concerns during the travel. You are also tasked with serving refreshments and meals to passengers, writing flight reports, and handling emergency situations with ease.
9. Are there any perks and benefits?
Yes. You get to receive insurance benefits, travel benefits, and dental and health coverage on top of employee privileges and discounts as well.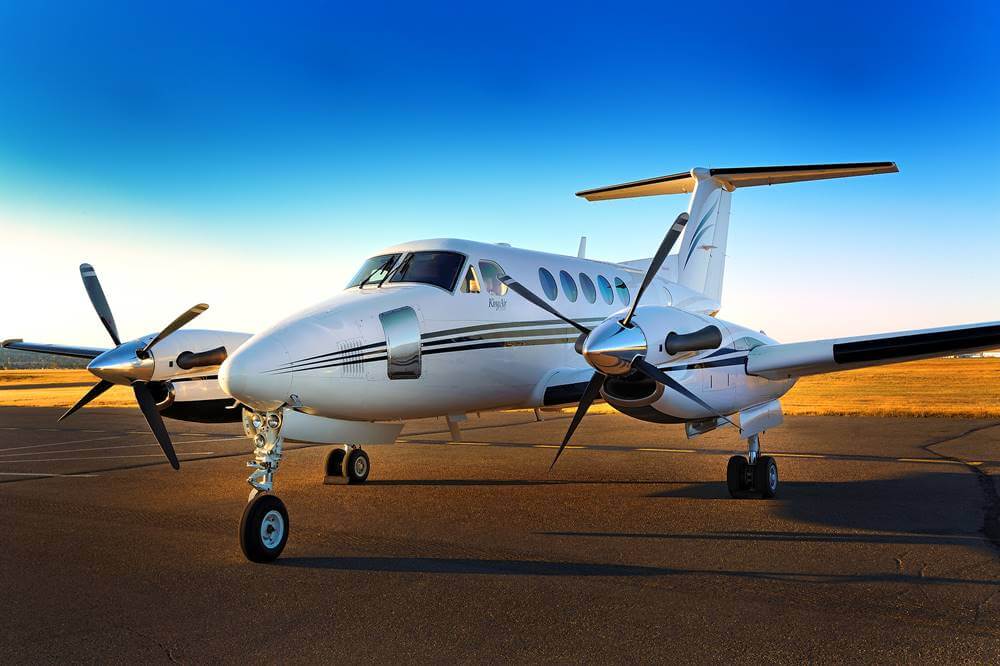 Summary
It's important to consider the responsibilities that come with being a flight attendant before applying for the job. If you think you're cut out for constant traveling, socializing, and flexible work schedules, then this might be the best career for you. But before you do that, you must first comply with the necessary documents and qualifications in order to ensure that you will land the job successfully.
Contact Information
SUNWEST AVIATION
Address (of main headquarters): Calgary International Airport, Calgary, Alberta, Canada
Telephone Number: 1-888-291-4566
Website: https://www.sunwestaviation.ca/
Facebook: https://www.facebook.com/sunwestaviation/
Instagram: https://www.instagram.com/sunwest.aviation/?hl=en
Twitter: https://twitter.com/sunwestavn