SriLankas Airlines is the national carrier of a SriLanka's tourism-dependent country. The airline was founded in 1979, and its hub is based at Bandaranaike International Airport in Colombo, where it connects to its global route network of 96 destinations in 46 countries. This award-winning airline has a solid reputation as a global leader in service, dependability, safety, comfort, and timeliness.
Also Read: Athens Layover Guide: Best Things to Do in 24 Hours
SriLankan Airlines is a certified 3-star airline as per Skytrax due to the quality of service it provides on ground as well as onboard by aircraft. Careers at SriLankan Airlines provide eager individuals with a numbers of career opportunities. If you want to become one of their customer service-dedicated cabin crews, here are the things you need to get started.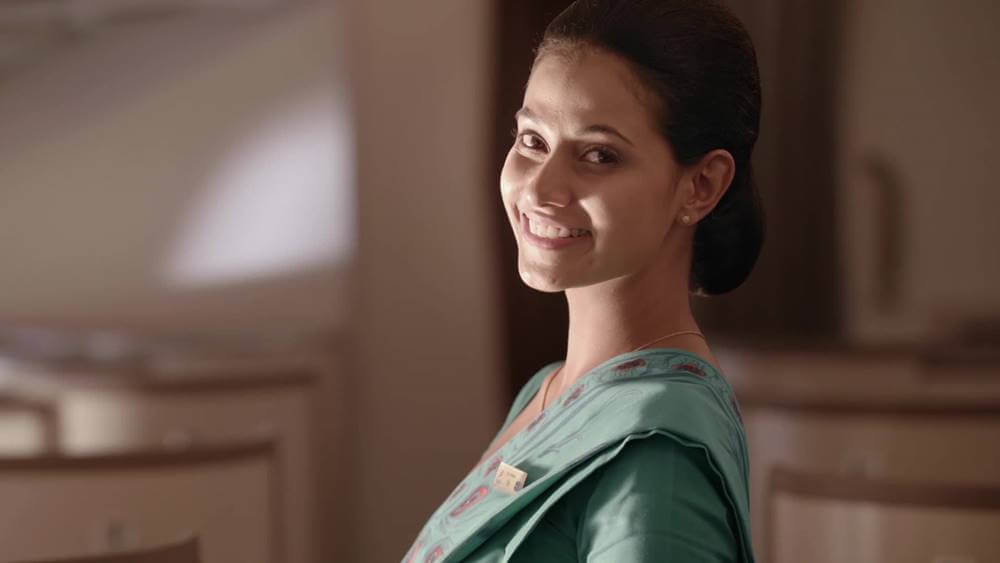 List of Requirements and Qualifications to Become a SriLankan Airlines Cabin Crew
Must be Sri Lankan Citizen.
Your age must be 20 to 25 years old.
Must be single.
The minimum height is 157.5cm or arm reach of 212cm (on tip toes).
Have 6 passes at G.C.E O/L examination in one sitting and a Credit for English.
Must be fluent in English Language.
After passing the interview, you need to provide the following:
You must have a Band 6 score from IELTS.
You must have ATA Cabin Crew Diploma from the SriLankan Aviation.
Applications attached with copies of educational and birth certificates along with a copy of the NIC and a full length postcard sized colored photograph.
Responsibilities:
Give passengers warm greetings. Passengers love the warm and welcoming environment since most passengers are not locals.
Explain the airline and government safety regulations during the flight.
Assist passengers in finding their seats and loading their baggage in the overhead bins.
Make passenger announcements in a standard manner.
Respond to passenger inquiries or resolve conflicts.
Passengers should be served food and beverages.
Assist passengers to safely disembark from an aircraft.
Demonstrate safety equipment to passengers.
Keep common areas in the aircraft clean and tidy including aisles, galley, toilets, etc.
As a Flight Attendant, you also need to make flight reports.
Application Process
Step 1: Go to SriLankan Airlines official website https://www.srilankan.com/en_uk/lk and check if there is a job posting available. This is the safest way to get engage with a recruitment team for your chosen airline.
Step 2: Scroll down and you will see the "CAREERS" option at the bottom of their page. After clicking, you will see all the available jobs posted with dates.
Step 3: If you are instructed to fill up an online application, do it by following the provided process. Always remember to fill in all the necessary information in your application, regardless if it's online or a hardcopy paper. Make sure to provide true and error-free information because this process will help you proceed in the next qualifying round.
Step 4: After that, all you have to do is submit your application, and the recruitment team will make review it.
Step 5: Since airlines receive a lot of applications for different job positions, the processing of online applications may take some time. So be patient, and wait. If you are told to make a follow-up after a designated period of time, do it.
Step 6: Since waiting for qualification confirmation might take some time, you need to spend your spare time studying and working out on your weaknesses. Get ready for the interview. Make more research about the company's profile and services, this will help you pass the interview.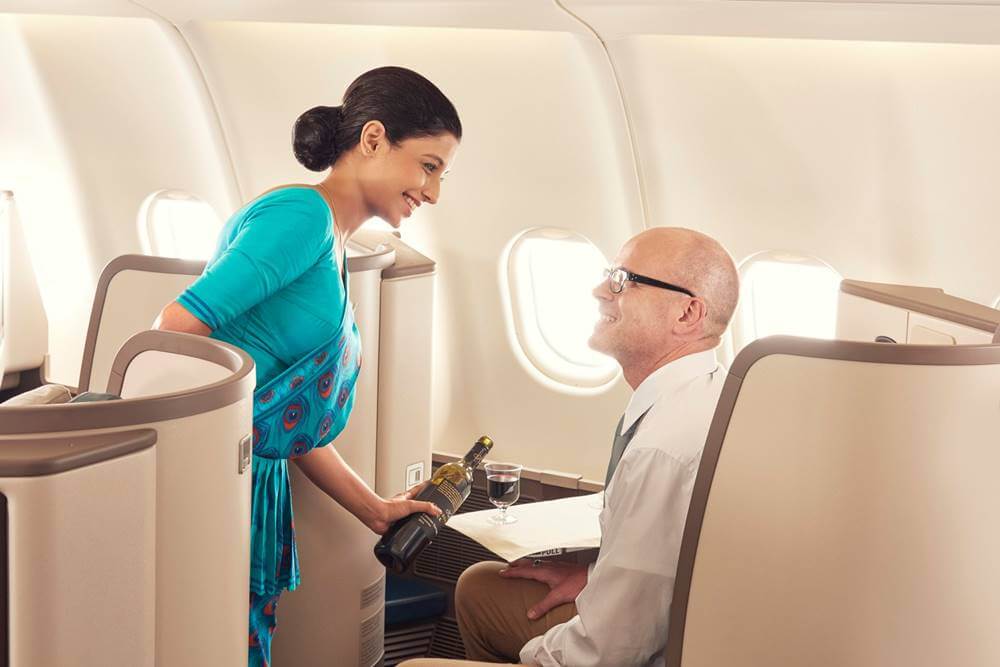 Salary and Benefits
In Sri Lanka, a Flight Attendant normally earns roughly 61,200 LKR per month. Salaries range from 28,100 LKR to 97,300 LKR. This only the average monthly pay, which includes housing, transportation, and other perks. Precise salary rates will still depend on the airline, your experience, and other extra incentives that will be given to you.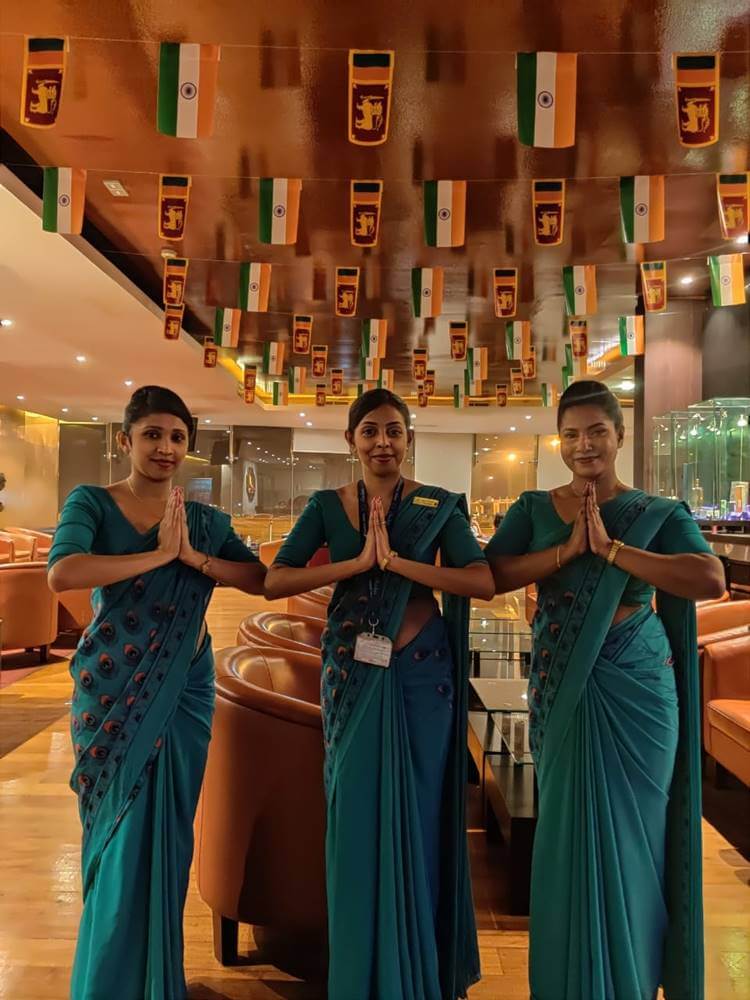 Video: SriLankan Airlines Cabin Crew Requirements | How to Become An Air Hostess
Want to know more about how to become a Cabin Crew for SriLankan Airlines? Here's a presentation of the process, as well the requirements needed to apply. You will also see in this video how each assessment looks like when being conducted.
Photos: SriLankan Airlines Cabin Crew Uniforms
Check out these pictures of SriLankan Airlines crews so you can see what they look like in uniforms:
Frequently Asked Questions
The following are some of the common questions asked about SriLankan Airlines:
1. Do I need to have a flawless skin to become a Flight Attendant for this airline?
To become Flight Attendant, you need to have a fair skin regardless of your complexion. Every airline requires skin without visible scratches and tattoos. It's not about the color of your skin but the cleanliness itself.
2. What is the required height for SriLankan Airlines Cabin Crews?
Just like any other airlines, you need to follow a certain height requirement to enter SriLankan Airlines. Therefore, the minimum height is 157.5cm or arm reach of 212cm (on tip toes).
3. Is it true that the salary of an Cabin Crew is very competitive?
Compared to other professions, an aviation staff earns more. But the salary rate will still depend on your experience, country base, and seniority level.
4. How to get qualified easily for an online application?
When it comes to applying for a job through online application, instructions must be followed strictly. If there are required documents for attachment, provide everything that is mentioned. Last but not the least, your CV must be up to date and well-written. All your past experience and expertise must be highlighted.
5. How many years before I get promoted?
Promotion will come in your way after few years, but if you provide outstanding performance, expect to get it in a shorter period of time. Some airlines give so much opportunity for their FAs promotion, so it will still depend on the airline's decision and policy.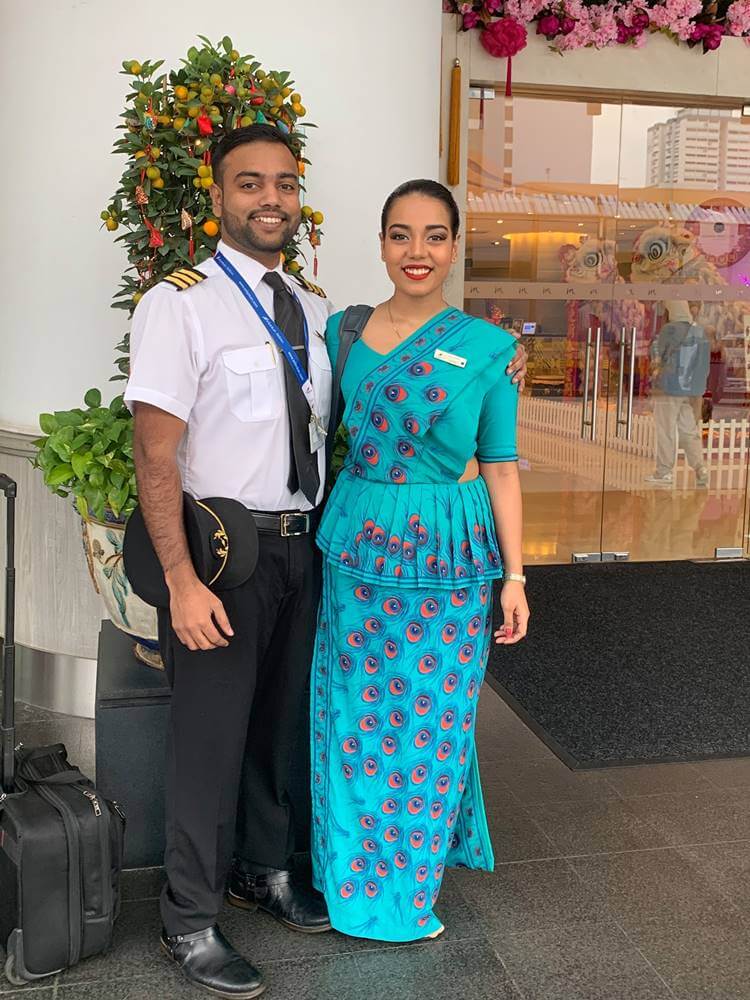 Summary
SriLankan Airlines Cabin Crew are considered as brand ambassadors, and they are noted for embracing and sharing the warmth of SriLankan hospitality onboard. In order to become one, you need to be ambitious, meet the demands of guests and strive relentlessly to exceed their expectations at every step of the way. This airline combines distinct flavors of hospitality from all across the island to guarantee that customers have the greatest onboard experience possible. If you want to become a part of this airline prepare yourself based on these expected qualities.