If you're interested in becoming part of Porter Airlines' cabin crew, this guide consists of all the things you need to know about the entire hiring process. In this article, we have listed down the responsibilities and duties you need to adhere to in becoming a Porter Airlines Cabin crew, including the qualifications and documents you will need throughout the journey.
Also Read: London Layover Guide: 24 Hours in London Itinerary
Porter Airlines is committed to providing refined service to in-flight passengers, paying great attention to its amenities and onboard service to improve customer comfort and satisfaction. Because of this, the airline ensures that it only hires the best crew for the job that can carry out its mission and aims dutifully and diligently.
If you think that being a Porter Airlines cabin crew is the right career for you, read on to know more about what it takes to land the job of your dreams!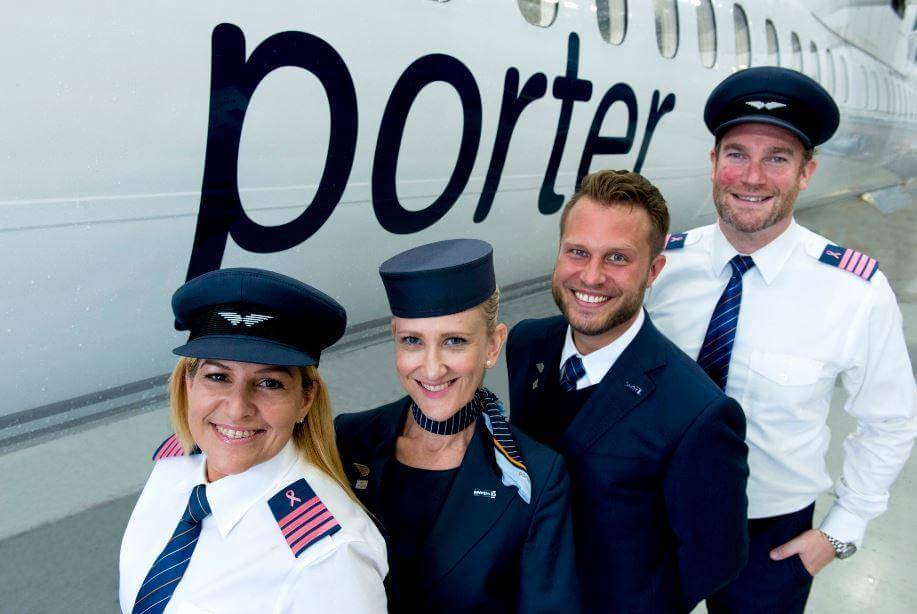 Overview of the Porter Airlines
Porter Airlines is a regional airline based in Canada that services scheduled flights to over 20 destinations in the United States and within Canada. Currently, Porter Airlines is under the ownership of Porter Aviation Holdings and operates on flights using their own Canadian-constructed Bombardier Q400 aircraft.
Since 2006, Porter Airlines has revolutionized short-haul flying with a dedication to service, speed, and convenience all in one. The airline continually takes steps to elevate the passenger's traveling journey by prioritizing warm hospitality, seamless travel, and amenities that are all delivered with utmost comfort and style.
At the moment, the airline caters to over 5 million passengers on average and serves 22 destinations worldwide. However, this number only keeps increasing as Porter extends its services to numerous destinations in the North American continent. Some of these destinations will cover the west coast, including sunny locations situated in the Caribbean, southern United States, and Mexico.
Porter Airlines serves its passengers with pride from its main headquarters located at the Billy Bishop Toronto Airport, which is among the most convenient and accessible urban airports worldwide. Apart from the United States and Canada being part of Porter's expansive network, it is also notable for the international recognition it has received due to its excellent approach to customer service. More than anything, Porter Airlines' cabin crew tirelessly makes sure to put your health and safety above all else during flights so that you can have a healthy environment and comfortable experience throughout your journey.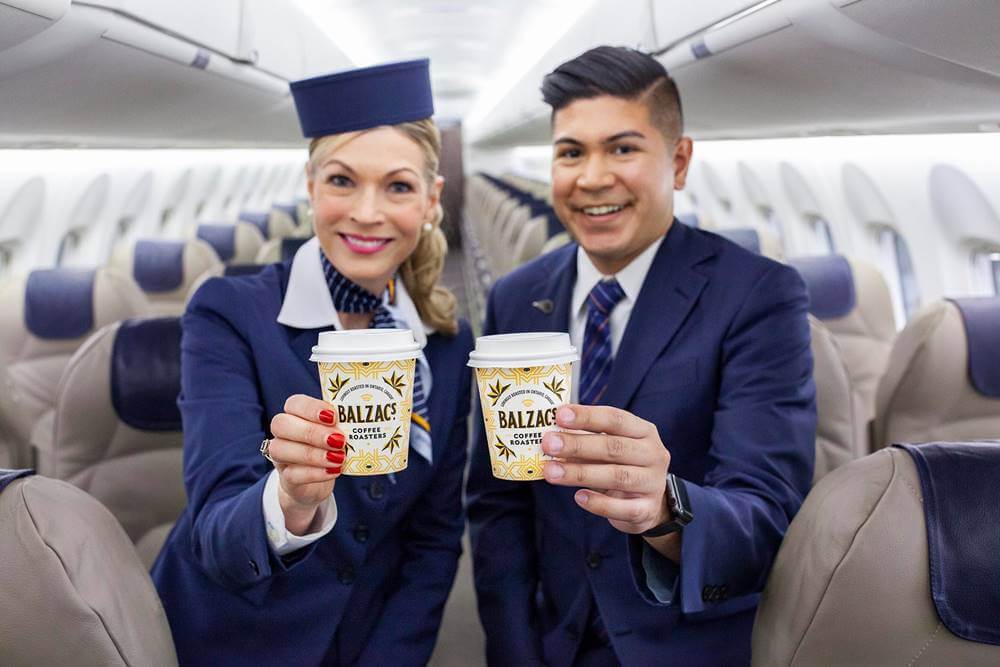 Responsibilities
While it is true that there are certain luxuries to acquire from being a flight attendant, you also equally receive heavy responsibilities at the same time. As a cabin crew member, you are endowed with the task to monitor the safety and comfort of your passengers at all times while attending to possible concerns and issues that may arise during the flight. Porter Airlines wants to make sure that the best candidate for the job understands the weight of this responsibility since you have the prime role of attending and socializing with passengers during the flight.
That being said, here are the responsibilities you should adhere to when you become a Porter Airlines flight attendant:
Monitor the aircraft cabin's general condition
Provide attentive and friendly service to customers
Attend to passengers' safety at all times
Demonstrate and explain safety procedures
Participate actively in porter's Safety Management System or SMS, such as reporting incidents or hazards encountered during everyday flights
Promote, understand, and comply with the Company Safety policy
Perform duties assigned by the Manager and Supervisor, In-flight services
Follow appropriate working procedures, especially the Standard Operating Procedures
Qualifications
As a 4-star airline, Porter Airlines does not take its hiring process lightly. Porter Airlines caters to a diverse range of individuals, especially those who equally represent their aims for the company. Its internationally-acclaimed reputation makes the airline more keen and meticulous in searching for candidates who will possess their established set of criteria and qualifications. This way, it's easier for the recruiters to arrive at the best choice for the position, knowing that the hired candidate is guaranteed to deliver optimal results beneficial to the company's image and principles.
These are the qualifications you need to have to be eligible as a Porter Airlines flight attendant:
Minimum age of 19 years old at the time of employment
Fluency in the English language
Fluency in one other language is a plus
Minimum of two years experience working with the public or in a customer service job
Well-groomed and neat appearance
Must be willing to work on a flexible schedule, including holidays and weekends
Must complete a training program that lasts for five weeks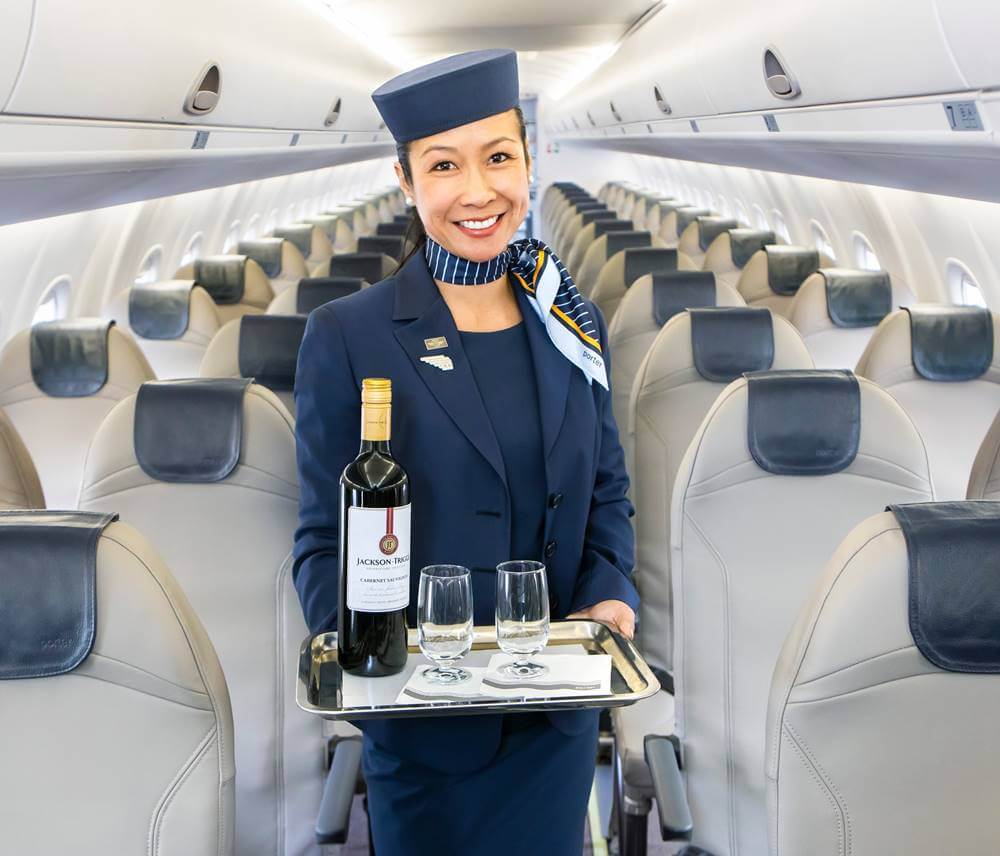 Document Requirements to Prepare
Aside from knowing the responsibilities and qualifications that come with the job, you also need to pay attention to the documents you'll be needing for the hiring process. Remember that it's better to prepare the documents before applying so you won't encounter any delays as you go.
With this, make sure that you have these documents ready before your application:
Certificate of secondary school completion. Travel school is generally preferred.
Canadian citizenship or landed immigrant status (must have a permanent resident card)
Security Clearances
Restricted Area Identity Card (RAIC)
CPR and First Aid certification is not required but an asset
Must meet the required medical standards
COVID vaccination
Where to Apply for a Job at Porter Airlines Online
You can apply for a cabin crew job at Porter Airlines by simply visiting their official careers web page or LinkedIn page for job openings or vacancies. You can also consider following their social media pages listed at the end of this article for additional information about open-day hiring, interview schedules, and more.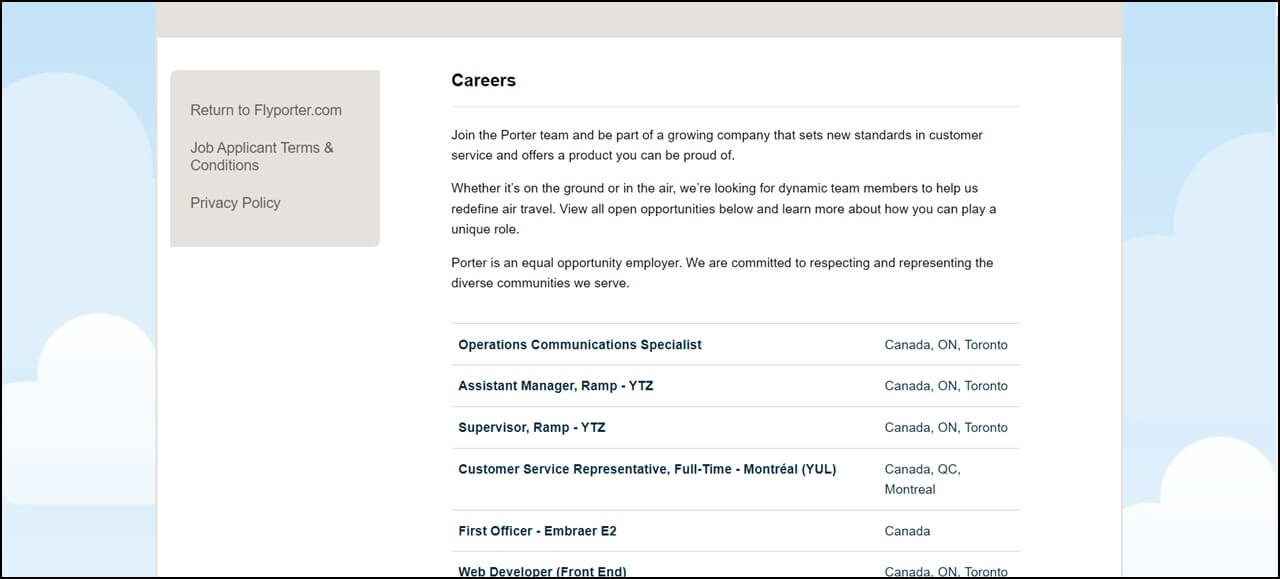 How to Become a Cabin Crew for Porter Airlines
You now know where you can apply to become a cabin crew member by visiting their official online job portal above. With that being said, here are the following steps you need to follow to apply for Porter Airlines flight attendant position.
Step 1: Go to Porter Airlines Career Page.
Once you're on the airline's official career page, look through the available job listings for the position you want to apply for. In this case, look for flight attendant vacancies.
Step 2: Read through the essential information listed under the position.
Make sure that you read through the responsibilities and qualifications of being a flight attendant. This helps you understand what kind of job you're considering applying for and helps you preempt what to expect as well.
Step 3. Fill out the required contact information before you proceed.
Before proceeding with the application, you first have to input your basic contact information, such as first and last name, phone number, and email. Enter all accurate and updated contact information since this is what they will likely use to contact you in case of future announcements or news.
Step 4. Answer the following mandatory questions.
After filling in your basic information, you will be required to accomplish a series of questions regarding the qualifications listed for the job. Some of these questions usually ask about whether or not you have a current Canadian passport or if you're willing to adhere to a strict grooming and uniform policy. Remember to answer these questions as truthfully as possible.
Step 5. Upload the necessary documents. 
Once you've answered the questions and entered your basic information, upload your updated resume and cover letter on the site.
Step 5. Click Submit, and wait until further notice.
After uploading, click submit. You'll have to wait until the company contacts you to let you know if you've passed the first stage of the hiring process and tell you when you're scheduled for an interview. Follow all their instructions from then on. This may typically include voice interviews, written questions, video call interviews, or a combination of these.
Monthly Salary of a Porter Airlines Flight Attendant
A Porter Airlines Flight attendant earns an hourly average of C$37 and an annual average of about C$56,000. This includes benefits such as insurance, maternity or paternity leave, travel benefits, vacation and paid time off, employee discounts, health and dental benefits, retirement savings, and more.
Video: Cabin Crew Air Hostess Hiring Process for Porter Airlines
This video walks you through some of the most essential information you need to keep in mind before applying for a position as a cabin crew in the airline. This includes the responsibilities, qualifications, and documents you'll need to pass the first round of the hiring process.
The video also includes common interview questions you can look out for, such as:
What do you know about our airline?
Where do you see yourself in five years?
What are your strengths?
Do you prefer working alone or as part of a team?
How will you handle being away from family and friends?
Photos: Porter Airlines Flight Attendants in Uniform
Check out these beautiful pictures of Porter Airlines flight attendants in uniform. If you wish to picture yourself being a part of this company, check out these photos to give you an idea about working for this airline:
Frequently Asked Questions
Here are some of the frequently asked questions from other applicants that may help you increase your journey's success rate:
1. What are some of the benefits that Porter Airline flight attendants receive?
In Porter Airlines, you get plenty of benefits such as paid leave, insurance benefits, travel benefits, employee discounts, vacation packages, and so much more.
2. How old do I have to be to apply at Porter Airline?
You must at least be 19 years old to apply for the cabin crew position.
3. Do I need a passport in order to be a flight attendant for Porter Airlines?
Yes. Passports are a common requirement in being a flight attendant since you will use this for traveling from one country to another.
4. Do I need a college degree to apply?
Porter Airlines usually requires a certificate that you completed secondary school before you're eligible for application. However, a college degree is always a plus.
Not necessarily, but a travel school course or anything related is a plus when it comes to the hiring process.
6. How long is the training?
The training for flight attendants in Porter Airlines lasts for about five weeks maximum.
7. What are the qualifications to become a Porter Airlines flight attendant?
You must be fluent in the English language, both in written and oral communication. The airlines also deem it a plus if you're knowledgeable with French as well. Additionally, it also requires you to adhere to a strict grooming policy and a minimum experience of two years in a customer service job.
8. What are the needed skills in becoming a flight attendant?
You need to be excellent at communication and customer service since you'll be tending to passengers' concerns and queries throughout the duration of your flights.
 9. Do I need work experience with other airlines before applying?
No, airlines generally don't require you to have prior experience with other airlines prior to application. Even so, this may be helpful for increasing your chances.
10. Is it hard to apply for Porter Airlines cabin crew?
You'll find it easy to apply for the job as long as you follow the company's qualifications and instructions while complying with the needed requirements.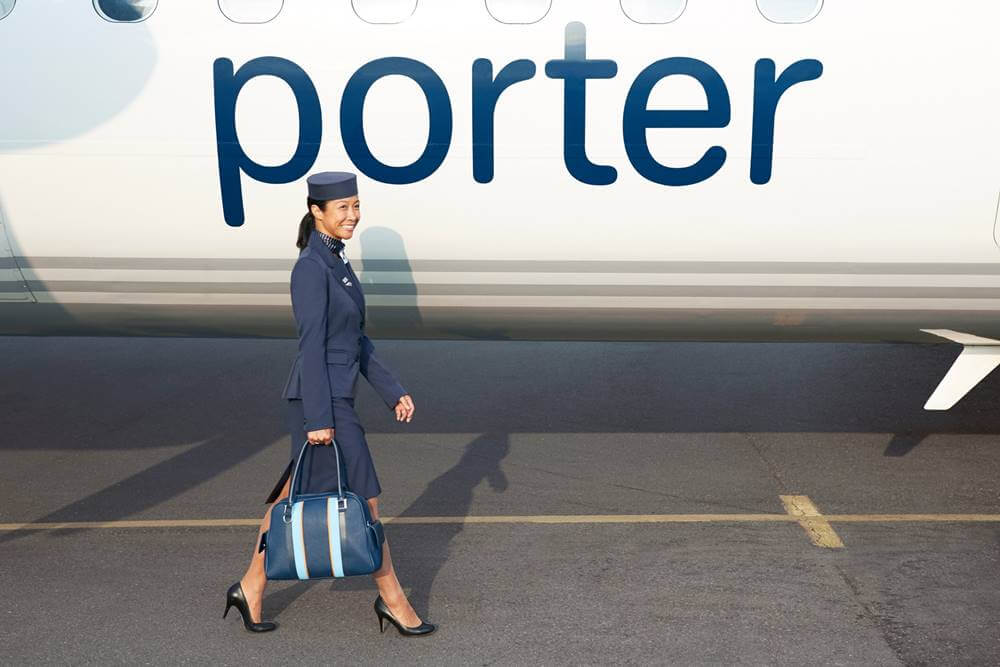 Summary
Applying for a cabin crew position in Porter Airlines can be a dream come true if you've thoroughly considered and understood the responsibilities and qualifications the position requires from you before applying. While the process can be lengthy and hard to undergo, you'll find that it will all be worth it as long as you comply with the requirements and do your best in the job interviews.
Contact Information
PORTER AIRLINES
Address (of main headquarters): Billy Bishop Toronto City Airport, Toronto, Ontario, Canada
Telephone Number: 1-888-619-8622
Website:https://www.flyporter.com/
Facebook:https://www.facebook.com/porterairlines
Instagram:https://www.instagram.com/porterairlines/
Twitter: https://twitter.com/porterairlines