Landing the job of your dreams can be quite a challenge. It requires a tremendous amount of hard work, perseverance, and patience. This goes for basically anything, including a job as a cabin crew member.
Also Read: How to Answer: Why Do You Want to Work for our Airline?
Suppose you've been looking to land this job. In that case, we'll be giving you everything you need to know before applying to Jazz Aviation, including but not limited to cabin crew requirements, documents to prepare, and the step-by-step process for application.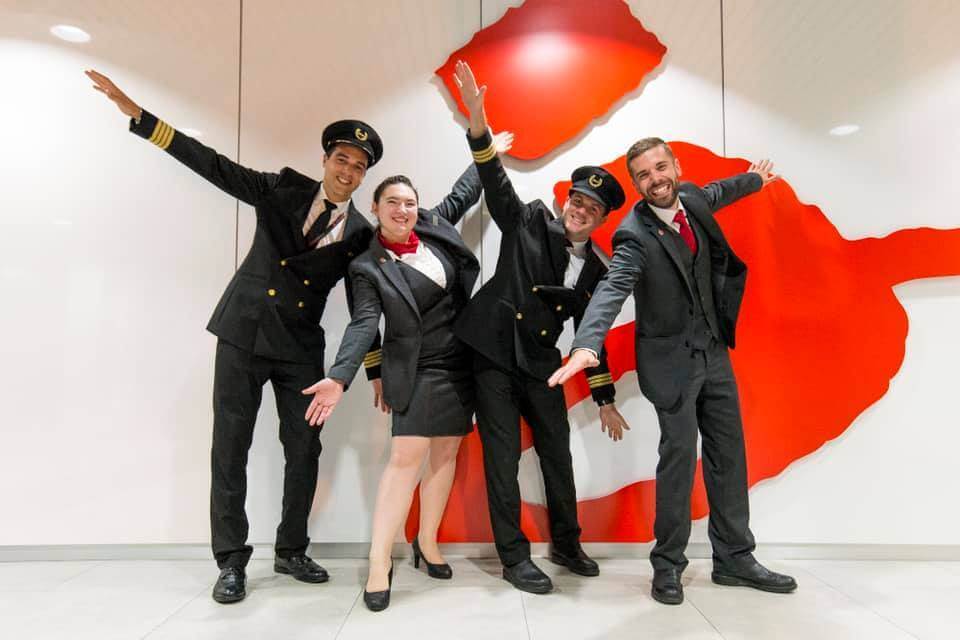 Overview of Jazz Aviation
Jazz Aviation LP, generally abbreviated as Jazz, is a privately held company of Chorus Aviation and is located at Halifax Stanfield International Airport at Enfield, Halifax Provincial Municipality, Nova Scotia. Jazz Aviation operates local and chartered flights in the United States and Canada, mainly under the lease agreement to Air Canada and under the brand Air Canada Express and under the name Jazz Charters.
It is Canada's third-biggest travel company when it comes to fleet size. Air Canada Express operates flights to 79 places in the United States and Canada. Air Canada establishes the Jazz path network and aircraft schedule and purchases the entirety of Jazz's seat capacity at fixed costs under a volume sales agreement.
Halifax Stanfield International Airport serves as the organization's primary hub, with terminals at Calgary International Airport, Victoria International Airport, Toronto Pearson International Airport, Montréal–Pierre Elliott Trudeau International Airport, and Vancouver International Airport.
Before April 2011, Air Canada Jazz was the brand name for the airline's operating units. The Air Canada Express name was adopted as an umbrella for any worldwide operations after a contract was awarded to Sky Regional Airlines. Jazz Aviation LP currently manages the Jazz brand exclusively.
Responsibilities
Aside from getting an idea of Jazz Aviation's history, it's also important to know what else you're getting into. This means understanding what it means to be a Jazz Aviation flight attendant. What would you be doing? What are you responsible for? We have gathered a list of what you'll be doing once you become a Jazz Aviation flight attendant.
You must be friendly, self-assured, cordial, upbeat, and energetic when interacting with customers.
You're required to ensure that every flight is secure and pleasant. You must also make sure to provide exceptional customer service.
Always greet customers with a smile.
Demonstrate all the safety precautions to the passengers every trip
You'll be in charge of passengers' meals. Make sure you follow their allergy meal requests.
You must ensure everyone is tucked in and is following all the safety precautions before, during, and after the flight.
Do a safety check before a flight.
Follow all the laws and regulations of the aircraft.
Assist passengers in finding their assigned place.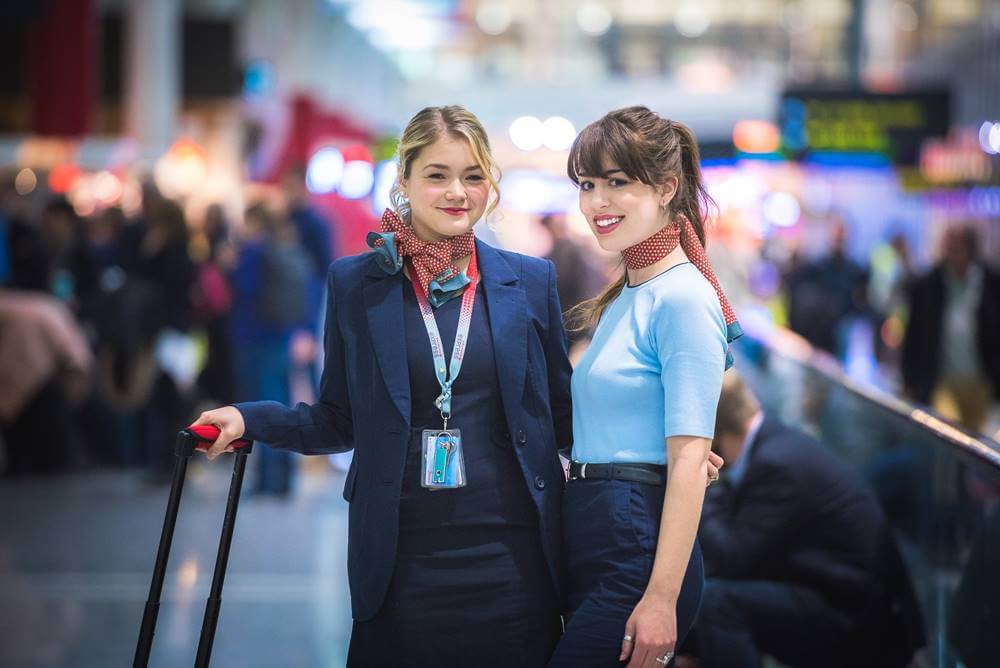 Qualifications
Are you interested in becoming a member of their crew? After understanding what it means to be one, the next step would be the qualifications. Before you start drafting your application, it's essential to know if you meet their qualifications. Keep in mind that this is very important in any job application. Most of the time, if you don't meet their qualifications regarding personal appearance and the like, your application could immediately be rejected without consideration. To avoid this, make sure that you've met all the qualifications they are requesting.
You must have the ability to communicate well in both English and French. The applicants must be able to complete and pass a language test to be accepted.
You are required to have exceptional communication, interpersonal, and people skills.
Honor for diversity and a strong sense of ethics.
It is not necessary to have any prior formal training. Jazz will provide the essential training once you are hired.
Due to the size of certain planes, your height must be 182 cm (6 feet) or less. This includes your height in one-inch heels.
You must be at least 18 years old and have a high school degree or something equivalent to this.
You must also have a Canadian citizen status or Legal Resident status and the freedom to travel freely outside of Canada. You must have a valid passport when applying.
Work a flexible schedule that includes nights, multi-day sessions away from home, overnight shifts, holidays, and weekends.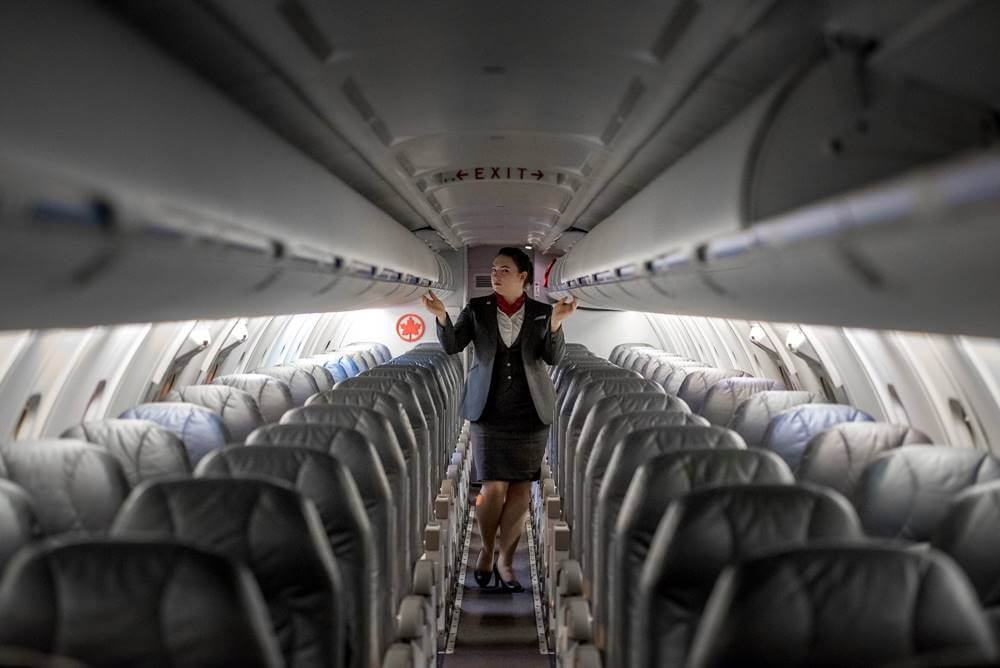 Document Requirements to Prepare
Congratulations, you're one step away from being a part of their crew if you've reached this point. It's important to be prepared. Thus, you have to make sure that you have all the documents they'll be asking for. Similar to their qualifications, your application can be delayed or rejected depending on the requirements that you give them.
Ensuring that all your requirements are complete is vital to achieving a more smooth sailing application process. With that said, be sure to prepare all the following documents beforehand:
A valid passport and visa allowing you to stay and leave Canada
Birth certificate
Updated photo
High school diploma or educational attainment equal to it
Application form
Updated criminal record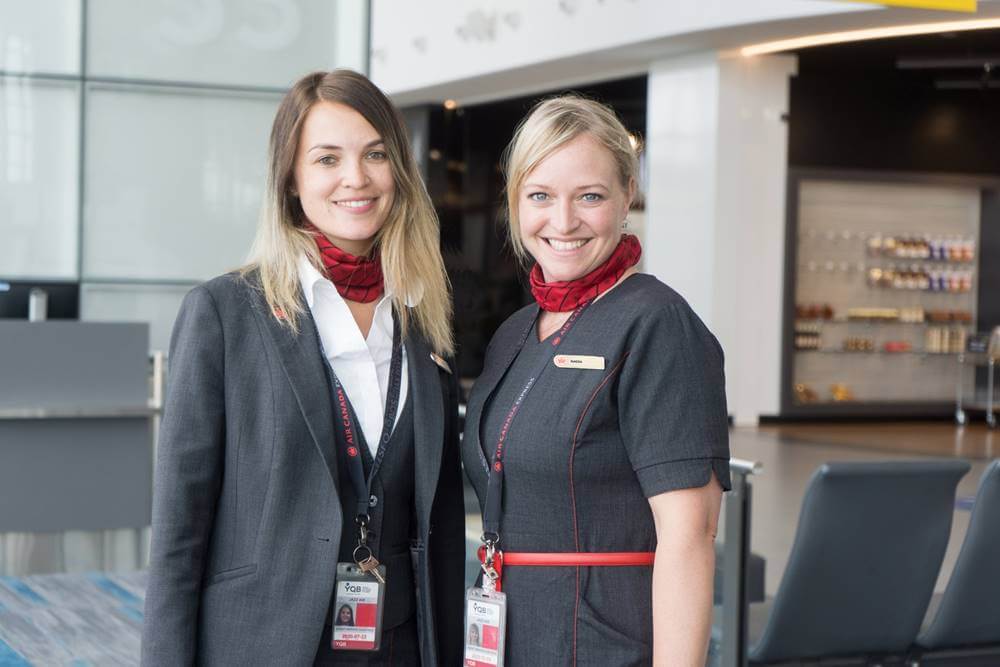 Where to Apply for a Job for Jazz Aviation Online
If you're interested in taking a peek at their website, you can always do so by visiting the link here. We recommend you do this to ensure you stay informed on any potential changes application-wise and the like. Being informed would be one way to stay ahead of all the competitions you could potentially face.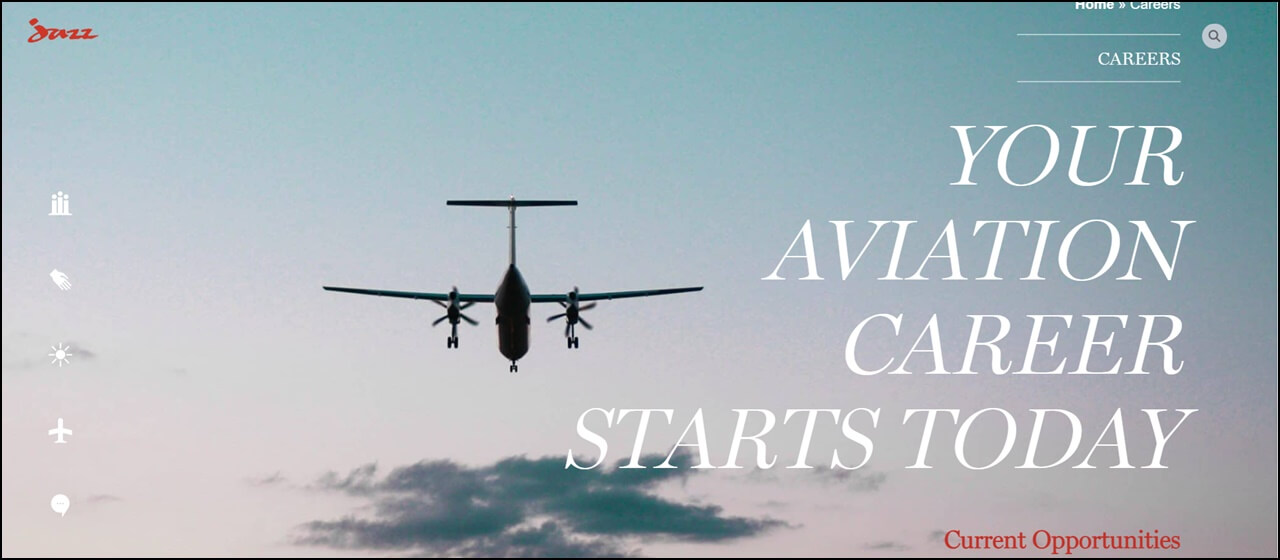 How to Become a Cabin Crew for Jazz Aviation
You now know where you can apply to become a cabin crew member by visiting their official online job portal above. With that being said, here are the following steps you need to follow to apply for Jazz Aviation flight attendant position.
Step 1: Go to their website.
The first step to applying to their airline online would be to their website. You could do so by clicking this link. Once this is done, you can start looking for the position you wish to apply for. Before preparing any documents and such, ensure that the position you want is available.
Step 2: Fill out their application form.
Once you've reached their website, an application form will be available for you to fill out. Ensure that all information is accurate and all documents needed are complete before submitting. Wrong information or missing documents can result in longer processing.
Step 3: Submit the form and wait for any news.
After submitting your application, it might take time before it gets reviewed. This all depends on how many people would be applying, their staff, etc. If you have been accepted, they will be reaching out to you regarding the details of the next hiring stage.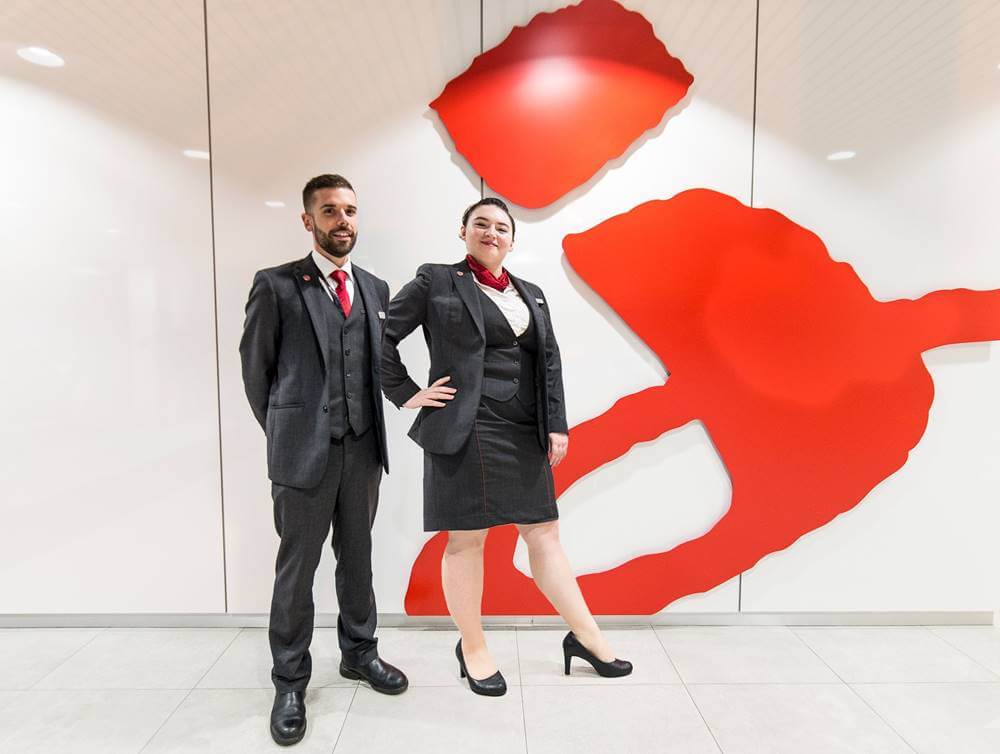 Monthly Salary of a Jazz Aviation Flight Attendant
Before applying to anything, one of the most important aspects that we should never forget about would be the salary. How much can you make when you become a flight attendant in their company? Their most basic pay for a flight attendant would be about $2458 each month. Of course, this can change and increase over time, seeing as you continuously put in the work and effort and stay loyal.
Aside from this, they also give out major perks as a flight attendant. Some examples of the many benefits that they give to each of their employees would be:
Health and dental insurance
Life insurance
Free/discounted trips
Comprehensive travel perks package for employees
A performance reward program
Flexible schedule
Pension insurance
A minimum of 12 days off each month
Get paid to travel
Be a part of the employee shared property program
Video: Jazz Initial Flight Attendant Training
Are you interested in seeing what goes on behind the scenes of every flight attendant training? In this video, Jazz Aviation will give you a glimpse of what your days and practice would be like should you get accepted into their cabin crew. The video contains interviews from those who witnessed the cabin crew training themselves and how it has shaped them to be the best employees that they can be.
Photos: Jazz Aviation Flight Attendant Photos
Check out these beautiful pictures of Jazz Aviation Flight Attendants in uniform. If you wish to picture yourself being a part of this company, check out these photos to give you an idea about working for this airline:
Frequently Asked Questions
Here are some of the frequently asked questions from other applicants that may help you increase your journey's success rate:
1. What is the minimum height required in Jazz Aviation?
Jazz Aviation does not have a minimum height required but you should be no taller than 6 feet or 185 cm due to the size of some planes.
2. Are tattoos allowed at Jazz Aviation?
Tattoos are allowed as long as the cabin crew uniform can cover them.
3. What should I wear during my interview?
There is no required attire, but most candidates show up wearing formal/business casual attire.
4. What languages should I know before applying to Jazz Aviation?
You must be proficient in both French and English.
5. What is the lowest educational attainment that Jazz Aviation requires you to have?
You must have a high school diploma or something equivalent to this.
6. Will I go through cabin crew training?
Once accepted, Jazz Aviation will let you partake in cabin crew training.
7. Does Jazz Aviation require you to have formal training beforehand?
No, they don't since they provide one when accepted.
Summary
We all know reaching your dreams, whatever they may be, is no easy task. It takes time, and you're supposed to put in the work consistently within that period. While you may encounter plenty of challenges along the way, the most important thing is never to give up. Be sure to always reach for your dreams, and in due time, you'll be rewarded. With all that said, we do hope you have found our article helpful, and we wish you luck as you work towards your goal.
Contact Information
JAZZ AVIATION
Address: 310 Goudey Drive Enfield, NS B2T 1M6 Canada
Telephone Number: (902) 873-5000
Website: https://flyjazz.ca/en/
Facebook: https://www.facebook.com/JazzAviationAirCharter/
Instagram: https://www.instagram.com/jazzaviationlp/?hl=en
LinkedIn: https://ca.linkedin.com/company/jazz-aviation-lp
YouTube: https://www.youtube.com/c/JazzAviationLP