Diligence and tenacity can go a long way. If you apply this to anything you do, you can eventually get all the things you desire, especially career-wise. Have you been dreaming of being a cabin crew member of an airline? If you are, then continue reading this article as we discuss everything you need to know before applying to Central Mountain Air.
Also Read: Cabin Crew Meaning: What it Means to Work as a Flight Attendant
We'll be giving out important information that could help you in your application, such as their qualifications and requirements.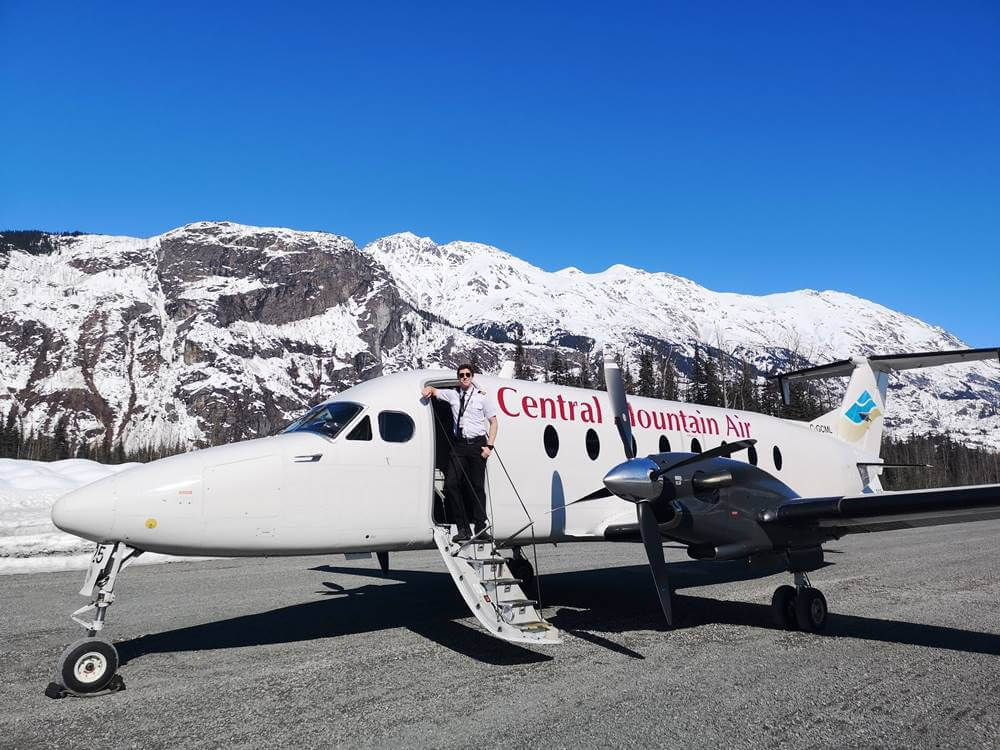 Overview of Central Mountain Air
Central Mountain Air Ltd., headquartered in Smithers, British Columbia, is a Canadian airline company. Smithers Airport serves as its primary hub, with additional hubs at Vancouver International Airport and Calgary International Airport. Planned, chartered, and transborder utilities are all available. 580741 BC is the sole owner of the airline, which was founded and officially launched in 1987.
Central Mountain Air started operations as an Air Canada connection in 1997, substituting Air BC, which operated many routes between Alberta and British Columbia underneath the Air Canada Express banner. Central Mountain Air terminated its Capacity Purchase Agreement, also known as CPA, with Air Canada in October 2011. One of the two Dornier 328 aircraft was handed to the airline in late 2005 to be used on leased and planned flights. They acquired the third Dornier 328 in 2014.
Hawkair, a neighboring British Columbia-based company, was purchased by 580741 BC, Central Mountain Air's parent company, in March 2010. On November 18, 2016, Hawkair filed for bankruptcy, seized all assets for liquidation, and completely halted operations. Northern Thunderbird Air, which conducts charter and transport flights out of Prince George, is Central Mountain Air's sister firm.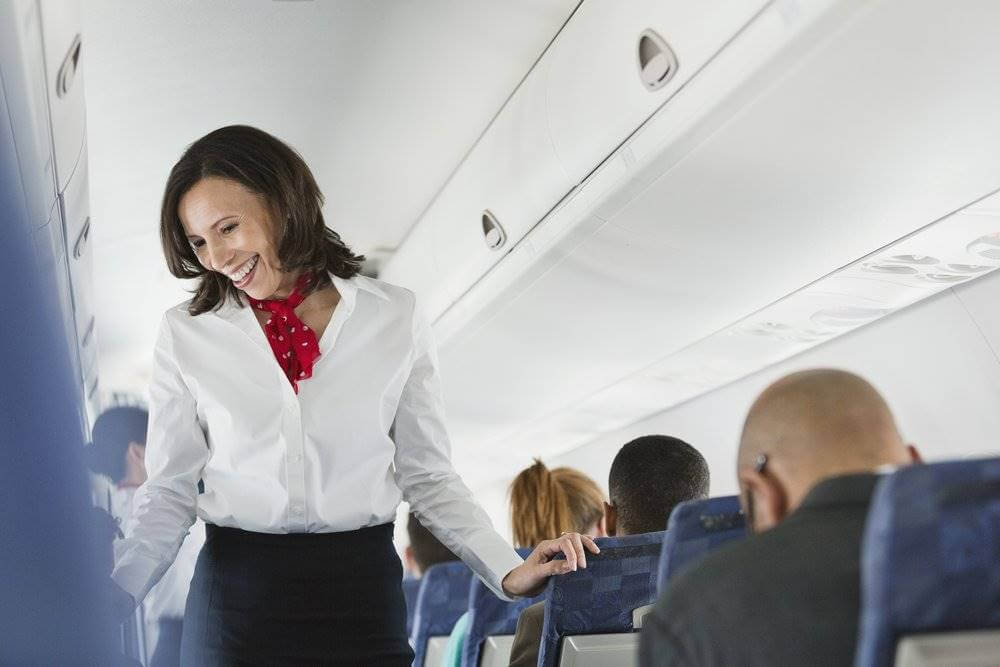 Responsibilities
Before you decide to get into anything, it's essential to understand what you're putting yourself into. The first step to learning more about Central Mountain Air would be understanding your responsibilities as a cabin crew member there. Here are some of the things you'll be doing should you apply.
You are required to take reservations and handle payments when they're necessary.
Answer questions from passengers.
Assist fellow flight attendants with productivity and staffing issues.
You must have a lifting capacity of up to 30 lbs.
Assist fellow flight attendants in explaining cabin security, regulations, and service.
Examine and take action on operational reports.
You would be in charge of baggage and shipment handling and processing.
You'll also be in charge of gate management and flight closure and reporting load statistics to flight crews.
You are required to check-in and greet passengers.
Assisting disabled passengers when leaving the plane and boarding.
Other responsibilities and tasks as needed.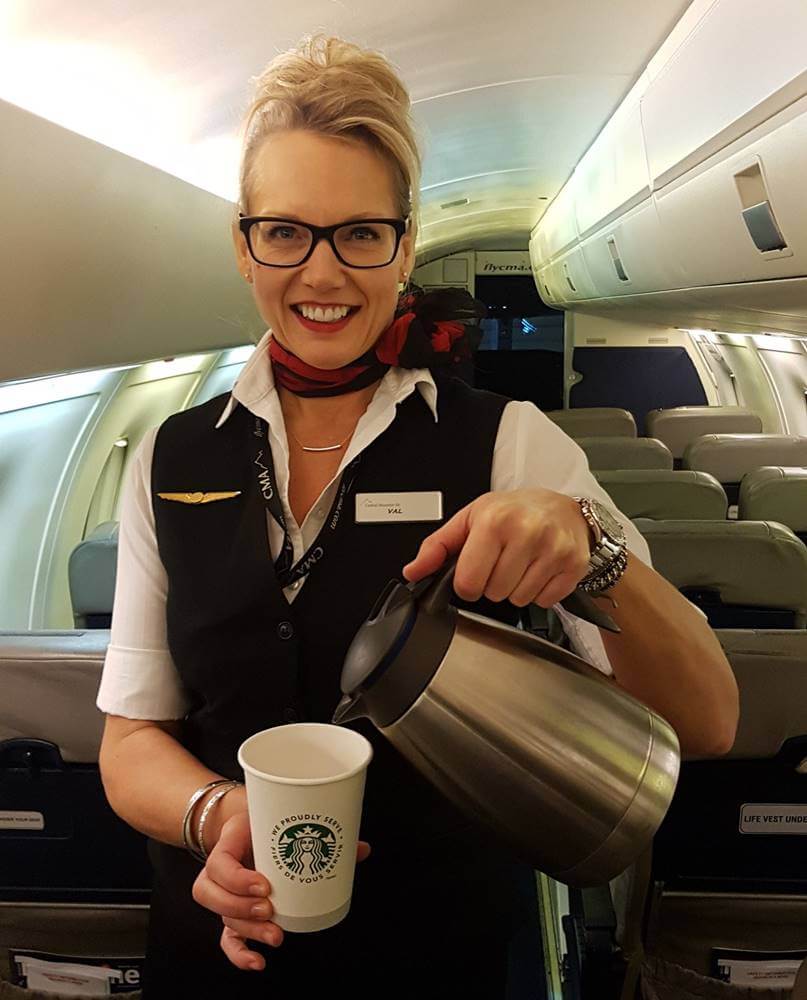 Qualifications
After understanding the responsibilities and deeming yourself ready to take them on, look at their qualifications. All companies have different qualifications, and you must meet their standards. This is an important note to remember since their first impression would be based on whether or not you fit their cabin crew criteria. Before you draft your application, make sure you meet all of their requirements.
You should be no smaller than 5'2 or 157 cm.
You must be at least 19 years old to apply.
You must have excellent computer skills.
Excellent customer service abilities
It is important to be able to maintain and obtain an Airport RAIC.
You must also possess a good mindset as well as the flexibility to adapt.
You should be no taller than 6'0 or 183 cm.
Interpersonal and communication skills are essential.
Flexibility in working hours especially split shifts, as well as weekend coverage, is required.
Must have a high school diploma or something equal to this.
Willingness to work outdoors in inclement weather.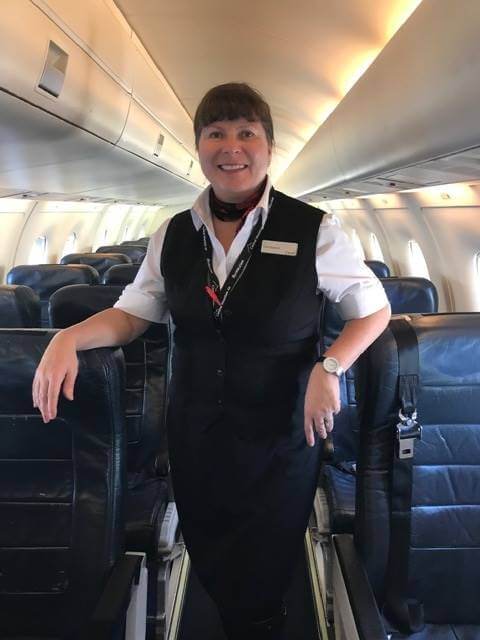 Document Requirements to Prepare
If you think you're qualified enough to fit their criteria and fulfill all the responsibilities of a cabin crew member, then you can start preparing your files. It is challenging to apply when you don't know the company's requirements. Thus, before applying, be sure you have all the documentation requirements that they are asking for. Take a look at this list of the files you should be preparing.
Application form
Your updated photo
Birth certificate
Updated criminal record
Valid passport
High school diploma or an educational attainment similar to this
Where to Apply for a Job for Central Mountain Air Online
You can visit their website here to apply for a job at Central Mountain Air. We suggest you frequently visit it in the case that there would be changes when it comes to rules and documents needed. Keeping track of their website would enlighten you with all the information you need to ensure a smooth application process.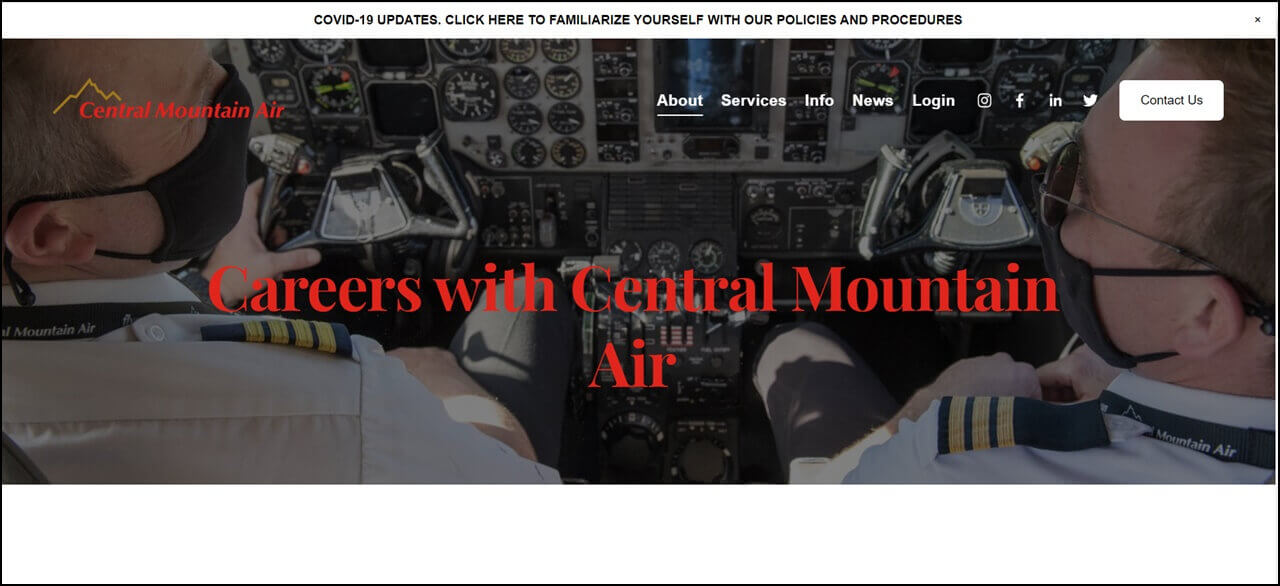 How to Become a Cabin Crew for Central Mountain Air
You now know where you can apply to become a cabin crew member by visiting their official online job portal above. With that being said, here are the following steps you need to follow to apply for Mountain Air flight attendant position.
Step 1: Visit their website.
The whole application process will be done on their website, so it's crucial you go here and visit the careers page. Before starting your application, ensure that the position you are aiming for is available.
Step 2: Fill out and submit the application form and necessary documents.
Once you've located the position you want to apply for, you can start filling out the form and answering the questions asked. They might ask you to submit some files there, so be sure to have all the documents needed available. Ensure that all the information placed is accurate and true to prevent any delays in your application.
Step 3: Wait for them to reach out.
After submitting your application, all you can do now is wait. The whole waiting process can take up to about a month. If you've passed the first stage, they'll contact you and let you know what to do after that.
Monthly Salary of a Central Mountain Air Flight Attendant
The last thing you would have to know regarding your application would be the benefits and pay. Of course, this greatly determines whether or not the job offered is something you can work with. With that in mind, as a Central Mountain Air flight attendant, you can have a basic pay of about $2268 every month. You don't have to worry about the benefits, for they make sure that their employees get the best deal possible. They offer a variety of perks such as:
Travel privileges
Five weeks of vacation time along with two additional holidays
Life insurance
Retirement plans
Long-term disability coverage
Health and dental insurance
Competitive compensation
Opportunities in career advancement
Inclusive team atmosphere
Video: What it's like to fly on Central Mountain Air
Have you ever wondered what flying with Central Mountain Air would be like? This video gives you a glimpse of what your day would be like while on the job. The video opens up about the airline's types of planes, what it's like during boarding, etc. It is told from a customer's point of view, but either way, it helps you get an idea of what a Central Mountain Air flight attendant should be doing.
Disclaimer: This is a video uploaded by a flight attendant vlogger who shared her experience being a cabin crew member. Take note that every crew has a different experience, but this will help give you an idea what to expect when you work for Central Mountain Air.
Photos: Mountain Air Flight Attendant in Photos
Check out these beautiful pictures of Mountain Air flight attendants in uniform. If you wish to picture yourself being a part of this company, check out these photos to give you an idea about working for this airline:
Frequently Asked Questions
Here are some of the frequently asked questions from other applicants that may help you increase your journey's success rate:
1. Can anyone apply as a cabin crew for Central Mountain Air?
As long as you meet the qualifications, they encourage everyone regardless of age, race, and gender.
2. Does Central Mountain Air allow tattoos and piercings?
They are allowed as long as they are not visible and can be covered by the cabin crew uniform.
3. Can I expect a salary increase after working for Central Mountain Air?
Your salary can definitely increase as you continue to be hard-working and loyal.
4. Does Central Mountain Air provide benefits to its employees?
Yes, the company provides a lot of benefits to their employees.
5. What is the minimum and maximum height allowed in Central Mountain Air?
You should be no smaller than 5'2 or 157 cm and no taller than 6 feet or 183 cm.
6. What is the lowest educational attainment allowed in Central Mountain Air?
You should be a high school graduate or something equal to this.
7. Will I have cabin crew training?
Yes, the company would make you undergo flight attendant training before officially starting.
8. What is the minimum age allowed in Central Mountain Air?
You must be at least 19 years of age to apply.
9. What is the maximum age allowed in Central Mountain Air?
They don't have a maximum age limit.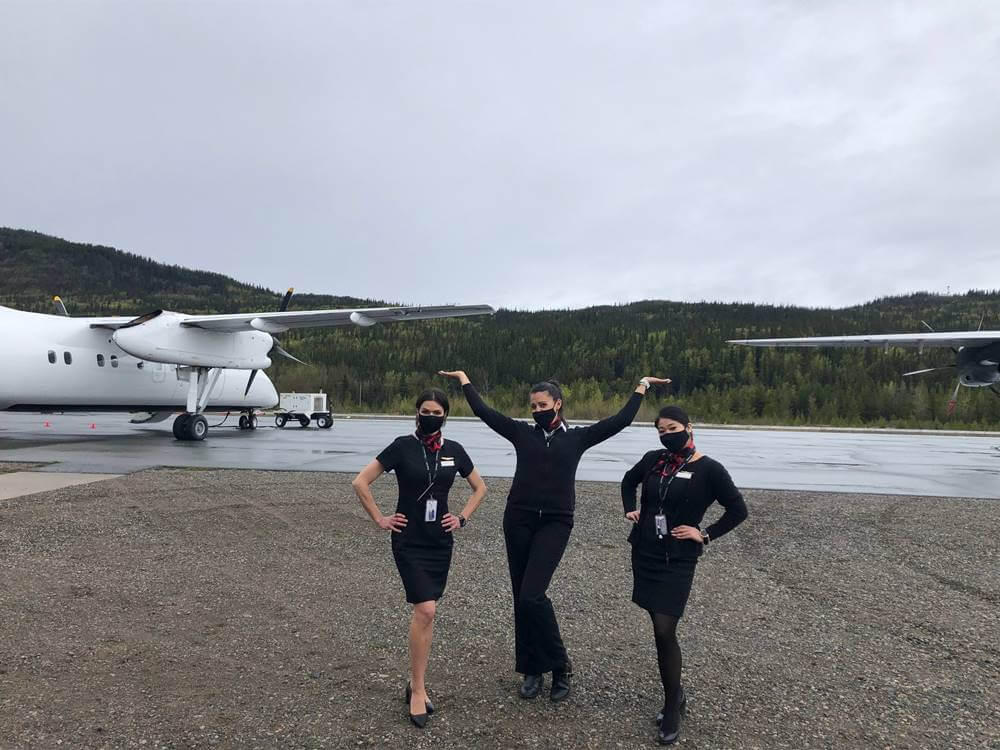 Summary
While it can be a little daunting to apply for your dream job, it is a step you should never miss. All good things take time but just know that the job you'd deserve would be in your grasp as long as you remain diligent and tenacious. Don't miss out on the opportunity when it's given. It might be one of the most memorable moments in your life for all you know. Saying this, we wish you all the luck as you attempt to land your dream job. We hope you found this article useful, and we look forward to seeing you soar.
Contact Information
CENTRAL MOUNTAIN AIR
Address: Box 998 6431 Airport Road Smithers, British Columbia V0J 2N0 Canada
Telephone Number: 1-888-865-8585
Website: https://www.flycma.com/
Facebook: https://www.facebook.com/flycma/
Instagram: https://www.instagram.com/flycmair/?hl=en
Twitter: https://twitter.com/FlyCMAir?ref_src=twsrc%5Egoogle%7Ctwcamp%5Eserp%7Ctwgr%5Eauthor