If you want to become a flight attendant for Wasaya Airways, there are a few requirements you must meet. First, you must be at least 18 years of age and have a high school diploma or equivalent. Next, you'll need to pass a background check and have a clean criminal record. Additionally, you must be able to swim and have basic first aid training. Finally, you'll need to be able to lift 50 pounds and be comfortable working in confined spaces.
Also Read: How to Answer: Why Do You Want to Work for our Airline?
Wasaya Airways is a well-renowned airline company in Canada, owned by 25 First Nation Communities. In order to accommodate the growing aviation service demands in the company, they continuously search for individuals with whom they share the same values and work principles. Moreover, as senior employees advance in their careers, newer applicants are needed to replace these positions. Currently, The Wasaya Family is composed of 270 employees assigned to either one of their 4 bases.
As an employer, Wasaya highly values its employees' personal growth and social development alongside their careers. Because of this, the airline company formed social committees who are responsible for occasions and tournaments for the employee's enjoyment. Nonetheless, Wasaya guarantee that discrimination and prejudice are not tolerated within the social circles formed within the company's premises.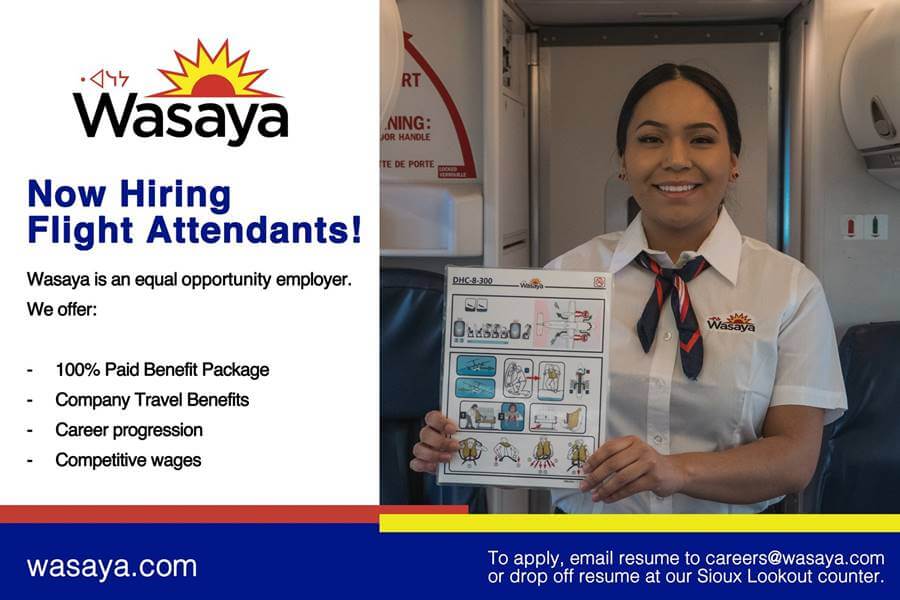 List of Requirements and Qualifications to Become a Wasaya Cabin Crew
As the visage of the airline, flight attendants must always professionally present themselves and maintain their work etiquette. Furthermore, they must also have exemplary interpersonal and communication skills. Listed below are the other qualifications an aspiring flight attendant in Wasaya must possess:
At least a High School or Grade 12 Graduate
At least 18 years of age
Valid Canadian Passport
College Degree or Post-Secondary Education will be an advantage
Flight Attendant background work is not required but is advantageous to the applicant
Top-notch customer service skills
Proficiency in English
Verbal and Written Skills in English and French
Certificate Program in Flight Attending program of CT201
Eligibility to travel and work on all routes served by Wasaya Airways both domestic and International
Ability to obtain and maintain Airport Security Pass
Professional grooming and demeanour
Proximity to the airport
Flexibility to respond to on-call duties
Fluency in Oji-Cree or Ojibway, a dialect spoken by Canadians from the north, is an asset
Physical strength to lift and tow 50 lbs routinely
Ability to work for an extended period
Adeptness and Technical skills
Endurance on loud sound
Ability to pursue outdoor work regardless of weather conditions
20/40 or sufficient vision
Ability to pass a pre-employment clinical assessment
Completion of historical verification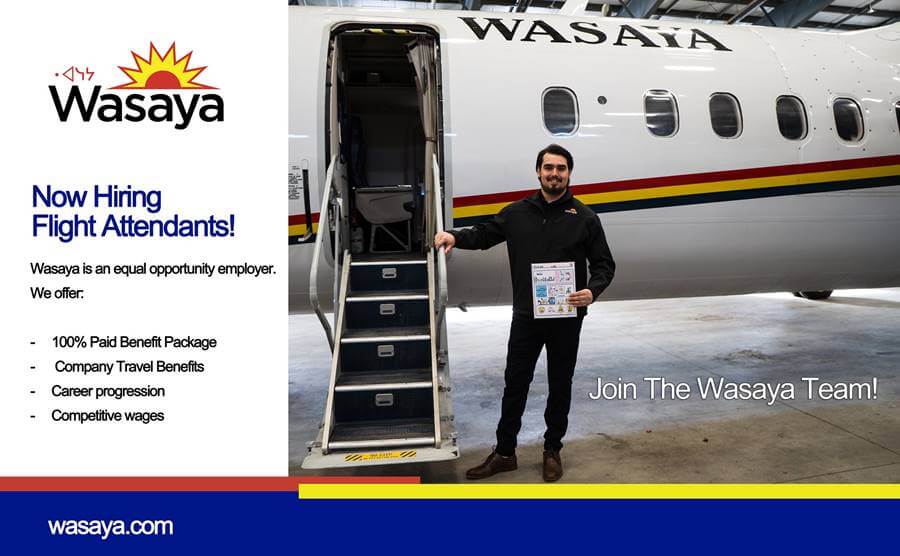 Application Process
Here is an overview of the application process to become a cabin crew member for Wasaya
Step 1.  Look for updates on the website. Announcements regarding available positions are stated on their website: https://www.wasaya.com/careers/current-opportunites/ and Facebook page: https://www.facebook.com/wasayaair/ 
Step 2: Submit your resume
Prepare all the necessary documents such as your updated resume, diploma, and passport. Once they post their search for new flight attendants, you can submit these documents to careers@wasaya.com
Moreover, before the hiring events, you can also make preparations by doing mock interviews and ready yourself for their in-flight training programs by practicing customer service and studying basic aviation.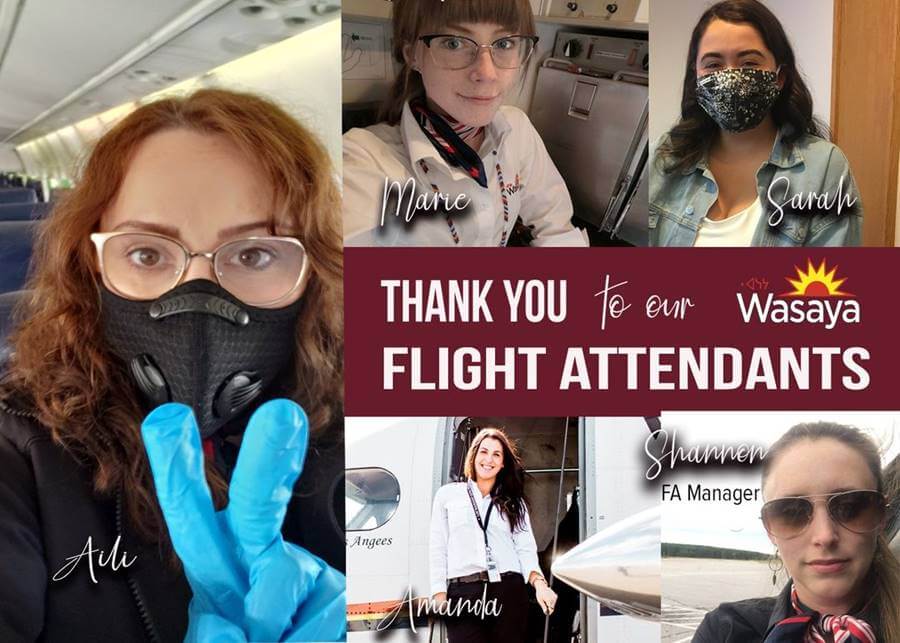 Salary and Benefits
Average Annual Salary of $39,107
Leisure Events such as Pancake breakfasts, softball  and Bocci tournaments, Summer barbeques
Annual Golf Tournament which helps raise emergency funds for the Red Lake Shelter
Flight Discounts for the employees and their family members
Multiple Health Benefits
Pension plan including the 3% of the employees' contribution
Mentoring Programs
Maintainance Trainee Program
Video: Wasaya Training– An Introduction to Customer Service Skills
If you only have minimal knowledge of aircraft and customer service, especially the ones implemented and used by Wasaya Airways, then you can watch this video to gain more insights:
In order to accommodate their diverse aviation services such as charter and cargo flights, Wasaya trains their cabin crews such as their flight attendants to learn the basics of aviation and aircraft. As demonstrated in the video, different planes owned by Wasaya were presented which include: Beach 1900s, Dash 8-100/300, PC-12, and Cessna Grand Caravan. The instructor also explains the step-by-step procedure on how to open, close, and lock the exits/doors, tie brackets, handle basic equipment and buttons inside the aircraft, and unload cargo.
The instructor always reminds the audience to wait until the propellers are already on full stop before approaching the aircraft to avoid any accidents.
Photos: Wasaya Airlines Cabin Crew Uniforms
Check out these pictures of Wasaya Airlines crew so you can see what they look like in uniforms:
Frequently Asked Questions
The following are some of the common questions asked about this airline:
1. Do I need to have work experience in Customer service before applying?
No, Wasaya Airways accept applicant without work experience. However, having background work in customer service or other airlines is considered an asset upon application.
2. Can I still apply at Wasaya Airways whilst I am employed at another airline?
Wasaya gives the advantage to applicants who are former flight attendants or have background work on other Airlines. However, they require flight attendants to fully commit to their duties and responsibilities in Wasaya. This will ensure that the employee can respond to on-call duties and extended hours of work.
3. What languages does Wasaya Airways require its flight attendants?
The airline company requires all its cabin crews especially flight attendants to be bilingual— able to effectively communicate in English and French. Moreover, since Wasaya Airways serve routes in Northern Canada, applicants who are proficient in Oji-Cree or Ojibway (a dialect spoken by Canadians from North Ontario and nearby provinces) will be given an advantage.
4. I need more information than what is already posted. Who should I contact?
Since  only minimal information regarding their career opportunities is posted on their official website and Facebook page, you can contact Wasaya Airways at their contact number: (807) 789-1645, or send them an email at careers@wasaya.com
5. What are the duties and responsibilities of flight attendants in Wasaya Airways?
Assure the passengers' safety and comfort in compliance with Wasaya Airways' policies and regulations
Adhere to the airline's flight attendant manual
Calmly elucidate safety instructions and lead the passengers during emergencies, as advised by the Captain
Demonstrate safety protocols and broadcast announcements, especially during emergencies
Guide, serve and assist passengers throughout the flight
Execute all the duties and responsibilities professionally
Successfully complete all required Flight Attendant Training
Accomplish other tasks assigned by the management
6. What are the flight services offered by Wasaya Airways?
As one of the leading airline companies in Canada, Wasaya Airways offers diverse inflight services in 25 destinations, which include scheduled passenger flights, charter, cargo, as well as Bulk Fuel deliveries in remote communities in Northern Canada. Additionally, the airline has 4 bases located in Sioux Lookout, Red Lake, Pickle Lake, and their headquarters in Thunder Bay.
7. Does Wasaya Airways hire applicants with tattoos and piercings?
Wasaya Airways implements a stringent protocol when it comes to grooming and professional appearance. Applicants must not have tattoos or multiple piercings that are visible while wearing the flight attendant uniform.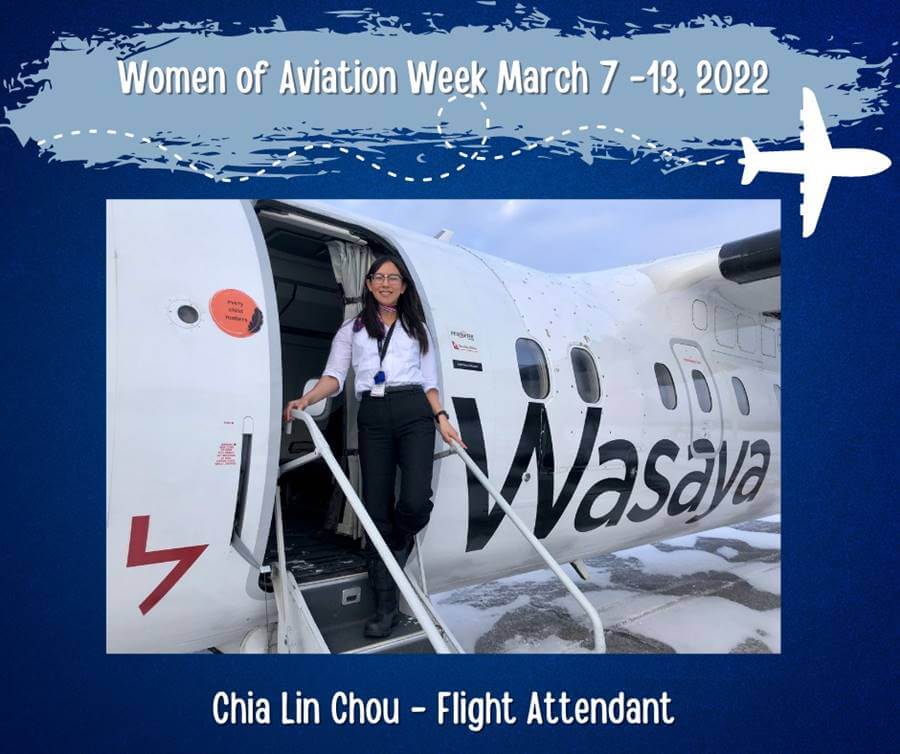 Summary
Flight attendants are a vital part of the Wasaya Airways team. In addition to serving as a safety resource, you will also be responsible for providing world-class customer service. From assisting with baggage to answering questions about the destination, you will play a key role in making sure that the passengers have a positive experience.
Wasaya Airways serve 25 destinations across Northern Canada carrying both passengers, cargo and bulk fuel. On the other hand, flight attendants in this airline are required to fully commit themselves to the work field, ensuring the safety and comfort of everyone on board.
They are also tasked to respond and liaise with the Captain, especially in emergency situations. That's why flight attendants in Wasaya Airways have strict qualifications which are listed above to guarantee the quality of work being done by employees.
.
Links
https://www.northernontariobusiness.com/industry-news/transportation/wasaya-airways-high-on-personal-growth-366225
https://www.wasaya.com/careers/current-opportunites/
http://web.archive.org/web/20210513125329/https://wasaya.com/careers/current-opportunites/flight-attendant/