Singapore Airlines is hiring female flight cabin crew in Jakarta, Indonesia. This leading airline from Singapore is holding a walk-in interview process to continue its huge number of employees. This is your chance to get closer to your dreams of traveling!
The training for cabin crew expands to 4 months which covers topics about Standard Operating Procedures, knowledge on aircraft and Food & Beverage, Conduct & Grooming, Language & Communications Skills, Passenger Handling, Safety Equipment and First Aid Procedures.
Once hired and once you graduate from training, you can enjoy a basic salary and benefits amounting to 3,500 SGD (according to their website)!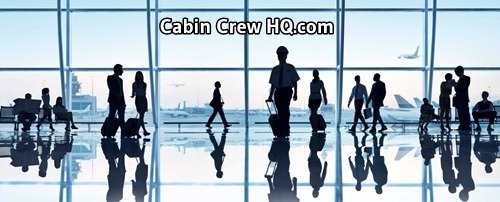 2013 Cabin Crew Female Hiring in Jakarta Sep 2013
Details of the Cabin Crew Walk-in job interview.
Date: 21 September 2013
Time: Registration will be from: 9am to 3pm
Venue: Service Quality (SQ) Centre Indonesia
Wisma Asia 15th Floor (access via basement)
Jl Letjen S Parman Kav 79
Slipi Jakarta
Singapore Air Requirements

* Minimum age of 18 years old
* Females who are at least 1.58m in height
* University degree holder or Diploma 3 holder with some working experience
* High level of English proficiency
* Willing to be based in Singapore

Singapore Airlines Training

Our comprehensive 4 months training programme will cover topics such as:

* Product Knowledge including Food & Beverage
* Service Procedures
* Passenger Handling
* Deportment & Grooming
* Language & Communication Skills
* Safety Equipment Procedures
* First Aid

On successful completion of training you will commence flying duties.

Remuneration & Service Benefits from Singapore Air

You will be paid a basic salary during training. Upon graduation, you can look forward to a basic salary and various allowances amounting to about SGD $3,500 a month. In addition, there is an annual wage supplement of one month's basic salary and profit-sharing bonus. You will also be entitled to free travel to any SIA destination once a year and enjoy discounted travel at other times.

Source: http://www.singaporeair.com/en_UK/careers/cabin-crew-appointments/