It might be intimidating to apply for such a large airline as ANA All Nippon Airways. With its incentives and high salaries for flight attendants, you might already expect that you will have a lot of competitors. But even though it might be challenging, it is still ideal for you to apply. ANA All Nippon Airways provides a great career, and if you are hired, you will enjoy a lot of perks and benefits.
With this article, you can acquaint yourself with the application process and requirements. It can help prepare you so that you can get higher chances of being hired.
All Nippon Airways (ANA) is the largest airline in Japan by revenues and passenger numbers. ANA's international hub is at Narita International Airport (NRT), and its domestic hub is at Tokyo International Airport (HND). Together with the regional airline, ANA Wings, the entire ANA group forms the largest Japanese airline passenger grouping.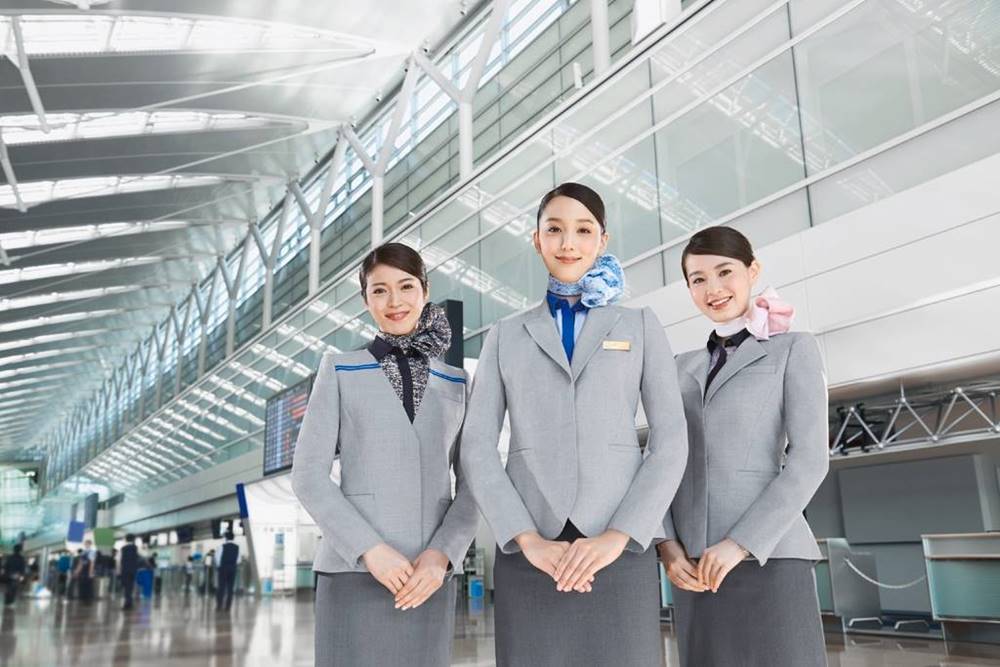 Overview
As one of the largest airlines worldwide, ANA All Nippon Airways has provided quality service since its conception. From amenities to staff, this airline ensures that everything they have is of a high standard. With various awards and certifications to their name, ANA All Nippon Airways is a prestigious company that has raked in numerous passengers and revenue throughout the years.
ANA All Nippon Airways is currently the biggest airline in Japan. Most of its flight destinations are in Japan and its different cities. In addition, it is an airline that has international services all around the globe, traveling people in and out of Japan.
Responsibilities
When you get hired, there will be responsibilities and duties that you need to fulfill. All Nippon Airways have a standard of quality that you need to meet. Since this airline has an excellent reputation, it is crucial that you do your part to maintain it.
As one of their flight attendants, here are your responsibilities.
Assist and conduct flight checks before and after the flight
Attend to the safety and comfort of the passengers
Answer passenger inquiries
Make necessary announcements during the flight
Serve meals and refreshments to all passengers
Help during emergencies
Demonstrate necessary emergency procedures
Take care of required flight security measures
Qualifications
Not everyone can be a flight attendant. With a large corporation like All Nippon Airways, the requirements become stricter. If you want to apply, here are the qualifications that you need to have to be hired.
Physical Requirements
Must be above 20 years of age
Must be at least 160 cm. for female applicants
Must be at least 170 cm. for male applicants
Must have a weight proportional to the applicant's height
Must have a minimum arm reach of 208 cm. on tiptoes
Must be in excellent health condition
Must not have visible tattoos
Must not use glasses, but contact lenses are permitted
Must not wear dental braces
Educational, Personality, and Skill Requirements
Must have a bachelor's degree
Must have good English skills
Must have a TOEIC score of 700 points and above
Must have a pleasant and diplomatic personality
Must have excellent interpersonal and communication skills
Must be able to adapt to different climates and cultures
Must have no previous criminal records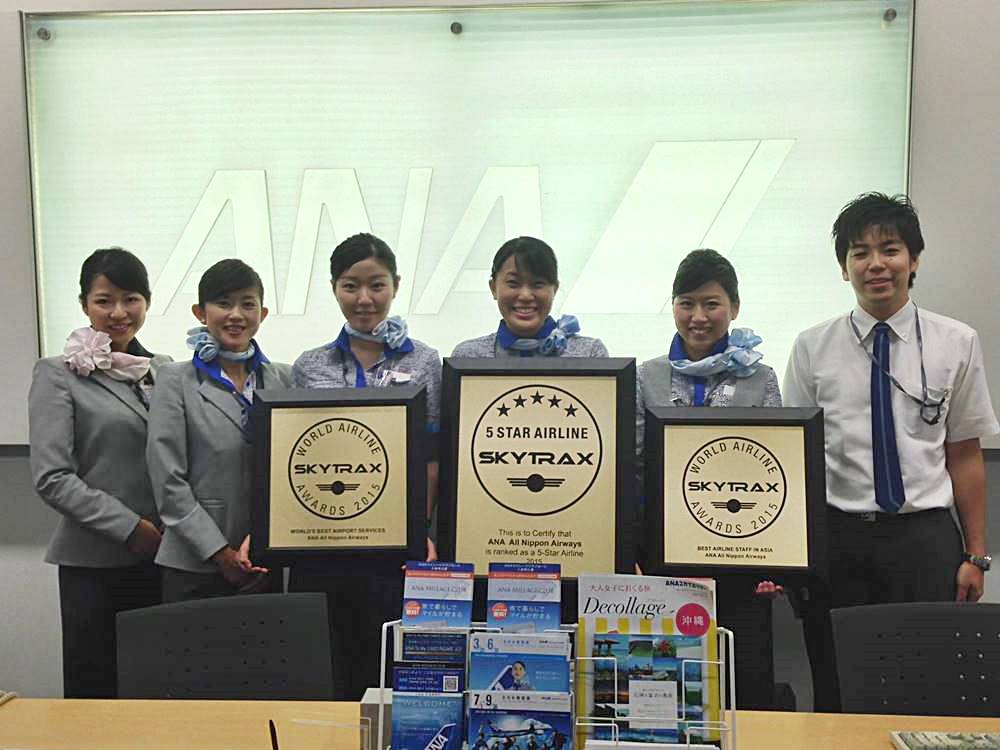 Document Requirements to Prepare
The primary recruitment method for All Nippon Airways is through an online application. Therefore, you will need to attach the required documents to the available form. Since you do it digitally, you must have your requirements ready before you fill it up.
Here are the documents that you are required to have:
Colored copy of valid passport
An up-to-date resume that is written in English
Copy of TOEIC result with the required score
Formal, passport-size photo
Even though it is only online, remember to submit only valid information. It is also essential to submit recent documents instead of outdated ones. This can help improve your chances of being contacted for an interview.
Where to Apply for a Job for ANA All Nippon Airways Online?
With ANA All Nippon Airways, the first step for an applicant is the online job application. All Nippon Airways will add available links to jobs to their main careers page during open hiring periods. To see the available positions, please click the following link: https://www.ana.co.jp/en/sg/share/about_ana/employ/
How to Become a Cabin Crew for ANA All Nippon Airways
Before you can get hired, you need to go through various steps during your application process. Here is a step-by-step procedure for your All Nippon Airways cabin crew application.
Step 1: Finish the online application.
Your first step is to go through the online application. You will need to visit the website and click on the open application form for cabin crew members or flight attendants. Next, fill up the online application form and attach the necessary documents. Make sure that you have all the requirements. Once you do, you can now submit your online application.
Step 2: Wait for contact.
When it comes to ANA, they will be the ones to contact prospective hires. After you submit, you can wait up to a month and a half for their response. Most of the time, it will be a long waiting game because there are many other applicants.
Step 3: Prepare for your interview.
If ANA All Nippon Airways contacted you, congratulations! You are a few steps away. While you wait for your scheduled interview date, make some preparations. There will be two rounds of interviews and a written test. Polish your English skills and think up answers to possible questions in advance.
Step 4: Take the test and interviews.
You will have two rounds of interviews to go through. The first one will be a group interview. If you passed the first interview, you would be scheduled for an interview with a few other applicants and a board member. You will also have a written test.
Monthly Salary of an ANA All Nippon Airways Flight Attendant
Many factors can affect the salary of a flight attendant. There are promotions, salary increases, and seniority to consider. The pay for an All Nippon Airways flight attendant is $3,100.00. However, it can go as high as $5,000.00.
Aside from the monthly salary, you can also get additional benefits as part of the cabin crew:
Free and discounted ANA flight tickets for staff and dependents
Complete insurance packages
Exclusive training in Japan
Annual bonus for qualified employees
Opportunity to meet new people and experience different cultures
Chance to explore new destinations
Video: ANA All Nippon Airways Crew in Action During the Pandemic
While the flight industry has decreased during the pandemic, it has risen again in recent days. Because of the pandemic, safety and security regulations have changed. This is also applicable to ANA All Nippon Airways.
During the pandemic, cabin crew members and flight attendants receive additional responsibilities, including:
Request all passengers to wear a mask
Provide additional sanitizing services
Wear masks and gloves always
Provide alcohol sheets and plastic bags to passengers
Photos: ANA Flight Cabin Crew Uniforms
Check out these pictures of ANA (All Nippon Airways) flight attendants in uniform so you can get an idea of what it's like to work for this company if you apply for a position here:
Does ANA Hire Male Cabin Crew?
Yes, ANA hires males as cabin crew. While there's a less population of men flight attendants at ANA in the workforce, they do hire males as flight attendants. So you can apply for the said position if there are hiring opportunities available in your area.
Frequently Asked Questions
Here are the frequently asked questions regarding the requirements, benefits, and application process for ANA All Nippon Airways.
1. Do I need to speak Japanese?
While it can help increase your chance of being hired, All Nippon Airways do not require their cabin crew and flight attendant applicants to know Japanese. However, if you are fluent in Japanese, it can be an advantage.
2. Which languages do I need to be fluent in?
The only language you need to be fluent in is English. ANA requires applicants to submit their TOEIC results. You will need to reach at least 700 points to meet the minimum requirement.
3. What happens after I get hired?
Once you get hired, you will receive training first. Your training will take place in Japan. ANA will cover all expenses – from housing to flight – during this training period. You can start working after taking the training.
4. Will there be promotions or salary increases?
Yes. Depending on your current performance, you can get a promotion or a salary increase.
5. Will being taller than the minimum height requirement increase my chance of being accepted?
Being taller does not necessarily increase your chances. While it can be an advantage, many flight attendants only reach the minimum height. It is more important to have a great resume and to do well during the application process.
6. I still have not received any contact weeks after I submitted my online application – what should I do?
During their application periods, All Nippon Airways receive hundreds to thousands of applications. Therefore, if you do not receive any contact within two weeks, do not fret. You can wait until around a month and a half.
7. If I get rejected, can I try to apply again?
Yes. Polish your CV more, and you can try again.
8. There are no open applications on the website – what can I do?
If there are no open application links, this means that ANA is currently not hiring. Please wait until they start their application period again.
9. What can I do to increase my chances of being contacted after the online application?
Since your first step is with your online application, you must make an excellent first impression. Next, create a great resume that showcases your skills.
10. Am I required to have previous work experience as a cabin crew member?
No. While it can be an advantage, you don't need to have previous work experience.
Summary
As the leading Japanese airline, the competition is tough when you apply to All Nippon Airways. Since they do not have open applications all year round, they have more applicants than most airlines. However, it is worth it to take the risk and apply. ANA provides great incentives and a relatively high salary.
If you want to increase your chances and stand out, you need to prepare. When it comes to most applications, preparation is vital. This is even more so for online applications, just like with All Nippon Airways. Since your online application will decide whether they contact you or not, you need to ace it. Polish your resume and make sure that you only submit recent and up-to-date documents.
Being a member of a cabin crew is excellent. You can get significant compensation, and there are a lot of additional perks. But it also requires a lot of responsibility. The safety and security of the passengers are in your hands. However, even with that, it is a fulfilling job. It might be taxing at times, but you are compensated well and given a lot of benefits.
Contact Information
ANA All Nippon Airways
Address: Shiodome-City Center, 1-5-2, Higashi-Shimbashi, Minato-ku, Tokyo 105-7140, Japan
Telephone Number: 02-8553-8000
Website: https://www.ana.co.jp/en/
Facebook: https://www.facebook.com/allnipponairways
Instagram: https://www.instagram.com/allnipponairways/
Twitter: https://twitter.com/FlyANA_official