All Nippon Airways (ANA) is Japan's largest airline in terms of revenue and passenger traffic. Narita International Airport (NRT) serves as ANA's international hub, while Tokyo International Airport serves as its domestic hub (HND). The ANA group is Japan's largest airline company in Japan and has given outstanding service since its first day. This airline guarantees that everything they have is of excellent quality, from the amenities to the crew. 
Also Read: 15 Cabin Crew Career Progression Paths for Flight Attendants
ANA is looking for competent candidates who can fill their cabin crew positions with strong commitment and passion. ANA provides more than just a salary; it also provides professional development opportunities, a retirement savings plan, great medical, vision, and dental insurance coverage, and unique travel benefits to letting employees travel the world. Here are the things you need to become ANA's Flight Attendant.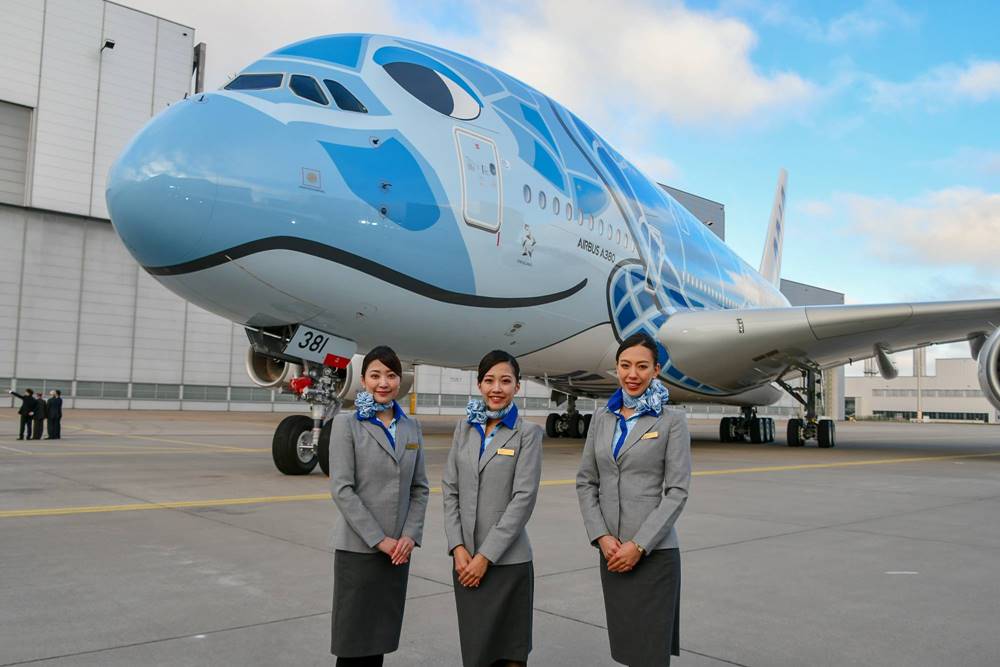 List of Requirements and Qualifications to Become an All Nippon Airways (ANA) Flight Attendant
Must be at least 20 years old.

A bachelor's degree is required.

Must be fluent in English

A TOEIC score of 700 or above is required.

Height must be at least 160 cm tall for a female and at least 170 cm tall for male candidates.

Weight must be proportionate to your height.

A minimum arm reach of 208 cm is required (on tiptoes)

Physically and Mentally healthy.

No visible tattoos.

Wearing eyeglasses is not permitted, but contact lenses are allowed.

Teeth accessories are prohibited.

A friendly and diplomatic personality is required.

Excellent interpersonal and communication skills.

Must be adaptable to many climates and cultures

No criminal records.
Responsibilities:
Before and after the flight, you need to do some inspection.

Respond to passenger inquiries

Assist passengers with their seats.

Attend to the passengers' safety and comfort.

Make any necessary announcements throughout the trip.

Provide meals and beverages to all travelers

Assist in times of emergency.

Display the appropriate emergency procedures and equipment.

Take care of all necessary flight security precautions.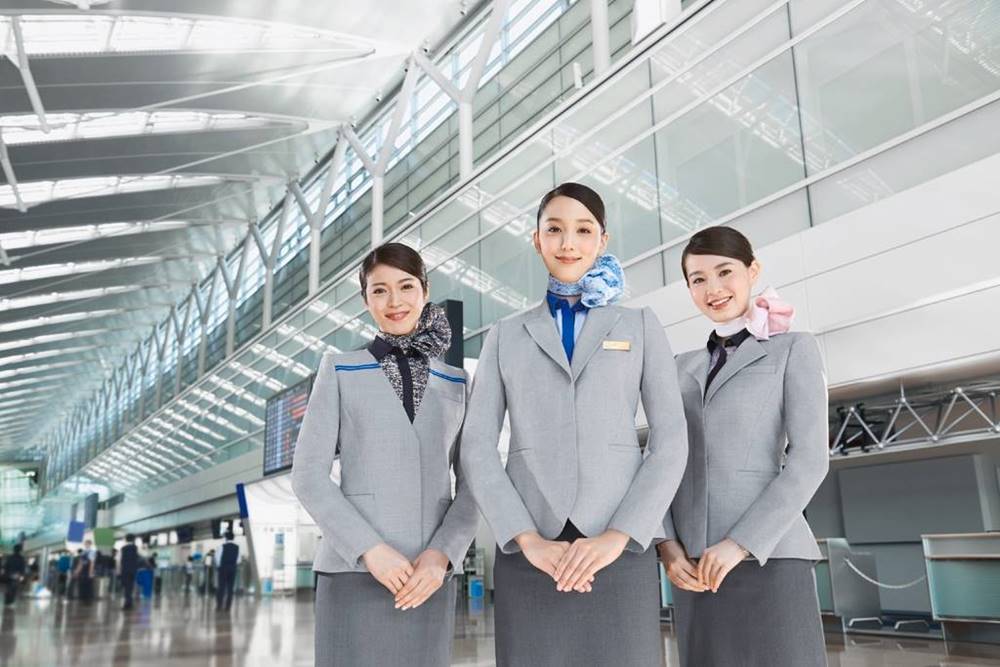 Application Process
Step 1:  The first step is to complete the online application. You must go to their official website career page. You can go here: https://www.ana.co.jp/en/us/the-ana-experience/about-ana/employ/
Look for a Flight Attendant job vacancy. Click the "Agree and Proceed" check box then click the "Apply to this Position" button.
Step 2:  You will be redirected to a document where you can see some of the details of jobs and where you will be sending your Application or CV.
Step 3:  Wait for a response.  ANA will only contact qualified applicants. After submitting, you may have to wait up to a month and a half for a response. 
Step 4: Get ready for the interview if ANA All Nippon Airways contacted you. You're only a few steps away. Make some preparations as you wait for your appointed interview date. A written exam will follow two rounds of interviews. Practice your English and prepare responses to potential questionnaires ahead of time.
Step 4:  There will be two rounds of interviews. The first will be a panel discussion. If you made it through the first round of interviews, you'd be invited to a second round with a few other applicants and a board member. A written exam will also be administered.
Here are some of the documents you need to prepare:
Colored copy of your Passport

Well-written Resume/CV

Copy of TOEIC result with the required score.

Formal Passport Size and Full Body Picture.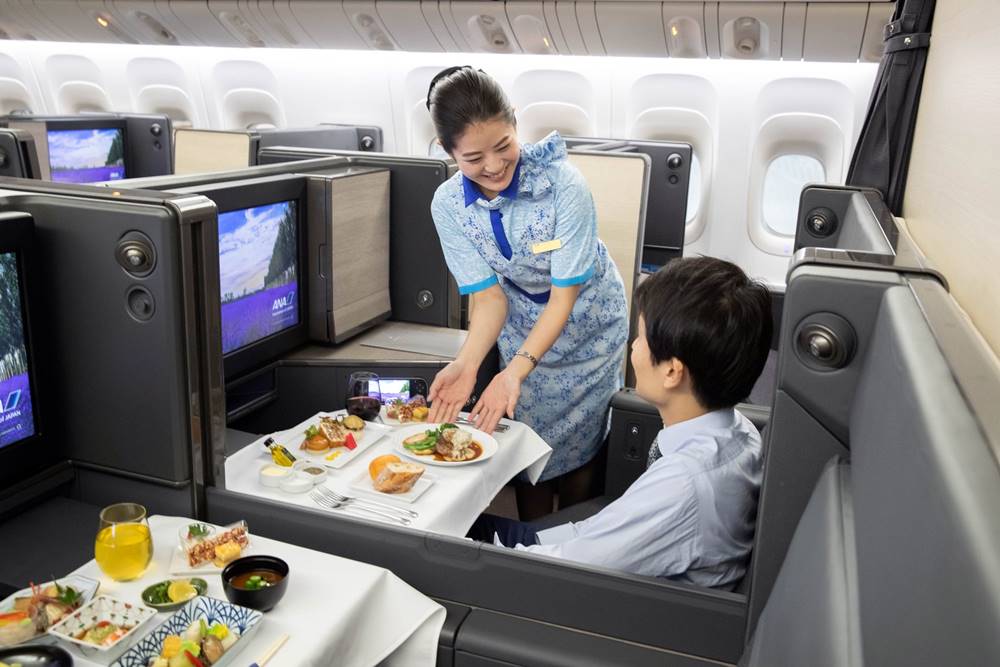 Salary and Benefits
All Nippon Airways flight attendants earn $3,100.00 to $5,000.00 per month. A flight attendant's earnings are affected by a variety of factors. Promotions and seniority are all significant factors to consider. As a member of the cabin crew, you may be entitled to the following benefits in addition to your monthly salary:
Employees and dependents receive free or discounted ANA plane tickets.

Insurance Package

Annual Bonus

Opportunity to travel and meet new people and learn about different cultures
Video: What Flying in Japan during Coronavirus with ANA is like
This video will show you how ANA or All Nippon Airways handle the Covid-19 pandemic to keep their crews and passenger safe from the said disease. Explore behind the scenes of this largest Japanese airline and you can tell how it compares to your country and if ANA's services truly deserve the Made in Japan label. The first stop of this virtual tour is how ANA's Cleaning Crew cleans all corners inside the plane. You will also see how the Engineering unit of ANA changes the plane's Hepa Filters to give the passengers inside the plane clean and fresh air.
Photos: All Nippon Airways (ANA) Cabin Crew Uniforms
Check out these pictures of ANA's crews so you can see what they look like in uniforms:
Frequently Asked Questions
Here are some common questions and answers about the job requirements as a cabin crew for All Nippon Airways (ANA):
1. What happens once you're hired?
You will undergo training and this will take place in Japan. ANA will cover all expenses for this training session, from lodging to flights. 
2. Will there be any promotions or raises in pay?
Yes. If you performance is good, then expect to get a promotion and salary raise.
3. Where is ANA located?
All Nippon Airways (ANA) is a well-known Japanese airline based in Tokyo with hubs in Tokyo Narita, Tokyo Haneda, and Kansai Osaka.
4. What if there is no vacancy on their career page?
ANA's career page is very active in posting job vacancies. Just wait for it, check their website from time to time, especially the career page.
5. What can I do to boost my chances of being contacted
after completing the online application?
You must make a strong first impression because your first step is to submit an online application. Make an outstanding résumé that shows your strengths and experiences related to the position you are applying for.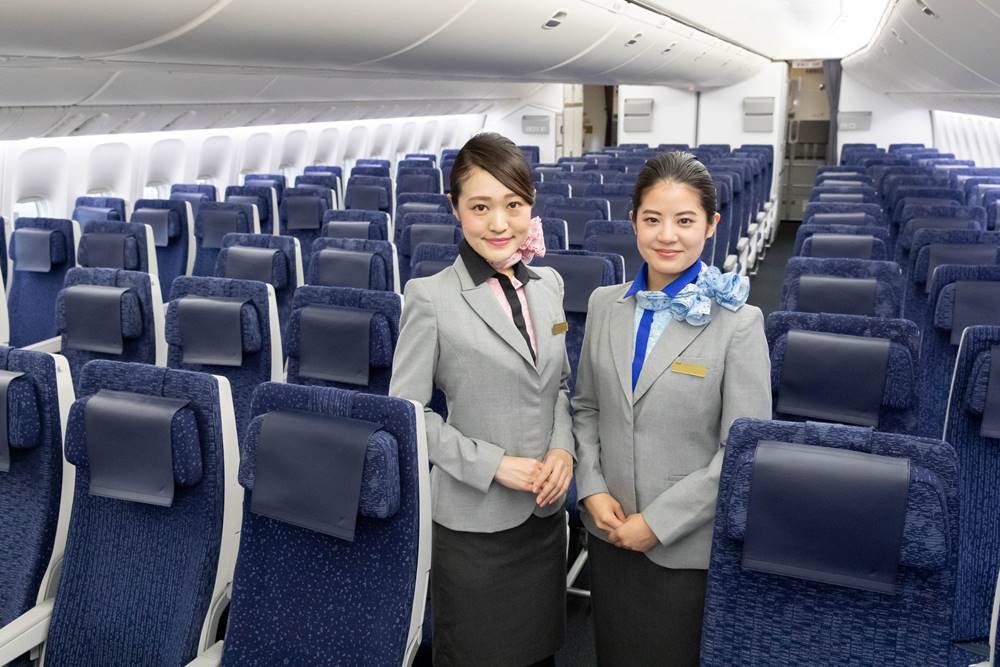 Summary
On a weekly basis, ANA operates flights to 90 locations worldwide and more than 200 flights between North America and Japan, employing 13,000 ANA employees and 34,000 ANA Group employees worldwide. The airline considers its personnel to be its most valuable asset.
If you are interested in applying as a Flight Attendant at ANA, you're making the right decision. With your skills, characteristics, experience, and clean background, you can be part of the largest airline in Japan.