Aer Lingus is the flag carrier airline of Ireland and the second-largest airline in the country after Ryanair. Based in Dublin, Aer Lingus operates a fleet of short-haul, narrow-body Airbus A320-family aircraft and long-haul, wide-body Boeing 757s and Boeing 767s.
Also  Read: Venice Layover Guide: Best Things to Do in 24 Hours
Currently, Aer Lingus employs around 4,000 people and operates a fleet of 57 aircraft. The airline has its main operating base at Dublin Airport and also flies to Cork, Shannon and Knock airports. It has about 93 total destinations. Aer Lingus has been a member of the Oneworld alliance since 2000 and joined the Star Alliance in 2007. Join Aer Lingus' flight attendant team and enjoy a stable career with good pay and benefits.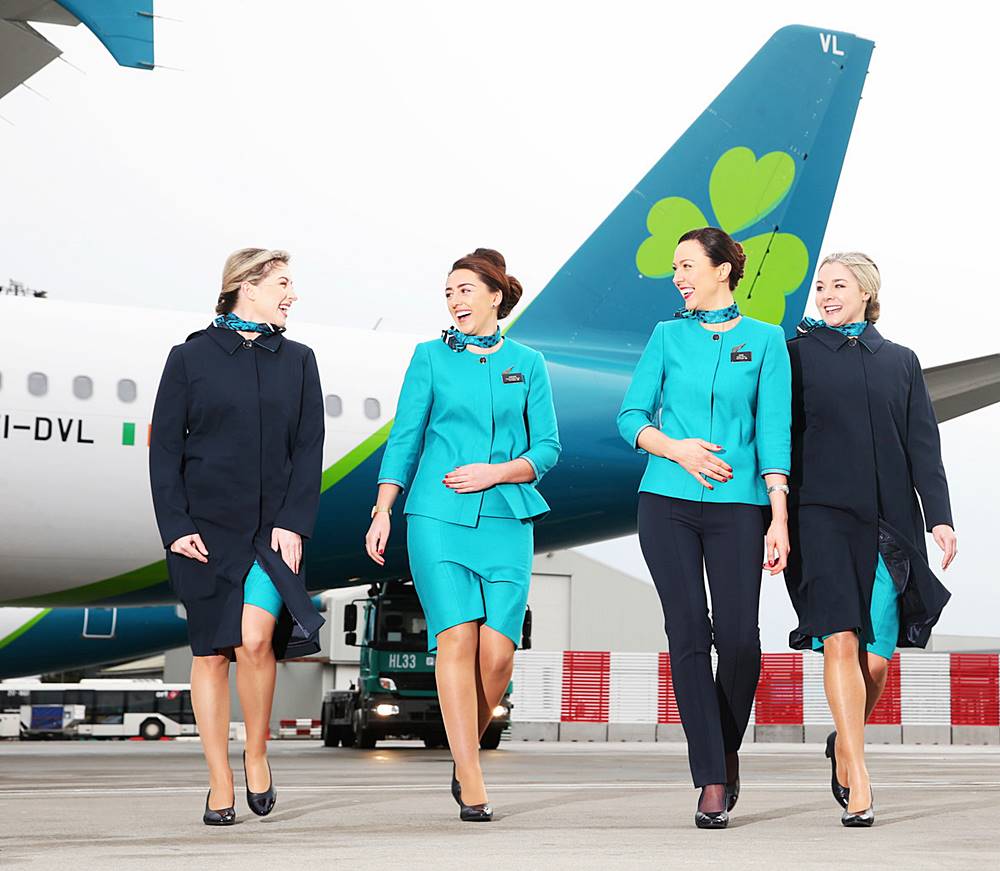 List of Requirements and Qualifications to Become an Aer Lingus Flight Attendant
To be admitted as Aer Lingus flight attendant, there are certain qualifications that needed to be satisfied. This will ensure that the safety of the passengers will be the utmost concern and that they become stress-free during flight. Safety-minded, committed, and responsible flight attendants are what the company needs because it needs to protect the interest of the passengers.
Applicants must be at least 18 years of age
Applicants must be between 5"2"' to 6'2"" tall; weight-height must be in proportion
Must be able to pass the reach test
Has the eligibility to live and work in the Republic of Ireland without restriction (EU Passport Holder or Non-EEA Citizen holding Stamp 4)
Applicant must have a combined 12-month experience in a face-to-face customer sales job
Fluency in English, both spoken and written
Passport must be unrestricted for worldwide travel
Non-visible tattoos and piercing when using Aer Lingus uniform
Flexible in working during weekends, holidays, and overnights including unsociable hours
Knowledgeable in preflight inspection duties
Can ensure a clean and polished plane by working with pilots, maintenance, and cleaning staff
Must need to provide details of three contactable referees
Must understand all service methods and products of their assigned aircraft
Must know how to maintain a clean and safe cabin environment
Can complete a medical questionnaire and medical examination
Has the ability to communicate in a second European language
Knows how to maintain orderliness in the designated aircraft bedding and locker room
Ability to arrive within 90 minutes from homebased when on reserve duty
Able to swim 25m unaided
Previous experience as a cabin crew and holders of an EASA Attestation of Initial Safety Training issued after April 2014 are desirable criteria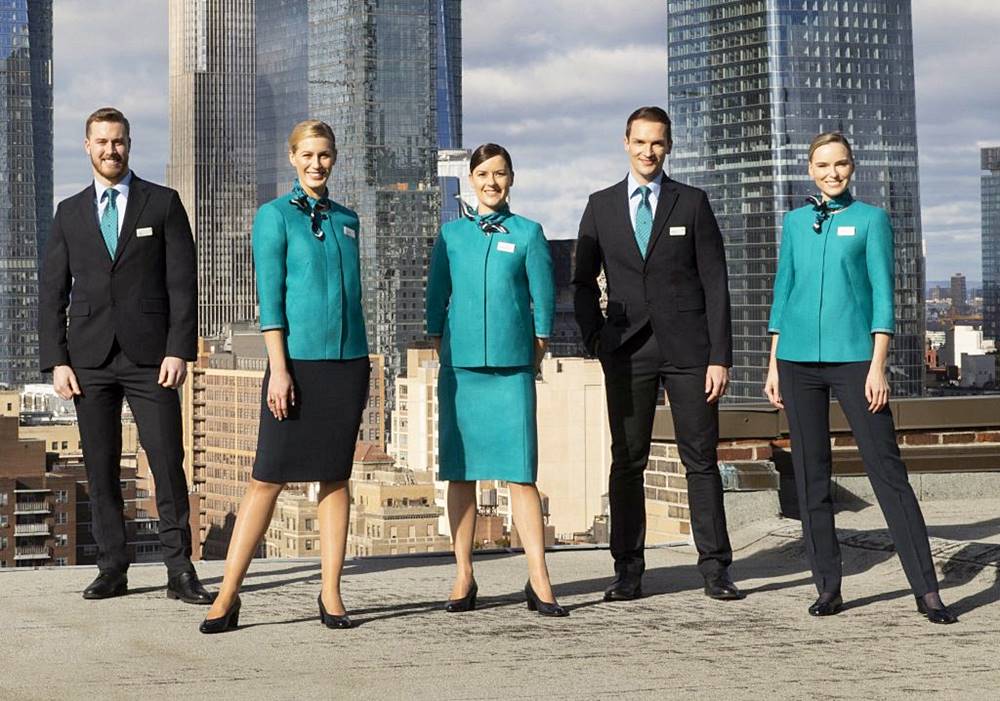 Application Process
 Step 1. Online Application
 Any current cabin crew/flight attendant vacancies can be applied online. It is important to fill in all the screens and attach their CV. You can check the company's webpage to stay informed of all the possible changes and important announcements.
 https://www.aerlingus.com/careers/practical-information/recruitment-process/
 Step 2. Telephone Interview
 The recruitment process will start in a telephone interview. They may call candidates whose applications look interesting. Some of the things the needed to be asked are: (1) details on the application form, (2) reason for applying, the skills, experience, and qualifications the applicants possess, (3) expectations from the applicants that meet the needs of the company, and (4) reason why the applicant is interested in the job applied for.
 Step 3. In-person Interview
When the candidate is selected, an invitation for an in-person interview is scheduled. This is the most important date to tell the interviewer about your skills, experience, and motivation. This is a great opportunity for you to demonstrate and give examples of past experiences about yourself.
 Step 4. Test and Assessment
Several tests and assessments are used to predict all qualified applicants' sustainability for the job they are applying for. There are spelling tests to flight simulations that may be available online. These tests can be done either at home or may require the applicants to proceed to Aer Lingus Office.
Step 5. Security Clearance Procedure, References and Medical Checks
The safety and security of the passengers is the company's main responsibility. These will include a background check for the last 5 years, references check with recent employees and educational establishments, qualifications, and licenses, checking of criminal records, if any, and completion of medical questionnaire and attend a medical at a local doctor's practice at the company's expense.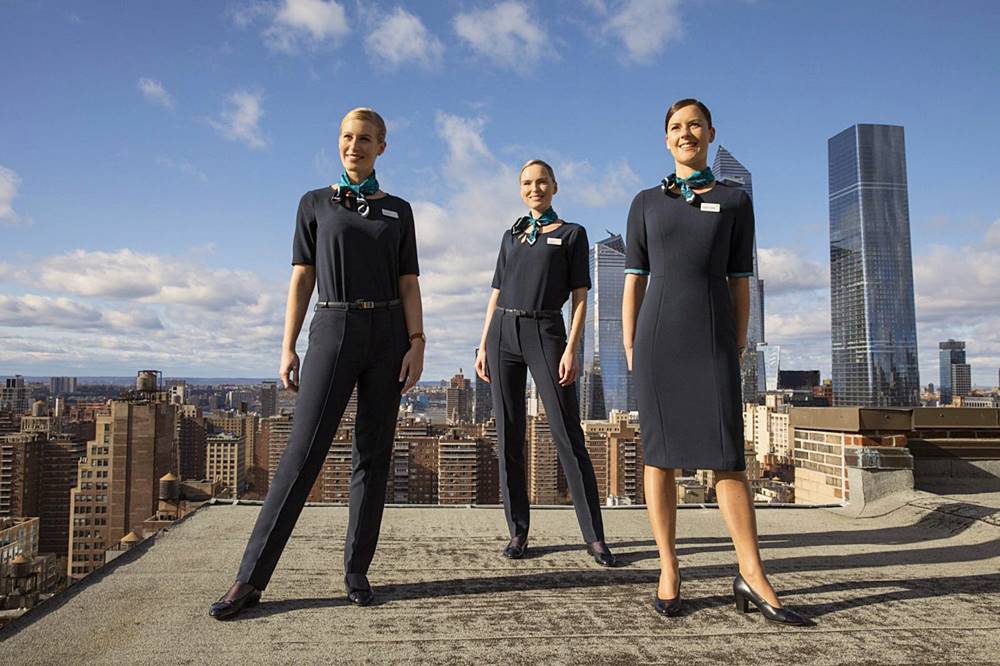 Salary and Benefits
 The airline provides a potential monthly take home pay between €1,900 and €2,000
Flight attendant training is provided by their in-house Training Academy at the Dublin Airport
All cabin crew is entitled to employee Assistance Program
All flight attendants at Aer Lingus are entitled to post-employment trainings
Cabin crew has the security of working at a very financially stable company
All cabin crew at Aer Lingus has shopping discounts in Dublin Airport
Video: TRIPREPORT Aer Lingus (Economy) Airbus 321LR Newark-Dublin
 This video shows a trip report on Aer Lingus Economy Airbus A321LR flight from Newark to Dublin. You can check the link below.
Boarding
It is important for you to prepare the necessary documents like passport, visa, ID card, and ticket before boarding Aer Lingus.
Cabin and Seat
Aer Lingus' A321LR has a Business Class cabin with proper lie-flat seats up front, alternating between 2-2 and 1-2 arrangement, with a total of 16 seats over 6 rows. This is then followed by the regular Economy Class with a 3-3 configuration.
Inflight Entertainment
Airbus 321LR offers a solid selection of movies and TV shows to watch, an audio library, and some games are offered as well. You can even use your smartphone as a remote control to download Aer Lingus Play app before the flight
Dinner Service
There is a vegetarian meal that is pre-ordered and is not included in the menu. The main course includes stir fried vegetables, spinach, and rice.
Inflight Wi-Fi
The plane is equipped with onboard Wi-Fi. You can purchase a plan of your choice for your chatting experience. Depending on your needs, plans may vary from €3.49 to €20.49.
Photos: Aer Lingus Cabin Crew Uniforms
Check out these pictures of Aer Lingus crews so you can see what they look like in uniforms:
Frequently Asked Questions
Here are some common questions and answers about the job requirements as a cabin crew for Aer Lingus:
The following are some of the common questions asked about Aer Lingus flight attendants.
1. What are the basic documents that I need to comply with before applying as a cabin crew at Aer Lingus?
 The documents to prepare are the applicants' CV/Resume, application letter, valid passport, documented proof that allowed to live and work in the Republic of Ireland especially for non-Irish applicants, school diploma, Police Disclosure certificate from home country, and documented proof of previous cabin crew experience.
2. Is there any specific height requirement for a cabin crew Aer Lingus applicant?
 There is a height requirement being required as Aer Lingus applicant. The applicant must be between 5'2" and 6'2" in height.
3. What is the age requirement at Aer Lingus?
 All aspiring flight attendant at Aer Lingus must be at least 18 years old.
4. How long does the cabin crew training last?
 Aer Lingus provides a five-week training to all cabin crew before taking them onboard. In this way, the cabin crew is already capable of developing and applying the skills and knowledge about their role.
5. Where will the training be held?
 Trainings are held at Aer Lingus' in-house Training Academy. It is headquartered at the Dublin Airport in Ireland.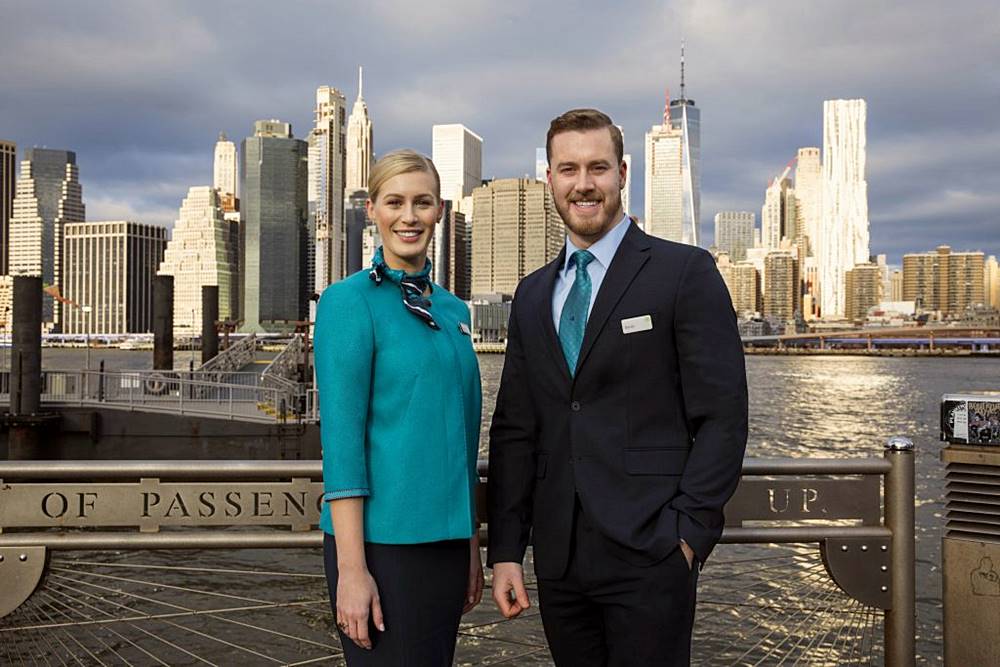 Summary
Aer Lingus understands the urgency of reducing environmental impact. The company is urged to take the necessary, effective, and measurable steps from the ground to the air. Starting from their office, reducing waste is one of the most basic ways to reach a more sustainable way to fly. The airline is one of the first airlines group in the world to commit to have a net-zero carbon emission by 2050. The four pillars in which net-zero carbon emission is anchored are carbon reduction, waste reduction, energy efficiency, and noise reduction.
Through Aer Lingus, you can elevate your flying experience and connect to a world of learning and entertainment. You can enjoy the ride with the airline's onboard features like in-flight entertainment, luxury dining, and unwinding in their lounge and relaxing rooms. Aer Lingus is now a low-cost airline that does not only offer high quality flight services but has flights both domestically and internationally.
https://www.aerlingus.com/about-us/corporate-responsibility/sustainability/
https://www.aerlingus.com/careers/practical-information/recruitment-process/
https://www.aerlingus.com/experience-aer-lingus/
https://centreforaviation.com/data/profiles/airlines/aer-lingus-ei
https://cabincrewhq.com/recruitment/aer-lingus/#Frequently_Asked_Questions
https://www.youtube.com/watch?v=fuvdwe_Z6LQ