Aerolineas Argentinas is the flag carrier airline of Argentina, and it is one of the oldest airlines in the world. The airline was founded in 1950, and it has been providing safe and reliable air travel ever since. One of the things that set Aerolineas Argentinas apart from other airlines is its commitment to customer service.
Also read: How to Answer: Tell Me About Yourself
While Aerolineas Argentinas was established in 1950 and immediately became Argentina's flag carrier, its origins can be traced back to 1929. This airline began operations, serving Mendoza and Posadas and employing Jean Mermoz and Antoine de Saint-Exupéry as its first pilots. Now, Aerolineas Argentinas is the largest airline in Argentina. Just like any other company, the said airline also experience a period of drowning from financial difficulties that put the airline on the verge of closure. But Aerolineas Argentinas has successfully managed to stand tall until this moment time.
Despite the success they're experiencing, this airline never forgets the contribution of its fleet members. Aerolineas Argentinas has a heart for its employees and this is one of the reasons why aspiring flight attendants in Argentina choose this airline – they really value their FAs. If you're wondering about the mentioned standards for their FAs, here is the list: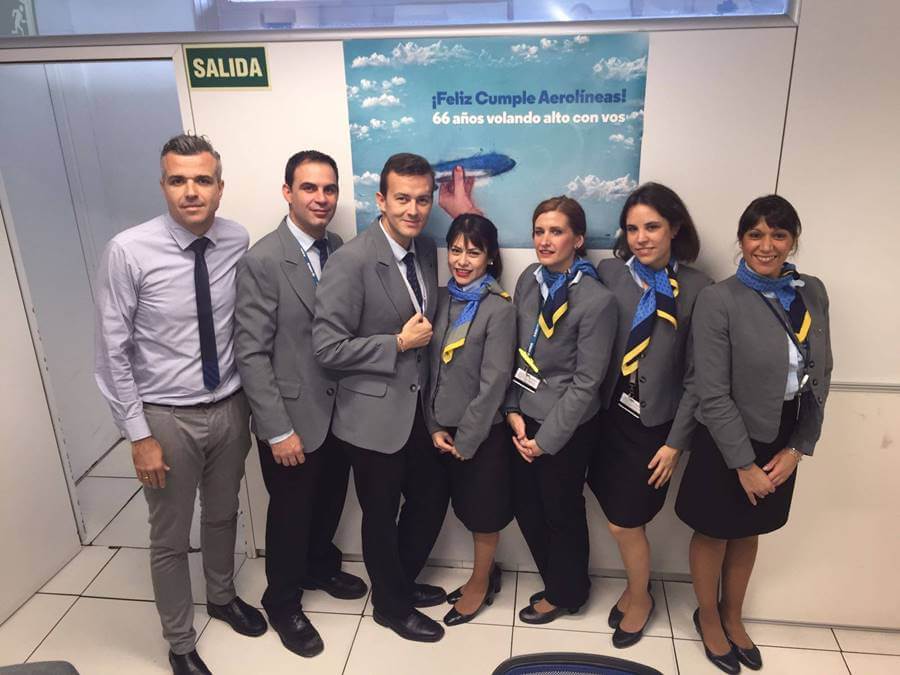 List of Requirements and Qualifications to become an Aerolineas Argentinas Cabin Crew
If you're wondering about the mentioned standards for their FAs, here is the list:
Must have a minimum age of 18 years old.
Standing between 163 cm and 175 cm (5'4″ and 5'7″) in height for women or 170cm and 185cm in height for males.
Argentinian national who can speak English well.
Permitted to work legally in Argentina
You must have a valid passport is required
You need to pass a background check
You need to undergo a drug test.
Must have correctable vision to 20/40
Meet the job's physical requirements (reach overhead bins, stand for long periods of time, and serve food and beverages.
A tidy and well-groomed appearance is required for the actual professional presentation.
Must be able to swim.
Training Facilities
Aerolineas Argentinas has its own crew training center at the CEFEPRA building (Center for Education and Training for Pilots of the Argentine Republic). It is a full-size mock-up made of airplane parts that serve as a training facility internationally due to its distinctive characteristics among the few in the region. It will serve as a training facility for 5,000 Group members, including pilots, cabin crew, and traffic staff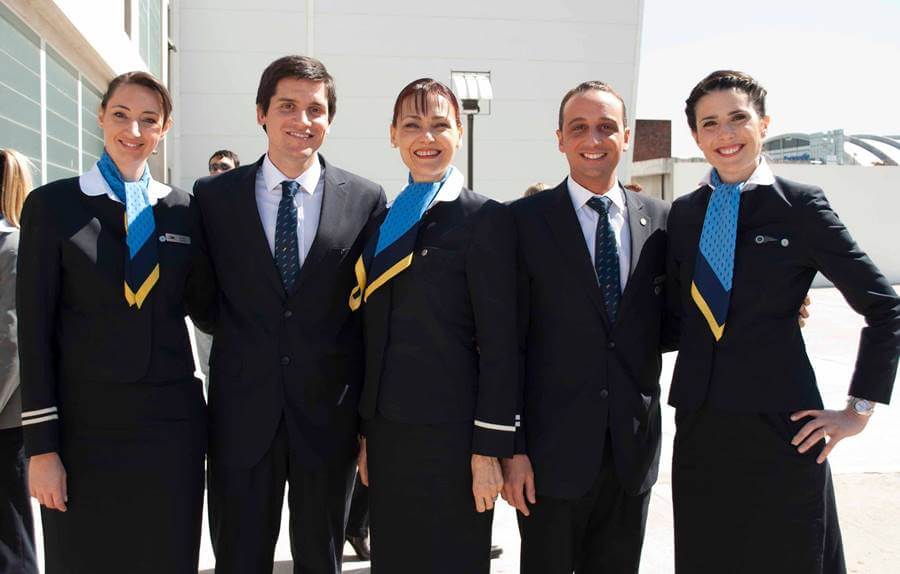 Application Process
Step 1: To get a job inside Aerolineas Argentinas Airlines, you can go here: https://www.aerolineas.com.ar/. Check for possible updates regarding their job postings. You can also visit their Linkedin Page: https://www.linkedin.com/company/aerolineas-argentinas/ and also through their social media accounts for flight attendant job opening alerts.
Step 2: Go on the web pages and check if cabin crew positions are available. Once a job post is open, apply for the position. If a Flight Attendant vacancy is posted on LinkedIn, make your own LinkedIn account for easy access.
Step 3: Prepare all the requirements or documentation needed for your application. Do not also forget to complete your online application with all necessary information without errors.
Step 4: Once shortlisted, they will notify you through call or email. So, keep your lines up and always check for their message.
Step 5: You need to pass the initial interview so you can proceed with the training process.
Step 6: Complete the designated training and you're good to go!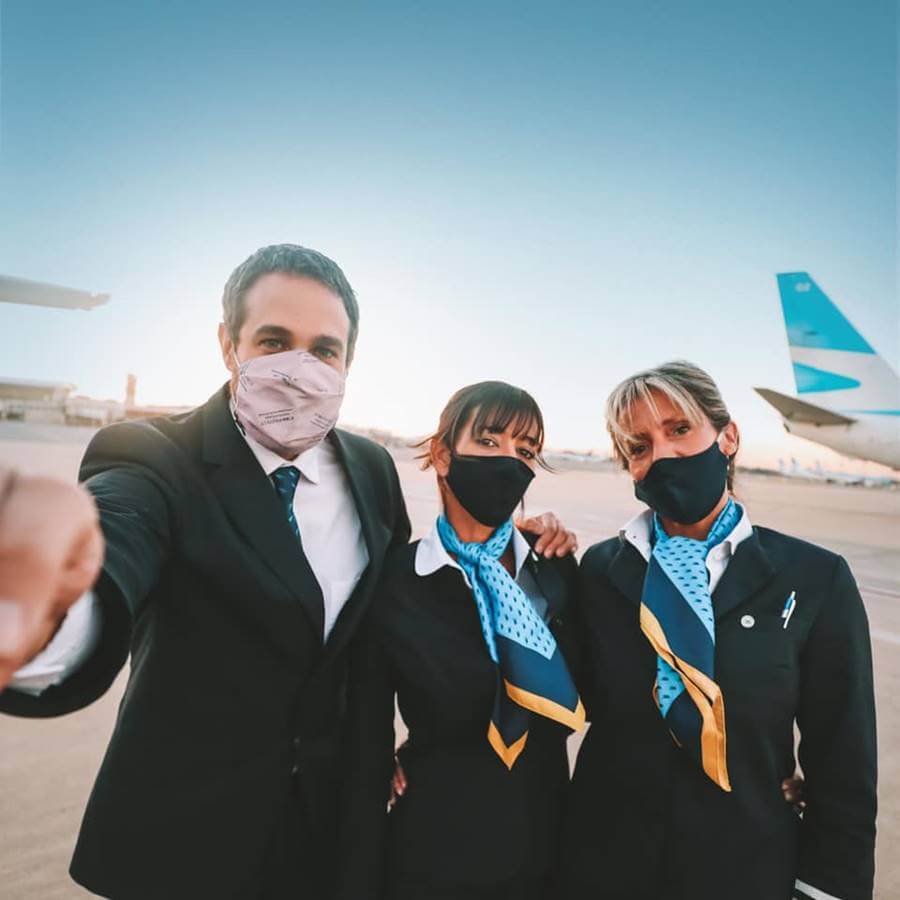 Salary and Benefits
In Argentina, a Flight Attendant normally earns roughly 32,200 ARS per month. Salaries range from 16,700 ARS (the lowest) to 49,300 ARS (the highest) (highest). Flight attendant pay varies greatly depending on experience, skills, and region.
This is the average monthly pay, which includes the following:
Accommodation
Transportation
Health Insurance
Life Insurance
Free travel tickets
Video: Health, Safety, and Security: The Everyday Struggles of Cabin Crew Workers in Aerolíneas Argentinas
Sara Cufré, a Labour Sociology Researcher from Argentina's Centre of Labour Studies and Research (CEIL), speaks at the ICDD Public Talk. She addressed the current aviation problem, which is the result of the Covid-19 containment policy, which has increased the sector's flexibilization, exploitation, and overall precarity. In addition, the speech emphasized workers' individual and collective resistance to these unfavorable tendencies. The said talk mainly focusses on the cabin crew's health, safety, and security of Aerolineas Argentinas.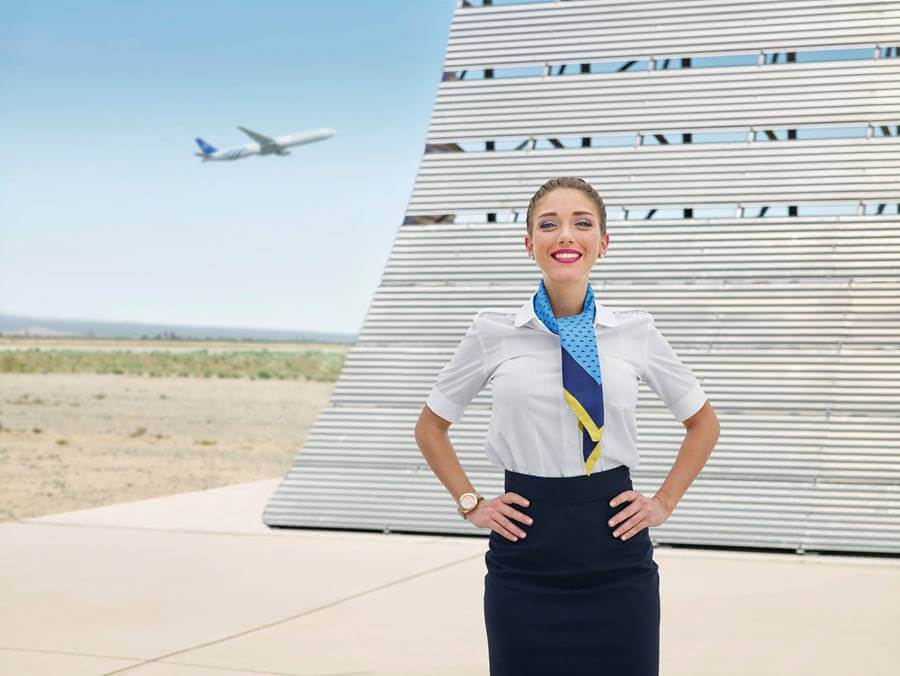 Photos: Aerolineas Argentinas Cabin Crew Uniforms
Check out these pictures of Aerolineas Argentinas crew so you can see what they look like in uniforms:
Frequently Asked Questions
The following are some of the common questions asked about Aerolineas Argentinas Airlines flight attendants.
1. Where is Aerolineas Argentinas located?
Aerolineas Argentinas Airlines is from Buenos Aires, a country in Europe.
2. What should I wear on the assessment day?
Dress smart, and choose colors that are a bit similar to the uniforms of FAs in that fleet.
3. My height is not proportionate with my weight. Can I still apply?
If your height is good but your weight doesn't match it, this may affect your qualification. Same as if your body weight is good, yet you're too tall or short for your weight. Physical appearance really matters for aviation companies.
4. I can't see job or career postings on their website.
You may go directly to their LinkedIn account.
5. How long should I wait for the result of my application?
They will not give you a time frame because once an airline posts a job, applicants automatically pour. It could take days, weeks, or even months. Just be patient and use the said waiting time as a moment to prepare for the interview and other possible requirements.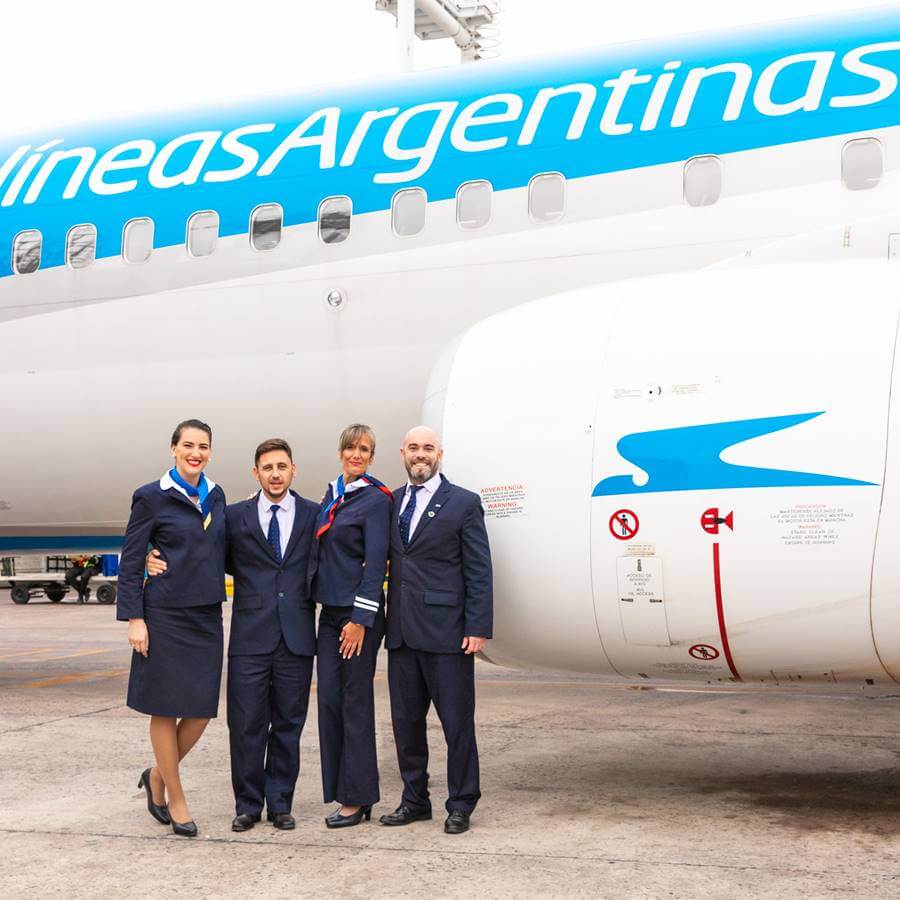 Summary
Aerolineas Argentinas is not just known for having the flag of Argentina. The said airlines is known for defending their cabin crew standards, most especially their flight attendants. Being in the said industry is not easy, so If you are heading to this airline to try your luck, then it is a good decision. Better to be with an airline that values its people.
The airline's flight attendants are known for their warm and friendly demeanor, and they go out of their way to make sure that passengers are comfortable and happy. This outstanding level of customer service is one of the reasons why Aerolineas Argentinas is such a popular choice for travelers.