Muscat, Oman's capital city, is home to Oman Air. The said country is strategically situated with access points to Europe, Asia, and Africa. Oman Air offers numerous domestic and international two-way flights to the countries in this region. They have grown to include India as well as surrounding nations in Asia and Europe in recent years.
Also Read: How to Answer: Why Do You Want to Work for our Airline?
Oman Air is currently one of the most well-known airlines in the world. Through creative marketing tactics, pleasing and professional staff, as well as top-notch onboard services, the airline has successfully set itself apart from rivals. If you want to join their team, here's what you need.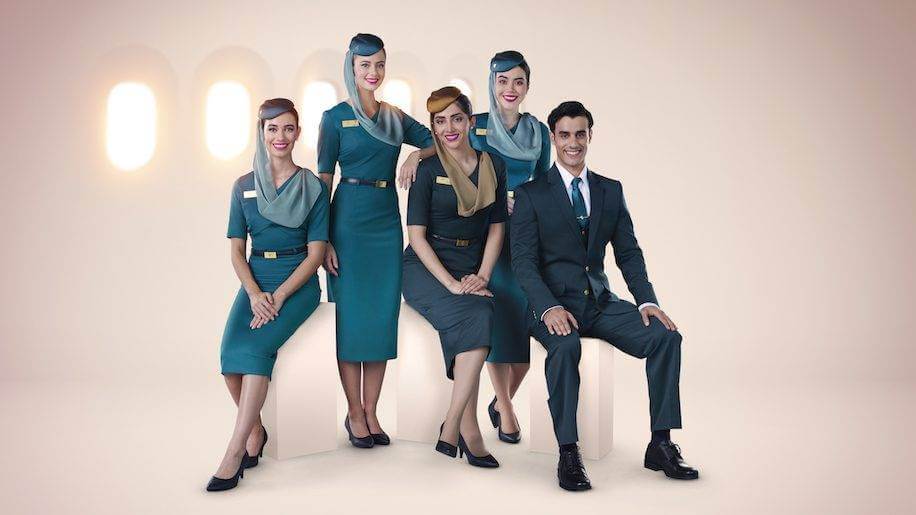 List of Requirements and Qualifications to become an Oman Air Cabin Crew
Must have a College diploma
Candidates from Oman must be between the ages of 18 and 35.
Foreign women applicants may also apply, but the age requirement is 21.
Male applicants must be at least 165 cm tall, while female applicants must be at least 157 cm.
Valid Cabin Crew License.
You must be able to swim.
No visible tattoo.
Clear complexion.
Responsibilities
Inform passengers of the emergency and safety procedures on board falls to a flight attendant. These must be adhered to at all times during a flight.
The airline's safety manual must be followed by all flight attendants. All crew members and passengers must remain safe.
You need to complete tasks from your superiors.
Reliable and secure service. Passengers should receive safe and dependable services from flight attendants.
First aid supervision. They must understand first aid as flight attendants. They must be capable of aiding any injured passengers in an emergency or crisis.
Serve meals and refreshments.
Attend passenger needs.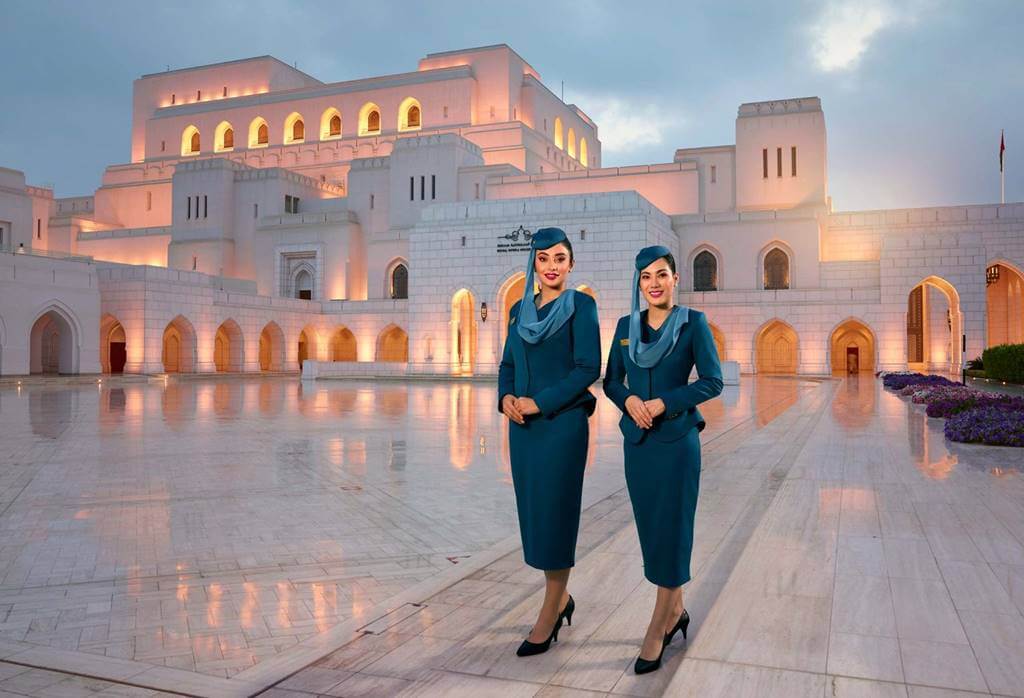 Application Process
Step 1: Go to their careers page and search for a job posting. You can go here: https://www.omanair.com/gbl/en/careers
Step 2: Click the "Know More" button on Latest Vacancies. Look for a Flight Attendant vacancy and submit your application.
Step 3: After registering on their website, wait a couple of weeks for a reply. The typical lead time is six weeks or less.
Step 4: You will get a call for a meeting if you were shortlisted. The meeting will be used to evaluate your abilities as a flight attendant in more detail.
Step 5: You will undergo a second round of interviews following the initial assessment. These will consist of a psychometric evaluation, a skill demonstration, and a visit to the assessment center.
Step 6: There will also be a specific job simulation. After each of these evaluations, the candidate receives a response in three weeks. To have the best chance of getting a slot, make sure to get ready for the simulation.
Step 7: You must go through a series of medical examinations. These are carried out to make sure that being onboard is safe for you. You will also be contacted for a background check.
Step 8:nContract signing can now happen after the clearances have been given. You can start your journey as a member of Oman Air's cabin crew once contracts are in place!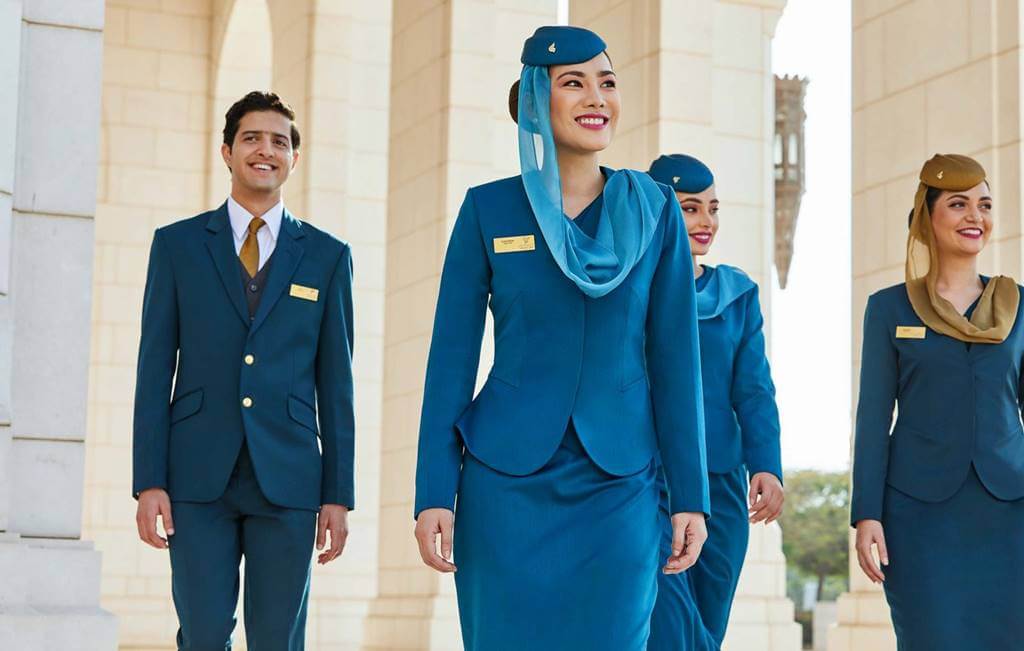 Salary and Benefits
In Oman Air the estimated monthly salary for a flight attendant is about 1,170 OMR. The lowest salary is 610 OMR, and the highest is 1,780 OMR (highest).
Benefits to Life and Health- For employees and their families, Oman Air offers an excellent package of health and life benefits. We provide a range of medical insurance options, as well as life, disability, and vision coverage. Optional plans include long-term care, legal assistance, and reimbursement accounts.
Travel- Oman Air offers its staff members and their families the opportunity to fly on its aircraft almost anywhere in the world. Additionally, they can benefit from reduced airfare on other airlines as well as discounted hotel, rental car, and cruise prices.
Employment Development- We support and provide the tools for our staff members to develop professionally and work toward their full potential.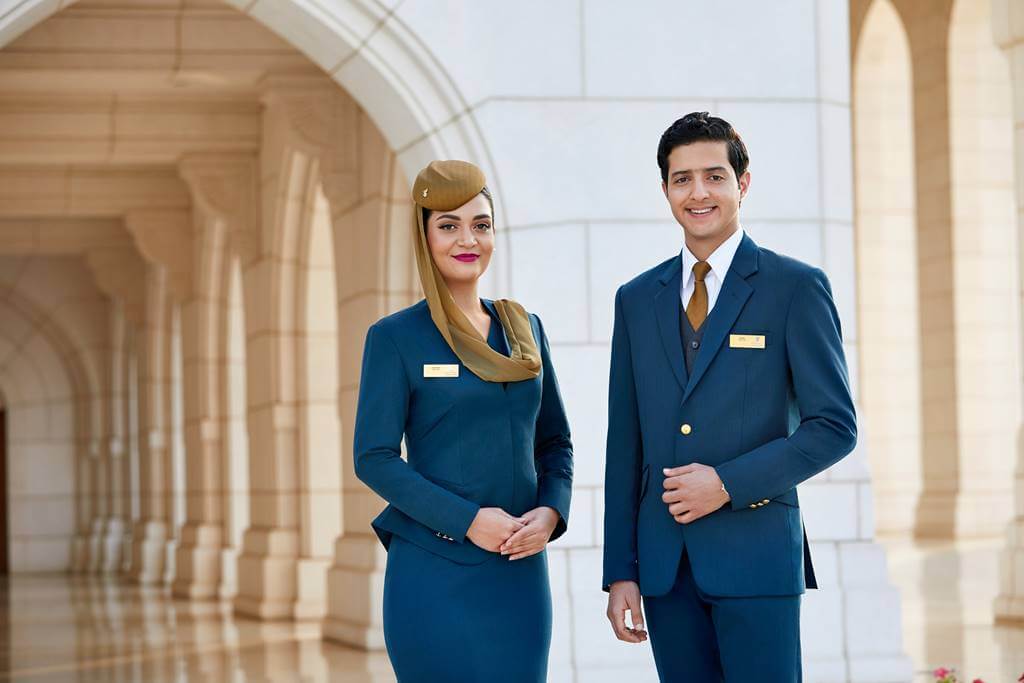 Video: OMAN AIR CABIN CREW ACCOMMODATION TOUR | MUSCAT, OMAN
This 23-minute video is a walkthrough of the hotel accommodation of an Oman Air Flight Attendant. And yes this flight attendant is a Filipina, so the said aviation company is accepting foreign nationals. You will see how comfortable their place is after work and the other perks of being a flight attendant.
Photos: Oman Air Cabin Crew Uniforms
Check out these pictures of the Oman Air crew so you can see what they look like in uniforms:
Frequently Asked Questions
The following are some of the common questions asked about Oman Airlines flight attendants.
1. Does Oman Air only caters to domestic flights?
Oman Air has flights to other nearby countries, despite what the name might imply. These include some European regions and even some Asian nations.
2. Are there sufficient safety precautions in place on flights for both the crew and the passengers?
Yes. Company policies protect crew members, and all flight attendants are required to have first aid training in order to assist in an emergency.
3. Are there height requirements for flight attendants?
Yes. Male applicants must be at least 165 cm tall. Women must be 157 cm or taller.
4. Does Oman Air accepts applicants outside the country?
Yes, foreign nationals can apply to Oman Air. But the requirements are quite different.
5. Does Oman Air provides free accommodation to their flight attendants?
Yes, this will be provided by the airlines. The accommodation that will be given to you is not just an ordinary room.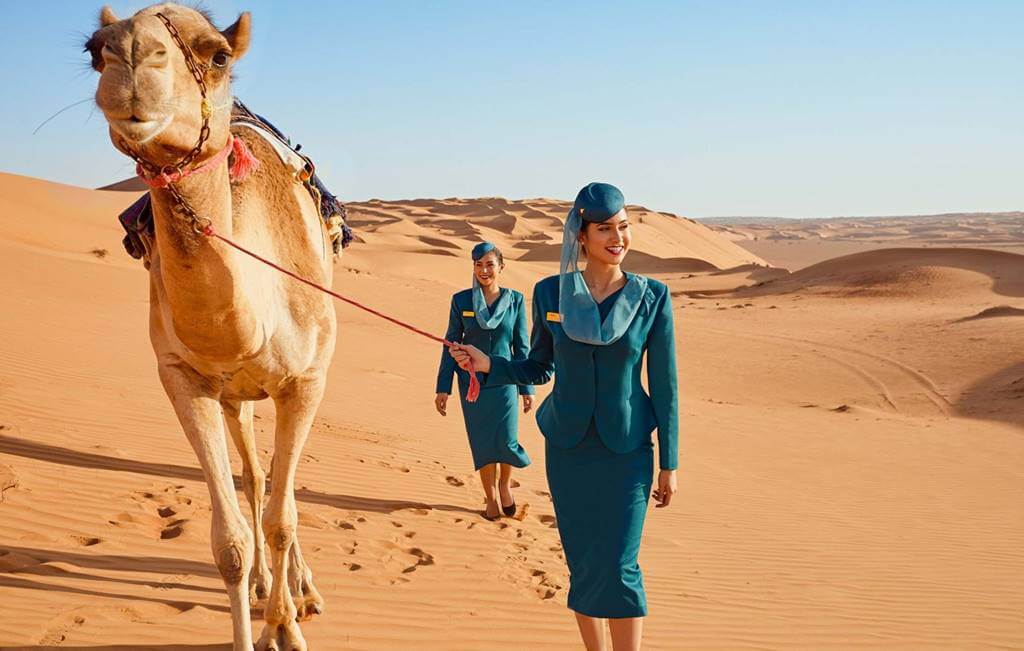 Summary
Many airlines across the world attract those who want to become cabin crew attendants and Oman Air is one of them. If you want to apply as an Oman Air Flight Attendant, you can go to their official website and career page for the latest job postings. Make sure to prepare all the documentation needed before proceeding with your application. Be the best you can be during the interview!