GoJet Airlines is a prominent regional airline established in 2005. As a carrier of United Express, it operates under the brand of its parent company, United Airlines, facilitating essential connections between smaller cities and major airports across North America.
Also Read: How to Apply GoJet Airlines Flight Attendant Hiring

With a consistent focus on safety, passenger comfort, and operational excellence, it has earned recognition for its vital contributions to United's extensive network. Today, the airline is well-known as a significant player in regional aviation, serving passengers and aspiring aviation professionals all across the globe.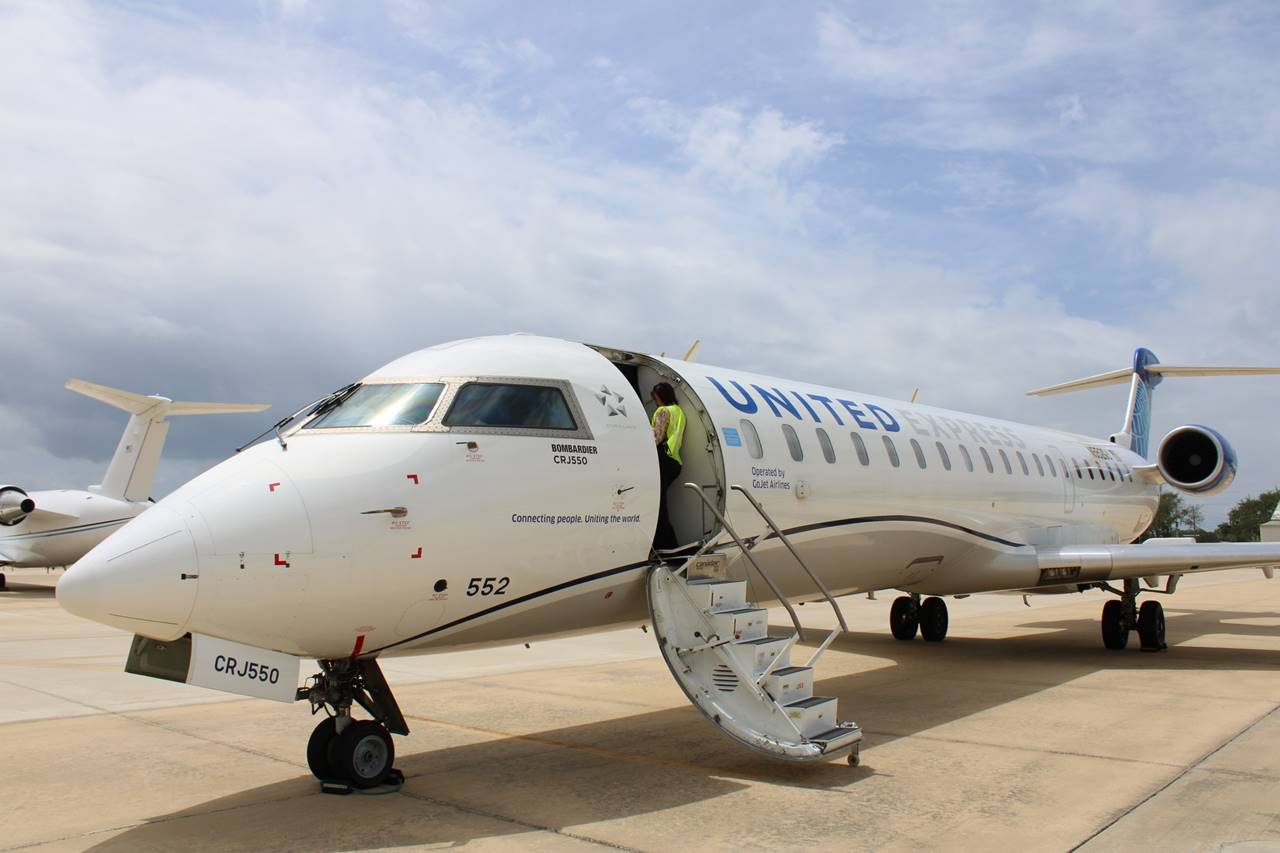 Quick Facts
Airline Name

: GoJetAirlines

Airline IATA Code

:   G7

Headquarters:

Bridgeton, Missouri, United States

Founded:

2004

Number of Destinations

: 80+

Fleet Size:

67 (7 waiting conversions)

Fleet Types:

Bombardier CRJ-550

Location Hubs/Bases

: Chicago-O'Hare International Airport (Chicago, Illinois), Newark Liberty International Airport (Newark, New Jersey), Washington-Dulles International Airport (Washington-Dulles)
Brief History Overview 
Established in late 2004, GoJet Airlines served as one of the most prominent airlines in the U.S. regional aviation scene, primarily focused on regional feeder operations. The airline would replace United Express Carrier Atlantic Coast Airlines to fly United Express-branded flights out of United Airlines' Chicago O'Hare. It began its service operations on October 4, 2005, taking delivery of its 25th CRJ-700 by the end of 2009.
With its partnerships with major carriers United Airlines and Delta Airlines, it gained a reputation for offering outstanding, reliable, and comfortable regional air travel along its notable fleet composed of Bombardier CRJ700 and CRJ900. Presently, with a manpower of 1,100 employees that has serviced over a million passengers, it continues to provide more than 160 daily flights to over 50 destinations. 
Products & Services 
Regional Flights

. It allows passengers to access a broad and wider network of destinations and provides short-haul flights connecting smaller airports to major hubs. They also provide operated regional flights on behalf of larger airlines such as United Airlines.
Code Sharing. The airline

 allows their passengers with a single itinerary to book flights that include both mainline United flights and GoJet regional flights. They also have a code-sharing agreement with United Airlines and operate under the brand of United Express.
Broader Connectivity.  It

 provides increased accessibility and improves connectivity for passengers in smaller cities by having feeder flights that connect to United Airlines' main routes.

 
Customer Service. It puts a huge emphasis on providing quality customer service, whether it's at the airport or through its website or customer support channels. This includes flight changes, general inquiries, and assistance with reservations.
Frequent Flyer Programs. The company

 lets passengers on United Express flights earn and redeem frequent flyer miles through United Airlines' Mileage Plus loyalty Program.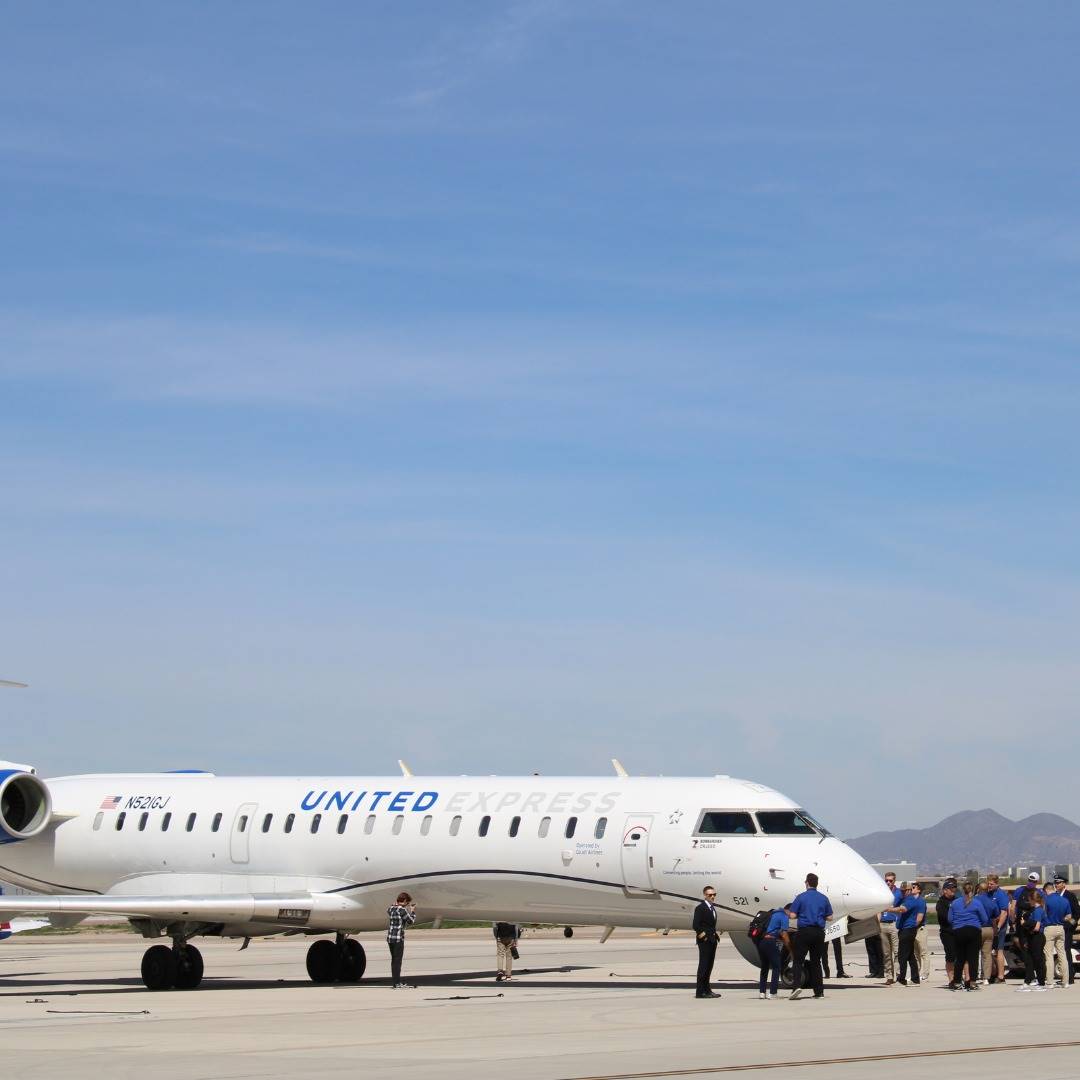 Work Culture 
The cornerstone of GoJet's mission is personal, professional, and company growth. That said, the airline wants its employees to succeed in their respective careers, offering opportunities for career advancement so they can achieve their full potential. This commitment to employee growth is aligned with the airline's broader mission of maintaining a motivated and skilled workforce.

Diversity and inclusivity are core values woven into the fabric of GoJet's work environment as well. It values the unique backgrounds and perspectives of its employees, supporting an environment where everyone feels welcomed and respected. This culture of diversity not only enriches the entire work experience but also contributes to a more innovative company. 
The company also recognizes that teamwork is essential for delivering quality customer service, as it encourages open communication among employees. This extends beyond individual departments of the company and allows for a cohesive atmosphere that improves overall efficiency.
Benefits for Employees 
Uniform allowance.

It provides a uniform allowance to employees, ensuring that they're wearing the necessary attire that represents the airline's brand. This allowance covers the costs associated with acquiring and maintaining the required uniforms.

Healthcare Coverage

. Employees enjoy comprehensive healthcare coverage, including medical, dental, and vision insurance options. This makes sure that employees' healthcare needs are taken care of. The company also offers paid sick time, which allows employees to take necessary time off without taking a hit on their finances.

Travel Privileges. It grants employees discounted rates when flying on both GoJet and United Airlines. 
Retirement Planning

. Employees receive the opportunity to engage in retirement planning through options like 401(k) plans. This enables employees to secure and save for their future after work.

Paid Vacation after 1 Year

. After completing one year of service, employees become eligible for paid vacation. This benefit rewards their commitment and dedication, allowing them to take time off to recharge and spend quality time.

Long-term Disability.

This benefit provides a safety net by providing a portion of an employee's income if they are unable to work due to a qualifying disability. This allows them to simply focus on recovery without the added stress of financial concerns.
This video presents an informative discussion with a GoJet Captain. He shares valuable insights into the hiring process for aspiring pilots and provides compelling reasons why individuals might want to consider pursuing a career with this airline. He also offers practical advice on the steps to take when applying for a pilot position for GoJet. 
Besides this, the video similarly explores the unique aspects of working for the company, including the airline's commitment to fostering a supportive work environment, safety, and professional growth opportunities.
Summary
GoJet Airlines, one of the most prominent regional airlines in the U.S., stands and strives to connect communities and cities with the utmost regard for safety and to provide quality and unique customer experience. Since its operation in 2005, the airline has been at the forefront of regional aviation, consistently demonstrating its dedication to fostering vital transportation links and delivering exceptional service. 
Contact Information
Company Name: GoJet Airlines
Address:  11495 Navaid Rd, Bridgeton, MO
Telephone Number: (314) 222-4300
Website: https://www.gojetairlines.com/
Facebook: https://www.facebook.com/gojet/
Instagram: https://www.instagram.com/gojet_airlines/
Twitter: https://twitter.com/GoJet_Airlines/