Air Wisconsin is a regional airline that has been around for decades and has established a solid name for itself as a safety, service, and quality leader. The company has come a long way from its early days as a small regional carrier to become a trusted partner of major airlines in the Midwest and beyond because of its dedication to safety, innovation, and customer service. 
Also read: Air Wisconsin Flight Attendant Requirements
From navigating the challenges of a rapidly evolving industry to adapting to the ever-changing demands of air travel, it has remained resolute in its mission to provide exceptional service and connectivity to countless destinations across the United States. Additionally, its company's corporate culture fosters a sense of pride and camaraderie among its employees, making the airline an indispensable player in the aviation realm and a carrier that values its people.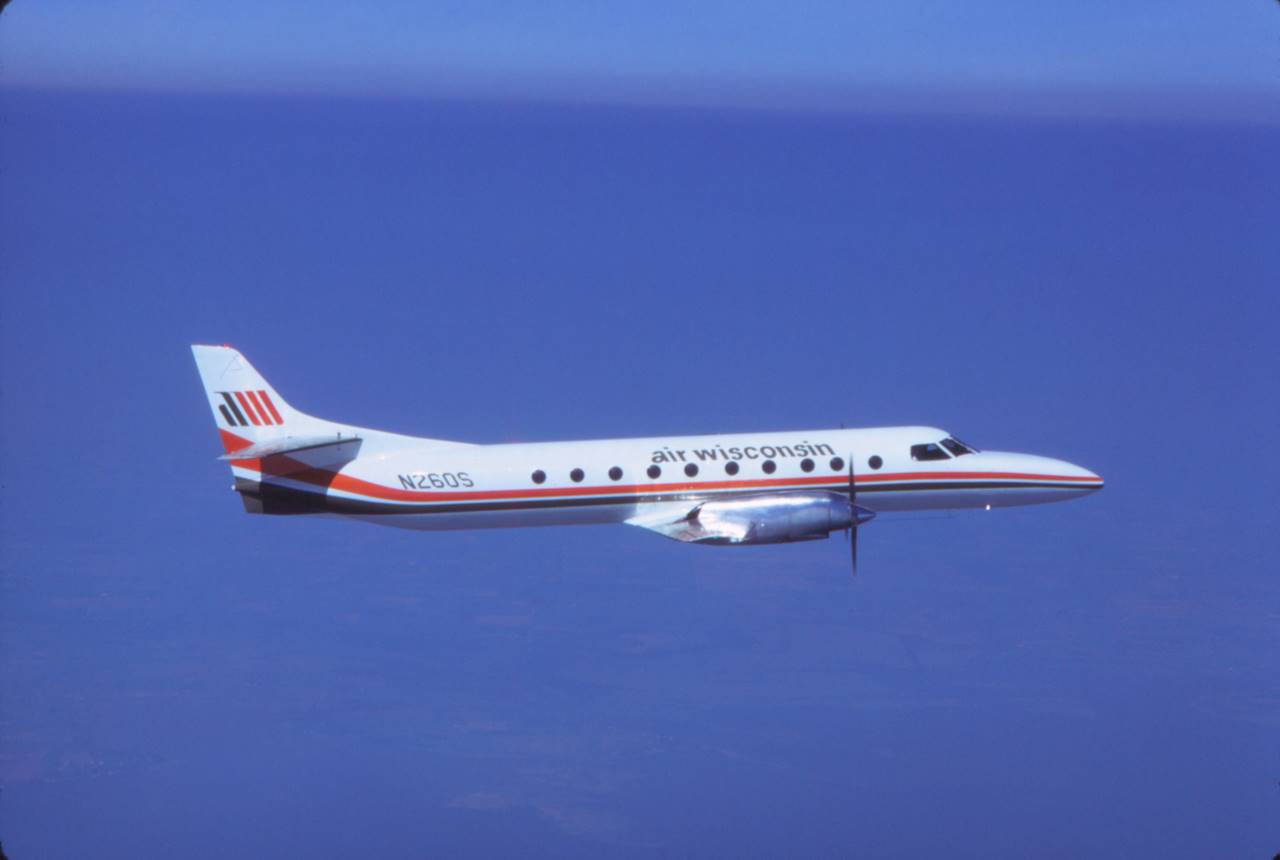 Quick Facts
Airline Name:

Air Wisconsin

Airline IATA Code:

ZW

Headquarters:

Appleton, Wisconsin

Founded:

1965

Number of Destinations:

53

Fleet Size:

63

Fleet Types:

Bombardier CRJ-100 Series

Location Hubs/Bases:

Chicago O'Hare International Airport (Chicago, Illinois), Philadelphia International Airport (Philadelphia, Pennsylvania), Ronald Reagan Washington National Airport (Arlington, Virginia), Appleton International Airport (Appleton, Wisconsin), Norfolk International Airport (Norfolk, Virginia)
Brief History Overview
Air Wisconsin's origins can be traced back to 1965, founded as an aviation services company named "Air Wisconsin Aviation." Initially based in Appleton, Wisconsin, the company primarily offered general aviation services, including aircraft maintenance and charter flights. In 1968, it began operating as a regional airline under a code-share agreement with United Airlines. This partnership transformed the airline into a regional carrier, providing feeder flights to United's major hubs. 
A significant turning point for the airline came in the 1980s when it became a United Express carrier, operating flights for United Airlines. This partnership increased airline visibility and passenger traffic, propelling its growth even further. It also allowed the company to leverage United's extensive network to offer passengers a seamless travel experience.
Products and Services
Regional Flight Operations:

Air Wisconsin flies regularly scheduled flights on their behalf as part of code-share agreements with larger airlines. As a regional airline, it connects secondary airports and cities to main airline hubs via feeder flights. It cooperates with several other airlines to provide convenient connections for its passengers.

Codeshare Services: Its

 flights are marketed and sold under the brand of its partners thanks to code-share agreements with major airlines. Through the reservation system of the major airline, travelers can plan and book flights to more locations and with more connections.

Frequent Flyer Programs: It

often participates in its partner airlines' regular flyer programs. People who fly on its flights can earn and use frequent flyer miles through the big airline's loyalty program, which improves the whole travel experience.

Cargo Services: It

 also has services for moving goods. The airline has a fleet of cargo-only planes that can take items to many places worldwide.

Aircraft Maintenance Services: It

 provides repair services for planes, which it did when it first started. The company's skilled technicians and engineers ensure its fleet is in good shape and meets strict safety standards.

Charter Flights:

While primarily focused on scheduled regional flights, it may also offer charter flight services on demand. Charter flights provide tailored travel solutions for specific groups or individuals, offering flexibility in departure times and destinations.
Work Culture
As a regional airline, the company fosters a tight-knit community among its employees, valuing teamwork and mutual support. From the flight crew to ground staff and maintenance personnel, each individual plays a crucial role in ensuring the smooth and safe operation of flights. The company strongly emphasizes safety, adhering to rigorous standards and training programs to maintain the highest levels of security for employees and passengers.
Additionally, Air Wisconsin promotes a customer-centric approach, recognizing that exceptional service is at the heart of its success. This commitment to delivering a unique travel experience extends to employees and passengers, creating a positive and welcoming atmosphere on board.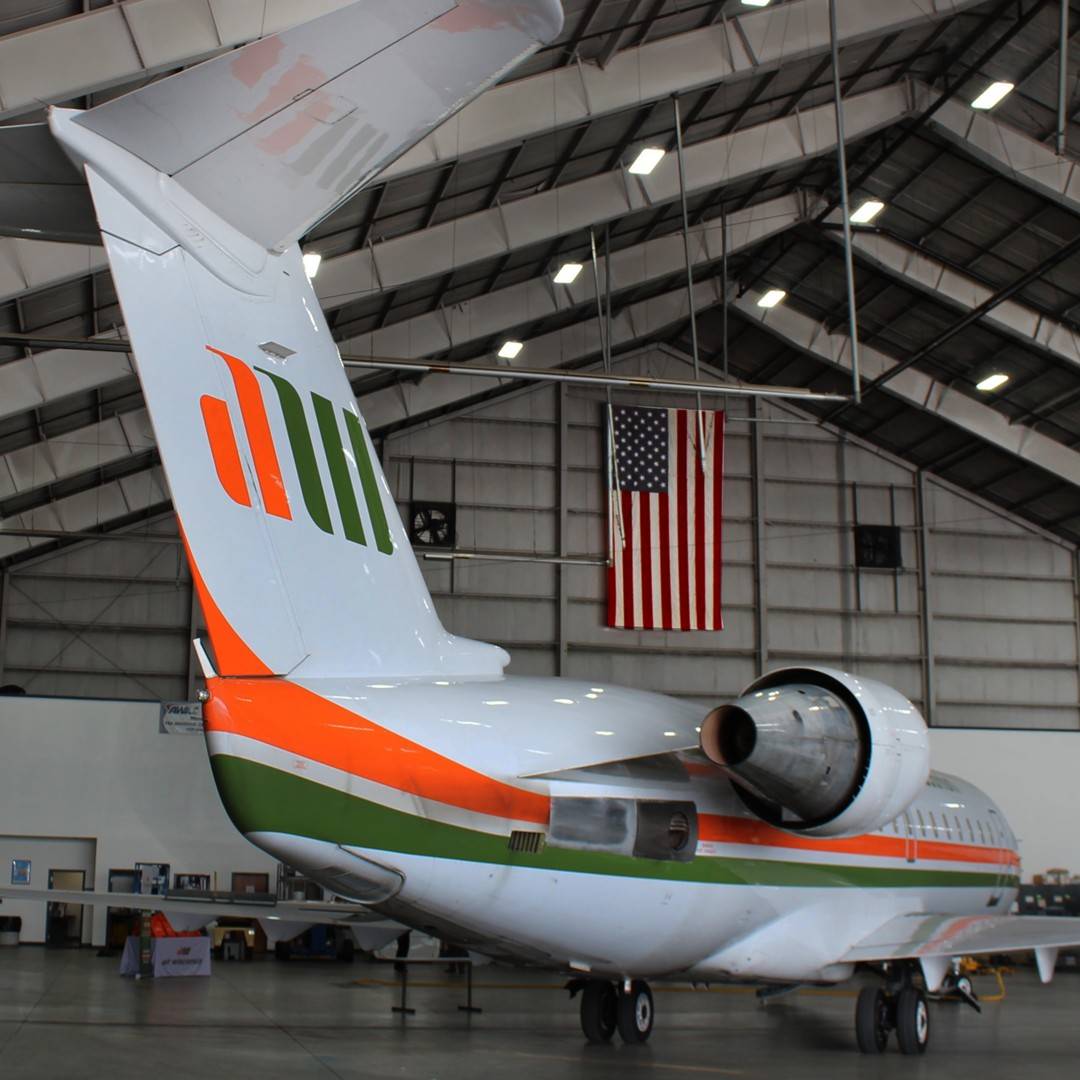 Benefits for Employees
Competitive Compensation:

Air Wisconsin provides its employees with competitive salaries that reflect industry standards, rewarding their skills, experience, and dedication to the company. Compensation also increases during evaluation periods, depending on the employee's performance.

Retirement Plans:

Up to the annual IRS maximum, workers can use payroll deductions to make pre-tax and Roth (after-tax) contributions. Its retirement plan allows employees to make rollover contributions at any time if they have funds in another qualified retirement plan.

Travel Benefits: As an airline, it extends travel benefits to its employees, allowing them and their eligible family members to enjoy discounted or free air travel on the airline's flights and those of its partner carriers.
Career Advancement Benefits:

The company invests in its employees' professional growth by offering training and development opportunities. These programs aim to enhance skills, improve job performance, and prepare employees for career advancement within the company.

New Hire Bonus:

Depending on the position, employees like pilots and mechanics may receive a sign-on bonus depending on their promotion or length of active service.

Relocation Assistance: It

provides new mechanics with a complete relocation package to move to one of the three maintenance sites in Appleton, Milwaukee, Dayton, Wisconsin, or Ohio.
Video: Air Wisconsin's Maintenance Facility Expansion
In this news clip, Air Wisconsin announced their new 30,000-square-foot facility to house four aircraft. The facility will serve as the area for aircraft maintenance and cleaning. Because of this, the company will offer around 80 jobs for aircraft technicians and mechanics for United Express, which it operates. 
Summary
Operating under code-share agreements with major carriers, the airline connects smaller cities and regional airports with significant airline hubs, bridging the gap between communities and the world. Its work culture is defined by a strong sense of camaraderie, professionalism, and dedication to safety, fostering a tight-knit community of employees who take pride in their roles.
Contact Information
Company Name: Air Wisconsin Airlines LLC
Address: W6390 Challenger Dr., Ste. 203, Appleton, Wisconsin
Telephone No.: 920-739-5123
Website: https://www.airwis.com/
Facebook: https://www.facebook.com/AirWisconsin/
Instagram: https://www.instagram.com/airwisconsin/
Twitter: https://twitter.com/airwisconsin