Have you ever wanted to take a tour around the world? Visit new places and learn more about new cultures. Then a flight attendant job is probably the best profession for you. If you have been looking to apply for airlines, Air Wisconsin maybe? Here's a guide to everything you need to know, such as responsibilities, qualifications, and your salary if you plan to apply to this airline company.
Also Read: 8 Tips to Prepare You for Your Interview
As an Air Wisconsin flight attendant, you will be responsible for the safety and comfort of our passengers. You will need to be able to work quickly and efficiently in a fast-paced environment. In addition to providing excellent customer service, you will also be responsible for ensuring that all safety procedures are followed. This is a demanding job, but it is also very rewarding. If you are dedicated to providing the best possible experience for our passengers, then please keep reading to learn more.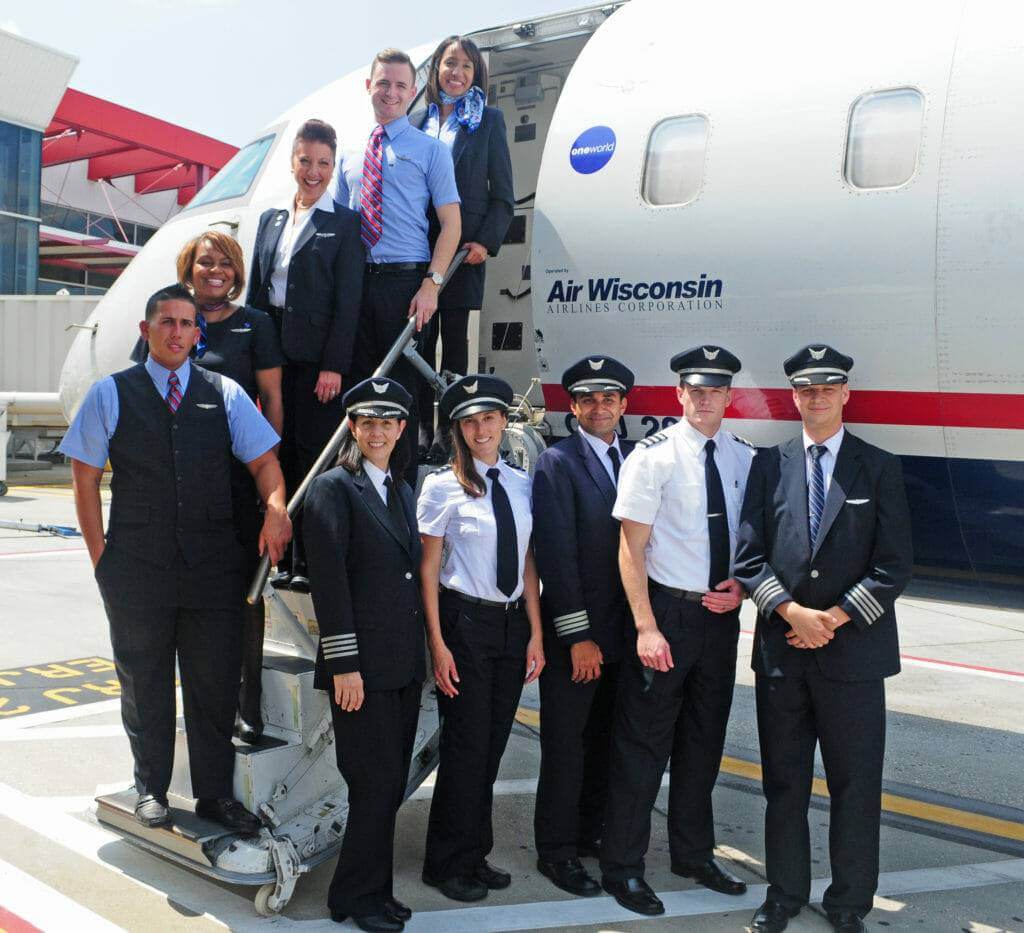 Overview of Air Wisconsin
Since 1965, Air Wisconsin has always been a proud member of the regional airline sector. The airline started as a way to connect Appleton, Wisconsin, and Chicago, Illinois, but it quickly expanded to include other cities as well as international destinations.
Air Wisconsin Airlines has been working as a regional airline in the United States since 1965, flying CRJ-200 regional planes for United Airlines as United Express all through the Midwest and East Coast. They help connect the world by transporting people from all over the world; to terminals that connect them to a wide range of travel locations.
Customers and coworkers are treated with respect and kindness by Air Wisconsin employees. They develop a firm that people want to work with and do business with because they work together to support one another.
The safety of their clients, personnel, and coworkers is the most important thing to everyone at Air Wisconsin. In all facets of his or her work, every employee is responsible for promoting safety. Their safety record is excellent, and they are always looking for ways to improve it.
Responsibilities
First things first, touring the world as a flight attendant may sound fun. However, you must not forget that this is a job. This means you would have a bunch of responsibilities. So, what exactly would you be doing?
There are a lot of responsibilities when it comes to becoming a flight attendant. You have to be sure you are ready to solve problems the moment that they come. Most importantly, you have to always put your passenger's concerns first. If you think this is something you could do, well, then this is good for the majority of being a flight attendant would revolve around these crucial aspects. Having said this, make sure you are more than capable of doing the things in the list below.
Check the plane's cleanliness and conduct pre-flight safety inspections.
Show how to use oxygen masks, seat belts, as well as emergency exit doors, among other safety and emergency procedures.
Passengers should be given information and assistance to ensure their safety and comfort.
Passengers are greeted, their tickets are checked, and they are directed to their seats.
Answer passengers' questions about their flights, travel itineraries, and arrival timings by responding to them.
Attend the pre-flight briefings and learn everything you can about the flight.
In the event of an emergency, you must lead the passengers and, if necessary, give first aid.
Offer assistance to passengers with specific requirements, such as children, disabled people, or the elderly.
Prepare a report on the flight concerns that need to be addressed.
To discuss flight specifics, weather, and service plans in the pre-flight briefings.
Between flights, clean the cabin parts of the aircraft to ensure that they are in good working order.
Ensures that the plane's food, beverages, and other supplies are well stocked.
Ensures that all carry-on and personal belongings are stowed correctly in overhead or under-seat storage.
Assists in the delivery of in-flight meals and beverages and collect money as needed.
Assist passengers in exiting the plane safely and efficiently.
Maintains up-to-date knowledge and awareness of airline safety and security procedures.
Assigns other related responsibilities.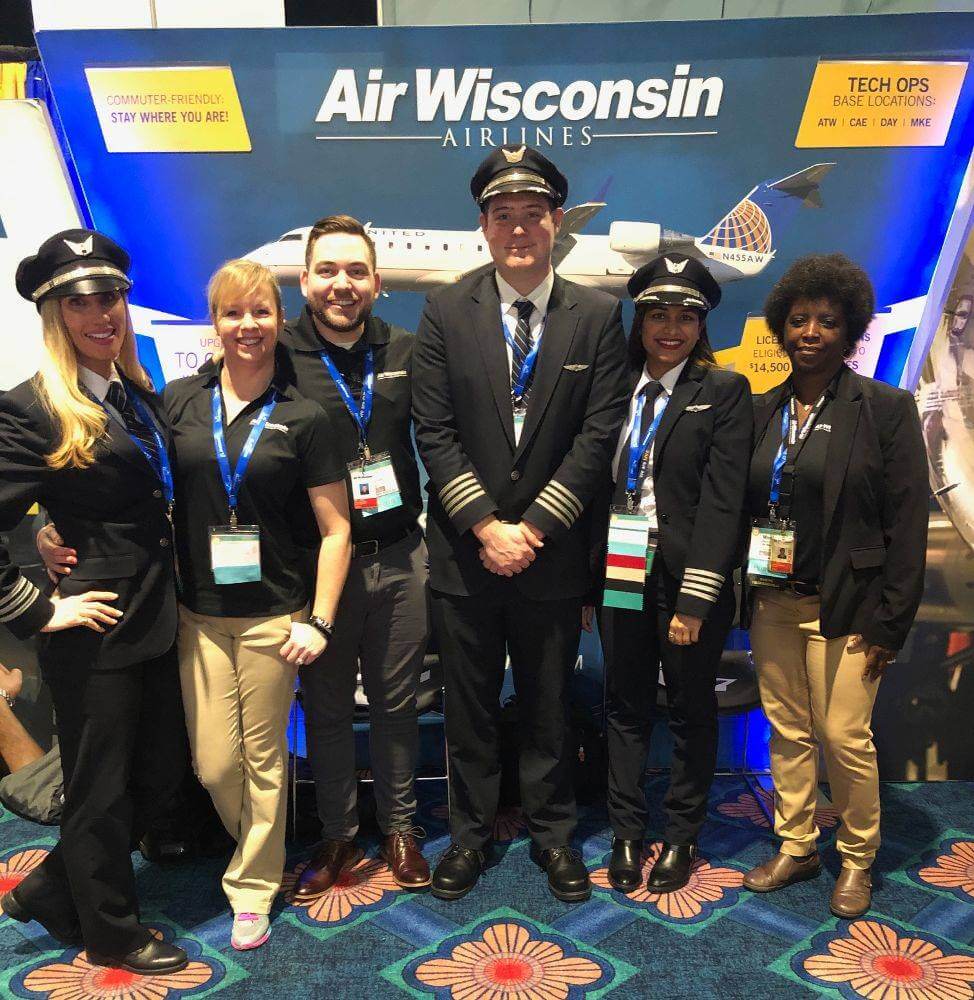 Qualifications
Being a flight attendant is not easy. Aside from the long list of responsibilities, the hiring committee would have to ensure that you are qualified enough to join their team. It is crucial to know, that no matter how much of those responsibilities you can fulfill, there will always be a limit.
Before anything, it is essential to know whether or not you are qualified enough to be a flight attendant in their company. The hiring committee would be looking at various aspects before giving you the signal to start your job. They look at qualities such as physical attributes, skills, mental and physical health, and so much more. Take a look at our list below to see if you meet all these qualifications.
You must be at least 19 years old to apply.
A high school diploma or equivalent is required.
At the time of application, you must have a valid passport.
You must have a minimum of 1-2 years of customer service experience.
You must be able to pass the federally mandated ten-year background check, FBI fingerprinting, and drug screening before employment.
You must be able to work in the United States lawfully.
You must be versatile and able to work well under pressure.
Without shoes, you must be at least 5 feet 10 inches (70 inches) tall and able to reach a height of at least 68 inches above the ground.
You must be able to stand, bend, squat, twist, and turn as well as lift up to 45 lbs.
English is the common language spoken by Flight, Maintenance, and Cabin Crews, and candidates would have to read, write, interpret, and talk fluently in it.
Unpaid three-week training class that you can attend and pass.
There are flexible working hours, including evenings, weekends, and holidays.
They have equal employment opportunities for minorities, women, veterans, and the disabled.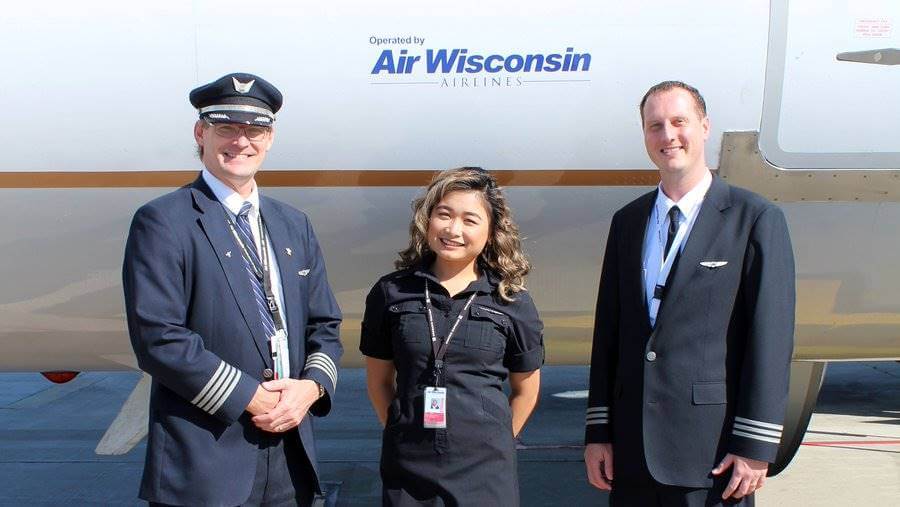 Document Requirements to Prepare
Following the qualifications, you have to make sure you have all the important documents to support your claims. In this portion, we would be giving you a list of everything that you need to prepare for your application process to be as smooth as possible. With that said, here are the files that you have to make sure you have.
Birth certificate
Updated resume
Valid passport
Updated criminal and dental records
High school diploma
Where to Apply for a Job for Air Wisconsin Online?
With everything that we have stated above, are you interested in taking a peek at Air Wisconsin's career website? If so, you can visit it here:
Air Wisconsin Flight Attendant Careers Page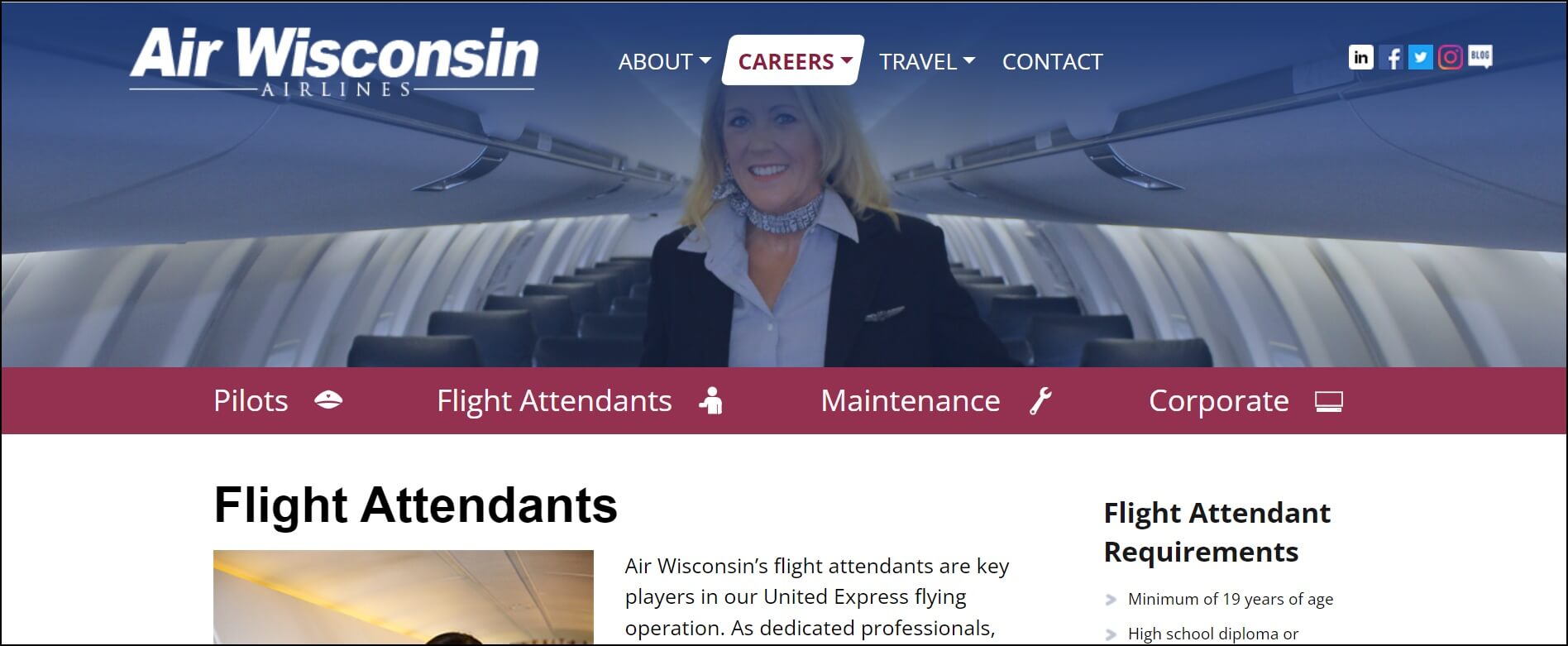 Make sure you take frequent views to keep you updated on any job slots, changes in the application, requirements, and the like. Moreover, if you have any general questions or application inquiries, you may email them at: flightattendantrecruiting@airwis.com
How to Become a Cabin Crew for Air Wisconsin
Below is a step by step, easy-to-follow guide on how to successfully process your application for the role of Flight Attendant for Air Wisconsin.
Step 1: Go to Air Wisconsin's Website
Before preparing your application, make sure that the job you are applying for is vacant. On Air Wisconsin's website, they would have a list of all the positions that they are looking for. If you submit an application with a blank position or an occupied position, your application would automatically be denied.
Step 2: Prepare your documents
Once you have made sure that the job you are looking for has opening spots, then it is time for you to start putting your application form together. Ensure that all the documents required are complete before submitting to ensure that the processing of your application will not be delayed.
Step 3: Submit your application
Are you done with your application? If you are, then it is time to submit them. Go to their careers website, click on "Apply Now," choose the position you are applying for, then submit all your documents.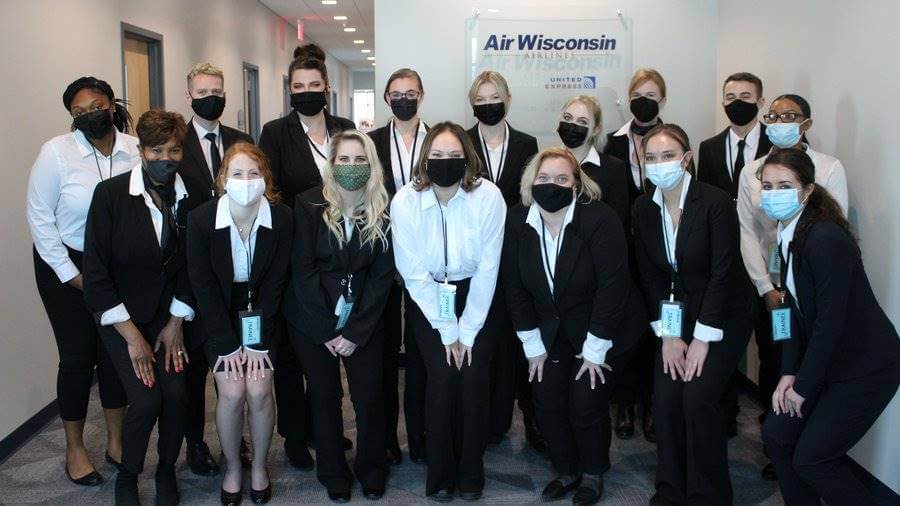 Monthly Salary of an Air Wisconsin Flight Attendant
It is time to talk about salary. With all the many responsibilities you would have, you must be thinking, is the job worth it? Well, lucky for you, we are here to give you the base pay of an Air Wisconsin flight attendant.
Flight Attendants are paid $17.86 each block hour at the start, and $18.86 after six months of service. The compensation for a Flight Attendant is $20.54 each block hour after one year of your service. Aside from this, they also provide a plethora of benefits to their employees such as:
Medical, Dental, and Vision Insurance
Health Savings Account
Flexible Spending Account
Life Insurance
Long-term Disability Plan
Wellness Program
Video: Benefits of Air Wisconsin Pilots and Cabin Crews
In this video, Air Wisconsin will be discussing everything that there is when it comes to being a pilot in their airline. They mentioned things like:
Bonuses on first officers
Training and simulations
Benefits of being a cabin crew member
Vacation perks
Career path program
Photos: Air Wisconsin Flight Attendant Photos
Check out these beautiful and exciting photos of Air Wisconsin Flight Attendants. If you wish to be a part of this company, check out these photos to give you an idea about working for the airline:
Frequently Asked Questions
Below are of some the common questions applicants have when applying for the Flight Attendant job for Air Wisconsin. It is advisable to read through them to prepare yourself to some of the basic important information needed for the job role.
1. What is the minimum height allowed in Air Wisconsin?
You have to be at least 5 feet 10 inches to apply.
2. What is the maximum height allowed in Air Wisconsin?
The company did not state any maximum height. But you must at least reach a minimum of 68 inches above the ground.
3. What is the minimum educational attainment allowed in Air Wisconsin?
You should at least have a high school diploma or something equivalent to this.
4. Does Air Wisconsin offer employee benefits?
Yes, they offer multiple benefits such as health and life insurance.
5. What is the minimum age allowed in Air Wisconsin?
You have to be at least 19 years old to be allowed to apply.
6. Does Air Wisconsin accept multiple nationalities?
Yes, Air Wisconsin offers equal employment opportunities to the disabled, minorities, veterans, and others.
7. Can my salary increase?
With time, your salary can increase.
8. Are tattoos and piercings allowed in Air Wisconsin?
They are allowed as long as they are not visible when you are wearing your cabin crew uniform.
9. Do I have to learn other languages aside from English?
No, but you must have a high skill in writing and speaking English.
10. Does Air Wisconsin offer flexible schedules?
Yes, they offer the flexibility to work varied schedules.
Summary
Now that you have read the ultimate guide to applying to be a cabin crew member at Air Wisconsin, we hope to see you achieve your dreams. With that said, we hope this article was able to contribute to your cabin crew goals. We wish you luck as you tackle the air and transportation industry.
Contact Information
AIR WISCONSIN
Address: Air Wisconsin Airlines W6390 Challenger Drive, Suite 203 Appleton, WI 54914
Telephone Number: 920-739-5123
Website: https://www.airwis.com/
Facebook: https://www.facebook.com/AirWisconsin/
Instagram: https://www.instagram.com/airwisconsin/?hl=en
Twitter: https://twitter.com/airwisconsin