Applying to established airlines as cabin crew offers great advancement to your career. But with the increasing number of applicants, it's challenging to find job openings. So, it's beneficial if you expand the scope of airlines you're eyeing. Instead of just focusing on prominent air carriers, you can also try applying to startup companies like Aha!. It's a newly launched airline in the US offering services to smaller communities.
Also Read: Tips in Creating the Perfect Resume to Land You a Job as a Cabin Crew
But before you apply as a flight attendant of Aha!, it's essential to know the responsibilities, qualifications, requirements, and hiring process to get the most out of your application. In this brief guide, we'll walk you through all the necessary information you need to know when applying at Aha!. Buckle up and take note to kick start your career at Aha! Airlines.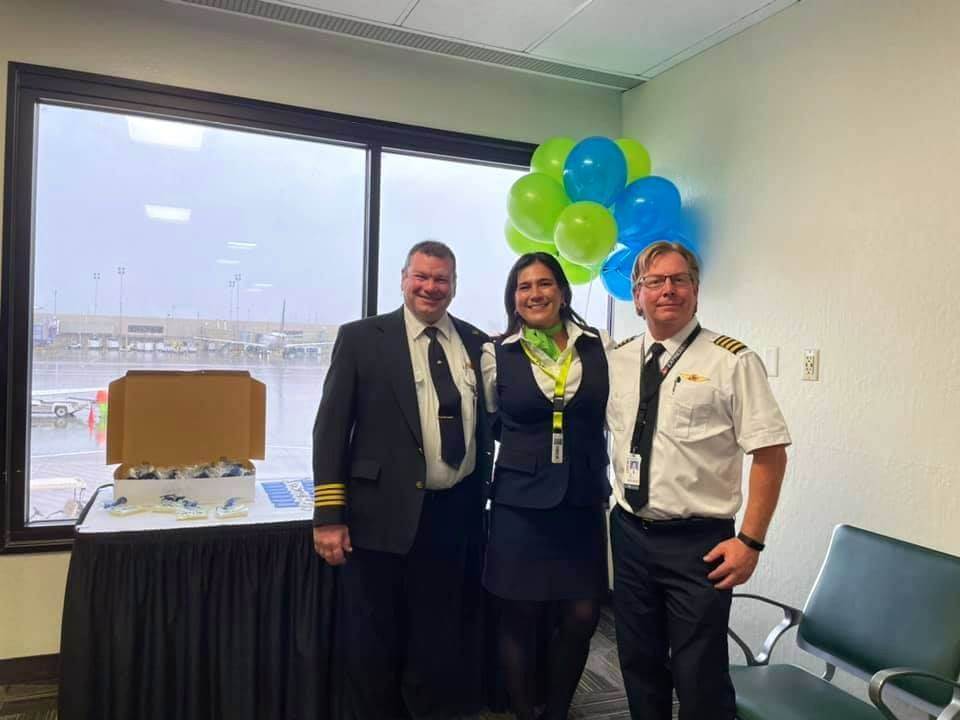 Overview of Aha! Airline
Aha! air carrier is a startup brand used by a prominent airline, ExpressJet, to provide services for passengers from Reno-Tahoe International Airport going to different cities on the West Coast of the US. ExpressJet is the company that holds the startup brand Aha!. It has been in the industry for over 3 decades, offering convenient and reliable services to its customers.
Aha! has commenced its operation last October 23, 2021. Basically, Aha! is one of the so-called pandemic airlines or carriers launched during the surge of the COVID-19. Since it's new, there are possible expansions in the future and possible career opportunities once its operation starts to grow. In fact, on January 3, 2022, the leisure brand ExpressJet has already commenced inaugural flights to Palm Spring, California. So, it's better to know all the requirements and qualifications for applying at Aha! to be one step ahead of other applicants.
Aha! aims to offer low-cost travel packages by partnering with resorts, hotels, and casinos to live by what its name stands for, "air-hotel-adventure". Its goal also includes providing non-stop, reliable, convenient, and efficient flights to regions like Reno/Tahoe, joining the mission of its parent company.
Responsibilities
Since Aha! is under ExpressJet, their goals are similar to one another, as well as on other aspects– such as the hiring requirements and process. When applying to be an Aha! flight attendants, it's essential to know your roles and responsibilities. Here are some of the things you should remember by heart as a cabin crew of this startup airline:
As Aha! Airlines a flight attendant, it's your responsibility to attend preflight orientations.
It's also your job to make announcements regarding safety measures during flights and when there are unexpected issues while flying. You need to demonstrate and explain how to use emergency equipment.
As a cabin crew, you should also ensure to assist the needs of all passengers upon arrival, especially those needing assistance such as disabled, pregnant, children, and elderly.
You are also expected to greet customers with a warm welcome and check their tickets and boarding pass vigilantly.
You also must conduct inspections whether every passenger follows federal regulations during flights.
You should be ready to answer queries of the passengers regarding the flights, services, aircraft, and other flight information.
You are also expected to assist and guide passengers in case of an emergency.
There are also times when you need to prepare reports.
You should also ensure that the cabin meets regulatory requirements and is equipped with all the necessary items.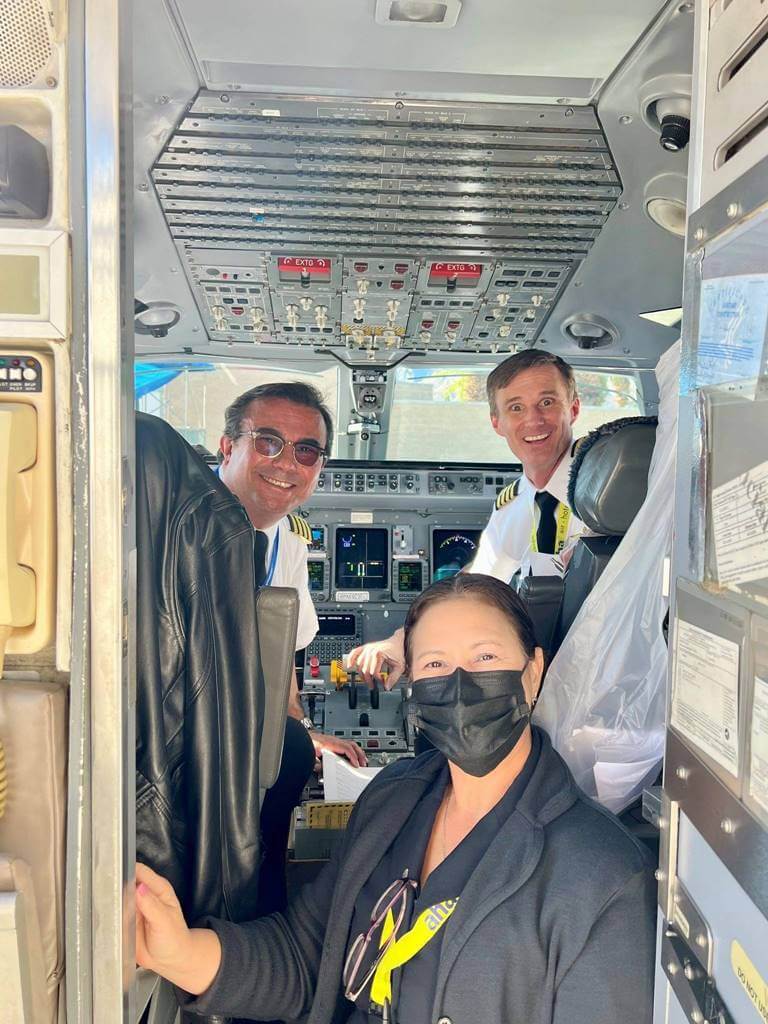 Qualifications
Aside from familiarizing yourself with the roles and responsibilities, you should also know the qualifications to become an Aha! Cabin crew. It's essential to make the application process more convenient and avoid issues along your journey. You need to take note of the required age, educational attainment, and skills before applying. Ensure that you got what it takes to be part of the growing brand.
To become an Aha! Airline cabin crew, you must be:
The age requirement to apply at Aha! is 21 years old and above.
In terms of education, you should be a high school graduate with a diploma or GED equivalent.
You must know how to speak and write English fluently.
You successfully completed the formal training provided by the company.
There is no specific height requirement, but the company requires you to be able to reach the overhead cabin.
You must be able to sit comfortably in all jump seats during flights even without a seatbelt extension.
You must also have the ability to withstand work environments, such as the varying climate conditions, confined spaces, or dim lighting.
There are also required physical abilities to use when lifting luggage, opening aircraft doors, and other tasks.
It must be okay with you to be relocated at your own expense to the airlines' bases current and future bases.
If you have evaluated yourself and you check that you have what it takes to be an Aha! Flight attendant. The next thing you need to do is to prepare the documents you need to submit and present during the application process.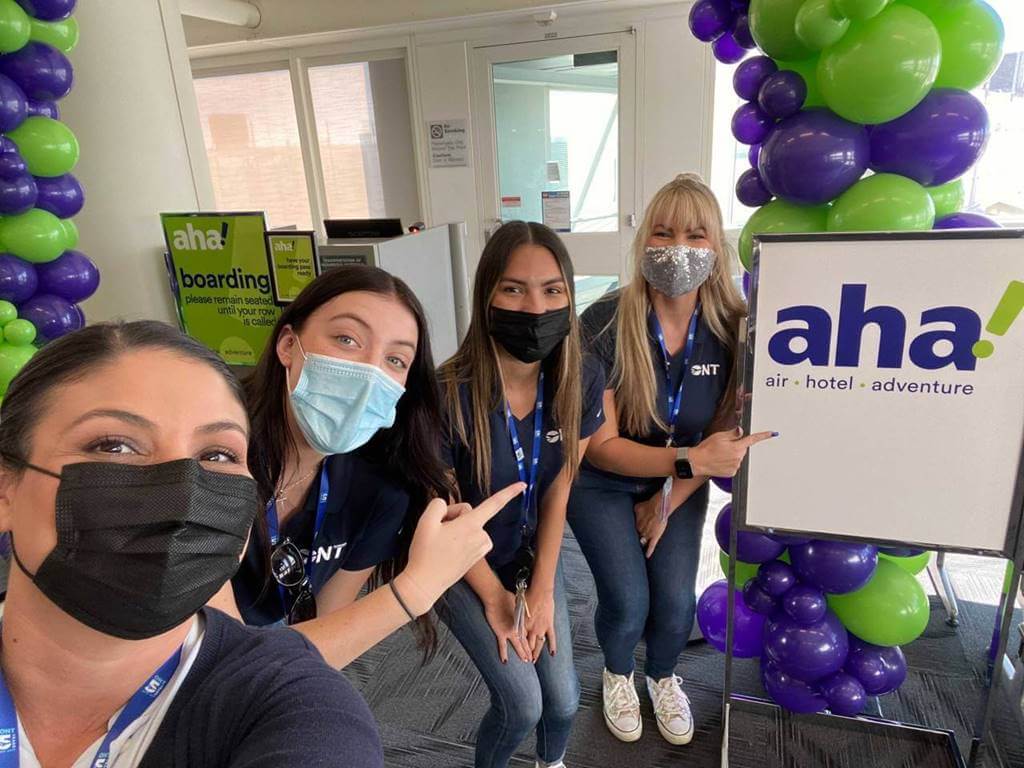 Document Requirements to Prepare
These are the papers you need to prepare when applying to be a cabin crew at Aha!. Although almost all the documents will be mentioned here, you still need to check updates from the company regarding this matter.
Complete and updated CV
College or high school diploma to prove your educational attainment
Certificate of employment if you have previous job experience.
Certificate of completion of the formal training conducted by the company
Valid passport, which you should bring to the interview
Valid authorization to work in the country.
Travel documents to prove your ability to exit and enter the country
You also need to submit FAA required criminal records to check your background
It's also required for you to submit drug test results.
Where to Apply for a Job for Aha! Online
As of the moment, Aha! does not have a direct portal to apply for a job. Its parent company's website also does not provide a dedicated section for posting and applying jobs to their company. The best place to apply as a cabin crew to Aha! is at its respected head office.
However, if you really want to apply online, you can also look for job postings at prominent job-finding sites on LinkedIn. But it's essential to check if the posted career opportunities for Aha! are recent and still open to having a hassle-free application.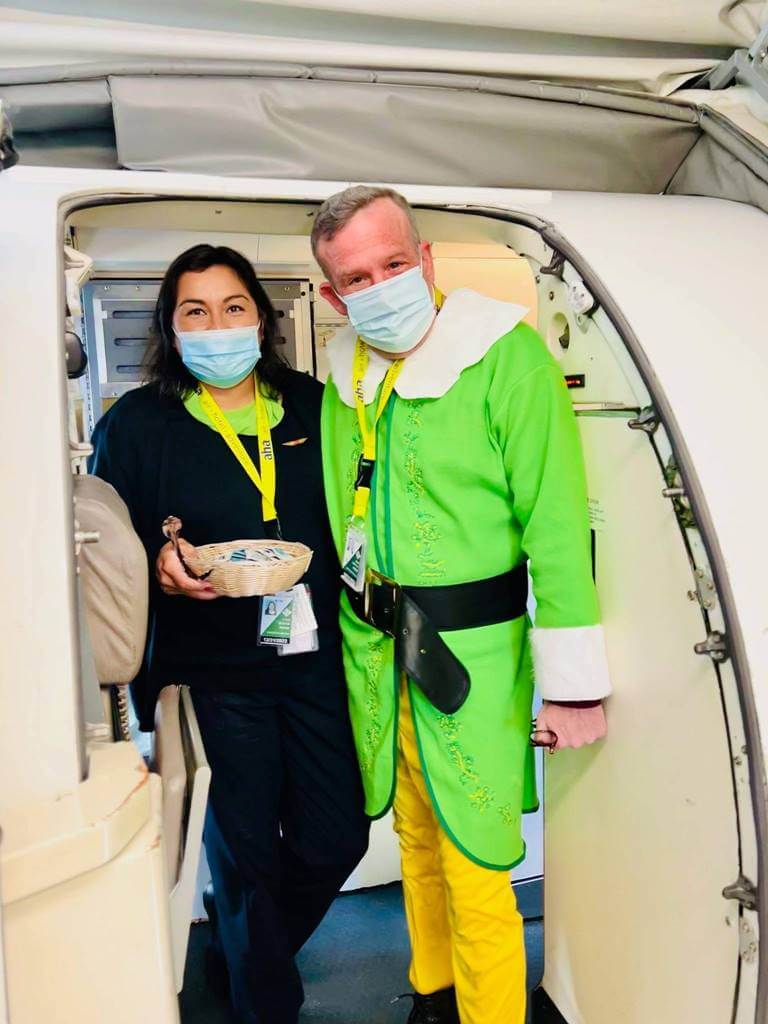 How to Become a Flight Attendant for Aha! Airlines
After confirming all the required documents and qualifications when applying as a cabin crew for Aha!, you should familiarize yourself with the general process of application. Here's a simple guide to becoming a cabin crew at this startup air carrier.
Step 1: Check for the Available Jobs Online or at the Target Location
The first thing that you need to do is to check for the availability of the job offer online on the company's website or other job posting sites. However, if you can't find Aha!'s career postings, you can directly go to the company's head office and inquire if they are hiring for a cabin crew position.
Step 2: Submit Application at the Head Office
Once you confirm the available job offer, you can proceed to submit your application with the required documents. Your application should include your CV and application letter. Currently, Aha! is not accepting an online application, so it's better to visit one of their bases.
Step 3: Prepare for the Interview
Upon submission, you'll surely need to wait for a couple of days or weeks before you get an invitation for an interview. So, make use of your time to prepare for the interview and gather all the documents needed.
Step 4: Wait for Response
If you got an invitation, make sure to ace the interview and show what you got. You have to show that you're the one they're looking for. It's your key to getting a response after the interview.
Step 5: Prepare for Training
If you got hired and received a letter of acceptance, it's time to prepare yourself for the training and orientation. It's the beginning of your journey as a cabin crew at Aha!.
Monthly Salary an Aha! Flight Attendant
About the salary ranges of flight attendants at ExpressJet, the parent company of Aha!, a flight attendant at Aha! Can earn up to $306,447 depending on various factors. For the typical cabin crew, the average monthly salary is at least $46,414. This estimate is based on 250 salary reports of ExpressJet's employees.
Video: Flying Aha! Airlines Inaugural Flight
As the first flights of Aha! Takes off to fly passengers from Reno -Tahoe Airport to the cities of West Coasts USA, one YouTuber shares his experience riding one of Aha!'s inaugural flights. He creatively introduced the airlines and record his journey from the airport to finally entering the aircraft TJG13. He mentioned how impressed he was with the service and overall experience he had with Aha!
With his video, you'll gain insight into the situation and environment you will expect when you get a chance to work in the company.
Photos: Aha Airlines Flight Attendants
Check out these beautiful pictures of Aha! Airlines Flight Attendants in uniform. If you wish to imagine yourself being part of this company, check out these photos to give you an idea about working for this airline:
Frequently Asked Question
Here are some common questions and answers about the hiring process in Aha! Airlines:
1. Do I need to be a college graduate?
No, the company only requires at least a high school diploma.
2. Where can I apply online to become Aha! Cabin crew?
You can apply at its head office located at 1745 Phoenix Boulevard College Park, GA 30349
3. Can I apply even when I'm not from Reno-Tahoe?
The company did not mention about citizenship, but they require applicants to have the ability to relocate at their own expense.
4. Where is the Head office of Aha!?
Its head office is located at 1745 Phoenix Boulevard College Park, GA 30349
5. Where to contact Aha!?
You can visit the brand's website at www.flyaha.com or call its contact center at 775-439-0888.
6. Where do the air crafts of Aha! Take off?
In the meantime, the air crafts of Aha only take off at Reno-Tahoe and Palm Springs.
7. Can I apply at ExpressJet rather than at Aha?
Aha is powered by ExpressJet, so basically, you can apply to both.
8. Do I need to have customer service experience to apply?
No, you don't need to have prior experience in customer service, but it's an advantage.
9. How much is the salary of Aha! Flight attendant?
The average monthly salary of a typical flight attendant at Aha/ExpressJet is $46,414.
10. What is the language requirement?
You must be able to speak and write English fluently.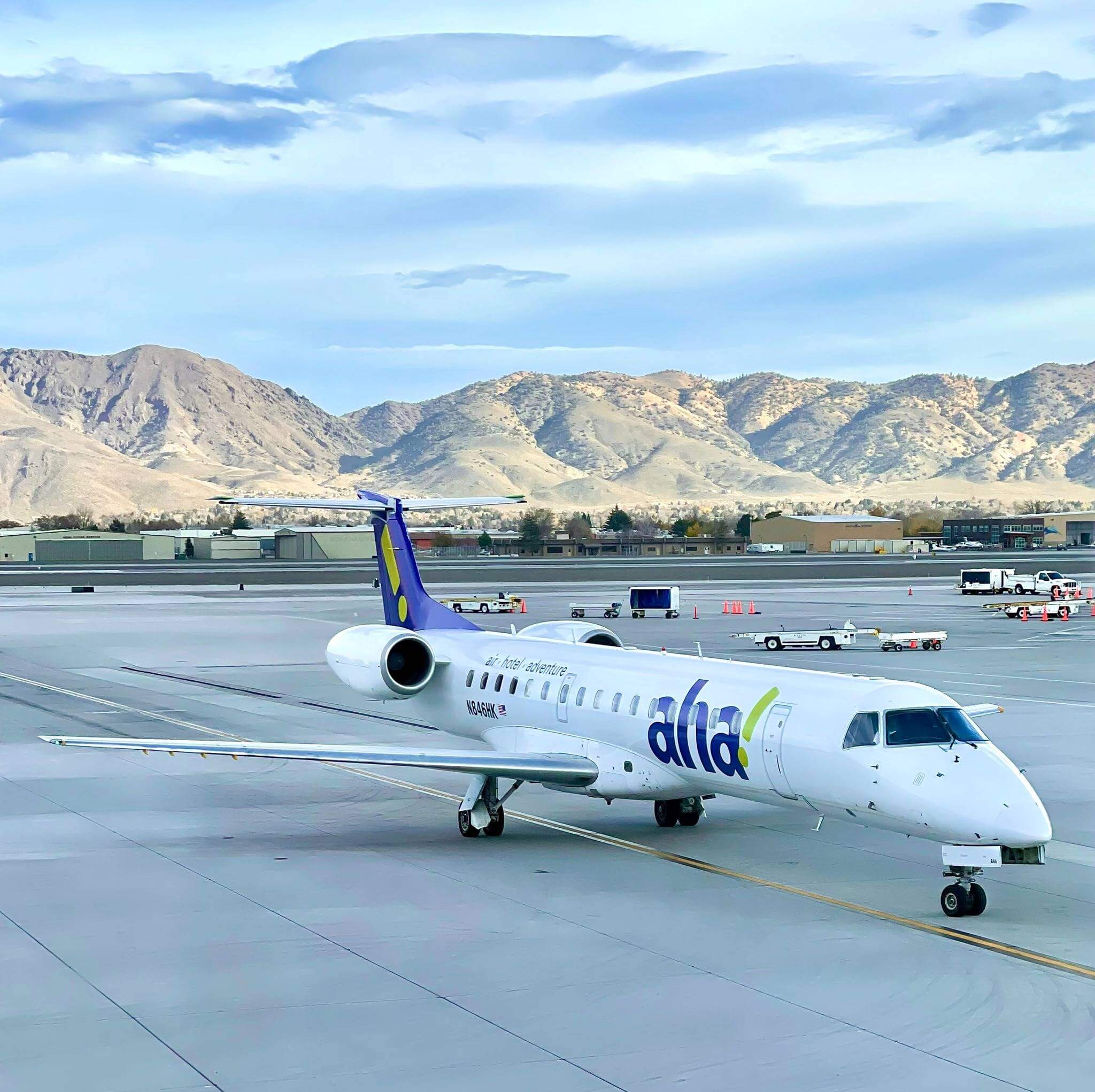 Summary
Applying to become a cabin crew at Aha! Is straightforward. It's just like any other application where you need to complete requirements, submit valid documents, pass the interview, and get hired. With this simple guide, you can be the next Aha! Flight attendant.
Contact Information
Aha! Airlines
Website: www.flyaha.com
Contact: 775-439-0888
Facebook: https://www.facebook.com/ahaairlines
Instagram: https://www.instagram.com/ahaairlines/?hl=en
Twitter: https://twitter.com/ahaairlines