If you are applying to become a flight attendant for Air Wisconsin, there are a few requirements that you will need to meet. First, you must be at least 19 years of age and have a high school diploma or GED. You will also need to pass a background check and drug test. In addition, you must be able to lift 45 pounds and be proficient in English. If you meet all of these requirements, you will then need to complete a training program that is specific to Air Wisconsin. After successfully completing the training program, you will be ready to provide passengers with the highest level of safety and service.
Also Read: How to Answer: Why Should We Hire You?
Air Wisconsin operates 325 flights daily to 45 destinations across the US, it is one of the leading regional airlines in the country. Regional Airlines like Air Wisconsin link hundreds of cities and destinations in the United States through air travel and create a lot of job opportunities in the surrounding communities.
At the moment, Wisconsin is upheld by a team of 1,800 members which is also growing as the airline adds more routes. The recruiting team makes a serious effort to meticulously search for candidates that can appeal to the needs of the passengers while making them feel safe, comfortable, and secure.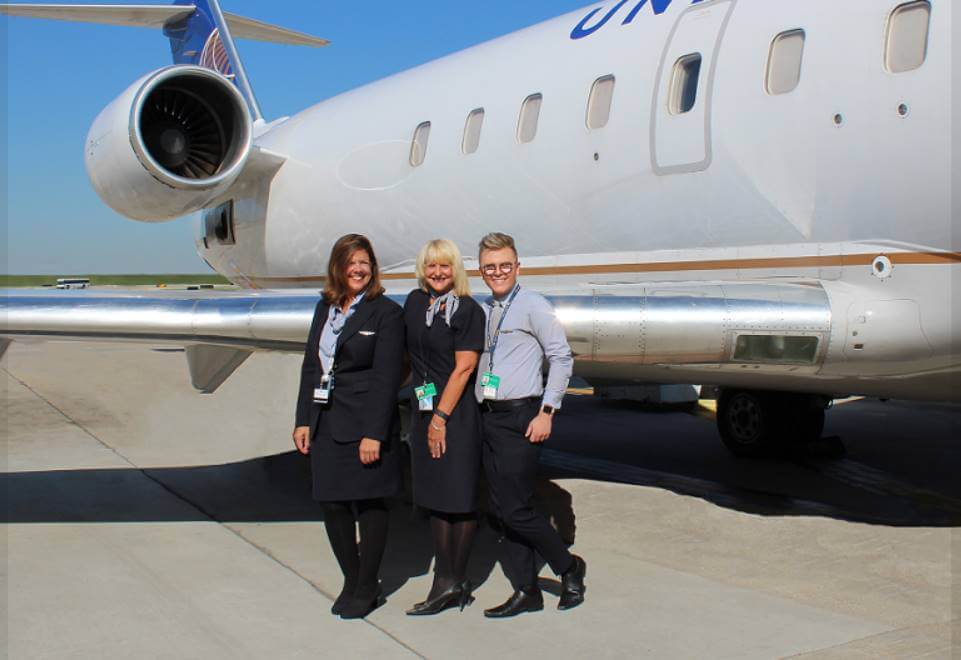 Working at Air Wisconsin
The work environment is fast-paced; given the fact that time is a very important matter for the airline and the passengers. However, Air Wisconsin makes sure that the workload will not be too stressful for the employees by offering help and support to each and every employee. The management is truly one-of-a-kind and strives on helping everyone to do better at their responsibilities while guiding them throughout the whole process.
Furthermore, the employees themselves take initiative in offering help to anyone in need. Everyone knows how to respect and uplift one another in many ways.
Working at Air Wisconsin means you will not stop learning new things every day. Aside from the team work inside the workplace, some of the few advantages are free meals and good benefits.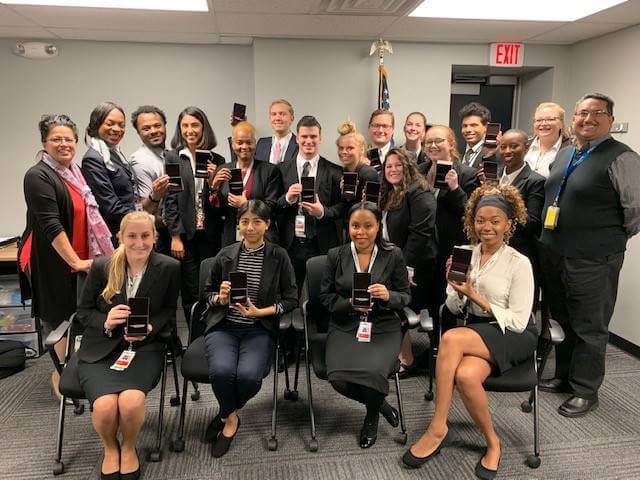 List of Requirements and Qualifications to become an Air Wisconsin Flight Attendant
Although being a flight attendant seems a privileged job with countless benefits and travel opportunities, every flight is anchored with the responsibility of carrying lives and being able to land safely on each travel. This can only happen when the airlines carefully select and hire individuals who have the skills, mental and physical capacity to qualify for these requirements:
At least 19 years old
Valid Passport
At least a high school graduate or equivalent level of education
Eligibility to travel and work legally in the US or all routes served by Air Wisconsin
With at least 1-year work experience in customer service
1-2 years of customer service experience
Compliance with a federal employment background check of 10 years, also containing drug screen and FBI fingerprint
Ability to work efficiently in stressful situations
Arm reach of at least 68 inches from the ground
With a height not exceeding 5 feet 10 inches
Proficiency in English, in both verbal and written forms
Physical strength to lift, push and pull at least 45 lbs
Endurance to stoop, squat, lean and bend for extended periods.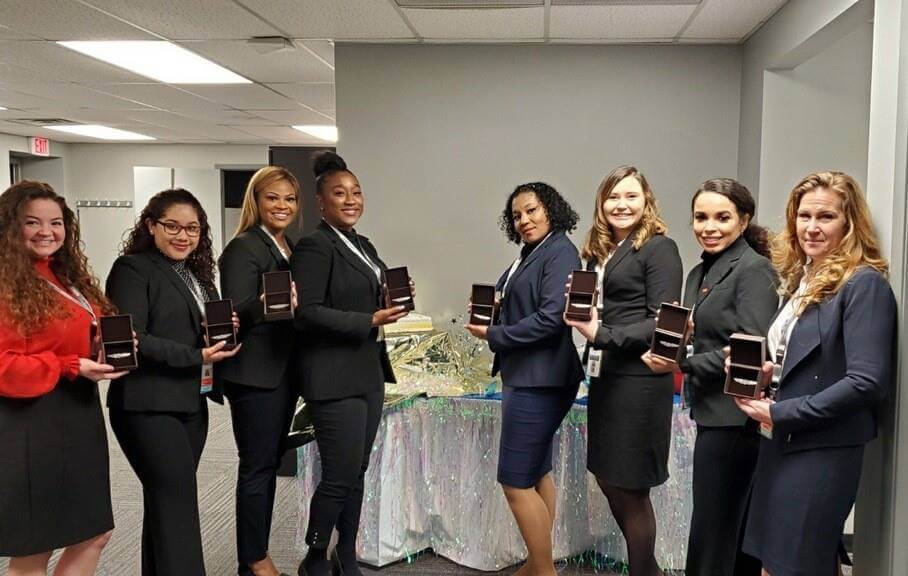 Application Process
Here's an overview of the procedures to apply as a cabin crew for Air Wisconsin:
Step 1.  Submit your documents online
First prepare the necessary documents such as Birth certificate, updated resume, valid Passport, diploma, criminal record, and dental record
Register on their website – https://www.airwis.com/flight_attendants.html and fill out your biodata
Step 2: Prepare for a Group Virtual Interview
You will receive an email from the recruiting team if your documents initially fit what they're looking for in a candidate. They will ask if you wish to move forward so they can schedule a virtual interview.
Former applicants emphasized the need to thoroughly listen to the PowerPoint presentation as the interviewers might ask questions from it. Also, prepare to answer mock customer service-based questions.
Step 3: Get ready for a Face to Face interview
The recruiting team will then arrange a F2F interview at one of their bases in Chicago. The Interview starts the moment you enter the door, meaning your interactions with others, appearance, punctuality, and demeanor will be observed prior to the interview itself.
Air Wisconsin is really a family-oriented company, which is why a lot of aspiring cabin crews dream of working with them. You should definitely send them your resume. Who knows? Maybe Air Wisconsin is the perfect company for you.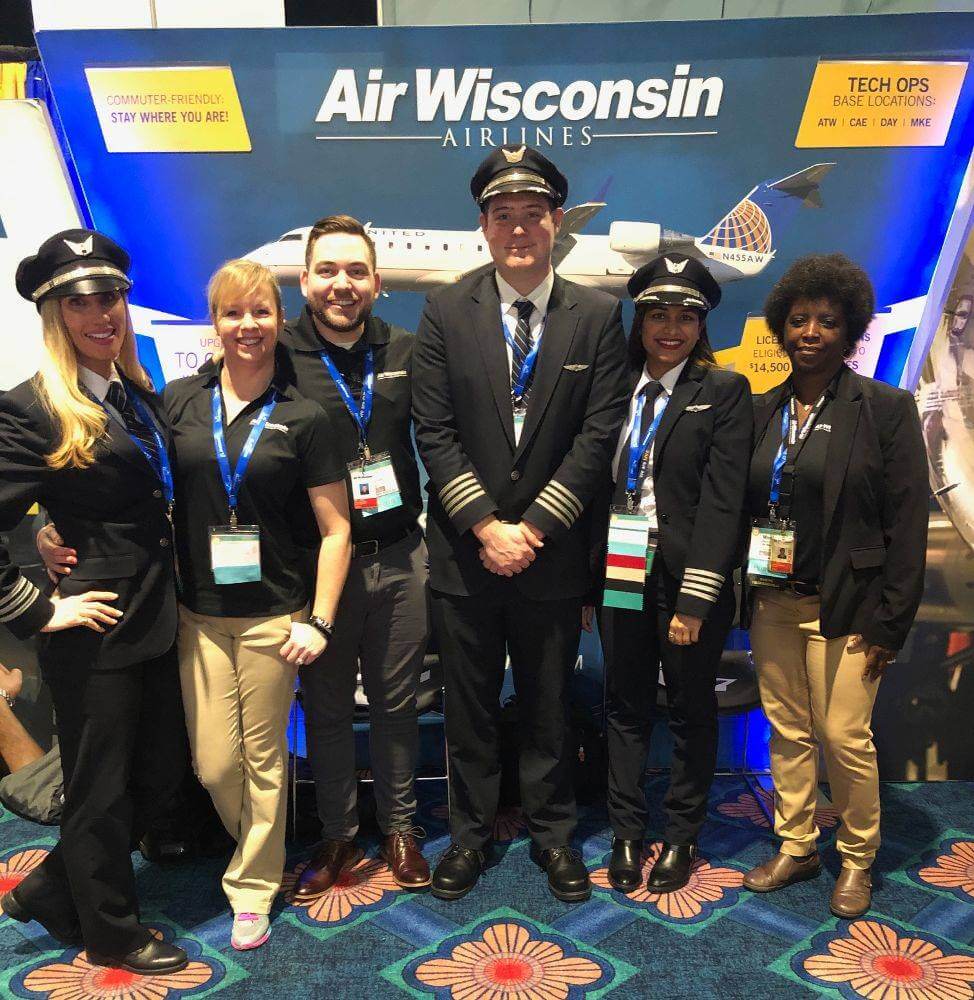 Salary and Benefits
Base salary of  $17.86 per block hour– this will increase to $18.86 per hour in 6 months and $20.54 after a year
Monthly trip and duty rig
Additional pay during holidays including Christmas Eve, New year, and Thanksgiving
Per diem or meal allowance of $1.50 per hour for the first 7 months  and $1.55 per hour for the preceding months
Both reserve and senior flight attendants will be guaranteed 11 days off per month
Maximum of 30 paid vacation days in a year
Reimbursement on uniforms, VISA, etc after a year of service
Read More about the salary of Air Wisconsin cabin crew here.
Video: Benefits of Flight Attendant job on Wisconsin
Surely, Air Wisconsin grants multiple benefits to its flight attendants. Watch this short clip to discover the other perks given by the Airline that is not listed above:
Air Wisconsin provides medical, vision, and dental insurance to flight attendants and their eligible family members upon meeting certain requirements. The airline will also add up to the employee's health savings account, and long-term disability plan as well as pay for life insurance.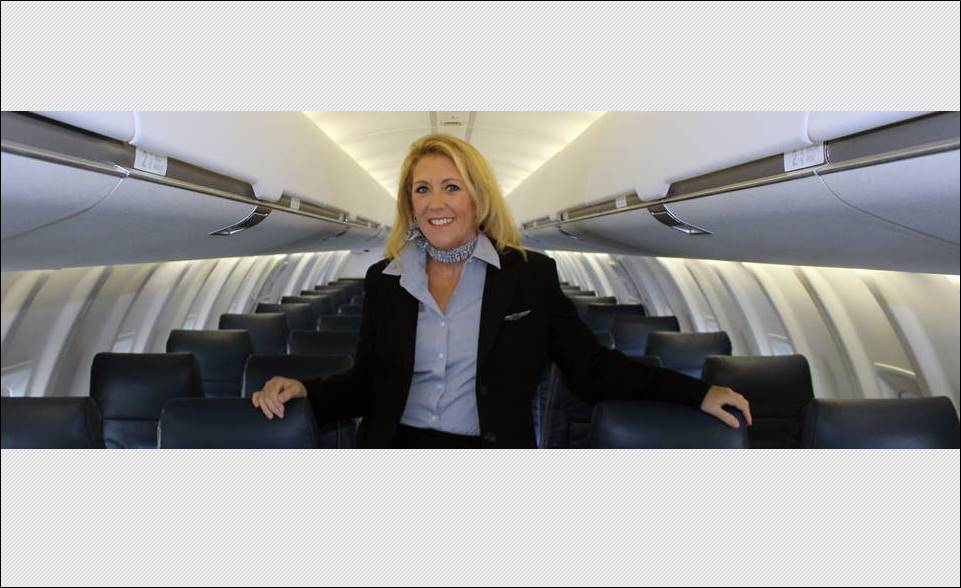 Photos: Air Wisonsin Airlines Cabin Crew Uniforms
Check out these pictures of Air Wisconsin Airlines crew so you can see what they look like in uniforms:
Frequently Asked Questions
Here are some common questions about the requirements for Air Wisconsin airlines flight attendants.
1. Is the flight attendant training in Wisconsin paid?
All flight attendants in Wisconsin undergo rigorous three-week training that is unpaid. You have to complete this program as one of the qualifications.
2. Does Air Wisconsin accept applicants with tattoos and piercings?
Yes. However, tattoos should not be visible while wearing the flight attendant uniform.
3. Does Air Wisconsin allow applicants from other nationalities?
Yes, Wisconsin ensures equal opportunities regardless of race, disability, or gender. As long as you can legally travel and work in the United States, can proficiently speak and converse in English and have all the qualifications mentioned above, you are not disadvantaged in applying as a flight attendant.
4. What are the responsibilities of flight attendants in Air Wisconsin?
Here are some of the duties an FA  needs to fulfill:
Pre-flight safety Inspection
Ensure cleanliness
Lead and assist the passengers in case of emergency
Prioritize the safety and comfort of the passengers
Answer passenger's questions
Assist passengers, especially those who are with special needs (pregnant, elderly, disabled)
Take charge of checking the items of baggage
5. How does a flight attendant from a Regional airline differ from a Mainline?
Flight Attendants in regional airlines such as Air Wisconsin, typically accomplish multiple flights in a day since they have shorter routes and fewer passengers. You will also have to deal with fewer crew members in comparison to mainlines. Others strategize on applying to regional airlines as a stepping stone to getting hired to a higher rank or bigger airline. This is because you can gain seniority in lesser time on regional airlines in comparison to mainlines. Nonetheless, both have similar duties— to ensure the safety and comfort of everyone on board.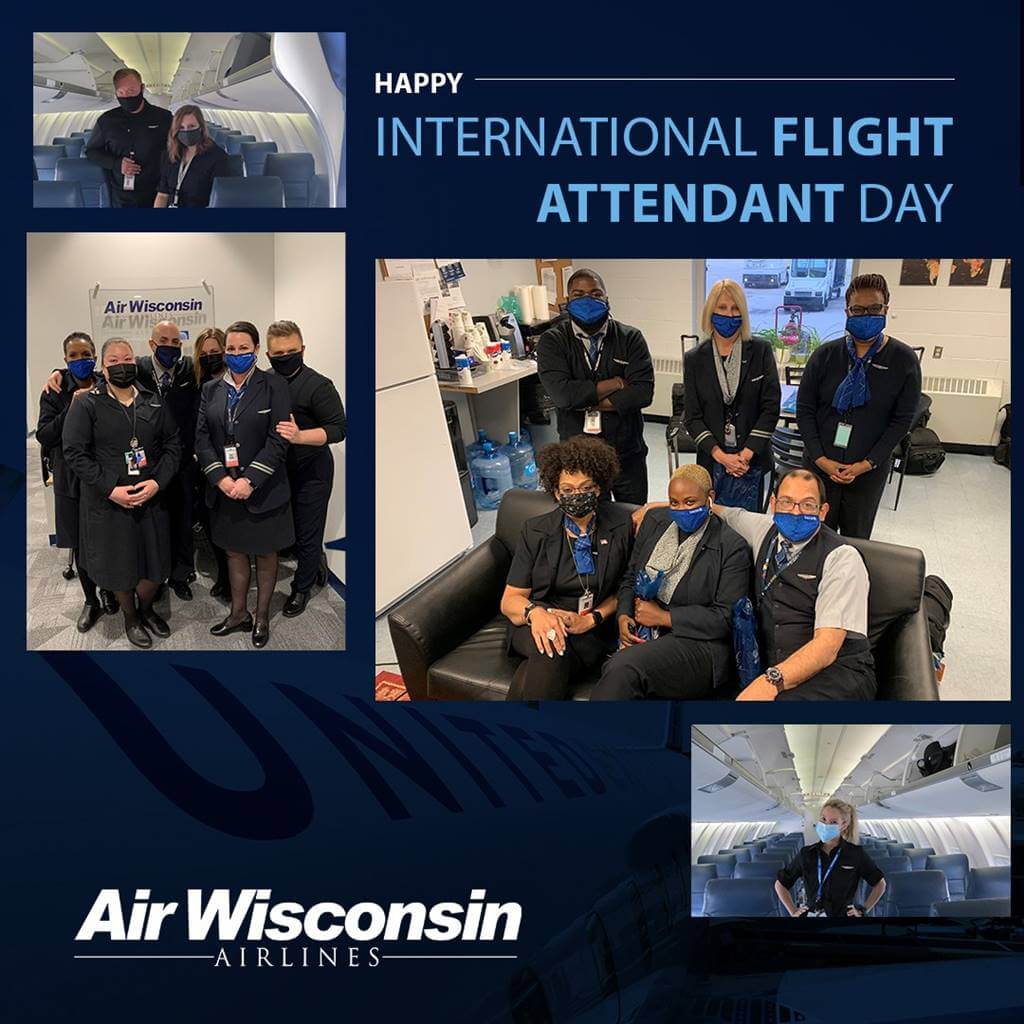 Summary
As an Air Wisconsin flight attendant, you will be responsible for the safety and comfort of passengers during flights. In addition to ensuring that all emergency procedures are followed, you will also be expected to provide top-notch customer service. This includes assisting passengers with their luggage, answering questions, and providing them with a memorable travel experience.
As an airline company, Air Wisconsin provides its employees with a multitude of competitive insurance plans, savings accounts, and even a spending account. Aside from that, it will also offer you a flexible working schedule while having the opportunity to meet, learn and engage with people of diverse cultures.
But first, you have to need to meet the qualifications such as excellent communication skills, fluency in English, mental capacity, and physical strength to assist the passengers. I hope this article provided you with sufficient information about the Air Wisconsin Flight Attendant Requirements.