Air New Zealand prefers to hire a flight attendant who is comfortable with dealing with passengers from different parts of the world. They need someone who can deliver excellent customer service while implementing the safety measures inside the cabin. Of course, every candidate should prove that they truly have the heart to do the task given the fact that the job will not always be sunshine and rainbows.
If you are intending to apply for Air New Zealand, you should be prepared to face work-related challenges and be willing to resolve the matter in a timely manner. You should take note that the cabin crew position is a huge responsibility as you will not only be in charge of prepping meals and beverages – you are responsible for the wellness and comfort of the passengers until they reach their destination.
If you are applying for a cabin crew position for Air New Zealand, you've come to the right place. As kids, we know you've been dreaming of flying up in the sky while doing the job you love. Fortunately, it's easier now than ever to apply for the job you really want to have. With a few steps and requirements, you can now apply as a flight attendant.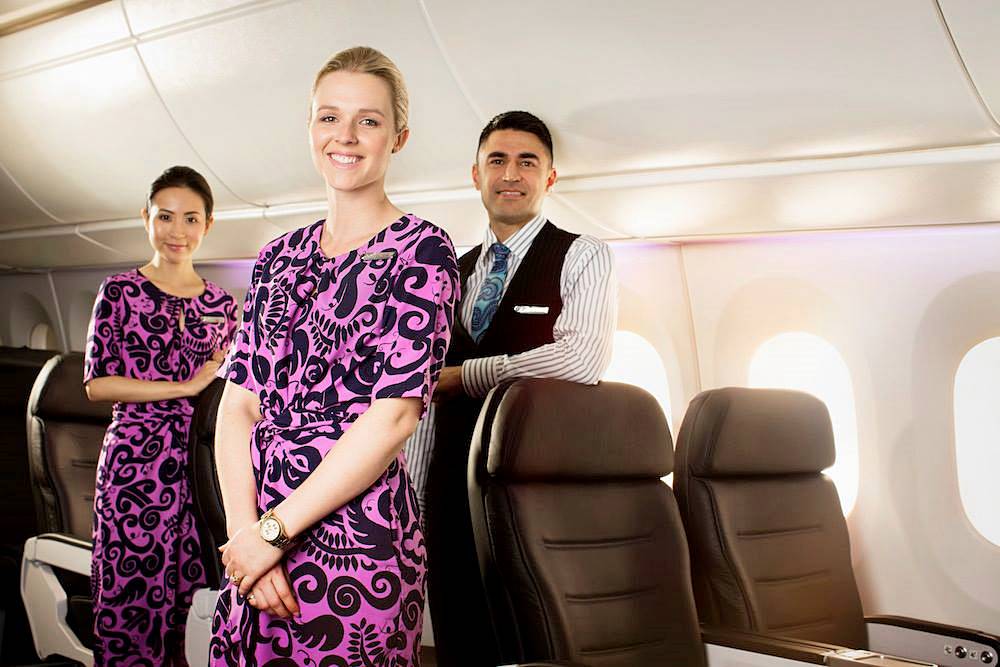 Overview
Air New Zealand is New Zealand's flag bearer. To date, Air New Zealand now has 20 domestic flights and 31 international ones all across the globe. Furthermore, this airline has also been a part of the Star Alliance ever since 1999.
From their humble beginnings in 1940 as a trans-Tasman operational flight service, Air New Zealand has come up with various business practices. These practices ensure that they give only the best experiences for their passengers. Besides, Air New Zealand has a network that connects New Zealand to several places. These places include Australia, the Pacific, Asia, North America, South America, and the United Kingdom.
And with a group of diverse people, this airline undoubtedly ensures that they have plenty of perspectives on how they can provide their diverse customers with their specific needs. After all, Air New Zealand strives to provide its passengers with a genuine and memorable flight journey, easily making them a preferred airline by customers and workers alike.
So, suppose you also have a huge passion for traveling the world, wish to experience new cultures, and have a pleasing personality. Then, in that case, becoming a flight attendant is just the job for you.
Here's everything you need to know when applying as Air New Zealand's cabin crew member without further ado.
Responsibilities
Air New Zealand prides itself on its customer-first culture. After all, Air New Zealand is well-known for its Kiwi Culture. This Kiwi is all about doing their best to create meaningful connections with passengers.
Creating these meaningful connections ensures passengers are comfortable and satisfied throughout the flight with the airline's greatest asset: their people.
So, here are the following responsibilities of an Air New Zealand flight attendant below:
Ensure all passengers' safety, enjoyment, welfare, and comfort throughout the flight
Inspect safety and emergency supplies before flights
Show passengers aircraft emergency procedures and safety measures
Provide passengers with all their needs, including their special needs
Serve passengers with food and drinks
Assist passengers with their luggage and ensure they are seated properly for the flight
Must be able to quickly analyze problems and come up with sound judgments based on the available information
Utilize their first aid knowledge for emergencies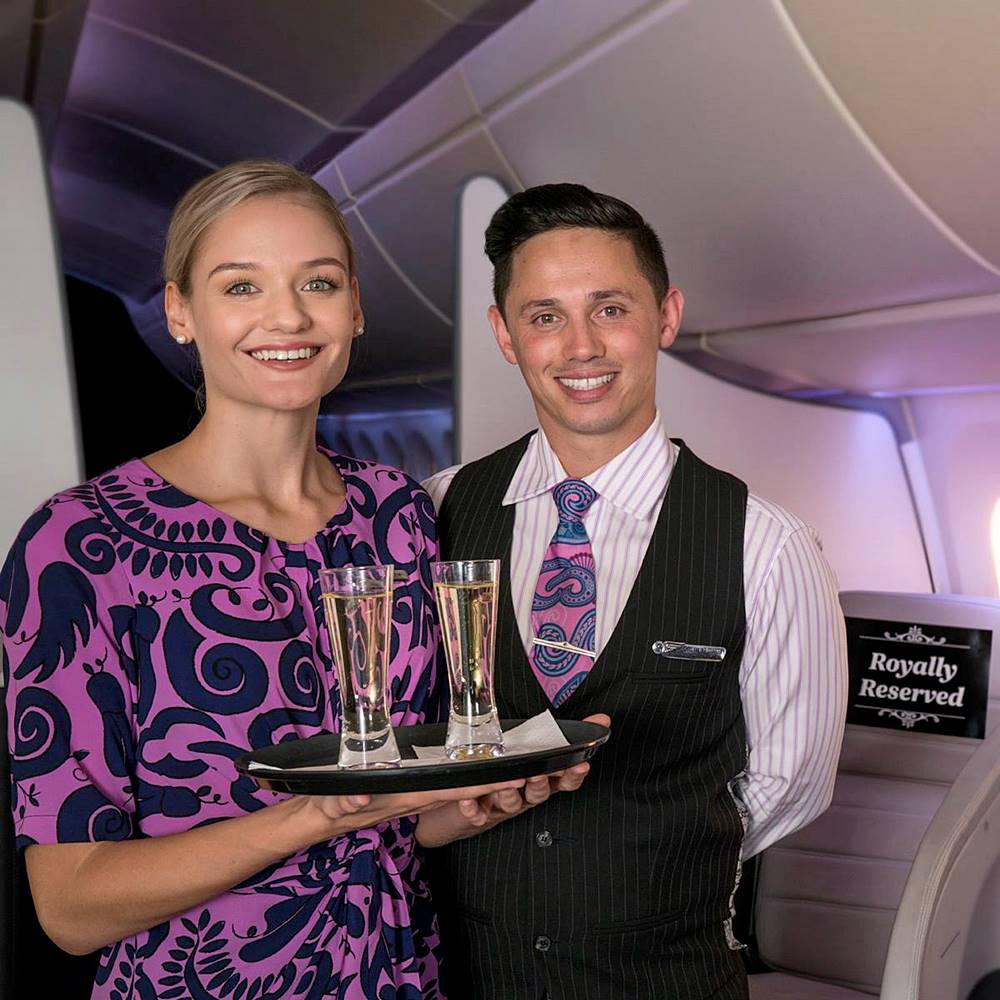 Qualifications
If you wish to become part of this airline's cabin crew team, you must meet their criteria. Here are some of the basic requirements to become a flight attendant below:
Must be 160 cm – 185 cm tall
Must pass the arm-reach test
Is a team player
Has a great sense of pride and can greatly represent New Zealand's well-known Kiwi culture during service
Has the ability to work well even if under great pressure
Has amazing problem-solving abilities
Has completed at least three years of secondary level education (applicants with higher education level or further vocational learning are preferred)
Must have at least 18 months of experience in a customer-facing job
Must be at least 18 years old in accordance with the Sale of Liquor Act amendment
Can reside and work permanently in New Zealand upon applying for the role (must be an Australian Citizen, New Zealander Citizen, or a New Zealander Permanent Resident)
Can swim without aid in 50 meters of water
Must have good eyesight to perform various procedures without the need for prescription glasses (applicants using contact lens or glasses need to submit their optometrist's detailed report regarding the degree of unaided eyesight)
Must comply with Air New Zealand's uniform standards
Document Requirements
Upon applying for the role of Air New Zealand's cabin crew, you must prepare the following documents as well. Here they are:
A valid passport
Must own a first-aid certificate
An optometrist's detailed report regarding your unaided eyesight (this is needed if you have poor vision and use glasses or contact lens)
Where to Apply for a Job for Air New Zealand Online?
Aspiring cabin crew applicants may visit Air New Zealand's careers page here if they wish to apply for the job position: careers.airnewzealand.co.nz/belong-here/career-options/cabin-crew/
Users can easily browse through the job listings on the site to see if they meet the requirements for the job. Air New Zealand does not accept email applications. They will only entertain applications submitted via their online application portal linked above.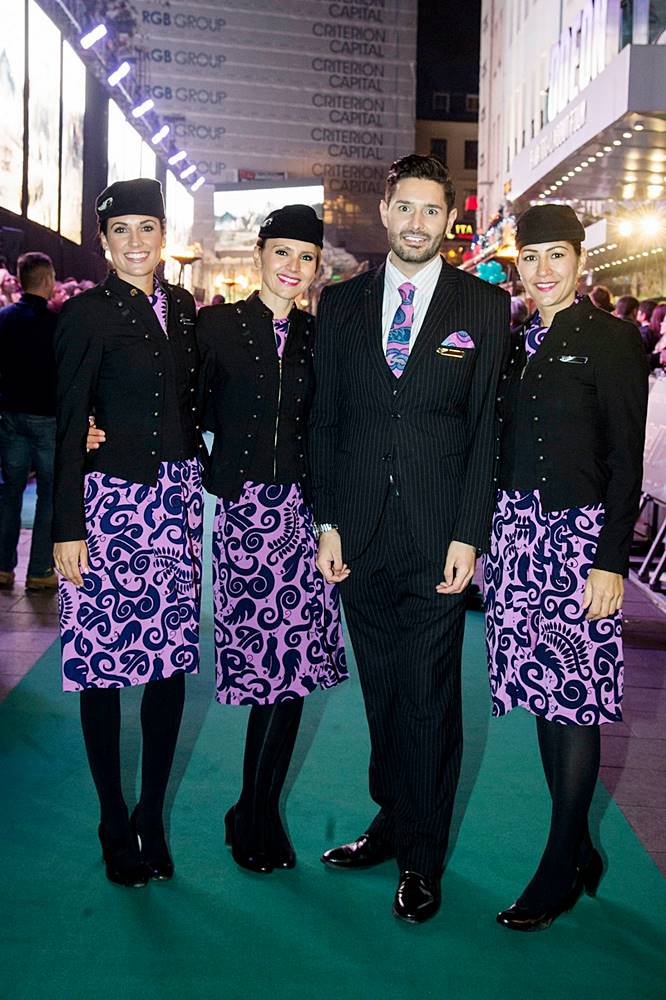 How to Become a Cabin Crew for Air New Zealand
Here are the following steps you should follow below to apply as Air New Zealand's cabin crew:
Step 1: Visit Air New Zealand's official website at www.airnewzealand.co.nz
Step 2: Scroll down the website and look for the Careers section and click on it.
Step 3: Continue scrolling until you see the Cabin Crew section. Click on the Discover button to proceed.
Step 4: You will now be directed to the website's Job Search page. You may look for the job position you wish to apply for by searching for it using the website's search bar.
Step 5: Next, select the Find button to begin searching. Once you find the job you wish to apply for, click on "View Job Listing."
Step 6: After reading and acknowledging that you meet the following requirements, click the Apply button. The website requires you to sign up for an account for your application.
Step 7: Follow the necessary steps to complete your online application. Successful applicants will receive an invitation to the airline's recruitment event.
Air New Zealand Recruitment Event Process
Air New Zealand only accepts applications via their online application process. Instead, they conduct recruitment events on an invite basis. Successful online applicants will receive an invitation to the recruitment event. From there, you will meet fellow applicants and the cabin crew higher-ups, such as the managers.
After the recruitment event, you will be scheduled for a final interview, referred to by the airline as the behavioral-based interview. In the behavioral-based interview, the team will ask you questions regarding your experience and skills for the job you are applying for.
Afterward, the next step is to accomplish a series of tests and training periods. Furthermore, you will also be subject to a medical, reference, and security check. Finally, if you meet all their requirements, you will officially become a part of Air New Zealand's cabin crew team.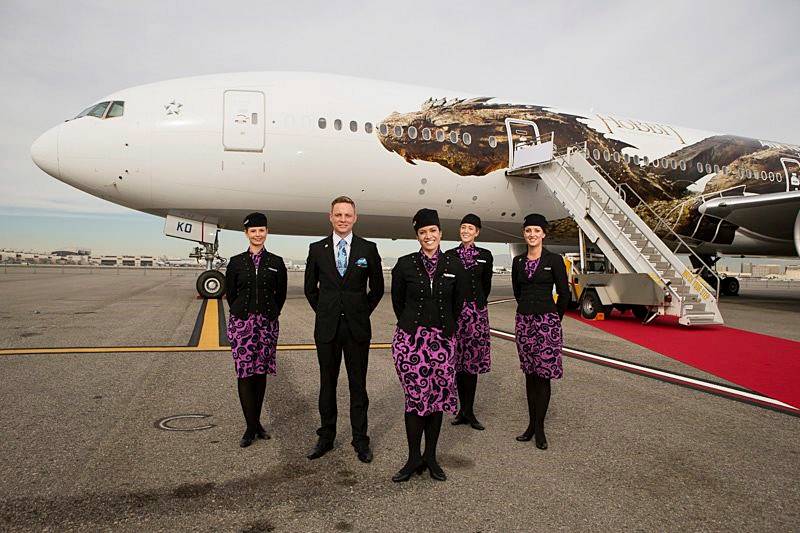 Hiring Stages of Air New Zealand
You've probably heard how wonderful it is to work with Air New Zealand, which helped you make up your mind to send in your resume. However, as you wait for your application to be processed, waiting for the result can really be nerve-racking especially when you don't know what's going on at the moment.
Did they receive your application? Are they reviewing it yet? When will they call you? We understand that this job means a lot to you, which is why we want to educate you about Air New Zealand's easy and reliable recruitment process.
Online Application
As you apply for the position of cabin crew, you must also complete the online application on the website for them to be able to know you better and assess if you are a good fit for the position.
Recruitment Event
After a short while, if the aviation group is impressed with your credentials, they will invite you to an event, where you will have the opportunity to have a better understanding about the role and meet the managers and your fellow applicants as well. This event is crucial because if you fail to make them see your potential, you won't be able to see them again.
Final Interview
On the other hand, if you've successfully exhibited your great interpersonal skills, Air New Zealand will ask you for another meeting which will be the final interview. This part of the application is where you will be asked to say things about your background and experiences if any.
Testing
If you pass, you'll be asked to fill out tests which include medical check-up and more.
Job Offer
Once you've successfully done all of this, then it's time to celebrate! Air New Zealand will now offer you an opportunity to fly with their passengers!
Air New Zealand isn't a fast-paced company as they truly value the time of the passengers and the employees as well. If you aren't lucky this time, don't worry because the company will still give you a chance in the future!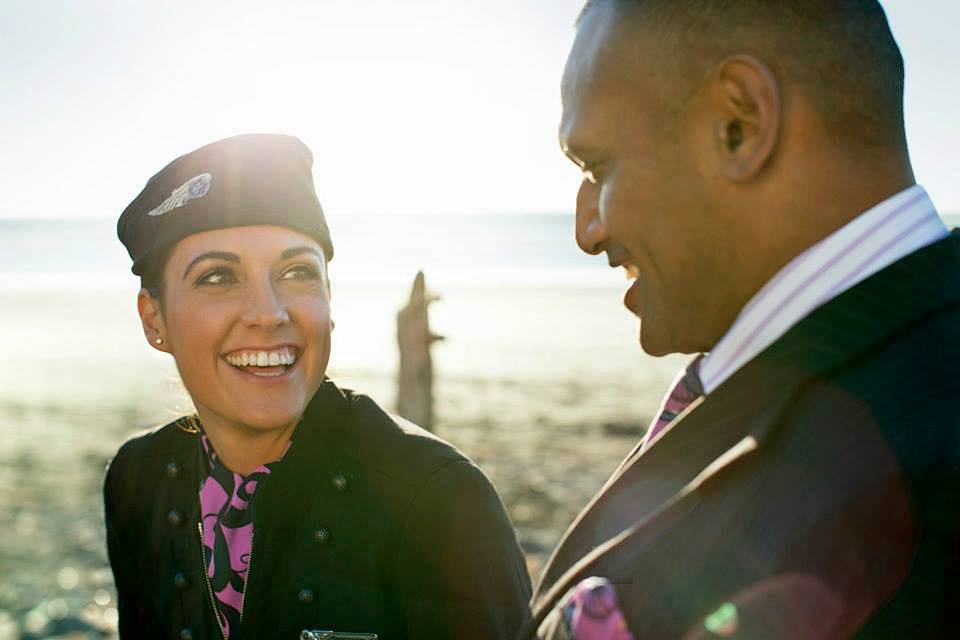 Monthly Salary of an Air New Zealand Flight Attendant
According to careers.govt.nz, flight attendants in New Zealand may earn around $42,000 to $45,000 yearly. In addition, flight attendants with higher positions can earn up to $60,000 yearly. Furthermore, flight attendants may also receive allowances for grooming, meals, accommodation, and uniforms. These allowances can amount to $7,000 and $12,000 per year just on those allowances.
Video: New Zealand Crew Q & A
This is a video from a New Zealand cabin crew doing a flight attendant question and answer video. In this Q and A video, he answers questions given to him by his followers regarding his job experiences and some general information about his job.
https://www.youtube.com/watch?v=o_IGkcfj9fc&t=29s
Here are some key points he mentioned in the video:
Flight attendants can give their preferred schedules to their employers. However, getting one's preferred schedule is not always guaranteed.
To pass the interview process, ensure that you research the company before the interview.
To him, the hardest part in becoming a full-fledged cabin crew member is the training period. He mentioned that it requires a lot of hard work, commitment, and determination.
To stay well-groomed and fresh even during tiring flights, it is vital to stay hydrated and use moisturizer and sunscreen. After all, you are close to the sun, so keeping your skin well-maintained and hydrated is key to adhering to an airline's grooming standards.
To manage fatigue from flying, ensure that you have plenty of sleep before your shifts. Try to have at least eight to ten hours of sleep before your upcoming flight.
Always try to pack lightly for your flight. Only carry clothes and shoes that you will wear and limit your amount of liquid products to 100 ml bottle sizes. In addition, ensure that you have bag compartments to ensure all your items are organized.
Airlines have a social media policy. So, you have to follow certain rules and policies with the content you create. Mainly, they prefer YouTube to inspire others to also become a flight attendant.
He also explained the pros and cons of being a flight attendant. Here they are.
Pros: 
You get to travel due to your job.
You can also get to stay in hotels for free.
You may get staff travel program benefits which include discounted flight and hotel prices.
Cons: 
You have to be ready to get called out for shifts any time.
Without adequately looking out for yourself, you can easily get fatigued in this job.
Disclaimer: This is a video uploaded by a flight attendant vlogger who shared his experience being a cabin crew member in New Zealand. Take note that every crew has a different experience, but this will help give you an idea what to expect when you work for Air New Zeland.
Photos: Air New Zealand Cabin Crew in Uniform
Check out these photos of Air New Zealand crew in uniform. If you wish to imagine yourself being part of this airline, this will give you an idea about how it would look like to be in this company:
Frequently Asked Questions
Here are some of the frequently asked questions that you may need to know before proceeding to the application process:
1. What is the age requirement for Air New Zealand cabin crew members?
Those wanting to apply as Air New Zealand's cabin crew must be at least 18 years of age because of the Sale of Liquor Act amendment.
2. What is the height requirement for Air New Zealand cabin crew members?
Aspiring cabin crew members must be 160 cm to 185 cm tall to qualify for the job position.
3. Do I need to know how to speak well in another language other than English to qualify?
Of course, it is generally required for flight attendants to be well-versed in speaking, reading, writing, and understanding English to qualify for the job. After all, you will be communicating with various nationalities for your job.
Being fluent in another language other than English is not a requirement. However, it will give you a significant edge against other applicants. Therefore, knowing an additional language increases your chances of getting hired.
For instance, helpful languages for your job include the following: Cantonese, Fijian, French, German, Japanese, Mandarin, Samoan, Spanish, and Tongan.
4. Why do airlines conduct the overhead test for applicants?
The overhead (sometimes referred to as the arm-reach test) is a mandatory test. After all, cabin crew members must reach a certain height at the plane to reach for emergency supplies located in these overhead locations.
5. Do I need to learn how to swim to apply as Air New Zealand's cabin crew member?
One of Air New Zealand's requirements for aspiring cabin crew team members is to be physically fit. And this includes an ability to swim in fifty meters of water in just two minutes or shorter. In addition, one must be able to tread the water without aid for one minute.
6. What is a customer-facing role? Why do I need experience from it to apply as Air New Zealand's cabin crew member?
A customer-facing role is a job where you primarily deal with customers. Proven customer-facing job experience includes jobs where you have worked in restaurants, hospitality, retail, hotels, and any other job that requires you to deal with customers regularly.
7. Does Air New Zealand accept email applications?
No. Air New Zealand does not accept email applications. You can only apply through their online application page on their official website at www.airnewzealand.co.nz.
8. Does Air New Zealand require a COVID vaccination?
As stated in Air New Zealand's job page before applying for a job, their pre-employment process includes requiring applicants to be fully vaccinated against COVID-19 due to the Air New Zealand Group Policy. So, during the pre-employment procedure, you will be asked regarding your vaccination status.
9. Does Air New Zealand accept walk-ins?
No, Air New Zealand does not accept walk-ins for their job application process. If you wish to apply, you must submit your application online at their official job search page. Additionally, you will only get an invitation to their recruitment event if your application is successful.
10. How long is the training program for aspiring Air New Zealand cabin crew members?
The training program for aspiring Air New Zealand flight attendants lasts for a total of four weeks. From there, cabin crew member trainees are subject to four weeks of intensive training to become qualified cabin crew members for Air New Zealand's official cabin crew team.
11. Is it required to live in New Zealand upon applying for the position?
As stated on their application page, applicants must be able to live and work in New Zealand upon applying for Air New Zealand's cabin crew. In addition, applicants must live at a 90-minute commuting distance from the job location they are applying for to qualify for the role.
12. What are the different career paths for cabin crew members at Air New Zealand?
The different career paths for Air New Zealand include the following: flight attendants, inflight service managers, team managers, and cabin crew managers.
These are different roles distinguished by ranks among Air New Zealand's cabin crew team. After further training and acquiring the necessary skills and experience, you can move up to the cabin crew team's higher roles.
13. Do I have to work during public holidays and weekends?
Yes, you may have to work during public holidays and even the weekends. After all, you must fully commit to the airline's schedule and be ready whenever you are called out for shifts. You may also have to be away from your home base and do regular overnights when needed.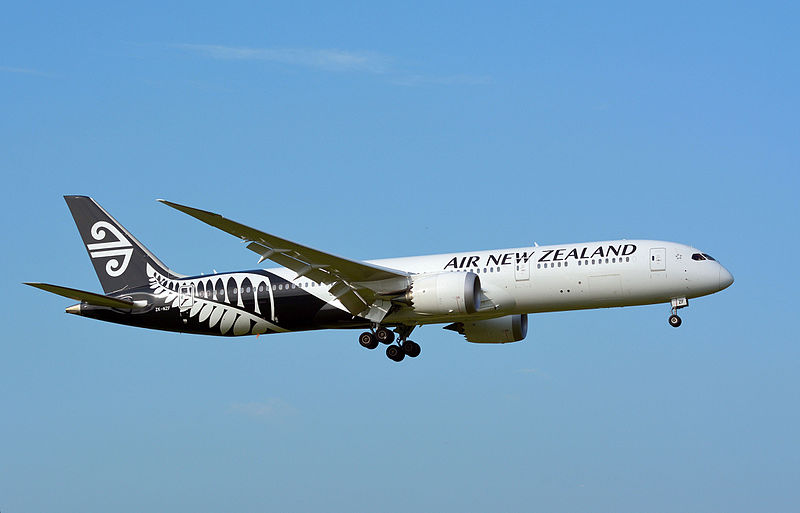 Summary
This summarizes our helpful guide on how to become a cabin crew member for Air New Zealand. Although the application and training process might seem tedious for applicants, this is just Air New Zealand's means of ensuring that they only pick the most suitable candidates for the job.
After all, Air New Zealand is committed to keeping up with its customer-first and Kiwi culture tradition. Therefore, it is a must that all their employees also embody these values of theirs. So, if you have what it means to embody Air New Zealand's working culture, then go ahead and apply now. We wish you all the best in your flight attendant journey. Good luck!
Contact Information
Air New Zealand
Address: 185 Fanshawe Street, Auckland 1010
Telephone Numbers: 0800 352 266 (Web Assistance – NZ Freephone), 0800 737 000 (Freephone for those calling within NZ)
Website: https://www.airnewzealand.co.nz/
YouTube: https://www.youtube.com/user/airnewzealand
Facebook: https://www.facebook.com/AirNewZealand/
Instagram: @airnz
Twitter: @AirNZCareers