Cape Air is a well-respected airline with a long history of providing safe and reliable service. The airline is a good choice for travelers looking for a convenient and affordable way to reach their destination. What started as a modest operation with just one airplane has since blossomed into a reputable regional airline with a growing fleet and an extensive network.
Also Read: Cape Air Flight Attendant Requirements
Its primary focus is connecting hard-to-reach destinations across the Northeastern United States, the Caribbean, and Micronesia. The airline's robust route network comprises popular tourist spots and remote and underserved communities that rely heavily on air transport.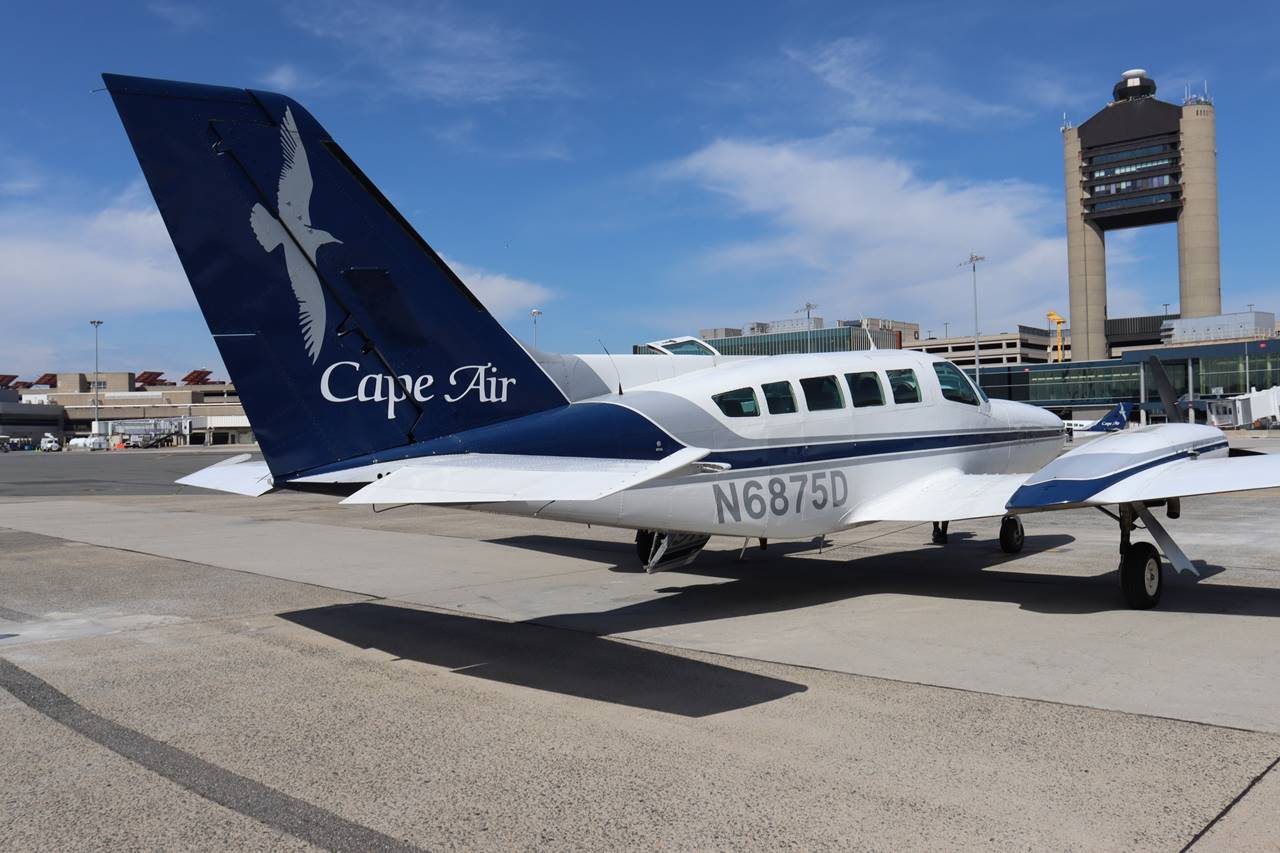 Quick Facts
Airline Name:

Cape Air

Airline IATA Code:

9K

Headquarters:

Barnstable, Massachusetts

Founded:

1989

Number of Destinations:

38

Fleet Size:

102

Fleet Types:

Cessna 402, Britten-Norman Islanders, Tecnam P2012 Travellers

Location Hubs/Bases:

Logan International Airport (Boston, Massachusetts), Luis Muñoz Marín International Airport (Carolina, Puerto Rico), Nantucket Memorial Airport (Nantucket, Massachusetts), Martha's Vineyard Airport

(Vineyard Haven, Massachusetts), Cape Cod Gateway Airport (Hyannis, Massachusetts), St. Louis Lambert International Airport (St. Louis, Missouri), Billings Logan International Airport (Billings, Montana), Baltimore/Washington International Airport (Baltimore, Maryland)
Brief History Overview
Cape Air, a pioneering regional airline, traces its origins back to 1989 when it was founded on the charming island of Nantucket, Massachusetts. What started as a modest venture with just one aircraft has grown into a reputable and thriving airline, making its mark in the regional aviation industry.
Over the years, it has expanded its reach and established a robust network connecting hard-to-reach destinations across the Northeastern United States, the Caribbean, and Micronesia. Through innovative practices, strategic partnerships, and a commitment to sustainability, it continues to leave a lasting impact, ensuring seamless travel experiences for its passengers and solidifying its position as a critical player in regional aviation.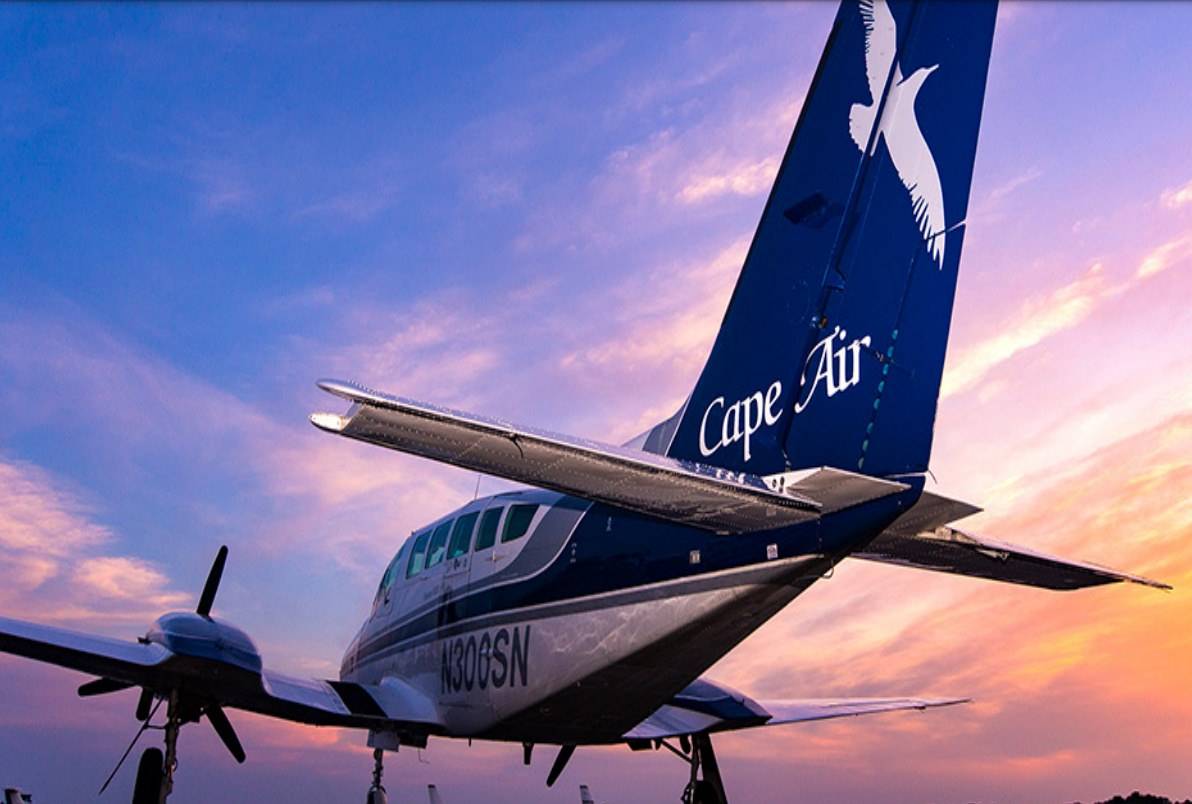 Products and Services
Regional Air Travel:

Cape Air operates a scheduled flight network connecting various destinations, primarily in the Northeastern United States, the Caribbean, and Micronesia. These flights provide essential transportation services to residents and tourists, allowing them to reach remote and hard-to-reach locations easily.

Shuttle Services and Code-Share Agreements:

It has pioneered the concept of Shuttle services, allowing passengers to book a single ticket and travel seamlessly between flights operated by multiple carriers. The airline expands its reach and offers more comprehensive travel options to its customers through code-share agreements and alliances with other airlines.

Charters and Cargo Services:

In addition to scheduled flights, this airline offers charter services for private individuals, groups, and businesses who require customized travel arrangements. The airline also provides cargo services, facilitating the transportation of goods and packages to various destinations within its network.

TravelPass:

Its TravelPass is a prepaid travel program designed to offer frequent travelers a convenient and cost-effective way to purchase flights within the Cape Air network. TravelPass allowed customers to buy a bundle of flights upfront, providing them with a set number of one-way trips at a discounted price. Depending on the package chosen, customers could buy a specific number of one-way trips or segments.
Work Culture
Cape Air was often described as having a family-like atmosphere, where employees felt a strong camaraderie and teamwork. The company's origins as a small regional airline and its commitment to community engagement played a role in nurturing this friendly and supportive work environment. The company encouraged a supportive and inclusive atmosphere where team members worked together to achieve common goals.
The airline company is deeply involved in the communities it serves, and this community-focused approach extends to its employees. The company supported various charitable initiatives, and employees often participated in community events and volunteer activities. 
Benefits for Employees
Health, Dental, and Vision Plans:

The airline offers a variety of health insurance plans to its employees, including HMO, PPO, and POS plans. Employees can also add dental and vision coverage to their health insurance plans. To be eligible for health, dental, and vision insurance, employees must typically work for Cape Air for a certain period.

Flexible Spending Healthcare:

Healthcare FSAs cover various eligible medical expenses, including copayments, deductibles, prescription medications, vision care, dental treatments, and certain medical supplies. Employees can elect to contribute up to the allowed limit for the plan year. It's essential to plan contributions carefully, as any unused funds remaining in the FSA at the plan year's end may be forfeited.

401K Retirement Plan:

Employees can elect to contribute a portion of their salary, up to the annual contribution limit set by the IRS, to their 401(k) account. Some employers may offer a matching contribution, matching a percentage of the employee's contributions, effectively adding free money to the employee's retirement savings. The funds in the 401(k) account grow tax-deferred, meaning that any investment earnings within the account are not taxed until withdrawn during retirement.

Paid Time Off:

The specific PTO policy, including the number of days provided, accrual rates, and any restrictions or conditions, may vary based on an employee's job classification, length of service, and other factors. Additionally, this company may have different PTO policies for full-time and part-time employees.

Travel Privileges:

Employees have discounted airfares when traveling on airline flights. These discounts can vary, and the discount level may depend on the employee's job role or seniority. In some cases, employees and their eligible family members may receive priority standby status, giving them higher priority for available seats when flying on its flights.
Video: Cape Air's New Tecnam Plane
This video introduces the new Tecnam P2012 Traveller aircraft that Cape Air will start using in Montana. The airline now operates Cessna 402 planes, but the Tecnam planes will have additional capacity and more passenger amenities. Costruzioni Aeronautiche Tecnam, an Italian aeronautical firm, designed the aircraft, particularly for the company.
Summary
Since its modest beginnings with just one aircraft, Cape Air has blossomed into a reputable carrier connecting hard-to-reach destinations across the Northeastern United States, the Caribbean, and Micronesia. With a focus on linking remote communities and delivering reliable air transportation, it has emerged as a vital player in regional aviation, epitomizing the spirit of connectivity and commitment to the skies.
Contact Information
Company Name: Hyannis Air Service Inc.
Address: 2020 Hyannis Air Service, 660 Barnstable Road, Hyannis, MA
Telephone No.: 800-227-3247
Website: https://www.capeair.com/
Facebook: https://www.facebook.com/CapeAir
Instagram: https://www.instagram.com/capeair/
Twitter: https://twitter.com/capeair