American Eagle Airlines has been a prominent player in the regional airline industry for decades. This regional carrier has continually earned a reputation for providing reliable and efficient service to passengers across the United States. It enhances regional connectivity, from popular tourist spots to important business centers.
The airline operates as a wholly-owned subsidiary of American Airlines, one of the world's largest and most recognized carriers. As part of the American Airlines Group, it benefits from its vast resources, operational expertise, and global network, enabling it to maintain high safety and customer service standards.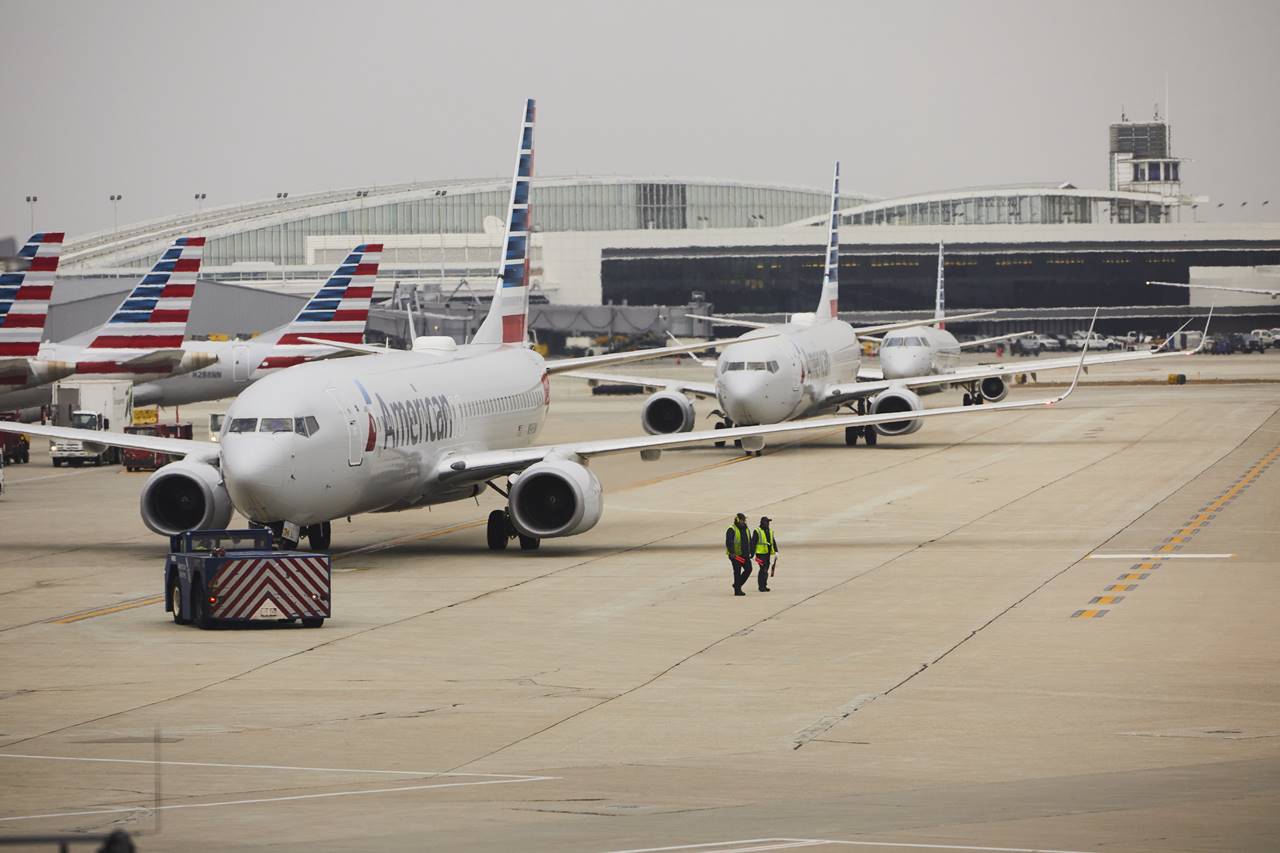 Quick Facts
Airline Name:

American Eagle 

Airline IATA Code:

MQ

Headquarters:

Fort Worth, Texas

Founded:

1984

Number of Destinations:

20

Fleet Size:

559

Fleet Types:

Bombardier CRJ, Embraer ERJ

Location Hubs/Bases: Logan International Airport (Boston, Massachusetts), Phoenix Sky Harbor International Airport (Phoenix, Arizona), Charlotte Douglas International Airport (Charlotte, North Carolina), Ronald Reagan Washington National Airport (Arlington, Virginia), Chicago O'Hare International Airport (Chicago, Illinois), Dallas-Fort Worth International Airport (Dallas, Texas), Los Angeles International Airport (Los Angeles, California), Miami International Airport (Miami, Florida), John F. Kennedy International Airport (New York, New York), LaGuardia Airport (New York, New York), Philadelphia International Airport (Philadelphia, Pennsylvania)
Brief History Overview
American Eagle Airlines was founded initially as "Simmons Airlines" in 1984. Based in Texas, Simmons Airlines operated as a small regional carrier, serving destinations in the southwestern United States. Two years later, in 1986, the airline underwent a significant change when AMR Corporation, the parent company of American Airlines, acquired it. This acquisition marked the beginning of a new era for the regional airline.
In 2014, it underwent another transformation when its parent company, American Airlines Group, consolidated its regional carriers under one brand. As a result, the company was rebranded as "Envoy Air." Despite the name change, Envoy Air continues to operate as the primary regional carrier for American Airlines, offering the same commitment to regional connectivity and customer service.
Products and Services
Regional Air Travel:

It offers short-haul and medium-haul flights, connecting smaller communities and airports to major hubs within the American Airlines network. Passengers can access various domestic and international destinations through seamless connections. 

Modern Fleet:

It operates an all-jet fleet comprising various Embraer and Bombardier aircraft models. These stylish and fuel-efficient planes ensure a comfortable and reliable flying experience for passengers on short to medium-distance routes.

Booking and Reservation Services:

Passengers can book flights and manage their reservations through the American Airlines website, mobile app, or other online travel platforms. The booking process typically includes options for selecting seats, adding extras like checked baggage or upgrades, and other travel-related services.

Baggage Services:

Passengers traveling on these flights are subject to American Airlines' baggage policies. Depending on the fare class and loyalty status, travelers may be entitled to carry-on baggage, checked baggage, and additional options for overweight or oversized items.

In-flight Services:

While its flights generally offer a short-haul experience, passengers can still expect comfort and service. These may include complimentary snacks and beverages and onboard Wi-Fi on select aircraft.

AAdvantage Loyalty Program:

Its parent company offers the AAdvantage loyalty program, allowing frequent travelers to earn miles for flights with this airline and other partner airlines. 
Work Culture
Recognizing that its employees are its most valuable asset, it invests in its development and growth. The airline offers various training programs and career advancement opportunities, allowing employees to expand their skills and knowledge within the aviation industry. By providing a clear path for career progression, it fosters a sense of loyalty and dedication among its workforce.
The airline actively promotes a diverse workforce, ensuring employees from different backgrounds and experiences feel valued and respected. By embracing diversity, it cultivates a rich tapestry of perspectives and ideas that enrich the work environment and lead to better decision-making.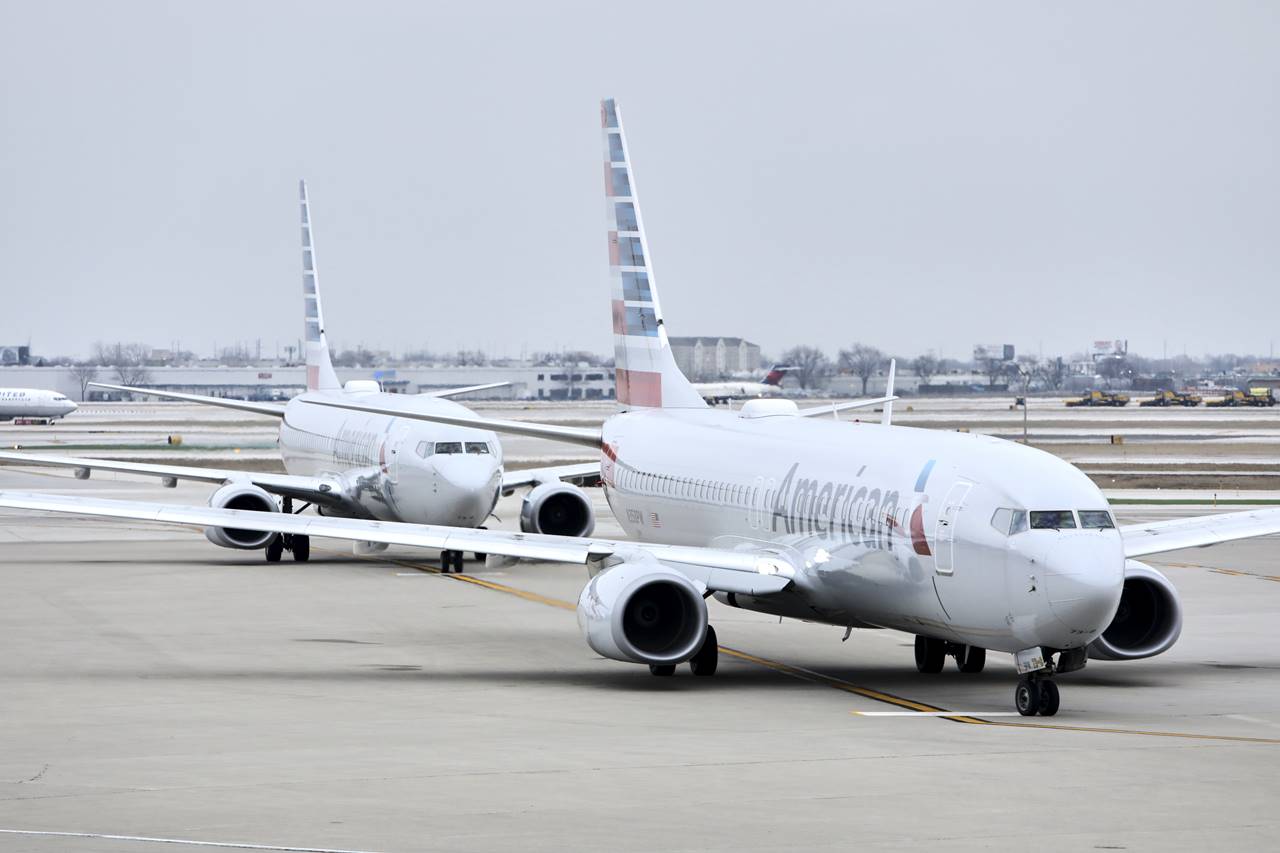 Benefits for Employees
Competitive Compensation:

The company offers competitive pay rates to its employees, including pilots, flight attendants, ground staff, and other positions. Salaries are structured to align with industry standards and may be complemented with additional performance-based incentives.

Health and Wellness Program:

The airline provides health and wellness benefits to support employees' physical and mental well-being. It includes medical, dental, and vision insurance plans and access to wellness programs, health screenings, and counseling services.

Retirement Savings Plan:

It offers retirement savings plans, such as a 401(k) program, to help employees plan for their financial future. The airline provides matching contributions to employees' retirement accounts, encouraging long-term financial security.

Travel Benefits: Working for this company provides employees with travel privileges and discounts on American Airlines flights. These travel benefits extend to the employee's immediate family, offering an excellent opportunity to explore various destinations.
Career Development Training: The airline invests in its employees' career development by providing access to training programs, workshops, and professional development opportunities. 
Discounts and Other Perks:

Employees may receive various discounts and perks on products and services offered by the airline or its partners. These may include deals on hotel stays, car rentals, retail purchases, and more.
Video: American Eagle's New Maintenance Facility Under Envoy Air
Envoy Air Inc., an American Airlines Group wholly owned subsidiary, announced today that it will establish a new Aircraft Maintenance facility at Bill and Hillary Clinton National Airport (LIT) in Little Rock, Ark., investing more than $2 million and creating 60 new jobs over the next five years. The new facility will support the carrier's expanding 76-seat Embraer 175 (E175) aircraft fleet.
Summary
The company, operating as Envoy Air, is a prominent regional subsidiary of American Airlines with a rich history dating back to its founding in 1984. As part of the group company, it's pivotal in connecting smaller communities to major hubs across the United States. With a focus on safety, professionalism, and customer service, the airline operates an all-jet fleet, providing short-haul and medium-haul flights to extend American Airlines' extensive network. The airline prides itself on its vibrant work culture, emphasizing teamwork, diversity, employee development, and community involvement.
Contact Information
Company Name: American Eagle Airlines, Inc.
Address: 4333 Amon Carter Blvd, Fort Worth, TX
Telephone No.: 800-433-7300
Website: https://www.envoyair.com/
Facebook: https://www.facebook.com/envoyaircareers/
Instagram: https://www.instagram.com/americaneagleair/?hl=en
Twitter: https://twitter.com/envoyaircareers