According to Careerbliss, a newly hired Flight Attendant at American Eagle can earn an estimated amount of $19 per hour. As a new FA, you will also have a Per Diem Allowance which will be given during the layover. Although American Eagle is under American Airlines, the salary of FAs is not totally the same since American Eagle only covers regional flights.
Also Read: 5-Day Trip to Italy: Milan, Lake Como, and Venice
American Eagle is a US brand name for American Airlines' regional branch. It operates six separate regional airlines for short and medium-haul feeder flights. Three of these airlines are completely owned subsidiaries of the American Airlines Group which are Envoy Air, Piedmont Airlines, and PSA Airlines. The primary hub for American Eagle is Charlotte Douglas International's Concourse E, which conducts over 340 flights each day. The said hub has the world's largest express flight operation.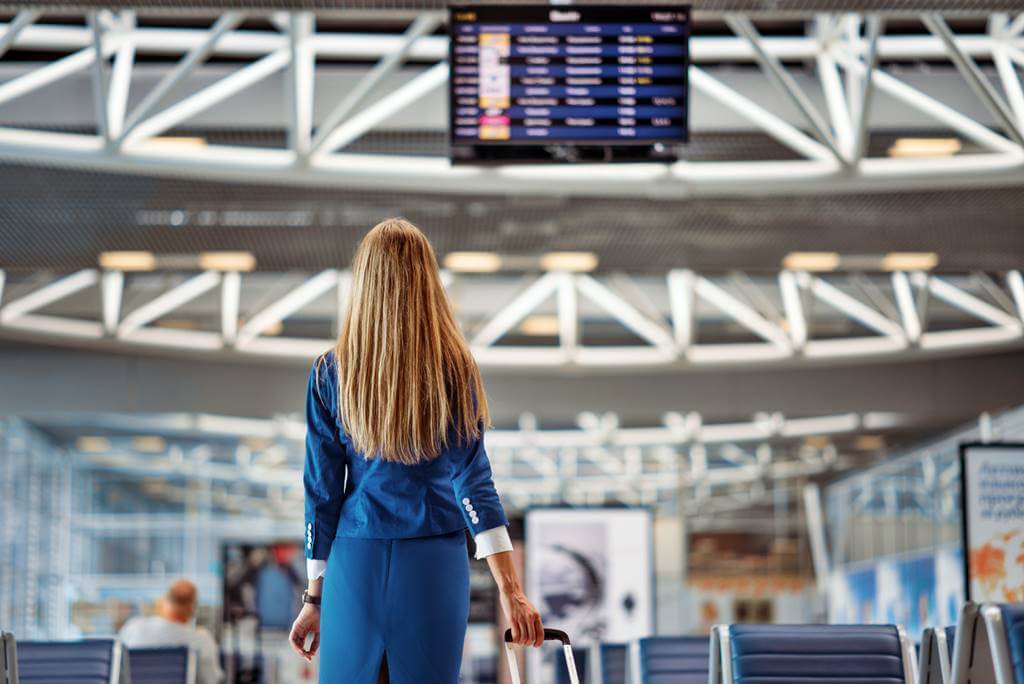 American Eagle Cabin Crew Cash Salary Breakdown
According to Glassdoor which is a famous job review website, a Flight Attendant at American Airlines earns an estimated annual salary of $50,210. While the annual basic salary is anticipated to be $42,444 USD. An additional salary is around $7,766 per year. Flight attendants may get an additional salary from commissions, stock options, profit sharing, and other bonuses.
Basic Salary – The estimated annual basic salary for an American Eagle flight attendant is $1,425 per month. This computation was extracted from the usual number of 75 flight hours per month for new FAs multiplied by the estimated hourly rate.
Flying Pay – The estimated flying pay for an American Eagle newly hired flight attendant starts  around $19 per hour. This flying pay may increase after a certain period of time mandated by the airline.
Layover Allowance – Currently, there are no publicized per diem pay or layover allowance for American Eagle flight attendants. Normally, the per diem pay for new flight attendants in the USA is $2 per hour (so around 48 USD per day), especially for those who serve regional flights. The per diem pay is intended to cover the expenses of all your meals and some other expenses during a stopover.
Benefits
Medical Insurance – Flight Attendants are covered with comprehensive medical insurance. Some airlines even pay a significant portion of the expense, making the monthly premium for medical and prescription drug coverage for employees and their families very low and reasonable.
401k – American Eagle flight attendants can invest for retirement with pre-tax or after-tax contributions with a  401k Plan. FAs can select from a wide range of investment options. A 401(k) allows an employee to designate a portion of their salary to be deducted from each paycheck and invested in their account. Participants can deploy their funds among the plan's investment options, which often include a number of mutual funds.
Profit Sharing Plan – Flight Attendants at most airlines are eligible for ProfitSharing Plan, which compensates employees for their contributions to the company's profitability. This will be discussed during orientation together with other benefits.
Free Flights – You and your dependents are eligible for free and discounted flights. The airline will also allow you to include a spouse or committed/registered partner, and eligible dependent children at a specific age requirement. Other perks include FAs choosing their own trip thanks to pass arrangements with other airlines and discounts with rental car companies, hotels, amusement parks, and other businesses.
Video: TRIPREPORT | American Eagle (ECONOMY) | Bombardier CRJ700 | Charlotte – Cincinnati
This is where you are going to work for should you become part of the American Eagle flight attendant family. This video is a Trip Report taken from American Eagle's flight from Charlotte to Cincinnati. It was by a passenger from arriving at the airport, to checking in for the flight, to receiving different food or amenities onboard the plane, all the way to having a safe landing. The video will you an idea of what goes on inside the aircraft environment and your role as a flight attendant to ensure passenger safety and comfort.
Frequently Asked Questions:
The following are some of the common questions asked about American Eagle:
1. Is American Eagle and American Airlines the same?
The American Eagle is a network of seven regional carriers that codeshare and share services with Americans. They operate 3,400 daily flights to 240 destinations in the United States, Canada, the Caribbean, and Mexico.
American Airlines Group has three subsidiaries, which is Envoy Air Inc., Piedmont Airlines Inc. a U.S.-based airline, and PSA Airlines Inc. which is a Canadian airline.
In addition, there are four other contracted carriers:
2. What is Layover Allowance?
As a flight attendant, you will have the huge benefit of paid stopover allowance. This is what they call "Per Diem" pay. The airline will reimburse all the expenses for meals, accommodation, etc. during your layover.
3. How to get better pay?
To get better pay, you need to get into a specific seniority level. Though most of the time, Flight Attendants get additional pay using language skills for the special position, bonuses, and incentives. Due to the continuous growing nature of the airline industry, there is also plenty of room for career promotion or upgrade.
4. How much is the hourly rate for a new Flight Attendant at American Eagle?
According to Careerbliss, a newly hired Flight Attendant at American Eagle can earn an estimated amount of $19 per hour.
5. What is the Difference between Regional and Major Airlines?
There are numerous airlines in the United States, yet not all of them are created equal. You might be on a major airline flight and question why a minor airline name appears on the ticket below the major carrier. Many minor airlines collaborate with major airlines to fly shorter distances and between smaller cities. These airlines operate domestic flights across the United States. Large airlines like Delta, American, United, and others use regional airlines for a more cost-effective approach and collaborate with them.

Summary
According to Careerbliss, a newly hired Flight Attendant at American Eagle can earn an estimated amount of $19 per hour.  American Airlines founded American Eagle Airlines as a regional airline affiliate in 1984. The American Eagle network has grown to become one of the world's largest regional airline systems, connecting passengers to and from American aircraft at its hubs and other major locations. This is one of the most well-established regional airlines in the USA. Becoming a flight attendant for  a well-established brand can not only offer competitive salary but also career growth and development while enjoying perks of discounted flights are more.