Do you want to be one step ahead when applying to become a flight attendant for Mesa Airlines? If you're looking for a guide to help you jumpstart your flight attendant journey, we've got your back. Here's a helpful guide that will propel your flight attendant career one step further in this airline.
Also Read: 25 Best Travel Gear for Cabin Crew
After all, it's only necessary to be prepared for your job application. This ensures that you're very well-aware of the job openings' description, qualifications, requirements, and other information. So, here's everything you need to know when applying as a cabin crew member for Mesa Airlines.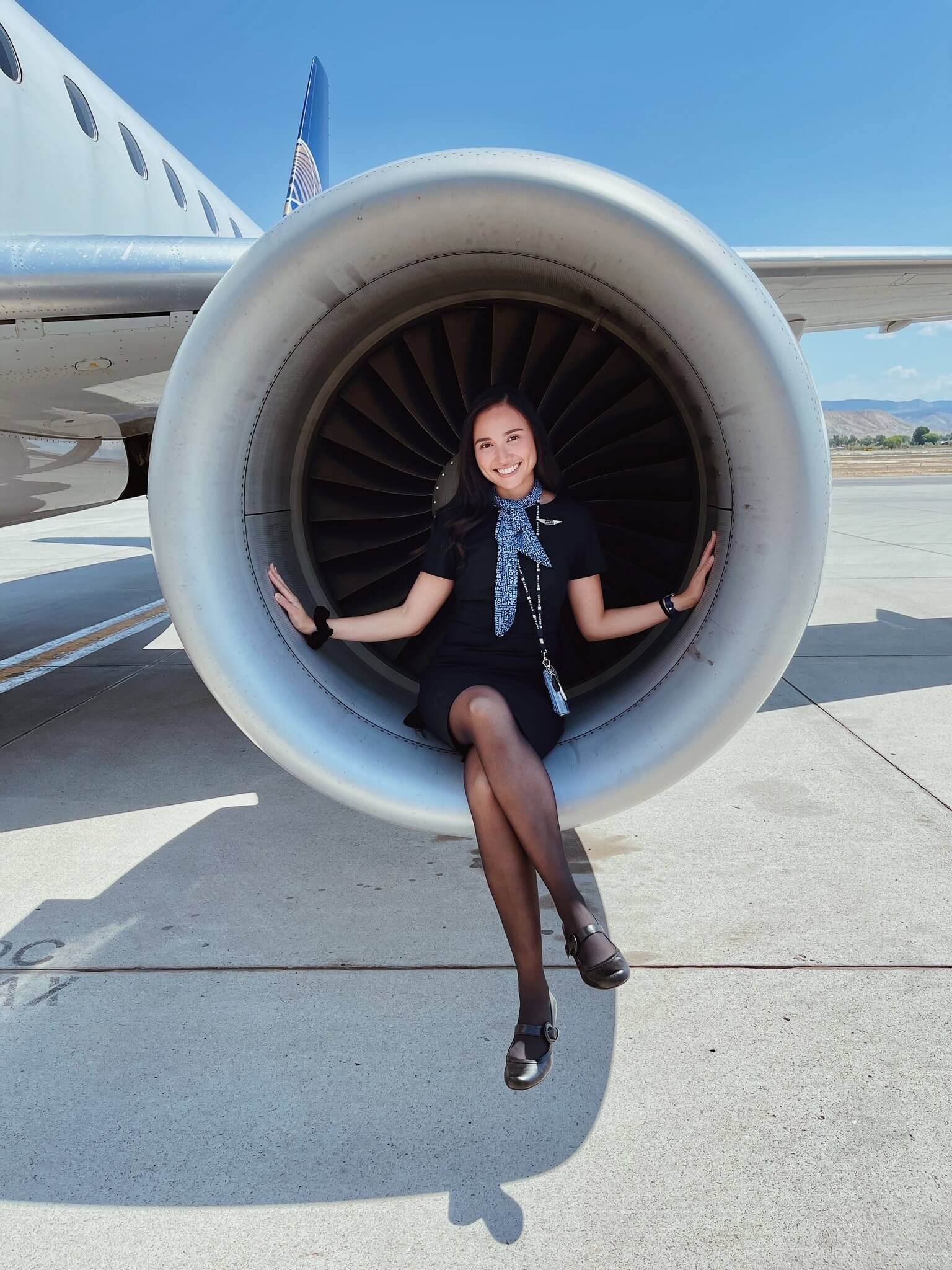 Overview of Mesa Airlines
Mesa Airlines is an American regional air service headquartered in Phoenix, Arizona. It was established in 1980 after its founders saw an opportunity to create regular commercial airline services to travel in Farmington and Albuquerque. And by 1982, the founders had created an aircraft with five seats to transport passengers in the previously mentioned locations.
From its humble beginnings as a five-seater aircraft, the airlines upgraded to a nine-seater one during 1984. And by 1987, this airline finally went public as Mesa Airlines and added eleven more aircraft into their airline service. To date, Mesa Airlines now caters to 200 destinations. Mesa Airlines is also dubbed as the airline with the least number of incidents compared to other regional air services.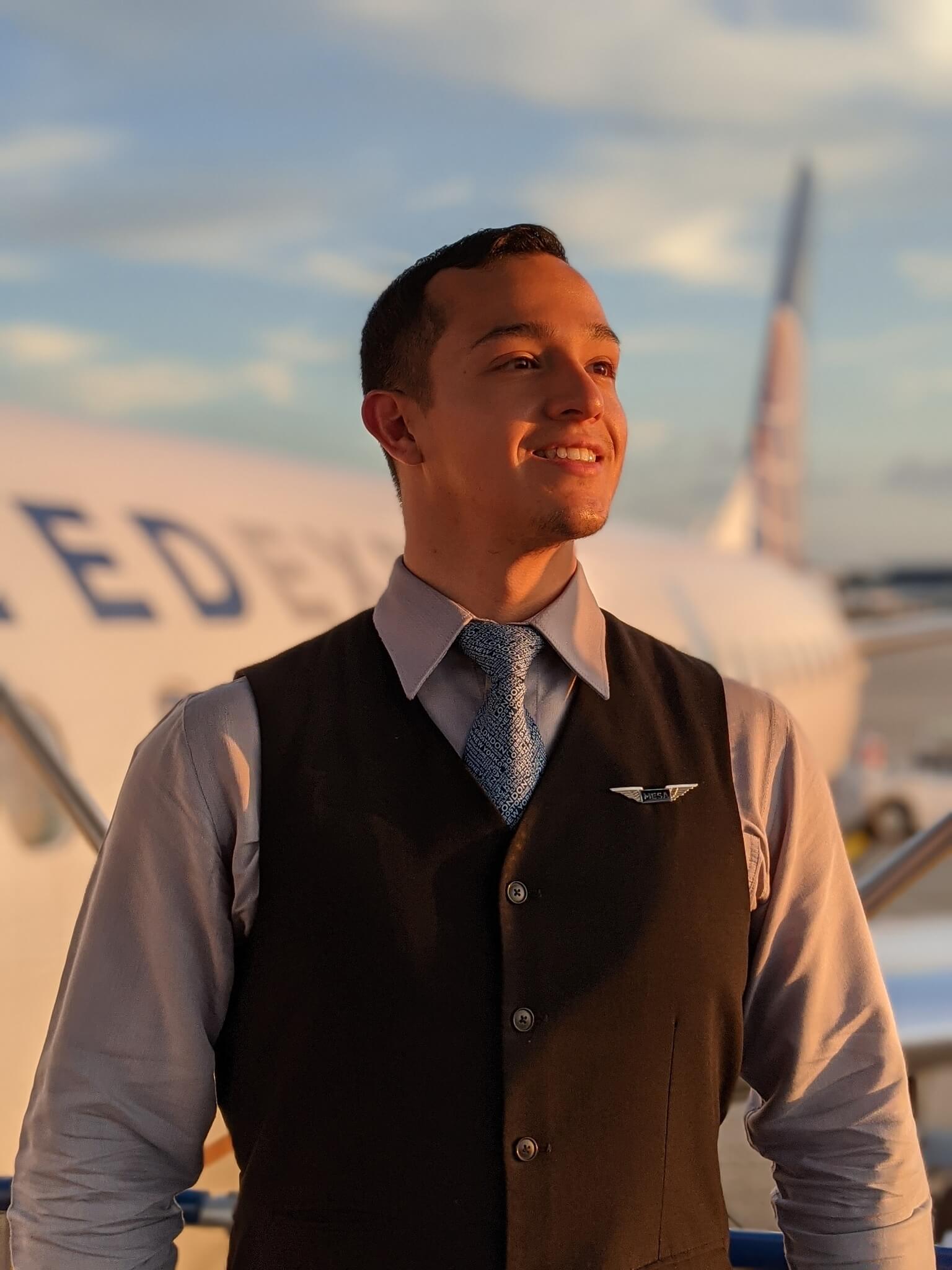 Responsibilities
Mesa Airlines expects its cabin crew to offer passengers a mindful, efficient, safe, and amazing travel experience. And in order for them to experience all of these, you must ensure to execute the following tasks with Mesa Airlines' recommended approach:
Provide customers with a safe and trustworthy experience throughout the duration of their flight and pay attention to their needs
Be in charge of warmly greetings passengers, monitoring their carry-on baggage, and ensuring they are correctly seated in their assigned seats
Can carry on a positive, polite, and understanding behavior even when dealing with difficult circumstances
Must be physically fit and adhere to the airline's standards of professional appearance
Must be knowledgeable of the airline's emergency procedures and equipment onboard the plane
In charge of clearly demonstrating and explaining the use of safety equipment to passengers
In charge of serving snacks, meals, and drinks to passengers
In charge of assisting passengers in storing their carry-on luggage in the overhead or under-seat storage areas
Responsible for informing onboard guests of Federal Aviation Regulations
Assisting passengers with inflight medical emergencies or special needs
Assisting minors traveling alone, the elderly, passengers with disabilities, etc.
Must follow all the policies included in the airline's rules and regulations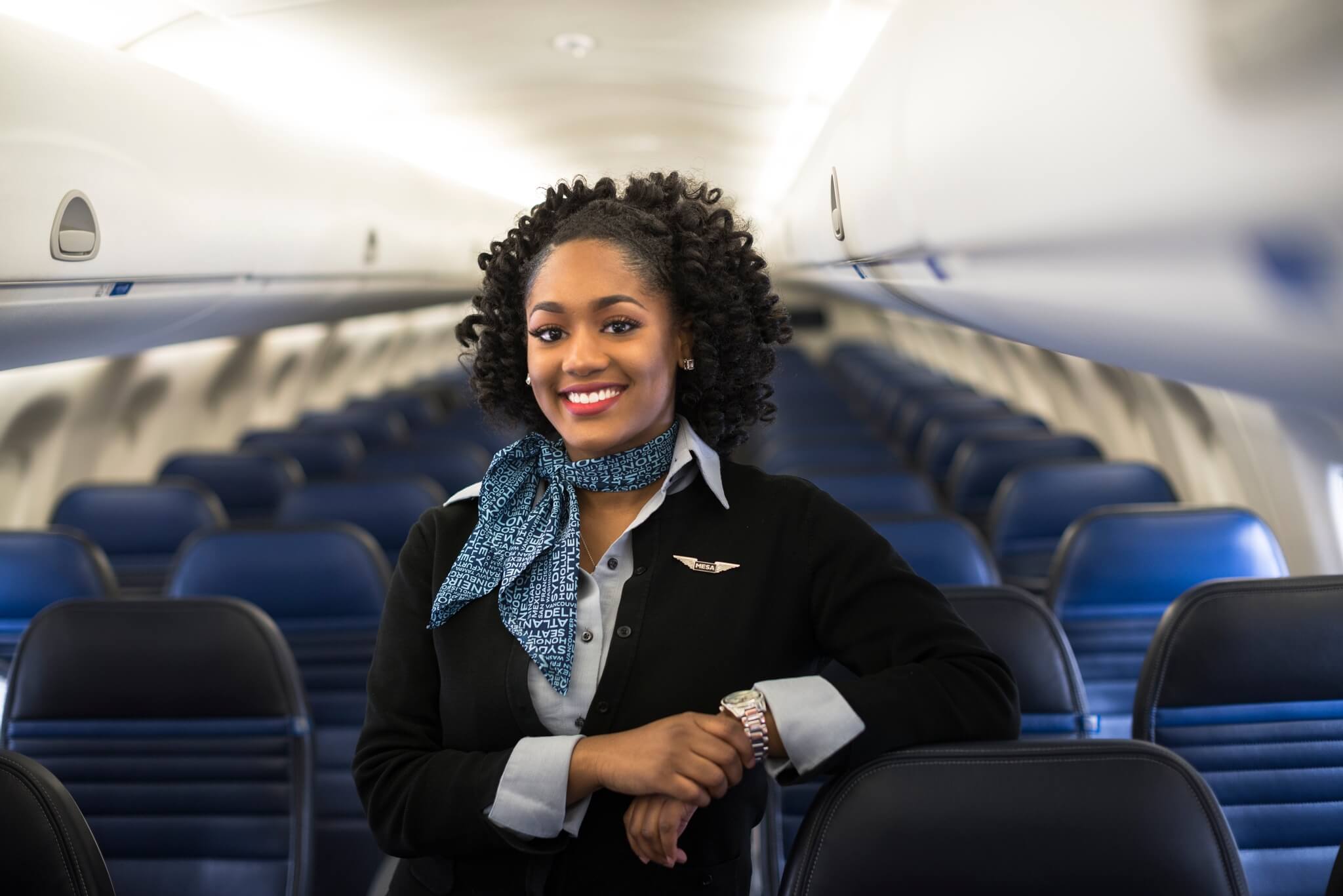 Qualifications
Mesa Airlines emphasizes that its flight attendants are the face of the airline. So, as the representative of Mesa Airlines, you are expected to meet their personal, physical, and legal qualifications:
Personal Qualifications:
Must be at least 19 years of age
Height must be at least 4'11 and at most 6'0 (without shoes). You must also be capable of reaching the plane's overhead bins and compartments
Must have a high school diploma or GED (however, those who have college credits or have at least two years of experience in the customer service field are preferred)
Must be reliable, punctual, and dependable
Is fluent in reading, writing, and speaking English
Willing to be assigned in any of the airline's crew bases depending on the company's schedules and operations
Willing to work for prolonged periods and be called for duty during night time, weekends, and holidays
Physical Qualifications:
Must be able to demonstrate all safety procedures such as operating aircraft doors, lifting emergency window exits, assisting passengers with carry-on baggage, and using food and drink carts
Must not have any visible tattoos
Must not have multiple ear piercings or extreme hairstyles or colors
Can sit comfortably in the flight attendant jump seat without modifying it
Able to walk the aisle with ease while facing forward and fit right through the over-wing doors
Must have at least 20/40 vision (corrected or uncorrected)
Legal Qualifications:
Must have a valid passport
Must have been granted permission to work in the US
Can freely travel in all countries served by the airlines such as Canada, Mexico, Bahamas, and Cuba
Can freely make multiple entries into the US as needed
Must have a successful and complete background investigation
Must pass a DOT/FAA pre-employment drug, alcohol, and random screening throughout your job (medical marijuana is disallowed)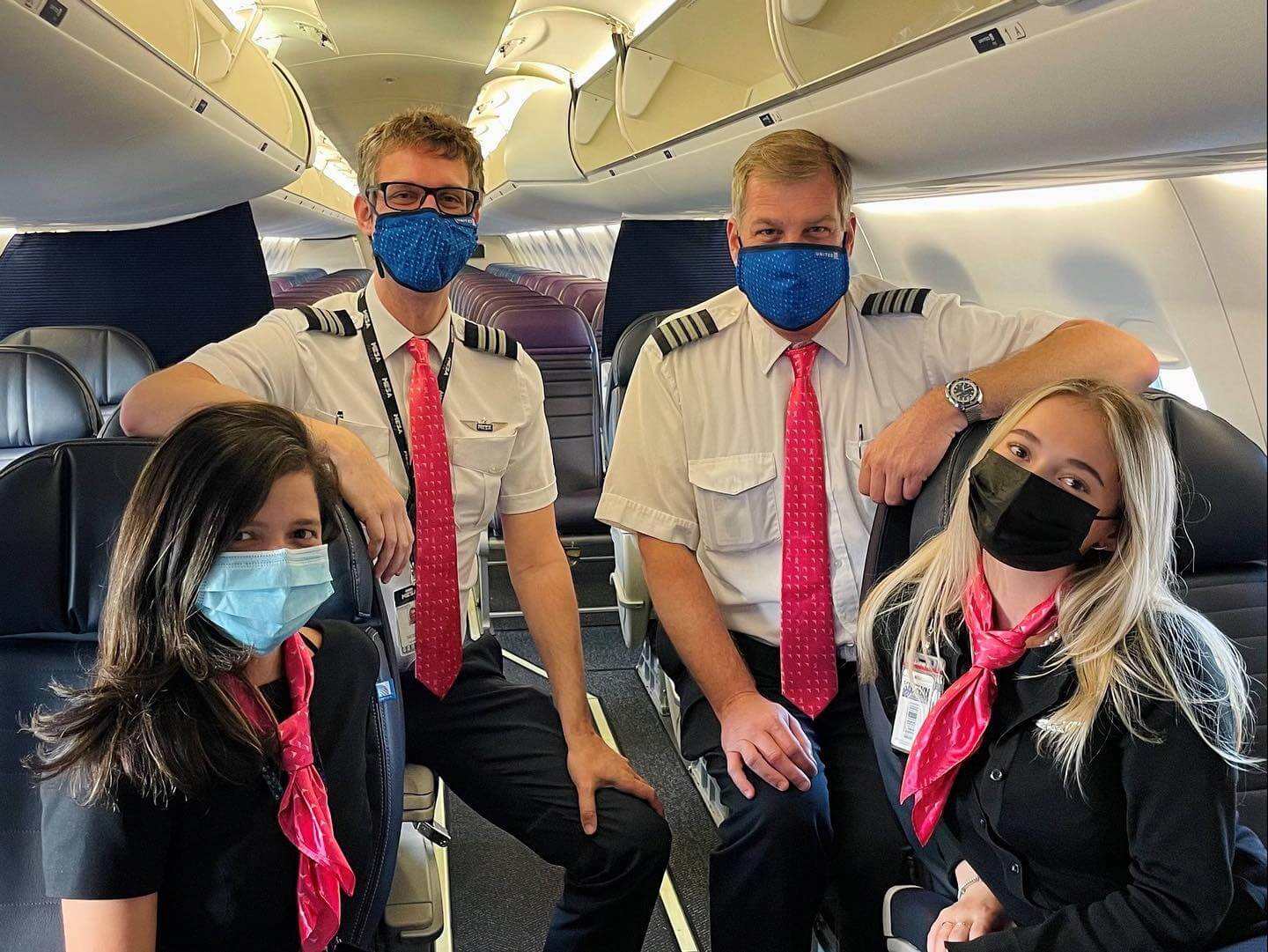 Documentation and Other Requirements to Prepare
Besides meeting the following criteria above, you must also have the needed documentation and requirements for the said job position in Mesa Airlines. Here they are:
A valid and unexpired passport
Your resume
Create and submit an online video questionnaire (to be discussed later)
Where to Apply for a Job for Mesa Airlines Online
You can submit an online application to apply as a candidate for Mesa Airlines' flight attendant position. Mesa Airlines' online job portal for flight attendants can be found on their Careers Page.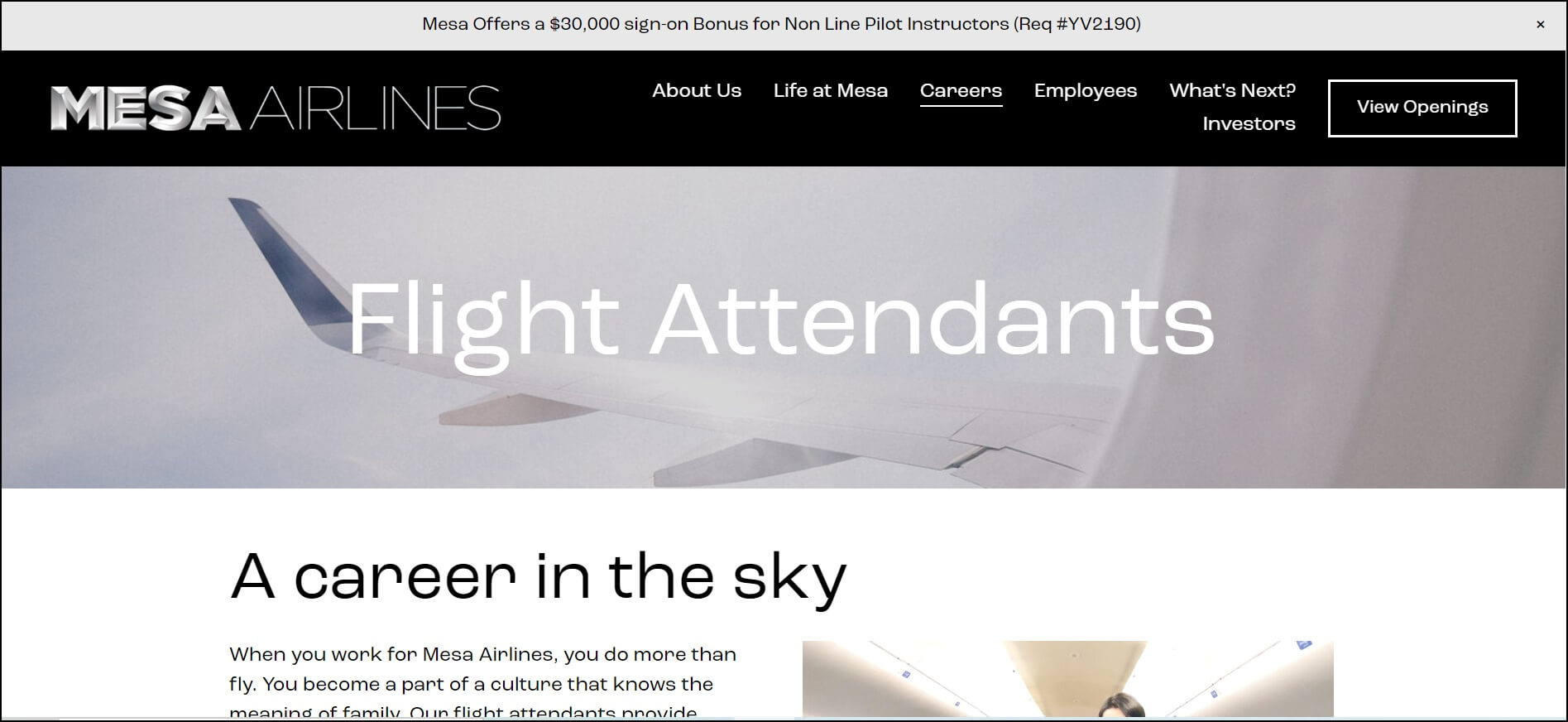 How to Become a Flight Attendant for Mesa Airlines
If you meet Mesa Airlines' flight attendant qualifications, you can now start applying for the said job position. These are the following steps you need to follow when applying for a flight attendant position at Mesa Airlines:
Step 1: Visit Mesa Airlines' official website here. From there, click on the Careers dropdown menu and select the "Flight Attendants" option.
Step 2: You will now be directed to the website's Flight Attendant Careers Section. To submit an application, click on the "Apply" button found on the page.
Step 3: Next, the site will take you to the official job page containing the position's full details. After ensuring that you meet all their qualifications,
Step 4: Fill out the online forms accordingly and attach your up-to-date resume and other required documents in your application.
Step 5: Be sure to double-check the information you entered before turning in your online application.
Step 6: Now, after submitting your application, wait for the airline's company HR to contact you. If your online application is successful, Mesa Airlines will invite you to create and submit an online video interview.
Creating Your Online Video Interview
As stated above, the next step of the application process entails you to create an online video interview. The online video interview is a one-way interview of you answering the questions sent to you by Mesa Airlines. You will have to submit this video via email within the allotted timeframe given to you by the airline.
Background Inspection and Drug Screening
The next step of the hiring process requires a mandatory background check and screening for drugs. The background check includes a thorough investigation. This part involves processes such as FBI fingerprinting and checking your criminal records.
Meanwhile, the DOT or FAA pre-employment drug screening includes checking for consumption of marijuana (including medical marijuana), opiates, amphetamine, PCP, and cocaine. In addition, you will also be subject to random drug screening throughout your flight attendant career.
Training Period
If you pass the airline's mandatory background check and drug screening, you will now be eligible for the airline's training program. The three-week training program will take place in their high-class training center located in Phoenix, Arizona.
Accommodation and meals are provided to all selected trainees. After finishing three weeks of classroom instruction in their training center, you will now have to do on-the-job training in the air. This requires another week of training before earning your much-needed wings as a Mesa Airlines cabin crew member.
Completion of Training
Finally, upon completing your training, you will now be assigned to one of Mesa Airlines' cabin crew bases for your duty. Your assigned base will depend on the airline's operational needs and available slots. Furthermore, it will also depend on your base seniority.
If you are not assigned to your preferred base, you can always transfer once there are available slots in your preferred cabin crew base. Here are Mesa Airlines' following cabin crew bases below:
PHX Phoenix
IAD Dulles
SDF Louisville
IAH Houston
DFW Dallas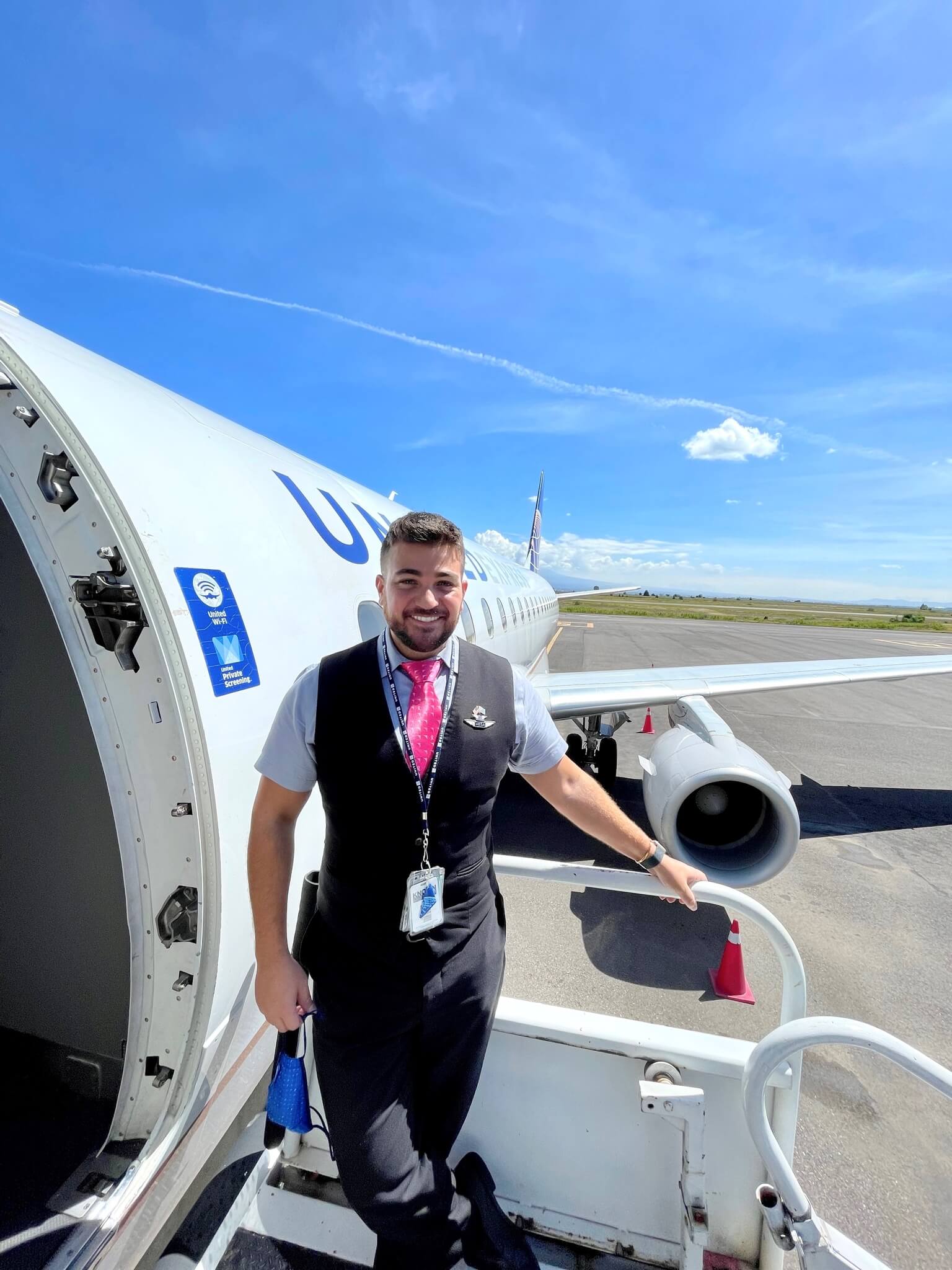 Monthly Salary a Mesa Airlines Flight Attendant
Mesa Airlines is very transparent in its application process. After all, they readily provide applicants with details regarding their offered flight attendant salary. All these details can be found on their recruitment page for flight attendants.
According to this page, beginner Mesa Airlines flight attendants receive hourly pay amounting to $16.77. This is increased to $18.18 six months into your career. By twelve months, your hourly wage becomes $ 20.15. So, overall, you can expect to make at least $22,000 during your first year at Mesa Airlines.
In addition, you will also earn more money through other compensation opportunities. These opportunities can add as high as $500 to your monthly salary. With that said, you can make an additional $6000 yearly using these opportunities.
Video: Mesa Airlines Interview Questions for Flight Attendants
Do you have no idea how to get started on your video interview for Mesa Airlines? This vlogger will walk you through Mesa Airlines' video interview questions. She also provides helpful tips you can use to ace your video interview, so be sure to watch it if you don't know how to make yours a cut above the rest.
Disclaimer: This is a video uploaded by a flight attendant vlogger who shared her experience being a cabin crew member. Take note that every crew has a different experience, but this will help give you an idea on what to expect.
Note that these details are only based on the details provided on Mesa Airlines' official online job portal and can be subject to change at any time.
Photos: Mesa Airlines Flight Attendant Photos
Check out these beautiful pictures of Mesa Airlines Flight Attendants in uniform. If you wish to picture yourself being a part of this company, check out these photos to give you an idea about working for this airline:
Frequently Asked Questions
Now here are the frequently asked questions about Mesa Airlines and the application process for the company's flight attendants:
1. Can I be shorter than 5'2 to become a flight attendant of Mesa Airlines?
Yes. Mesa Airlines' minimum height requirement for its flight attendants is 4'11.
2. Am I allowed to have many ear piercings and tattoos to become a Mesa Airlines cabin crew member?
Tattoos are allowed on Mesa Airlines flight attendants as long as they are not visible while wearing the airline's uniform. However, you are not allowed to have multiple ear piercings.
3. Am I allowed to have extreme hairstyles or hair colors as the airline's flight attendant?
No, you are not allowed to sport extreme hairstyles and hair colors for the job.
4. Do I need to be a college graduate to be qualified for the position?
Although Mesa Airlines allows high school graduates or their respective equivalent, the airline still prefers those who obtained college credits. In addition, they also show a preference for those who have two years of working experience in the customer service industry.
5. Is medical marijuana exempted from Mesa Airlines' drug screening process?
No. As per DOT's safety-sensitivity guidelines for employees, they are also prohibiting the use of medical marijuana for Mesa Airlines' applicants.
6. Do I have to create my own questions for my Mesa Airlines Online Video Interview?
No, you do not have to create your own outline or questions. Mesa Airlines' HR team will be the one to send the format and list of questions to you.
7. How long is Mesa Airlines' training period?
Mesa Airlines' training program lasts for a total of four weeks. This includes three weeks of classroom instruction and one week of on-the-job training in the air.
8. Do I get to choose my preferred Mesa Airlines home base?
You can't choose your assigned base at the beginning of your career. But fortunately, as you gain seniority in the airlines, you can have yourself transferred to your preferred home base. However, your chances of getting transferred will also depend on the availability of slots per base.
9. Do I have to work during the weekends and holidays?
Because Mesa Airlines operates throughout the year, you will have to work during the weekends and holidays. If needed, you will also be called for night duty.
10. Where can I send questions regarding the application process?
Since Mesa Airlines receives a high volume of applications daily, they cannot answer queries via phone. So, if you have any questions about your application, you can send them to FaRecruiting@mesa-air.com.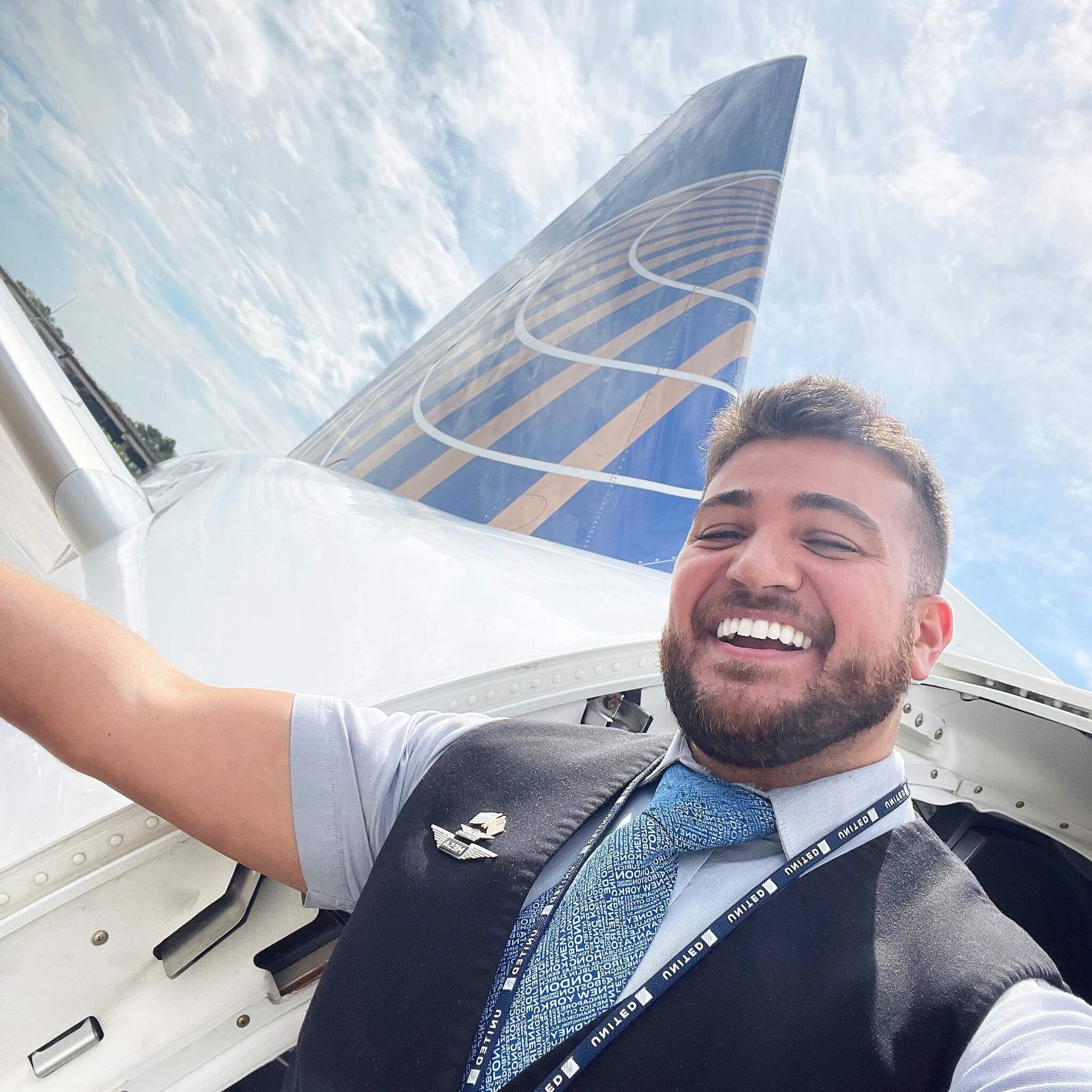 Summary
This marks the end of this guide on becoming a cabin crew member for Mesa Airlines. If you meet the airline's qualifications, submit all the necessary documents, and pass their screening processes, you should easily land a job at Mesa Airlines. Best wishes in your flight attendant journey!
Contact Information
Mesa Airlines, Inc.
Address: 410 N 44th St Suite 700, Phoenix, AZ 85008
Contact Number: 602-685-4000
Email: FaRecruiting@mesa-air.com
Website: https://www.mesa-air.com
Facebook: https://www.facebook.com/MesaAirlines/
Instagram: https://www.instagram.com/mesaairlines_
Twitter: https://twitter.com/MesaAirlines