If you plan to become a flight attendant for Mesa Airlines, there are certain requirements that you must meet. Firstly, you must be at least 18 years of age and have a high school diploma or equivalent. Secondly, you must be able to pass a background check and drug test. Thirdly, you must have a valid passport and be able to travel internationally. Finally, you must be able to pass a physical examination and have no visible tattoos or body piercings. If you meet all of these requirements, then you will be well on your way to becoming a Mesa Airlines flight attendant.
Also Read: Are Cabin Crews Rich? Understanding Flight Attendants' Lifestyle
A humble airline based in Phoenix, Arizona – Mesa Airlines. The airlines began with a five-seater aircraft and then upgraded to a nine-seater aircraft in 1984. By 1987, this airline had gone public as Mesa Airlines and had added eleven more planes to its fleet. Mesa Airlines today serves over 200 destinations. This is not a small airline at all if you were just starting a flight attendant career.
Mesa Airlines can give you the opportunity of traveling the world while receiving very fair compensation. Mesa gives the same benefits as big airlines do. But they are quite strict with their requirements, especially with drug testing. Even medicinal marijuana is not allowed if you are applying as a flight attendant. In short, you must be tested negative.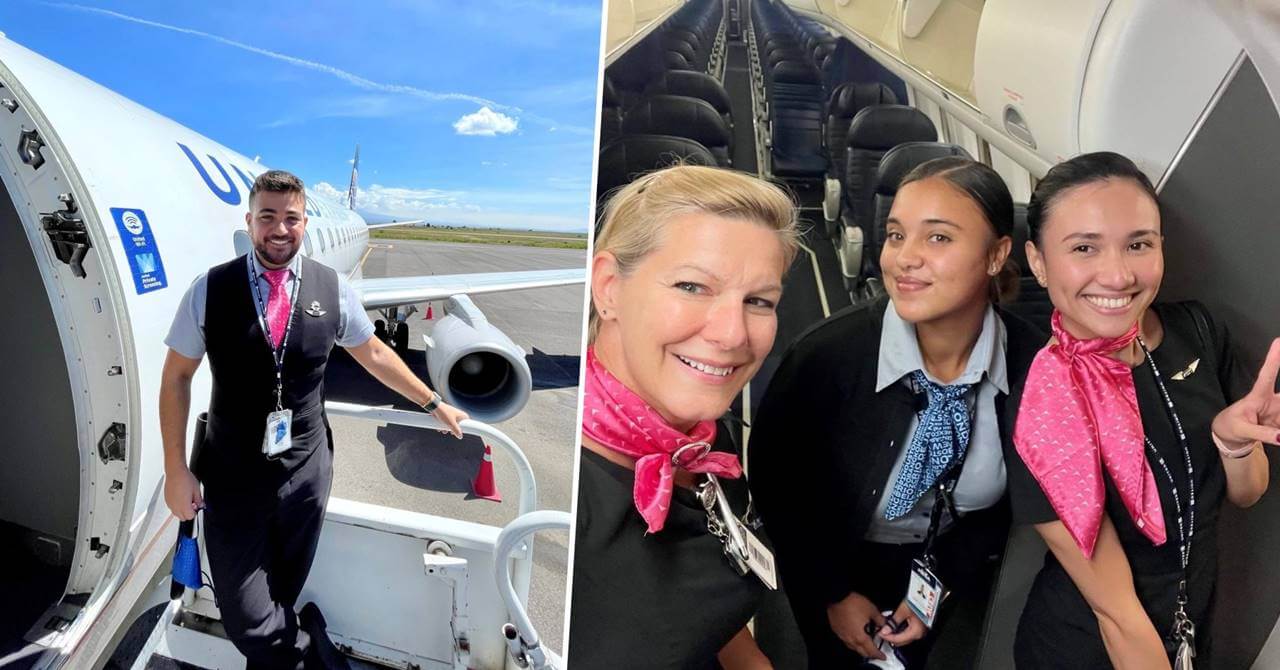 List of Requirements and Qualifications to become a Mesa Airlines Flight Attendant
Must be at least 18 years of age
Must be at least 4'11 in height, but not taller than 6'0 without shoes.
Must have a high school diploma or GED
A 20/40 vision (corrected or uncorrected)
No visible tattoos
Must be able to access the plane's overhead bins and compartments.
No multiple ear piercings, severe haircuts, or colors are permitted.
Ability to read, write, and speak English fluently
Willing to work in any of the airline's crew bases based on the company's schedules and operations
Willing to work for extended periods of time and be called to duty at night, on weekends, and on holidays
Able to travel the aisle while looking forward and squeeze through the aver-wing doors with ease
A valid passport is required.
You must have been granted authorization to work in the United States.
Travel freely in all countries served by airlines, including Canada, Mexico, and the United States.
You must pass the background check.
You must pass a DOT/FAA pre-employment drug, alcohol, and random screening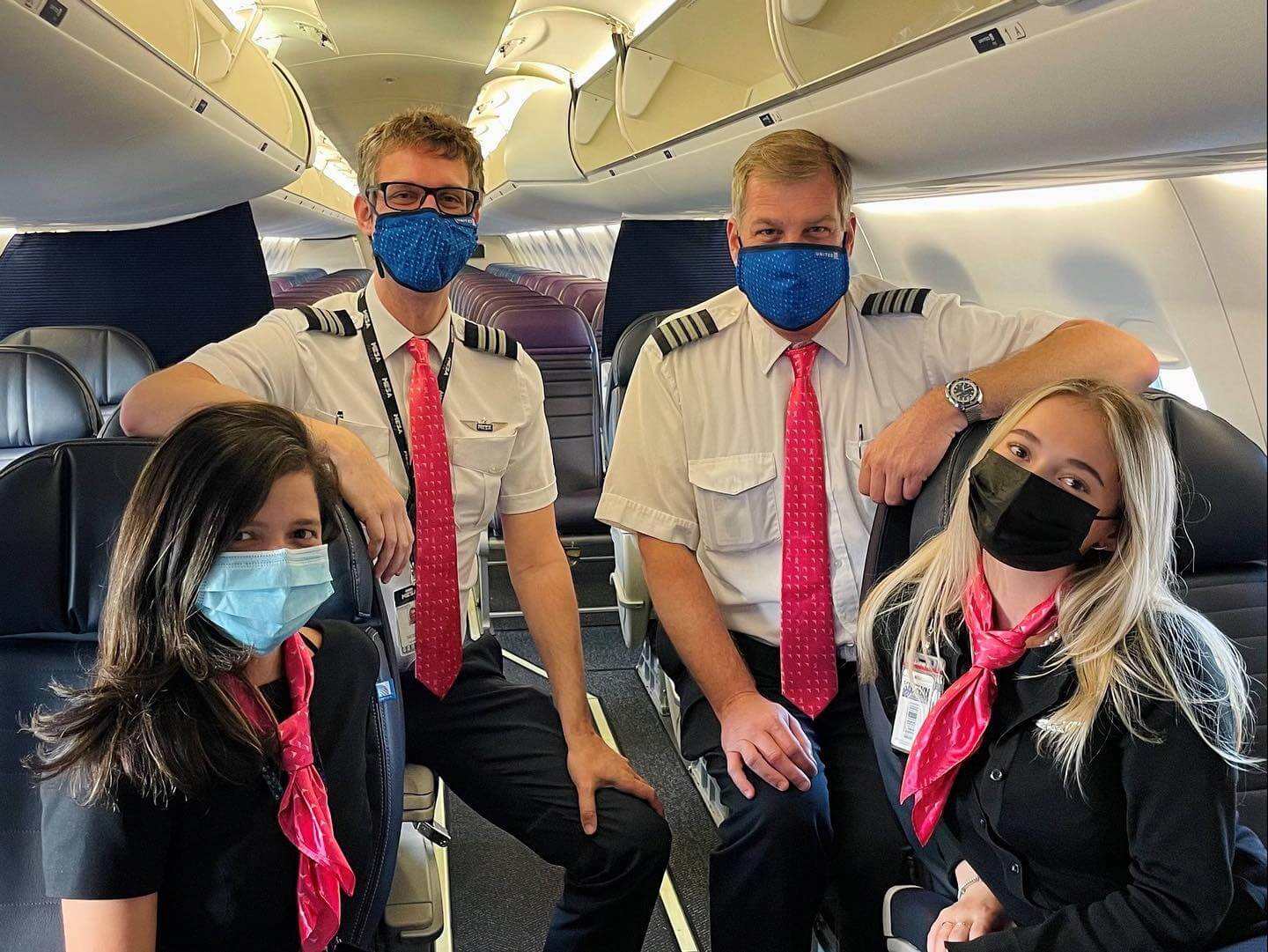 Application Process
If you satisfy the flight attendant standards for Mesa Airlines, you may now begin applying for employment. When applying for flight attendant employment with Mesa Airlines, you must take the following steps:
Step 1: Go to Mesa Airlines' official website. You can go here: https://www.mesa-air.com/flightattendants
Then, choose "Flight Attendants" on the dropdown menu.
Step 2: The page will be redirected to the Flight Attendant Career section. To apply, go to the page's bottom and click the "Apply" button.
Step 3: The site will then direct you to the official job page, which will have all of the position's specifics. See if you have all requirements and qualifications needed.
Step 4: Fill out the appropriate online forms and include your most recent resume and other required papers in your application. Double-check all the information you have provided before submitting your application.
Step 5: After submitting your application, wait for the airline's human resources department to contact you. Mesa Airlines will invite you to produce and submit an online video interview if your online application is successful.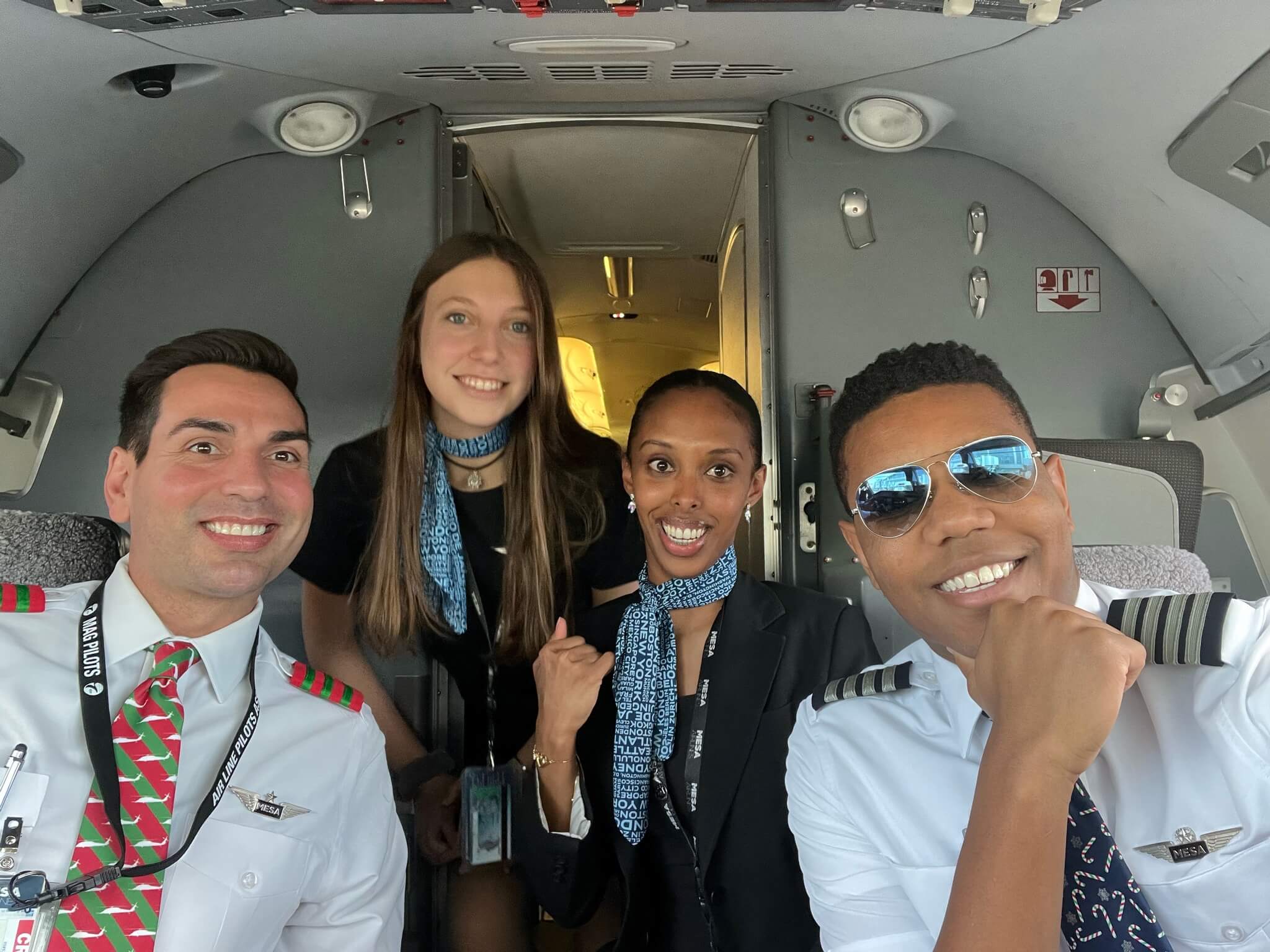 Salary & Benefits
Mesa Air's starting Flight Attendants can earn $19 per hour, it can increase up to $29 per hour depending on your seniority level. The extra income is projected to be $10 per hour. Additional compensation may include a monetary incentive, a commission, tips, and profit sharing.
Mesa flight attendants receive annual income increases, complete health care coverage, a flexible work schedule, and a competitive 401(k) plan in addition to travel benefits. If you decided to have a vacation, there are partner airlines that can give you unlimited flying advantages. Not only for you but also for your guests.
Video: Mesa Airlines Flight Attendants
In this video, Mesa Flight Attendants shared their reason of entering the world of aviation and how they feel about working with Mesa Airlines.
They describe their daily work-life as "You can be making snowballs one afternoon, and then the next day you could be watching the sunset at the beach." This is how quickly you can jump from one country to another.
Photos: Mesa Airlines Cabin Crew Uniforms
Check out these pictures of Mesa Airlines crew so you can see what they look like in uniforms:
Frequently Asked Questions
Here are some common questions about the requirements for Mesa airlines flight attendants.
1. What documents do I need to prepare?
Aside from meeting the aforementioned qualifications, you must also have the necessary documentation and requirements for the aforementioned Mesa Airlines job position.
A passport that is both valid and not expired
Your curriculum vitae
Create and submit a video questionnaire online (to be discussed later)
2. Where Can I Apply for a Mesa Airlines Job?
To apply for flight attendant employment with Mesa Airlines, fill out an online application. Mesa Airlines' online flight attendant job portal may be found on their Careers Page.
3. What kind of background check are they going to do?
A thorough investigation is part of the background check. This section includes procedures such as FBI fingerprinting and criminal record checks.
4. What kind of drug test do I need to undergo?
You need to undergo pre-employment drug testing at the DOT or FAA, which includes testing for marijuana (including medicinal marijuana), opioids, amphetamine, PCP, and cocaine use.
5. How training will be done?
The three-week training session will be held in their high-end training facility in Phoenix, Arizona. All selected trainees are supplied with housing and meals.  After weeks of classroom education at their training facility, you will now be required to complete on-the-job training in the air. Another week of training is required before earning your much-needed wings as a Mesa Airlines Flight Attendant.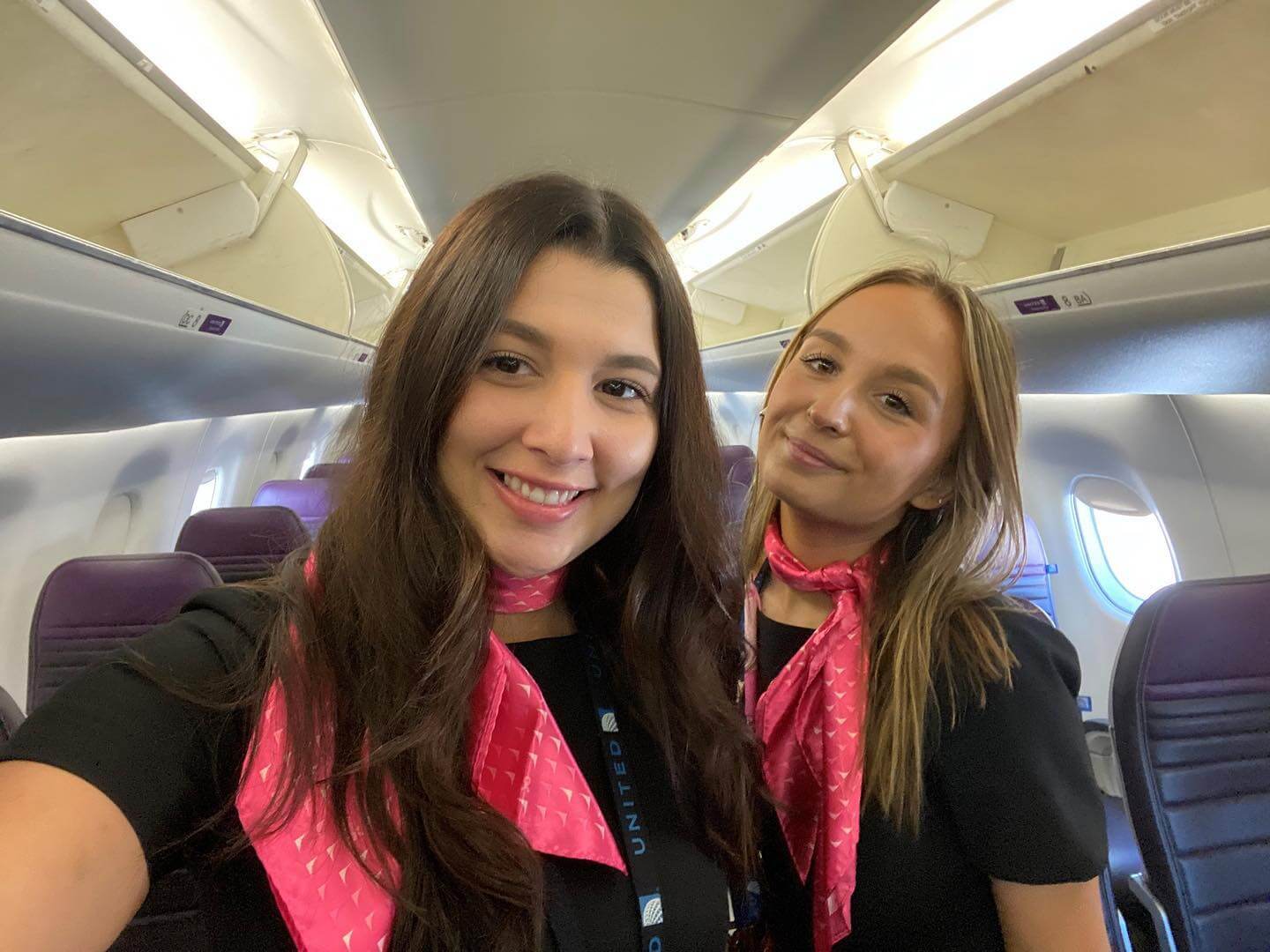 Summary
Mesa Airlines is currently hiring flight attendants. The job includes a wide range of responsibilities, from helping passengers board the plane to providing customer service during the flight. In addition, flight attendants must be able to handle in-flight emergencies in a calm and efficient manner. The ability to work well under pressure and maintain a professional demeanor is essential. Mesa Airlines is looking for candidates who are outgoing and have a passion for customer service. If you meet these qualifications and are interested in a challenging and rewarding career, then please apply today.
Mesa Airlines is one of the well-established "small airlines" in the United States. Some consider that the least airline to get a lot of flights. But still, how they treat and compensate their employees says it all. If you are a fresh grad or have the qualities of being a flight attendant – this airline is one of the best stepping stones for you.