Do you ever dream of becoming a cabin crew member? Without a doubt, being a flight attendant is one of the best jobs in the world. And to become a cabin crew member for your dream airline, it's important to know all the necessary information for their hiring process.
Also Read: What are Flight Attendant Physical and Beauty Standards?
Naturally, knowing your preferred airline's company, specific job qualifications, and application steps will surely give you a significant edge during the hiring process. So, if you've chosen Horizon Air as your preferred airline, here's what you need to know to become a Horizon Air flight attendant below.
Note: In line with the merge of Horizon Air and Alaska Airlines in 1986, Horizon Air have stopped operating as a separate airline since 2011. To distinguish their fleet, "Alaska Horizon" has been branded on their aircrafts.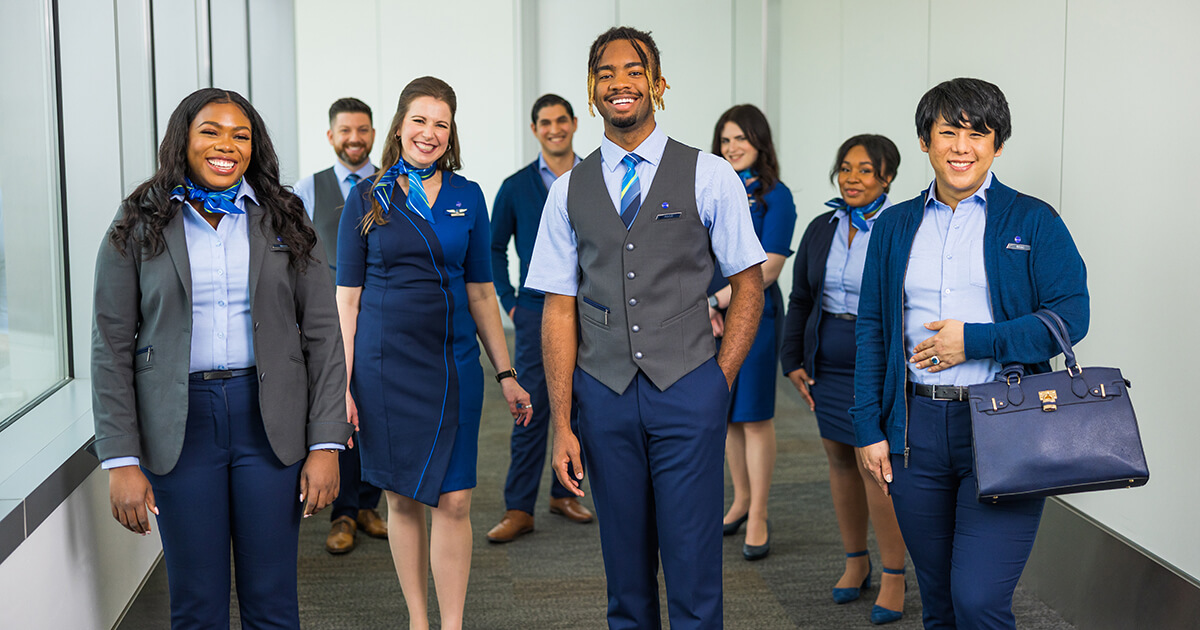 Overview of Horizon Air
Horizon Air is the regional air service of Alaska Airlines. This airline was established in May 1981 and began operating in September of the same year. This airline is headquartered in SeaTac, Washington, USA, and offers flights to 45 destinations in total.
In November 1986, Horizon Air was bought by its now Parent Company, Alaska Air Group. Horizon Air pursued operations as an independent air service up to 2011. During the said year, their business structure was altered to a capacity purchase agreement type, no longer rendering them a separate airline from Alaska Air.
Responsibilities
Horizon Air expects its chosen cabin crew members to be authentic and gracious to all passengers. So, if you ever get hired as a flight attendant for Horizon Air, here are the following duties you are expected to perform. Here they are:
Must comply with the airline's safety regulations
Thoroughly inspect all safety equipment to ensure they function properly
In charge of greeting passengers, leading them to their assigned seats, and assisting them with their needs
In charge of serving passengers with food and drinks, including alcoholic beverages
Advertise in-flight products, including meals, available movies on-board, and other services
Must be able to calmly resolve various
Must provide answers for questions related to flight operations and destination information
Can peacefully settle out passenger situation for the duration of the flight, such as medical emergencies
Execute other related tasks as required
Qualifications
Here are the qualifications needed to become a Horizon Air flight attendant below:
Must be at least 21 years of age
Must reach a minimum of 80 vertical inches or be at least 5'2 in height
Must pass the airline's swimming and training exams
Must have finished at least high school or its equivalent
Must be fluent in communicating in English
Must have at least two years of experience in the customer or community service areas
Must have an unwavering dedication to safety measures
Body size must not surpass the aircraft's dimensions, such as its jump seat, unmodified harness, emergency exits, and cabin aisle
Must comply with the airline's standards of appearance
Must be physically fit to execute the tasks of a Horizon Air cabin crew member
Must be willing to relocate to any of Horizon Air's cabin crew bases in the following areas:
Seattle, Washington
Portland, Oregon
Medford, Oregon
Boise, Idaho
Spokane, Washington
Must be willing to serve alcohol to all Horizon Air's passengers
Must have basic knowledge and comfort in using technology
Must be willing to work varied work shifts, including night duty, weekends, and holidays
Can perform various duties well even if under stressful situations
Can commit to four weeks of paid training at one of Horizon Air's bases if chosen as a candidate
Must be able and willing to do a lot of traveling for the job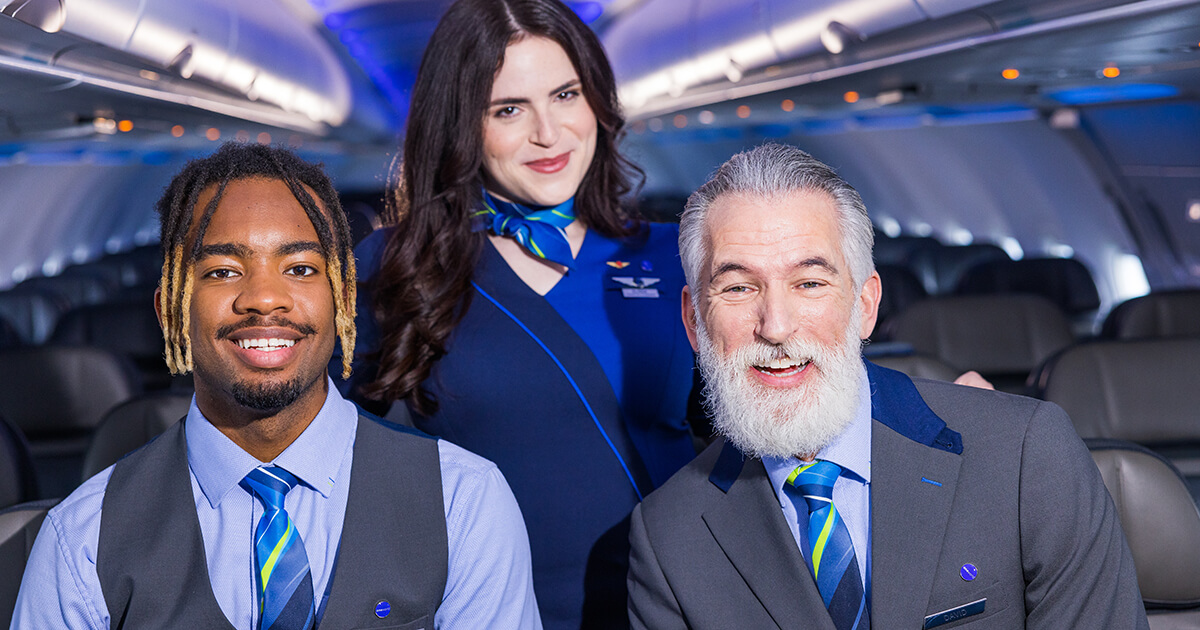 Document Requirements to Prepare
The application process also requires you to submit the necessary documentation as required by Horizon Air. Be sure to prepare the following documents before applying as a cabin crew member of Horizon Air.
Your resume
Proof of your COVID-19 vaccine
Additional documents such as cover letters, letters of recommendation, and other applicable job-related documentation
A valid and working passport with unrestricted access in and out of the US
Where to Apply for a Job for Horizon Air Online
Applying for a job at Horizon Air online is pretty easy. You can find their online job openings for Horizon Air can visit the Careers Page of this official airline by clicking HERE.
How to Become a Cabin Crew Member for Horizon Air
You now know where you can apply to become a cabin crew member by visiting their official online job portal above. With that being said, here are the following steps you need to follow to apply for Horizon Air's flight attendant position.
Step 1: Find a job listing for Horizon Air by visiting Alaska Air's Careers official website. From there, scroll down to the bottom of the page and find the Careers section.
Step 2: The website will direct you to their Careers page. Once the Careers Page finishes loading, select the online job portal for Horizon Air Regional Airline.
Step 3: You will now be taken to Horizon Air's list of current job openings. To narrow down your search, click on the "All Jobs" category to start filtering job openings. You can filter the company by selecting "Horizon Air." As for the job category, you may choose the option that says "Flight Attendant."
Step 4: After doing the following, you will now be given a list of flight attendant job openings per city. Select the job opening containing your preferred city.
Step 5: Next, you will now be directed to the job application page for your chosen opening. The page should contain the job's summary, primary duties, qualifications, requirements, and other information. Once you're done reading all of those, you can click on the "Apply Now" button to proceed.
Step 6: Be sure to fill out the necessary fields accordingly. In addition, the application process will require you to upload your resume and other job-related documents. You can upload them directly from your computer. Alternatively, you may upload these documents via Google Drive, Microsoft OneDrive, or Dropbox.
Step 7: Ensure that all the information and documents you entered are correct before submitting your online application. You can wait for the company's HR to notify you via call, text, or email to determine if you've been selected for their interview event.
Interview Event
Horizon Air will go through various online applications to choose suitable candidates for the flight attendant position. Selected candidates are required to attend Horizon Air's Interview Event. This event comprises an orientation, group activities, and one-on-one interviews. And if you do well in their Interview Event, you will be given a training schedule.
Training Period
Horizon Air's training period lasts for a total of four weeks. The training period is paid and also includes free accommodation. You will be sharing rooms with your fellow trainees throughout the training period.
Besides receiving the necessary training for the job, you will also be taught to extinguish fires, save lives, and do other related tasks. As a trainee, you are also expected to do on-the-job training and work with official flight attendants in the air.
Completion of Training
After finishing your four-week training at any of Horizon Air's bases, you will be put on the airline's reserve list. This pertains to a period scheduled to you in advance when you need to be free to be assigned to work at a two-hour notice. Furthermore, the length of your reserve status depends on your base seniority.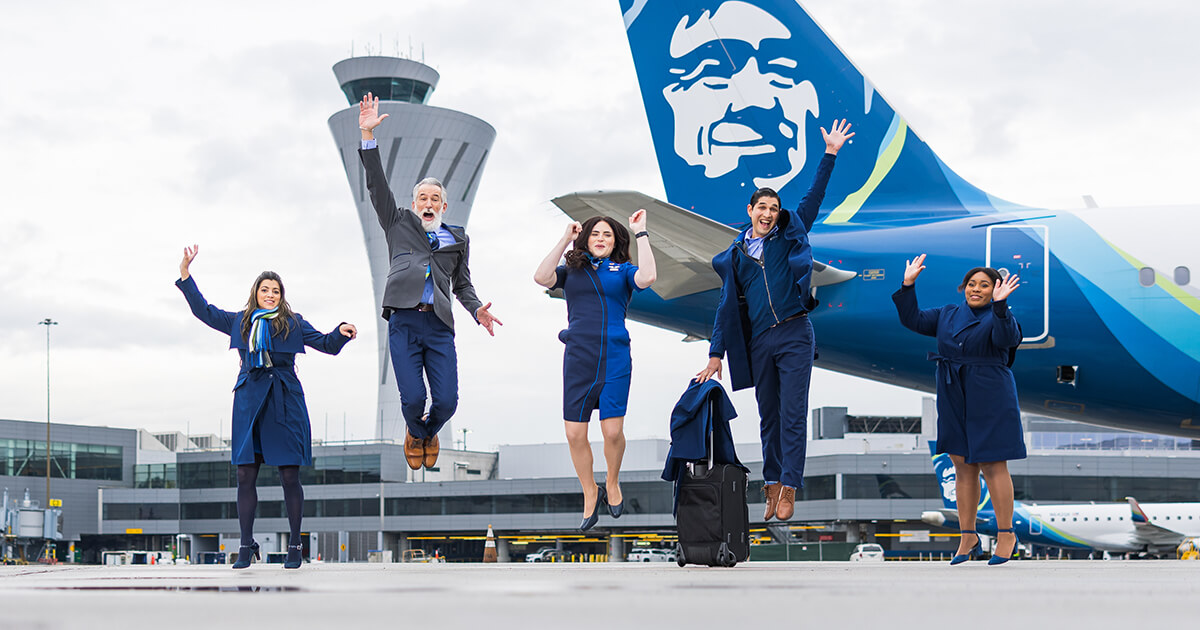 Monthly Salary a Horizon Air Flight Attendant
According to GlassDoor, Horizon Air flight attendants receive a salary of approximately $33,150 per year. You can read the full details here. Furthermore, Horizon Air's official application page lists the following benefits you can receive as a flight attendant. Here they are:
Medical, dental, and vision benefits
401k program
Monthly and yearly incentive pay plans
Generous paid leaves
Exclusive travel benefits on Alaska Airlines and Horizon Air
Note that these details are only based on the details provided upon research and can be subject to change at any time.
Video: Horizon Air's Sister Carrier, Alaska Airlines, Flight Attendant Schedule
Horizon Air's sister carrier, Alaska Airlines, provides an official video of a glimpse into your possible life as a flight attendant. The video explains the following factors affecting your schedule, such as your seniority among cabin crew members. Chosen crew members with differing seniorities get to explain their varying schedules throughout their careers.
Photos: Alaska Air Flight Attendant Photos
Check out these beautiful pictures of Alaska Air Flight Attendants in uniform.
If you wish to picture yourself being a part of this company, check out these photos to give you an idea about working for this airline:
Frequently Asked Questions
Now here are the frequently asked questions about Horizon Air and the application process for the company's flight attendants:
1. Why does Horizon Air require its job applicants to be at least 21 years old?
You must be at least 21 years old to become a flight attendant at Horizon Air. This is so you can serve alcohol as part of your duties.
2. What is the minimum height requirement for Horizon Air flight attendants?
You must be at least 5'2 in height or have a vertical reach of 80 inches.
3. Do I need to have prior job experience to become a Horizon Air flight attendant?
As stated in their job requirements, you must have at least two years of job experience in customer or community service for their flight attendant position.
4. Do I need to be a college graduate to qualify for the job?
Horizon Air only requires you to obtain a high school diploma or any equivalent for the job. But of course, you may have a slight advantage over other applicants if you are a college graduate and have finished a degree program related to the job.
5. Do I need to know how to swim for the job?
Yes, you must know how to swim to become a Horizon Air cabin crew member. After all, their training program includes a swimming test, and you must pass that test to get hired.
6. Do I need to receive the COVID-19 vaccine in order to work for Horizon Air?
As per Horizon Air's Vaccination Policy and FAQ, newly hired employees must have received the COVID-19 vaccine. But if you cannot receive the vaccine due to disabilities or sincerely held religious beliefs, Horizon Air will provide you with the needed accommodations. This is as long as you qualify for their exemption.
7. Is the training period paid at Horizon Air?
Yes, the four-week training program at Horizon Air is paid.
8. Where does the training period take place for Horizon Air trainees?
The training will occur at any airline's listed bases: Seattle, Washington; Portland, Oregon; Medford, Oregon; Boise, Idaho; and Spokane, Washington.
9. Do I get to pick my home base during my training period?
After completing your training, the company will assign you to a home base. This is the location where your shifts will start and end. Due to that, you will need to move or commute to this location for your duties. Although you can't choose your home base initially, you can always bid for a different base upon gaining seniority.
10. Do I still need to work during weekends and holidays?
Yes, primarily since Horizon Air operates throughout the year. Furthermore, the airline will provide you with varied flight schedules, especially during the start of your flight attendant career. And these flight schedules include work during the weekends and holidays.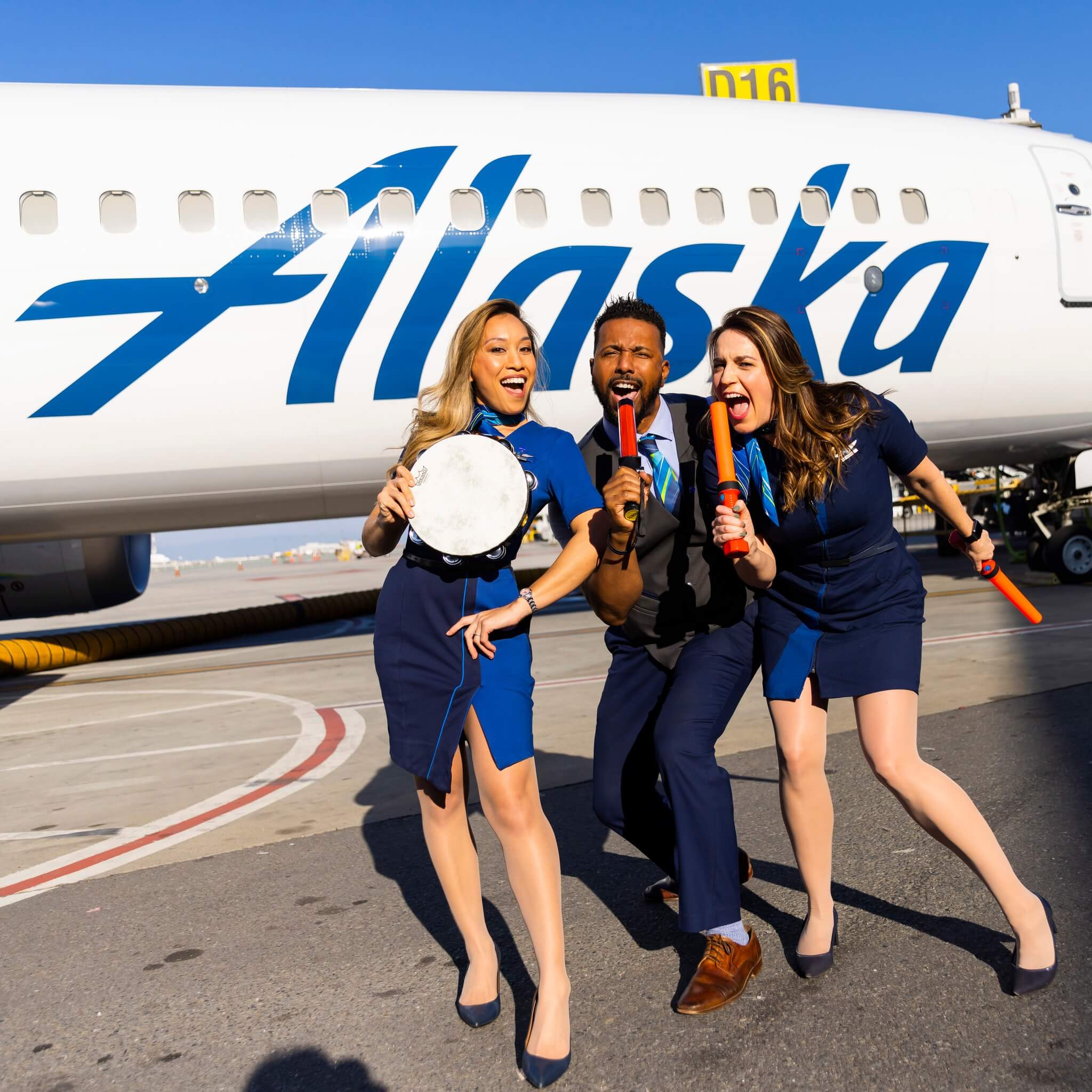 Summary
This concludes the guide on how to apply as a cabin crew member for Horizon Air. Like any other application process, applying to become a Horizon Air cabin crew member entail going through various, lengthy processes. But as long as you take note of everything in this guide, your chances of becoming a Horizon Air Cabin Crew Member will indeed increase. And besides, once you get past the hardships, you'll definitely have a swell time with your job.
Contact Information
HORIZON AIR INDUSTRIES INC.
Address: 19521 International Boulevard, Seattle, WA 98188, USA
Contact Number: (206) 241-6757
Website: https://www.alaskaair.com/
Facebook: https://www.facebook.com/AlaskaAirGroupCareers/
Instagram: https://www.instagram.com/alaskaair/
Twitter: https://twitter.com/AlaskaAir
YouTube: https://www.youtube.com/user/AlaskaAirVids