If you want to become a flight attendant for Aegean Airlines, there are a few requirements you'll need to meet. First, you must be at least 18 years old and have a high school diploma or equivalent. You'll also need to be fluent in English and have the ability to swim. Additionally, you must have a valid passport and be able to pass a background check. If you meet all of these requirements, you'll be one step closer to becoming a flight attendant for Aegean Airlines. Once you've completed the application process and been accepted, you'll undergo training that will prepare you for your new career. With hard work and dedication, you can make your dream of becoming a flight attendant a reality.
Also Read: How to Become a Flight Attendant in Greece
AEGEAN, based in Athens, has been a member of Star Alliance since 2010, and is the proud recipient of 11 SKYTRAX World Airline awards as the 'Best Regional Airline in Europe.' AEGEAN is one of Greece's most successful businesses, with a network of 160 destinations in 44 countries by 2022.
AEGEAN wants its team to have highly-driven and skilled experts that desire to channel their energy and passion into the dynamic sector of aviation Aegean recognize as an important part of its success since its foundation in 1999. So if you have the said qualities, go down and learn more.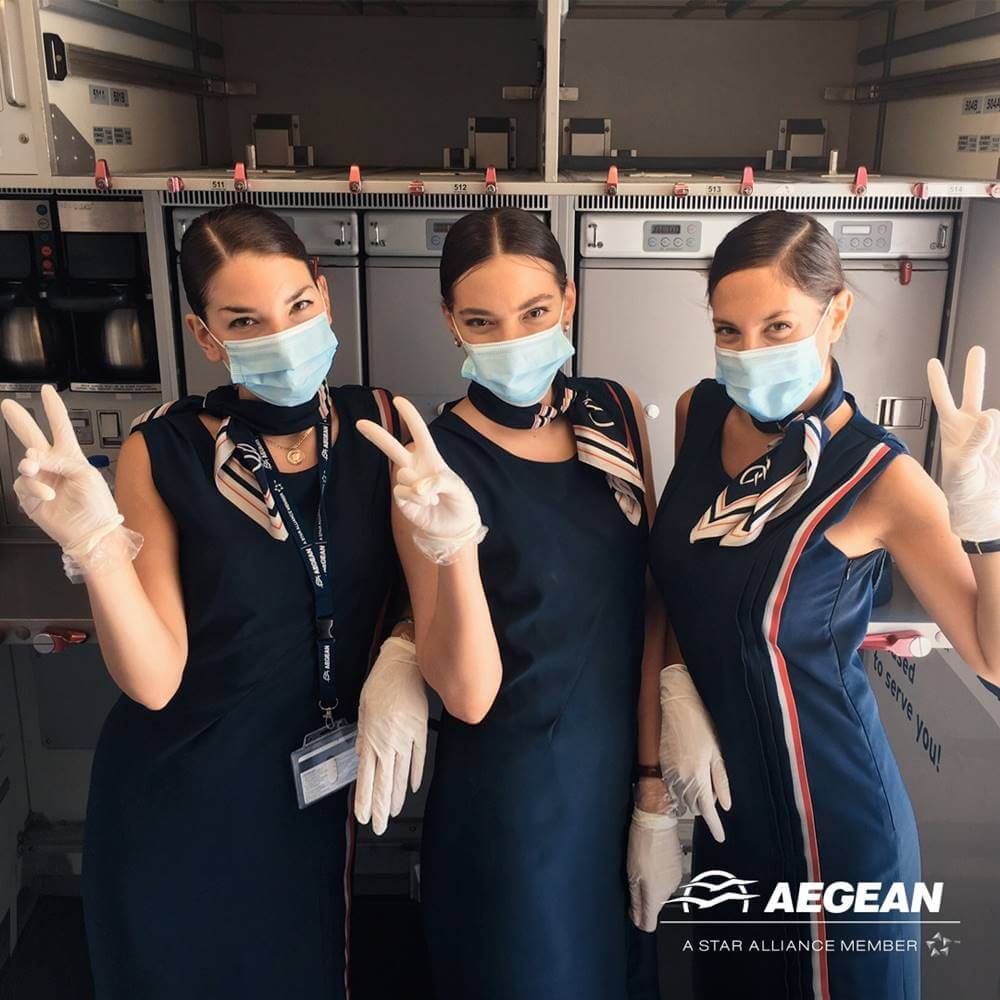 List of Requirements and Qualifications to Become an Aegean Airlines Flight Attendant
Here is a list of what you need to do and the qualifications you must have to become an Aegean Airlines Flight Attendant:
Must be at least 18 years old
High school diploma
English fluency (written and spoken)
Additional language skills (French, Russian, Italian, or German) are advantageous.
A university degree is preferred.
Also read: 23 Best Things to Do in Milos Island, Greece – Milos Itinerary Guide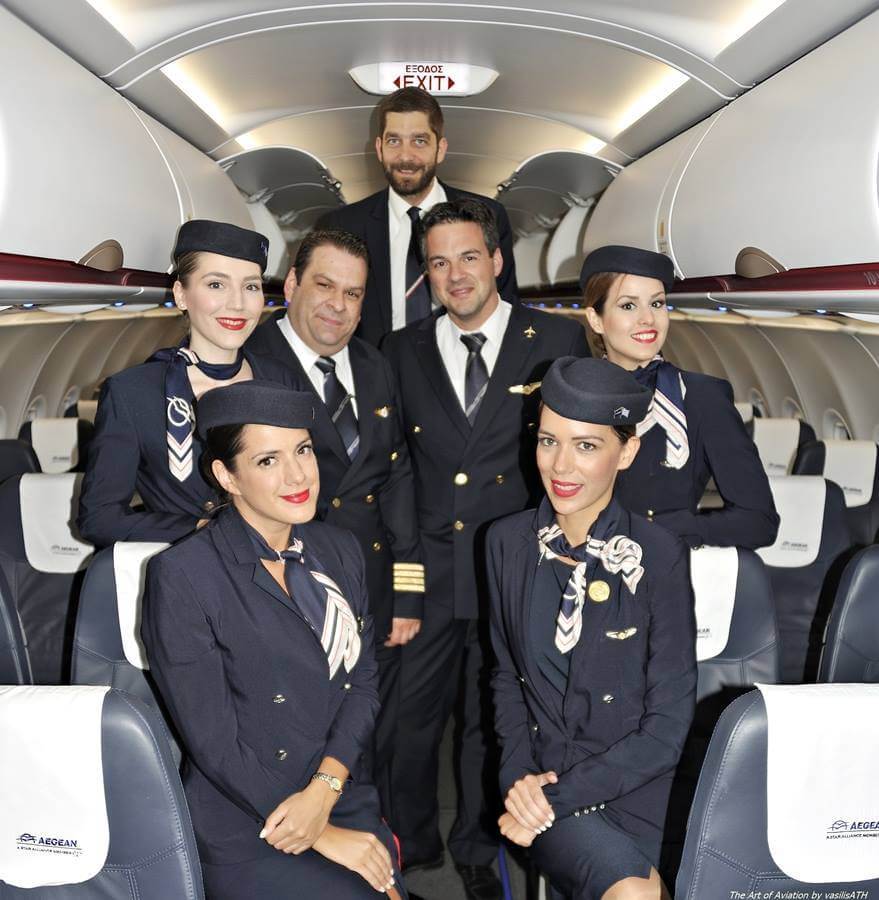 Application Process
Check out this link to learn more about Aegean's application process:
Step 1: Go to Aegean airline's official website to see job postings for Cabin Crew. You can go here: https://en.about.aegeanair.com/career/
Step 2: On the upper right menu bar, click on "Careers" then "Job Openings"
Step 3: Put your job title on the Keyword text box and your desired place on the Location text box. Then click "Search"
Step 4: All vacant jobs under the said position and location will show up. Choose the job you want to apply for and send your updated resume.
Step 5: When you are shortlisted for the role, you will be invited to attend an interview where you will undergo a series of assessments. The interview process may vary depending on the interviewer but some questions that might be asked are:
What qualities do you think are important for a flight attendant?
What would you do if you had an unruly passenger?
What is your experience dealing with customer service?
How well can you handle difficult situations?
Dress professionally and conservatively. First impressions matter so make sure you look neat and presentable. Arrive early for your scheduled interview. This shows that you are punctual and enthusiastic about the job.
Step 6: After successfully completing the interview process, you will be given a date for your training. Once you pass the training, you will officially become an Aegean Airlines Flight Attendant.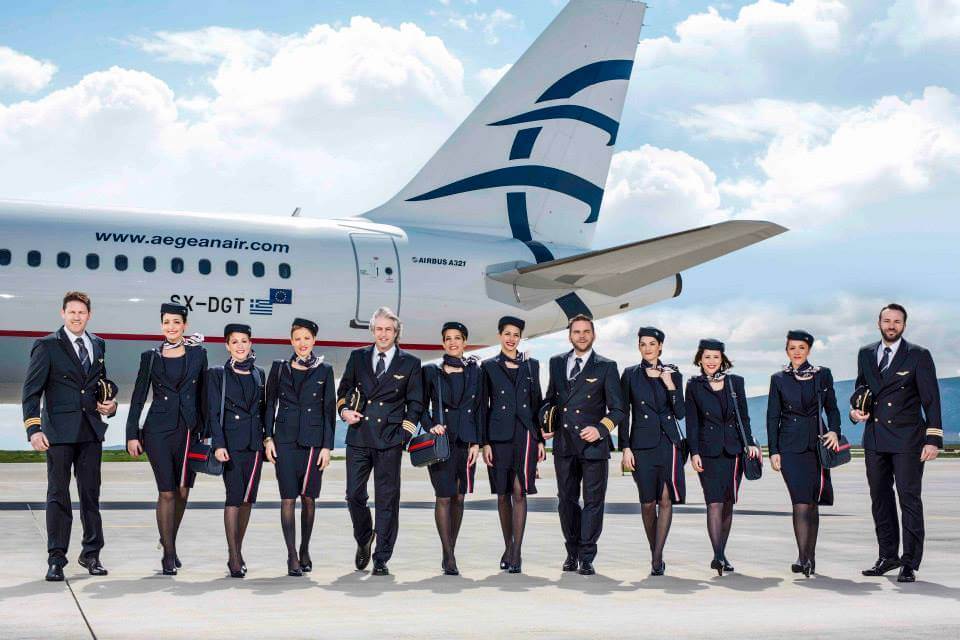 Salary and Benefits
The estimated average salary for Flight Attendant at Aegean Air is EUR 1,113 per month.
A workplace where you feel respected and appreciated
Excellent chances for advancement and advancement within the organization
Airline tickets
Private health insurance
Other benefits will be provided based on the role.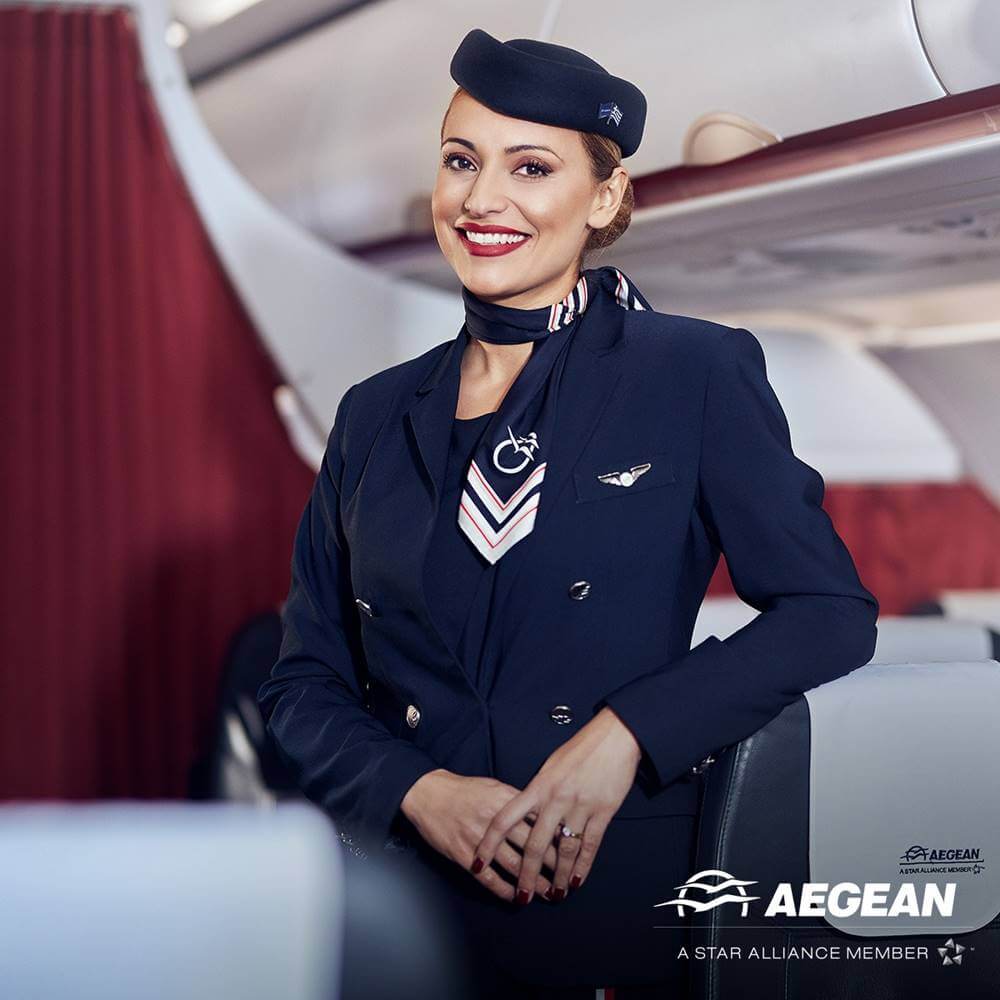 Video: Aegean Airlines New Safety Video starring Giannis Antetokounmpo
This can be the most creative and fun Safety video you could watch online featuring Aegean. Most flight attendant safety demonstrations online are serious and conducted inside the plane, but this one is very much different. This safety video by Aegean in which Greek NBA All-Star Giannis Antetokounmpo walks through numerous sets inspired by Greece, demonstrating all safety recommendations in a fun yet interesting way.
Photos: Aegean Airlines Cabin Crew Uniforms
Check out these pictures of Aegean Airlines crew as shared by the airline so you can see what they look like in their uniforms:
Frequently Asked Questions
Here are some frequently asked questions about being a Flight Attendant for Aegean Airlines:
1. I'm only a high school graduate, can I apply?
Yes, Aegean's essential requirement for educational attainment is only high school. Though they prefer applicants who graduated from college.
2. I only know one language, which is English. Can it affect my application success?
An advantage is additional language skills such as French, Russian, Italian, or German.
3. Is there an age limit for Aegean flight attendants?
There is a minimum age requirement for aspiring FAs, but there is no stated maximum age for applicants.
4. Where is Aegean located?
Aegean is a flag carrier airline of Greece.
5. What if there are no job postings on their website?
If there are no job postings on their website, you can join their Talent Network. This will let you get the following:
Receive notifications when new employment opportunities that match your interests become available.
Share job openings with relatives and friends via social media or email.
The organization will send you relevant emails and updates.
Also Read: 23 Best Things to Do in Milos Island, Greece – Milos Itinerary Guide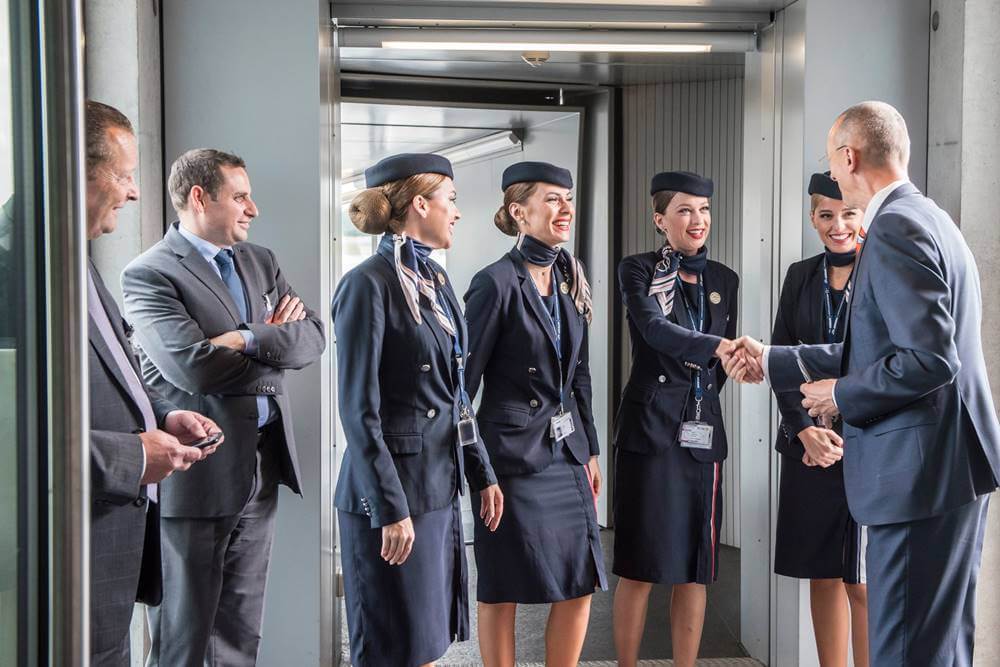 Summary
Aegean Airlines is Greece's flag carrier airline and the most notable Greek airline. Although it was created in 1987, its first commercial flight did not occur until 1999. While not a low-cost carrier, Aegean provides prices at various price ranges with varying amenities.
It is one of the largest airlines in Greece and a member of the Star Alliance. The company has been in operation for over 25 years and flies to numerous destinations throughout Europe, Asia, and the Middle East. Aegean is currently seeking applications for flight attendants. The position requires excellent customer service skills and the ability to work in a fast-paced environment. In addition, flight attendants must be able to speak English fluently.
If you want to be a member of their fleet and enjoy the beautiful place of Greece and start a career opportunity in a well-trusted airline, work on the requirements above and take your first step now. Make sure to have the cabin crew qualities essential for the role so it would be easier for you as you go through the application procedures. Good luck!