Are you looking for wonderful cabin crew opportunities in Greece? You might be interested in applying for Aegean Airlines. Besides serving as the nation's flag carrier, the Greek airline is considered the biggest in the country. And as one of the major airlines in Greece, Aegean Airlines is looking for passionate individuals with the talent and confidence to represent the airline and provide high-quality in-flight services that meet the airline's high standards.
Also Read: AegeanWifi: Aegean Airlines Inflight WiFi and Entertainment System
Do you think you have what it takes to work for a prominent airline? If you're interested, read this guide to find out how to apply for Aegean Airlines and land the job to fulfill your dream of becoming a flight attendant.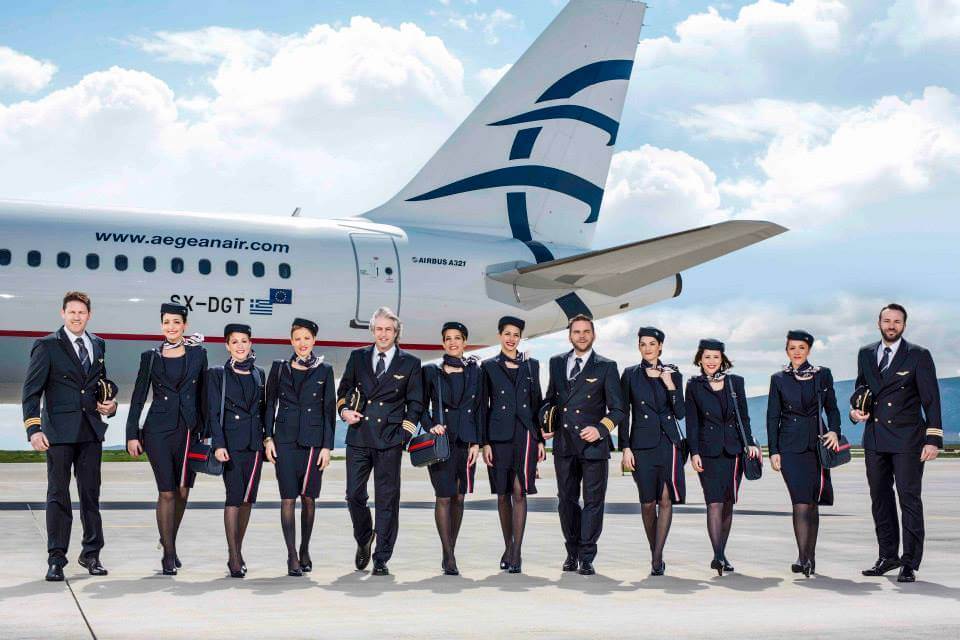 Overview
Aegean Airlines is Greece's official flag carrier and is the country's biggest airline. The Greek airline was founded in 1987 and formerly went by the name Aegean Aviation. Aegean Airlines officially commenced operations in 1999 and became a member of the Star Alliance in 2010.
Aegean Airlines' main hubs are found in Athens International Airport and Thessaloniki Airport, while its headquarters is in Kifissia, Athens, Greece. The airline serves a network of 160 destinations across 44 countries and has five focus cities. In 2022, the Skytrax World Airline Awards recognized Aegean Airlines as the second-best regional airline.
Also read: 9-Day Trip to Greece: Athens, Santorini, and Milos
Responsibilities
Here are your expected tasks if you get hired as an Aegean Airlines flight attendant:
Ensuring passengers' safety and comfort throughout the flight
Providing excellent in-flight services to guests
Creating a pleasant flight experience for all guests onboard
Helping passengers enjoy their time aboard and allowing them to feel the Greek philoxenia
Demonstrating the usage of the aircraft's safety equipment
Performing safety checks before take-off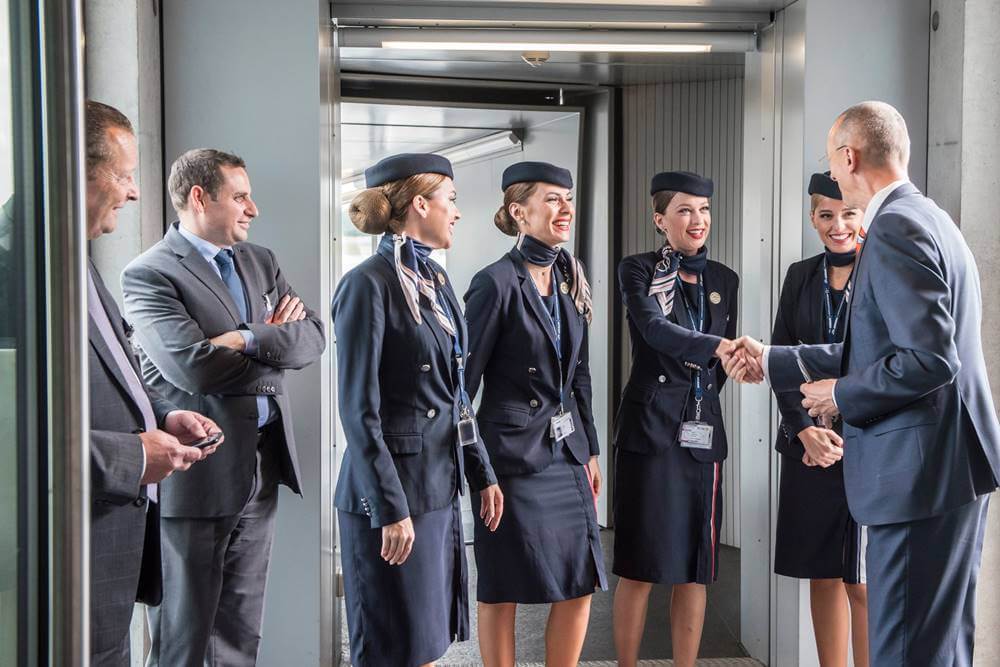 Qualifications
These are the list of qualifications you must meet to become part of Aegean Airlines' cabin crew team:
Must be a high school graduate
Must be fluent in written and spoken English and Greek
Being a University degree holder is considered an asset
Knowledge of other languages (Italian, French, Russian, or German) is considered an asset
Have great confidence, a positive attitude, and a genuine passion for helping people
Documents to Prepare
These are the documents you need to prepare for your Aegean Airlines cabin crew application:
Updated CV or resume
Cover letter
Educational certificate (high school or college diploma)
Recent passport photo (must be included in CV)
Where to Apply for a Job for Aegean Airlines Online?
If you're looking for the most convenient way to apply as a Cabin Crew for Aegean Airlines, you can check out its website at https://jobs.aegeanair.com/ and go to their Careers Page.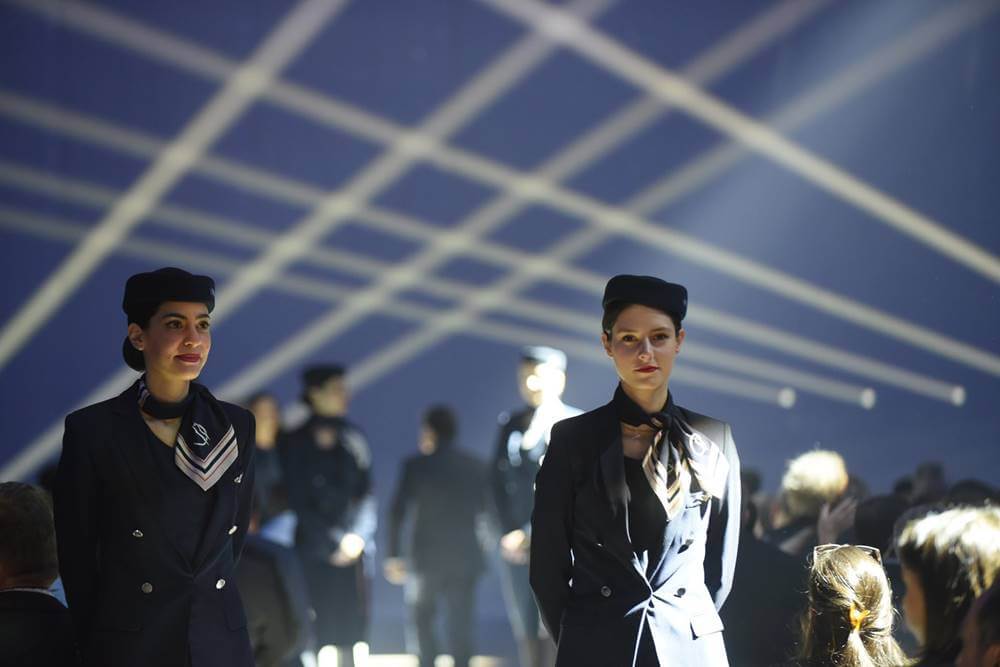 Step-By-Step Process Application to Become a Cabin Crew for Aegean Airlines
Aspiring flight attendants may visit Aegean Airlines' Career section on their website to browse for any cabin crew job openings. If you're interested in working for Aegean Airlines as their cabin crew, here is the step-by-step process on how to apply for Aegean Airlines' cabin crew position:
Step 1: Visit Aegean Airlines' website for cabin crew vacancies
You can visit Aegean Airlines' website to look for cabin crew vacancies here:
https://jobs.aegeanair.com/?_ga=2.53884974.747039522.1674210220-1464005692.1674118321
Once the page is finished loading, select the "View All Jobs" button on the top of the page to view all of the airline's current openings. Alternatively, you may use the search bar function to browse for cabin crew or flight attendant job openings. Make sure to prepare your CV/resume and cover letter for your online application.
Step 2: Fill out your online application
Selecting the "Cabin Crew Member" job opening will direct you to a new page containing the job's details, including the role's duties, requirements, and benefits. When you're done reading the said information, select the "Apply Now" button to be directed to the page containing the online application for the cabin crew position.
Go ahead and fill out the form with your personal information. Besides basic information about yourself, you will also be asked questions regarding your height, your fluency in Greek and English, and additional languages you may know.
You will be asked to attach your updated CV/resume and cover letter to your online application. Your CV must include a recent passport photo of yourself. Make sure these documents are in DOCX, PDF, Image, or Text since these are the only accepted file types in the application form. Don't forget to double-check the information you entered before submitting your application.
Step 3: Attend the interview and assessment rounds
If your application gets shortlisted, you will be invited to attend the airline's interview and assessment rounds. You will be required to wear formal attire for your interview. During the interview, the airline will have you go through other assessment rounds to determine if you are fit for the position.
Although interview questions vary, the interview will likely consist of basic questions about the job and your CV. Other airlines also tend to ask questions about the company, so make sure to do your research about the airline's mission and values as well. Doing so will ensure that you can leave a good and lasting impression on your employers.
Step 4: Complete the airline's training program
If you pass the airline's interview and assessment rounds, you will finally be invited to attend and complete the airline's cabin crew training program. Aegean Airlines offers cabin crew trainees a structured program, allowing trainees to become knowledgeable in the following:
Professional cabin crew training
Education in aviation, safety, and security
National/EU aviation legislation
After your training, you will also receive various career opportunities to ensure you can further hone your skills for your career's growth.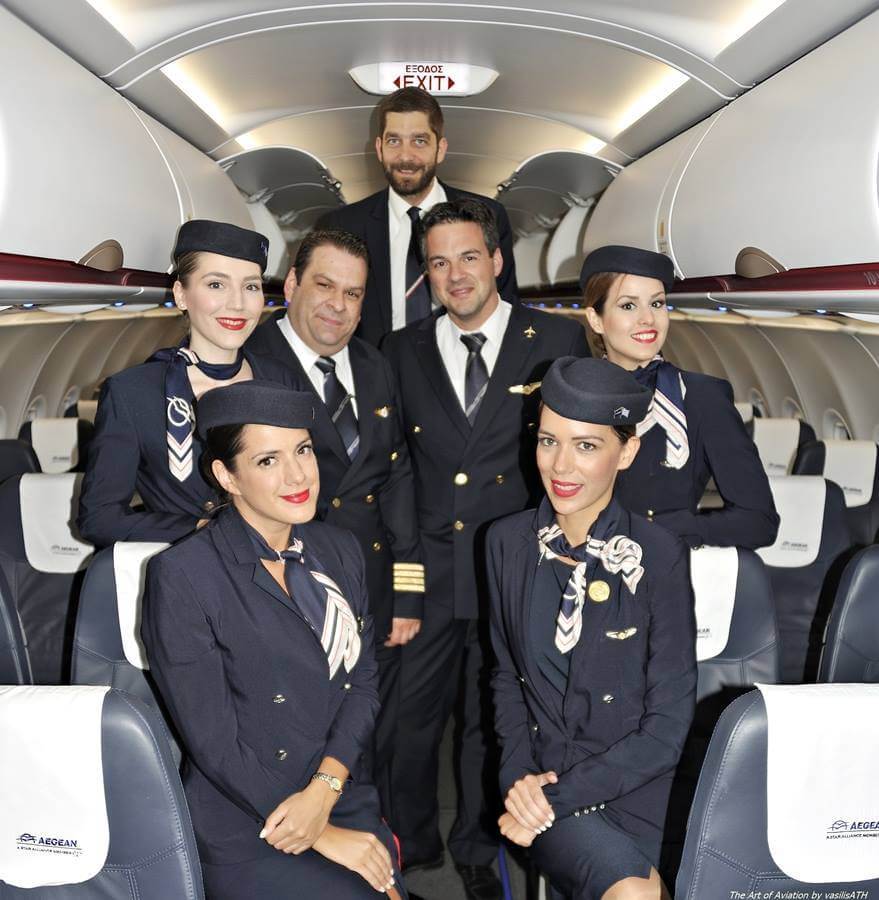 Monthly Salary of a Aegean Airlines Flight Attendant
Here is an estimated monthly salary if you become one of the airline's flight attendants.
An estimated yearly salary of €12,971
Work in an environment that makes you feel appreciated and valued
Gain access to career and growth opportunities granted by the airline
Private health insurance scheme
Flight tickets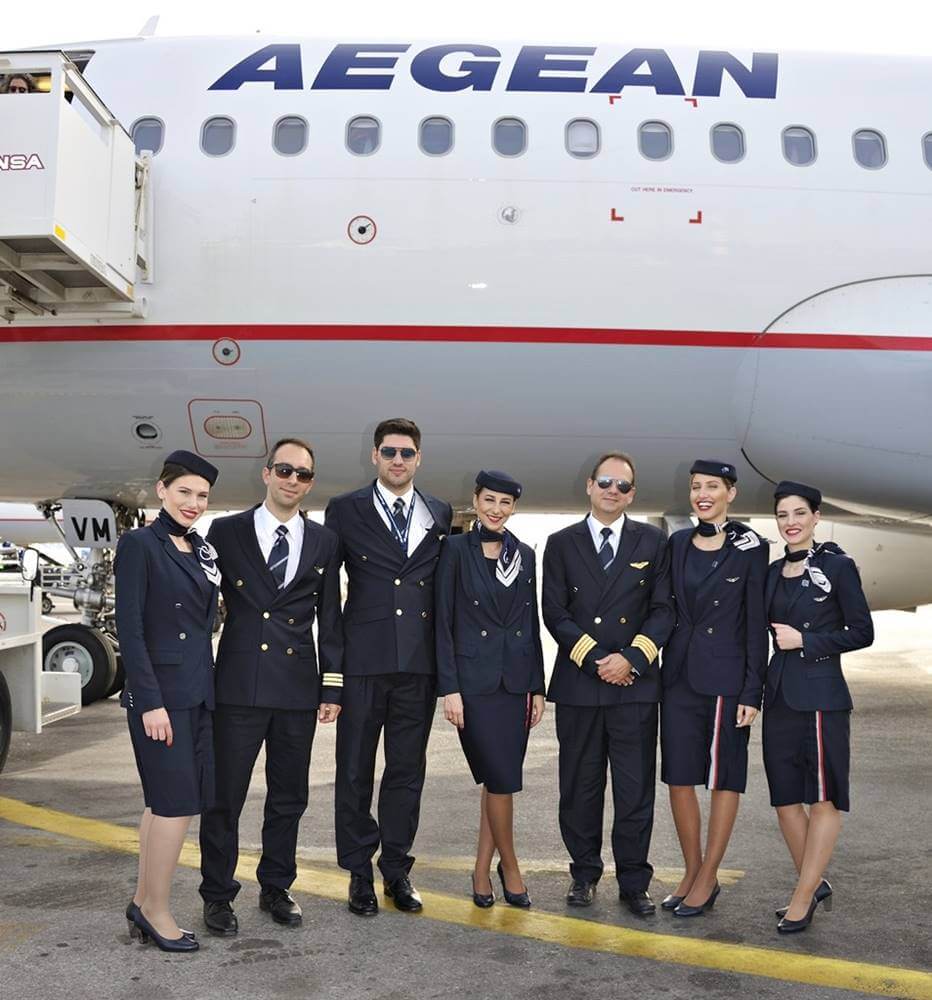 Video: Aegean Airlines Hygiene in the Cabin
Check out this video as shared by Aegean Airlines showcasing how they take care of their cabin with proper hygiene:
Video: Straightforward Advice
This video provides straightforward advice on how to nail your cabin crew application, regardless of the airline. The vlogger's top tips include:
Keep yourself prepared. Always think a step ahead.
Before your final interview, brush up on facts about the airline. It's a sign you're really interested.
Dress to impress. You'll feel confident and leave a good impression.
Don't sit out any activities on assessment day. Show you're fully committed.
Be easy to talk to. Friendliness goes a long way.
Photos: Aegean Air Flight Attendant Photos
Check out these photos of Aegean Air Flight Attendants in uniform:
Frequently Asked Questions
Have some questions about Aegean Airlines' cabin crew requirements and application process? Simply refer to this FAQ below:
1. What languages do I need to know to apply as an Aegean Airlines flight attendant?
You must be fluent in both spoken and written English and Greek to qualify for the job position. Knowledge of other languages, such as French, Russian, German, or Italian, is considered an asset.
2. Do I need to know how to swim to apply for Aegean Airlines' flight attendant position?
Although Aegean Airlines didn't specify in their requirements that applicants must know how to swim, it's considered an essential flight attendant skill. If you don't know how to swim, make sure to enroll yourself in swimming lessons so you can eventually learn.
3. Are all nationalities welcome to apply for Aegean Airlines' cabin crew position?
Yes, Aegean Airlines welcomes all nationalities to apply for their cabin crew position. But once accepted, you must be willing to be based in one of their hubs.
4. What can I expect from Aegean Airlines' cabin crew training program?
Aegean Airlines has a structured program where trainees will be professionally trained as cabin crew members and become knowledgeable in aviation legislation, aviation safety and security, and other related topics.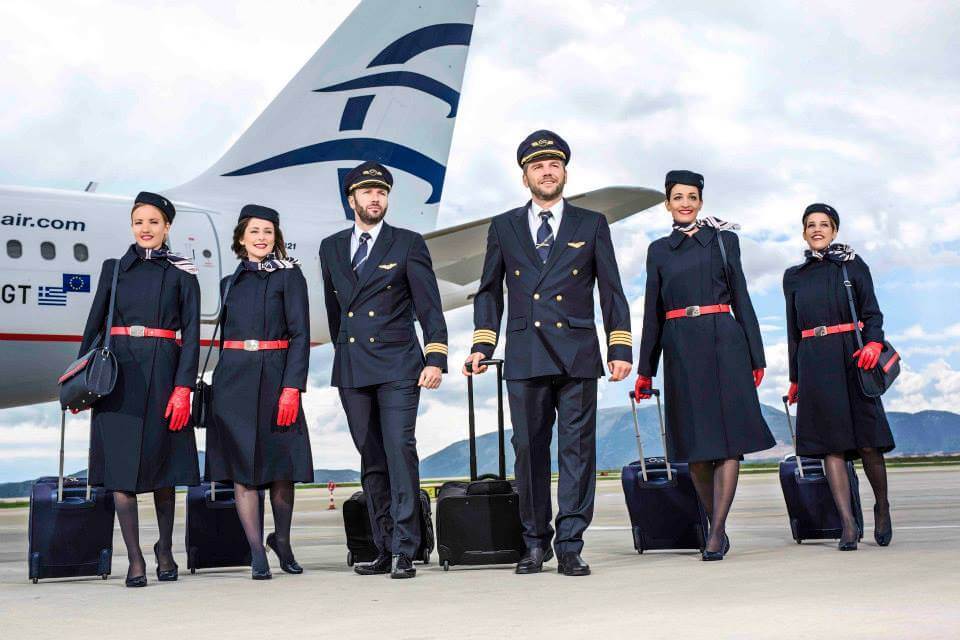 Summary
You can look for cabin crew vacancies online via Aegean Airlines' website by visiting their Career page. If there are any cabin crew vacancies, you can fill out a form and attach your CV and cover letter to be considered for the position. If your application gets shortlisted, you will be invited for an interview and be assessed if you are qualified for the job position.
Finally, if you pass the interview and assessment, you will be invited to complete the airline's flight attendant training program. Of course, everything is easier said than done. But with the help of this guide, you should be able to prepare well for your application, ace your interview, and get hired for the job. Good luck with your application!
Contact Information
Aegean Airlines SA.
Address: 31 Viltanioti St. 14 Kifissia 14564
Telephone: 00 30 21 0626 1000
Website: https://aegeanair.com/
Twitter: https://twitter.com/aegeanairlines
Instagram: https://www.instagram.com/aegeanairlines/
Facebook: https://www.facebook.com/aegeanairlinesinternational/