Air North (Australia) has been providing quality service since the 1970s. The airline offers flights to major cities throughout the country and some international destinations. Air North is renowned for its outstanding customer service and friendly cabin crew.
The airline's cabin crew is a dedicated and professional team who strive to make each passenger's flight experience exceptional. From pre-flight checks to dealing with any issues that may arise during a flight, the crew is always ready and willing to provide a safe and comfortable experience.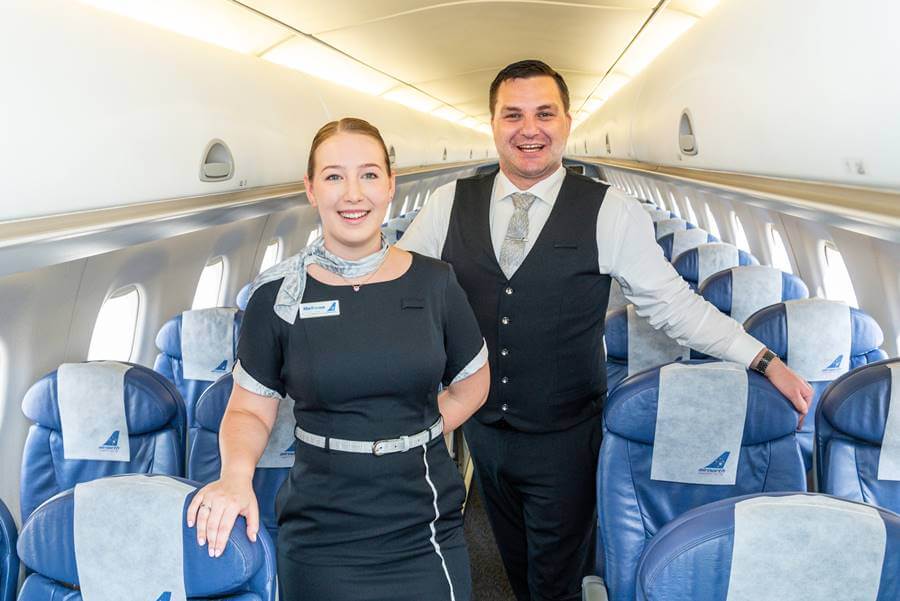 Overview of Air North (Australia)
Air North is an Australian airline based in Darwin, Northern Territory. It operates select regional flights throughout the Northern Territory, Queensland, and Western Australia. Its international flights include Papua New Guinea, Indonesia, and East Timor. It is the only regional airline in Australia to operate its dedicated fleet of aircraft.
The airline provides scheduled passenger services, charter services, and seasonal flights to some of Australia's destinations. Air North (Australia) operates a fleet of dozen aircraft, including Embraer E190 Jet, Embraer E170 Jet, Embraer E120 Jet, and Embraer E120 Brasilia.
Air North (Australia) has one of the best safety records of any Australian airline. It is accredited by the Civil Aviation Safety Authority and BARS. In addition, it also received different nominations and recognitions from different categories.
This airline is an excellent choice for travelers who fly within the continent and to East Timor. It offers competitive fares, a high level of service, as well as one of the best safety records in the industry.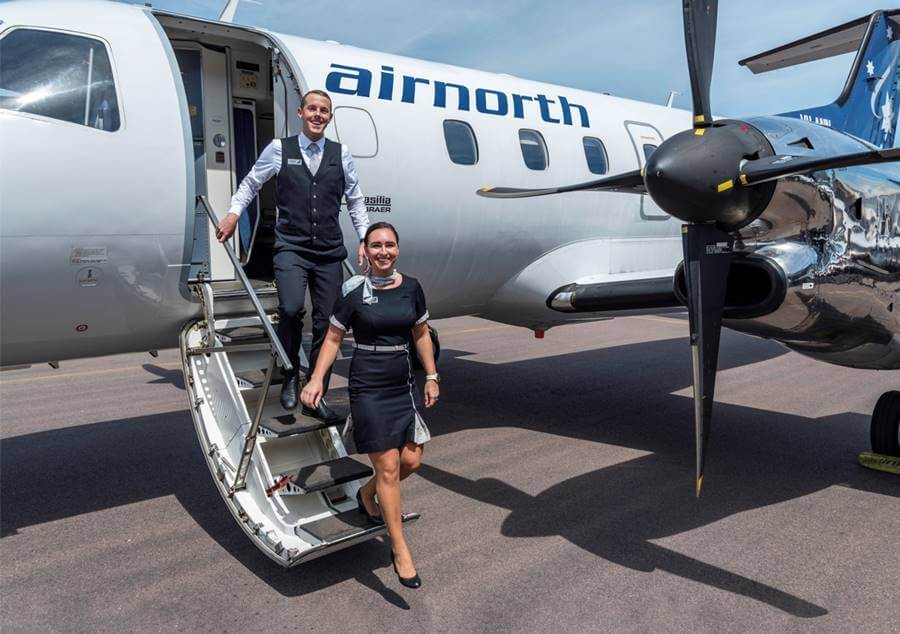 Responsibilities
Ensure that all passengers have been briefed on emergency procedures
Ensure that the cabin is clean and tidy
Ensure that all safety equipment is in good working order
Greet passengers warmly
Assist as needed
Can handle any passenger complaints
Effectively manage the cabin
Assist with the boarding and disembarking process
Assist with any luggage that needs to be stowed in the overhead bins
Qualifications
All cabin crew members of Air North (Australia) must adhere to safety regulations and provide exceptional customer service at all times. With their help, passengers can enjoy a pleasant flight experience and arrive at their destination on time.
Minimum of 18 years of age
Has a high school diploma or equivalent
Possess a recent Senior First Aid Certificate with CPR
Vaccinated against Covid-19
Possess a recent Responsible Service of Alcohol Certificate
Has an Aviation Security Identification Card (ASIC)
Possess a valid passport for 12 months and a valid Driver's License
Australian citizen or a permanent resident
Fluent in English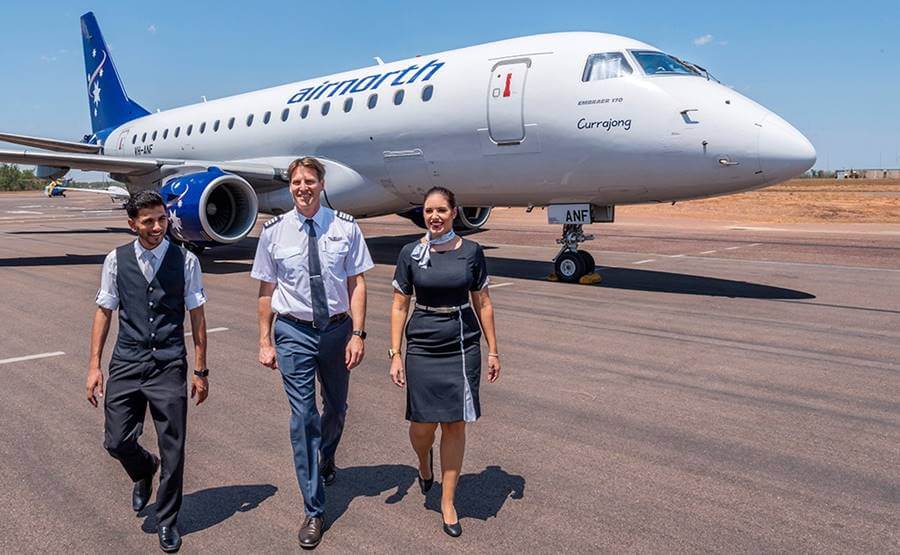 Documents To Prepare
As one of Australia's regional carriers, cabin crew members of the airline are known for providing a high level of customer service. Air North (Australia) employs a team of dedicated cabin crew. Due to this, there are additional requirements that must be met on top of your high school diploma, passports, and other requirements mentioned above.
Must be able to lift and carry bags as well as perform emergency evacuation procedures
Must not have any criminal convictions
Must pass a medical exam, which includes an eye test, hearing test and general physical fitness test
Must attend and complete Air North's cabin crew training program
Can work with flexible schedule
Must be able to swim 50 meters without any floatation device
Where to Apply for a Job for Air North (Australia) Online?
If you're looking for the most convenient way to apply as a Cabin Crew for Air North (Australia), you can check out its website at https://www.airnorth.com.au/ and go to their Careers Page.
Step-by-Step Process Application to Become a Cabin Crew For Air North (Australia)
With the right qualifications and attitude, you can become part of this dynamic and passionate team. Here is how to apply for a position as a cabin crew member with Airnorth.
Step 1: Check the qualifications and requirements
The detailed list of the requirements and qualifications can be found on the career page of Air North (Australia). The airline company requires different certifications and documents. Make sure you have this available before submitting your application.
Step 2: Prepare your resume
Your resume should be tailored to Air North (Australia) cabin crew position. Emphasize your skills and experience, as well as any qualifications that you may have that are relevant to the job.
Step 3: Submit your application online
Once you have completed all the necessary paperwork, you can submit your application online. You will then receive a confirmation email when your application has been received.
Step 4: Attend the interview
If your application is successful, you will be invited to attend an interview with the Air North (Australia) team. This is your chance to demonstrate your knowledge and enthusiasm for the role.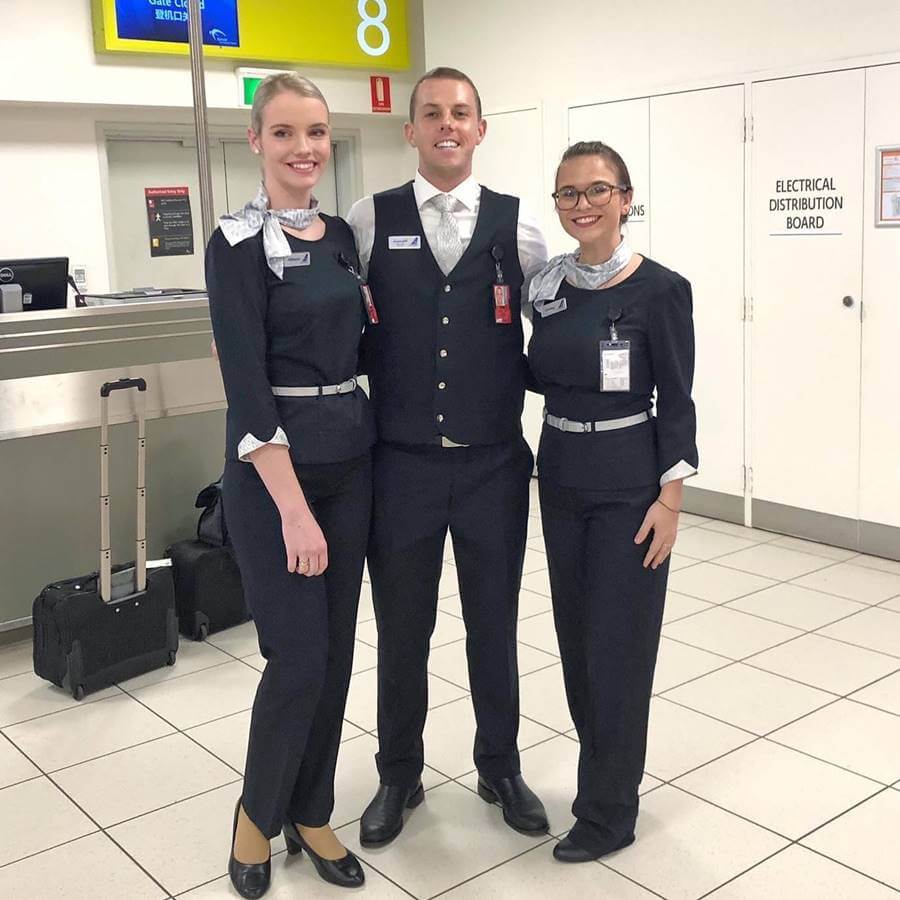 Monthly Salary of a Air North (Australia) Flight Attendant
Air North (Australia) offers its cabin crew members an excellent package of salary and benefits. With a competitive wage and generous perks, the airline's cabin crew are some of the best-paid and most sought-after in the industry.
When it comes to salary, Air North (Australia) cabin crew members can expect pays between $45,000 and $50,000 per year. This wage is supplemented by generous bonuses and incentives, depending on the employee's performance.
In addition to a competitive wage, Air North (Australia) cabin crew members also enjoy a range of benefits. These include health insurance, gym memberships, and loans. Successful cabin crew members also enjoy generous perks and discounts. These include discounts on airline tickets, car rentals, hotels, and other travel-related expenses.
Video: Airnorth Flight to Timor-Leste
One of Air North's (Australia) destinations is in Dili, East Timor. In this video, Florence Renault, a travel blogger, flew to  Dili from Darwin under Air North (Australia). The cabin crew members can be seen demonstrating the basic responsibilities. It includes announcement of the flight details, demonstration of emergency and safety procedures, and serving in-flight snacks and beverages to the passengers. Other parts of the video include the people and places in Timor Leste.
Photos: Airnorth Airlines Flight Attendant Photos
Check out these photos of Airnorth Airlines Flight Attendants in uniform:
Frequently Asked Questions
1. Should I be proficient in other languages aside from English?
Proficiency in written and oral English is the major requirement. However, fluency in Tetum is an advantage for applicants.
2. What is the height requirement for Air North (Australia) cabin crew members?
The airline only accepts applicants with a height of up to 197 centimeters.
3. How long will the Air North (Australia) training program take?
The training program will take up to three weeks. The training program includes both classroom and practical instruction. During the classroom portion, trainees will learn about safety and emergency procedures, customer service, and aircraft operations. They will also gain an understanding of the airline brand, corporate policies, and regulatory requirements.
4. Can I apply if I am not an Australian citizen but I have a permanent residency permit in Australia?
Yes. Foreign nationals that have received permanent residency in Australia can apply for the cabin crew position at Air North (Australia).
5. Are there any medical requirements for Air North (Australia) Cabin Crew?
The medical certificate must remain valid for the duration of the cabin crew member's employment and is subject to periodic renewal. You should be mentally and physically fit to perform the duties of a cabin crew member.
6. What is the typical working schedule of an Air North (Australia) Cabin Crew member?
The work schedule will depend on the flights assigned to a cabin crew. These flight schedules are flexible. It can be an overnight flight or during holidays and weekends.
7. Are there onsite recruitment events for Air North (Australia) Cabin Crew?
As of the moment, all applications are only accepted online. However, the interview process may be scheduled onsite by the recruitment team.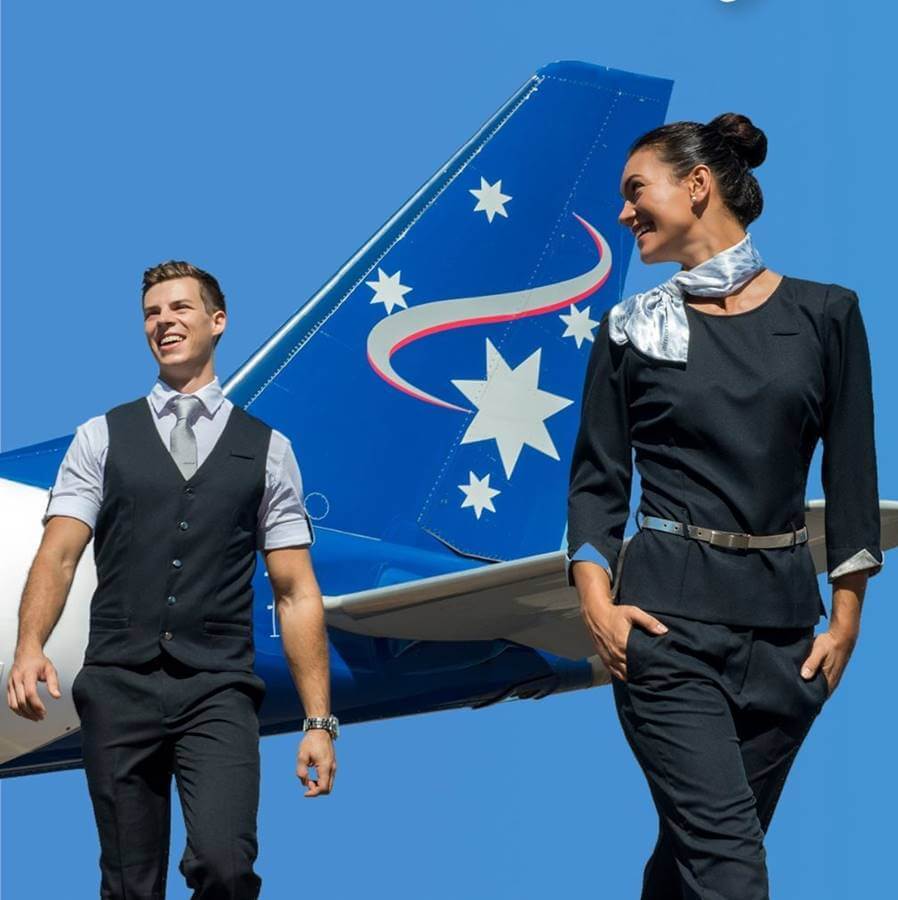 Summary
As an Air North (Australia) cabin crew member, you will be responsible for providing excellent customer service and ensuring the safety of passengers on board the aircraft.
The job requires a great deal of responsibility and requires that you maintain a high level of professionalism. It is essential that candidates have a good track record in customer service and a strong work ethic. You must also have excellent communication skills and be able to work as part of a team.
If successful, you will then be invited to complete a series of training courses to prepare you for the role. The courses cover topics such as aircraft safety, customer service, and emergency procedures. Upon completion of the training, you will be issued with a cabin crew license and be ready to start your career with Air North (Australia).
Contact Information
Air North (Australia)
Airport Office: 4 Lancaster Road, Marrara, Northern Territory, Australia
Telephone Number:  +61 8 8920 4000
Website: https://www.airnorth.com.au/
Facebook: https://www.facebook.com/AirnorthAU
Instagram: https://www.instagram.com/airnorthau/