Did you know that flight attendants are eligible for some amazing benefits? Did you also know that the process of becoming a flight attendant is not as difficult as you may think? If you are interested in working in the aviation industry but don't know where to start, this blog post is for you! Read on to learn more about how to become a flight attendant in Australia.
Also Read: 15 Must-Have Qualities of Cabin Crews
There are many different reasons why someone might want to become a flight attendant. For some, it is the opportunity to travel to new and exotic places. Others see it as a way to meet new people and experience different cultures. Whatever the reason, there is no doubt that being a flight attendant can be an exciting and rewarding career. As a flight attendant, you will be responsible for the safety and well-being of passengers during flights.
You will need to be able to deal with difficult situations calmly and efficiently. In addition, you will be required to provide excellent customer service at all times. If you are passionate about helping others and providing an excellent level of service, then being a flight attendant could be the perfect career for you.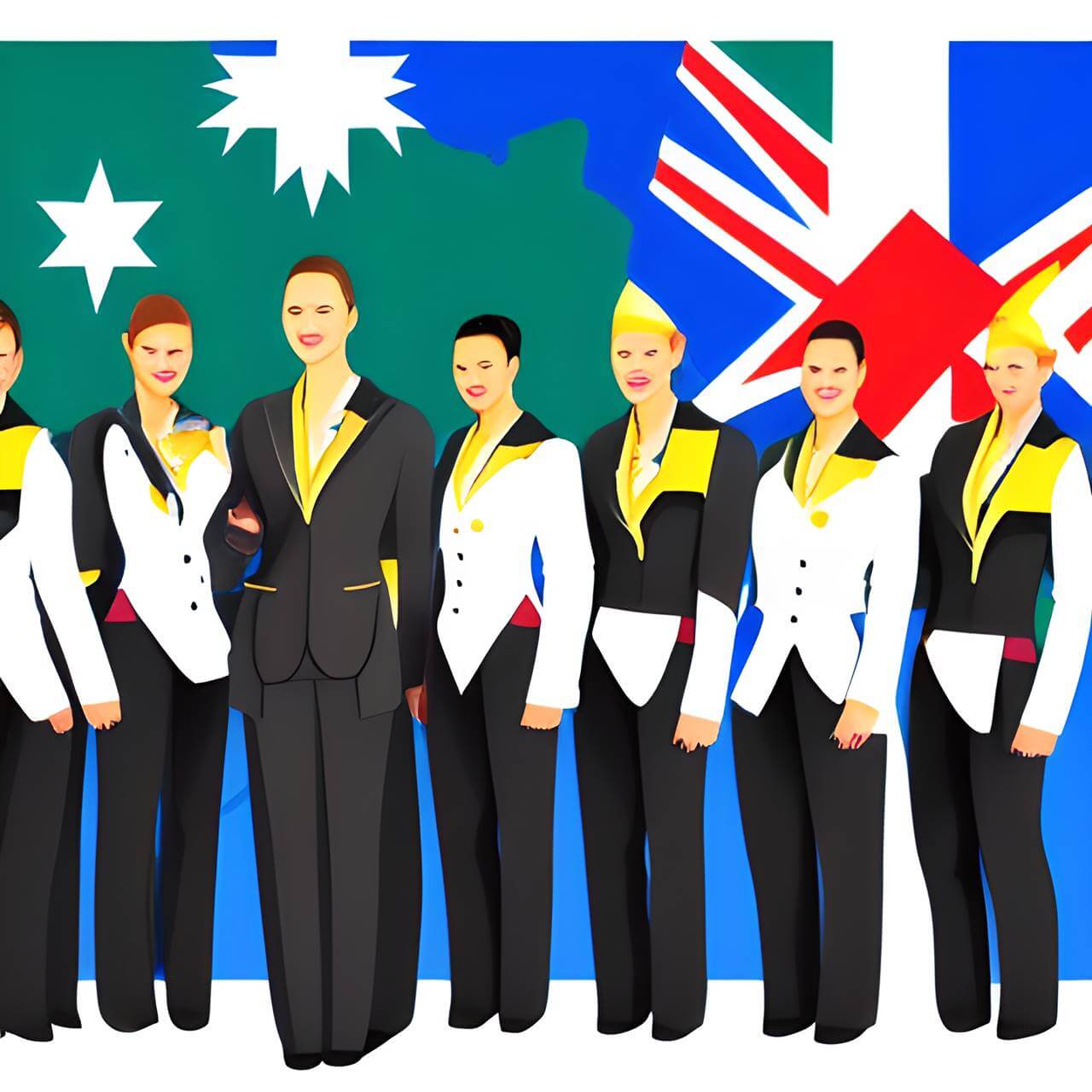 List of Airlines in Australia to Work as a Flight Attendant
As a flight attendant, it is important to be familiar with the main airlines operating in a certain country. In Australia, the main domestic airline carriers are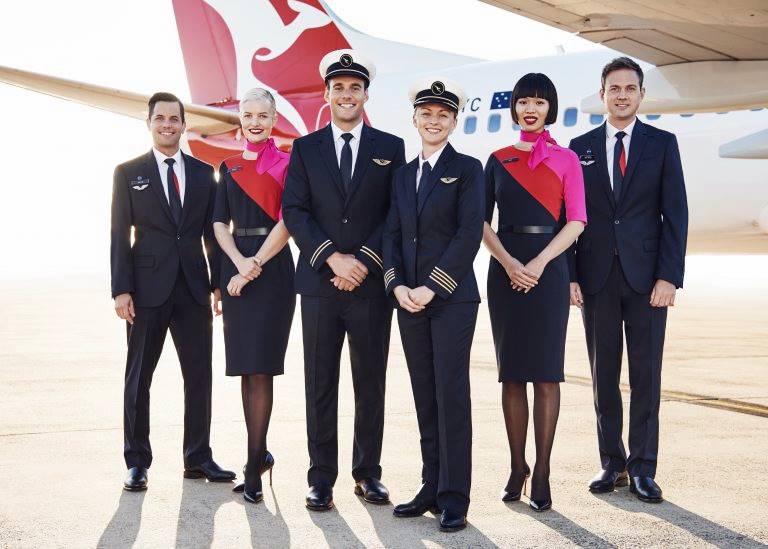 What are the Requirements of a Flight Attendant Job in Australia
The requirements to become a flight attendant in Australia vary by airline, but there are some common factors.
Generally, applicants must be at least 18 years old and have a high school diploma or equivalent qualifications.

Candidates should be fluent in both English and at least one other language. They must also have strong communication skills and the ability to work well in a team environment.

as well as having the physical ability to handle the demands of the job, including lifting luggage and assisting passengers with disabilities.

Some airlines may also require previous customer service experience and/or fluency in additional languages.

In terms of appearance, many airlines have specific height and weight requirements, as well as guidelines for grooming and attire.

Prospective flight attendants may also be required to pass a background check and medical examination before being hired.
It is important to inquire about specific requirements with the airline you are applying to ensure you meet all necessary criteria.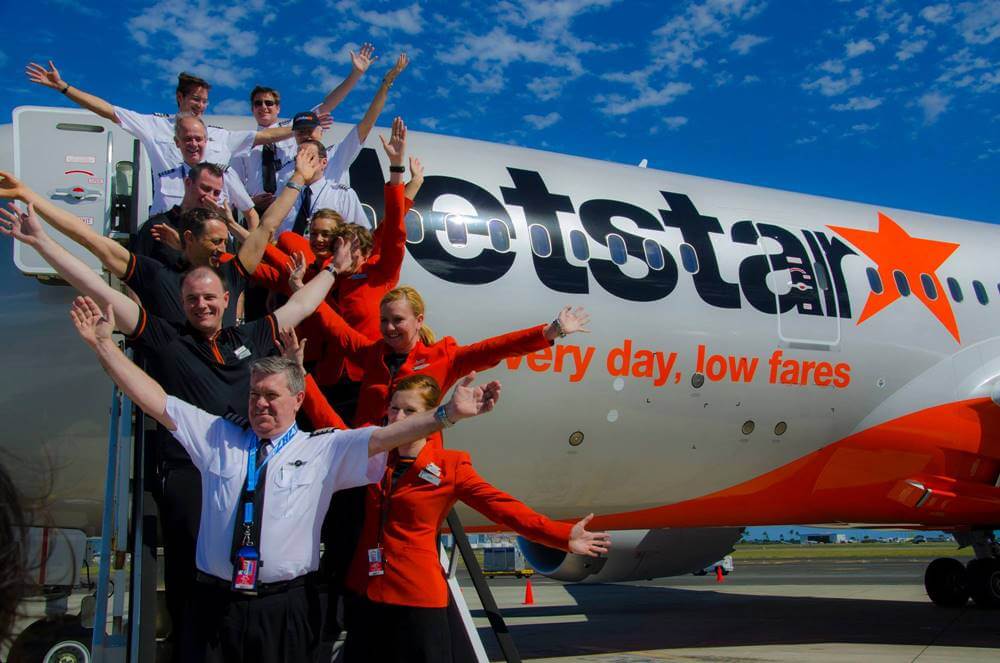 Steps to Apply for a Cabin Crew Job in Australia
If you have a passion for service and the ability to work in fast-paced environments, a career as a flight attendant in Australia might be the perfect fit for you. Here are the five steps to apply: 
Visit Airline Website
Are you looking to break into the airline industry? The first step is to check job listings with airlines and apply directly through their websites. Not only will this give you access to the most up-to-date and accurate job opportunities, but it also shows the company that you are proactive and willing to put in the extra effort.
Don't limit yourself to one airline – many larger companies have multiple subsidiaries or affiliated carriers, giving you even more options for potential jobs. And don't forget about checking job boards and networking, as these can also lead to fantastic opportunities in the airline industry. So start searching those airline websites now, and take the first step towards a successful career in flight.
Complete all Required Pre-Employment Training
Before starting any job training program, especially one in a highly regulated industry such as aviation, it is important to complete all required pre-employment training and medical assessments. This not only shows professionalism and attention to detail but also ensures that you are physically and mentally capable of performing all necessary job duties.
Additionally, certain training may be required for compliance with regulations set by agencies such as the Federal Aviation Administration or Transportation Security Administration. So before beginning any training program, make sure you have completed all pre-employment steps fully and thoroughly. Doing so will set you up for success in your new position.
Another interesting read: Cabin Crew Interview: How to Sell Yourself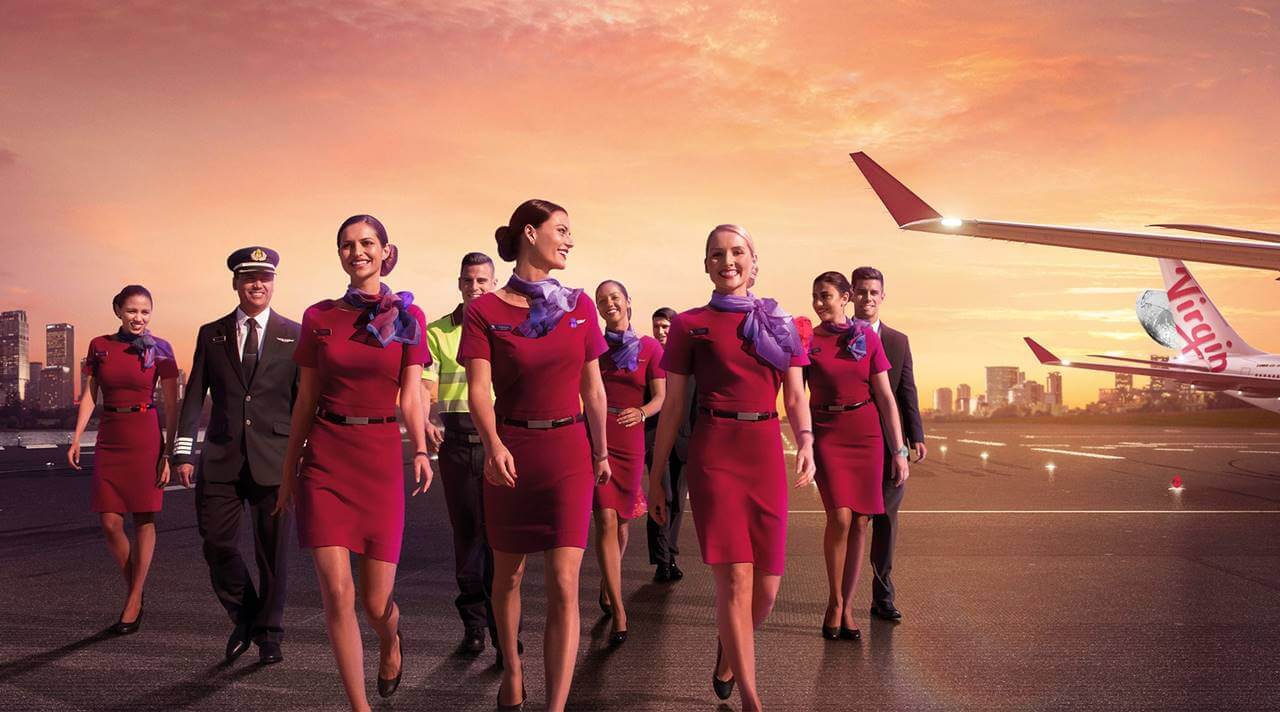 Attend an Airline's Training Program
As someone interested in becoming a flight attendant in the UK, the first step is to fill out the application form for each airline you are interested in. It is important to thoroughly read through and follow the instructions on each form, as this can set the tone for your future interactions with the company.
In addition, be sure to include any relevant experience or qualifications that may give you an edge over other applicants. Finally, don't forget to proofread your form before submitting it in order to make a great impression and increase your chances of landing an interview. Good luck on your journey toward becoming a flight attendant!
Pass all Evaluations 
Before officially becoming a flight attendant, it is crucial to pass all required evaluations during the training program. This includes both written and practical exams that test a trainee's knowledge and skills in various areas including emergency procedures and customer service. Completing these evaluations successfully demonstrates the trainee's readiness to assume the responsibility and duties of a flight attendant.
Without passing all evaluations, individuals may not be able to perform their job effectively or ensure the safety of passengers. Therefore, passing these evaluations is an important step towards officially becoming a flight attendant.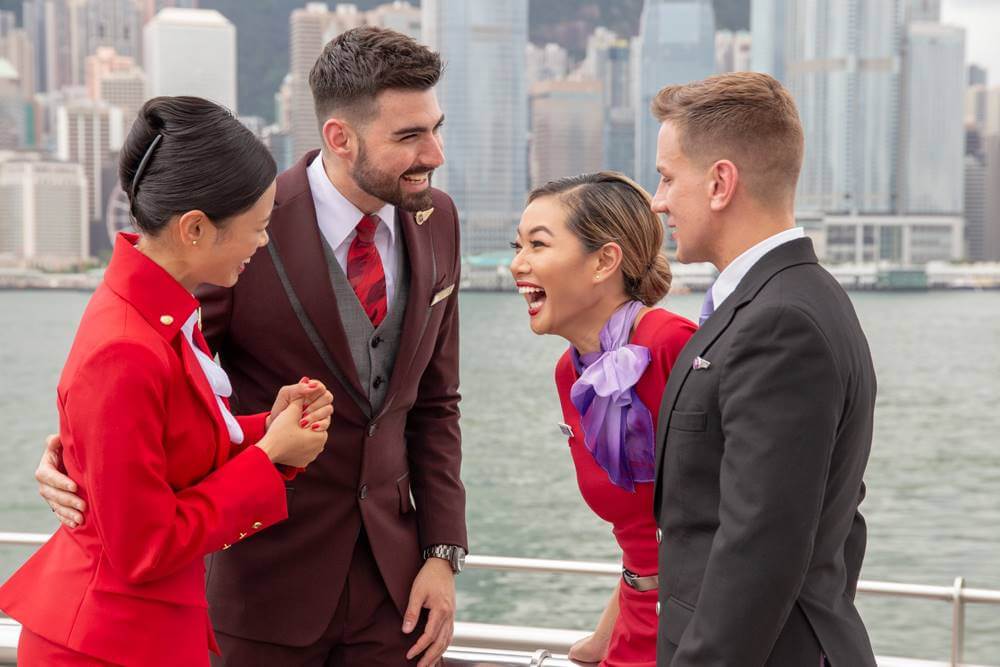 Attend an Interview with Airlines
Attend an interview for a flight attendant job with proper preparation and confidence. Research the airline and its specific expectations for flight attendants.
Dress professionally and arrive on time to create a positive first impression.

Practice common interview questions, as well as how to discuss your customer service skills and ability to handle challenging situations.

During the interview, convey enthusiasm for the position and highlight relevant experience or qualifications, such as language fluency or previous hospitality roles.

Keep in mind that successful flight attendants must be able to work well in a team, effectively communicate with passengers, and adapt to changing schedules and environments.

In addition, prepare any questions you may have about the job or company culture to show your interest in the role.
With these tips, you can present yourself as a strong candidate for the flight attendant position during your interview.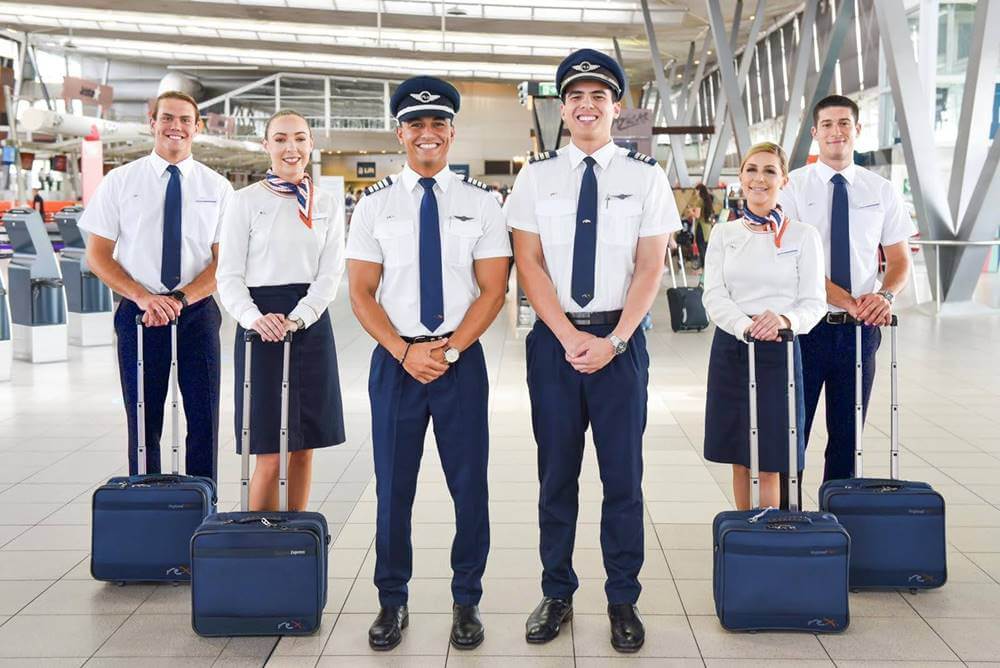 What is the Salary of a Flight Attendant in Australia
A Flight Attendant in Australia can expect to make an average annual salary of $103,476. This amount can vary depending on the airline, seniority, and any extra bonuses or benefits. In addition to base pay, Flight Attendants also receive compensation for overnight layovers and per-diem for meals during the flight.
With a job that involves extensive travel opportunities, it is not uncommon for Flight Attendants to also receive flight perks for themselves and their families. Overall, the role of a Flight Attendant is both challenging and rewarding, with a competitive salary to match.
Another interesting read: Cabin Crew Layover – Maximizing Hotel Layovers as a Flight Attendant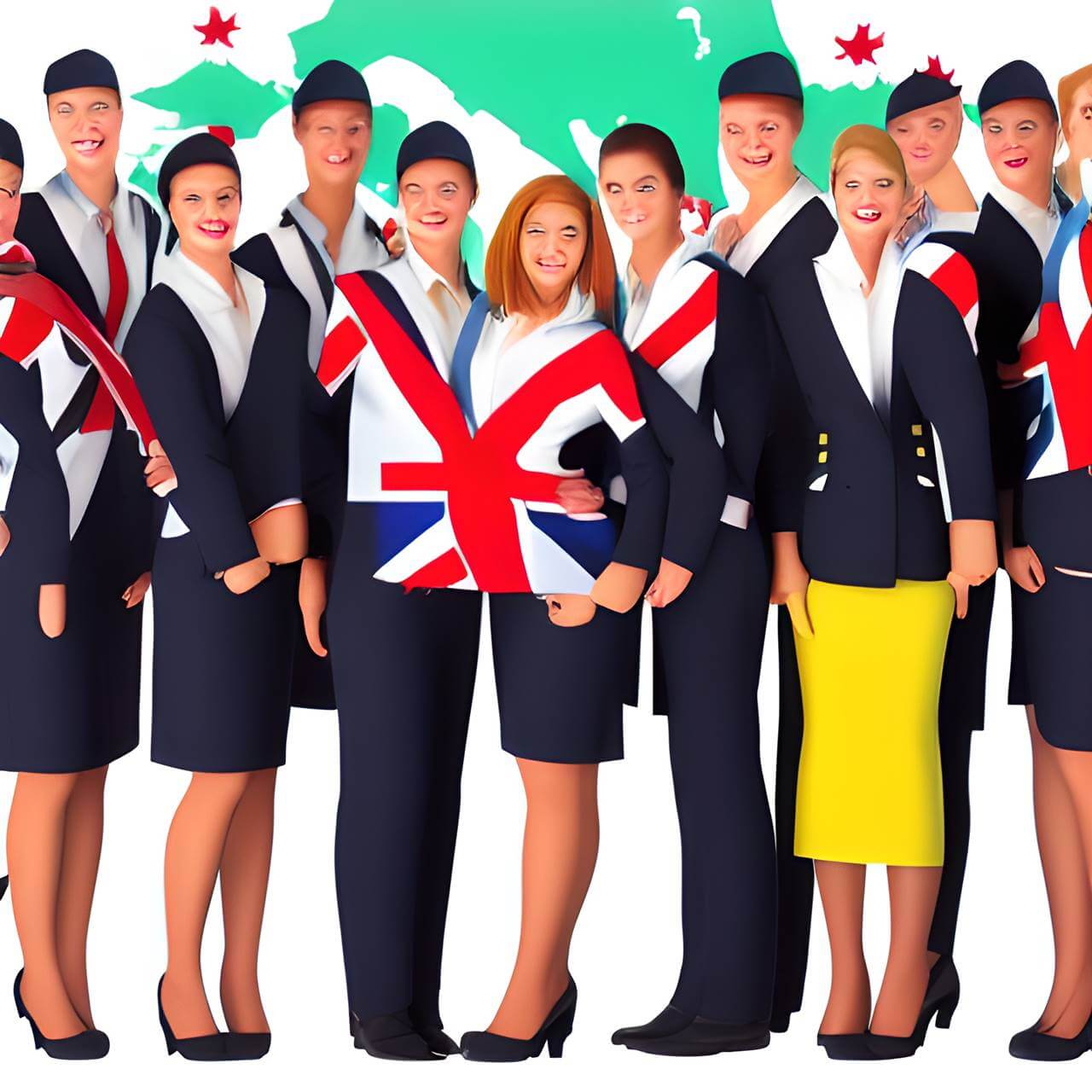 Summary
Now that you know what it takes to become a flight attendant in Australia, the next step is to begin your application process. Start by researching different airlines and their requirements. Once you have found an airline that you are interested in, be sure to complete their online application and attend any open interview days. Best of luck on your journey to becoming a flight attendant!