If you plan to apply as a cabin crew for Skippers, there are a few requirements you must meet. You must be at least 18 years of age. You will also need to be able to pass a criminal background check and have a valid passport. Once your application has been reviewed, you may be invited to attend an interview. If you are successful at the interview, you will then need to complete a training program before being hired as a cabin crew member.
Also Read: How to Answer: Why Do You Want to Work for our Airline?
Skippers Aviation is a modern and innovative regional airline that is entirely owned and run by Western Australians. It has 285 people in Western Australia on a full-time, part-time, or casual basis employment. Skippers are continuously looking for skilled professionals to fill a number of roles since they are expanding operations at Perth Domestic and Broome International Airports.
The airline gives chances to those who want to work in commercial aviation with an entry-level passport. You can get an exciting career in this dynamic, global business.  So if you got what it takes to be their next flight attendant on the fleet, go and prepare for the application process. See what they are looking for below.
Image: Skippers Aviation
List of Requirements and Qualifications to Become a Skippers Aviation Airline Cabin Crew
Must be at least 18 years old
Eligible to work in Australia
Must have a valid visa
You need to pass a background check
You need to pass a medical examination.
You must have correctable eyesight to at least 20/40
Airline stewards may also be required to undergo a clinical examination.
Application Process
Here's an overview of the application procedure for this airline:
Step 1: Go to their official website. You can go here: https://www.skippers.com.au/
Step 2: At the bottom part of the page click "Careers"
Step 3: At the bottom part of the Career's Page, you will see an option for aspiring pilot and cabin crew applicants. This is a guide on how you can submit your application.
Step 4: Prepare a comprehensive and updated resume and send it to hr@skippers.com.au
Step 5: Their recruitment team will then process your application. Wait for them to contact you.
Image: Skippers Aviation
Success Tips
Safety is your first priority: You will always prioritize safety.
Customer-focused: You will try to provide great experiences in every aspect, creating a relaxed and delightful bookend to every trip.
Aim for group success: In order to provide an elevated experience, you will value the power of teamwork through excellent communication, mutual respect, and natural leadership.
Be a role model for the country. You will reflect the best of Australia and demonstrate the traits that make the country great: hospitality, warmth, caring, empathy, and the type of hospitality that only Australia can provide.
Naturally adaptable: Air travel is constantly changing. This necessitates that you be adaptable, available, and solution-oriented at all times, while also acting with the utmost care and kindness.
Salary and Benefits
The estimated salary of a Skippers Aviation Flight Attendant ranges from AU$37k – AU$68k a year.
Video: Skippers Aviation (VH-XKN) approach and landing on RW21 at Perth Airport.
This video shows a Skippers Aviation plane landing in Perth. You can hear that someone is giving landing details and instructions to passengers. This is to keep their passengers safe and prepared.
Photos: Skippers Airlines Cabin Crew Uniforms
Check out these pictures of Skippers Airlines crew so you can see what they look like in uniforms:
Frequently Asked Questions
The following are some of the common questions asked about Skippers:
1. I've been waiting for a month since my application was submitted, is my application denied?
Most airlines will give you a heads up after a few months. Only a few responses to applications immediately, not unless they really need people to fill positions in rush. Be patient, if there are contact numbers given to you during the application which allow you to contact them for an update, you better do it.
2. What is the maximum age requirement?
Skippers Aviation doesn't state any maximum age requirement for its applicants.
3. Where is the base country of Skippers Aviation?
Skippers Aviation is in Australia.
4. Is this a big airline?
No, actually they are one of the small airlines operating in Australia, but it doesn't signify how much they have to offer.
5. Is there a background check during the application process?
Yes, there is when you apply for Skippers Aviation.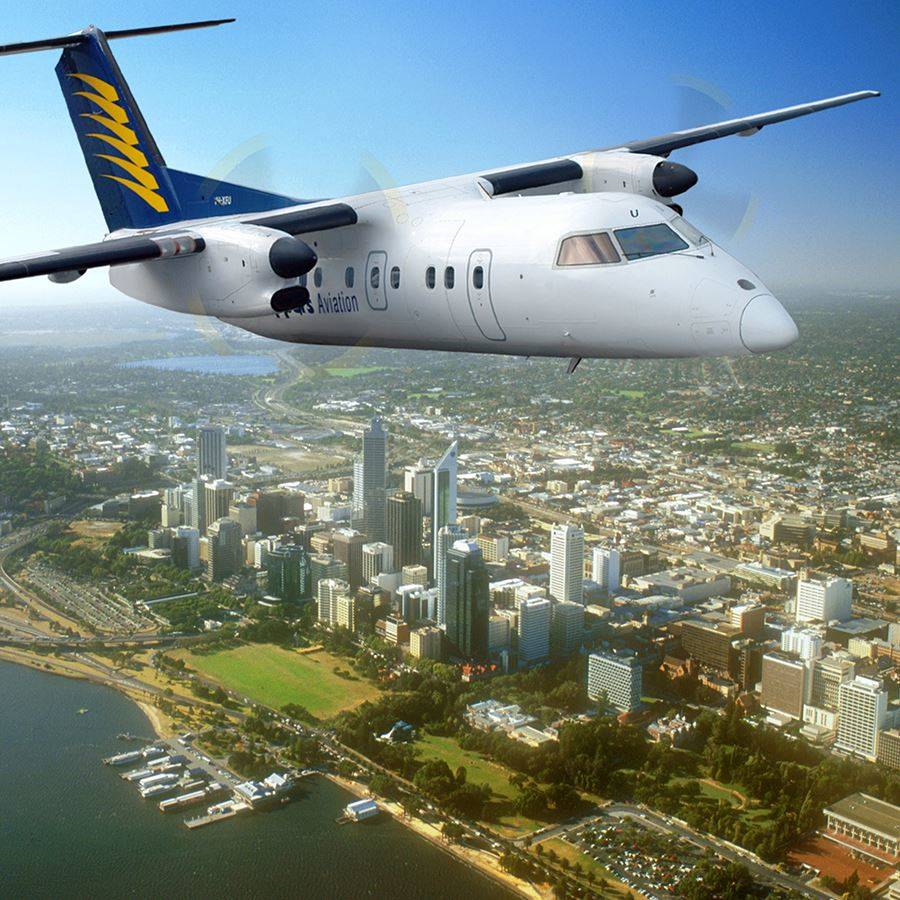 Summary
Skipper's cabin crew job is to provide excellent customer service to passengers while ensuring their safety and comfort. They are responsible for a wide range of duties, including greeting passengers, serving food and drink, answering passenger questions, providing security and safety briefings, and helping with luggage.
Cabin crew members must be able to work well under pressure and maintain a high level of professionalism at all times. If you're interested in a career as a skipper, then you'll need to possess excellent customer service skills and be able to work effectively as part of a team.
Skippers provide fair opportunities to all aspiring aviation staff.  Their diverse team of employees comprises pilots, aircraft maintenance and technical engineers, cabin attendants, ground handling crew, store persons, safety officers, check-in officers, operations officers, call center staff, and general administrators. Skippers offer superb facilities, excellent career development prospects, employment variety, and above industry award wage packages to skilled individuals, in addition to Perth's roomy and relaxing lifestyle.It's more like you're serving a huge and famous airline.
Skippers' ongoing commitment to safety and quality includes providing extremely high levels of employee training. So if you are an aspiring cabin crew member, expect that there will be intensive training. But it will all be worth it as you move forward to your dream career.