Looking for a aviation career hub in Australia tends to be easy, for a reason that it has a lot of airlines to choose from. There are huge airlines and small ones at the same time like Skippers. Skippers Aviation is a regional airline situated at Perth Airport that specializes in charter flights for businesses that employ fly-in and fly-out employees. According to Glassdoor, a Flight Attendant working at Skippers can earn an estimated average annual pay of A$43,700 ($29,670) or A$3,641 per month ($2,472).
Also Read: Skippers Aviation Flight Attendant Requirements
Skippers Aviation began operations in 1990, and primarily focused on its core business of providing outstanding service and flexibility to the resource industry within Australia as well as regulated passenger. Transport destinations over the years became its key advantages, as well as being equipped with modern aircraft specifically suited to the rough airstrips and harsh conditions frequently found in remote locations. Skippers are the only Perth General Aviation Company that has tackled the issue of aging aircraft due to its steady and significant growth. This was part of Skippers' commitment to providing its passengers with cutting-edge technology for maximum comfort and peace of mind.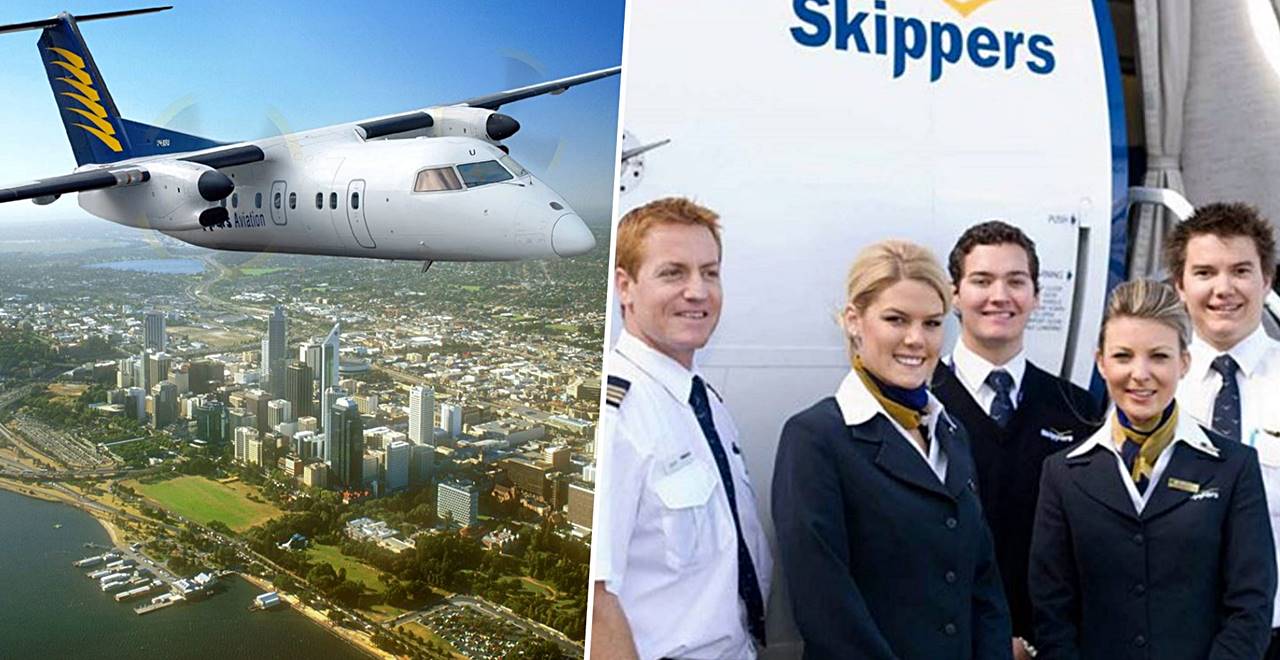 Cash Salary Breakdown
Basic Salary – Based on the estimated average annual pay given by Glassdoor, a Flight Attendant working at Skippers Aviation can expect an average pay of A$3,641 per month ($2,472).
Flying Hours Pay – Skippers has not published the specific rate per flying hour. Nonetheless, your pay is calculated based on the number of hours you are on duty while flying each month.
Layover Allowance – Skippers Aviation  Flight Attendants have no publicized per diem rates. But the usual range of per diem pay for FAs is A$3 ($2) per hour. The actual and precise rate will be discussed during the contract signing.
Benefits
Medical Insurance – One of the most essential benefits you should be looking on a job is this one. Flight attendants have adequate medical insurance. Some airlines even pay a major amount of the cost, resulting in very affordable and acceptable monthly premiums for medical and prescription drug coverage for employees and their families.
Free Hotel Stay – Cabin crew members frequently stay in hotels during layovers on long-haul flights. These hotels are usually near the airport and are covered by the airline. The hotels in which cabin crew workers reside can differ based on the airline and region, dues will be paid by the airline.
Free and Discounted Flights – Flight Attendants get free and discounted flights that may extend coverage to spouses, family members, and friends. This will depend on the airline you are employed with.
Video: 28 years old today – Skippers Aviation (VH-XKN) departing Perth Airport on RW03.
This video will show you one of the aircrafts that Skippers own, which can be your fleet someday. On RW03, a Skippers Aviation (VH-XKN) Fokker 100 departing Perth Airport.
This aircraft took to the skies for the first time on October 13, 1992, and was delivered to its first operator, Mexicana (XA-SHH), on March 31, 1993. Skippers maintain to have this aircraft working for almost three decades, while keeping the safety of its crew and passengers.
Frequently Asked Questions
1. Does plane size impacts FA's salary?
In the aviation industry, airlines use different types or models of aircrafts. Some of these aircrafts are then to be long and wide, while other are short and narrow. When a plane is considered big, passengers and crew tends to be more, same goes with small planes people inside could be few. This impacts the salary of FAs and Pilots – for some airlines. Some planes are even grouped into pay categories.
2. What type of airline is Skippers Aviation?
Skippers Aviation is a small regional airline situated at Perth Airport that specializes in charter flights for businesses that employ fly-in, and fly-out employees. In Western Australia, they also fly flights for the mining industry, as well as some scheduled regular public transport (RPT) flights. Skippers mostly serve the northern Goldfields, but it also maintains a satellite base in Broome to service the Kimberley region.
3. What types of aircrafts does Skippers Aviation have?
Skippers runs two 108-seat Fokker airplanes, each with its own stairwell. Today, Fokker aircraft are flown by a wide range of operators in a variety of environments, and they will continue to benefit from complete support from Fokker Services and partners over the next decade.
4. Where does Skippers Aviation fly?
Skippers Aviation is Western Australia's largest provider of fly-in, fly-out mining services.
5. Is this safe to work for this airline?
Skippers Aviation Pty Ltd is committed to providing its employees with a safe working environment free of all recognized dangers. Skippers Aviation's management is fully committed to and accountable for the effective implementation of the company's safety and health policy and Safety Management System. In carrying out this commitment, management accepts its obligation to provide and maintain, to the greatest extent possible, a safe and risk-free working environment. This includes developing and maintaining safe plant and work processes, keeping the workplace safe and healthy, and giving information and training to all employees.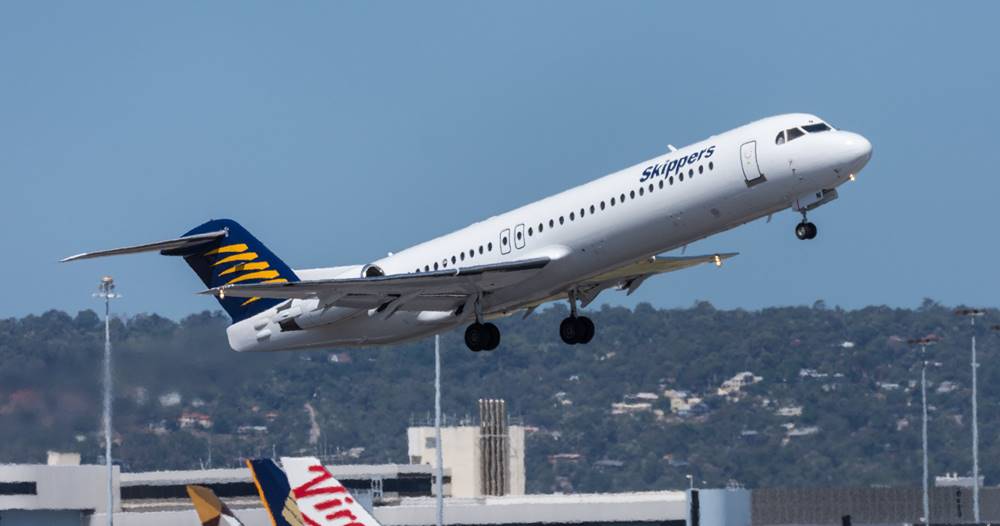 Summary
Flight Attendants working at Skippers Aviation can earn an estimated average annual pay of A$43,700 ($29,670) or A$3,641 per month ($2,472). This salary range was provided by Glassdoor, a famous salary and job review website. Skippers is one of the airlines that gives chance to aspirants with entry-level passport who desire to work in commercial aviation. This dynamic, multinational business might provide you with a fascinating career.