Do flight attendants get free hotel accommodation? Yes, flight attendants often receive complimentary hotel stays during layovers (also called a stopover) as part of their job benefits. However, this only applies when the flight attendants are on duty and are required to layover in a different city or country. While off-duty or on personal trips, flight attendants are responsible for their own accommodation expenses.
Flight attendants, like many other airline employees, often have to travel frequently for work, and their schedules can be quite unpredictable. They may have to fly to different cities, states, or countries as part of their job, and they may need to stay in hotels during layovers or extended stays.
As part of their job benefits, airlines typically provide flight attendants with complimentary accommodations during days of rest outside their stations. These accommodations can range from basic hotel rooms to more luxurious suites or apartments, depending on the airline, the length of the layover, and the destination.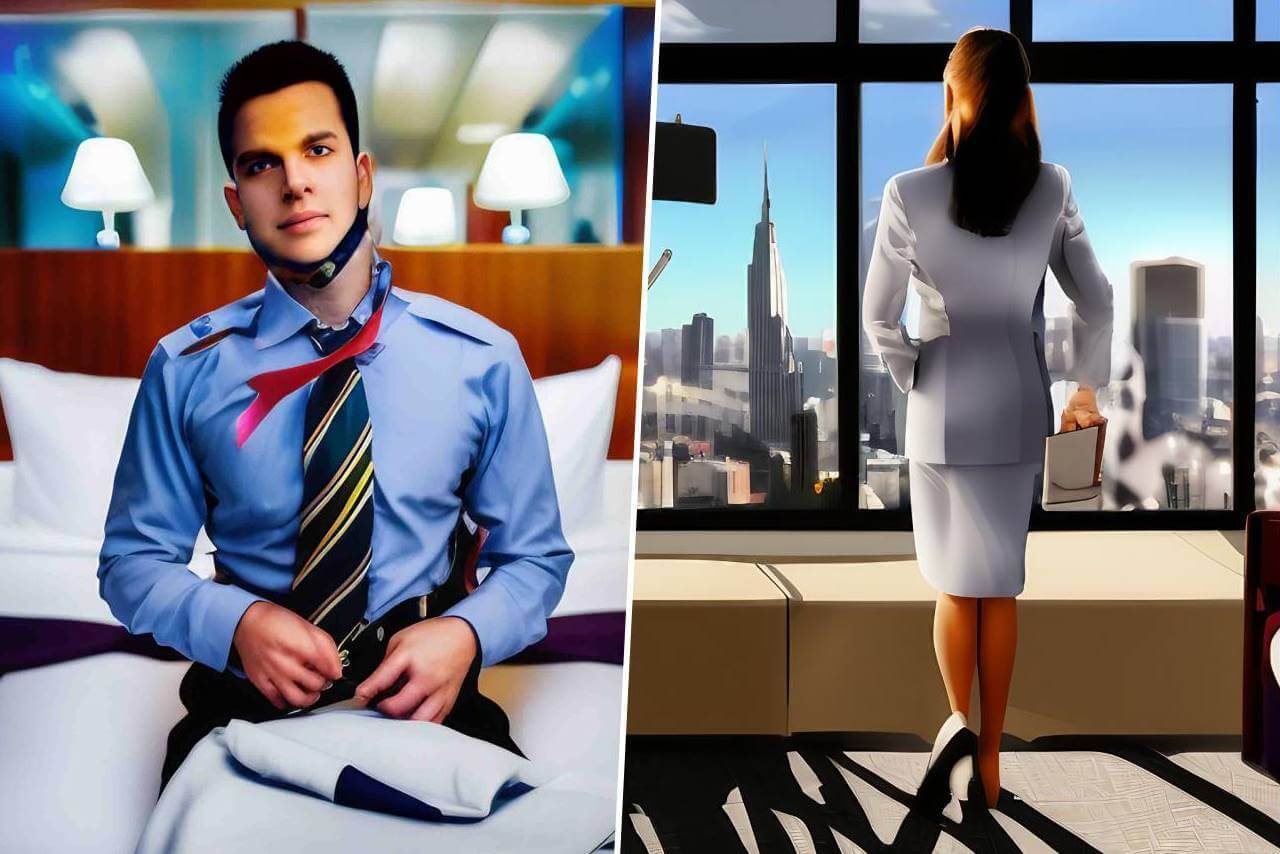 Duty Hotel Layovers: Is it Really FREE?
If you look with a bit of envy at the lifestyle of flight attendants, you may have heard about them receiving free hotel stays during their layovers. But is it really as simple as that?
The short answer is: Yes and no. Flight attendants often receive complimentary hotel stays during layovers when they're on duty, but not necessarily when they're off duty. These accommodations may not be free in the strictest sense of the word.
Because it is the responsibility of the employer (the airline company) to provide a place to stay for their employees (flight crew and staff) to rest during their layovers, the accommodation expenses are usually paid for by the airline. After all, the flight crew is on duty and cannot just book a place to stay on their own. As such, these are considered part of the job benefits package.
This accommodation for rest and sleep is a requirement in ALL companies in different industries that require their employees to render services abroad or to other locations. The employer is obliged to provide a safe and comfortable place for their employees while they are on duty, as this is an important factor in protecting the health and safety of the crew.
To put it simply, flight attendants work for their hotel stays, and it is pretty darn physical work!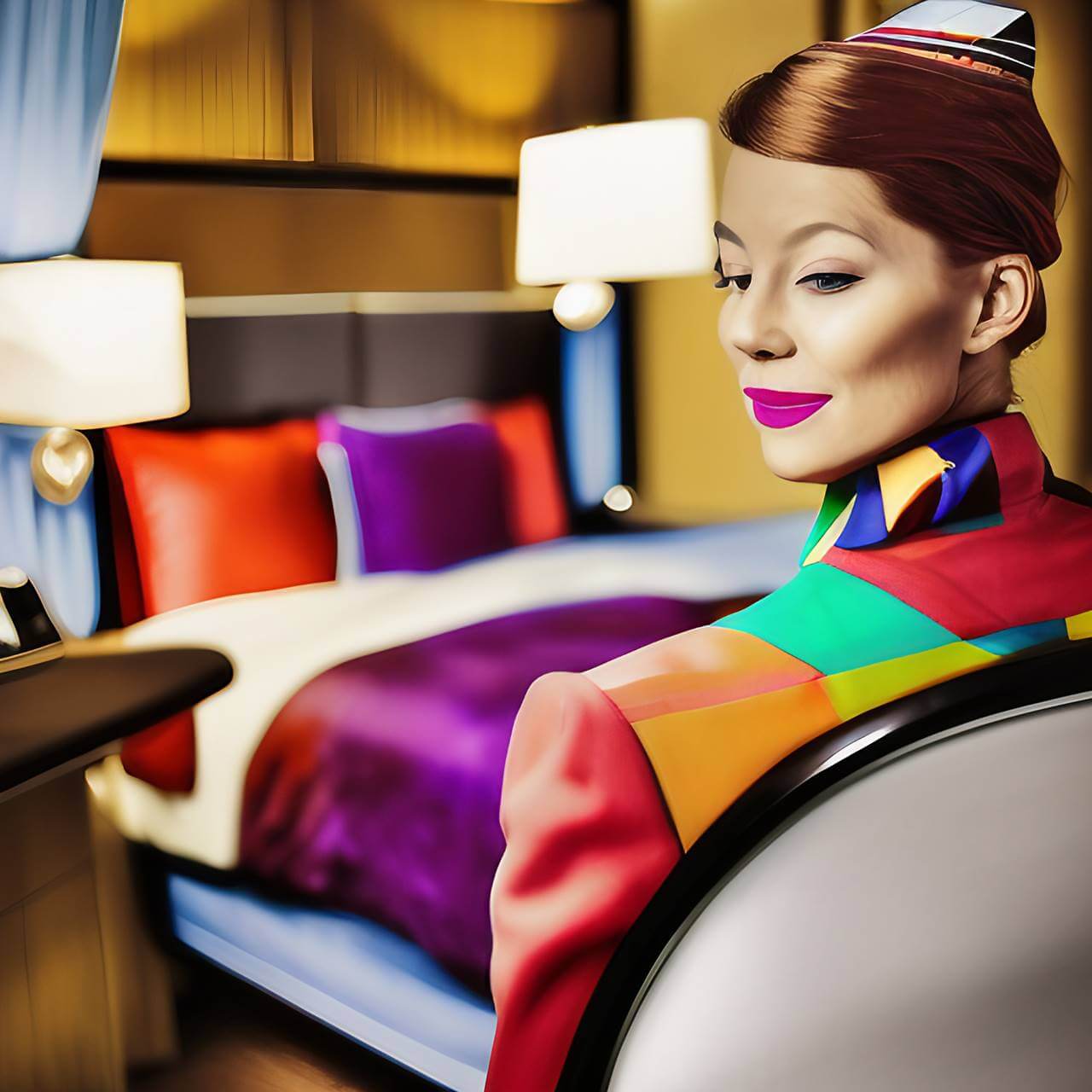 But these Cabin Crew Vloggers I follow on Instagram and YouTube Say their Hotels are FREE?
First off, don't believe everything you see on social media. What is posted online could be a sponsored post or simply an exaggerated version of the truth.
Keep in mind that flight attendants are not always on duty when they're travelling, and their trips could be for personal reasons as well. While on these trips, they are responsible for their own accommodation expenses (just like everyone else). So if you ever see someone posting about free hotel stays online, there is a good chance that they are talking about their job-related travels.
Also, many of these influencers tend to overstate the perks of their job, and they may not be talking about the same situation as yours. We are not denying that cabin crew staff get travel and hotel perks as part of their job. It's just important to take everything you read or see on social media with a grain of salt.
At the end of the day, it is all about perspective. Some people may find the job of a flight attendant tiring and demanding, while others are able to take advantage of the travel benefits they receive.
The takeaway here? Flight attendants do get complimentary hotel stays during layovers when they are on duty, but these are not exactly free in the sense that they are working hard for these perks.
Technically the Airline Pays for the Hotel Accommodation
Yes, technically the airline pays for the hotel accommodation of their employees during layovers. But what people don't realize is that these accommodations come with certain conditions, such as length of stay and availability.
When flight attendants are on duty, the airline pays for their accommodation. However, these arrangements must be made in advance and are subject to availability. Many airlines have preferred hotels in certain areas where they book rooms at a discounted rate and these are based on contracts between the airline and the hotel.
Factors that Affect Hotel Accommodation of Pilots and Flight Attendants
Airline companies look for a variety of factors when selecting hotels for layover accommodations. These include:
Safety – Airline companies want to ensure that the hotel they choose is secure and safe for their employees. This means checking for fire safety measures, security cameras, and a reliable emergency plan. They want to know that their crew members are well taken care of when they're away from home.
Comfort – Crew members need to have a place to rest and relax during their layover, so comfort is key. Airlines look for hotels that offer comfortable beds, rooms with natural light, and amenities like WiFi and TV access.
24/7 Quality Service – Airline companies want to make sure their employees get the best service and hospitality possible during their downtime. This means selecting hotels that offer 24/7 assistance, so crew members can order room service and will be accommodated to check-in at any time of the day based on their flight schedules.
Location – Knowing where the hotel is located is important for safety, comfort, and convenience purposes. AirlinesAirline companies want to provide their employees with the best quality of service. This means that they look for hotels that offer excellent customer service and high-quality accommodations.
Accessibility – Airline companies also take into account ease of access when selecting a hotel for crew members' layovers. They usually choose hotels that are convenient to major airports and public transportation, as this makes it easier for crew members to reach their destinations.
Location – Finally, airline companies prefer hotels that are located in popular tourist spots or cities with lots of attractions. This way, staff members can explore the area during their layover and make the most out of their time off.
Money – This is also a business. Of course, airlines would want to spend as little money as possible on these hotel accommodations so naturally they would prefer to select hotels that offer the best value for their money.
It's important to understand all of these factors when considering a career in aviation and hospitality. While working as a flight attendant or other staff member, you will be expected to make use of the hotels available to you during layovers.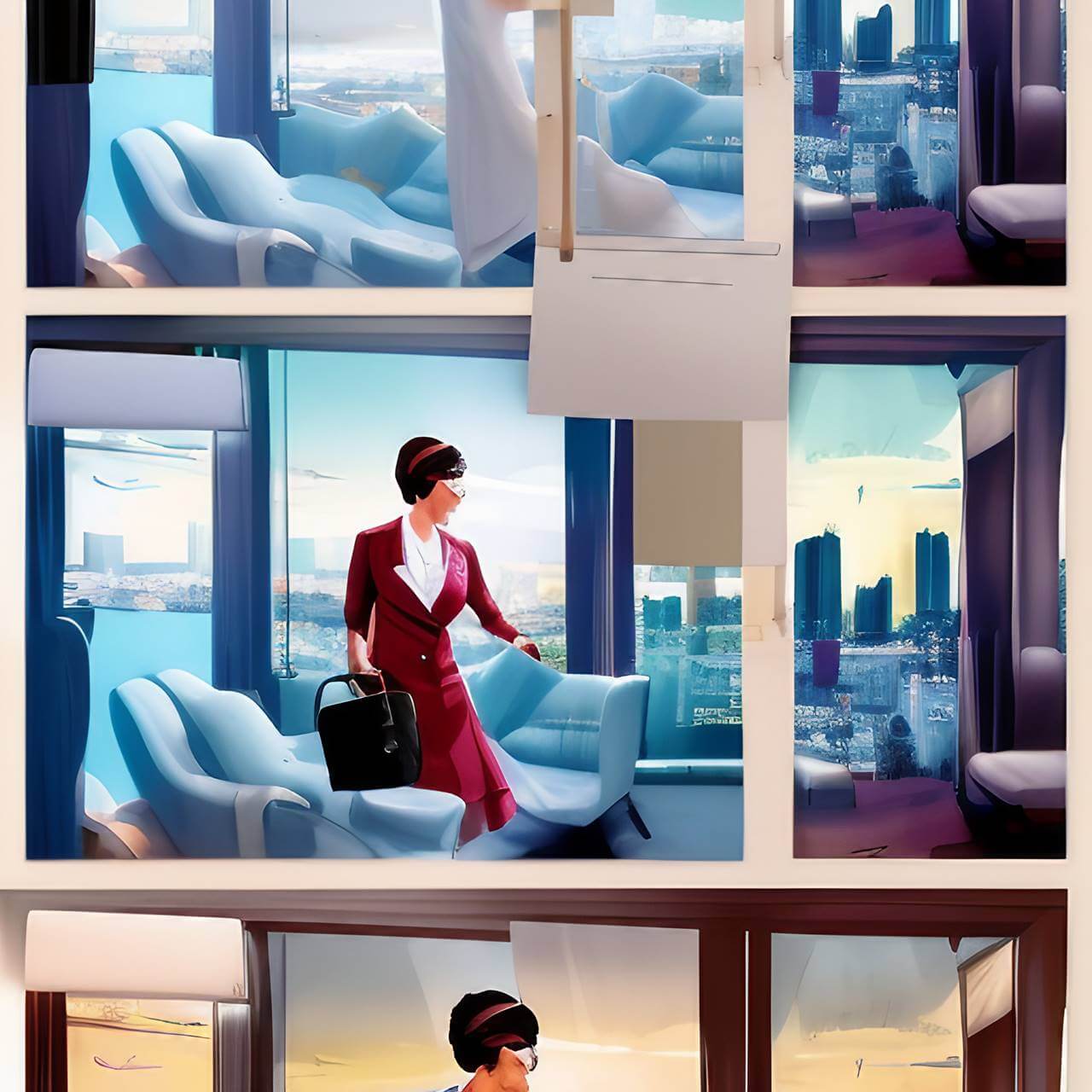 Five-Star Hotel and Resort Accommodations
This brings us to discuss why flight attendants stay in four or five-star hotels. While not all airline companies provide their staff with luxurious accommodations, some do opt for five-star hotels.
The primary reason behind this is that these hotels are better equipped to accommodate the needs of fliers and crew members. Five-star hotels usually offer the basic amenities and services that staff members need during their layovers, such as 24/7 customer service, comfortable bedding, free Wi-Fi access, and more. In addition to this, these hotels also usually have amenities like spas, fitness centers, restaurants, bars, and other recreational activities that can help crew members relax after a long day of work.
In some cases, the airline companies negotiate special discounted rates with these hotels, so they don't have to pay full prices for their staff's accommodation. This can be beneficial for both the company and its employees.
So yes, if you get to stay in these 5-star hotels in an expensive city like Norway or New York, or a 5-star resort in an exotic island like Seychelles or The Maldives.
Do Flight Attendants Pay for Hotel Stays?
Yes, if they are on personal leaves/vacation. Although, depending on the airline, you can get discounted rates on these hotels.
If you work for a 5-star airline in the Middle East, you can stay in partner hotels of the company for up to 90% discount! Take note that the discounts are subject to availability (the same as available discounted flights).
You may still need to pay a price for the hotel stay in these 5-star hotels and resorts, but you will definitely get a better deal than if you would book through any other website on a regular basis.
How to Get Hotel Discounts as a Flight Attendant
Here are the steps for flight attendants to get a discount from the hotel they wish to stay:
Step 1: Check with your airline HR and benefits team about the list of partner hotels where you can get discounted stays.
Step 2: Contact the hotel via phone or email.
Step 3: Inform the hotel reservations team to that you are a cabin crew with a specific airline. Take note of the hotels that have different rates for flight attendants.
Step 4: Provide proof of employment, such as a letter from your airline or a copy of your employment ID card.
Step 5: Ask if there are special discounts or promotions you could get when booking with them on top of the room. Sometimes food and services (like spa) are also discounted,
Step 6: Confirm your reservation and make the payment upon check-in.
The steps above are quite easy and almost similar if you were to book by yourself. These days, you can simply contact and communicate via email online to have a discounted stay.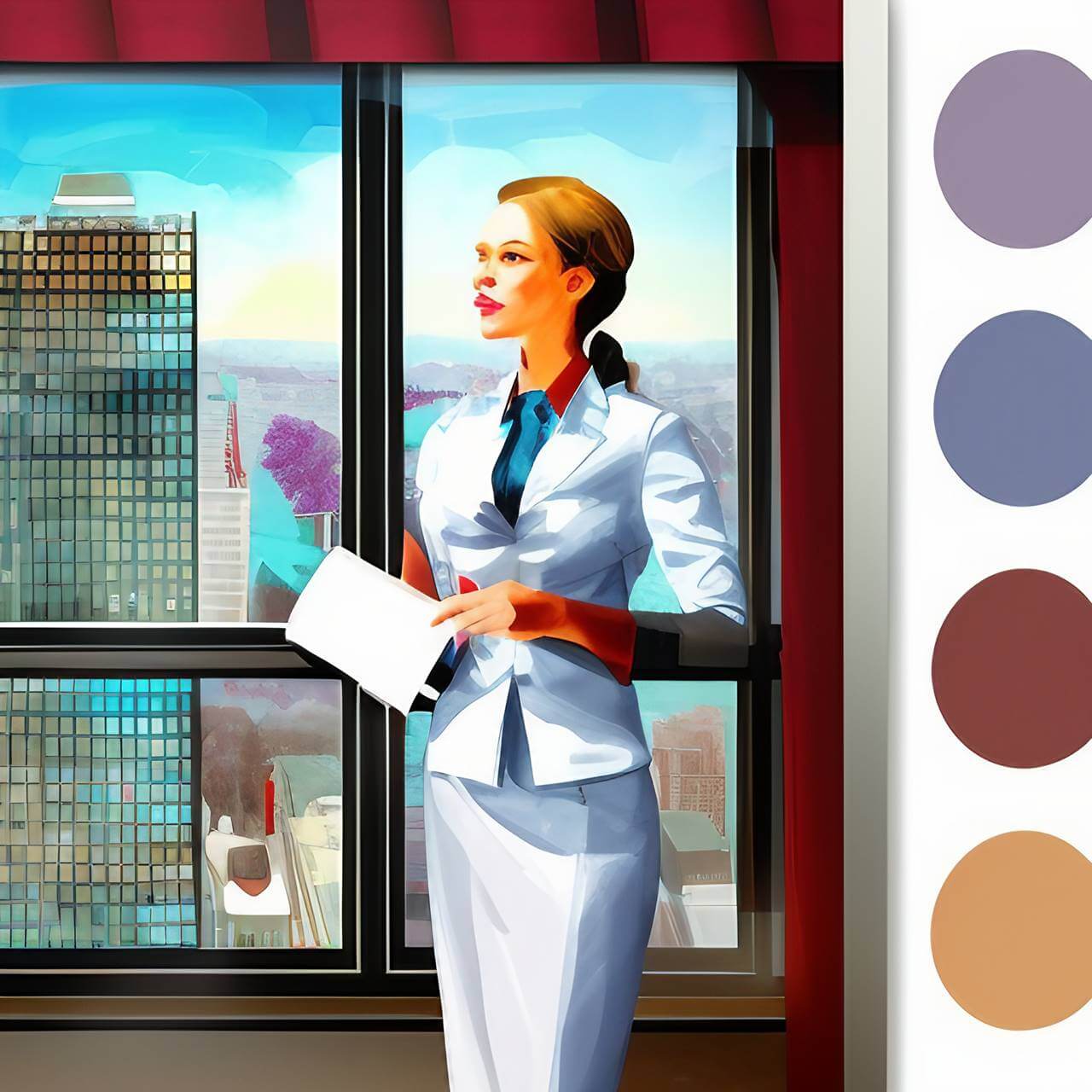 Per Diem Allowance in the Hotel Layover
In addition to complimentary hotel stays, flight attendants may also receive per diem (per day) allowance from their airlines. This is a daily payment that covers the cost of food and other related expenses during their layover.
Per diem allowance varies depending on the country or city of destination. For example, flight attendants may get higher rates if they are headed to a more expensive city or country. It is important to note that the allowance does not necessarily cover the full cost of meals and accommodations. Flight attendants may have to supplement the per diem with their own funds if necessary.
The per diem is enough to cover the food expenses for that specific hour of rest. If the cabin crew wishes to order more
Families/Friends of Flight Attendants during Hotel Layovers
Family members or companions of flight attendants do not usually receive complimentary hotel stays during layovers. This is because the accommodation is only provided for the flight crew and staff who are on duty.
Flight attendants often bring their friends or family along with them during layovers, and those guests can stay in the same hotel room. This is a common occurrence because it's not uncommon for flight attendants to have other people in their rooms; hence, your loved one can easily share accommodation without having to worry about being put out of place.
But take note that the sharing of hotel room accommodation with family/friends is handled on a case-to-case basis.
Just to emphasize during the COVID-19 pandemic time, strict rules were implemented and families/friends of flight attendants were not allowed to be in the same room as the crew for health and safety reasons and to avoid the spread of the virus.
Nowadays, as air travel has opened up, the situation is going back to normal and family members are allowed to join their flight attendant loved ones in the same hotel room.
Hotel Discounts during Personal Vacations
Although flight attendants may receive complimentary hotel stays when they are on duty, the same does not apply to their personal travels. When taking trips for leisure, flight attendants have to pay for their own accommodation.
However, some airlines may offer discount vouchers or codes for hotel bookings that can be applied to their personal travels. These discounts are usually applicable only in certain countries, and the terms and conditions vary from airline to airline. Flight attendants should inquire with their human resources department for more information about these discounts.
In our modern age where a lot of people enjoy traveling, discounted hotels are really a great advantage for those who work in the airline industry. It is a way to reward their hard work and to make sure that they enjoy their job more.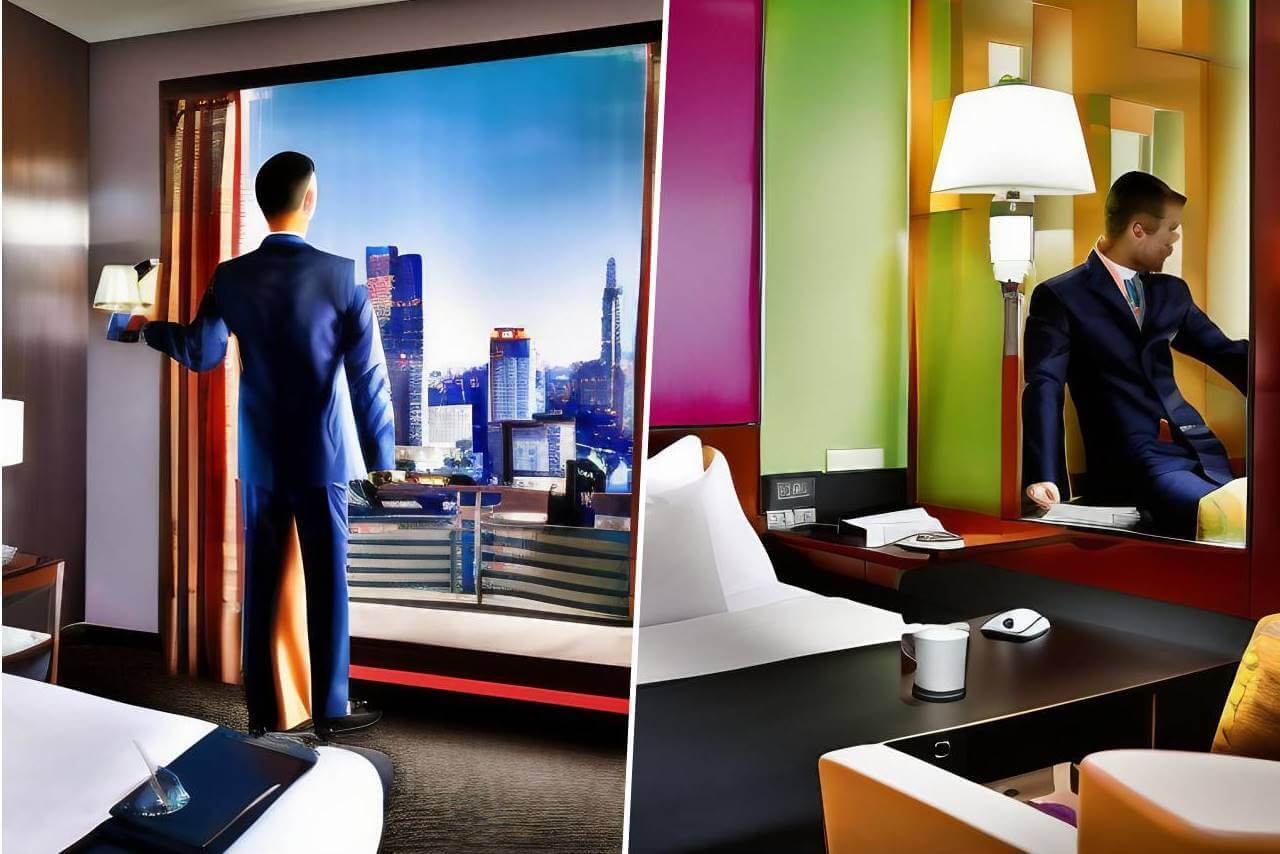 The cabin crew team and pilots normally take a company-hired bus to reach their hotel and the team check-in separately. They sleep together in the same hotel, but they have their own separate rooms, and they usually don't share.
The reason why they should be in the same hotel is for practical purposes. They can easily coordinate among themselves if there are any changes or delays to the flight schedule. This arrangement is also cost-effective for their airlines as they can save on transportation costs when everyone's in one place.
Sometimes though, depending on the flight route, pilots may stay in another hotel while the cabin crew stays at the same hotel. This arrangement is done to ensure that the pilots and cabin crew have enough rest time before their next flight.
Video: Flight Attendant Life Living in Hotel Rooms
Check out this video clip featuring a vlogger who is a flight attendant, talking about how to manage to live in hotel rooms on layovers.
Frequently Asked Questions
1. Are flight attendants guaranteed a free hotel stay during their layovers?
Yes, the airline company should guarantee a hotel stay. If not with their partner hotels, the airline should still provide decent accommodation for the flight attendants during their layovers.
2. Are there any discounts or vouchers that are available for flight attendants when booking hotels for personal trips?
Yes, some airlines offer discount codes or vouchers to their employees that can be used towards hotel bookings. Usually, the employee has to send an email to the partner hotel's reservation department ahead of time about the hotel stay according to the availability of the hotel's schedule.
3. Do flight attendants have to pay for their accommodation when they are on personal leaves/vacation?
Yes, depending on the airline, the flight attendant may be able to access discounts or complimentary accommodations from time to time. It is best that the flight attendant contacts their human resources department in order to find
4. Are family members of flight attendants also eligible for discounted rates at partner hotels?
This depends on the policy set by each airline, so it is best to clarify this with them. Generally, flight attendants are the ones who should book hotel stays and coordinate with the hotel.The flight attendant should also be there during the time of the hotel stay to avail the discounts.
5. How much are discounted hotel stays typically?
Discounted hotel stays typically depend on the policy set by each airline and the availability of partner hotels in the area. Discounts can range from 20% to 90%, depending on what is available at the time and how much the flight attendant inquires about discounts. Be sure to ask your human resources department for more information.
6. Can flight attendants get discounts for hotel stays on personal trips?
Yes, depending on the airline and its policies, flight attendants may be eligible for discounted rates or complimentary accommodations at partner hotels of the company when they are traveling on a personal trip.
7. What are the types of hotels that typically offer discounts to flight attendants?
Typically, partner hotels of the airline company offer discounted rates for flight attendants. These may include 5-star resorts and luxury hotels but also mid-range and budget hotels. Depending on the availability and location, flight attendants can get great discounts by booking through their airlines. It is based on the partnership between the airline and the hotel company.
8. What other benefits are offered to flight attendants aside from discounted hotel stays?
Aside from discounts for hotel stays, some airlines offer other benefits for their flight attendants such as free food and drinks during layovers, free flights and discounted flights, health insurance coverage, and more.
9. Are flight crew allowed to drink while on a layover?
Most airlines may allow the crew to drink while on a layover so long as they do not have alcohol in their body system within at least 12 hours before their sign-in time. Please be very alert on this rule because random checks can take place and if you are found to be in violation, disciplinary action such as immediate termination will be imposed. It is best to check with the airline's policy on this matter since policies differ from airline to airline. Generally, the flight crew should abstain from drinking alcohol during a layover as it may affect their performance onboard the aircraft. But
10. Do flight attendants have access to a gym or fitness center during their layovers?
Yes, depending on the airline and its partner hotels, there may be access to gyms or fitness centers. Many airlines also offer complimentary gym memberships for their employees while they are away from home.
11. Can you explore the city outside your hotel in your layover destination?
Of course, you can. This is considered free time for the flight attendants, so they can use their layovers to explore the city. However, it is important to remember that all onboard duties still apply during your free time and you must be back in the hotel within the designated curfew hours set by the airline. But please check with your airline company cause there may be limitations also with the distance rule from your hotel. Some airlines may prohibit you from traveling to another city or even country (while you are on a layover).
12. Can I do extreme activities during my layover?
No, it is not advisable for flight attendants to engage in extreme activities such as skydiving, scuba diving, or bungee jumping during their layover. Not only will these activities pose a risk to the safety and well-being of the flight attendants, but they may also be against airline regulations. It is best to check your company's policy before engaging in any extreme activities while on your layover.
It is important to take care of yourself and make sure you are well-rested during your layover to ensure optimal performance when you get back onboard the aircraft. A well-rested flight attendant is a safe flight attendant.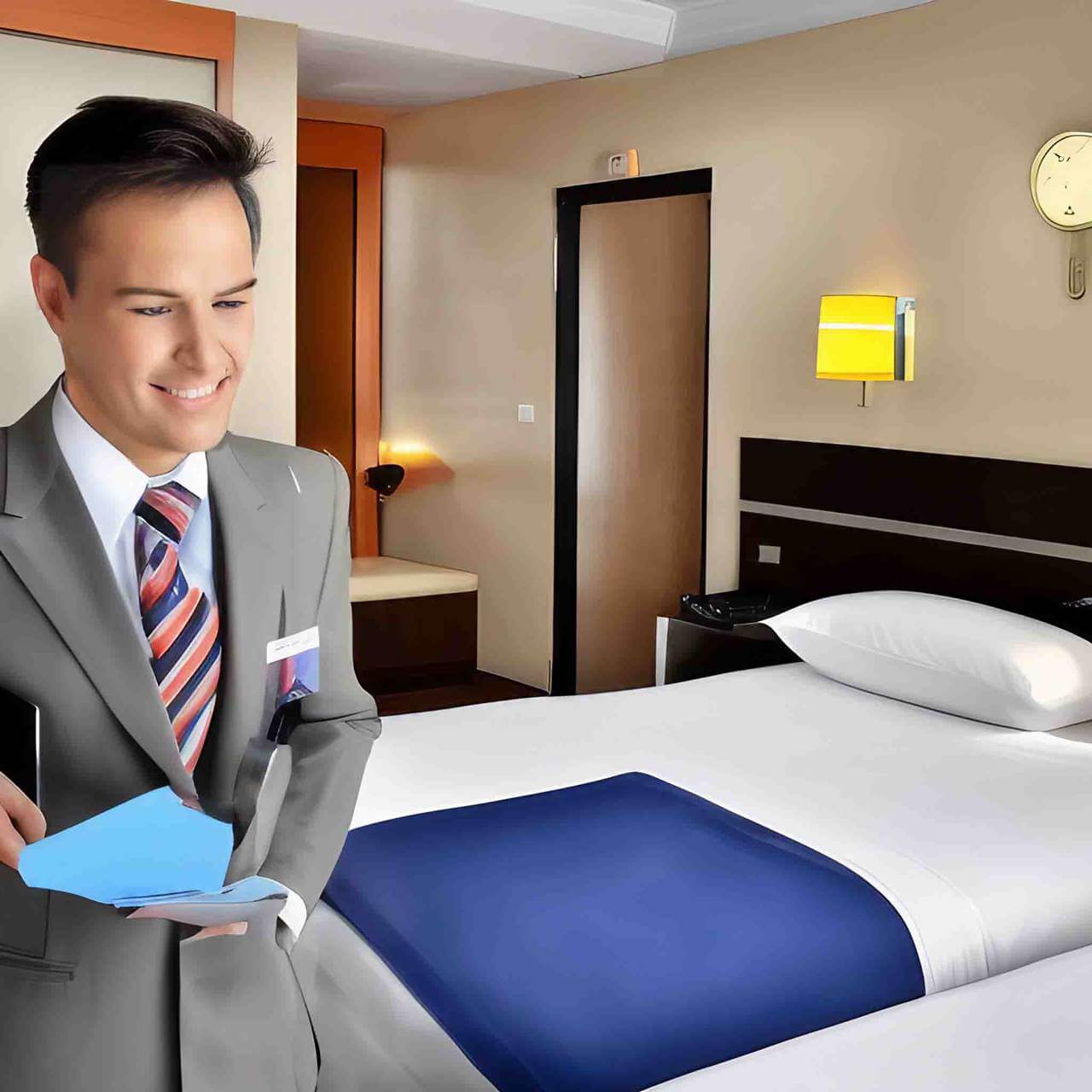 Summary
Overall, layovers are a great way for flight attendants to rest and relax during their travels. By taking advantage of discounted hotel stays, free food, and drinks, health insurance coverage, complimentary gym memberships, and other benefits offered by the airline company, they can make sure that they stay rested while on duty.
Having access to hotels while on a layover can be beneficial to flight attendants in terms of comfort and convenience. It is important to remember that all onboard duties still apply during a layover, so it is best to check with the company beforehand if there are any limitations or restrictions when it comes to exploring your destination.