If you plan to apply as a cabin crew for Eastern Airways, there are a few requirements you'll need to meet. First and foremost, you must be at least 18 years of age. You'll also need to have a high school diploma or equivalent, and be able to pass a background check. In terms of physical requirements, you must be able to lift 50 pounds and be comfortable working in close quarters.
Also Read: How to Answer: Why Do You Want to Work for our Airline?
Formerly known as Air Kilroe Limited, Eastern Airways is a British regional airline located at Humberside Airport in North Lincolnshire. This is situated at the Kirmington village. Eastern Airways is one of the top airline companies that provides network of flights to and from some of UK and Ireland's leading airports. Utilizing the best aircraft suited to flying the European aerospace, Eastern Airways fleet is a combination of British Aerospace Jetstream 41 and the ATR72-600 series turboprop types. They are fuel-efficient aircraft systems that are environmentally friendly.
By choosing Eastern Airways as your flight provider, you will enjoy daily domestic departures, including Sundays. You will experience fast, convenient, and hassle-free flight experience. Every passenger will love the airline's signature leather seating and has an individual tray table to enjoy. Fly with style and reach your destination safely with the airline's climate-controlled, top-of-the-line aircraft.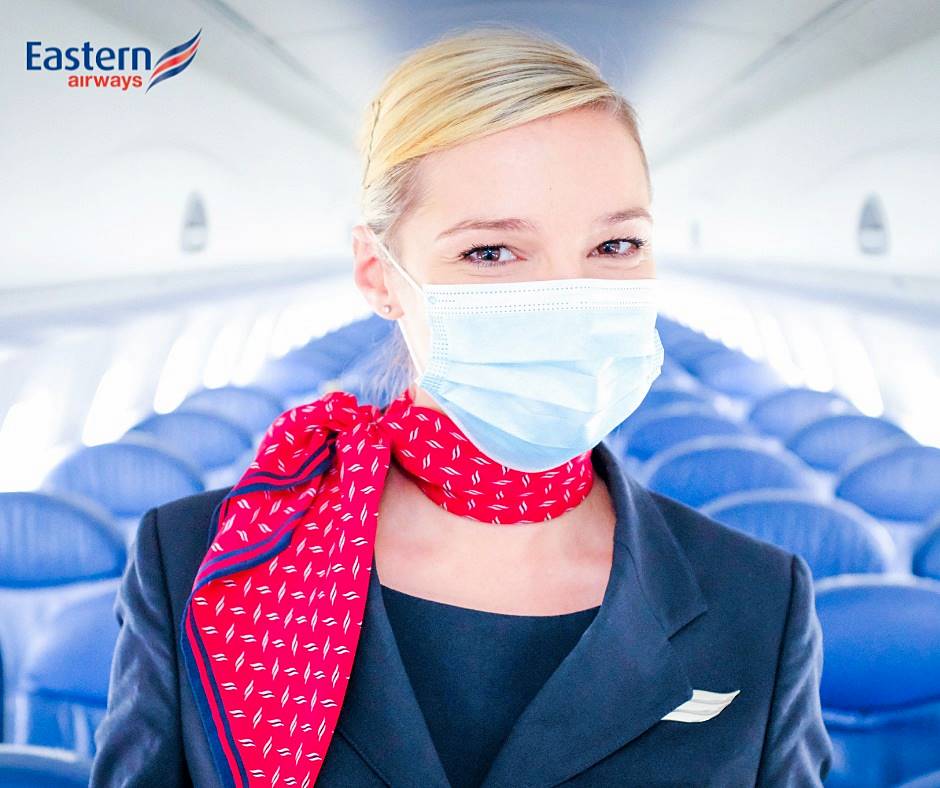 List of Requirements and Qualifications to Become a Eastern Airways Cabin Crew
To qualify as Eastern Airways flight attendant, there are qualifications needed to fulfill to ensure that passengers are stress-free during flight. These strict qualifications will make sure that the company hires flight attendants that are not only safety-minded but also responsible in realizing the commitment they have with the customers.
All applicants must be at least 18 years of age
Candidates must be below 178 cm or 5'10" in height
All nationalities can apply
Weight must be proportionate with the height of the applicant
Must have completed the application form and have submitted an updated resume
Must have legal passport and references from past employers
Updated medical and dental records
Must not have any criminal records
Must possess a mindset of spending time traveling throughout Europe and United Kingdom
Must have the ability to work independently and effectively
Superb team player
Possessing a valid driver's license
Qualified to live and work in the UK
Know how to conduct preflight inspection of all cabin equipment
Ensuring a clean and polished plane by working with pilots, maintenance, and cleaning staff
Able to brief passengers about cabin management systems
Must understand all service methods and products of their assigned aircraft
Must know how to maintain a safe cabin and clean plane environment
Applicants must have the knowledge to maintain the designated aircraft bedding and locker room
Can coordinate and shop for interior components
Must have the ability to ensure that the aircraft is always ready and in order before each flight.
Can update passengers' profiles, post-trip reports, and other pertinent documents if required
Applicants can analyze and organize expenditure accounts
Must have the capacity to represent Jet Eastern Airways as a single firm
Must be adaptable and flexible to all kinds of airline situations
Main duties just evolve around customer satisfaction and safety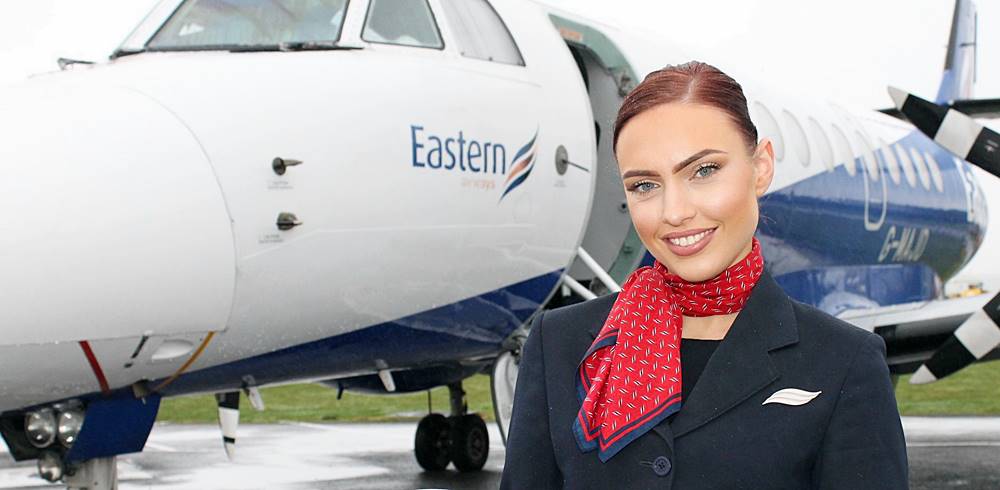 Application Process
Here's an overview of the application procedure for this airline:
Step 1. Duly accomplish the Online Application form
The very first step to applying for Eastern Airway flight attendant is to answer and accomplish the online application form. Applicants can follow the links below. Make sure that you have a valid ID with you or any personal records as proof of your identity.
Check out the links here:
You can also check the company's LinkedIn page to stay informed of all the possible changes and important announcements.
Step 2. You need to prepare the pertinent documents
Together with filling out the online application form, there are important documents that you needed to submit online. Make sure that you have all the documents they are asking for – from photo formats to certificates. Ensure that these documents are accurate to avoid the cancellation of your application.
Step 3. Send your application online
The moment you are sure that all the important documents are completed, submit them now online. Make it sure that your email's subject is your complete name.
Step 4. It is necessary for applicants to wait once all the documents have been submitted
It is now time for you to wait for feedback or concerns from the airline once all the documents are submitted.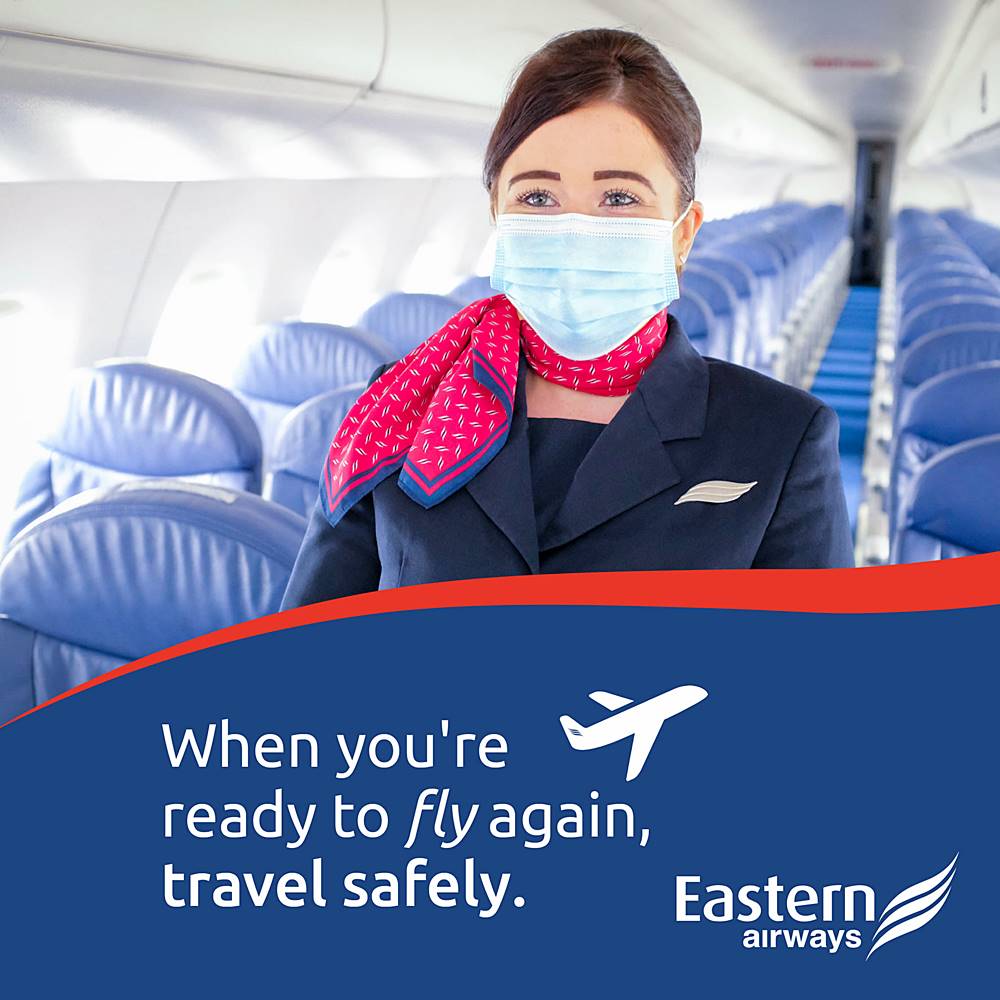 Salary and Benefits
The airline provides a standard salary package to their flight attendants
Introductory salary packages start at £7.00 per hour
Incentives are given to flight attendants who work for extended hours
All employees are well taken care of because they are provided with Health and Wellness benefits
They are entitled to a Life and Home Insurance
Employees' pets are given insurance
Long term care is also included in the package
Elegant uniforms are also provided
Video: Trip Report on a Domestic Flight with Eastern Airways
Check out this video that shows a domestic flight with Eastern Airways from Southampton to Manchester using ATR 72.
1. Aircraft – The aircraft is economy type and a standard two by two seating configuration. The seats are comfortable to use.
2. Free Towel – After taking off, the crew started giving away warm towel for a unique travel experience.
3. Low Altitude Flight – Domestic flights of Eastern Airways fly on low altitude. This gives every passenger a panoramic view of the surrounding area.
4. Eastern Airways Menu – For a short domestic flight, the Eastern Airways menu is quite fast.
Photos: Eastern Airways Airlines Cabin Crew Uniforms
Check out these pictures of Eastern Airways Airlines crew so you can see what they look like in uniforms:
Frequently Asked Questions
The following are some of the common questions asked about Eastern Airways:
The following are some of the common questions asked about Eastern Airways flight attendants.
1. Can Eastern Airways accept me if my application for cabin crew is incomplete?
The airline urges everyone to make their documents complete. Applicants should also submit an accurate application form because failure to do so means automatic rejection of application.
2. Where will I submit my application form?
All applicants should submit their completed application form online at cabincrew.recruitment@easternairways.com. They must use their complete name as the subject title.
3. What is the minimum and maximum height for Eastern Airways cabin crew applicants?
As stated in the application form, an applicant should be under 5'10" height.
4. What is the required minimum age when it comes to applying at Eastern Airways?
An applicant must be at least 18 years of age. Those interested applicants that do not reach the minimum age would automatically not be allowed.
5. Do I need cabin crew experience to apply?
The company does not require any experience to apply. Applicants should only meet and submit the necessary documents needed by the airline.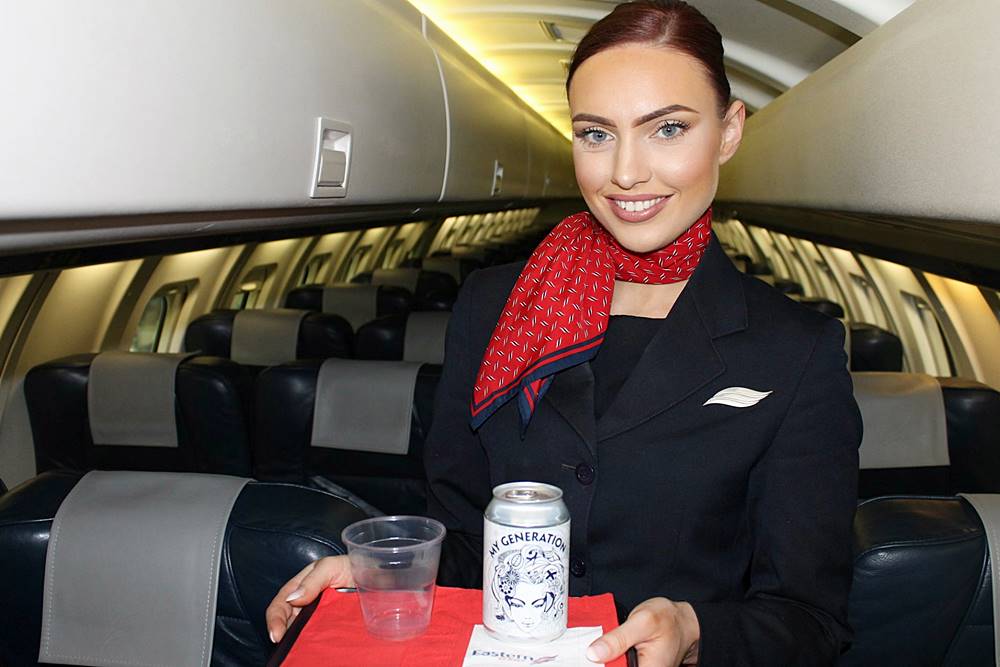 Summary
A job as cabin crew with Eastern Airways is an excellent choice for anyone who enjoys working with people and providing customer service. The role involves providing a safe, comfortable and enjoyable flight experience for passengers, as well as helping to ensure that the aircraft is clean and tidy. The job is challenging but also very rewarding, and it offers a great opportunity to see the world.
Eastern Airways is officially incorporated as Air Kiroa Limited with its head office located at Humberside Airport. The airline operates both domestic and international flights including private charters. Every year, there are about 800,000 passengers transported on the specific flight route of the aircraft.
Easter Airways is focused mainly on the needs of both its employees and passengers. Practicing the core values, the airline assures that all safety and emergency procedures are strictly followed and live up to its company's name. The company's flight attendants are very knowledgeable about flight safety and skillful in catering the needs of its passengers.