Think about your dream job. Now think about how you can get it. Chances are, if you want to become a flight attendant in Canada, you're going to have to pass a series of exams and interviews. But don't worry, this guide will tell you everything you need to know about the process. So read on and start your journey to becoming a flight attendant today!
Also Read: Cabin Crew Layover – Maximizing Hotel Layovers as a Flight Attendant
Being a flight attendant is a demanding job that requires a unique set of skills. In addition to being responsible for the safety of passengers, flight attendants must be able to deal with difficult customer service situations. They also need to have a good knowledge of emergency procedures and be able to think quickly in stressful situations. However, being a flight attendant can also be a very rewarding experience.
There is nothing like the feeling of taking off into the clouds and knowing that you are responsible for the safety of the people on board. For those who love to travel, being a flight attendant can be the perfect job. It is an opportunity to see different parts of the world and meet new people from all walks of life.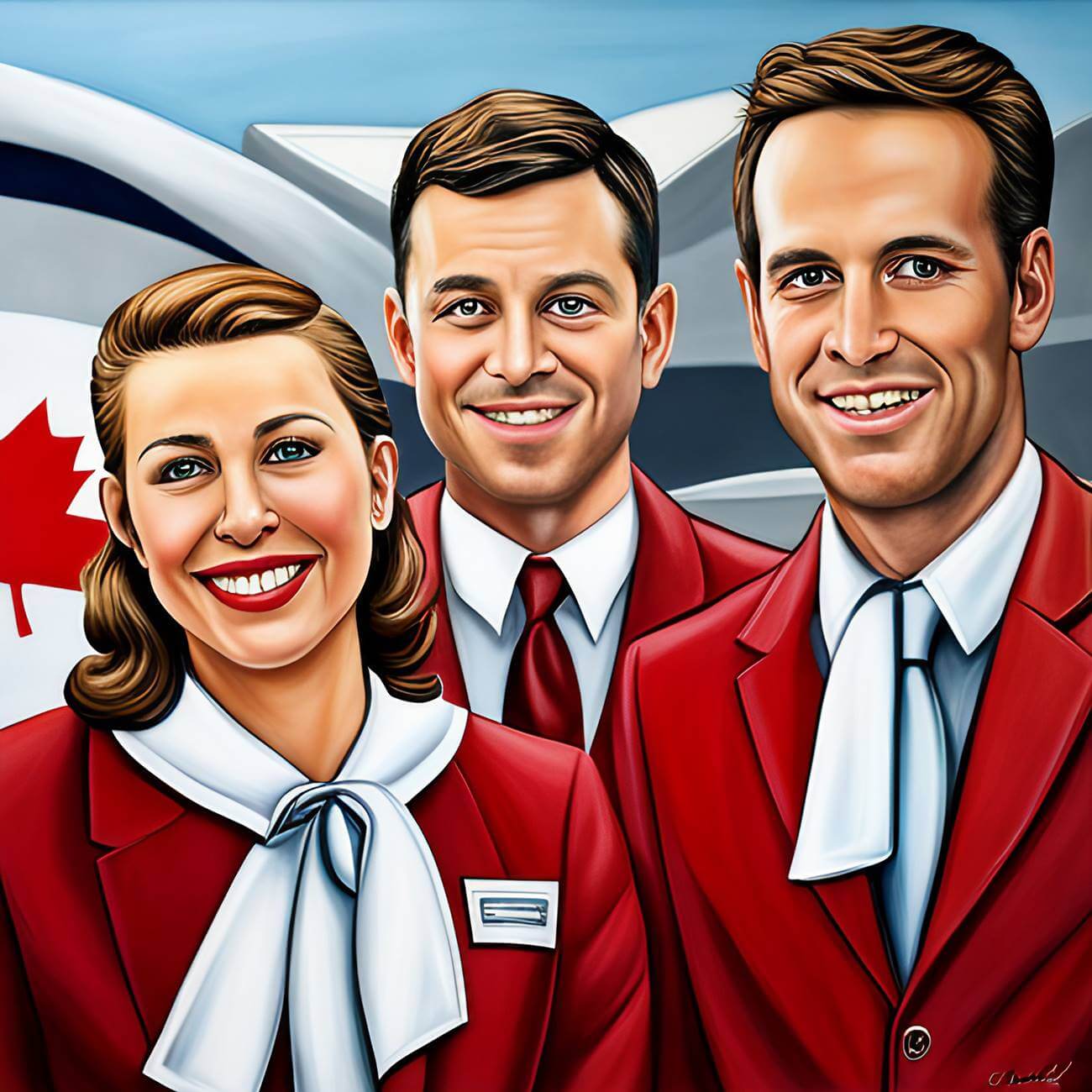 List of Airlines in Canada to Work as a Flight Attendant
Are you looking to become a flight attendant in Canada? Look no further, as we have compiled a list of airlines that are currently hiring in the country.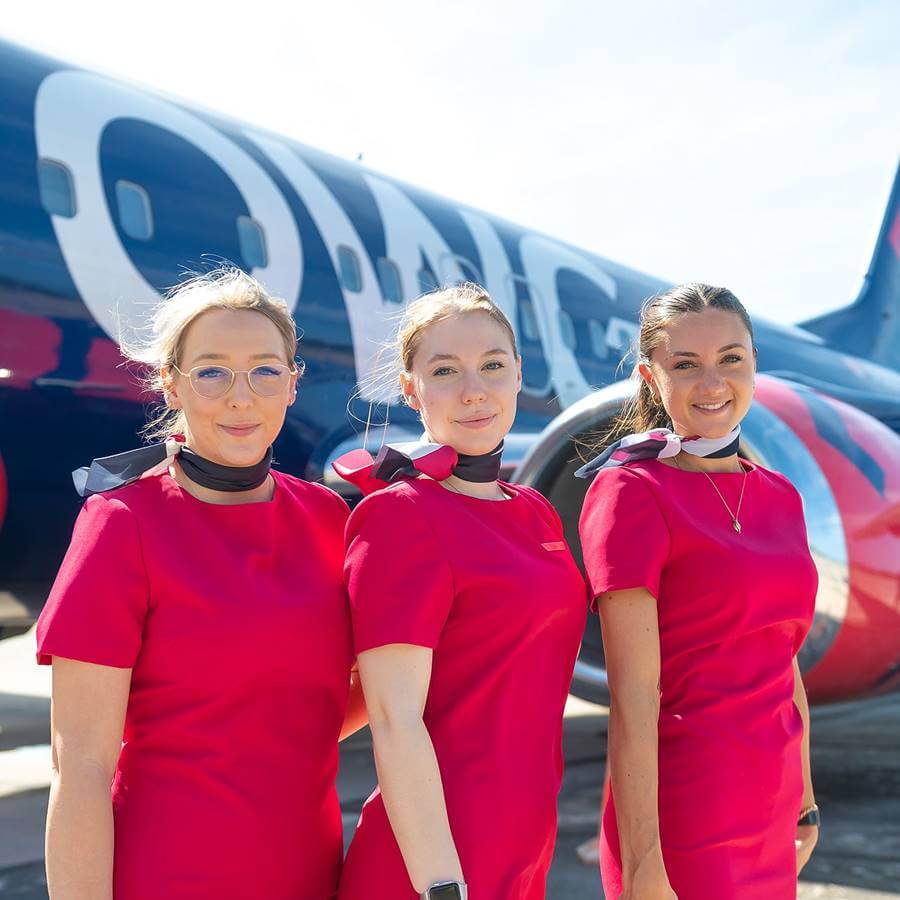 What are the Requirements of a Flight Attendant Job in Canada
Airline requirements to become a flight attendant in Canada vary by carrier, but there are some common factors that all airlines look for in candidates.
Firstly, applicants must be Canadian citizens or permanent residents.
Candidates must also have a high school diploma or equivalent and fluency in both English and French.
Airline-specific requirements may include experience in customer service, height and weight requirements, and even age restrictions.
You must also be fluent in both English and French, as well as any other language required by the airline.
In addition, most airlines require their flight attendants to undergo background checks and drug tests before being hired.
Meeting these requirements is a necessary first step in the process of becoming a flight attendant in Canada. Once hired, flight attendants receive extensive training on safety procedures, customer service, and emergency response protocols before they can begin working on flights. Overall, meeting these requirements takes dedication and hard work, but can lead to fulfilling career opportunities in the airline industry. ​​​​
Also Read: How to Answer: What does excellent customer service mean to you?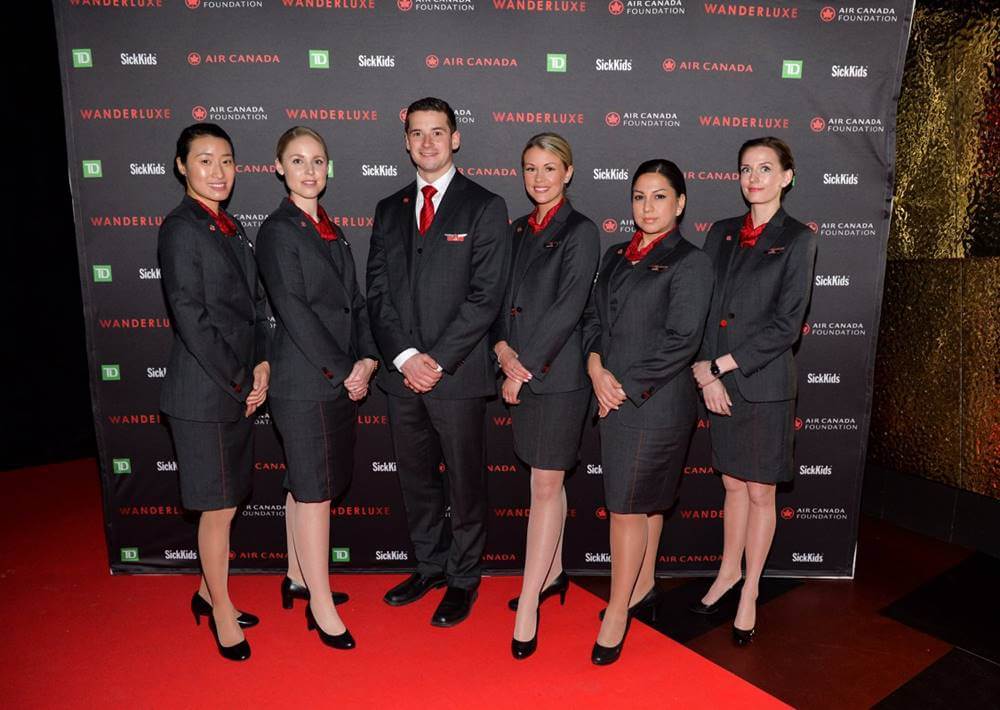 Steps to Apply

for a Cabin Crew Job 

in Canada
Are you passionate about traveling and want to join the aircrew industry? Here is a guide on how to apply as a Flight Attendant in Canada. 
Go to their Website
Are you looking for a job as a flight attendant in Canada? The first step is to go to the website of the airline company you are interested in working for. Each company has different requirements and qualifications, so be sure to read through all the information carefully.
Once you have gathered all the necessary documents, such as a resume and cover letter, you can submit your application online or in person. Before applying, it is important to make sure that you meet the basic requirements for flight attendants.
Finally, consider brushing up on your customer service skills and preparing for an interview. With dedication and hard work, you may soon be jet-setting across the world as a Canadian flight attendant.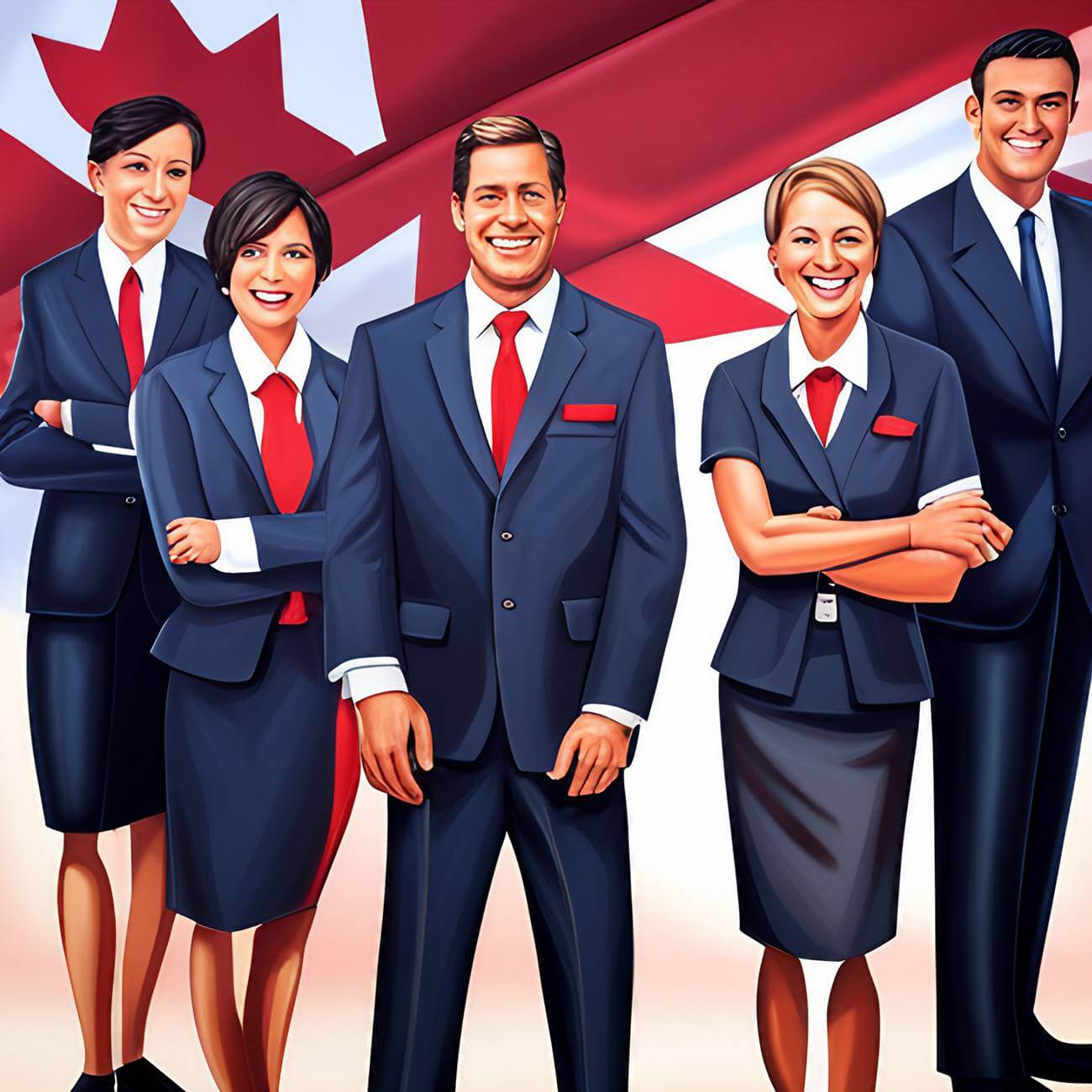 Check the Requirements
When considering a career as a flight attendant in Canada, it is important to thoroughly research the minimum requirements before beginning the application process.
You must be able to obtain a Transport Canada Aviation Restricted Area Identity Card (RAIC). It's important to note that airlines may also have their own additional requirements, such as experience or specific physical fitness standards.
So make sure to thoroughly research the individual airline's application process before submitting your application.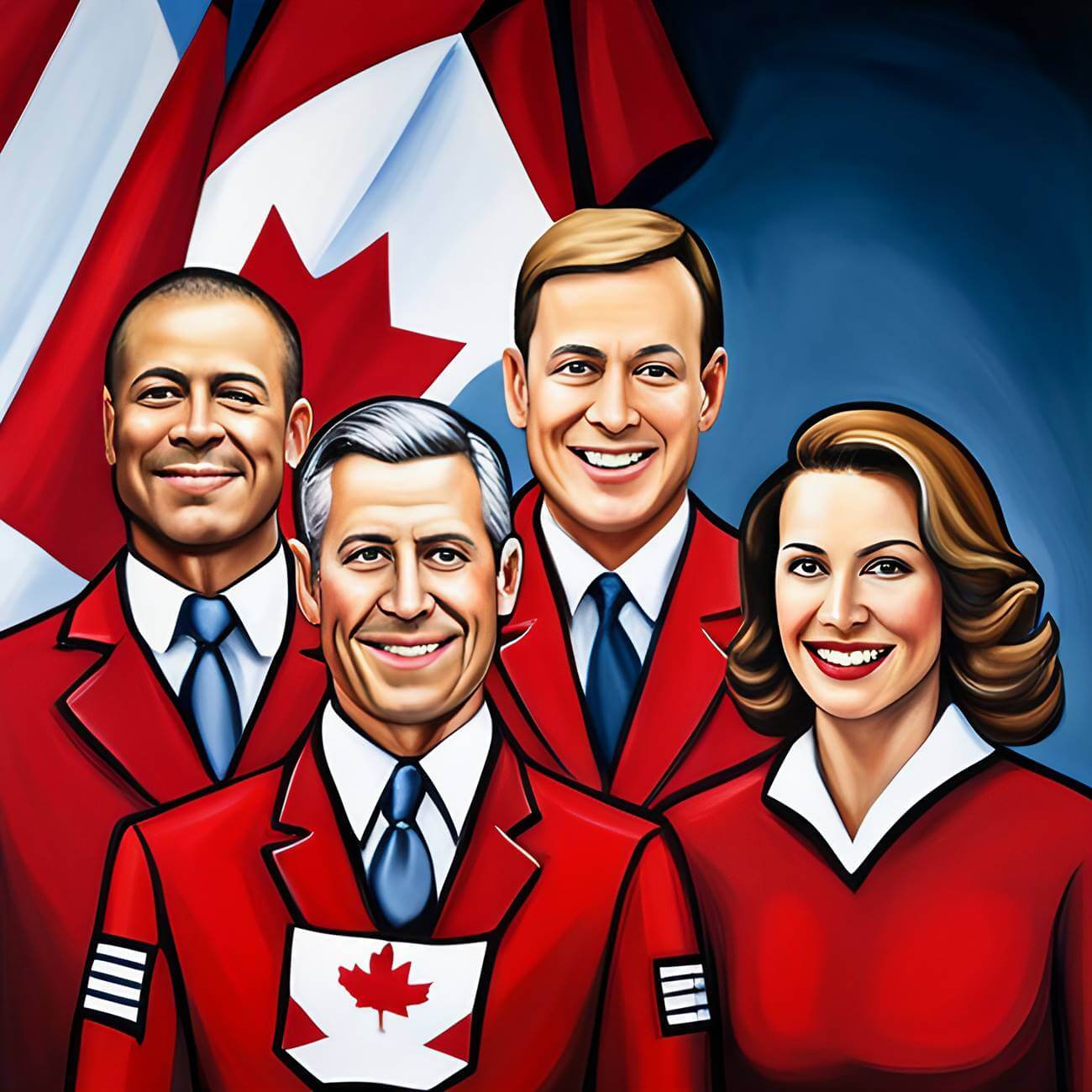 Fill out the Application Form
Fill out the application form before applying to become a flight attendant in Canada. This is a crucial step in the application process and not completing it accurately could result in your application being rejected. Ensure that all personal information, including contact details and work experience, is accurate and up-to-date.
If applicable, provide translations for any documents that are not in English or French. Additionally, make sure to read through the application form thoroughly and answer all questions completely and honestly. Following these guidelines will increase your chances of success in becoming a flight attendant in Canada. Good luck with your application!
Learn More: 15 Cabin Crew Career Progression Paths for Flight Attendants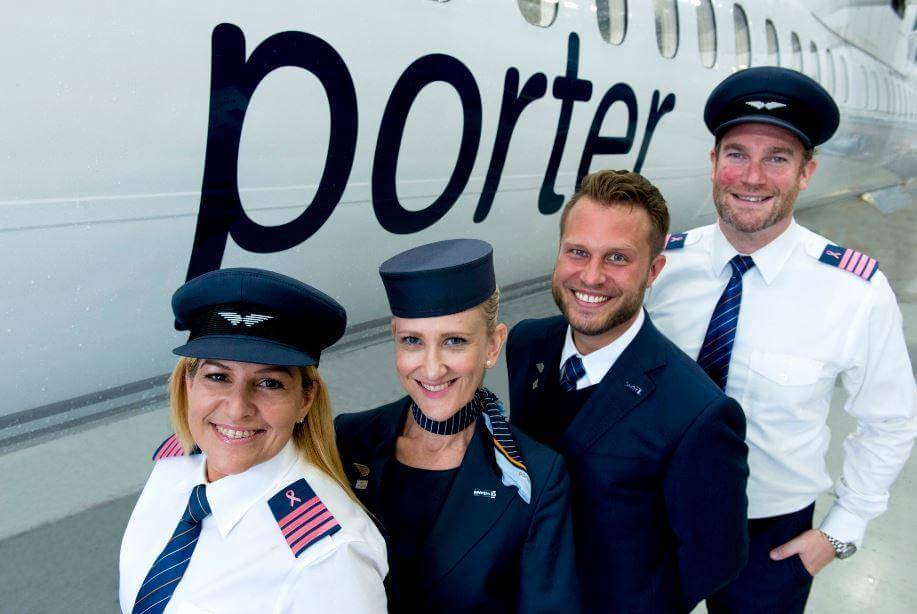 Attend an Interview
Attendance at an interview is the final step in the flight attendant application process. This is your opportunity to showcase your interpersonal skills and demonstrate that you are the best person for the job. When preparing for your interview, it's important to remember a few key things.
First and foremost, dress the part. Attend the interview in a professional and polished ensemble that aligns with the company's uniform requirements.

Along with your appearance, make sure to bring extra copies of your resume, identification, and any supporting documents requested by the airline.

 Research the company's mission and values, as well as current events in the airline industry. Showing a breadth of knowledge shows that you are prepared and dedicated to the job. Having a clear understanding of their operating procedures, customer service policies, and company values can help you answer interview questions confidently.

Finally, prepare for commonly asked flight attendant interview questions and practice giving concise responses that showcase your skills and experiences.
By taking these steps, you will be well-prepared for a successful interview and one step closer to becoming a flight attendant.
Learn More: 5-Day Trip to Italy: Milan, Lake Como, and Venice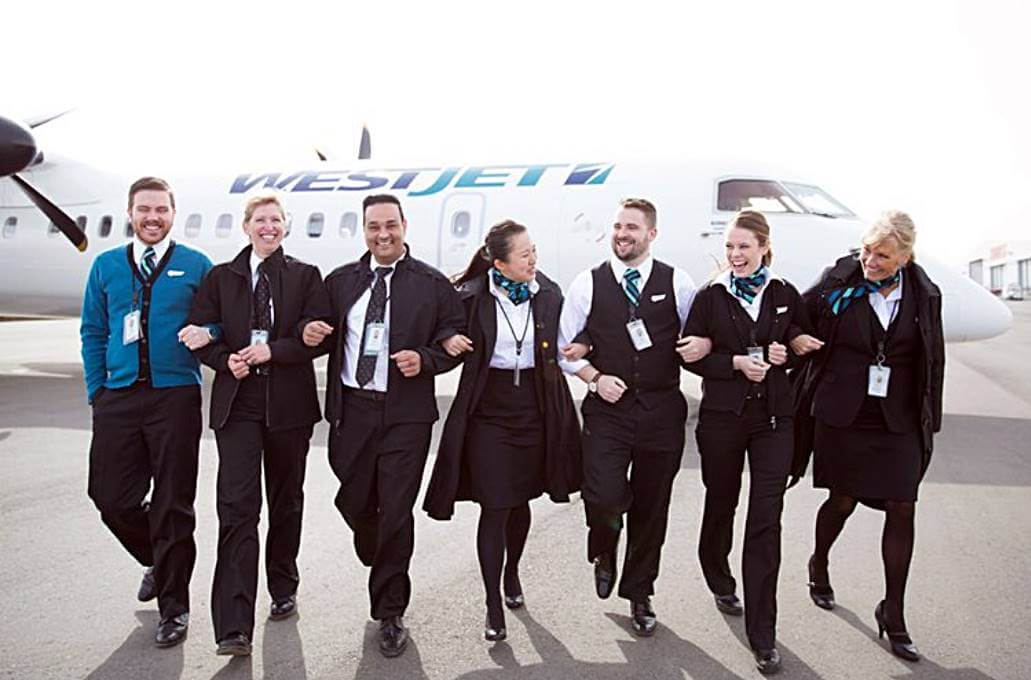 Complete Training
Before applying for a job as a flight attendant in Canada, it is important to complete the required training. Airlines typically have their own training programs for new hires, and these can last anywhere from a few weeks to several months.
In addition, individuals must also have Transport Canada Security Clearance, CPR, and First Aid certification and fluency in both English and French. By completing the necessary training and obtaining all required certifications, applicants demonstrate their commitment to the job and increase their chances of being hired by an airline.
So before submitting your application, make sure you are fully prepared for the role of a flight attendant by completing all necessary training.
Learn More: Cabin Crew Interview: How to Sell Yourself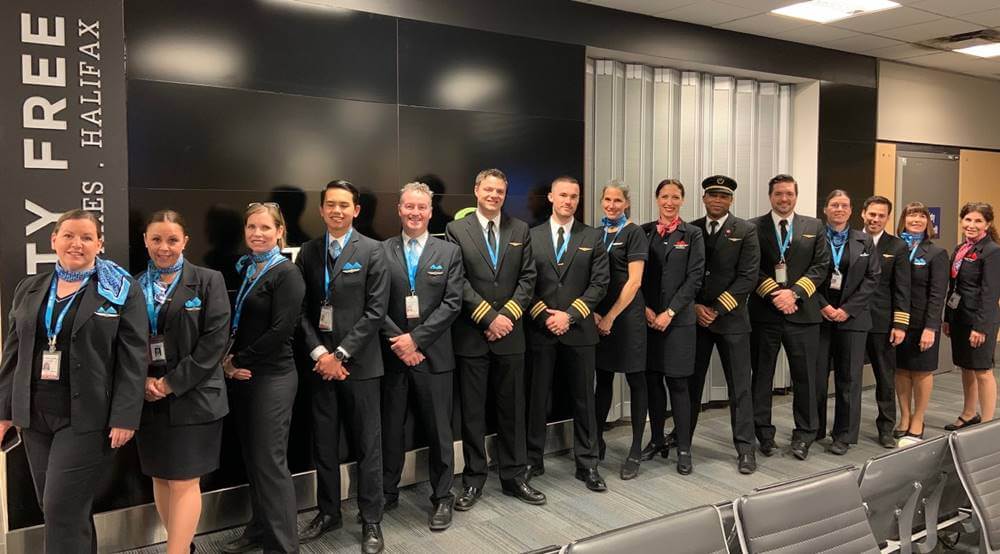 What is the Salary of a Flight Attendant in Canada
The salary for a flight attendant in the United States varies depending on various factors including experience, airline, and location. On average, flight attendants earn around $50,500 annually or $24.27 per hour according to data from the Bureau of Labor Statistics. However, some airlines may offer higher salaries based on their company policy and benefits package.
Flight attendants also have opportunities to earn extra income through commissions on sales of food, beverages, and duty-free items during flights. Overall, salaries for flight attendants are competitive within the hospitality industry and can increase with experience and seniority. It is important to note that in addition to a competitive salary, flight attendants receive a number of benefits such as free or discounted travel, health insurance, retirement plans, and more. 
So while it may not be the highest-paying job in the industry, being a flight attendant offers many exciting opportunities and benefits that make it an attractive career choice for many individuals.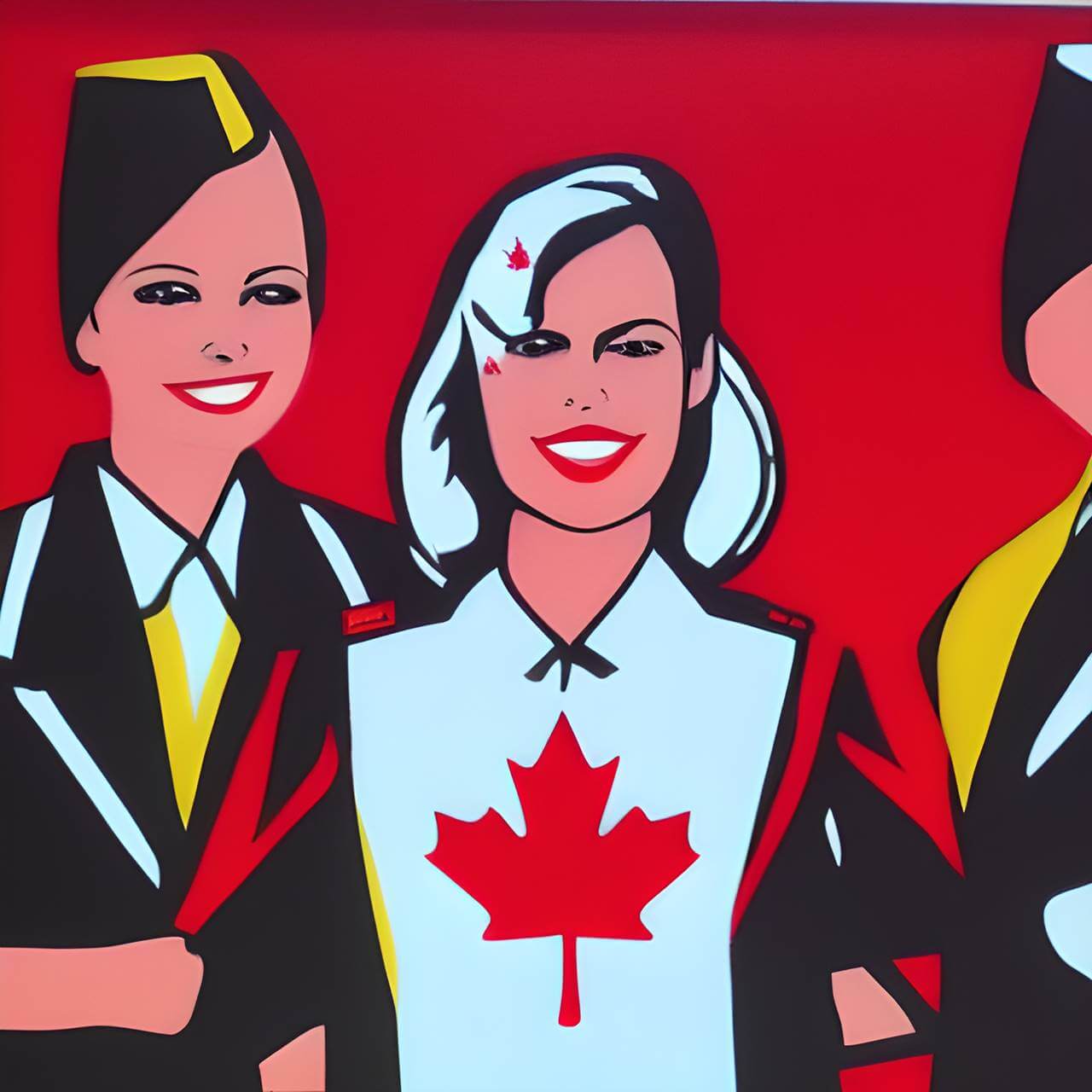 Summary
If you want to become a flight attendant in Canada, follow these steps and you should be well on your way. To increase your chances of getting hired, make sure you have some customer service experience and are able to handle difficult situations with ease.
And finally, don't forget to brush up on your language skills if English is not your first language. Good luck!