If you plan to become a flight attendant for Canadian North Airlines, there are a few requirements you'll need to meet. First, you must be a Canadian citizen or resident. You also need to be at least 18 years old and have a high school diploma or equivalent. Additionally, you'll need to pass a security clearance and have a valid passport.
Basic first aid training is also required, and preference will be given to candidates with previous customer service experience. If you meet all of the above requirements, you can apply online or in person at a Canadian North office. If you're successful, you'll undergo several weeks of intensive training before being cleared to work on your own.
Also Read: How to Answer: Why Do You Want to Work for our Airline?
Canadian North offers a diverse service of air travel, carrying passengers and cargo in scheduled and charter flights. With a fleet of 30 aircraft, this Inuit-owned airline operates flights over the arctic to serve and deliver goods, packages and other essentials to communities such as Nunavut and Yellowknife. Furthermore, it is essential for the crew members especially the flight attendants to not only be proficient in English but should also be capable of understanding and communicating using Inuktitut.
As one of the largest airlines in Canada, they continuously hire competitive individuals to fill up their team. Applicants will be carefully selected based on their qualifications and skills. Canadian North does not tolerate discrimination and prejudice in their work field, but rather encourages teamwork and empathy to synergistically bring exemplary customer service to the passengers.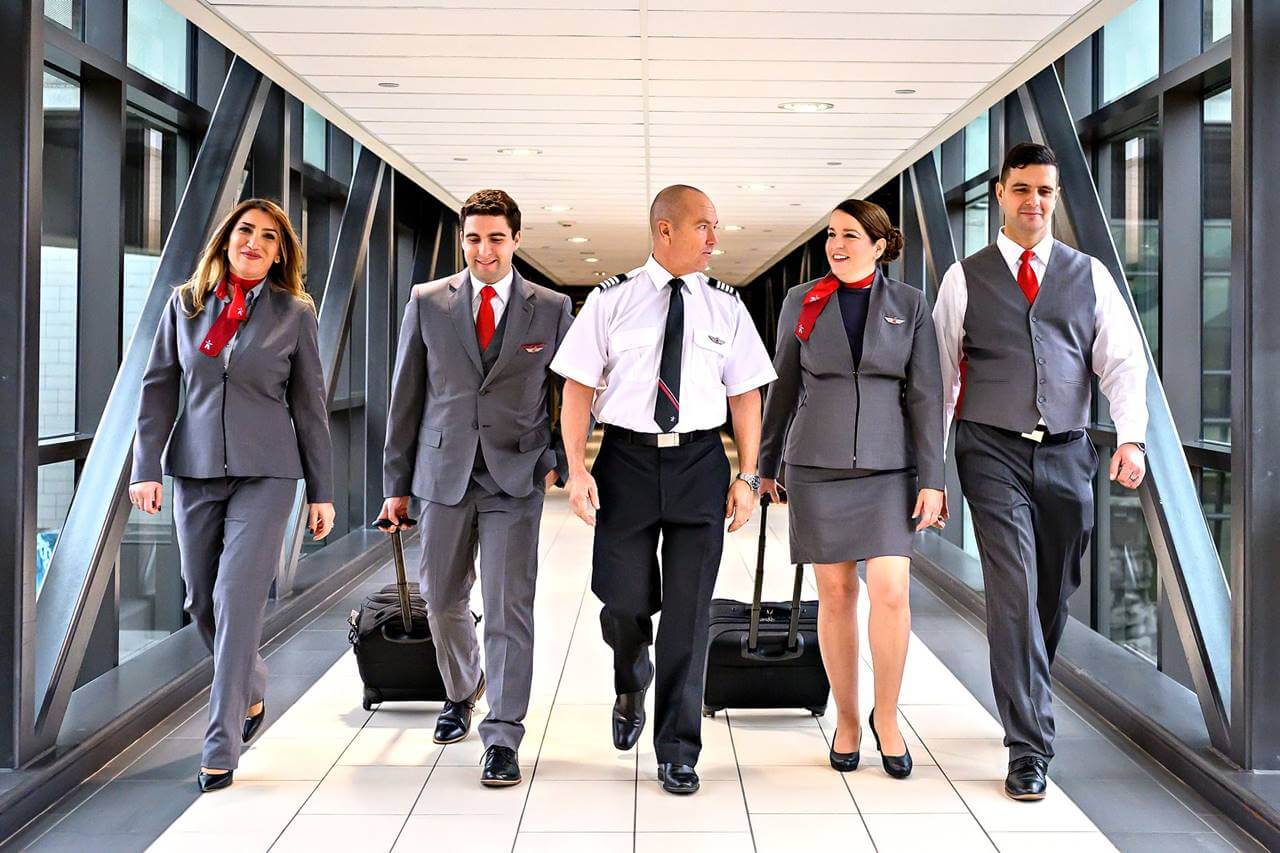 List of Requirements and Qualifications to become an Canadian North Airlines Cabin Crew
Flight Attendants reflect the image of the Canadian North so it is necessary for applicants to also exhibit the qualities of Canada that make them world-renowned. Aside from the skills and intellect, Canadian North is looking for individuals who can work interdependently to bring exceptional customer service and assure the safety and comfort of the passengers. Stated below are the minimum requirements for aspiring flight attendants in Canadian North:
Eligibility to work and travel within Canada
At least 18 years old
Fluency in speaking, communicating or writing in English
Ability to learn another language, preferably french and Inuktitut
At least a secondary school graduate
Digital Literacy Skills
Compliance with the security clearance as mandated by Transport Canada
Willingness to become a part of the Canadian Union of Public Employees (CUPE)
Valid Passport in Canada
Ability to meet medical standards
Physically and mentally fit to work as a flight attendant
Not employed or have no obligation in other airline companies
Flexibility to naturally adapt to the environment of air travel and the obligations of flight attendants.
Ability to uphold safety among others
Customer Service work experience
Capability to carry out the responsibilities of a flight attendant during stressful and emergency situations
Exemplary personal qualities such as empathy, hospitality, patience and problem-solving skills
Ability to act as a leader and work harmoniously with others
Company Physical Examination
Valid RAIC (Restricted Area Identity Card) to access restricted areas in the airport as mandated by Transport Canada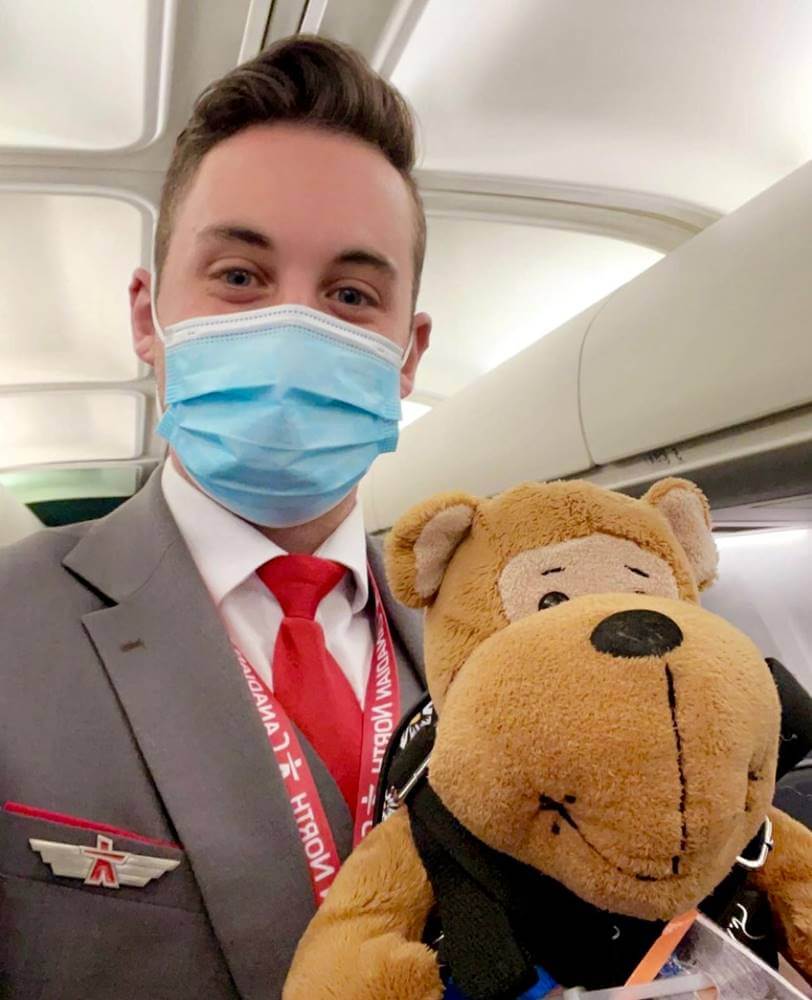 Application Process
Here's an overview of the application process to become a flight attendant for Canadian North:
Step 1.  Visit their website
Visit their career website link here – https://canadiannorth.com/about/careers/
You will be redirected to the career page of Canadian North. Upon scrolling, you will see a queue of available job positions including minimal details such as the duration of the job offer and work location or department. Click the "view details" so you can see the qualifications and responsibilities of the job. If you meet all the requirements, you can send your resume to their email address: recruit@canadiannorth.com or recruit@firstair.ca
You can also call them on their landline number: 613-254-6280
Don't forget to write the position and your reference number.
Step 2: Prepare for an interview
If you are selected among the candidates, then you will be invited to attend an interview. Don't forget to practice the common questions asked during interviews such as "Do you like to travel?" and "Tell me about yourself." Aside from preparing for the questions, also set up the location and make sure there will be no form of noise if a video interview was scheduled by Canadian North.
Step 3: Once hired, submit the requirements
Once you are hired, you can submit the the requirements and documents needed for the position. These documents may include your passport, birth certificate, and other identification cards.
Step 4: Attend the training
After completing the requirements, you will be invited to attend training. The training is important as this is where they will teach you the basics of being a flight attendant and the duties you have to do while on board. The training will last for about 2-3 weeks.
Step 5: Start working
After the training, you can now start working as a flight attendant in Canadian North! Congratulations!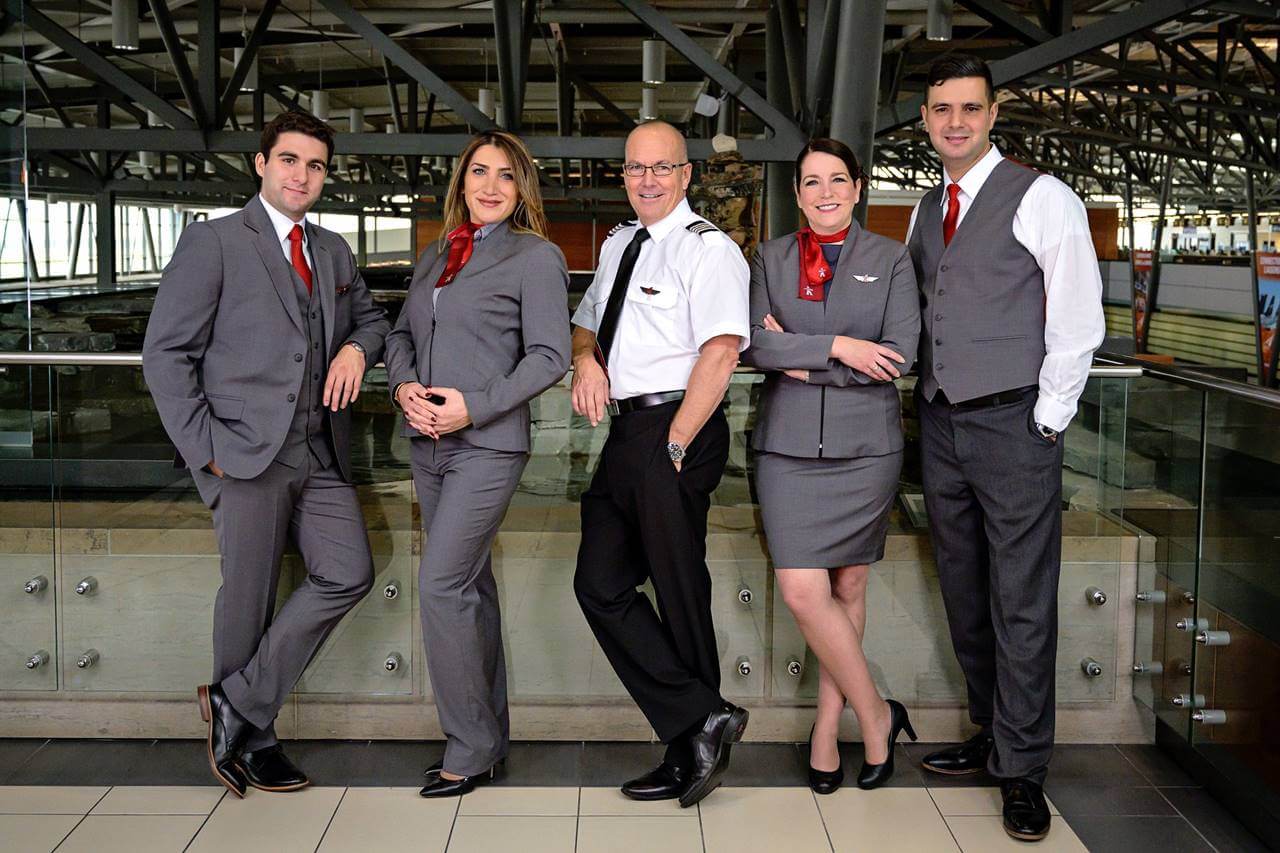 Salary and Benefits
Here's an overview of the summary of the salary and benefits to becoming a cabin crew for this airlines:
Average Salary of CAD 31,888
Retirement program arranged by Canadian North
Travel privileges in Canadian North including Cargo flights
Incentives and Referral programs for employees
Medical, Dental, and Health Benefits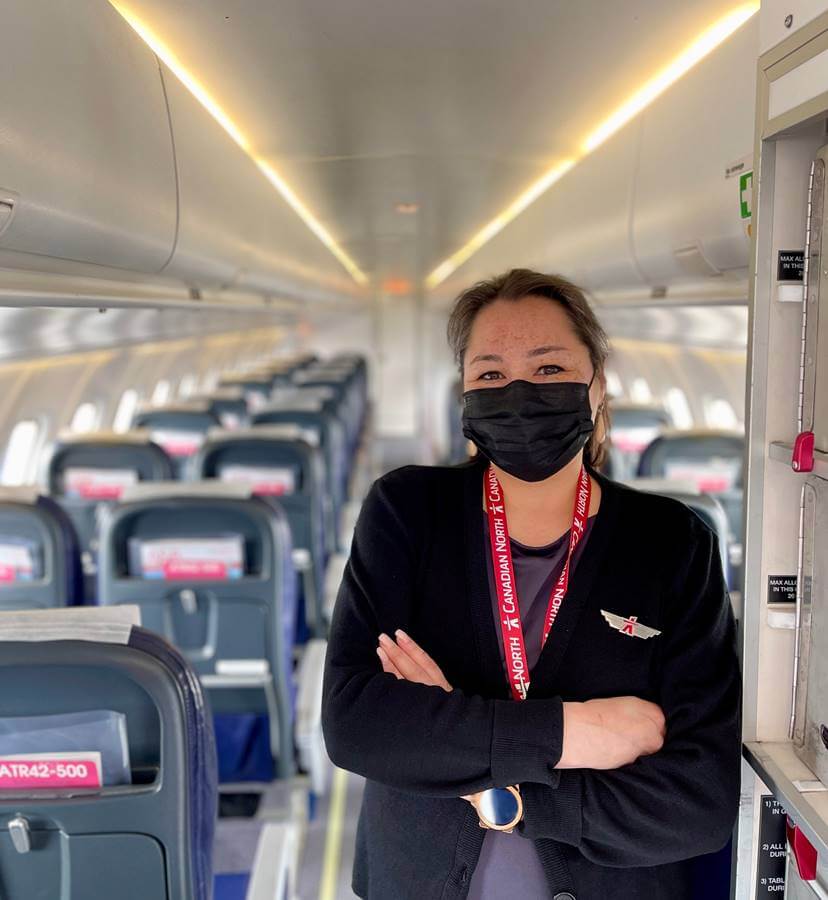 Video: Pursuit of Excellent Air Service Amidst the Pandemic
Without the team members, Canadian North wouldn't be able to thrive and conquer the many challenges that they encountered during the past years. Take a glimpse at this video greeting featuring the Canadian North CEO & President, Chris Avery along with a very special announcement of the airline merging with other organizations
This video was published before 2020 ended. In that year, travel restrictions, new regulations and safety procedures were implemented not only in Canada but worldwide, severely affecting airline companies including Canadian North. Everyone in the team strived their hardest to uphold safety measures such as social distancing and working from home. Unfortunately, an unprecedented event impacted the crew as they lost a member, Michael A. Patterson. Canadian North ensured that his family received the utmost emotional and financial support.
Moreover, Canadian North pushes to go forward, adapting to the new normal, the pandemic has instigated. Since face-to-face interactions were limited, shipments of essential goods and other packages rapidly surged especially during the holidays. The airline company also conducted their annual toy drive, to generously serve the community in times like this.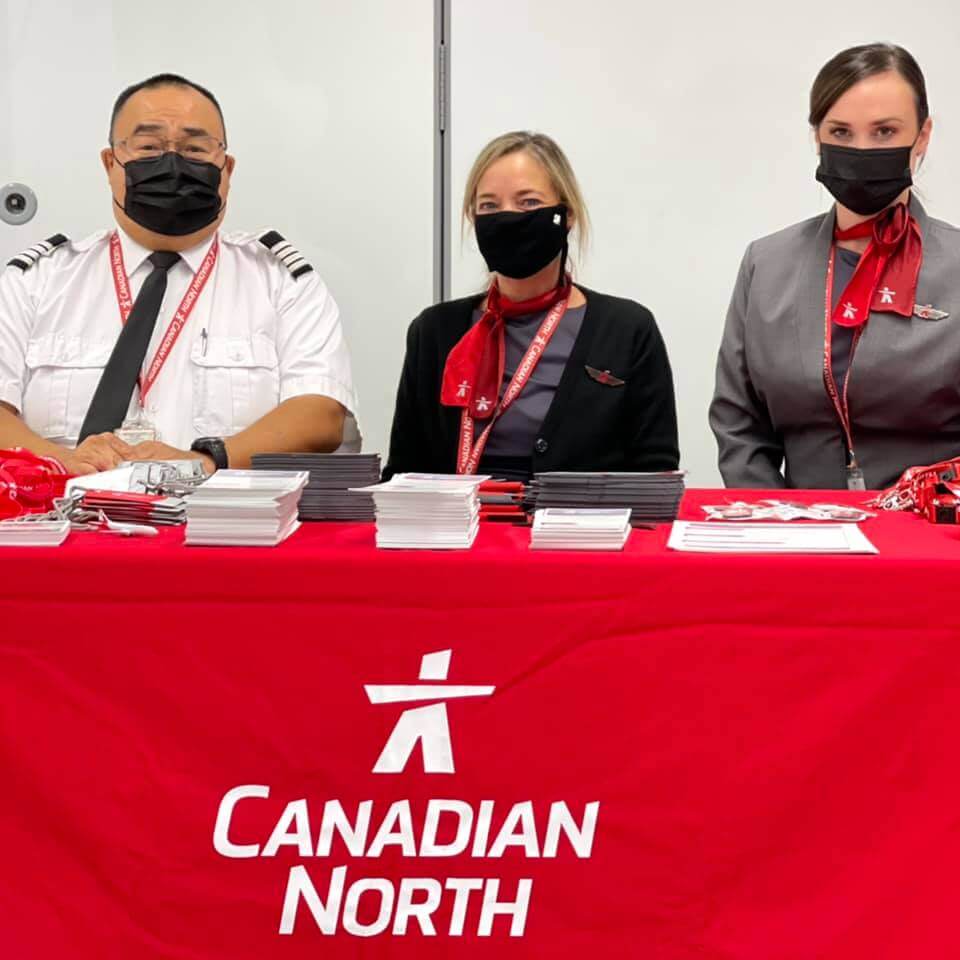 Photos: Canadian North Airlines Cabin Crew Uniforms
Check out these pictures of Canadian North Airlines crew so you can see what they look like in uniforms:
Frequently Asked Questions
Here are some common questions about the requirements for Canadian North airlines flight attendants.
1. What is the minimum height required by Canadian North
In order to help passengers stow their luggage and perform other duties on board, the minimum height requirement for applicants is 5'2.
2. Can I still apply at Canadian North even if I am employed at another airline?
No, Canadian North only employs individuals with or without flight attendant work background but is currently not employed with other airline companies. They are anticipating the full commitment of the candidates to their company.
3. What languages should I learn when applying as a flight attendant in Canadian North?
The airline company requires its crew members, especially flight attendants, to be bilingual. Since Canadian North usually carries foreigners or Inuit people, flight attendants should be able to communicate in English with French or Inuktitut.
4. What is the average salary of a flight attendant at Canadian North?
The average salary of a flight attendant at Canadian North is CAD 31,888.
5. What type of benefits do employees receive at Canadian North?
Employees at Canadian North are entitled to a retirement program, travel privileges, incentives and referral programs, and medical, dental and health benefits.
6. What is the minimum age requirement to work as a flight attendant at Canadian North?
The minimum age requirement to work as a flight attendant at Canadian North is 18 years old.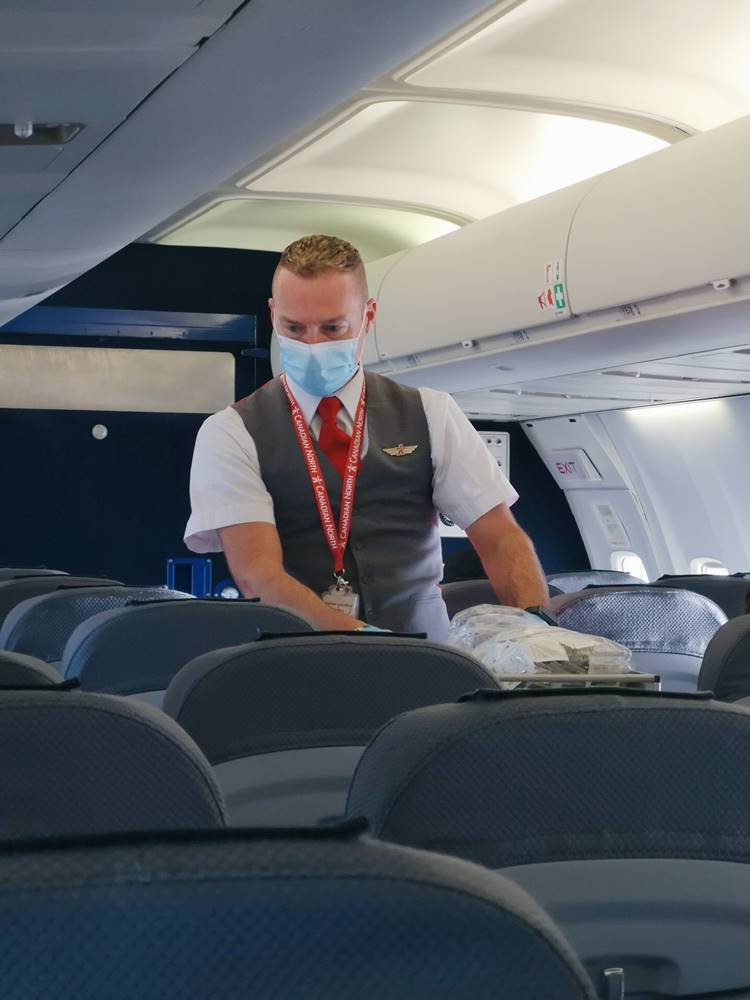 7. What are the requirements to become a flight attendant with Canadian North?
The requirements to become a flight attendant with Canadian North include being at least 18 years old, being bilingual in English and French or Inuktitut is an advantage, and having a high school diploma. Candidates must also be willing to undergo a background check and provide a clean criminal record.
8. What type of training will I receive if I am hired by Canadian North?
All new hires will receive a training program that covers topics such as safety procedures, emergency procedures, customer service and Inuit culture. After the successful completion of the training program, flight attendants will be able to fly an average of 75 hours per month.
9. Will I be able to choose my own schedule as a flight attendant with Canadian North?
Schedules for flight attendants are made 4 weeks in advance and are based on operational needs. However, flight attendants are able to request days off and will be accommodated if possible.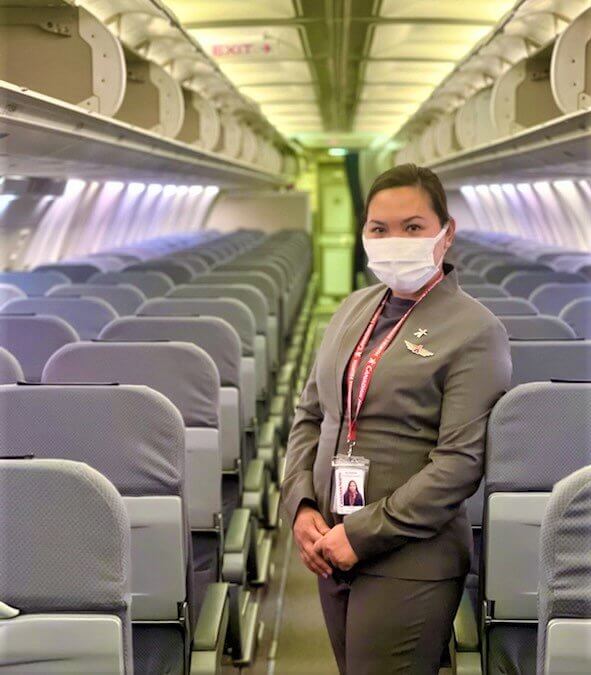 Summary
Working as a cabin crew for Canadian North is a unique and exciting opportunity. As a member of the flight staff, you will be responsible for the safety and comfort of passengers during flights. In addition to ensuring that passengers are properly buckled in and that all carry-on luggage is stored safely, you will also be responsible for serving food and beverages, providing customer service, and assisting with any other needs that passengers may have. This is a demanding job that requires excellent customer service skills, but it is also an incredibly rewarding experience.
A flight attendant's duties and responsibilities are definitely difficult and challenging, placing the passenger's safety and comfort before oneself's. However, a healthy workplace that encourages personal and career growth alleviates the rigorous obligations of crew members.
Canadian North promises its employees competitive benefits and compensation for their hard work and loyalty. Nonetheless, an aspiring flight attendant must be able to qualify to the company's minimum requirements and adhere to the company's vision and mission.