If you are thinking about becoming a flight attendant for Nolinor Aviation, there are a few things you should know. First, you will need to be at least 18 years old. Second, you will need a secondary school diploma or equivalent. Third, you will need to be able to speak and understand English fluently. Fourth, you will need to be able to pass a background check. Finally, you will need to be able to pass a physical examination.
As a charter airline, Nolinor Aviation customizes diverse flights to meet the customer's needs. Nolinor, together with their team, explores spectacular destinations such as Caribbean coasts and Aurora Borealis.
In order to meet the growing demands of the industry, the airline plans to expand its business and its team of 250 members. Currently, Nolinor Aviation is searching for dedicated individuals who are aspiring to be flight attendants and can meet all the qualifications below: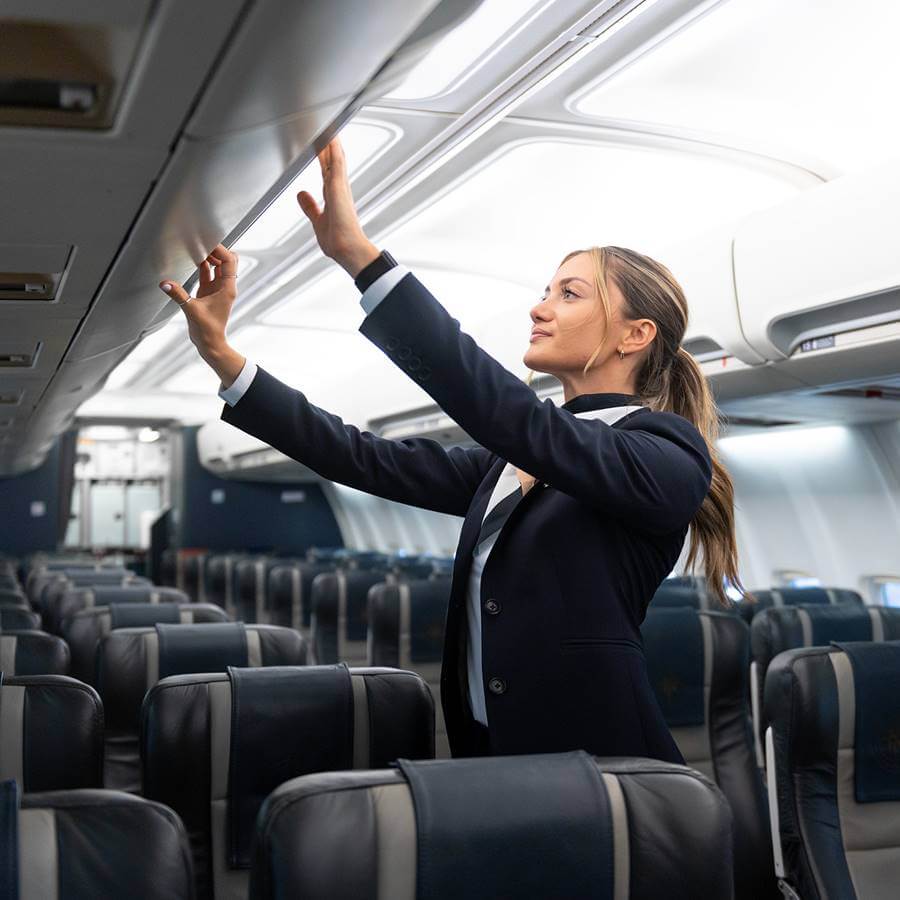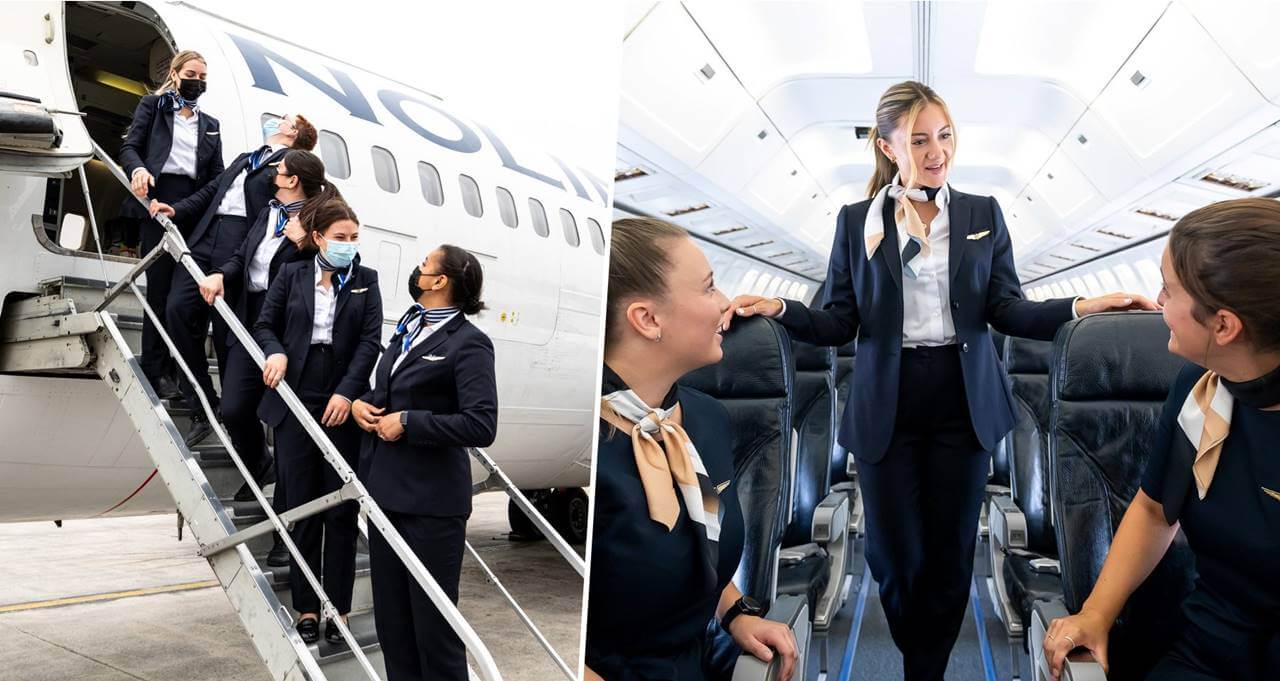 List of Requirements and Qualifications to become a Nolinor Airlines Cabin Crew
In order to uphold the airline company's standards, it is essential for flight attendant applicants to have work experience in customer service prior to their application. Moreover, they should maintain professional etiquette and proper grooming.
At least a Secondary School graduate or equivalent certification
At least 18 years old
Valid Canadian Passport
Eligibility to reside, work and travel all throughout Canada
Flexibility to work on on-calls, irregular schedules and holidays
Willingness to relocate near the assigned location once hired if the applicant is not residing within a 75 km radius of Mirabel, Quebec
Background work in Customer Service
Ability to communicate using two or more languages in both verbal and written forms, preferably French, Spanish and English
Fluency in English
Ability to work synergistically with other crew members or flight attendants
Ability to work and effectively handle stressful or unprecedented situations while on board
Submission of the medical test before employment
Participation in a 4-week flight attendant training program provided by Nolinor Aviation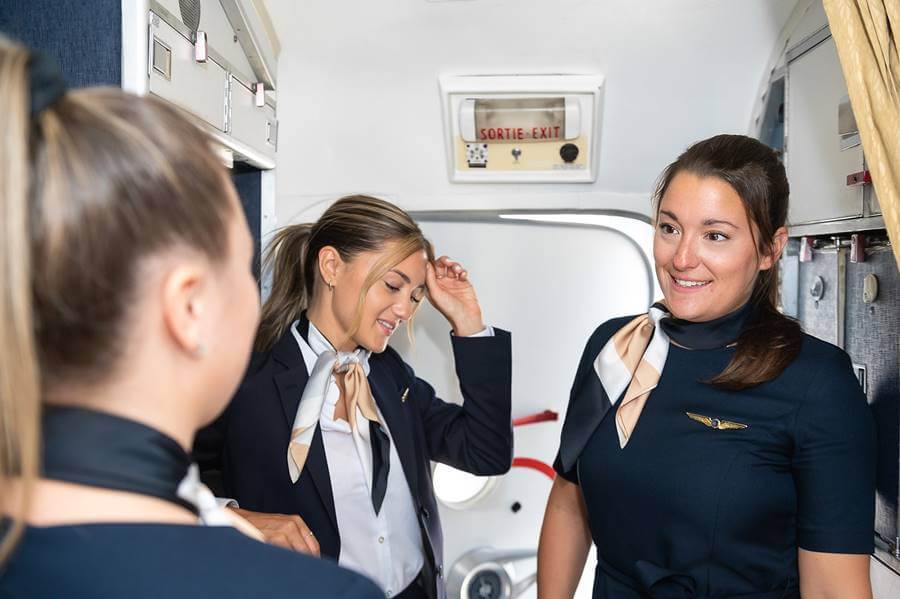 Application Process
Here is an overview process of the application and hiring at Nolinor Aviation to guide you:
Step 1.  Submit your resume online
Their career website displays all the available job positions. If you wish to apply as a flight attendant in Nolinor Aviation, you can click the link here – https://nolinor.com/en/careers/flight-attendant/
Upon scrolling, you can see the text buttons where you can fill up your name, contact details, and years of experience and upload your resume and cover letter. Don't forget to make sure that you sent all the necessary documents
Step 2: Wait for the interview if shortlisted.
Step 3: Pass the interview process.
Step 4: Submit all the necessary document requirements.
Step 5: Participate and pass their training program
Nolinor Aviation obliges all flight attendant candidates to first undergo a 4-week training program which will be provided by the company.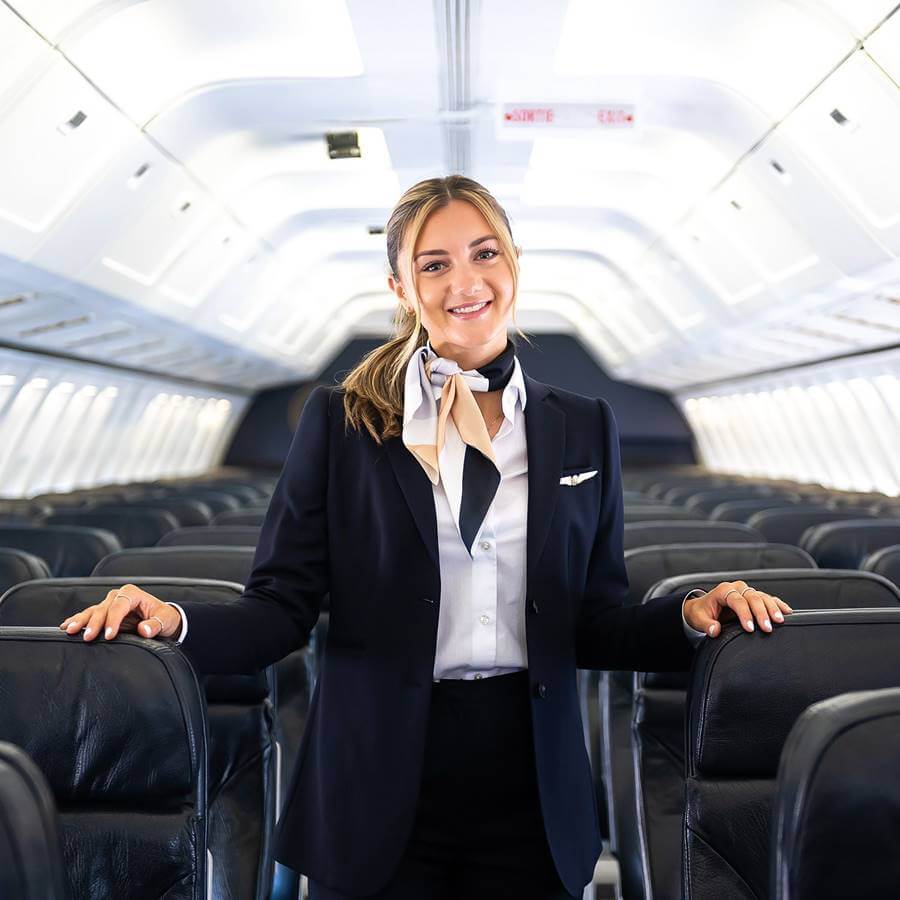 Salary and Benefits
Paid Overtime
Paid authorized leave for medical issues and personal reasons
Group Retirement plan
Pleasant work environment and workmates
Life insurance
Medical and paramedical insurance
Disability and salary insurance
Leisure events include Christmas party, community dinner, food truck, sugar shack and happy hour
Exit Fee Agreement
Discretionary bonus released annually
Training programs sponsored by Nolinor Aviation
Career opportunities.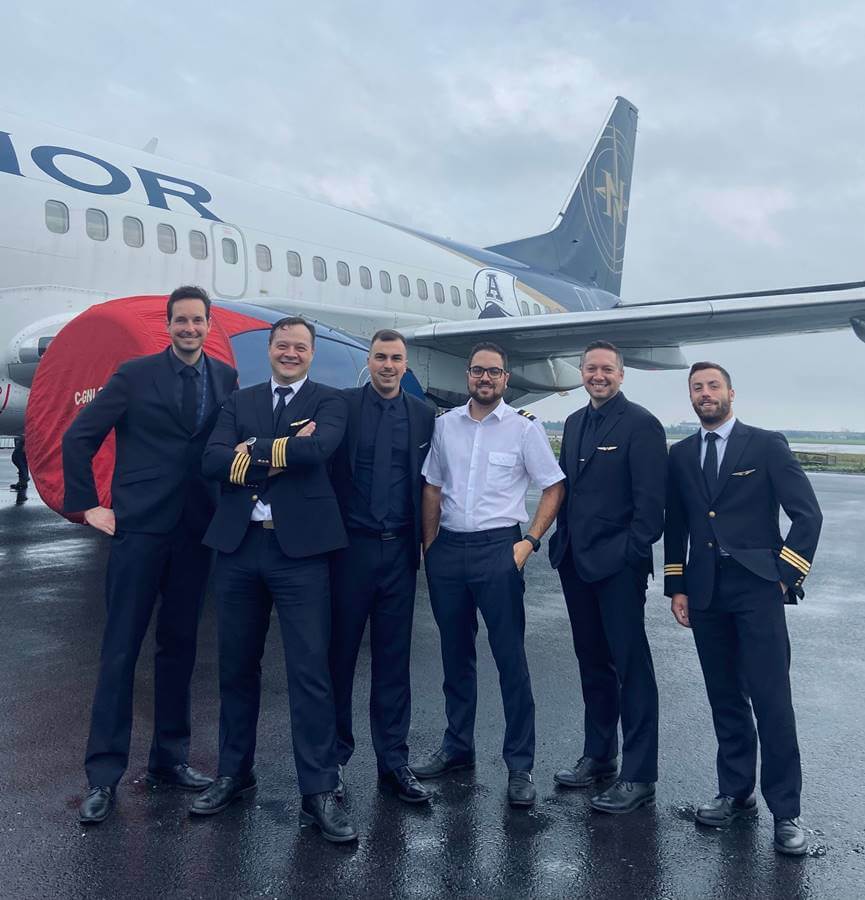 Video: Les Valeurs- The Principles of Nolinor Aviation That makes it World Class
A family that works together to fly the plane, lands safely. You can watch this video featuring the values and principles that members of Nolinor Aviation work by to bring the best experience to their charter flights
Some crew members were featured and interviewed on how and why the workplace in Nolinor Aviation radiates an amiable ambience that lessens the stress perception in work, especially for new employees. According to the cabin crews, the supervisors and the management are approachable and responsive, making it easier for the subordinates to interact and communicate. As mentioned by one of the company's flight regulators, everyone in the Nolinor family expressed their warm welcome, took the time to introduce themselves, and get to know her at the beginning of her employment.
Nolinor's secret to their outstanding customer service is the genuine care and compassion that they show their employees. They offer opportunities to help careers progress through orientations, workshops and training services. In return, the employees' camaraderie and passion make a difference on each flight, assuring the passengers' safety and comfort. Moreover, everyone on board carries out their tasks reliably and with integrity.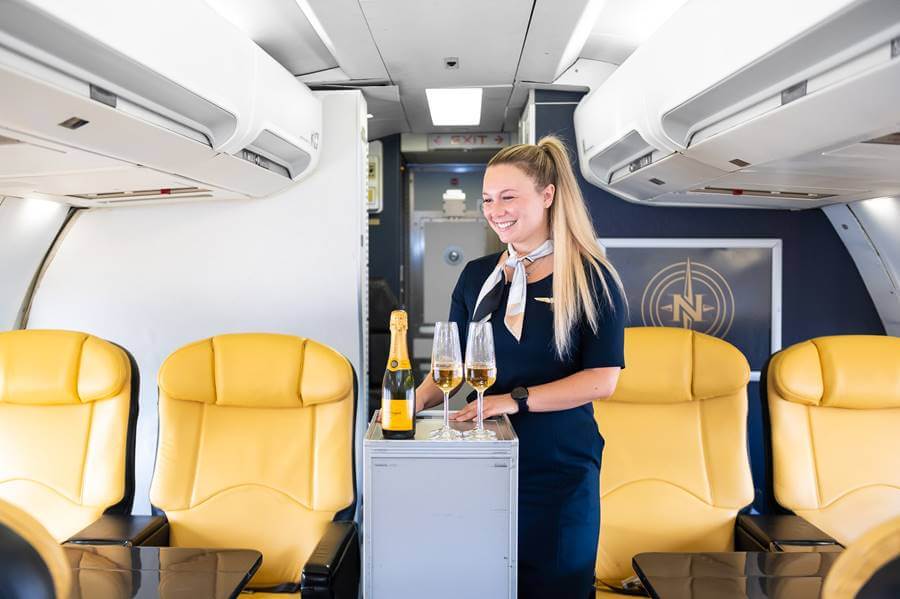 Photos: Nolinor Airlines Cabin Crew Uniforms
Check out these pictures of Nolinor Airlines crew so you can see what they look like in uniforms:
Frequently Asked Questions
The following are some of the common questions asked about Nolinor Aviation
1. Is the flight attendant training sponsored by Nolinor Airline
The airline company requires that all aspiring flight attendants must undergo a 4- week training program that Nolinor will provide.
2. Can I still apply at Nolinor Aviation whilst I am employed at another airline?
No, Canadian North only employs individuals with or without flight attendant work backgrounds but is currently not employed with other airline companies. They are anticipating the full commitment of the candidates to their company.
3. What languages does Nolinor Aviation require its flight attendants?
Most of your crewmates, especially the management of Nolinor Aviation will be speaking in French. It is necessary for flight attendants to communicate orally or written in both English and French. Applicants who are multilingual and can speak French, Spanish, and English will be prioritised.
4. I need more information than what is already posted. Who should I contact?
Nolinor Aviation actively checks and posts on its official website and social media platforms including Facebook and even TikTok.  You can contact message them on their Facebook accounts: https://web.facebook.com/nolinoraviation, send them an email on their address: rh@nolinor.com or call them: 450-476-0018
5. What are the duties and responsibilities of flight attendants in Nolinor Aviation?
Implement safety procedures adhering to the policies and regulations of Transport Canada and Nolinor Aviation
Monitors the passenger's safety during flight
Collaborate with Pilots
Help passengers while the plane is disembarking
Deliver announcements and safety demonstrations
Help passengers that need assistance, especially those who are elderly, disabled and pregnant women.
6. How are charter flights different from scheduled flights?
In comparison to scheduled flights, charter flights do not follow certain schedules. Instead of selling tickets for individual seats, the whole aircraft will be rented, offering versatile and customized flights for the customer. For charter services, the customer gets to choose the destination, airport, number of trips, and departure and arrival times. Along with the aircraft, the airline will also provide sufficient crew members such as flight attendants to help operate the flights.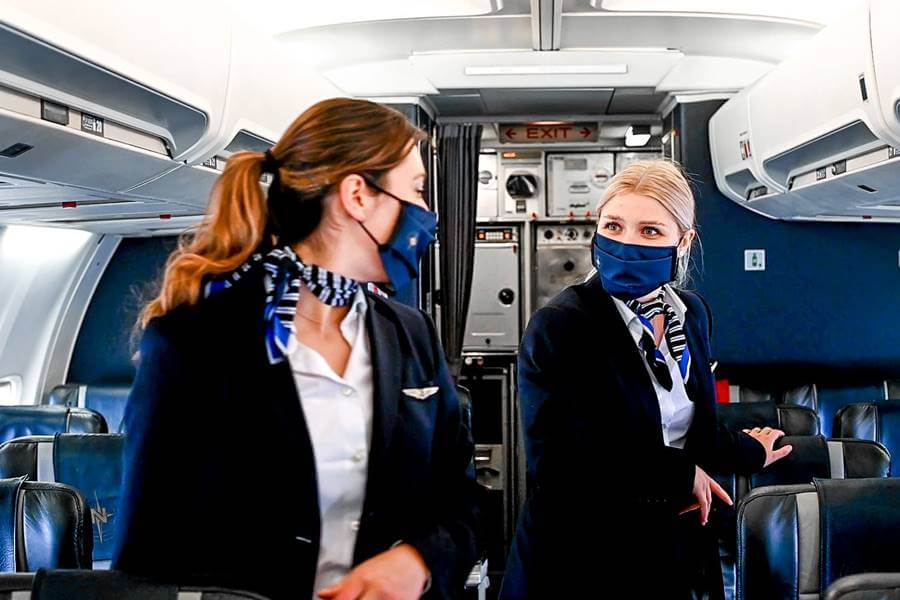 Summary
Nolinor Aviation is currently hiring flight attendants! This is a great opportunity to see the world while working for a well-respected company. As a flight attendant, you will be responsible for the safety and comfort of passengers during flights. You will need to be able to work long hours, including overnight shifts, and be able to handle physically demanding tasks such as lifting heavy luggage. If you are interested in this exciting opportunity, please submit your resume and cover letter today.
Nolinor Aviation prides itself in its innovative ways and outstanding customer service. The reason behind this progress is Nolinor's openness to new ideas. They give way to ingenuine employees who courageously defend their ideas to the management. Furthermore, while they give service to passengers, they also prioritize the satisfaction and safety of their crew members, with a competitive salary and multiple benefits. I hope this article helped in answering all your questions about Nolinor Aviation's qualifications.
If you feel you possess the qualities to become a cabin crew for this airline, submit your application now.