If you are applying to become a flight attendant for Air France, there are a few requirements that you will need to meet. First, you must be a legal resident of France or another country in the European Economic Area. You also need to be 18 years of age or older, and have a high school diploma or equivalent. In addition, you must be able to speak both French and English fluently. If you meet these requirements, then you can begin the application process.
Also Read: Paris Layover Guide: Best Things to Do in 24 Hours
One of the best airlines in Europe is Air France. In fact, the aviation company won a Skytrax World Airline Awards in 2021 – not only one but four awards. During the pandemic Covid-19, Air France manages to meet the new standards while still leaving a quality service for their passengers. And this is through the help of their staff, especially cabin crews.
If this airline is on your list, it's a very great choice. But before you decide to apply to their website, make sure you have all the following requirements and qualifications.
List of Requirements and Qualifications to Become an Air France Flight Attendant
Must be at least 18 years old.
Be a citizen of a European Economic Area country.
No visible tattoos or piercings
Weight and height should be proportionate.
Physically fit
Must be proficient in both spoken and written English and French
Have at least "baccalaureate" level qualifications or, in the case of international diplomas, a certificate from the International Centre for Studies in Education (CIEP) recognizing an IV level of study.
Have a document validating your English level that was validated within the last 24 months.
In order to work with continuously shifting teams, you must also display attentiveness and a commitment to service, as well as being disciplined, team-oriented, autonomous, and adaptable.
You must have a professional appearance and a high degree of fitness to keep up with the fast speed of flight rotations.
Possess a current Cabin Crew Certificate (CCA) (not mandatory for cabin crew on work-study programs)
Responsibilities
Conduct safety checks before each flight
Greet your passengers warmly
Escort and assist your passengers with their luggage
Help them find and settle into their seats
Prepare and serve drinks and food to your passengers according to what is requested.
Take note of any medical needs, likes, and dislikes of passengers
Present emergency equipment and brief passengers on how to use the equipment
Monitor, manage and secure the cabin
Assist passengers with special needs (children, disabled persons, elders, etc.)
Submit and prepare reports concerning flight incidents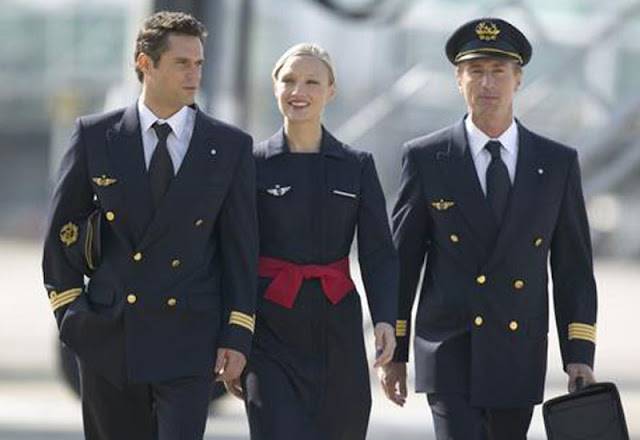 Application Process
Here is an overview of the Air France application process:
Step 1: Prepare all the necessary documents before applying to their website. You need to prepare the following:
• Updated CV/Resume
• Head and full-body photographs
• Valid Passport
• Updated Medical and Dental Records
• Criminal Records
• For your photographs, you must follow some standards like wearing professional business attire.
Step 2: Go to their official website to start your application. You can go here https://wwws.airfrance.fr/en
Create an account there. Once you have accomplished that, the website will lead you to a window where you can upload your resume or CV as well as your cover letter (optional).
After this, make sure to check your inbox from time to time. An email confirming your application will be sent, along with a notification on how to proceed to the next step.
Step 3: You are now at the Assessment phase. The assessment day is known as the hardest part of Air France's job application. You will be assessed and evaluated based on your skills, eyed from head to toe, as well as asked a few questions to gauge whether or not you are fit to work at Air France.
The assessment day will be focusing on:
Registration and checking of resume
Orientation about Airline
Q&A
Height and reach tests
Group and individual assessments and discussions
Activities
Step 4: The last part of your job application process is the Interview. The interview involves asking questions about what you know about the company, what you know about your role, as well as details about yourself.
Step 5: Before you get hired, steps and checks will be required. This involves medical and dental examinations, criminal record checks, as well as verification from previous employers. Once done, then you're off to your pre-flight training!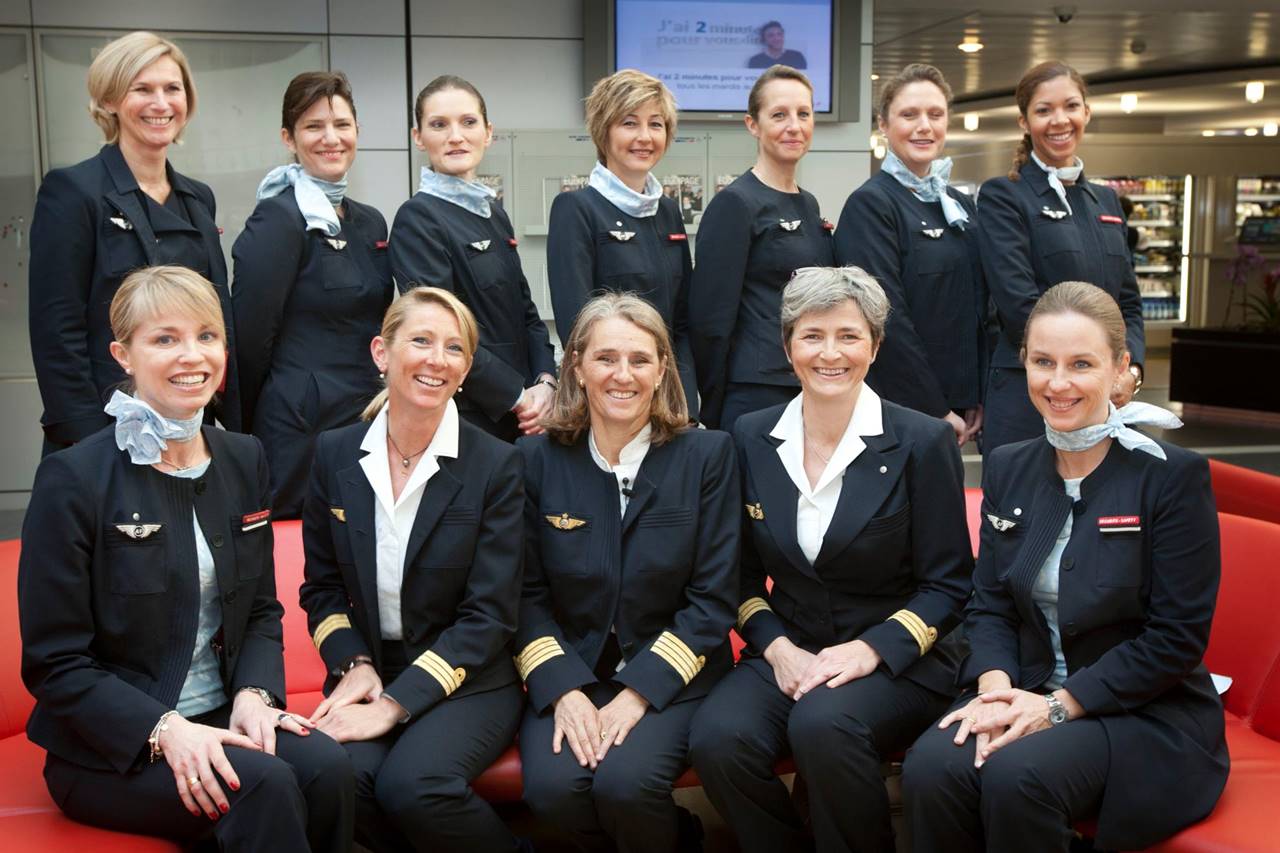 Salary and Benefits
The salary of an Air France flight attendant ranges from $28k-$82k per year, which includes bonuses.
Permanent Contracts
Travel Opportunities and Perks
Flexible working hours
Freedom to choose your schedule
Employee Exclusive Discounts
Vision Insurance.
Medical and Dental plans
Productivity bonuses
Post-employment training
Gym Memberships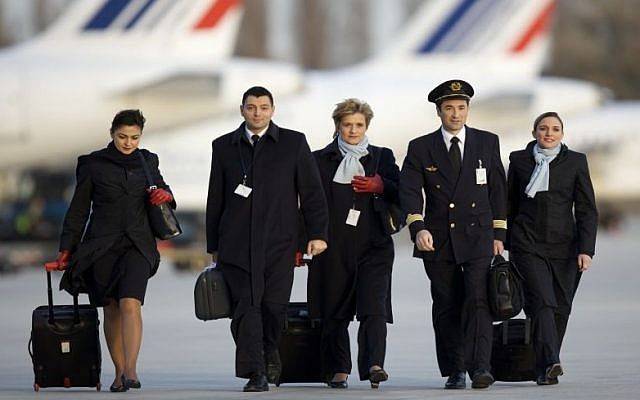 Video: Profession: Flight attendant at Air France [en]
This video shows the reality of being a flight attendant. Working in a reputable airline in France is just similar to top-rated airlines. Stephanie is a Flight Attendant of the said airline, and her day typically starts at 4:30 am leaving her home. Being a member of the fleet means you need to be fit so there will be no late nights. Maybe, many people see this as an easy job, but honestly, for flight attendants, it is a career that requires so much time and effort.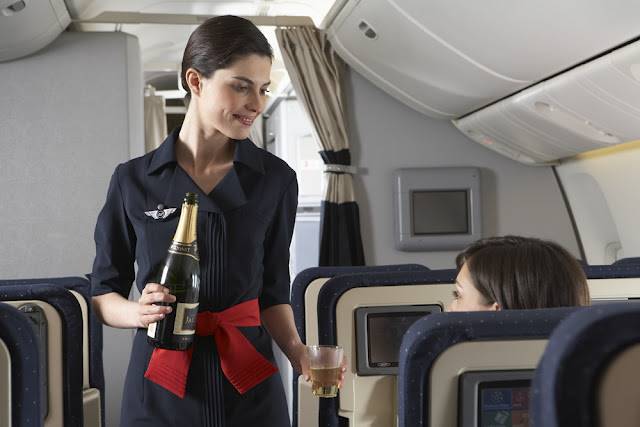 Photos: Air France Airlines Cabin Crew Uniforms
Check out these pictures of Air France Airlines crew so you can see what they look like in uniforms:
Frequently Asked Questions
Here are some of the frequently asked questions about Air France:
1. Is there a salary increase at Air France?
Yes, based on your position and length of service with Air France, your compensation is likely to rise as you advance in your career.
2. Will I receive proper training? Is it completely free?
You will, indeed. Before you serve as a flight attendant, you must first complete Air France training.
3. Is passing the assessment day a guarantee that I will be hired?
Not at all. Before you get hired by the company, you must pass a background check and further examinations.
4. Can I apply even if I don't speak other languages?
You certainly can! Their only minimum requirement is fluency in both English and French language.
5. Is it acceptable to wear make-up and jewelry to an interview?
It is, indeed. Just make sure you will still appear tidy and professional.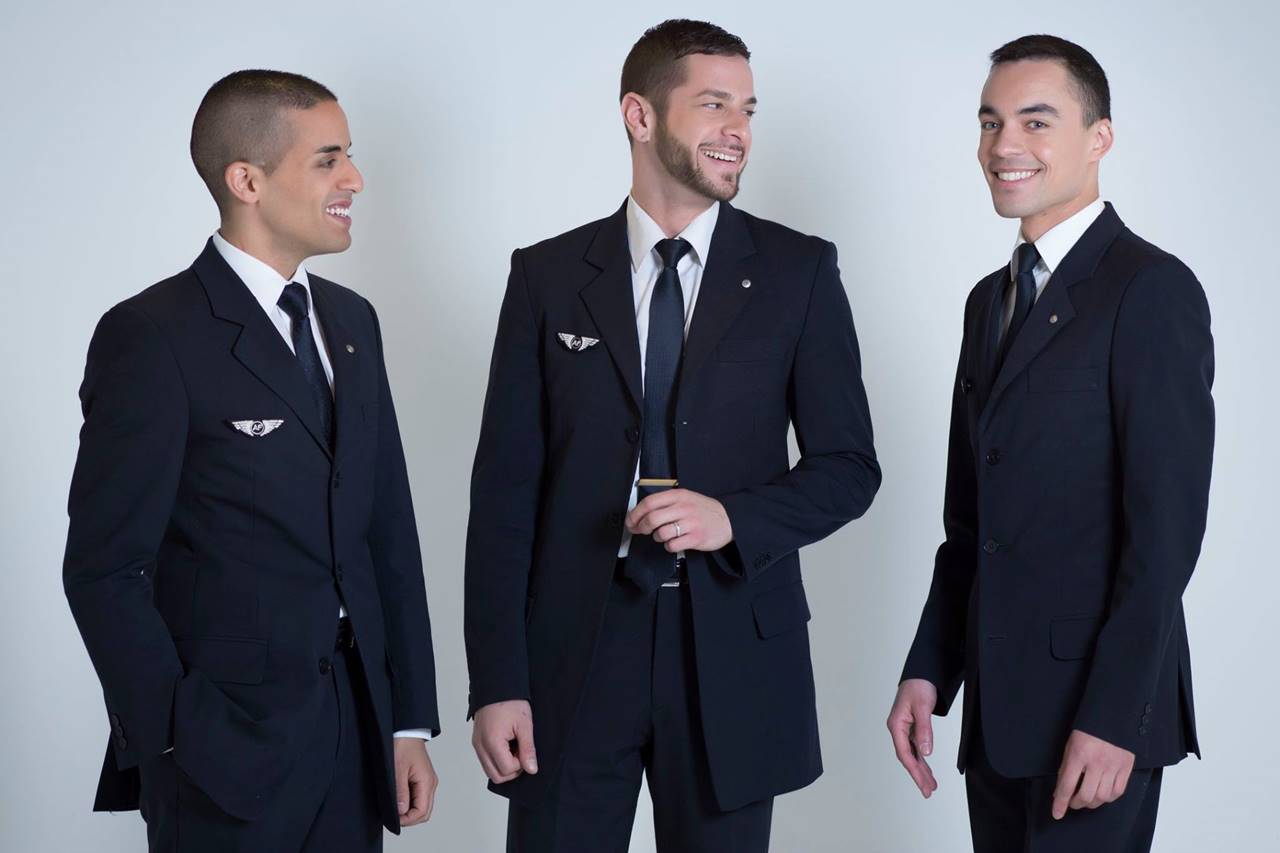 Summary
A job as an Air France flight attendant is the perfect way to see the world while enjoying excellent pay and benefits. As a member of the Air France cabin crew, you will be responsible for providing outstanding customer service to passengers while ensuring their safety and comfort. In addition to excellent customer service skills, applicants for this position must be able to speak both English and French fluently.
With the slogan "France is in the Air," it promotes passenger safety and comfort during their voyage. So if you are interested in this aviation company, make sure you can make it up to their vision. Air France believes that customer experience doesn't only rely on good service, as a flight attendant you need to be presentable at all times because it will stick in each passenger's memory.
If you are interested in applying for a position as an Air France cabin crew, please visit the website for more information.